Long weekend getaways from Delhi are the coolest antidote for people living in the city environs of India's capital as almost everyone is tired of staying at home during the pandemic.
Most people have found themselves fantasizing about going on vacation. However, in these difficult times, individuals have tighter budgets and safety concerns at airports and railway stations, so extended trips may not be in the plan anytime soon.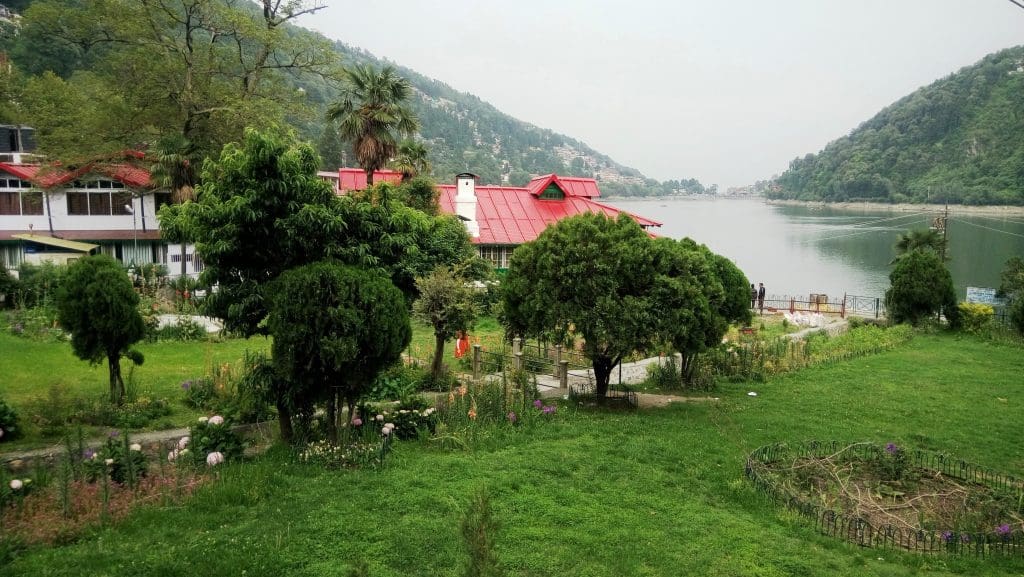 Smaller holidays are the way forward and motorable trips are both pleasurable and fun-filled for solo and family vacations.
It's quite soothing to get away for a few days and have some time to yourself.
Getting away is beneficial for everybody; one of the most common reasons individuals take short weekend trips is to rejuvenate their mental health. Another reason to get out is to help your brain become more creative. A weekend getaway may drastically improve your mental health by lowering your stress levels, increasing your creativity, and decreasing your anxiety.
People who take vacations, even if they are only for a weekend, have reduced stress levels. Disconnecting from society is another technique to greatly reduce your stress levels. People in today's society are always on social media platforms, and taking a vacation from them might help your brain recover from the stress of continually digesting information on a screen.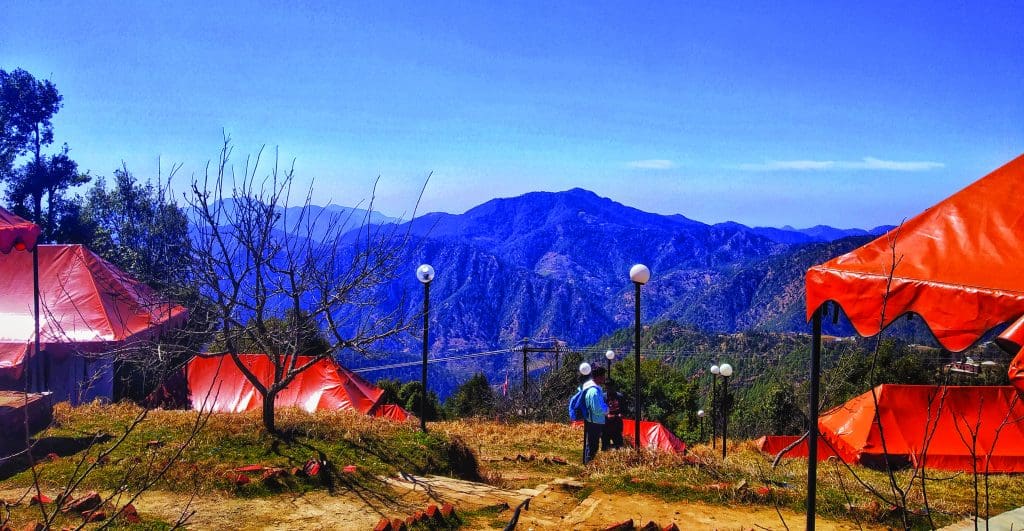 When it comes to vacation planning, the cost is generally a major consideration. Large holidays may rapidly become too expensive, forcing you to say "goodbye" to relaxation. Smaller holidays are not only easier to organize, but they may also be less expensive.
Weekend vacation trips from Delhi
Bharatpur Bird Sanctuary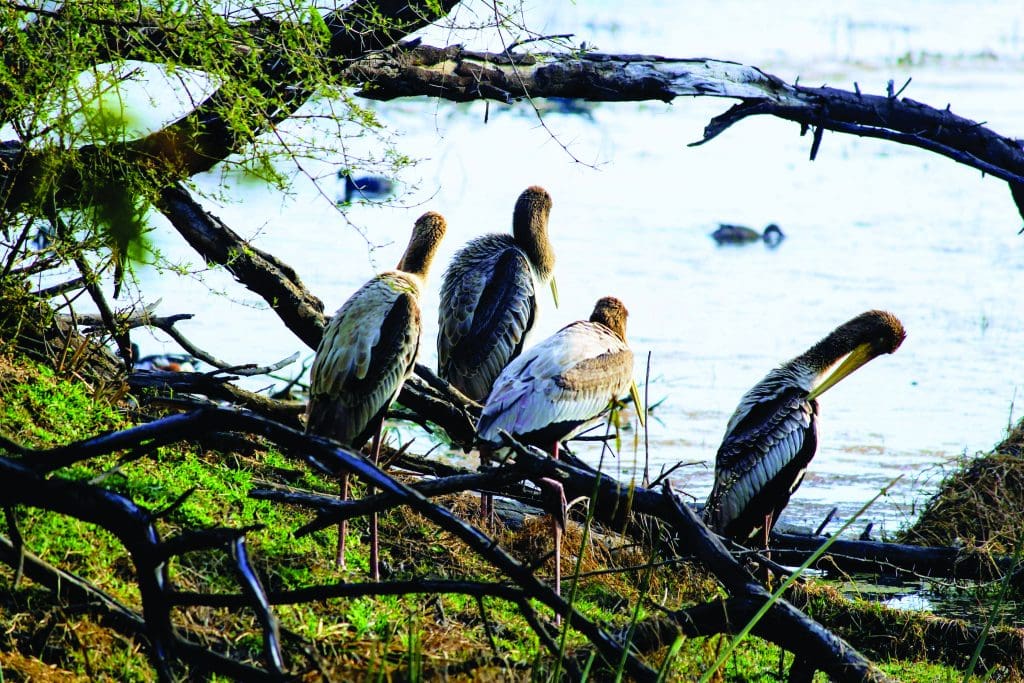 More than 350 bird species may be found in the Bharatpur Bird Sanctuary, which is now a National Park in Rajasthan. It's a great place to go bird viewing. You may also go to the Lohagarh Fort, an architectural masterpiece erected by King Suraj Mal in the 18th century.
Distance: 220 km from Delhi, one of the weekend getaways from Delhi within 4 hours
Agra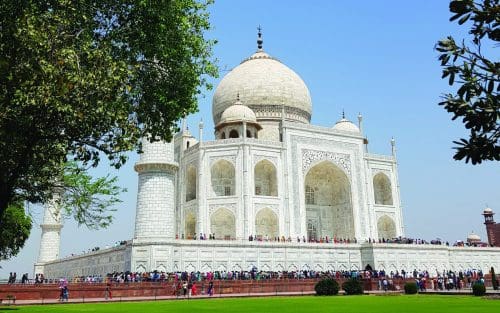 Agra is a popular leisure destination, well known for its history and heritage. The city has a great past and rich history, making it an ideal weekend getaway from Delhi. Agra is home to the Taj Mahal – a wonder of the world and is also one of the most well-known global vacation spots. The city in Uttar Pradesh is home to a multitude of tourist sites, three of which are World Heritage Sites, and is a sanctuary of Mughal architecture, art, and culture. This medieval city has made incredible strides in terms of hospitality and infrastructure. This is a must-see place.
Distance: 222 km from Delhi, which ranks it in the short trips from Delhi category.
Jaipur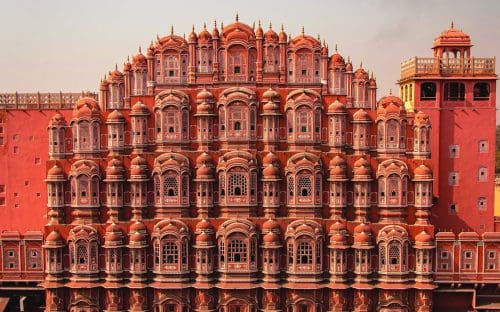 Jaipur in Rajasthan now has so much to offer to everyone. As a result, this architecturally rich city might be regarded an excellent weekend destination to relax and rejuvenate. Apart from its grand palaces and forts, the city offers several choice weekend getaways resorts from Delhi to stay.
Jaipur also gives an overhead perspective of the city's silhouette. In Jaipur, hot air ballooning is offered and is, in fact, a popular attraction, apart from the vibrancy of its folk art and culture.
Distance: 281 km from Delhi
Shimla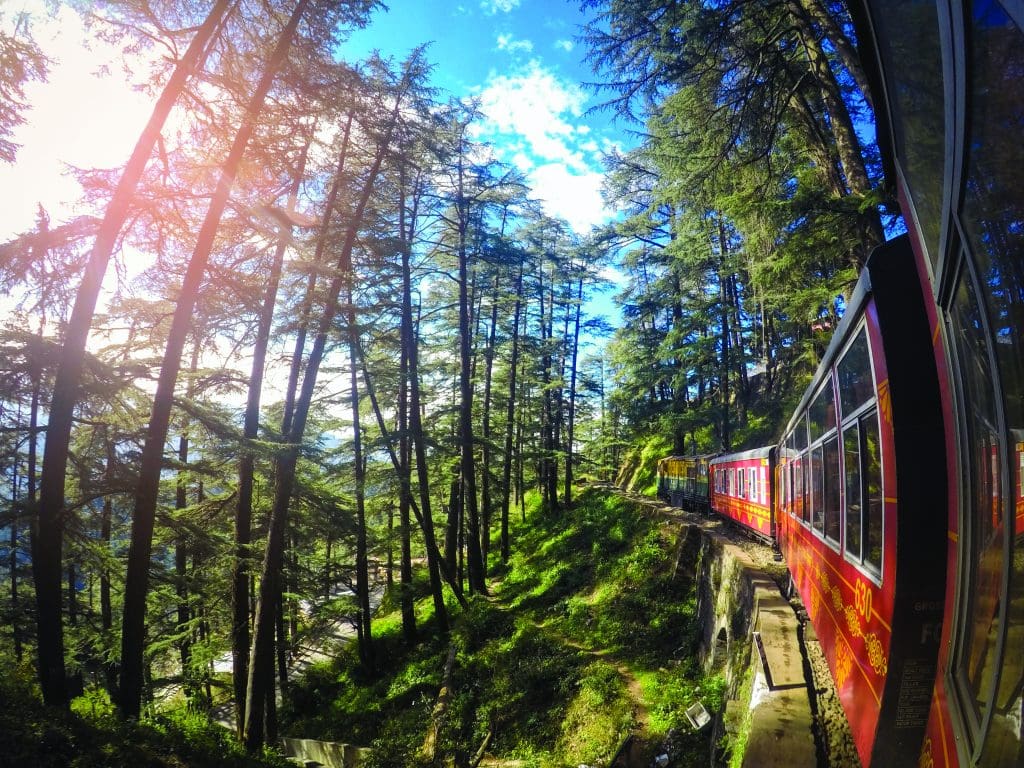 A weekend vacation to Shimla might be extremely enjoyable as you relax and enjoy the magnificent mountain surroundings, thick forests, and pleasant weather.
Trekking the hill routes, discovering the crafts on the iconic Mall road, not forgetting the pony or Yak ride in Kufri are popular attractions for many years and continue to remain so. If you visit Shimla during the winter, you may also go ice skating and enjoy some winter sports. Shimla is considered one of the best weekend getaways from Delhi in Corona times.
Distance: 342 km from Delhi
Manali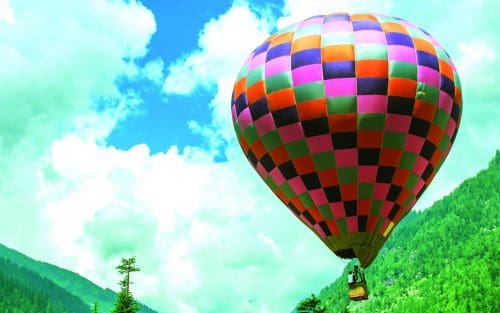 Manali, like Shimla, provides attractions for people of all ages. Many adventurous activities may be found in the adjacent Solang Valley. Assisted paragliding, zorbing, and a few other activities will keep you entertained and energised.
While taking in the breathtaking vistas of the rolling green mountains, meadows, rolling streams, and rivers, Manali is a beautiful getaway and is one of the most popular weekend getaways near Delhi for couples who wish to be away from the hustle and bustle of city life.
Distance: 538 km from Delhi
Nainital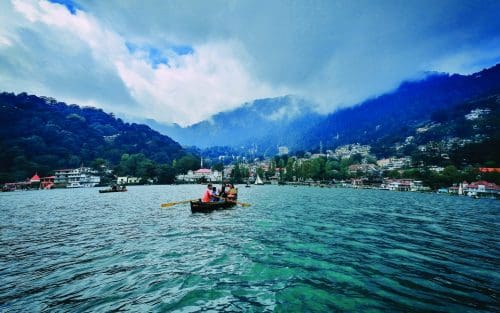 When it comes to hill vacations, Nainital is undoubtedly the most well-known name. This lovely hill station is recognised for its tranquil lake and natural splendour. It's one of those places that's perfect for a family excursion. People may take a cable car journey to the summit of the mountain, known as Snow View, where they may enjoy a variety of rides and activities.
Aside from that, skating is a popular pastime in Nainital, and the skating rink beside the lake is a big draw. Another sight in Nainital is the Cave Garden. There are a number of natural caverns where one may experience the excitement of crawling in and out. It's a one-of-a-kind experience.
Distance: 298 km from Delhi
Rishikesh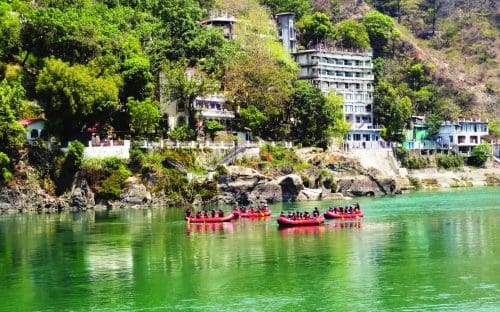 Rishikesh, located on the Ganges River, is called the 'Gateway to the Garhwal Himalayas' or often the 'Yoga Centre of the world'. Indeed, Rishikesh is popular for adventure sports such as rafting, bungee jumping, and ziplining, although it is well known as the ideal holiday location in Uttrakhand on account of its beautiful scenery, flowing rivers, rolling hills, and green forests.
White water rafting, camping, and short hiking trips are all available to families between Shivpuri and Laxman Jhula (a 9 km stretch). Rishikesh can ensure a fantastic weekend getaway.
Distance: 242 km
Ranthambore National Park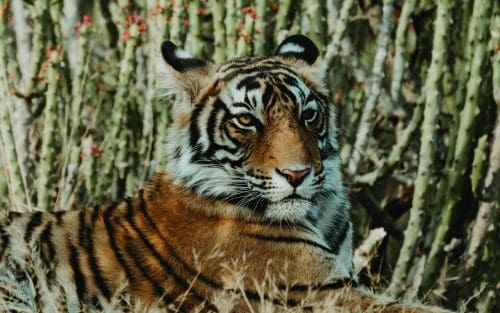 Ranthambore National Park is a wildlife adventure destination located in Sawai Madhopur, Rajasthan, which is home to the king of predators, the Tiger. Ranthambhore National park is beautifully located with the Vindhyas and Aravalis hill ranges surrounding it.
Spread over an area approx 1400 sq. km including core and buffer area, this wonderful national reserve ensures you have any number of out-of-the-ordinary experiences. Wildlife safaris in jeeps are offered and visitors have a high opportunity of seeing a variety of wild species, including the tiger.
Distance: 394 km from Delhi
Kanatal
If you want to try out some adventurous activities like camping and trekking, Kanatal in Uttarakhand is a terrific place to visit for a weekend getaway. The beautiful foliage and camping sites with adventure activities such as trekking, rock climbing, and ziplining make it an excellent choice for a getaway.
You can discover green forest trails, camping by the stream, and treks across vast grasslands. There are pleasant walking trails amidst fragrant pine, deodar, and rhododendron forests as you take in the charms of this quaint hill station surrounded by apple orchards. In winter, Kanatal receives snow and there is enough winter sports activity in this magical land.
Distance: 321 km
Corbett National Park
Corbett National Park, like Ranthambore, is a fantastic wildlife reserve. Corbett National Park in Uttarakhand is India's oldest national park and one of the country's largest reserves. The park has a big number of tigers that are difficult to notice, but tracking their tracks and other marks is entertaining.
The National Park at the foothills of the Himalayas has over 400 different species of flora and over 550 different species of fauna for visitors to discover and enjoy.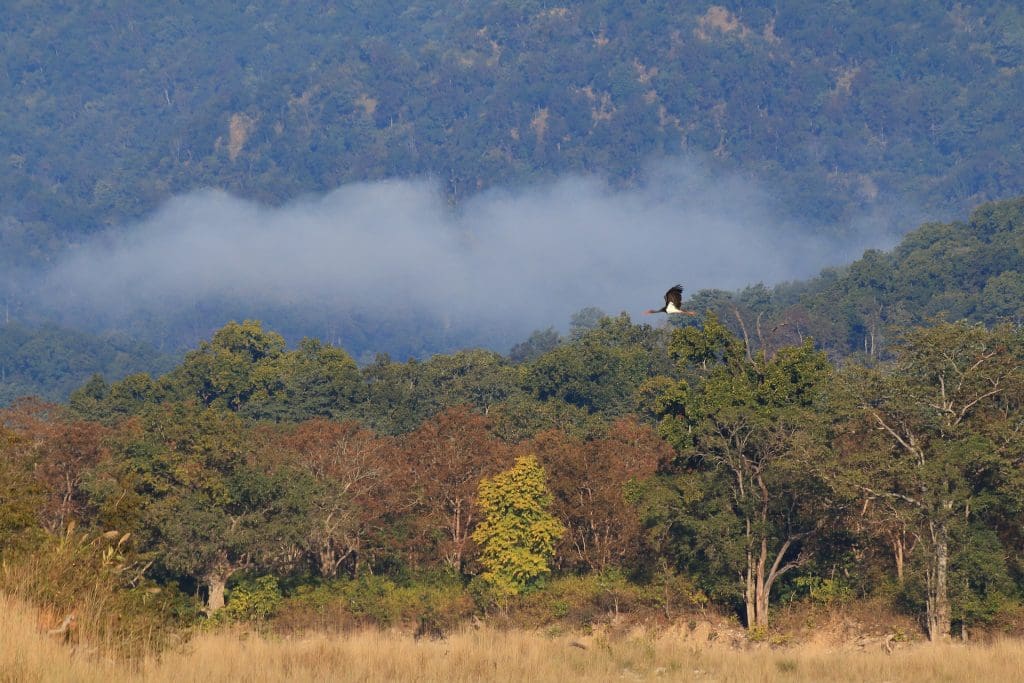 Corbett has a diverse range of flora and wildlife, but the main draw is the opportunity to remain in the middle of the forest. In the Dhikala Zone of the forest, the forest department has a forest lodge where visitors can spend the night. Jungle safaris, as well as vehicle and canter safaris, can pique your curiosity here. Apart from that, Corbett's surroundings provide a variety of activities such as fishing and angling, walking trails, and so on.
Distance: 248 km from Delhi
Read More: Discover your India