Ever fantasized about visiting the land of rich heritage, Gujarat, as a part of your vacation? The good news is that Gujarat is the ideal destination to enjoy the great outdoors and adventure travel in Gujarat will leave you awestruck.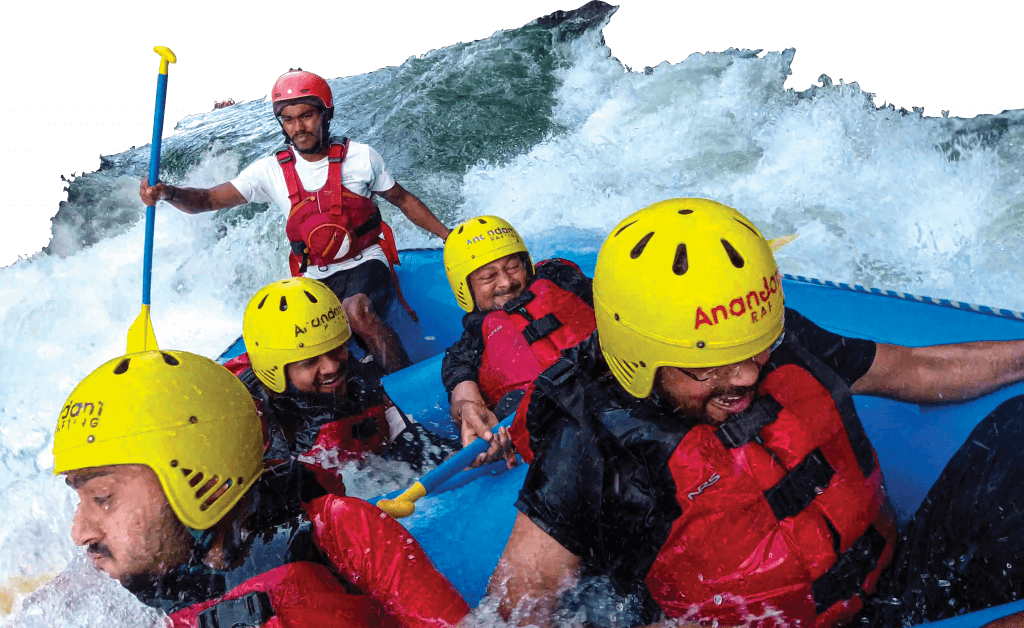 Situated along the western coastline of India, Gujarat has an incredible geographical setting making it a hotspot for adventure activities. Adventure sports in Gujarat are a dream come true!
AEROSPORTS
If thrill is what you look for in life then aero sports is your ideal choice. Look out for the variety of options in aero sports available in Gujarat.
Paragliding and Parasailing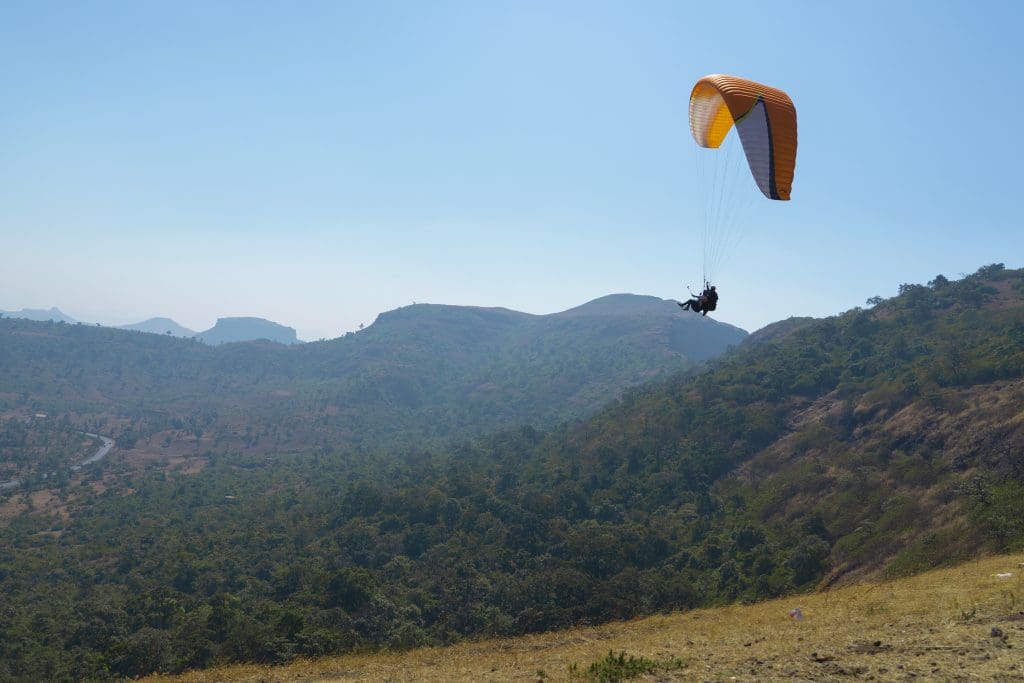 Paragliding is a great activity for adventure seekers. Spread your wings as you glide at a high altitude at locations in Saputara, Pavangarh, and Junagarh.
Here is a unique experience that requires professional guidance and gear but is the most sought-after adventure activity. A 21-day paragliding festival conducted during the months of December and January at Saputara, Gujarat is an ideal time to try your hands at this sport.
Training sessions are offered by experts. Apart from paragliding, tourists can enjoy activities like go-karting, bike riding, parasailing, and zorbing ball.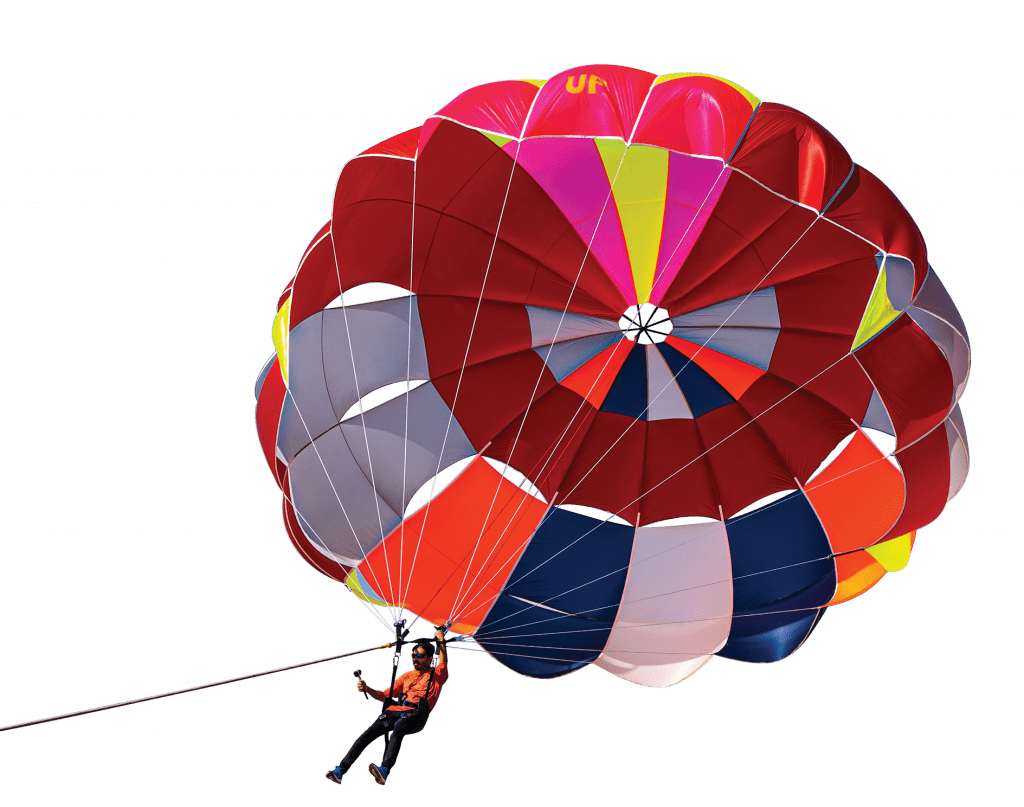 Parasailing and paragliding activities are also available in Champaner – Panchmahal District; Mandvi – Kutch District; Palitana -Bhavnagar District; Ambaji – Banaskantha District and Kheda – Kheda District.
During this festival, you can also try Paramotoring, which runs with the help of an engine and has an altogether different appeal. Waghai railway station is the nearest railhead to Satpura and the nearest airport is the Gandhidham Airport from where a local vehicle can be booked.
WATER SPORTS
Water sports in Gujarat are poised for major growth. Gujarat has enviable water resources, which are perfect for Boating and other aquatic sports. River Sabarmati, Kankaria Lake in Ahmedabad, NalSarovar (65.4 km from Ahmedabad), and Saputara Lake, in the Dang district of Gujarat, are four water bodies that offer excellent boating.
At Sabarmati Riverfront there are more than a score of boats, which cruise between Nehru Bridge and Gandhi Bridge from a number of boating stations.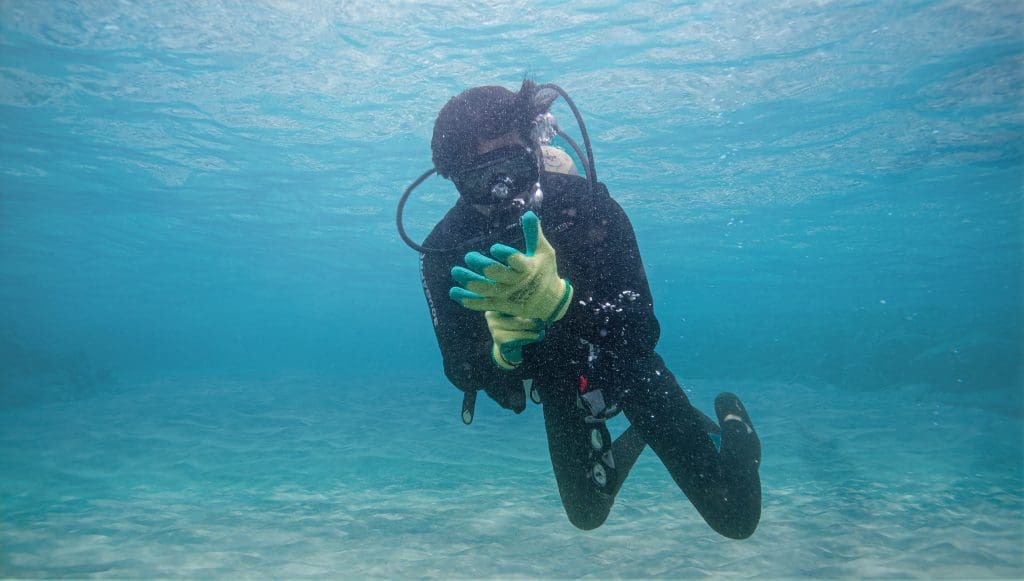 Sabarmati Riverfront has introduced water sports activities like zorbing, jet ski, kids peddle boat, water scooter and more.
Water sports are a great option to try out. Go Kayaking, rent a kayak and paddle your way through a local lake or en route the rivers from Ahmedabad. Make your way through the waters as you enjoy this highly addictive and super fun activity.
Rafting is another great watersports activity. Plenty of River Rafting options are available in Vadodra and Ahmedabad, particularly near Statue of Unity, Sardar Sarovar Dam, and along the Narmada river.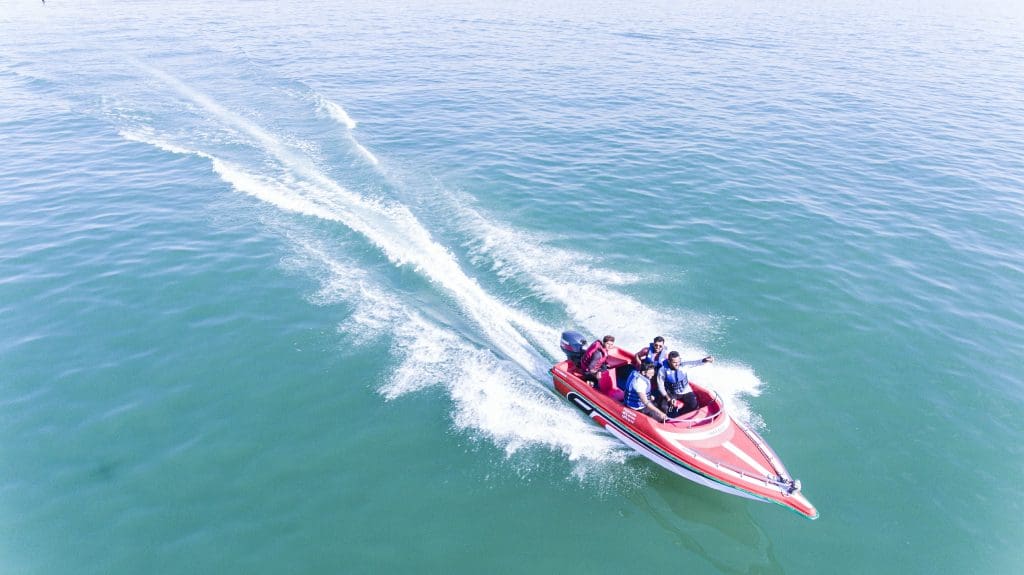 Want to head for a new water sports option? River Cruising is a new initiative. A twenty-minute ride is an ideal getaway for this new sport. At the Sabarmati riverfront, you can go river cruising. The nearest railhead and airport is in Ahmedabad. Venture into the world of marvel and astounding underwater world with Scuba Diving, a highly sought-after activity as it lets one explore the world of corals and fishes.
Snorkeling is also a great option to try out when in Gujarat. The primary difference between Snorkelling and Scuba diving is that the former allows you to dive and swim at the water surface level while the latter allows you to dive deep into the water body. The best time to try scuba diving and snorkeling in Gujarat is from September to February at the famous scuba diving spot of Dwarka or Ahmedabad or Surat or even Bhuj.
Located at a distance of 144 km from the town of Jamnagar, Bluebell Beach is a great Kite Surfing spot in Gujarat. The wind season here is from October to February. This place is frequented by experienced kite surfers.
Another adventure activity for outdoor enthusiasts in Gujarat is River Rafting which can be enjoyed in the blue water of the Narmada river. There are excellent spots in a 4.5 km. stretch with whirlpools, rapids, and many turn Khalwani in Kevadia near Statue of Unity and Sardar Sarovar Dam on river Narmada.
Jet Skiing, a highly pleasurable water sports activity can be enjoyed at Mandvi Beach. The nearest bus stop and railhead to Mandvi Beach is at Bhuj, from where you can rent a vehicle to reach the beach. Hop on to your jet and gear up for fun skiing.
LAND-BASED ADVENTURE SPORTS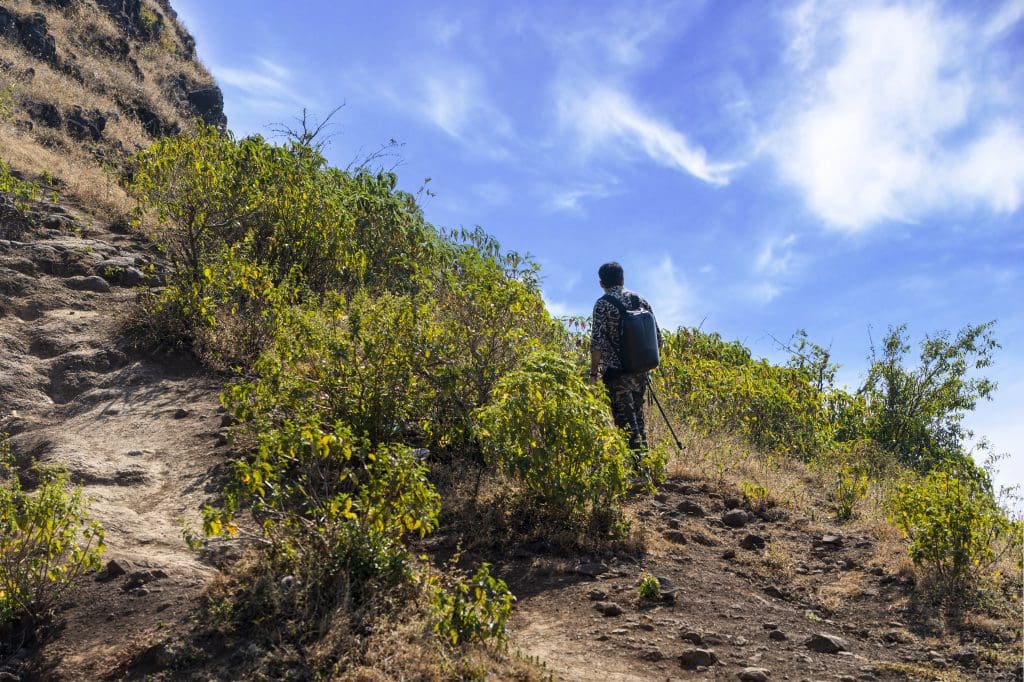 Camping
No one has made camping as popular and memorable an experience as the state of Gujarat. A camping experience at Rann of Kutch is a lifetime experience where you open your luxurious and comfortable tent flap to the scenic white salt plains contrasting with a clear blue sky in the background.
During the 90-day RannUtsav festival, from December to February, the well-structured campsites display a series of events that showcase the life, traditions, dance, and music of Gujarat.
The nearest airport to Kutch is in the city of Bhuj, which is around 80 km from the Rann desert. Bhuj airport is well connected to cities all over India.
Another interesting camping experience is to be found at The Mahal Eco Campsite amid rivers, forests, and bamboo glides and offers wonderful walking, trekking, and bird-watching options. The best time to visit the campsite is from October to March.
Beautifully located on the banks of the Purna River, in the Purna Wildlife Sanctuary, the campsite offers a great experience in the midst of dense deciduous and bamboo forests with the Purna and Gira rivers flowing through them. A visit to the Girmal Falls nearby is a must.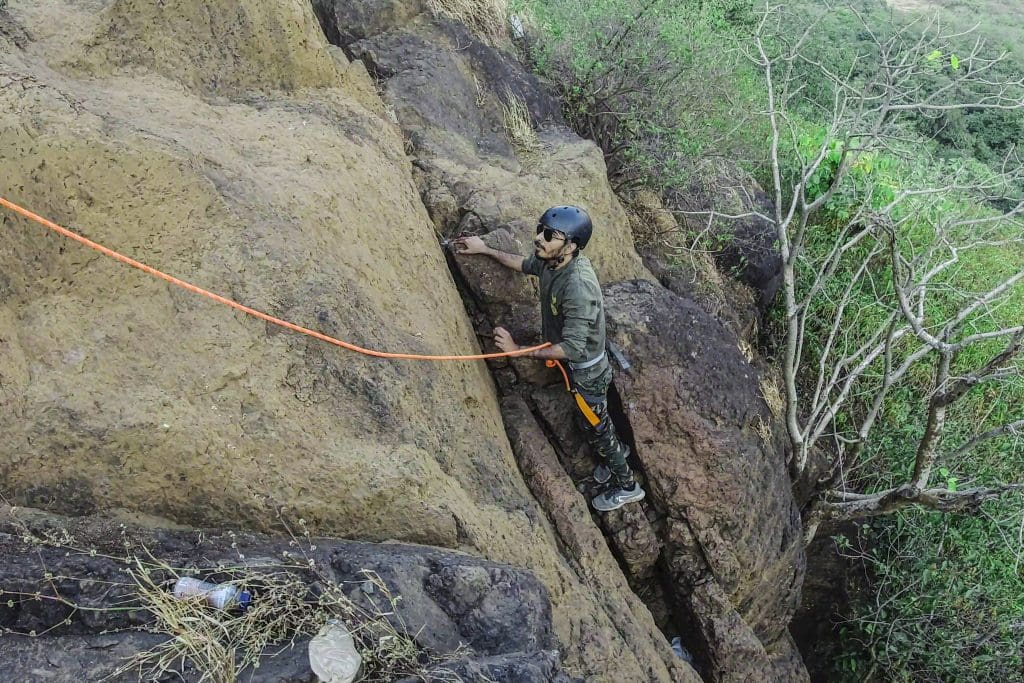 The nearest airport and railhead is Surat from where it is a 120 km drive to The Mahal Eco Campsite.
Rock Climbing and Artificial Wall Climbing
Rock Climbing and Artificial Wall Climbing is a great adventure as it tests your fitness level, stamina, focus, and concentration. The small town of Idar, 100 km from Ahmedabad is famous for Rock Climbing on account of its topography which has enormous natural granite boulders which have sizeable holds for climbers. Mandavi Beach, near Bhuj, is another good spot for rock climbing.
Bungee run Basketball, a unique activity that is highly addictive makes one jump high for a basketball game wearing a bungee rope and you will be ready for a good jump, a few laughs, and a good ambitious goal to achieve.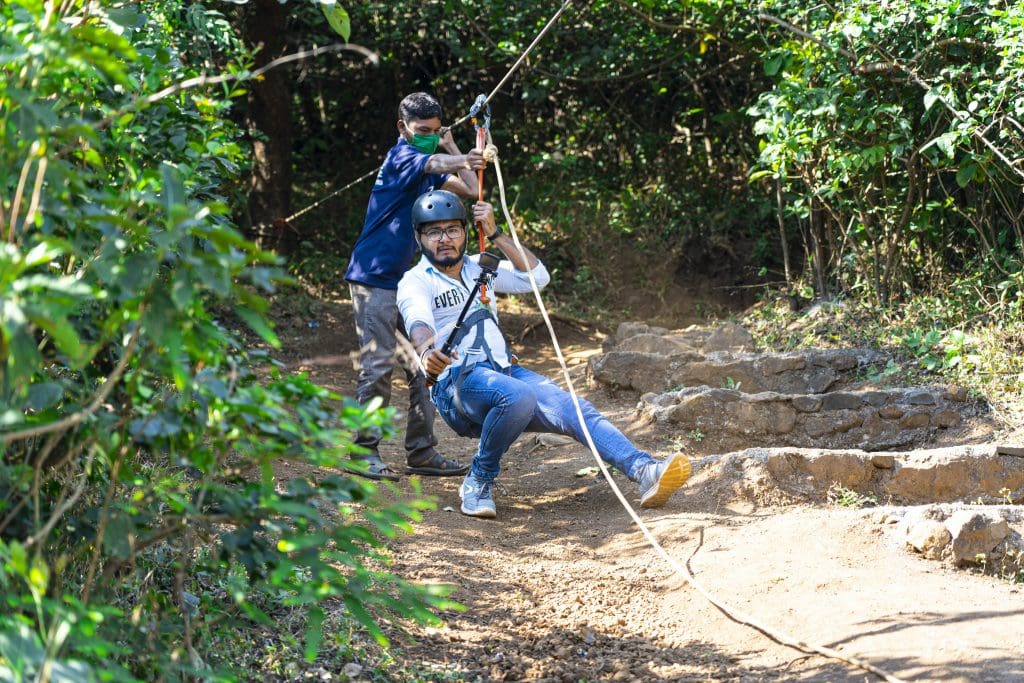 Ever wanted to experience a very sporty activity? Then hop onto an All-Terrain Vehicle (ATV) and ride your way through the Kutch desert. All of these activities can be tried at the year-end Rann festival/ Kutch RannUtsav and you can book these activities at the RannUtsav online website.
Owing to the splendid beauty of Gujarat and its natural landscapes, you can go Jungle Trekking to experience the topography and picturesque landscape. Among the many famous spots to trek in Gujarat are Saputara, Girnar, Sahyadri hill, Polo Forest, Zanzari waterfalls among others.
Read More: Discover your India