The Indian hospitality industry has suffered a great loss with the passing of Anil Madhok, a respected hotelier who was instrumental in the astounding success of Sarovar Hotels & Resorts.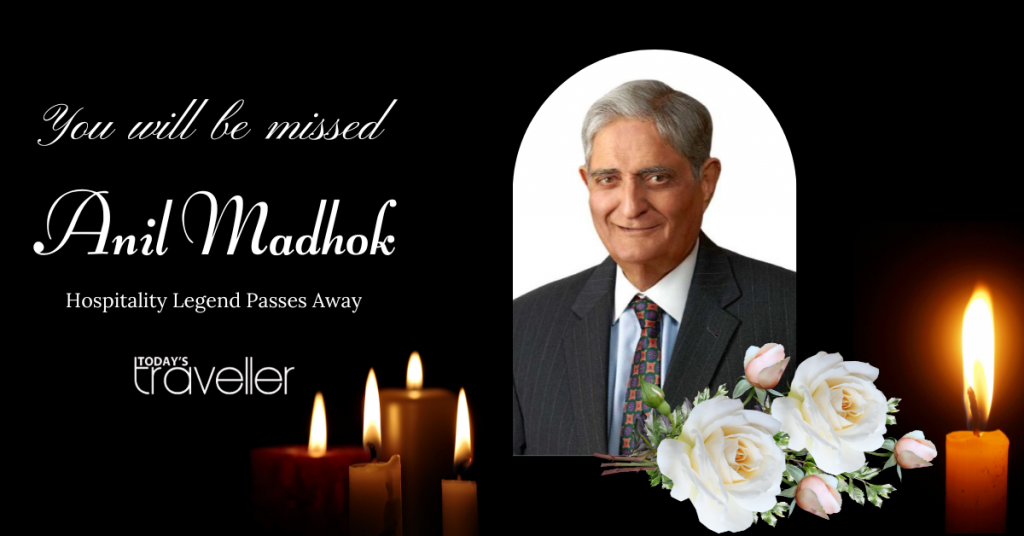 Madhok's visionary leadership and dedication transformed a small hotel enterprise into a premier chain, leaving an indelible mark on the industry.
Madhok's passion and commitment propelled him to great heights. As the Founder and Executive Chairman of Sarovar Hotels and Resorts, he built the brand into a symbol of excellence, luxury, and exceptional service.
Madhok fulfilled his dream by creating a trusted mid-market hotel chain in India that has expanded to numerous cities across the country.
Despite the challenges he faced when starting the brand in 1994, Madhok was able to succeed thanks to his relentless pursuit and the help of his long-time friend and partner, Managing Director, Ajay Bakaya.
His legacy in creating and developing unique aspects of Sarovar Hotels which includes its emphasis on staying ahead of the curve, in-depth market understanding, technology strengths, and sales and marketing, will continue its synergy in enabling the brand to consistently bring in business to their hotels.
His plans for Sarovar plans to continue its core focus on building its current brands, and expansion strategy by focusing on mid-scale hotels in smaller cities will continue to bear fruit due to his commitment to his foundation principle of fulfilling a current need and then moving far beyond that in completing the circle.
His astute business sense and understanding of travellers' needs have always allowed the brand to consistently exceed expectations.
His words will long be remembered when Sarovar Hotels announced the historic milestone of opening its 100th hotel in India.
Said Madhok, "2022 is a milestone year for us as we open our 100th hotel. Our vision 27 years ago was to make hospitality accessible in every part of the country. Our future vision is to strengthen our strong presence in tier 2 and tier 3 cities."
Madhok's passing is a great loss to the industry, leaving a void that cannot be filled.
He will always be remembered for his unwavering focus on quality, innovation, and impeccable service, and his legacy will continue to inspire the hospitality landscape in India.
Read more: News