It's time to explore the traditional markets of Lucknow! Journey through its bustling bazaars and winding lanes for the best shopping experience. Let's go shopping Nawabi style!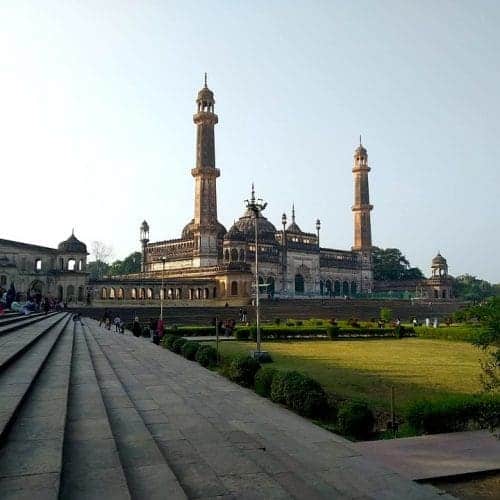 Lucknow, the City of Nawabs, is home to some of the most exquisite old-world charm and architecture that are sure to make any visitor's heart flutter. From its sprawling havelis, to the remarkable Lucknow university to its bustling bazaars and winding lanes, Lucknow exudes a timeless beauty that has inspired poets and writers over centuries.
The city is known for its signature Awadhi cuisine, beautiful gardens, and historic monuments that tell stories of bygone eras. Within the city lies a vast array of vibrant shopping places where one can find anything from hand-crafted jewelry to traditional attires and the famous Awadhi royal cuisine in the local markets.
What shopping buys is Lucknow famous for?
Lucknow has a long and storied history of handicrafts and handlooms. This age-old art form is deeply rooted in the city's cultural heritage, with master craftsmen who have been perfecting their skills for centuries. Perhaps most renowned are the zari and chikankari (embroidery) work that originates from Lucknow, while other traditional products include meenakari work (enameled jewelry), lacquerware, ittar perfumes, miniatures paintings, leather goods, marble and stone carvings as well as exquisite beaded items.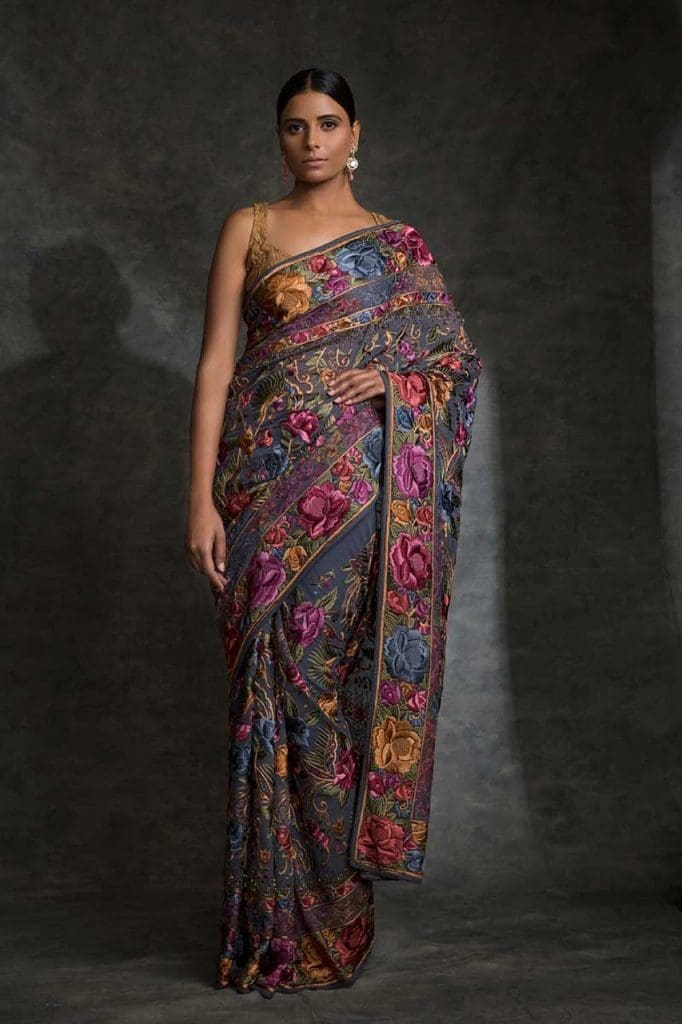 The variety of craftsmanship based on intricate design motifs makes each item unique, with some pieces taking days or weeks to complete. The painstaking care and attention to detail that goes into crafting these items make them treasured heirlooms, with many generations of Lucknowites having proudly passed down their prized possessions from one generation to the next.
Today, these master craftsmen continue to carry forward the traditions of their forefathers and strive to create beautiful products for which the city is famous. While modern technology has made it easier for artisans to mass produce some items in a shorter amount of time, a number of artisans still prefer to work on each piece individually and by hand. This allows them greater control over the quality and uniqueness of each item produced.
Famous items to purchase in Lucknow
Ittar
Ittar is a traditional form of fragrance popularly known as attar. It is made from natural herbs and fragrances like jasmine, rose, and musk, which is infused into carrier oils. These fragrances have been used for centuries in India for religious ceremonies, weddings, perfumes, and aromatherapy. The city is known for its legendary Ittar, which has become a symbol of the city's culture and heritage.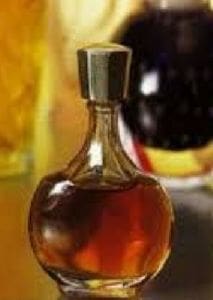 There are several places to shop for Ittar such as Chowk Bazar, Aminabad, Sadar Bazaar, and La Martiniere. However, if you want the highest quality products made with natural ingredients, the best option is to visit a specialized Ittar shop. These shops often specialize in creating custom fragrances based on your preferences and needs.
Each product is carefully crafted by experienced distillers who have been making Ittar for generations. By visiting such an establishment, you can be sure that you are getting the highest quality Ittar available. Shopping for Ittar is a unique and memorable experience that you must try while visiting the city.
Chikankari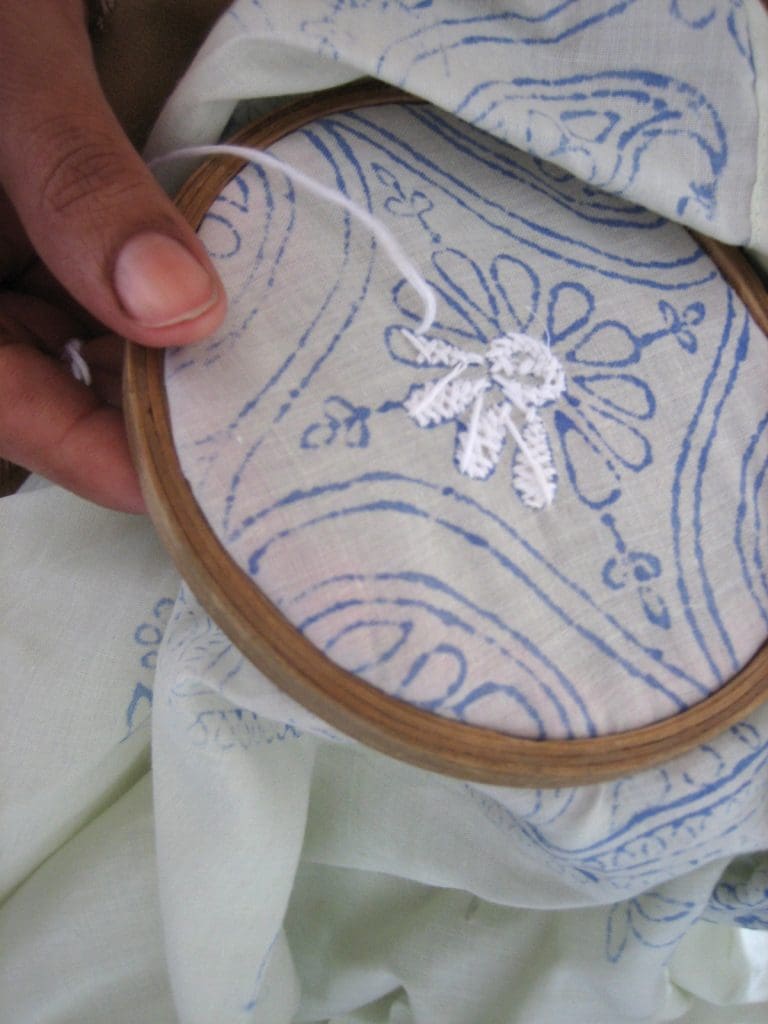 Lucknow's chikankari (embroidery) work is an ancient traditional craft that dates back to the era of the Mughal Empire. Using small needles, fine threads, and intricate designs, master craftsmen create exquisite pieces of embroidered fabric for use in clothing and home decor. Chikankari's work is characterized by its beautiful floral motifs and delicate stitchery, making it a much sought-after craft in the city.
When shopping for Chikankari work, you can visit the Hazratganj market which has numerous stores that specialize in chikan embroidery. You can also visit shops like Kashi Ratan and Chikankari Bazaar to find a wide selection of chikankari fabric, clothing, home decor items, and more. These shops often have daily sales where you can get great deals on the finest embroidered fabrics.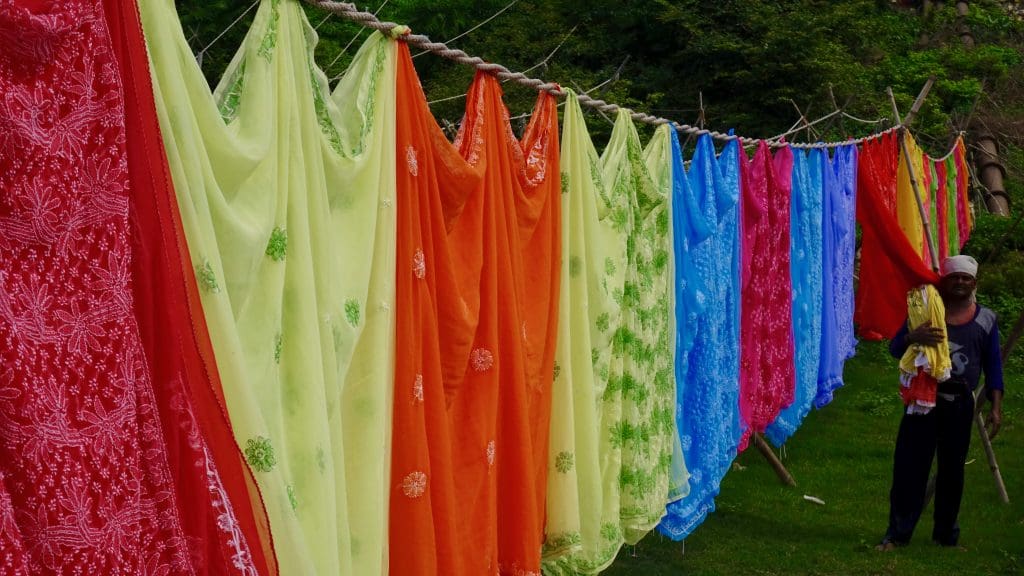 For the best in chikankari work, visit renowned stores like Husainabad Imambara, Raza Bazaar, Chowk, and Aminabad. These places have some of the best artisans who can create custom pieces for you according to your specifications. So if you're looking for the finest chikankari work, these are great places to shop!
Meenakari crafts
Lucknow is known for its exquisite collection of meenakari a traditional craft in which intricate designs are created on metal or other surfaces by the application of colorful enamels. The artisans use different techniques to create beautiful motifs and patterns that reflect their intricate skill and expertise. The city boasts numerous handicraft shops and jewellers who specialize in meenakari work, offering customers a wide range of designs to choose from.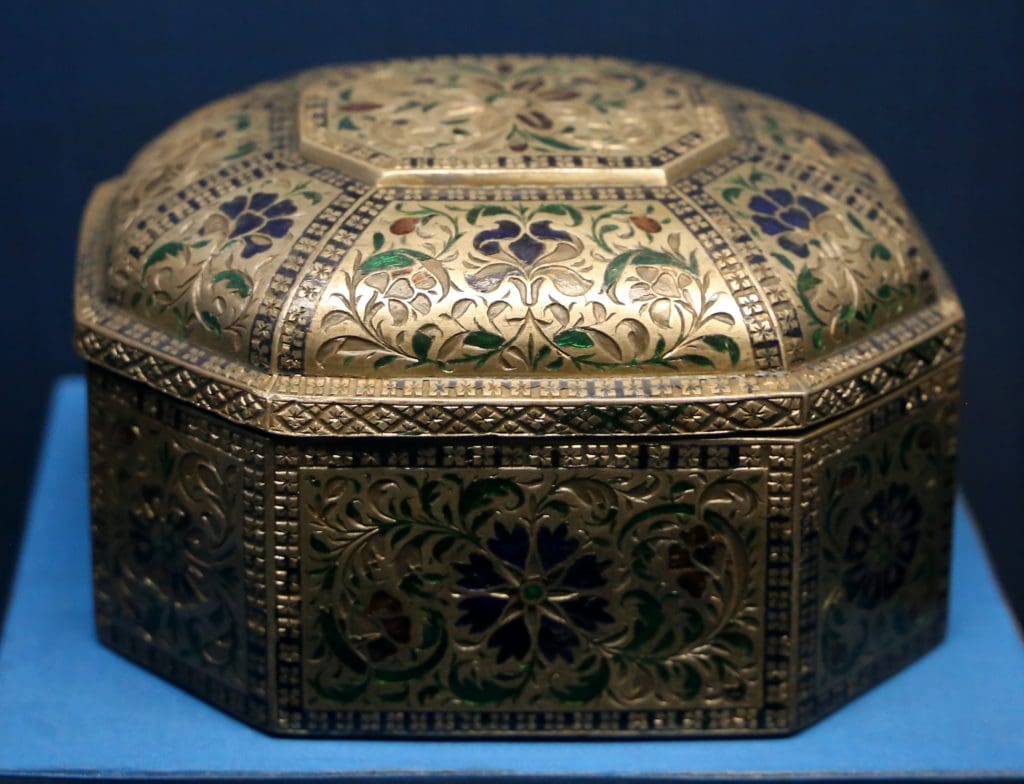 Some of the best places to shop for meenakari jewellery are Zaveri Bazaar near Lalbagh, Hazratganj, Aminabad and Chowk. These areas have numerous stores with artisans who specialize in meenakari jewellery. Most of these stores offer custom made products as per the customer's requirements and design.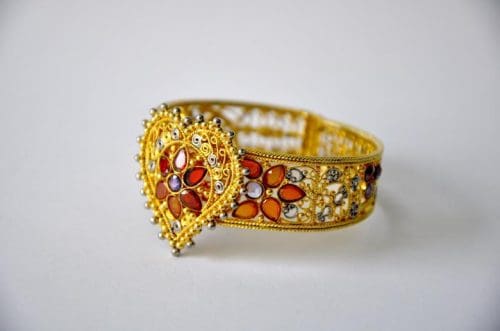 You can also find some ready-made meenakari handicrafts that are a perfect gift for your loved ones or to add a touch of grace to any occasion. If you are looking for an heirloom piece of jewellery to hand down through the generations, Meenakari jewellery is an ideal choice. With its vibrant colors and intricate designs, this type of jewellery is sure to stand out in any collection.
Lacquerware
Lucknow is known for its fine lacquerware, which has been crafted since the 16th century. The city's master craftsmen use intricate techniques and various natural materials to create beautiful pieces that capture the essence of Mughal and Awadhi culture. Traditional designs, such as floral motifs typically painted in red and gold hues, are used to create decorative pieces like trays and boxes.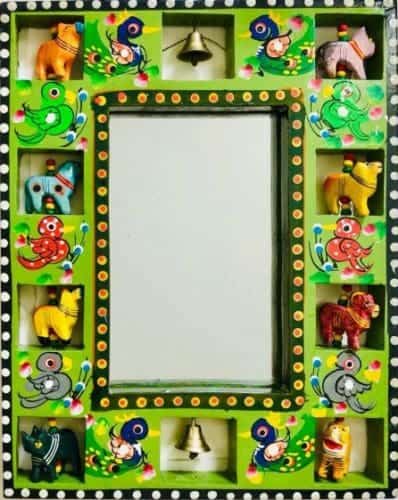 The best place to shop for lacquerware pieces is at the city's many emporiums and bazaars. Chikan Bazaar, Aminabad Market, and Chowk Bazaar are some of the popular shopping destinations where buyers can find an array of lacquerware products.
The traditional markets also provide an opportunity to interact with artisans, who take great pride in their craft and are more than willing to share their knowledge with curious visitors.
Lacquerware is a unique reminder of the city's rich cultural heritage and provides a cherished keepsake for those seeking a true taste of the city. Shopping for these exquisite items is an absolute must-do when visiting the city.
Miniature paintings
Lucknow is famous for its intricate and delicate miniature paintings. This traditional art form serves as an important part of Lucknawi culture and as a reminder of the city's past. The paintings depict scenes from Mughal, Rajasthani, and Deccan schools of Indian painting. They are characterised by their vibrant colours, delicate lines, and intricate detailing.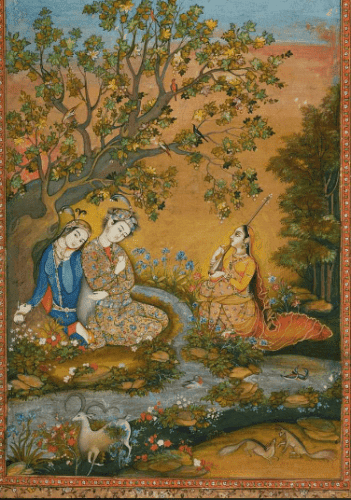 The popular places to shop for these miniature paintings are Chowk, Aminabad, Hazratganj, Alambagh, and Lalbaug.
These shops usually offer a wide selection of framed and unframed miniature artworks that feature both human figures and animals. The price of the miniatures varies from shop to shop. You can also find some online stores offering the same. Whether you are looking for something to adorn your walls or just a souvenir of Lucknawi culture, these beautiful miniature paintings are worth checking out!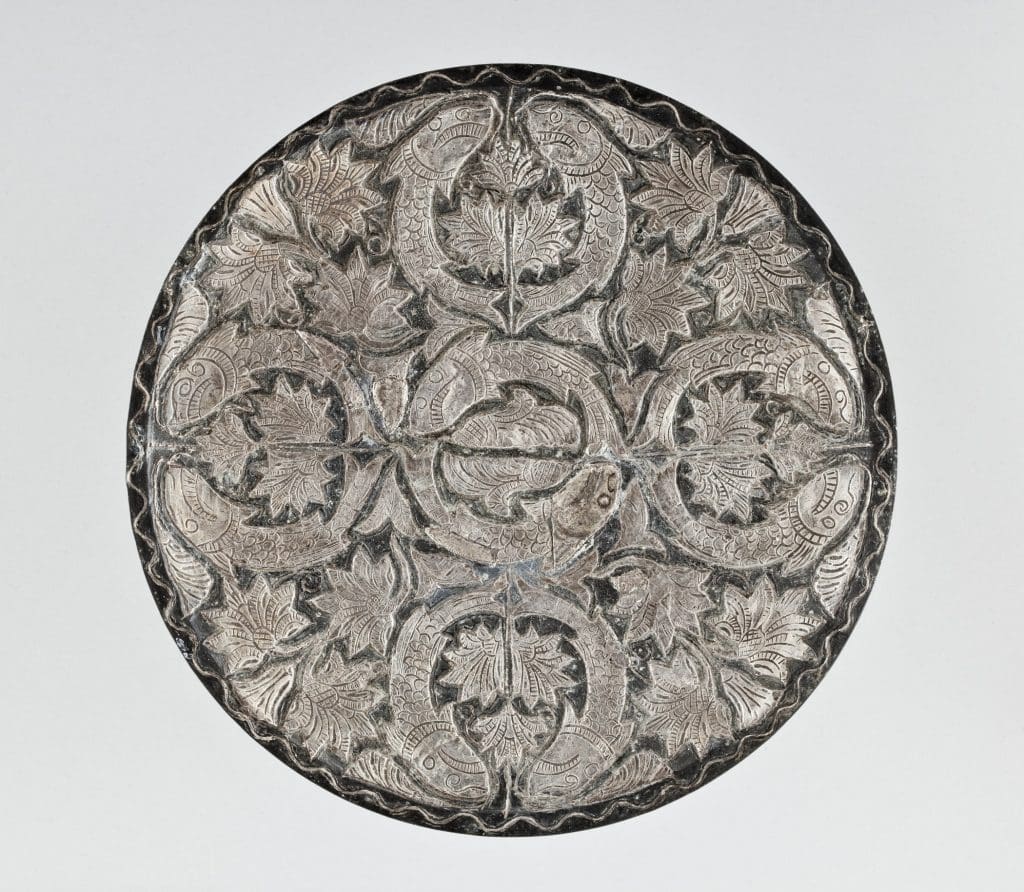 For those looking for an authentic souvenir or gift that reflects the rich culture and heritage of the city, handicrafts, and handlooms are excellent choices. They provide a unique way to honor the craftsmanship of the city's artisans and keep alive the legacy of their ancestors. Each item is a stunning reminder of the city's vibrant past, while also offering timeless beauty that will be enjoyed for years to come.
Here are 10 favorite shopping places in Lucknow where tourists can explore the market culture and experience local life like never before:
Hazratganj: This is one of the most popular shopping spots renowned for its colonial-style buildings, modern malls, and colonial-style eateries. The street is full of shops selling everything from clothes to jewelry, perfumes, and electronics. It is an ideal place to pick up branded items at discounted prices.
Chowk: Located near Hazratganj, this ancient market dates back centuries and still holds a special charm with its old-world vibes. Here you can find traditional handicrafts such as brassware and woodwork, colorful saris, and ethnic jewelry made by skilled artisans.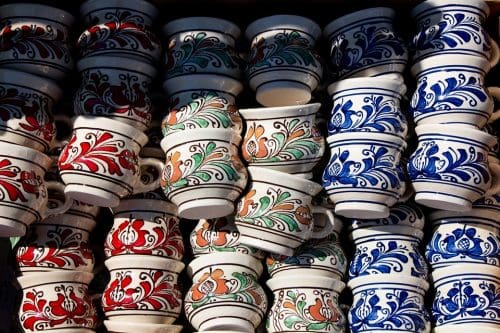 Alambagh Market: This bustling market lies close to the airport and has something for everyone – from trendy clothes and shoes to hand-embroidered fabrics like Zardozi and accessories. The street is lined with shops selling all kinds of goods, from traditional items to modern gadgets.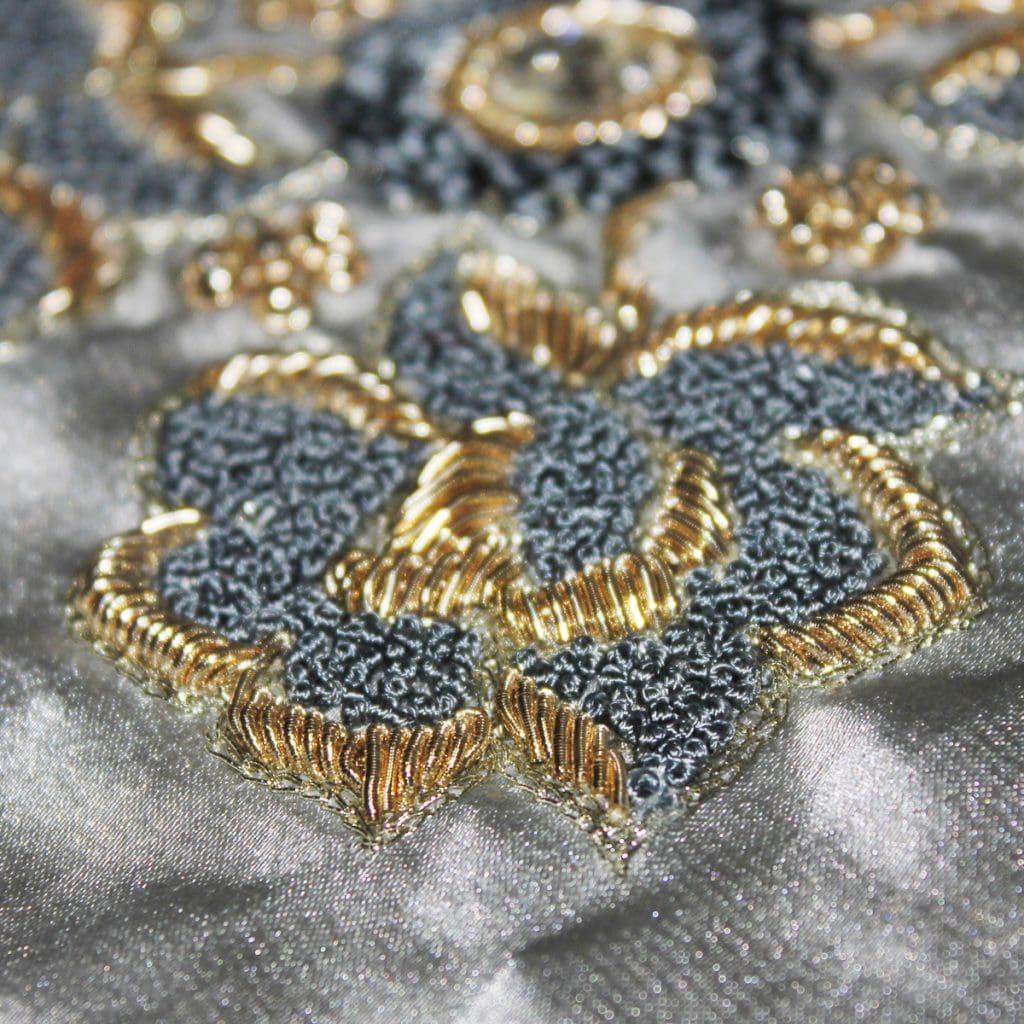 Aminabad Market: Located in the heart of the city, Aminabad is one of the oldest markets where you can find a variety of products ranging from jewelry, textiles and pipes to household appliances and electronics. It is also known for its famous eateries that offer delicious Awadhi cuisine.
Shahnajaf Road: This road is a paradise for fashionable shoppers as it has many stores selling designer wear at pocket-friendly prices. You can also find beautiful traditional attires here along with some exquisite jewelry pieces crafted by local artisans.
Saudagar Market: This market is famous for its pearls and precious stones, which are sold at reasonable prices. You can also find a variety of hand-embroidered fabrics here along with items made of Zari work.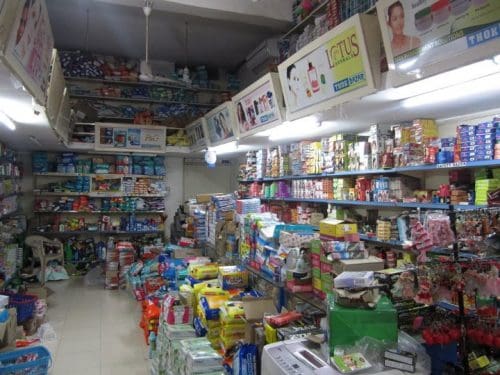 Aminabad Clock Tower: Located near the iconic clock tower, this bustling market has a number of shops that sell everything from apparel to books and electronics. It is a great place to pick up souvenirs as well as traditional items such as chikankari embroidery and kite-making materials.
Janpath Market: A favorite among locals, this market sells traditional wares at affordable prices. Here you can find colorful fabrics, traditional jewelry, and saris. The market also has eateries that offer delicious chaat, samosa, and kulfi.
Qaiserbagh Market: This is a great place to buy ethnic wares such as chikan embroidery. Here you can find stunning pieces of Zari work along with beautiful handmade items such as wooden furniture, papier-mache boxes, and silverware.
Nakhas Market: Located near the iconic Bara Imambara mosque, this market offers an array of products ranging from clothes to electronics at pocket-friendly prices. You can also find traditional items like bangles and handicrafts here.
Visiting these shopping places will give you an unforgettable experience. From traditional markets to modern malls and vibrant roadside stalls, you can shop till you drop.
Famous Lucknowi street food
Do take time off to try out the famous Lucknowi street food which is famous for its traditional delicacies, the preparation of which is handed down through generations to earn its reputation for great food.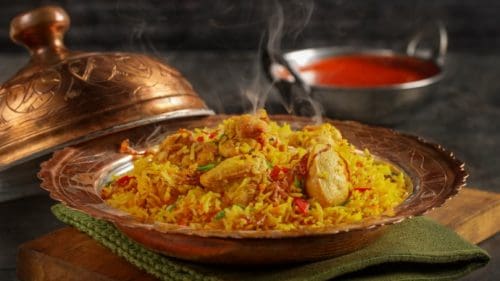 The city of Nawabs, is known for its delectable cuisine that is sure to tantalize your taste buds. The famous city delicacies are a must-try! From the melt-in-the-mouth Galawati Kebab to the heavenly Biryani, the range of dishes are simply irresistible.
The rich and succulent Galawati Kebab, a specialty of the city, is made with minced mutton cooked in ghee and spices.
It is so soft that it literally melts in your mouth! The unique flavor of these kebabs is sure to leave you wanting more!
Another famous delicacy of the city is Biryani.
The richness of the Biryani lies in its aroma, texture, and flavor that comes from special spices like cardamom, cloves, cinnamon and saffron. The biryani is traditionally served with a variety of accompaniments including burhani raita, mirchi ka salan, and tamatar ka salan.
No meal in Lucknow is complete without shahi tukda, a delectable dessert made with bread slices fried in ghee and soaked in creamy rabri syrup.
The dish is topped with cashew nuts, pistachios, raisins, and saffron strands that lend it an exotic flavor.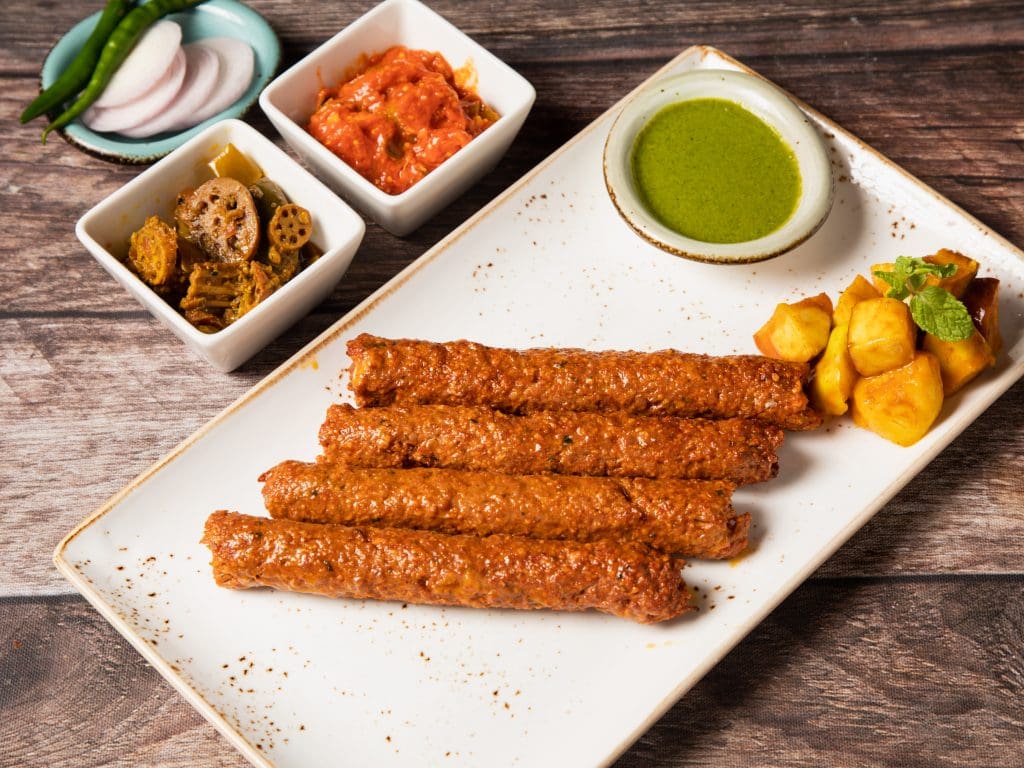 The city's cuisine offers a range of unique dishes that are sure to tantalize your taste buds and leave you wanting more. Try the melt-in-the-mouth kebabs, flavorful biryani, or the delicious shahi tukda, these mouthwatering delicacies are famous must-try experiences for a visitor to this city.
Read More: Latest