In a time of increasing disruption and turmoil, multinational companies as well as Indian firms across sectors, including retail, manufacturing, insurance and healthcare, are taking a whole new approach to business growth – collaboration with rivals.

The study found that winning in the digital ecosystems, in particular, requires collaborating with competitors. Companies such as Netflix and HBO stream their digital movies through Amazon's cloud business. Amazon is a competitor in the streaming business. Like Netflix, Apple, Microsoft, and many others have discovered, being open to collaborating with current and future competition is the way forward.
The Harvard Business Review has an interesting study, "Collaboration Is the New Competition" by Ben Hecht, who says, " While collaboration is certainly not a foreign concept, what we're seeing around the country is the coming together of non-traditional partners, and a willingness to embrace new ways of working together. And, this movement is yielding promising results."
Says Hecht, "As the President and CEO of a 20-year old collaborative of 22 of the world's largest foundations and financial institutions, I'd like to offer five lessons for driving large-scale social change through collaboration: From the very beginning, you must develop clarity of purpose and articulate, "What can we do together that we could not do alone? Often, this means thinking beyond individual projects to whole solutions and big, bold ideas."
In a similar vein, Satya Nadella, CEO Microsoft, mentions in his book, "Hit Refresh" – "We compete vigorously with Amazon in the cloud market. But why can't Microsoft and Amazon partner in other areas? We have to face reality. When we have a great product like Bing, Office, or Cortana but someone else has created a strong market position with their service or device, we can't just sit on the sidelines. We have to find smart ways to partner so that our products can become available on each other's popular platforms. In today's era of digital transformation, every organization and every industry are potential partners."
When competitors collaborate, a traditional win-lose business format transforms into a win-win game in which both companies, and sometimes the industry as a whole, report sweeping benefits. Such disruptive strategies, often yield a huge upside, like the Sony-Samsung JV to develop and produce LCD panels for flat-screen TVs. This collaboration more than doubled the combined market share of these two companies.
Collaboration in the time of Covid
Virtually, every industry has had to pivot to adapt to the challenges brought on by Covid through 2020-2021 and now in 2022. Each company has taken its own steps, big or small to reach out and collaborate on different fronts, be it resorting to support from the whole ecosystem—government, rival companies, employees, or customers.
Taking a leaf from the FinTech space where a surprisingly collaborative financial services infrastructure is being created through a partnership between banks, card networks, and new payment methods to provide utility and ease of access for consumers and industry alike.

W. Chan Kim and Renee Mauborgne's "Blue Ocean Strategy" puts forward that competition becomes less relevant when unchartered waters are explored coining the phrase 'collaboration is a new competition'. Similarly, the Research Foundry, a global collaboration of researchers, innovators, organizations, and public institutions working together on health issues like Covid-19 is using BurstIQ, a data-private blockchain platform.
Putting this practice to work 'at home' is now in the hands of HR and Sales heads of companies who are taking forward the 'Collaboration is the New Competitive Advantage' theme by Kevin Craine that found that collaboration provides a new competitive advantage. This point is further validated by a Salesforce survey of corporate executives which found that lack of collaboration was responsible for workplace failures due to dysfunctional team activities.
Leaders speak on Collaboration is the new Competition
With the challenges brought on by 2020 and 2021, almost every industry has had to re-invent, in multiple ways, to find ways to scale up in a changing world, it is less about winning and more about creating a bigger pie for all to share. Here are instances of Collaboration Leadership:
Competition is driven by a collaborative effort among all players to deliver experiences of higher value: Raymond Lim, Area Director (New Delhi), Singapore Tourism Board
The disruptions caused by Covid-19 have taught us to be constantly looking at ways to innovate, be prepared with drawer plans to adjust to changes, and seek out good collaborative partners to engage our audience leveraging each other's strengths in distribution channels and content domains.
The Singapore Tourism Board remains invested to collaborate with good partners, leveraging multiple layers and formats to engage with our target audiences and create compelling content by adopting an 'agile, bold and creative approach to all our marketing efforts.
Over the past 2 years when travel was constrained by the Covid-19 pandemic, STB India continued to be motivated in rolling out a series of innovative marketing initiatives in collaboration with partners to co-create and deliver engaging content innovatively to our Indian audience. Physical distance and the pandemic are no barriers to bringing together talented people to share and engage passionately in their crafts.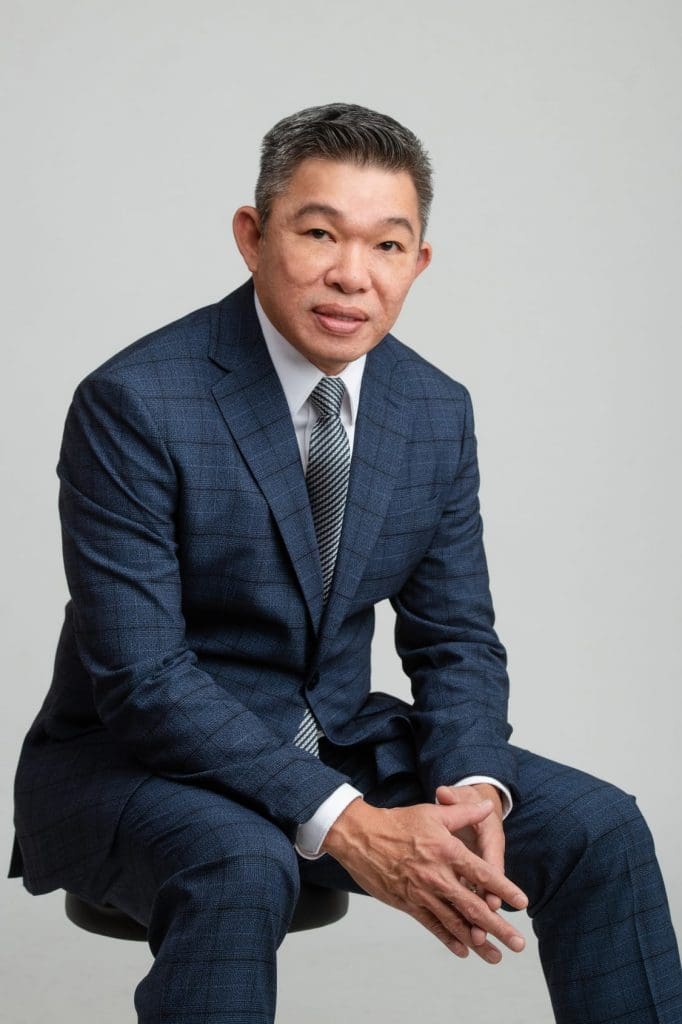 This was what inspired STB India to bridge the connection of 8 personalities from India and Singapore in a 4-part episode of "My Singapore Connect: Where Passions Meet" in partnership with BookMyShow. We also partnered with National Geographic India in an 8-part series titled – "Reimagine Passion in Singapore", connecting Indians to Singapore virtually and igniting their passions to travel when borders open. Comprising advocacy stories told through the lens of Indian personalities (photographer, installation artist, explorer, and chef), the films gave viewers different perspectives of Singapore and reasons to visit when the time is right.
We began the year 2021 with an artistic collaboration between Indian Gond artist Bhajju Shyam and Singaporean artist Sam Lo under the curatorial direction of St+art India Foundation to create one of the tallest murals in Little India in Singapore. In July 2021, we collaborated with Voot Kids and Green Gold Animation to develop an animated seven-part webisode titled "Chhota Bheem – Adventures in Singapore" as a 'gift of smiles' to our younger Indian audiences.
We also partnered with Foodhall India to celebrate the 28th edition of the Singapore Food Festival by bringing diverse culinary experiences at Foodhall stores across the country. Upcoming projects include a retail collaboration with an Indian online retail portal for local brands and a Singapore experience zone at a gin festival.
We are happy to share that "My Singapore Connect: Where Passions Meet" and "Chhota Bheem – Adventures in Singapore" won prestigious marketing awards for excellence in 2021. We will use these achievements to spur us to do even better in 2022.
On the MICE front, the push for collaboration is even more pressing as the industry seeks out new ways to deliver their content and re-invent themselves to stay relevant.
The Singapore Association Convention and Exhibition Organisers (SACEOS) collaborated with Singapore Tourism Board (STB) and Enterprise Singapore (ESG) to formulate an Events Industry Resilience Roadmap (IRR) in October 2020 that is underpinned by three strategic objectives: Establish best-in-class standards for the implementation of STB's Safe Business Events Framework (SBEF); Create agile business models with a focus hybridization and Re-engineer educational pathways and develop targeted programmes for new critical competencies.
This public-private partnership was forged to balance the health considerations that remain paramount in this ever-evolving situation, along with the need to support livelihoods and enterprise resilience in Singapore's MICE and Events industry.
The SBEF was spearheaded by STB in July 2020 in consultation with the MICE industry and aligned with international best practices. Such collaborative efforts require all like-minded parties in the entire MICE value chain to come together and develop new ways of doing things so that we can compete at new levels in an ever-evolving operating environment.
STB had also partnered with the Professional Convention Management Association (PCMA) and UFI (The Global Association of the Exhibition Industry) in June 2021 to launch a white paper titled "Reimagining Business Events – Through COVID-19 and Beyond".
The white paper is the first such collaboration between a destination and leading associations representing the exhibitions, conventions, and meeting industry. It takes stock of how various sectors within the industry have transformed in response to Covid-19 and consolidates ideas from around the world to help business event organisers rethink their offerings and operations.
While destinations will continue to compete for the tourism pie, it is important that the competition is driven by a collaborative effort among all players to deliver experiences that are of higher value than before and create more compelling reasons for the leisure and business travellers to decide to make the next overseas trip.
This will enable the travel industry among all competing destinations to find a better and more sustainable path towards recovery.
A rapid post-COVID recovery will revolve around powerful collaborations: Puneet Dhawan, Senior VP Operations, Accor India & South Asia
One of the biggest learnings that the COVID-19 pandemic has unknowingly imprinted on us is the importance of a sense of community. It has possibly been the biggest opportunity for businesses to come together and create an impact. Individual efforts, no matter how bold and brave they may be, were not enough to tackle the complexities that the virus brought with it.
For the travel industry too, individual organizational goals had to take a back seat as we all worked towards one common objective – to build confidence among people to go out and explore the world again.
To achieve this, it was imperative for businesses to not just communicate but demonstrate how important the health and safety of their customers as well as employees were, by elucidating every tweak in operational procedures and promoting greater awareness. Furthermore, the new normal called for new products/services that demanded fresh ideas and unique perspectives, and collaboration was the answer to most things.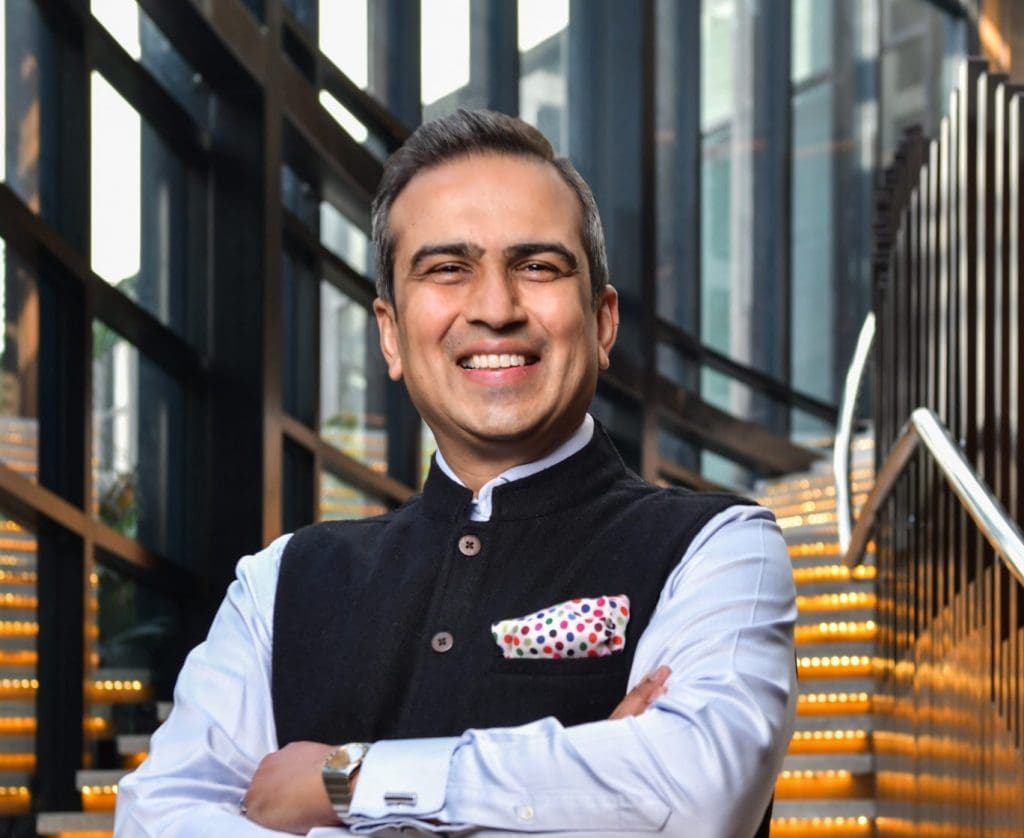 At Accor, we believe that partnerships are critical for any organization to amplify a common message. Our longstanding partnerships with airlines such as Indigo, Vistara, and Spicejet provided us an opportunity to commence our corporate "Welcome back program".
As part of the initiative, we invited our clients from corporate, leisure, wedding, M&E and TMC segments for familiarization trips. These trips helped us showcase our services, and the hygiene and safety norms followed by our hotels and airline partners.
This was a successful initiative to instill confidence amongst our clients to start traveling and staying with us again. We also partnered with IndiGo's 6E Rewards Program across India as the preferred hospitality brand.
This partnership offered Accor and IndiGo's guests the opportunity to earn rewards while enjoying world-class hospitality and impeccable food offerings at Accor's extensive network of Raffles, Fairmont, Sofitel, Pullman, Grand Mercure, Novotel, Mercure, ibis and ibis Styles hotels in India, and South Asia.
To reassure and communicate regarding our stringent safety and hygiene measures to a wider range of guests, in 2020, we partnered with Thomas Cook India & SOTC to launch 'Holiday Safe'. This collaboration was aimed at building a safe travel environment for our patrons. The holiday portfolio had comprehensive health and safety protocols incorporated via Thomas Cook India & SOTC's Assured Safe Travel Program in partnership with Apollo Clinics, together with Accor's Cleanliness and Prevention ALLSAFE label.
We collaborated with Microsoft to launch ALL CONNECT, a new hybrid meetings concept supported by Microsoft Teams. This new concept enables guests around the world to adapt to the new ways of working that are expected to be an enduring legacy of the Covid-19 pandemic. It helps corporate customers and meeting planners to combine physical in-hotel meetings with virtual interactions across multiple locations simultaneously.
We also announced a global partnership with Visa, to enhance the benefits of our loyalty program, ALL – Accor Live Limitless, by creating a new ALL Visa card. The benefits include tailored rewards based on customer preferences and the ability to earn more loyalty points when staying at an Accor property or when making purchases. This strategic partnership allows us to achieve high-level engagement with our customers, both existing and new.
The pandemic has established that a rapid post-COVID recovery would revolve around powerful collaborations, while we embrace new ways of working and living, together as a community. At Accor, we thrive on collaborations and will always be open to forging new partnerships and exploring growth opportunities.
A cooperative business model is far more resilient than traditional business structures: Naveen Kundu, Managing Director EbixCash – India, South East Asia & Middle East
Staying in business requires being savvy enough to stay one step ahead of everyone else — to anticipate trends and respond immediately to customer needs before anyone else does. With the changing trends in a post covid world, working with the sole goal of staying one step ahead of your competition can mean working against your company's best interests.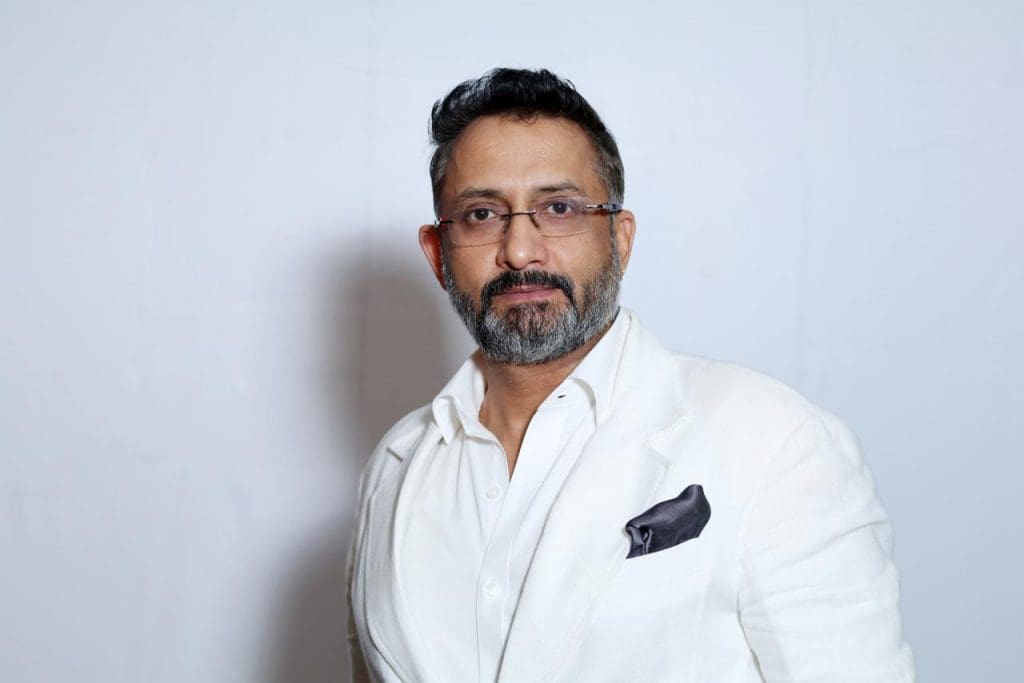 I've been talking a lot about cooperation and collaboration over the last several years not just after the pandemic. If 2020 has taught me anything, it's that working together creates fertile ground for solutions that can help address and overcome our individual shortcomings.
Tapping into others' strengths, taking advantage of joint experience and knowledge, and working through challenges beyond an internal team can surface new ideas and position all collaborating partners in a better place than if they'd ventured out alone.
In my recent talks over the last 18 months, I've learned that the cooperative business model is far more resilient than traditional business structures, and they're far more invested and rooted in local communities' wellbeing. I spoke to all small, micro, and medium travel agency owners & hoteliers across all locations, and if one thing everyone has said is to co-operate and collaborate and offer advice on collaboration during crises to overcome our lost ground.
Those in the tourism industry, which has its own degree of competitiveness, will have to embrace cooperation in innovative ways and on a much deeper level than ever before if they have to recover losses and stay profitable. Just by competing with each other and taking the size of the same market share will not be beneficial anymore, we need to collaborate to increase the pie of the potential market.
This gives me a renewed sense of hope and optimism for the tourism industry. We have a lot of work ahead of us as we have to rebuild the industry in a more sustainable manner, fold equity and inclusion into every inch of our essence, tackle the climate emergency with a committed sense of urgency, and support communities around the world, work toward their sustainable development goals.
None of us can do this work alone. We must embrace a future built on a foundation of collaboration and cooperation instead of competition. It's time to think creatively about what that looks like. Even before the coronavirus hit, the tourism industry — like all industries — shared ideas and inspiration through association relationships, at conferences, and in workshops. In the past, many of these gatherings have offered inspiration and ideas that individual businesses took back to their offices.
When industry partners intentionally come together with a specific goal, the inertia exists to make real and meaningful changes from within. Whether on a destination-wide scale or with small businesses in our community, there are countless opportunities for collaboration.
For a long time, the tourism industry has existed separate from and alongside destinations' wider development and community goals. Instead of determining or dictating the value of destinations, tourism can add value by being woven into a community's existing fabric. Travel agents and tour operators should seek out, support, and promote each other's products and offerings to create better enterprise value which will pave the way for the recovery of our community & organizations thereby addressing the current challenges.
Apropos to tourism's tendency to work within a silo, there is a tremendous opportunity for collaboration with other industries. If the tourism industry wants to promote and encourage more responsible and sustainable practices among travellers, it must play an active role in making responsible and sustainable practices.
We must break out of the industry silo if we're going to make meaningful changes across the travel industry as a whole. Just imagine the opportunities available to the tourism industry if it can find ways to reach casual travellers through innovative collaborations.
Collaboration forms the backbone of all that we do – it is woven into our DNA: Zubin Saxena, Managing Director and VP Operations, South Asia at Radisson Hotel Group
At Radisson Hotel Group, collaboration forms the backbone of all that we do – it is woven into our DNA.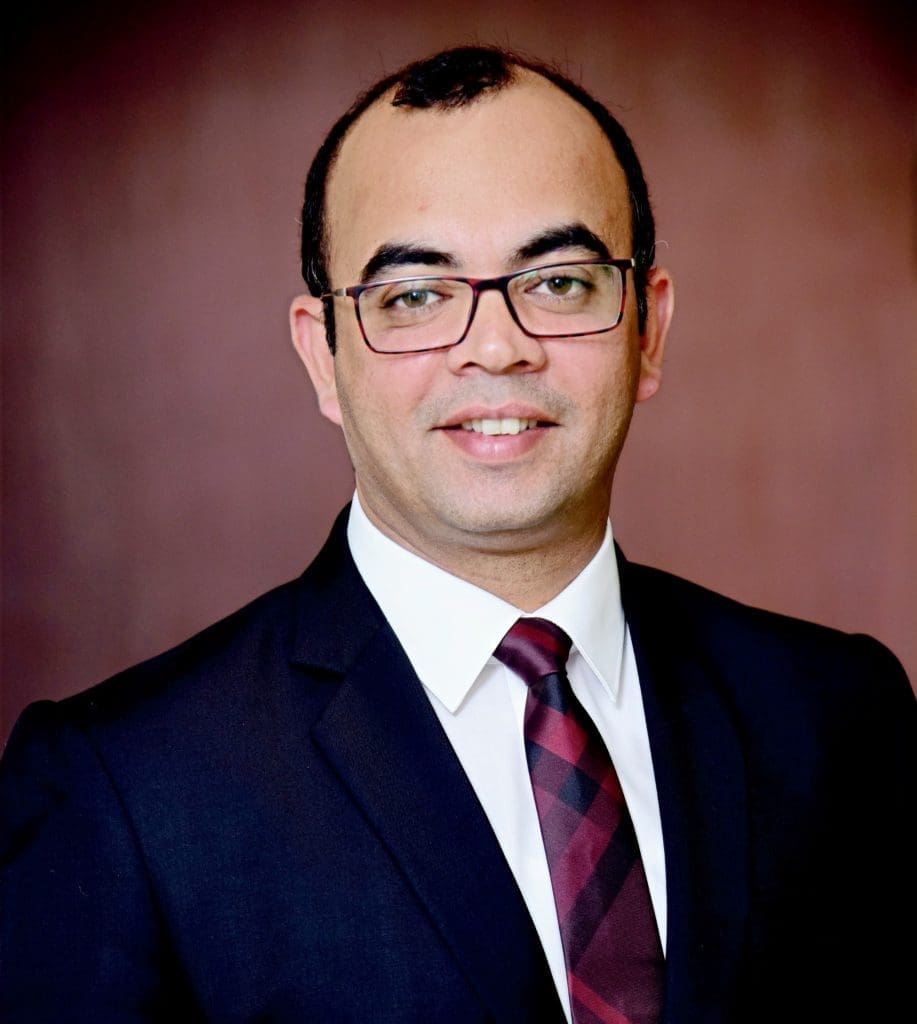 COVID-19 has fundamentally changed the way we live, making businesses adjust daily operations to suit the new normal. Being committed to the health, safety, and security of our guests, team members, and business partner, we collaborated with a team of experts to review our existing health and safety processes and developed a new safety protocol set.
This in-depth cleanliness and disinfection protocol was created in partnership with SGS and is designed to ensure safety and peace of mind from check-in to check-out. It is key that we strive to protect all who work, stay, and partner with us as we re-open our doors to a new era of travel. Radisson Hotels Safety Protocol will further strengthen Radisson Hotel Group's existing rigorous sanitation, cleanliness, and disinfection guidelines at hotels globally.
As part of the Group's ongoing commitment to the safe return of travel and to allow for a swift return to business, Radisson Hotel Group launched its new comprehensive testing program this year, as the first hotel group to roll out a rapid testing service for meeting and event attendees at properties across their EMEA portfolio.
In addition, hotels will be able to direct guests to an easily accessible and affordable PCR testing location. The comprehensive testing program for guests is groundbreaking in its coordinated approach across EMEA to reinstall confidence and peace of mind to travelers as the world returns to business by providing a safe environment and facilitating seamless testing.
Radisson Hotel Group, with the constant support of its partner, continues to play a key role in the development of the World Travel and Tourism (WTTC)'s "Safe Travels" and "Seamless Travel" health and safety protocols, a global framework and stamp for a safe return to business and to create consistency across the Travel and Tourism industry.
Radisson Hotel Group has been a responsible corporate and has always showcased a commitment towards the environment in every initiative undertaken. We recently partnered with Sunfuel and added one more amenity to our hotels – to provide captive EV Charging Stations across its hotels in India. The group is proactively creating a visible EV-Charging infrastructure that will catalyse behavior modification among non-EV- users to choose the electric cars in their next purchase.
All RHG partner hotels will be made EV-friendly at a chain level and not an individual hotel level. As RHG commits to e mobility, it reaffirms its commitment to our sustainability goals and helping the environment.
Another important collaboration has been the one with EazyDiner. The corporate tie-up has helped us in uplifting our national reach and leveraging guest outreach and building brand visibility. Food and beverage constitute a critical lever of our strategy and is central to our business recovery and brand-building efforts in these critical times. Similarly, our partnership with Massive Restaurants is a step ahead in strengthening our focus on F&B.
All these partnerships and more are the driving forces behind the recovery of our sector, and it gives me immense joy to be associated with the ones making a difference.
One for all, all for one – Rajeev Kohli, Joint Managing Director, Creative Travel
Unus pro omnibus, omnes pro uno is a Latin phrase that means One for all, all for one. It is the unofficial motto of Switzerland. A French version, Un pour tous, tous pour un, was made famous by Alexandre Dumas in the 1844 novel The Three Musketeers (and subsequently the hit movie).
I just love how the phrase plays out in the movie. Just gives one a sense of energy. And I think this is the spirit we in the tourism industry need to adopt and adapt to in the new year ahead.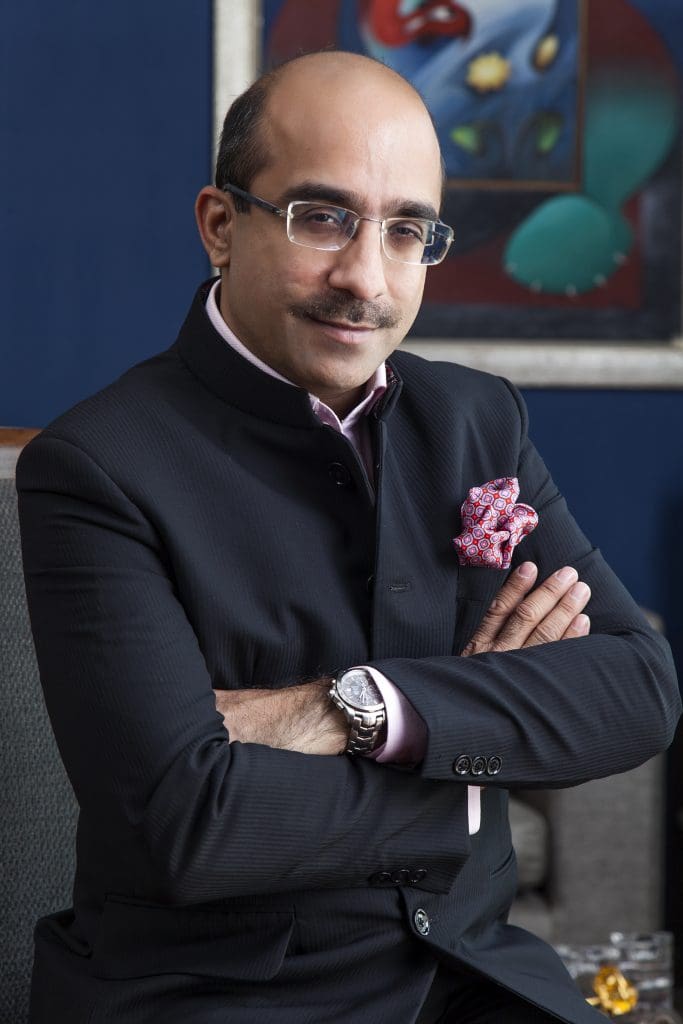 The past two years have blown wide open the fragility of not only our industry but of life itself. It has changed the human race irreversibly. It has shifted paradigms of how we live, work, and interact across cultures and races.
It brought out the dark in some people, but on the whole, it brought out the best in mankind. I remember making a video mid-last year where I talked about how India's second wave showed how neighbour supported neighbour. How strangers jumped into action to help those in distress. The pandemic showed what a compassionate, supportive, and loving country India is.
Those are the ideals we need to adopt in our industry. Working with each other, not against. Supporting each other's missions, rather than countering individual efforts. Adopting the common goal of making India's tourism industry stronger.
For my short career of 27+ years, I have only seen fragmentation, hostility, and indifference across our space. Of course, there are exceptions to the rule, but just a few. It is clear, if we do not all come together across all segments of stakeholders, we will never make that shift needed to help India revive tourism.
Look at where we are today – airlines are expressing high loads; hotels (on the most) are basking in their glory with domestic tourism, and on the flip side tour operators and travel agents are twiddling their thumbs in agony; guides and transporters are in despair. Is this equitable? Does this add to any viability of recovery?
Look, everyone needs to realise that eventually (and I project in the second quarter of 2022) we will see the world reopening to travel more effectively. We will see the spurt in domestic travel shift back to pre-covid patterns where Indians will rush overseas. For inbound, we may see the world look at India as a pariah. We will then see our industry scramble to play catch-up. Because time was lost in playing I, me & myself.
So why can't we start now? Why can't we start a dialogue on what actions can we take as a group and what we need to do as individuals? An interesting conversation happened on the hotel industry panel at the recent IATO Convention. A good start, even though a larger opportunity was lost to make things greater.
Hotels need to realise that tour operators & travel agents have always and will continue to offer significant growth potential, which they cannot access on their own. Airlines need to look at the industry for their ability to add incremental value to their sales. Guides need to come forward to help the industry reinvent India, not regurgitate what we have been selling for years.
Teamwork – a word we all learn when growing up. In school, in our organisations. Yet, it seems to be a hollow concept. Our industry seems to think teamwork applies only within our companies and not in the ecosystem we live in. You cannot follow a belief in half your life and ignore it in the rest. That is deeply troubling and inconsistent as a value.
India needs to move beyond the Taj Mahal, forts and palaces, or our backwaters. Innovation requires the collaboration of diverse minds and experiences. India needs one common message that each one of us carries. We need the confidence when selling that we have each other's backs. We need to all walk in the same direction.
Side by side. We need to hum the same song. Damm, even if it means dancing together in Times-Square, I don't care what we need to do, but for our survival and future, let's do something together as one. Let's get on the same bus, in the same direction, and drive faster towards recovery. Here's to a better year ahead for us all.
Velocity of change warrant that we embrace collaboration and partnership, over competition and conflict: Saurabh Rai, Executive Vice President at Preferred Hotels & Resorts
Most industries have witnessed tectonic shifts in the marketplace, consumer behavior, and tech-led disruptions. The scale and velocity of change warrant that we embrace collaboration and partnership, over competition and conflict.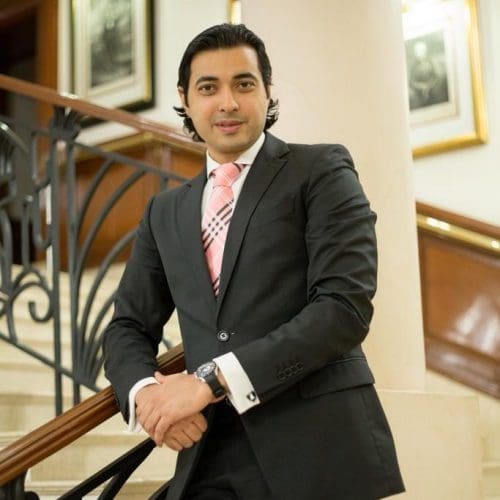 Sweeping changes in the Travel and Hospitality industry like the ones we've witnessed in the past 20 months call for a collective intellect of the industry to come together in defining the "go forward" strategy. It is no more about fighting individual-level battles, but all about winning the industry-level war.
For instance, hospitality has already been a slow adopter of technology. Now with the pandemic-led tech curve acceleration by at least five years, how the industry makes the most of high tech innovations in our business is something we need to collectively explore.
Another huge opportunity is in the domain of Sustainability. While making travel more sustainable has always been a desirable thought, very few have been able to truly script and deploy a comprehensive sustainability plan with demonstrated positive impact on the environment, community, and culture preservation.
I sincerely believe there is a greater need for leading minds to come together and accelerate leading advancements in sustainability. The new class and generation of travellers demand a deep commitment that delivers real impact.
We are thrilled with the launch of our latest mission-oriented sustainability-focused hospitality brand, Beyond Green. Leaning on decades of leadership in sustainability, our domain experts have crafted comprehensive selection criteria and sustainability standards, aimed at working with owners, brands, and operators with a sincere commitment to elevating them to a global leadership standard on this front.
This is a pursuit in perpetuity, where we have to constantly push the bar higher. We see the creation of a strong sustainability-focused community with all key stakeholders included as Beyond Green's core responsibility, where we can anchor thought leadership, best practice sharing, and introduce the latest and the best in making travel and hospitality more sustainable.
Since Beyond Green's launch in March 2021, we've already reached 30 hotels worldwide, each of them being a remarkable example of embracing true sustainability.
I believe that we can no longer operate in silos, now is the time for collaboration across the industry: Neliswa Nkani, Hub Head – MEISEA, South African Tourism
The pandemic bought along with it numerous lessons. The biggest thing I am taking away from the experience is the resilience that we as an industry have shown and the way we have come together to navigate these times.
In South Africa, we center our belief system around the principle, Umntu Ngumtu Ngabantu, which translates to 'I am who I am because of others'. This calls us to look out for the community, each other and work together to move ahead.

I believe that we can no longer operate in silos, now is the time for collaboration across the industry. This is the time for greater collaboration and partnerships across the value chain as distribution channels are changing and evolving.
I foresee 'airport to airport' services being highly sought by travellers looking to book trips. This will mean a deeper level of collaboration between travel specialists, aviation providers, local transport segments, hotels, product and experiences sellers. Personal engagement will be key to motivating and reassuring travellers.

As we continue on this journey of travel recovery, it is important for us to adopt a unified approach that will help optimize efforts and resources.
Working together creates fertile ground for solutions that can help address our individual shortcomings: Arun Pandeya, Country Head and General Manager, India for Air Canada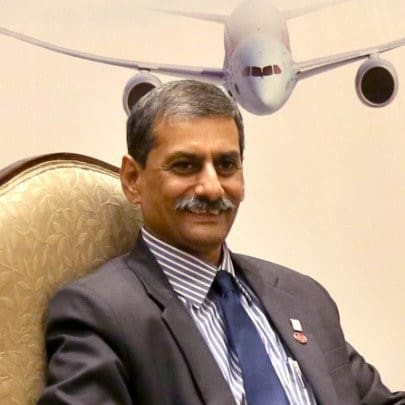 Staying ahead in business is more often than not achieved by staying one step ahead of everyone else — to anticipate trends and respond immediately to customer needs before anyone else does. However, given the current circumstances working together creates fertile ground for solutions that can help address and overcome our individual shortcomings.
We should look at embracing other organisations strengths, taking advantage of joint experience and knowledge, and working through challenges beyond an internal team. None of us can do this work alone. We must now look at a future built on a platform of collaboration and cooperation instead of competition. It's time to think creatively about what that looks like.
Even before the Covid impact hit the tourism industry — like all industries — shared ideas and inspiration through association relationships, at conferences, and in workshops. In the past, many of these gatherings have offered inspiration and ideas that individual businesses took back to their offices.
Traditionally the tourism industry has existed separate from and alongside destinations' wider development and community goals. Destinations and tour operators should seek out and promote social enterprises and community organizations addressing socio-cultural and environmental challenges.
Some of the most effective collaborations have little to do with the tourism industry directly. It's also what makes them memorable and interesting. It is in this space that tourism professionals can begin to tap into the expertise and learnings that we aren't even thinking about but that others have already discovered.
By collaborating with partners beyond the tourism industry, we can take advantage of expanded expertise, bigger markets, and larger budgets.
And lastly, we need to work towards how the traditional travel fraternity can in some way work with the online travel platforms. A strong collaboration between the travel and tech sectors should be fostered and to enable this we need local tourism authorities, airlines, hotels, and other travel segments to come together to mediate the gaps. Collaboration and cooperation in pandemic times have become the important aspects of synergy and alliance.
With limitations on flights for example the synergy of the Trans- Atlantic Joint Venture has helped passengers to reach their destinations within Government regulatory compliances. And this synergy has been important.
IHCL, CII and EHL collaborate
Indian Hotels Company (IHCL), Confederation of Indian Industry (CII), and EHL Education Group, Switzerland have collaborated to offer a Professional Diploma Program to hospitality industry students at CII's Vocational Education and Training by EHL (VET by EHL) Learning Centres across India. The 18-month program offering Swiss quality education will include six months of academics at CII accredited institutes and 12 months of hands-on field experience at select IHCL hotels.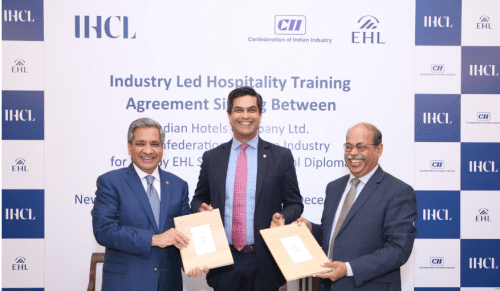 Speaking about this partnership, Gaurav Pokhariyal, Senior Vice President & Global Head – Human Resources, IHCL, said, "As an industry leader, IHCL is committed to developing a strong pipeline that is future-ready. We are proud to partner with CII for this initiative, which will help bridge the skill gap in the growing travel and tourism sector. This is a vital step towards increasing the talent pool of hospitality professionals in the industry."
The students undertaking the VET by EHL program will go through multiple skill-based certification levels, including internship and apprenticeship at select IHCL hotels. The program will focus on key areas such as culinary, F&B service, and accommodations. Post successful completion of the program, students will be awarded the VET by EHL Professional Diploma.
In line with its vision to develop and nurture talent, IHCL has undertaken several initiatives. Recently, IHCL announced 100 percent placement for the graduating class of 2020 at the Institute of Hotel Management, Aurangabad (IHM-A). The company has also partnered with Les Roches Global Hospitality Education, Switzerland, and ESSEC Business School in France to offer scholarship programs to deserving individuals.
KTO collaborates with ETOA : Sandeep Dutta, Marketing Manager, Korea Tourism Organization (New Delhi Office)
In 2021, KTO collaborated with the Educational Tour Operators Association (ETOA) of India to increase awareness about 'Study Trip to South Korea' for school and university students.
The Real-time LIVE Virtual Tours of attractions in South Korea for school students took place during Sep ~ Dec 2021 with 9 Live Tours.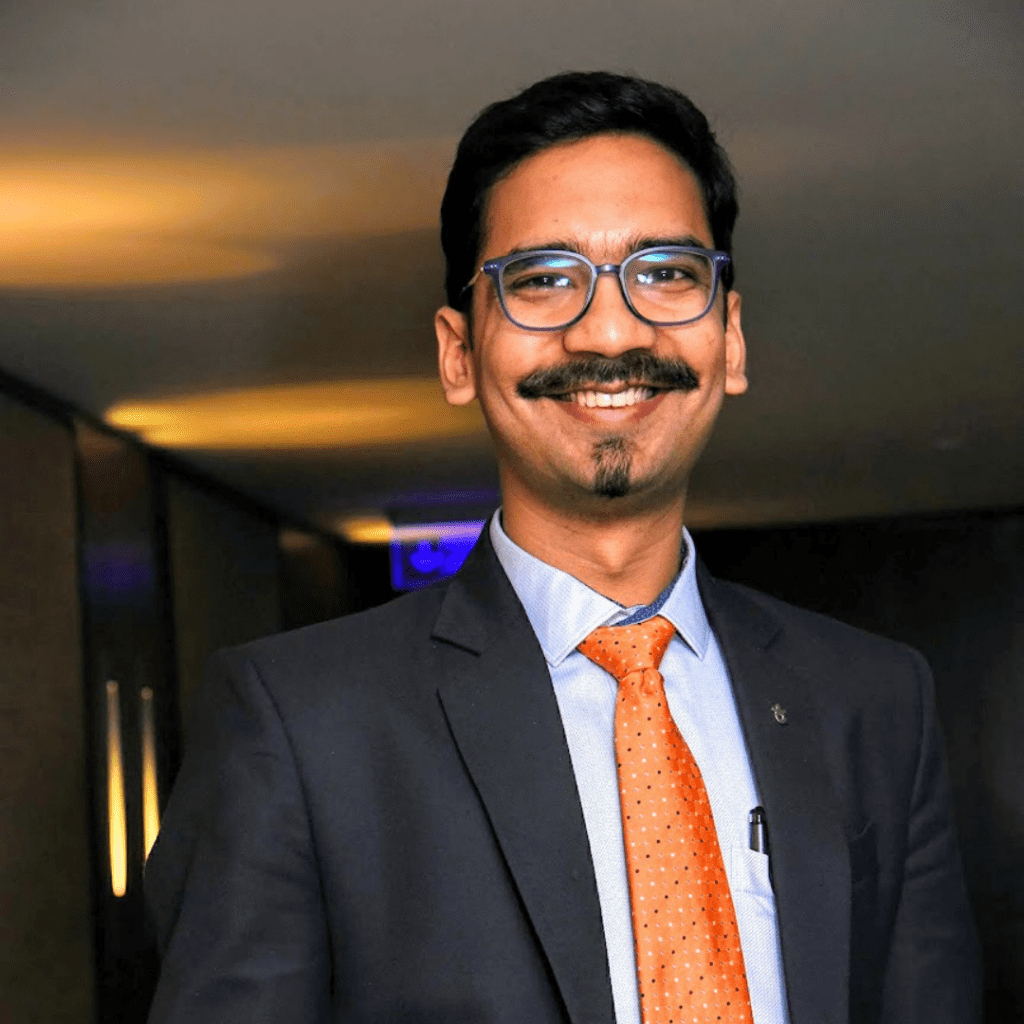 The number of students participating were 1140 students. The type of tours included: LIVE tour of Gyeongbokgung Palace, Seoul; LIVE tour of Hyundai Motor Studio, Goyang; and LIVE tour of Korean Folk Village, Gyeonggi.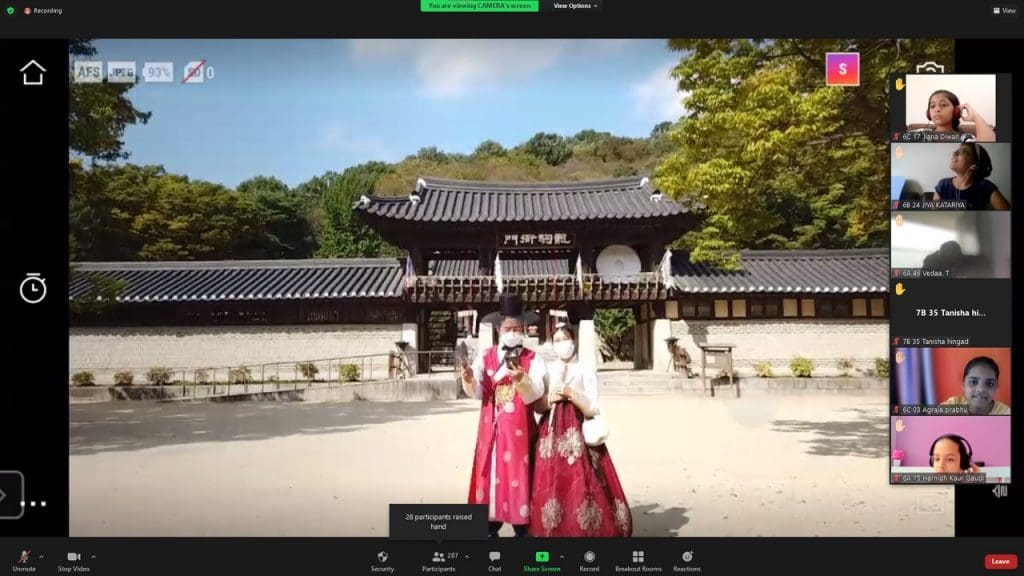 We were delighted that as a result of this activity Indian school students got a chance to see an attraction in South Korea in real-time and interact with Korean guides to gain destination knowledge about the country.
The power of a common cause has channelised the energies of the WICCI women: Kanika Hasrat, President, WICCI Hospitality and Tourism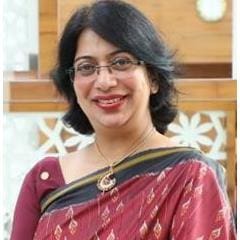 As 2021 comes to a close I look back to it as a year of collaborations, building connects, and supporting the hospitality industry through its most devastating period.
The Indian hospitality industry has a female workforce of only 20%, with less than 3% in leadership positions. As per the KPMG Women In Leadership Report 2019, 67% of women felt that they need more support building confidence to feel like they can be leaders and are motivated and inspired by other women in leadership.
This statistic encouraged WICCI Hospitality and tourism to build an online community that mentors and shares stories while coaching women from all walks of life to pursue a career and grow within the hospitality industry. The council hopes to create a culture in hospitality that empowers women to achieve greater heights.
The national advisory council was formed by inviting woman leaders from Hospitality majors across India with a shared vision of growing the number of women in hospitality.
With the addition of our state councils, we soon grew to be a force of 500 plus women with a focus on – Mentoring and coaching women to develop skills that help them grow in the hospitality industry; Building a knowledge-sharing platform that enables skill and leadership development by partnering with industry, government, NGOs, and associations; Sponsorship for women to take on larger roles, and publish white papers or recommendations that can help organisations retain and grow women in hospitality.
These focus points aligned the council to collaborate not only among themselves but partner with industry peers, NGOs, government, education institutes, and other associations and the council collaborated with Education institutes like ISH for as soon to be released a white paper on Gender Parity; IHM Aurangabad for skilling workshops that continued over three months; A partnership Shibulal foundation call SAATHIYA to provide hospitality skilling and training that helped seven young girls find jobs in premium hotels and change their lives forever.
Our Council members in all states have been involved in talk shows, have conducted sessions in colleges to encourage young girls to join hospitality, and have also conducted online shows discussing the impact of the pandemic on working women in the hospitality sector of India with the support of the Vedanta Institute.
Collaboration with government agencies helped us connect with Meenakshi Sharma, DG Tourism, and requested her to get POSH included in the curriculum of institutes through online certification. Meenakshi Sharma graciously agreed, and it is now a compulsory online certification for all hospitality and tourism institutes.
This collaborative approach soon had hospitality majors sharing their open positions through WICCI Hospitality Social pages and we, in turn, helped spread the word and share CVs of candidates from our databases. Our approach at the WICCI Hospitality and Tourism council has been to reach out for support for our many initiatives and we have had the support of all leaders in the industry to suggest council members, General Managers have willing stepped forward to help us train and hire our trainees under the SAATHIYA initiative,
The power of a common cause, built on the principle of giving back to the hospitality industry has channelised the energies of the WICCI women and we stand committed to doing more in the coming year.
PVR partners with Government agencies (NDMC and SDMC) in Delhi: Asha Pathania, AVP Housekeeping at PVR Limited (National & International Projects & Operations)
PVR has partnered with Government agencies (NDMC and SDMC) in Delhi and currently managing twenty "Pink Toilets" and is in the process of managing more constructed by them. They have both Toilet and Bathing facilities and entry and usage are free. They are also equipped with Sanitary pad vending machines and Diaper changing stations, Baby feeding cubicles too.
It is a PVR Nest initiative (a CSR arm of PVR) and I am fully involved in the Operations, Standards, and Processes of it with my team. We have developed pictorial SOPs in Hindi to train the staff deployed there. We collect women's footfalls and feedback daily and are getting an amazing response (It's Clean even if it is Free!!!).
We have initiated a Buddy system of training these ladies through our PVR cinema team and imparting necessary Training to them for their Cleanliness and hygiene starting with an emphasis on their safety and precaution against germs and bacteria.
What motivated us to step out of the multiplex space and engage with non-paying public customers is the fact that women and young children who are living in Delhi would easily testify that the number of Public Toilets in the city is grossly inadequate. To address this issue, we took this opportunity to participate in this critical social milieu along with the expertise and experience of PVR Housekeeping Standards, Hygiene, Sanitation, and Safety which have been the key focus while running these PINK TOILETS.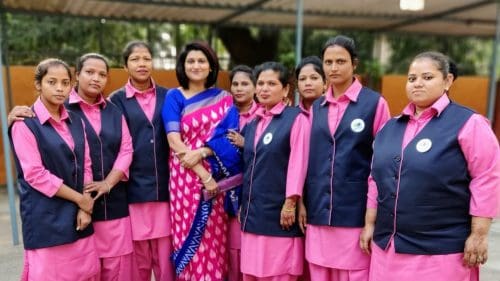 PVR Nest (the CSR program of PVR Ltd.) who has partnered with SDMC (South Delhi Municipal Corporation) and NDMC (North Delhi Municipal Corporation) with few NGOs to maintain these toilets has a bigger goal of the partnership, collaboration, and best practices in the multi-stakeholder program. It is our way of giving back to society and in the process changing the mindset of the general public, especially Women & Children towards public toilets and giving them an opportunity to use a public facility without any fear or adverse experience.
There are currently 20 PINK TOILETS Locations with over 100 stalls that are currently been maintained under this program and other PINK TOILETS are also in the pipeline to be finalized before the end of this Financial year. With 1,50,000+ Users (children, adolescent girls, and women) and 10 Pink Toilets coming over in the city, we at the PINK TOILETS are following the mantra #RightToHygiene for everyone.
The staff has been provided with correct cleaning gear and chemicals to manage their work effectively and efficiently.
Women belonging to the EWS (Economically Weaker Section) living close to these locations have been hired and trained by the PVR Team along with the agency hired by PVR Nest. We see a lot of footfalls from the JJ colonies near to these locations along with high profile Delhi Students, Female Sales Executives, Women shoppers visiting nearby markets, etc. all using these facilities and pleasantly surprised to see the upkeep and standards of these facilities. These are some collaboration benefits.
My mantras of what real collaboration entails from co-option and co-creation to co-exist in a coopetitive future world: Dr. Satish Jayaram, Ideator, Innovator, Incubator
It is important to see collaboration not as the opposite of competition, but as a more sustainable, vibrant, and intrinsic avatar of open market co-existence. These could be two sides of the same coin, depending on which side you decide to flip up first! There are many scholastic pieces that call this state co-opetition, which actually means cooperative competition.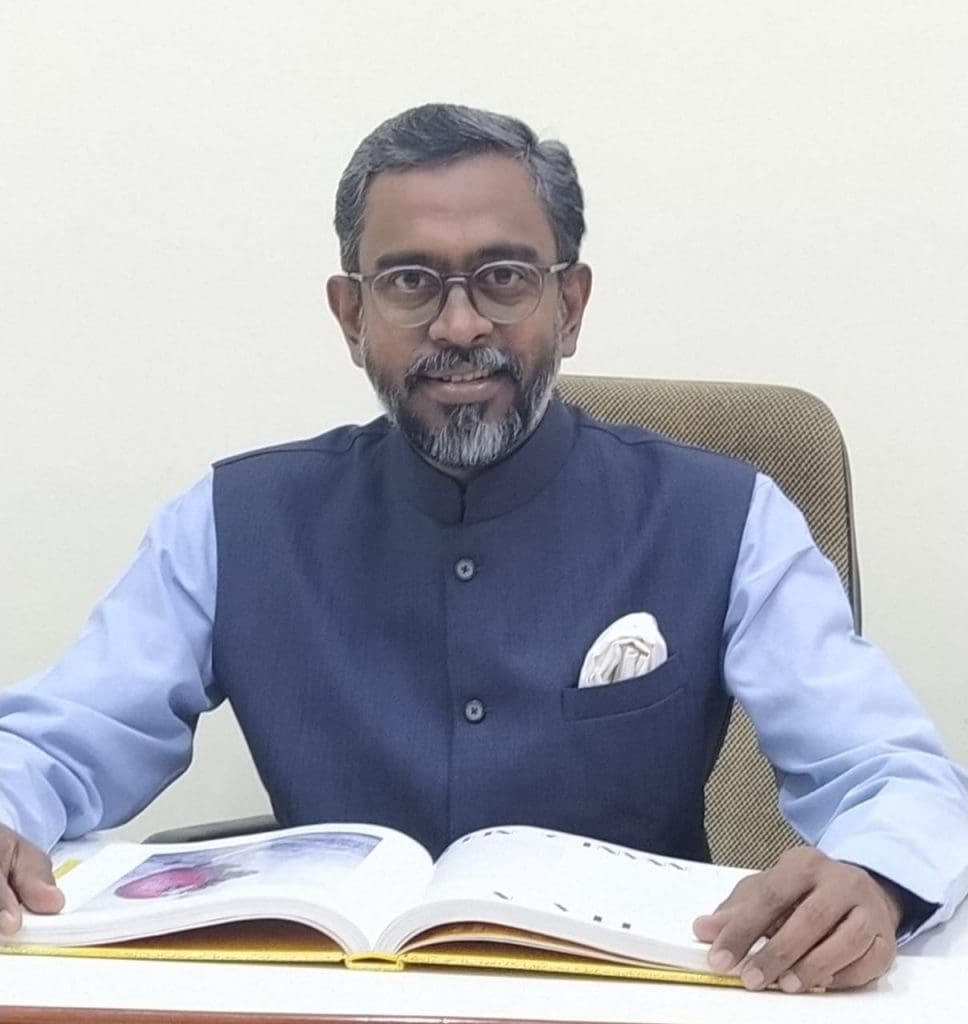 And cooption and co-creation are concepts that have remained close to my heart as future solutions, particularly for economic and commercial success.
Here are my mantras of what real collaboration entails from co-option and co-creation to co-exist in a coopetitive future world.
In the 1990s Raymond Noorda, one of the founders of Novell, who rode the waves of the dot.com economy, highly recommended the creative and disruptive elements of competing co-operatively, so that the vibrant, unique, and innovative perspectives still co-exist together. This is crucial to capture the individualistic, personal, and valuable diversity, arising from the uniqueness of multiple customer expectations.
Synergy and shared resources are likely to bring in complacency, which will get individuals to migrate towards a 'one size fit all' perspective, which is likely to create a sense of consolidation. This may have worked in a simpler, static world but not in a disrupted post-pandemic world. That being said, the sharing of valuable insights to escalate the speed of solution building, is definitely a way forward together.
The elements of joint research, knowledge sharing, failing fast together are very valuable – so that crucial time, money, and resources are not lost in re-inventing the wheel. Once someone has already discovered that we may be creating square wheels for a round world, we need to quickly work together to achieve multiple solutions from various vantage points, so that they can be aggregated together at a later stage.
Collaboration has definite short-term advantages, particularly when there could be a joint development effort as resources are running thin, but micro-markets will continue to need disruptive and fragmented solutions that constantly evolve with changing needs. Therefore it may be counter-productive to see collaboration as a synergistic way, to jointly resolve multiple problems/issues needing several solutions.
Co-option is definitely the first step, bringing stakeholders together to create conjoint solutions. Then comes co-creation in smaller groups for easily targetable issues/problems, it is the next move – so that we respect the diversity of variable opportunity, massification is not a real solution. Remaining agile and responsive is crucial if we need to turn things around faster, the key ingredient being speed, could be lost.
Finally, collaboration as a philosophy has its merits, as we move towards a sustainable world respecting its limited resources. Coopetition on the other hand will keep the wheels of the growing economies moving as we work together and not against each other.
The real outcome of multiple pockets of micro co-option and micro co-creation will provide for a devolved approach to targeting and solving problems in our Universe disparately. It is quite similar to the unity in diversity in our Indian culture, where the sheer chaos of the world's largest democracy is a shining example. Multiple governance approaches are required for various results.
When these diverse solutions get aggregated together, they will create a vibrant world of new opportunities. The future waves of collaboration exist in coopetition, co-option, and co-creation in that evolving order.
I have practiced each one of the above. We leveraged the collective strength of multiple nations to co-develop and co-research solutions for our unique market needs. I would suffice it to say that the real solutions lie outside, not within the problem domain!
Read More: News