Japan is a great island destination to visit for travellers – from historical legacy and futuristic cities to breathtaking natural beauty and unique culture, Japan is one of the top tourist destinations in the world.
In the season of Spring every year, Japan's landscape is transformed into a magical wonderland, with the renowned Cherry Blossom season. People flock to experience its delicate beauty in vibrant pinks and lavenders that create an unforgettable backdrop for sightseers everywhere.
A stunning landscape of Cherry Blossom
With the Cherry Blossom season in Japan capturing global imagination, we begin our guide to Japan with the stunning beauty of nature around which entire tours are created right across the country.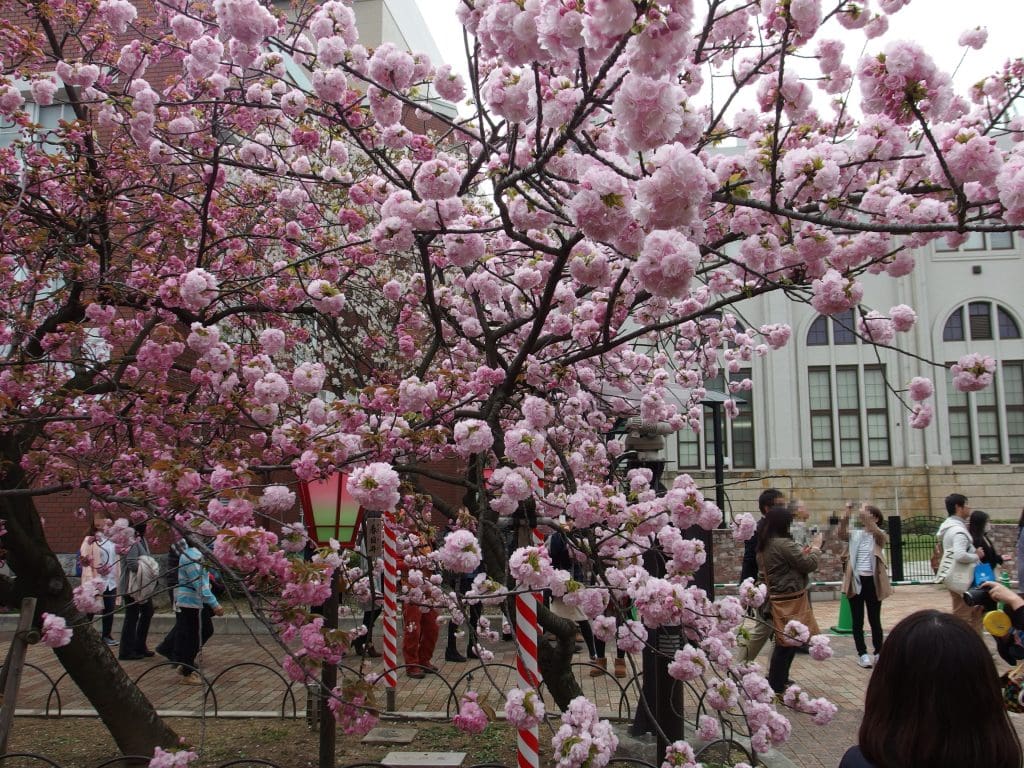 Japan's iconic cherry blossoms burst into bloom, with the season beginning in March and reaching full bloom in April and in some areas all the way till early May. Enthusiasts look forward to resuming their beloved Hanami festival – which usually encompasses riversides, parks, roadsides, mountainsides gardens temples shrines business districts and more.
Some famous Cherry Blossom tours are centred around visits to Tokyo's Chidorigafuchi Park in Chiyoda City which is renowned for its hundreds of spectacular cherry trees along the moats of the former Edo Castle.
Another popular spot is Yokohama City's Mitsuike Park which stands out with its three ponds and 1,000 carefully cultivated blooms. Cherry Blossom viewing is also famous around Mount Yoshinoyama in Yoshino which features around 30,000 ancient cherries that blossom all at once every year while Kyoto's beloved Philosopher's Path (or Walk) provides visitors with 2 km filled with lush greenery alongside Lake Biwa Canal.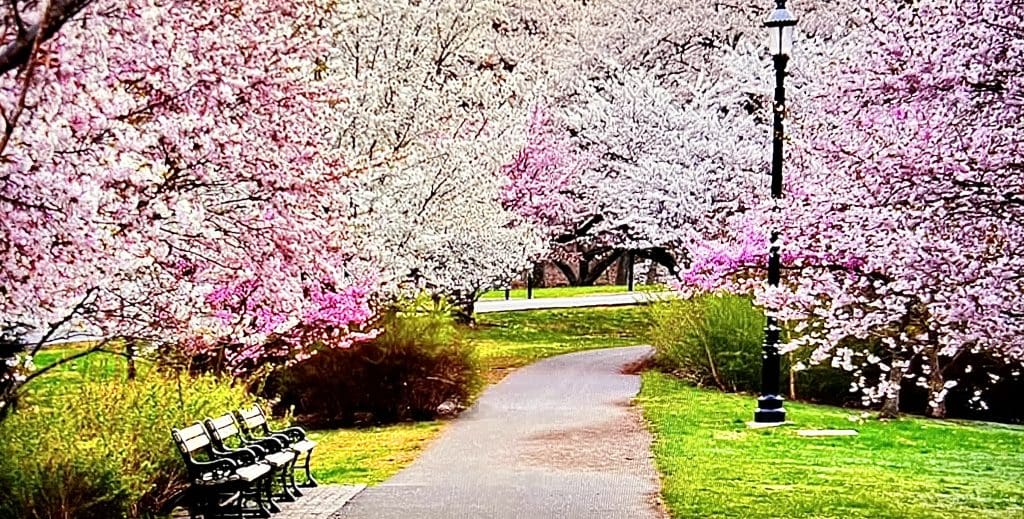 Tourists flock to the renowned Lake Kawaguchiko, with its stunning backdrop of Mt. Fuji and vivid cherry blossom display in full bloom during springtime. Also popular is Nijukken Road in Hidaka – an awe-inspiring sight featuring a picturesque 3,000 cherry tree-lined route framed by the majestic Hidaka mountain range ahead.
Where the modern and historical co-exist
For those seeking an adventure while on their trip, Japan has plenty of activities to keep them entertained. From surfing off the coast of Okinawa to skiing down the slopes of Hokkaido; from exploring ancient temples to visiting modern art galleries – Japan is a storehouse of exciting activities. For those who prefer a more leisurely pace, there are plenty of opportunities for sightseeing, nature walks, and relaxation.
For those interested in modern Japan, there are vibrant cosmopolitan cities such as Tokyo and Osaka, buzzing nightlife hotspots, buzzing shopping streets and districts, theme parks, and amazing culinary experiences. For nature lovers, there are the breathtaking mountain ranges of Hokkaido and Honshu; national parks filled with wildlife; stunning coastal beaches; hot springs; and snow-covered ski slopes.
Unique culture
No visit to Japan would be complete without experiencing the unique culture of the country. The many festivals, ceremonies, traditional performing arts, and seasonal events are a must for any traveller wanting to gain insight into the culture. And with its world-class hospitality, you can be sure that your stay is as comfortable and enjoyable as possible.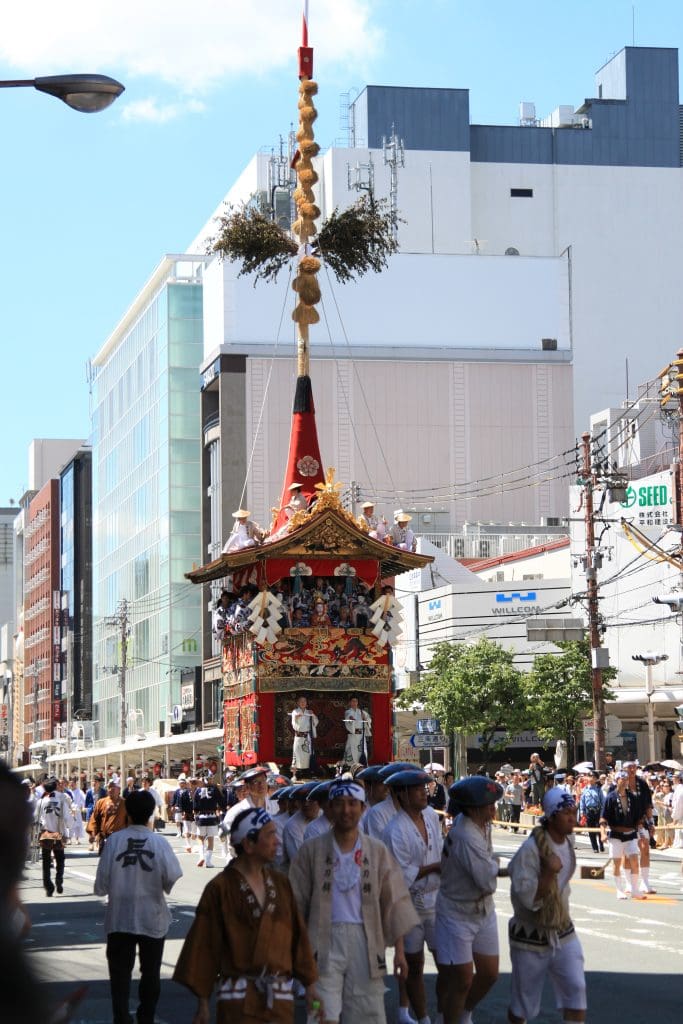 Gion Matsuri is perhaps Japan's best-known festival. Celebrated in Kyoto, it is a month-long event that takes place in July each year. It features numerous traditional events and activities including processions of floats (yamaboko) accompanied by music, a night parade of illuminations, as well as booths selling a variety of food and souvenirs.
The main event of the festival is the Shinko-sai procession on July 17th, in which several decorative floats travel around the city to bring luck for the following year. On each float, musicians play beautiful traditional music, sumo wrestlers perform rites of strength and honor, and shrine maidens dance gracefully. In addition to these festivities, Gion Matsuri also features an array of traditional Japanese activities such as archery, ikebana (flower arranging), and calligraphy.
Gion Matsuri is not just a celebration of Kyoto city's cultural heritage; it also serves as a reminder of how much Japan has changed over time. By attending the festivities, visitors can gain insight into how ancient customs and practices have been passed down through generations and how they still remain integral parts of modern-day life. In addition, Gion Matsuri provides a unique opportunity for visitors to experience the charm of Kyoto's streets and temples, as well as its vibrant nightlife.
The festival is held annually during the month of July and is one of the most important festivals in Japan. Despite its long history, it continues to evolve and adapt to modern times as more people are drawn to the colorful sights and sounds of Gion Matsuri each year.
Temples and shrines
For those seeking a window to Japan's past, there are cultural sites such as Shinto shrines and Buddhist temples, traditional festivals, and historic monuments like the Great Buddha of Kamakura.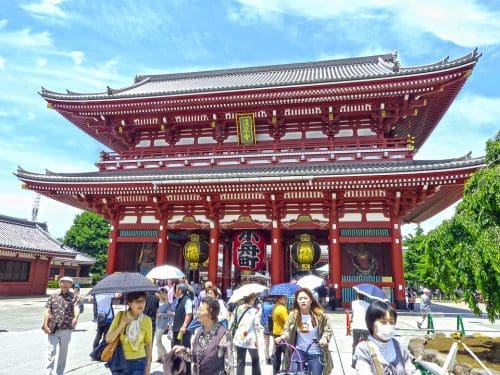 A few famous Shinto shrines and Buddhist temples that visitors must visit include Meiji Shrine, Sensoji Temple, and Todaiji Temple. The Meiji Shrine is a Shinto shrine dedicated to Emperor Meiji and his consort Empress Shoken. It's located in Tokyo near Harajuku Station and is one of the country's most popular shrines visited by millions each year.
Sensoji Temple is a Buddhist temple located in Tokyo's Asakusa district. It's the oldest and most popular temple in the city, with visitors enjoying its traditional atmosphere and colorful decorations. Last but not least, Todaiji Temple is a Buddhist temple located in Nara. It houses one of Japan's largest bronze statues of Buddha, as well as a grand hall and pagoda. It's also one of the most popular destinations in the country and is visited by millions each year.
No matter where you go, you'll find a mix of cultural sites to explore, from traditional Shinto shrines to magnificent Buddhist temples. These sacred places are rich in history and mystery, providing visitors with the opportunity to explore a unique culture that's been passed down through generations.
Immersive experiences
From taking a hike to the top of Mt Fuji, joining a tea ceremony, or participating in one of the many traditional matsuri (festivals), there are plenty of opportunities to get an immersive experience in Japanese culture.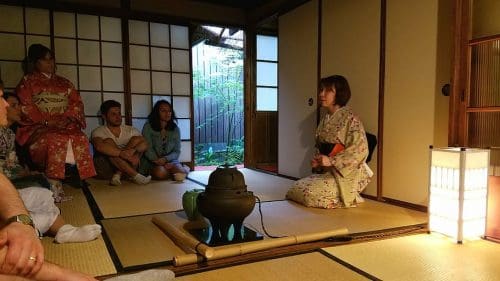 Tea ceremony is a great experience for any visitor and a popular activity for tourists visiting the country. The traditional Japanese tea ceremony (chanoyu) is an important part of Japanese culture, having been practiced since the 9th century. A traditional tea ceremony takes place in a special room called a cha-shitsu, serving as a meditation for both the host and guests. The ceremonial preparation and presentation of green tea, or matcha, is a calming and meditative experience.
Enjoy immersive experiences like a visit to a sake farm or visiting Inami a wood carving destination or learning to practice Zen philosophy and meditation in the ancient temple of Koyasan. Have an amazing time discovering the delicious flavors of Japanese cuisine and exploring the local culture. Don't forget to take a stroll through old Tokyo, visit Shibuya Crossing or marvel at the traditional shrines of Kyoto.
A visit to a sake farm is a unique experience you won't forget. From the moment you enter, you are steeped in tradition as the locals show you how sake is made using centuries-old methods. Learn about each step of the process and the intricate details that go into creating this flavorful Japanese beverage. Once your tour is finished, sample different varieties of sake so you can take a piece of Japan's culture home with you.
Inami is a small village known for its wood carving tradition. Visit the workshops where master carvers craft intricate works of art from local trees and make your own unique souvenir to take home. Learn about the tools they use, their techniques, and how to appreciate each stunning piece of art.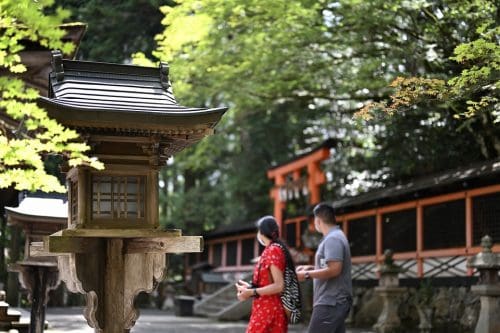 For a more spiritual journey, explore the ancient temple of Koyasan and practice Zen philosophy and meditation. Spend the day at this sacred site, take part in traditional ceremonies, and learn how to cultivate inner peace that will last far longer than just your trip.
Culinary delights
Moreover, with its world-class hospitality and unique cuisine – from sushi to tempura – there are enough culinary delights in Japan to keep you coming back again and again.
Some of the delicious dishes that give us a taste of the best of traditional and modern Japanese cuisine styles include sushi, sashimi, ramen, tempura, and teriyaki. Sushi is a very popular dish and it consists of bite-sized pieces of raw fish or seafood that are served on vinegared rice.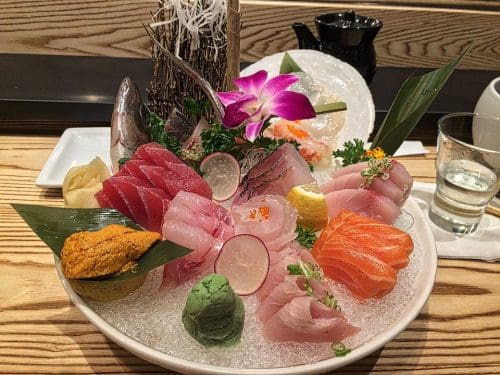 Sashimi is also a type of sushi but with only the raw fish or seafood being served on top of the vinegared rice. Ramen is a type of Japanese noodle soup dish that usually has a broth made from pork, chicken, fish, or vegetables and noodles. Tempura is a popular deep-fried snack that consists of seafood and vegetables coated in flour and egg batter before being fried.
Teriyaki is another classic Japanese dish where meat is marinated in a sweet and savory sauce before being grilled. All of these dishes have become popular around the world and are available in many different types of restaurants.
What are the famous local handicrafts to buy in Japan?
Japan is well known for its unique and creative handicrafts, including pottery, fabrics, paper products, and wood carvings. There are many popular local handicrafts to buy that make beautiful souvenirs or gifts.
One of the most popular items to purchase is kokeshi dolls which originate from the Tohoku region of northern Japan. These dolls are typically made of wood and feature a simple design with brightly colored decorations.
Another popular item to buy is lacquerware, which is crafted by painting multiple layers of lacquer onto wooden or metal objects such as dishes, boxes, trays, and jewelry. This type of craftwork is often decorated with intricate gold and silver designs.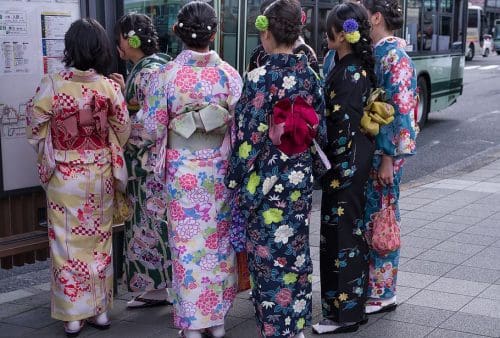 Fabrics are also popular souvenirs to buy, such as traditional kimono fabrics or modern-style quilted blankets. Embroidery is another type of fabric art that originated in Japan and features intricate stitching on cloth that creates beautiful images.
Finally, paper products are an important part of Japanese culture and make a great buy. Origami is a most popular paper craft, which involves folding paper into various shapes or figures. Additionally, washi paper is another type of paper product that is often used to create cards or stationary due to its unique texture and delicate designs.
Overall, Japan is full of unique and creative handicrafts that make great souvenirs or gifts. From kokeshi dolls to origami paper and everything in between, you can find a variety of beautiful crafts that represent Japanese culture.
The great outdoors – Water sports, hiking, farm tours, and ecology trips
Water sports are a great way to experience the beauty of the country's natural environment. Popular activities include surfing, kayaking and windsurfing, which can be experienced around the islands off Japan's coast. For those wanting an adrenaline rush, white-water rafting is also popular in certain regions like Osaka and Yamagata.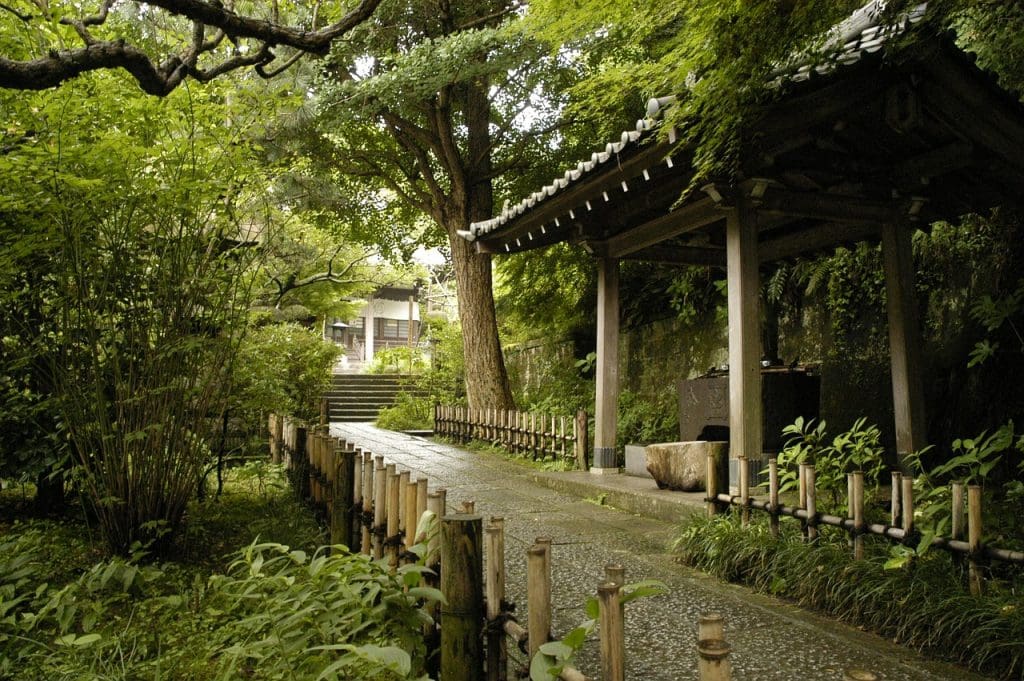 Hiking is a popular activity as Japan's terrain is varied and offers many stunning vistas to explore.
Popular hikes include Mt. Fuji, the tallest mountain in Japan, as well as trails along rivers, coastlines, and lakes.
The country also has many national parks with forests, shrines and waterfalls that are ideal for hikers of all skill levels.
Farm tours provide visitors the opportunity to learn about the traditional farming techniques used by many locals and pick fresh produce or flowers. These tours are especially popular on prefectures like Kagoshima, which is known for its sweet potato, onion and corn farms.
Finally, ecology trips can be a great way to experience the country's diverse wildlife and habitats. Many regions offer guided tours that explore lakes, rivers and forests populated with species like Japanese macaques and black bears. These trips also provide educational opportunities to learn about conservation initiatives, helping visitors understand the importance of protecting nature.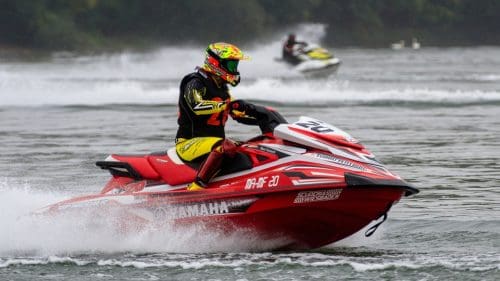 Visitors looking to experience all that Japan has to offer should consider trying out some of these activities. From water sports to farm tours, visitors are sure to find something that will make their stay unforgettable.
With the country's unique natural beauty and culture, Japan is a great destination for outdoor enthusiasts and nature lovers alike.
Read More: Latest