Who doesn't know the city of Oxford? Apart from its world-famous University and learning in a wide range of disciplines, there is so much to do and see in the city of Oxford.
Nestled between London to its southeast and the Cotswolds to its northwest, the city of Oxford and its green surrounds has an abundance of attractions to suit all budgets.
With summer upon us and staycations a popular option, Experience Oxfordshire is highlighting a variety of affordable bookable experiences.
Discover just what a punch this city packs – from award-winning museums to arresting rooftop views from Westgate Oxford to parks and meadowland a short amble from its bustling centre – all free to access!
Take a look at 7 great experiences in Oxford in the UK and start planning your unforgettable break to one of England's emerald gems this summer and beyond.
Oxford Official Walking Tours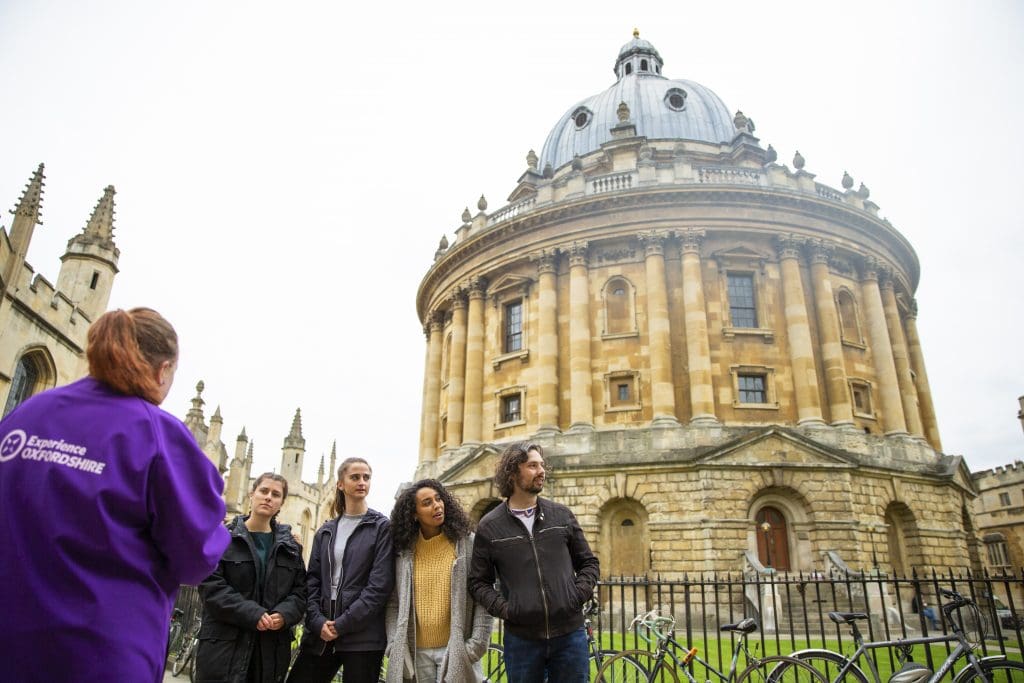 Summer in the city and what better way to get to know Oxford than through the eyes of a professional resident with the award-winning Oxford Official Walking Tours. See the university's most famous buildings, including the Radcliffe Camera, as you stroll through the city's ancient maze of streets and alleyways; explore the locations of the city's famous authors – Lewis, Tolkien and Pullman; or get spooked on an Oxford Ghost Tour.
There are six public tours to choose from plus group and private tours.
Oxford Official Walking Tours from £18pp for 2 hours.
Oxford River Cruises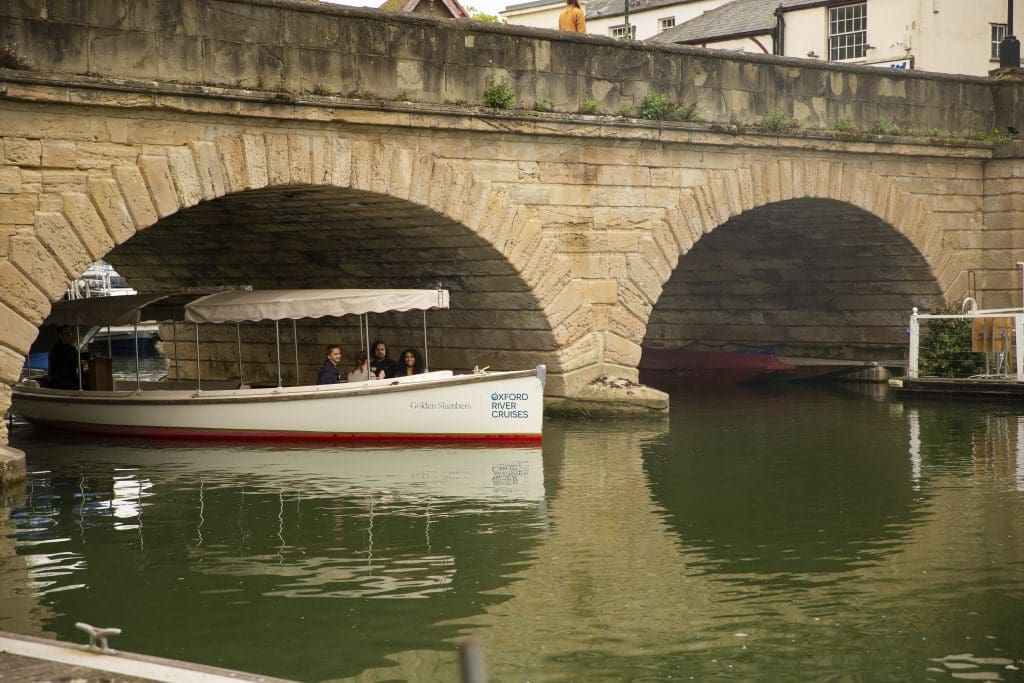 Relax and take in the stunning scenery on the River Thames in and around Oxford as you travel down the University regatta course past famous landmarks including Christ Church College and Meadows. One of the most memorable things to do during your visit, Oxford River Cruises offers a range of luxury boat trips and sightseeing tours including a unique picnic cruise and evening cocktail cruise in the heart of the city.
Sightseeing cruises from £16pp for 50 minutes.
City Sightseeing Oxford
Hop on board as many times as you like to discover Oxford from an open-topped tour bus at any one of 20 stops. Learn about the city's fascinating history from your live guide and/or audio commentary in 14 languages.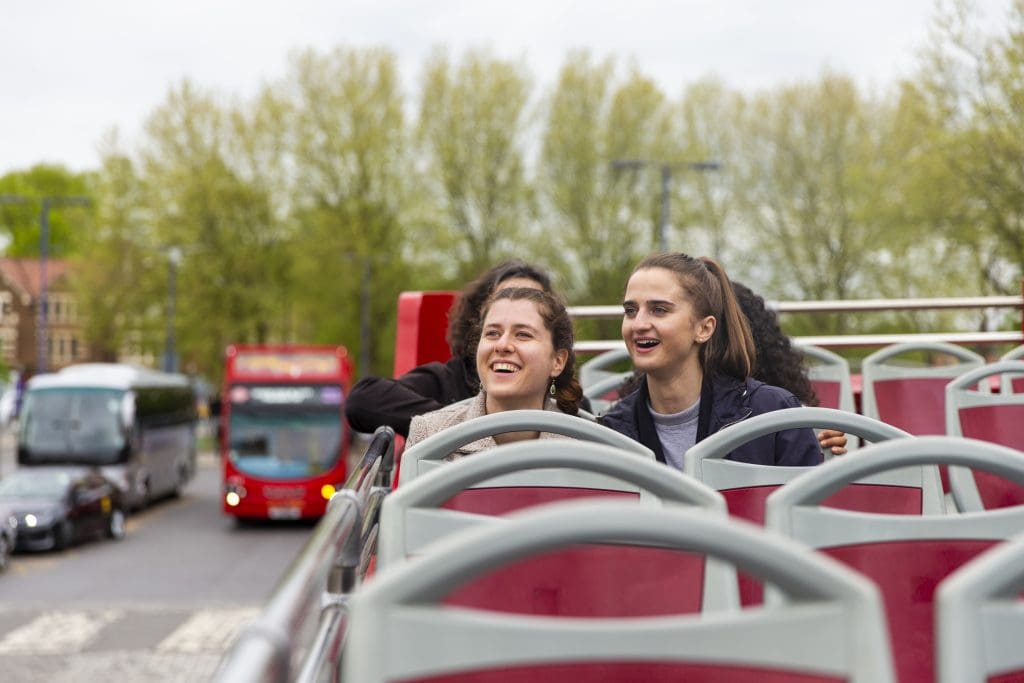 Departing every 10 to 20 minutes the tour takes in Oxford's many colleges and attractions as well as some of the city's lesser-known spots.
A ticket for the Bronze Tour costs from £14.50pp.
New Theatre Oxford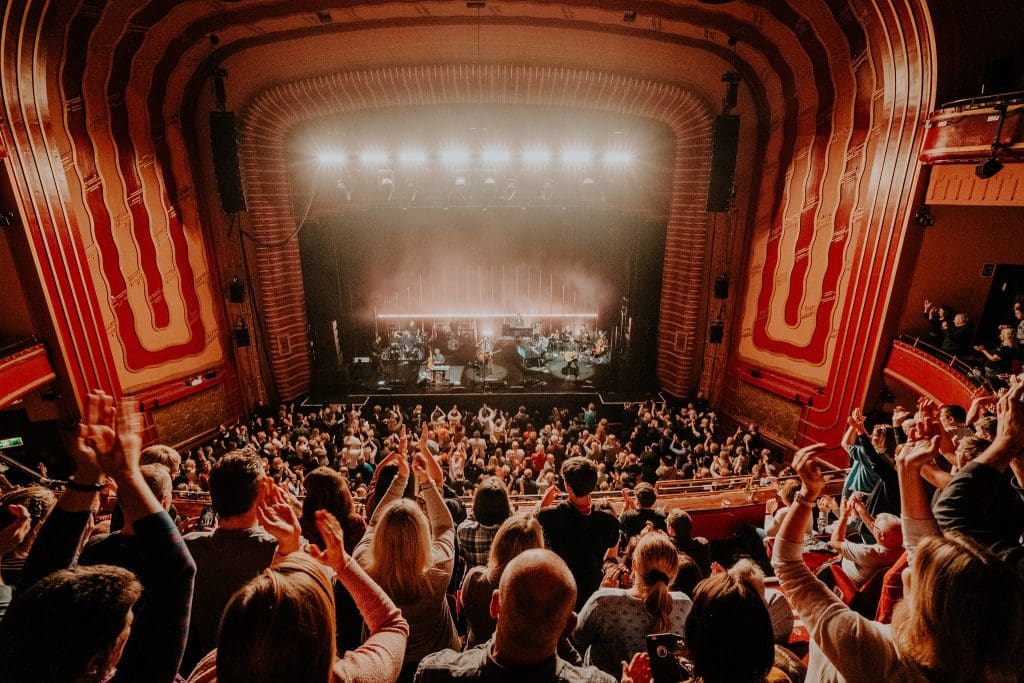 Home to some of the biggest names in entertainment, New Theatre Oxford has been located in the heart of Oxford for 186 years. It has an exciting programme of events this summer, from comedy with Joe Lycett to stage shows such as Chicago.
Tickets from £13pp.
St Margaret's Hotel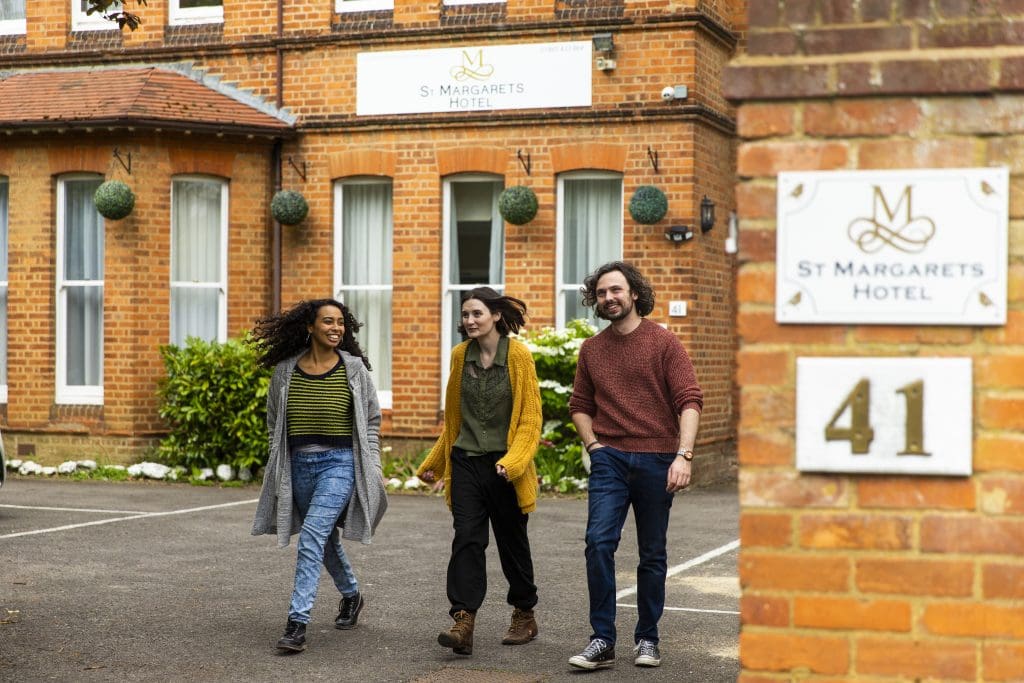 When you've had an action-packed day taking in the sights and sounds of the city, where better to lay your head than St Margaret's Hotel. This stylish Victorian property is located on the edge of the University of Oxford campus and is easy walking distance or a short bus ride to the city centre or to the cool suburbs of Jericho and Summertown.
Christ Church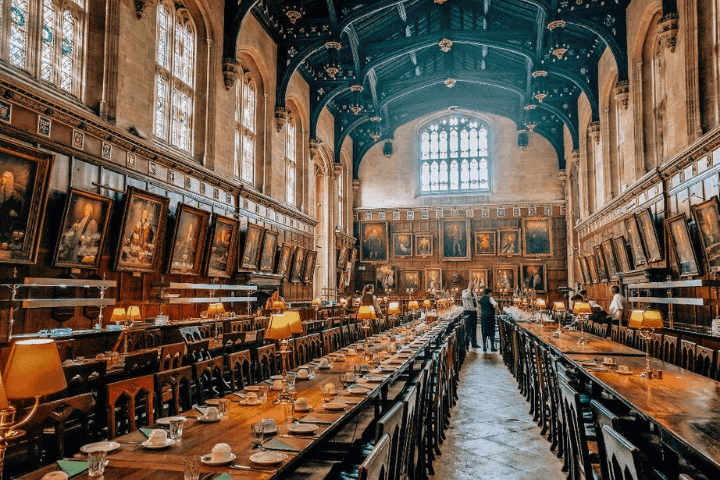 Christ Church is a constituent college of the University of Oxford in England. Christ Church is a joint foundation of the college and the cathedral of the Oxford diocese, which serves as the college chapel and whose dean is ex officio the college head. 
Oxford University Museum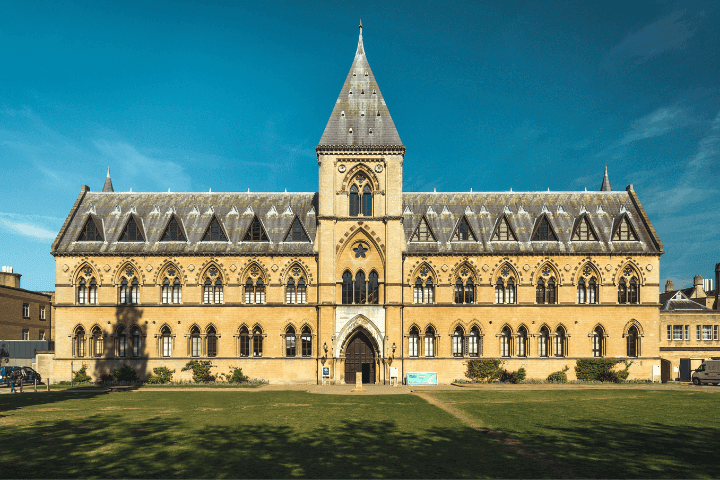 The Museum of Natural History houses the University's scientific collections of geological and zoological specimens. The Museum itself is a Grade 1 listed building, renowned for its spectacular neo-Gothic architecture.
The University of Oxford
The University of Oxford is the oldest university in the English-speaking world and is actually so ancient that its founding date is unknown – though it is thought that teaching took place there as early as the 11th century. 
It's located in and around the medieval city center of Oxford, dubbed "the dreaming city of spires" by the 19th-century poet Matthew Arnold, and comprises 44 colleges and halls as well as the largest library system in the UK. 
There are 22,000 students at Oxford in total, around half of whom are undergraduates, while 40 percent are international students. A quarter of the city of Oxford's residents are students, giving the city the youngest population in the UK. 
The University of Oxford does not have a main campus, its buildings and facilities instead are scattered around the medieval city center. Its colleges each have a distinctive character and traditions often dating back centuries. Colleges are self-governing institutions to which students usually apply directly. There are four academic divisions within Oxford University: Humanities, Mathematical, Physical and Life Sciences; Medical Sciences; and Social Sciences. The university's particular strength is the sciences, and it is ranked number one in the world for medicine.
Oxford is a youthful and cosmopolitan city with plenty to see and do. There are dozens of historic and iconic buildings, including the Bodleian Libraries, Ashmolean Museum, Sheldonian Theatre, the cathedral, and the colleges themselves.
Students can choose to spend their time studying or avail themselves of the many extracurricular activities available. There's a strong musical life at Oxford, with clubs and societies spanning all genres, from jazz to classical and folk. Oxford is also ranked highly for sport, with its top rowers taking part every year in the world-famous boat race with the University of Cambridge on the River Thames. Drama lovers are also well catered for, with one of the largest and most vibrant university drama scenes in the country.
Oxford has an alumni network of over 250,000 individuals, including more than 120 Olympic medalists, 26 Nobel Prize winners, seven poet laureates, and over 30 modern world leaders (including Bill Clinton, Aung San Suu Kyi, Indira Gandhi, and 26 UK Prime Ministers). 
Read More: Latest