A Valentine Special – a collection by Today's Traveller of expressions of love and romance.
From Metaverse, to creative themes and exciting offers, curated food & beverage, unusual research, surprise trends and destinations that couples choose to romance – we have it all laid out for you.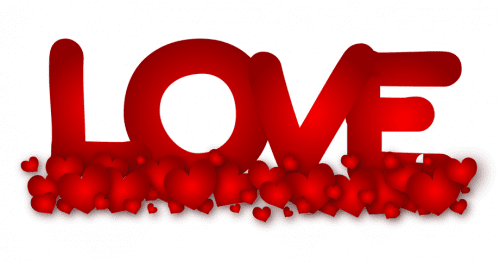 Fabelle sweetens weddings virtually; India's first luxury chocolate brand to make its debut on Metaverse
Acclaimed to curate unparalleled indulgent experiences, Fabelle advances to become the preferred gifting partner in both the physical world and the metaverse alike.
ITC Ltd.'s Fabelle Exquisite Chocolates, the pioneers of luxury chocolate experiences in the country, made its debut in Metaverse recently. Fabelle was an integral part of two weddings hosted on the Yug Metaverse and the TardiVerse (metaverse wedding partner – CoinSwitch Kuber) platforms.
With this, Fabelle becomes India's first luxury chocolate brand to be present within Metaverse Weddings. Fabelle made its mark by being an integral part of these weddings and wishes the newlyweds a happy married life together.
Metaverse wedding is a nuptial held in the virtual world. For the 1st time, India witnessed a couple hosting
its wedding ceremony in the Metaverse where the avatars of the bride and the groom took their vows in a virtual setting.
The couple entered the virtual venue where they interacted with guests attending the wedding ceremony from across the world. In the first-of-its-kind wedding event in the country, the groom gifted the bride a metaverse version of Fabelle Trinity Truffles Extraordinaire, one of the most expensive chocolates in the world, making the occasion even more memorable.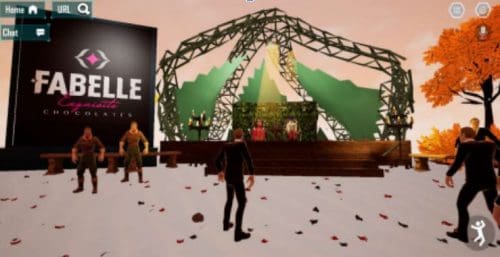 The brand further integrated a metaverse version of the Fabelle chocolate cart, where guests could choose from an array of luxurious chocolates that would be delivered to their doorstep for a delightful experience even after the wedding.
The couples residing in Bhopal and Krishnagiri revolutionised the wedding industry by taking their vows in the Metaverse over the weekend. While the setting for one wedding was that of an island, the couple from Tamil Nadu hosted the wedding in a metaverse version of a vintage castle. The elements of brand integration were conceptualised and deployed in association with Wavemaker India, agency partner of ITC.
With the new normal setting in, platforms like Metaverse are bringing people closer than ever before. The future of weddings certainly entails conducting one leg of a ceremony in the virtual world. Fabelle being one of the country's top luxury chocolate brands and known for delivering unparalleled indulgent experiences seamlessly fits as the perfect partner for these virtual events.
Expressing his delight, Anuj Rustagi – Chief Operating Officer – Chocolates, Confectionary, Coffee and New Categories – Food Division, ITC Limited said "Metaverse is sure to elevate the bar of virtual gathering and meetings in the next few years, and we were one of the first off the block to transition to this platform. We are delighted to make our debut into the metaverse universe and stand by our promise of delivering unparalleled experiences. We extend our best wishes to the newly-wed couples and are elated that we have been able to make their once-in-a-lifetime events even more memorable."
New Places and Faces: Indian travellers hope to find travel romance
Ahead of Valentine's Day, new research reveals that 77% of Indian travellers hope to find travel romance on their next trip.
The year 2022 will be the year to make the most of unpredictability, as the world continues to tide through the uncertainties of the pandemic.
As travellers remain optimistic about travel possibilities and make up for lost vacation time, recent research by leading travel brand Booking.com revealed that finding holiday romances is expected to be on Indian travellers' agenda this year. With the season of love upon us, Travel Predictions 2022 research revealed that 2022 will be the time for Indian travellers to branch out and make some new connections.
Swipe right on new faces and places
Tired of swiping through the same faces for the past year and a half, people will also be making use of their favourite dating apps while on vacay in 2022 with travel providing an exciting opportunity to find love.
The research predicts a resurgence of holiday romances, with 77% of Indian travellers hoping for one on their next trip. In fact, the research also reveals that 74% of Indian travellers would want to stay somewhere close to plenty of nightlife options so that they can meet new people.
While a vacation can act as a starting point for holiday romance, it doesn't have to stop when parting ways at the end of the trip thanks to video calls becoming part of our everyday lives. This implies that we expect to see more than a few of these holiday romances turn into the real deal.
Travel as a means to expand social circle
Meeting new people is often the starting point of romances. For many, the pandemic meant spending an extended and intense period with our closest friends and loved ones, giving limited facetime with new people.
In 2022, we expect to see travellers using their vacations as an opportunity to expand their usual social circles, with 81% of Indian travellers wanting to meet new people while away. Furthermore, 77% of Indian travellers look forward to socializing while on vacation in order to expand their social circles.
As Valentine's Day draws closer, the research shows that Indian travellers are travelling to leisure destinations like Goa, Jaipur, Manali and Udaipur besides metros from 11th to 14th February 2022 to celebrate. Hotels emerged as the most booked accommodation type during this time followed by resorts and guest houses.
Celebrate your love at these romantic global destinations
France
A wind of love is blowing through Cheval Blanc Courchevel, France. La Maison is covered with tender coloured roses to celebrate Valentine's Day.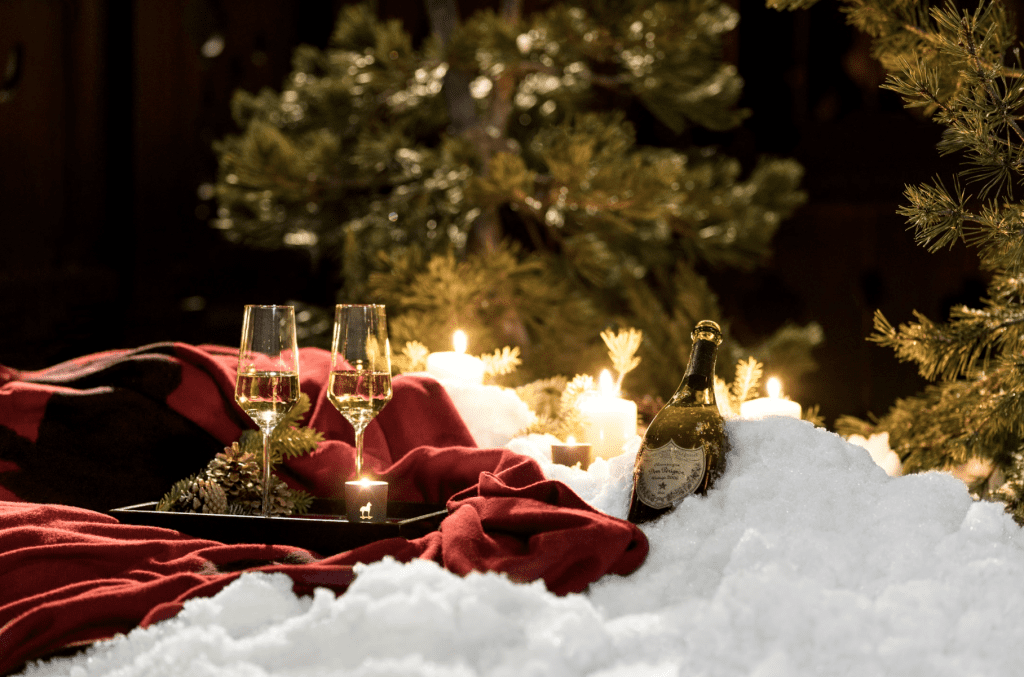 Cheval Blanc Courchevel invites its guests to create unforgettable memories, starting with a romantic lunch for two at Le Restaurant de Cheval Blanc Courchevel and followed by a two-hour immersion into the relaxing world of the Spa. Le Salon Orchidée will welcome you for a 90-minute holistic duo experience designed by Guerlain.
London
Resplendent on Hyde Park Corner, Lanesborough's grand mansion exterior gives a sense of the elegance and romanticism that await within.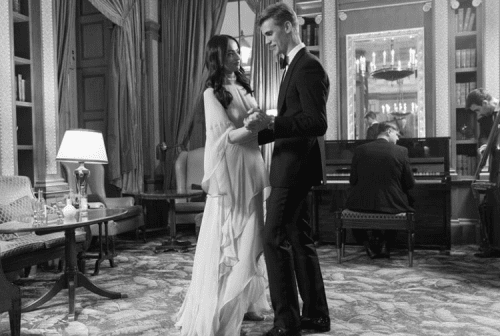 Sparkling chandeliers, Baroque-style cornicing and 23-carat gold leaf gilding frame a scene that could be plucked from a Regency-revival film set. Couples are quickly ensconced in luxury, with a dedicated butler for whom nothing is too great an ask.
Thailand
In celebration of Valentine's Day, Chiva-Som has curated a range of gifts at the online Chiva-Som Boutique.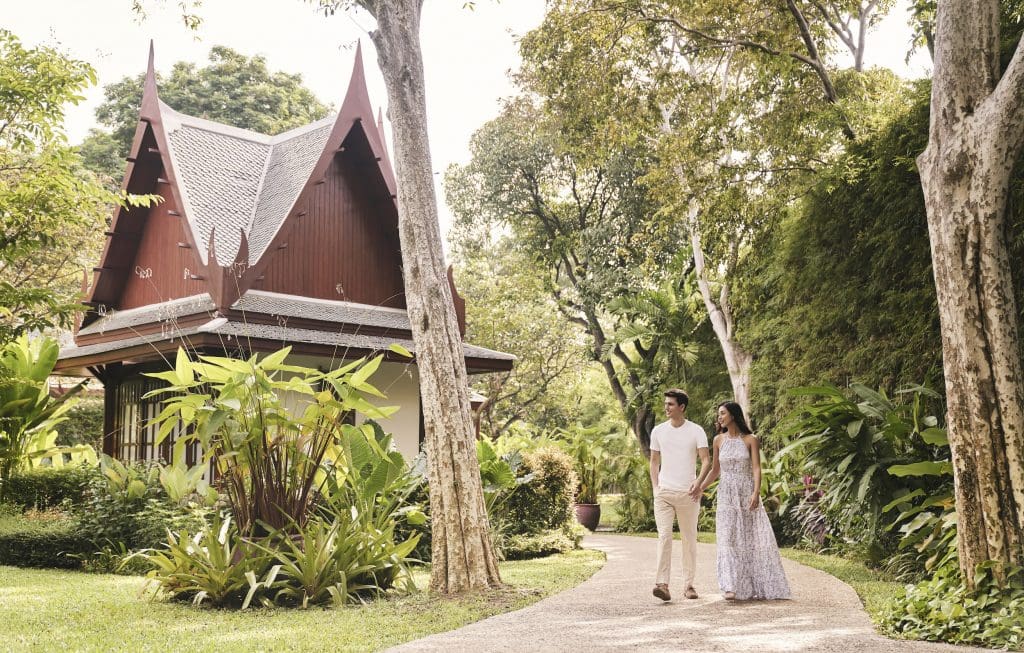 The Valentine's Candle Set consists of three 100% natural aromatherapy candles, each with a unique health benefit; Chiva-Som's Cooking with Light cookbook featuring easy-to-make wellness meals is offered.
New York
Make this Valentine's Day an extra special one with a luxurious stay at this intimate hotel, at the Baccarat Hotel, New York .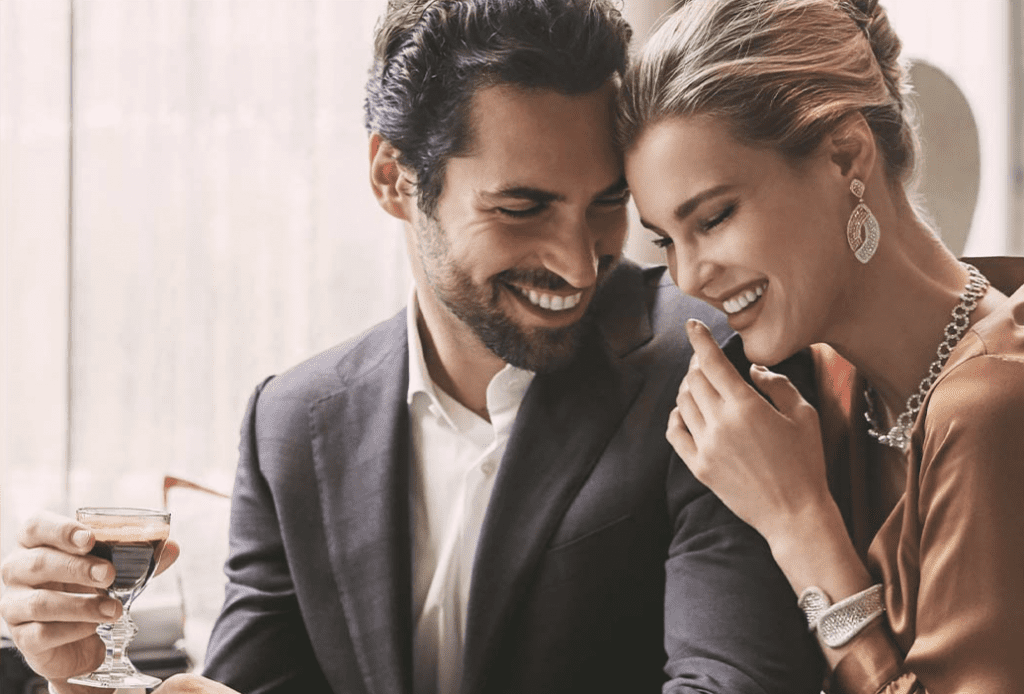 From champagne to chocolate, and specialty dining moments in between, a romantic stay experience awaits. And they have even taken care of that perfect gift for that special someone.
Dubai
Make the most of the month of love and treat yourselves to absolute relaxation and rejuvenation with a Couple's Treatment at The Spa at the Palace Downtown, Dubai.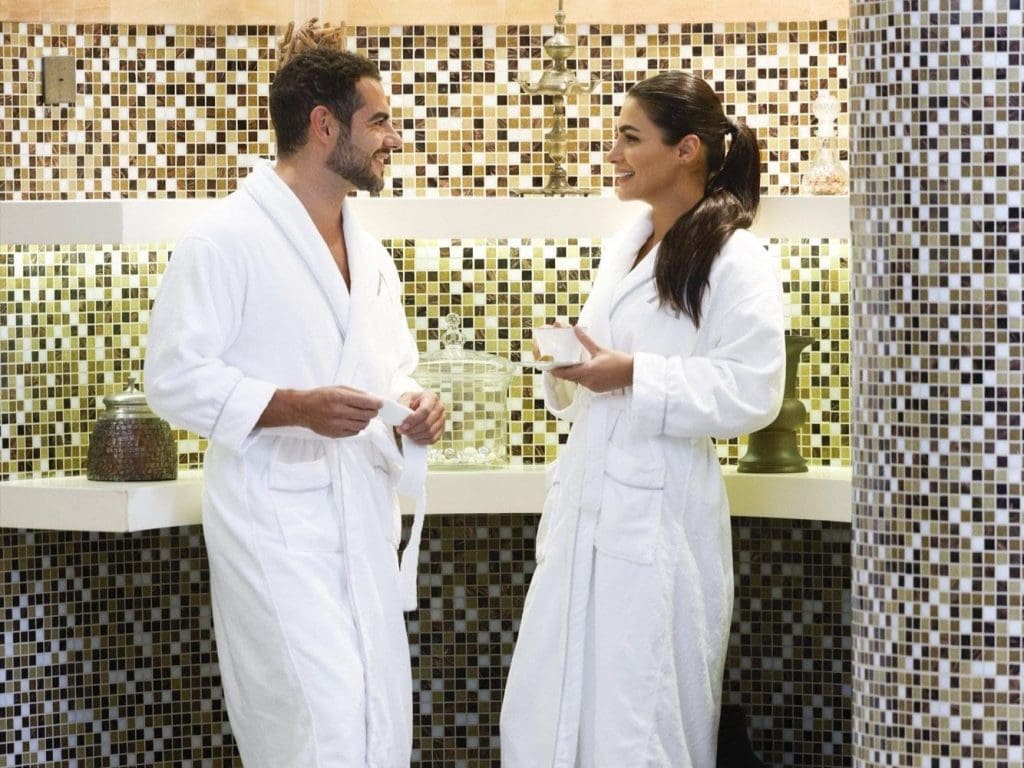 Become immersed in an oasis of tranquillity as you both cherish precious time spent together in relaxed bliss and serenity. Then, top off your romantic retreat by indulging in an exquisite Afternoon Tea.
Dubai
Food and romance are a beautiful partnership, and we have the perfect table for two at Armani Hotel Dubai this Valentine's Day.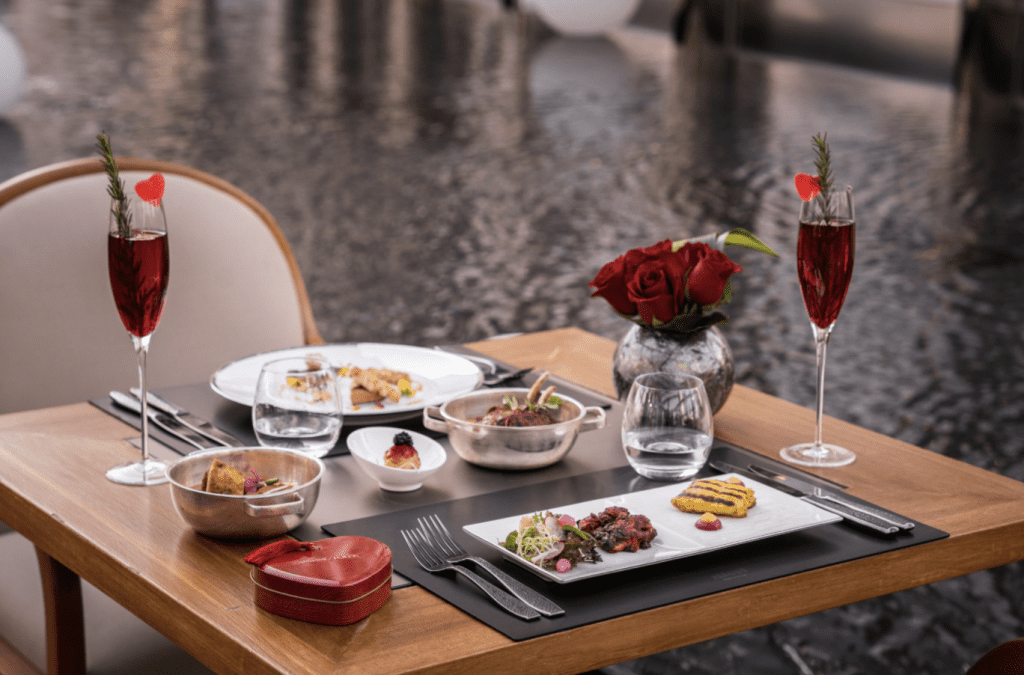 Court favour, whatever your culinary preference, with a choice of six and seven-course degustation menus at Armani/Amal, Hashi and Ristorante, an extravagant buffet with a hint of pink at Armani/Mediterraneo, or daytime romance courtesy of the Armani/Lounge signature afternoon tea.
Thailand
Koh Lanta's iconic five-star island retreat will fan the flames of romance for international guests this February, with a deeply personal seven-night Valentine's package that includes an island excursion, couple's massage and daily beachfront bubbly & oysters.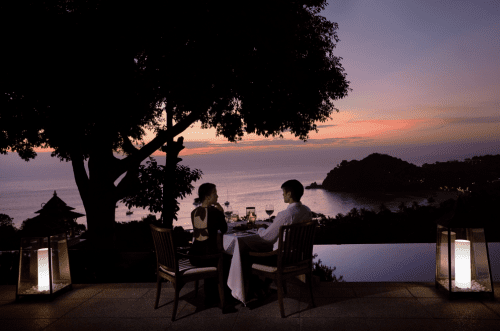 Couples and Their V-Day Plans
They say love is in the air, but it has been two years since COVID started to exist in the same air, making it hard for couples to breathe. As if COVID wasn't enough, the end of 2021 felt like a déjà vu with an emergence of a new variant, Omicron. Couples already had a hard time in the last two years with almost no or very few in-person meetings. Many cities have already imposed restrictions and partial lockdowns. How will this affect the valentine's day plans of our lovers and couples?
QuackQuack, India's dating app surveyed its users to understand how the rising cases of the new variant have once again affected their plans for this big day. Among the participants, 64% of the users live in the same city as their partners, while 36% are in a long-distance relationship.
Long-distance relationships saw the worst
With restrictions on flight and the fear of virus transmission, the majority of long-distance couples decided to stay at home for the safety of their loved ones.
In the survey, 73% (83% women and 62% men) of users in long-distance relationships mentioned that they haven't seen their partner for more than six months.
Ready to step out
The majority of men, 68%, are planning to fly to their partner's city if the government doesn't impose restrictions on traveling. Whereas, for users in the same city, 69% plan to go out to restaurants or indulge in some fun activity while following all the guidelines. It includes 68% women and 70% men.
Video calls are still the savior
More than half the women users, 58% think that it is safe to stay at home and spend this Valentine's day the same as they did last year. Whereas, only 34% of men want the same as women. They are planning to have virtual dates and make the best of these times. Couples may try getting intimate and make things spicy.
Beaches for women, mountains for men
What is Valentine's day if it isn't celebrated around beaches and mountains? After all, love is about taking risks. Even in the pandemic, 31% of the users want to celebrate V-day in a different city with a romantic view. Most of the women users prefer beaches, while a large number of men want to do something adventurous with their partners like trekking or hiking.
Valentine week plans – Waiting for hugs and kisses
Along with Valentine's Day, there are seven different days. The arrival of each day leads to the final big V-day. The survey found out that other than V-day, the majority of the users, 88% are excited for kiss day (42%), hug day (28%) and propose day (18%). After all, for more than two years, kisses and hugs were under surveillance.
The pandemic has made couples do things they never thought of. From proposing on video calls to online movie date nights, couples have prepared themselves for the worst. If the virus is in the air, then the couples know where else to look for love.
Shangri-La Bengaluru brings a host of surprises and delectable delights this season of love
Introducing an array of love-themed celebrations ranging from beautiful gift collections to exclusive dining offerings and staycation packages, Shangri-La Bengaluru is the ideal spot this season for all things romantic.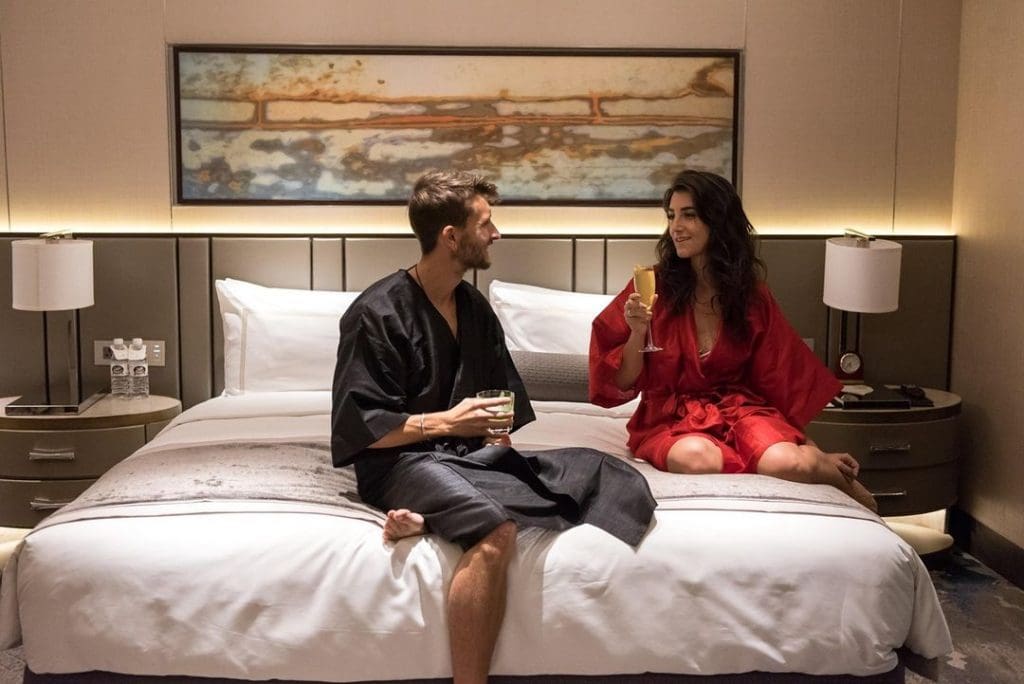 Guests can gift their loved ones the 'Cupid Collection' filled with artisanal chocolates, sweet treats, a box of roses, a bottle of Rosé and more.
With never-ending options this Valentine's Day, diners can enjoy bespoke and themed dinner dates, recreate picturesque moments with curated Chinese flavours at Shang Palace or embark on Japanese fare at Yataii with delicious signatures and mains, coupled with a glass of bubbly.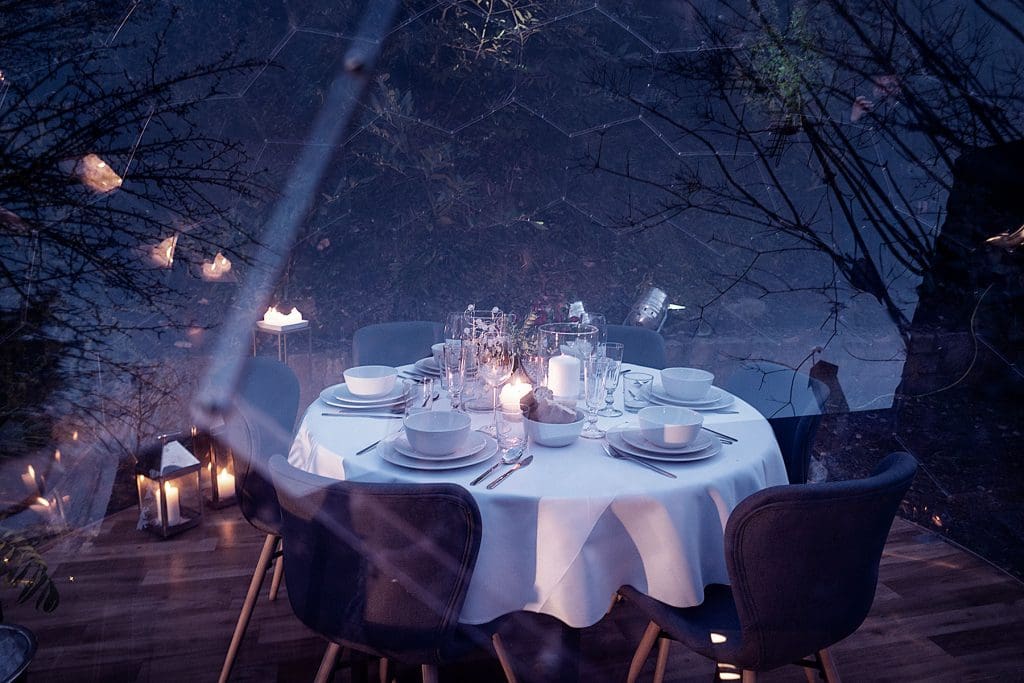 Overlooking the Garden City, lovebirds can end their celebration with gourmet Indian delights and sparkling Rosé at Saffron or a romantic-themed buffet dinner at b Café.
Guests and their loved ones can head over to HYPE and enjoy glorious sunsets, stellar drinks, Asian Tapas, breath taking city views on 14 February with a sundowner celebration at HYPE.
Diners with their loved ones can take their sky-high dinner to new heights with personalised dining in a dome along with curated delicacies, bubbly and décor for a more intimate moment.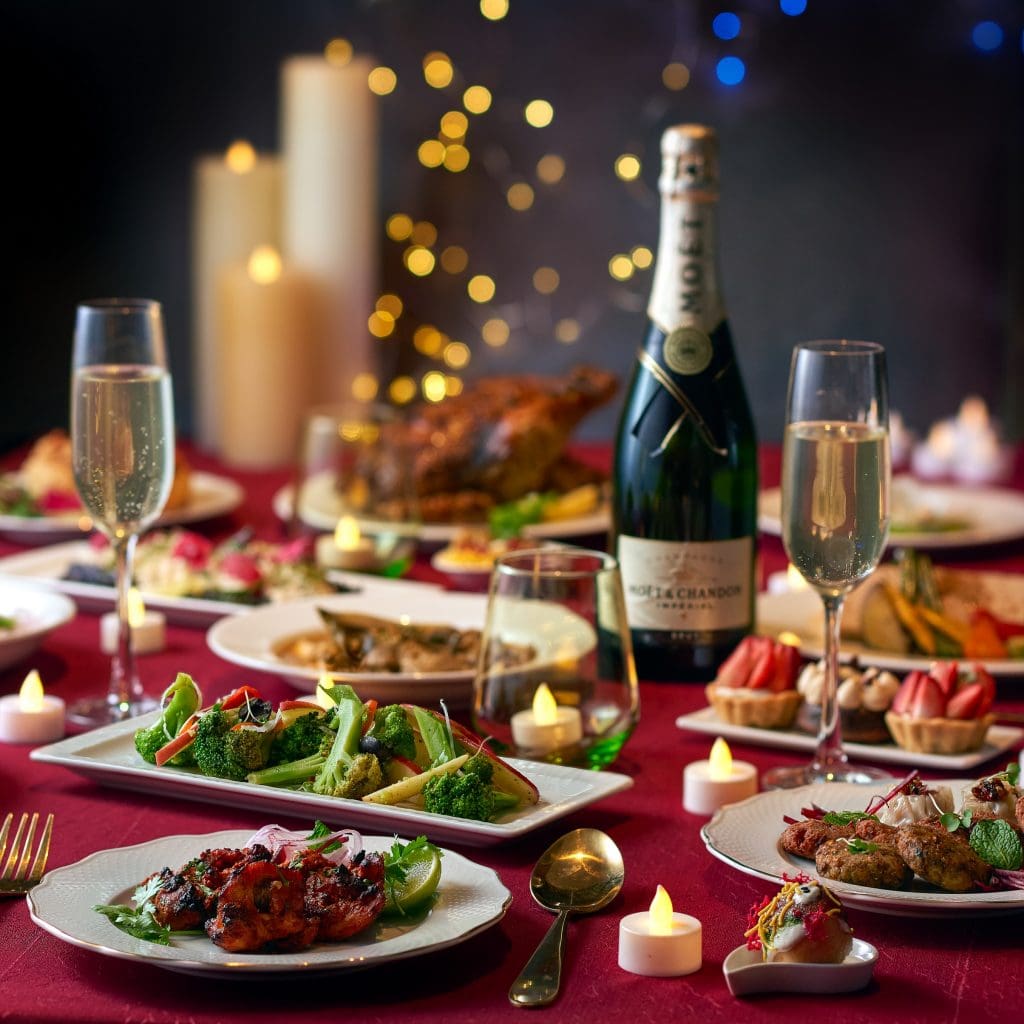 Bringing the legacy of romantic tea dates, Shangri-La Bengaluru introduces the 'Afternoon Sip and Swoon' with decadent sweets and savoury creations featuring Petit Gateau, confections, sandwiches and rolls paired with hot beverages or a glass of bubbly.
Something new – JW Marriott Mumbai Juhu
It's the season to Love & Be Loved and the JW Marriott Mumbai Juhu is offering you a range of delectable, luxe options to celebrate your journey of love this February.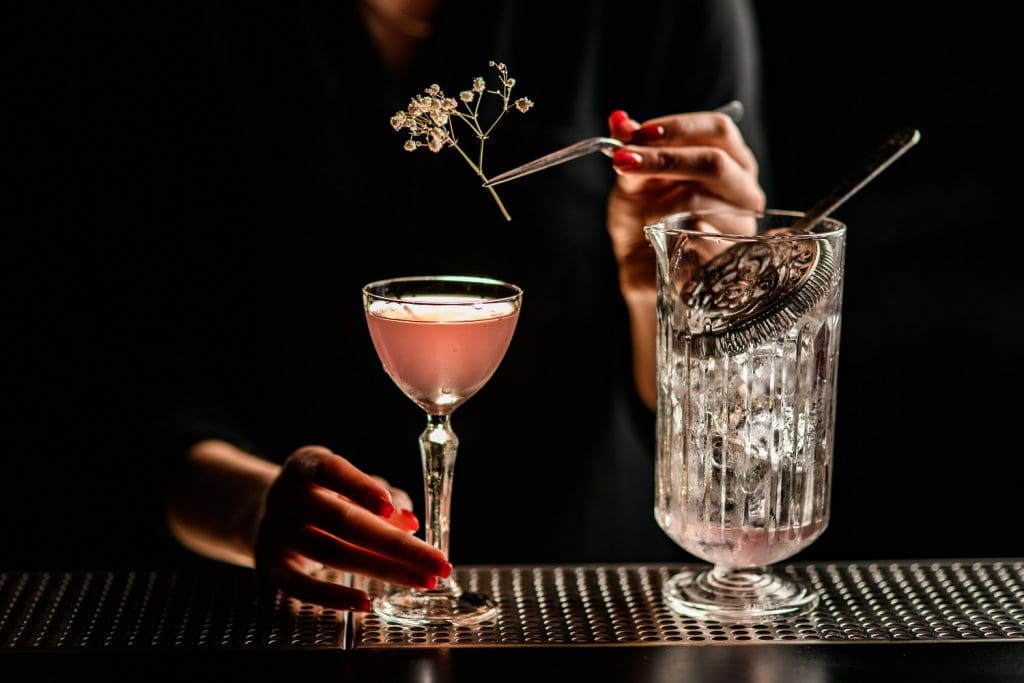 A plethora of experiences has been curated this Valentine's Day to indulge your loved ones in and create memorable moments to last you a lifetime. Couples can profess their love in a special way as they escape into the luxurious comforts at 'The Beloved Brunch' at Lotus Café. The Sunday brunch experience will feature a heady mix of aromas, flavours and fragrances crafted by our Executive Chef Abhishek Basu and his team.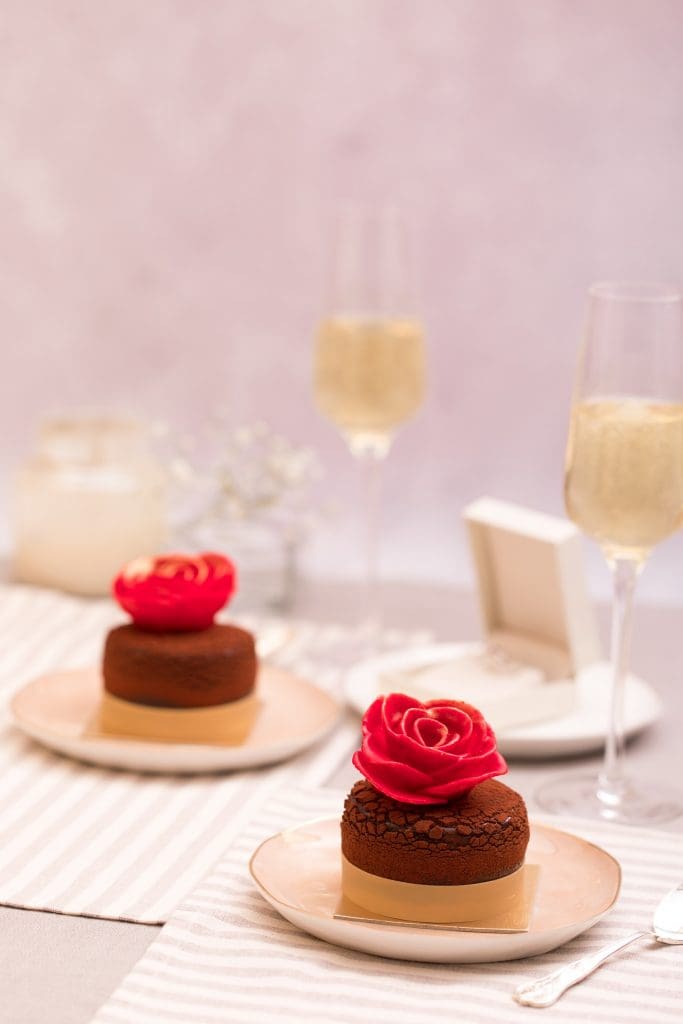 Don't miss out on the treats from Bombay Baking Company, the much sought-after patisserie-deli at the JW Marriott Mumbai Juhu that is celebrating one colour in endless flavours "Seven Shades of Red" – an aphrodisiac selection of patisserie entremets that encapsulates the best quality of 7 red fruits to elevate all the senses resulting in a combination of delicately balanced flavours and true craftsmanship.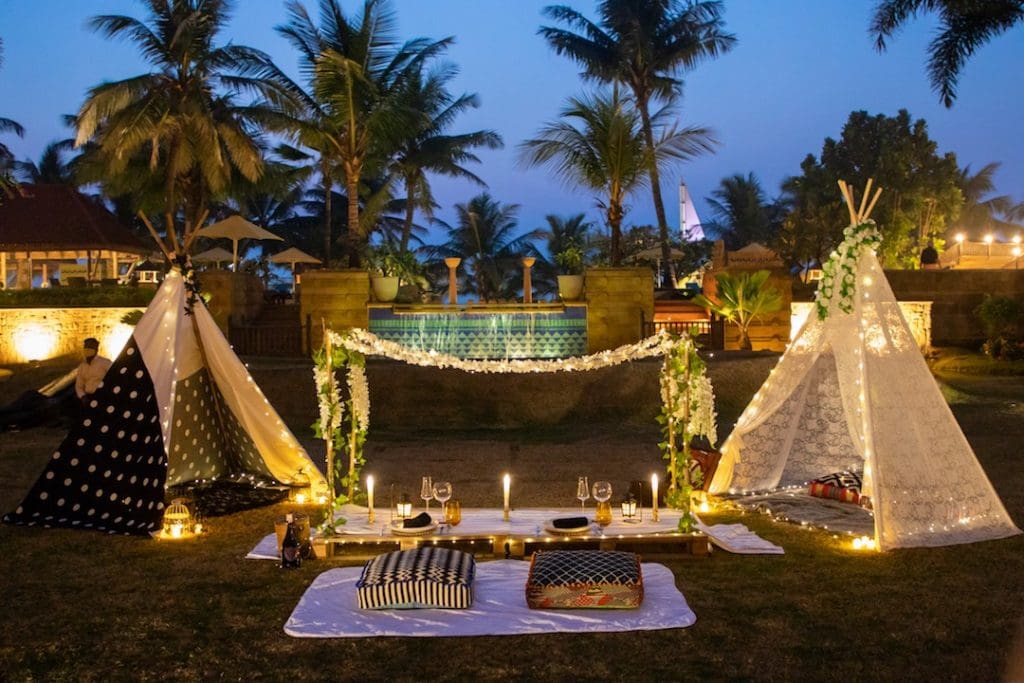 Those looking for an exotic way to bond with their loved ones, try an exclusive evening of Glamping in the Lotus garden – a dreamy tent decked in fairy lights under the starry skies and the sea breeze, making it the perfect setting for your romantic dreams to come true. Indulge in a chef's special menu and connect with the cosmic energy in your own private tent with signature dishes and desserts.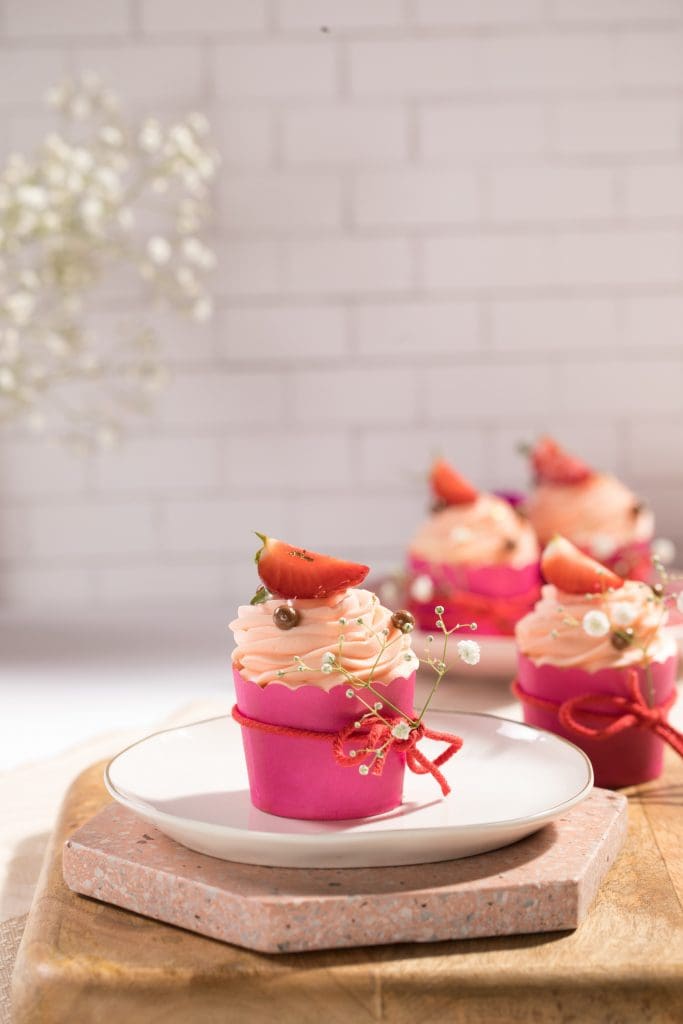 Head over to Dashanzi, to discover tales of love as they curate an array of Asian delicacies for you to celebrate the feeling of togetherness. All of this in a setting that has breathtaking sea views and a sensory dining experience.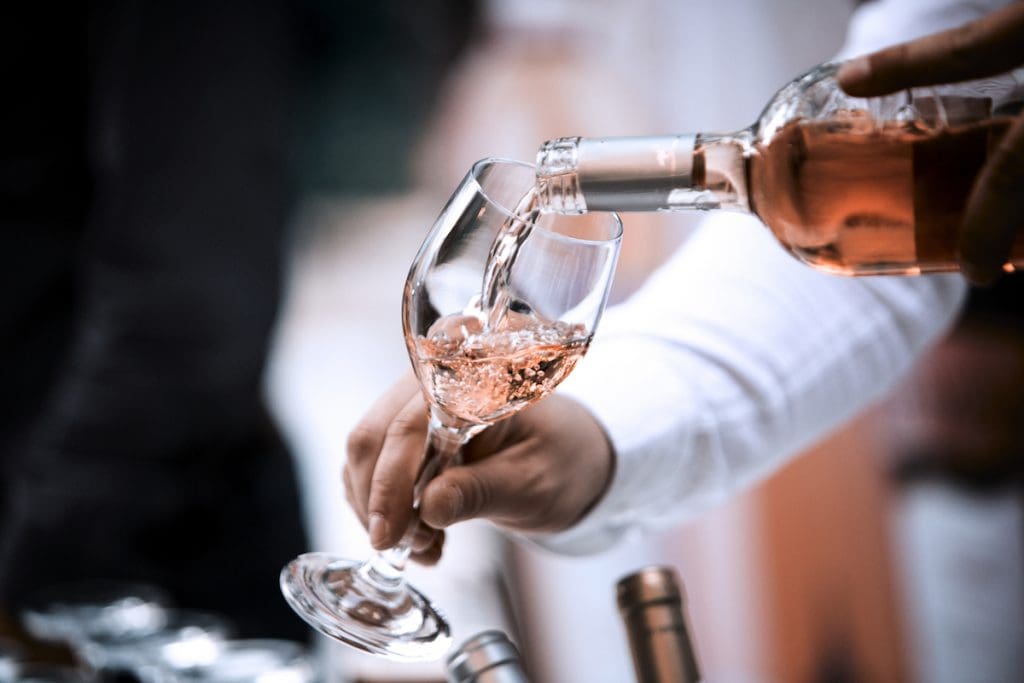 Those who are away from their loved ones, can pamper them and order From Marriott, with Love handcrafted gourmet hamper and surprise your loved one from a distance.
Thomas Cook India & SOTC witness surge in demand for Valentine's Day
With Valentine's Day approaching and easing of restrictions, Thomas Cook (India) and SOTC Travel, have announced a range of exceptional products to celebrate the month of love. The companies' Valentine's Day holidays come at attractive price points and special offers, with exclusive experiences to make the occasion a memorable one.
As Valentine's Day falls on a Monday this year, India's couples are looking to extend their celebration with a long weekend getaway to nearby destinations.
Additionally, with the variant putting a pause on honeymoons, the long weekend is also seeing demand from the honeymoon segment. Favourite domestic destinations include Goa, Kashmir, Himachal Pradesh, Rajasthan, Uttarakhand, Agra, North East, Coorg/Ooty, Pondicherry and the Andamans; international locales like Maldives, Switzerland, Turkey, Egypt, Sri Lanka, Nepal, Abu Dhabi and Dubai with Expo 2020.
Thomas Cook & SOTC's romantic escapades offer private dining, couple spas and wellness, wine tasting; also fun/adventure experiences like yachting, water/winter sports, camping, trekking, safari drives and jungle experiences.
Accommodation too is unique: from tree-top stays, cave hotels and igloos to private villas, havelis/ palaces and uber-luxury resorts. To make the couple feel extra special, personalised options offer exclusive transfer-sightseeing experiences onboard a limousine, vintage car, Harley Davidson or helicopter!
Celebrate the spirit of love with Taj Hotels this Valentine day
If you're looking for a special occasion to express your affection to your loved one, Valentine's Day is the perfect opportunity! With the day of love just around the corner, choose from a host of experiences from Taj Hotels that will bring the romance alive.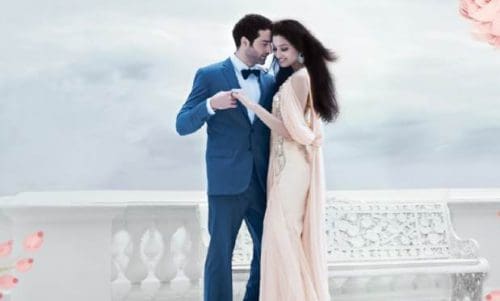 What better than to turn this Valentine's Day into Valentine's Weekend and charm your partner with a romantic holiday at a breath-taking destination.
Couples can indulge in a luxurious stay at Taj, SeleQtions, Vivanta and Ginger hotels at special rates with the Valentine's Day Special Surprises offer. From complimentary breakfast to curated romantic experiences, select hotel credits and a bottle of sparkling wine to kick-start the celebrations, bask in the spirit of love!
Step out for an epicurean date at IHCL's iconic restaurants, where you can enjoy curated Valentine's Day menus. Or set-up a cozy picnic for two with your favourite gourmet delights from signature restaurants, delivered to the safety of your home via Qmin.
Chai & Hot chocolate – Samaraa Tea's language of love
Bedtime tea is a very sweet concept and a lot of seasoned as well as new couples practice it to enhance their love language! As Valentine's Day is around the corner, we would like to share a recipe with Tea, which couples can enjoy to make the day special. Samaraa Tea is also a great option for gifting your loved one.

Recipe: Chai Flavoured Hot chocolate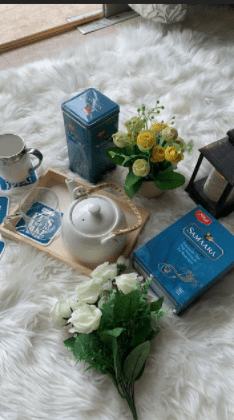 Chai & Hot chocolate is a stellar combination and below is all that you need:
Ingredients :
1 cup milk (of your choice)
3-4 pieces of dark chocolate (ready or compound)
2 Tbsp cocoa powder
1 Tbsp sugar
1/2 spoon grated ginger
A pinch of cinnamon powder, cardamom powder and nutmeg powder.
Mix all in a pot and put it to boil. Adjust sugar to your preference. Once everything is well combined, strain it into a cup. For Garnish – Marshmallows, whipped cream or 1 small scoop ice cream (the best one of all)
Initially started in Gujarat, Samaara Tea has a global footprint and offers a variety of teas such as black tea, green tea, flavoured tea bags, pyramid tea bags etc. The premium quality tea stems from 100% pure Assam blend with the goodness of nature infused.
Accor invites you to indulge your loved ones with romantic dinners and more
With Valentine's Day right around the corner, couples are planning their perfect night ready to spoil their doting partners with romantic dinners, intimate spas, and specially curated hampers.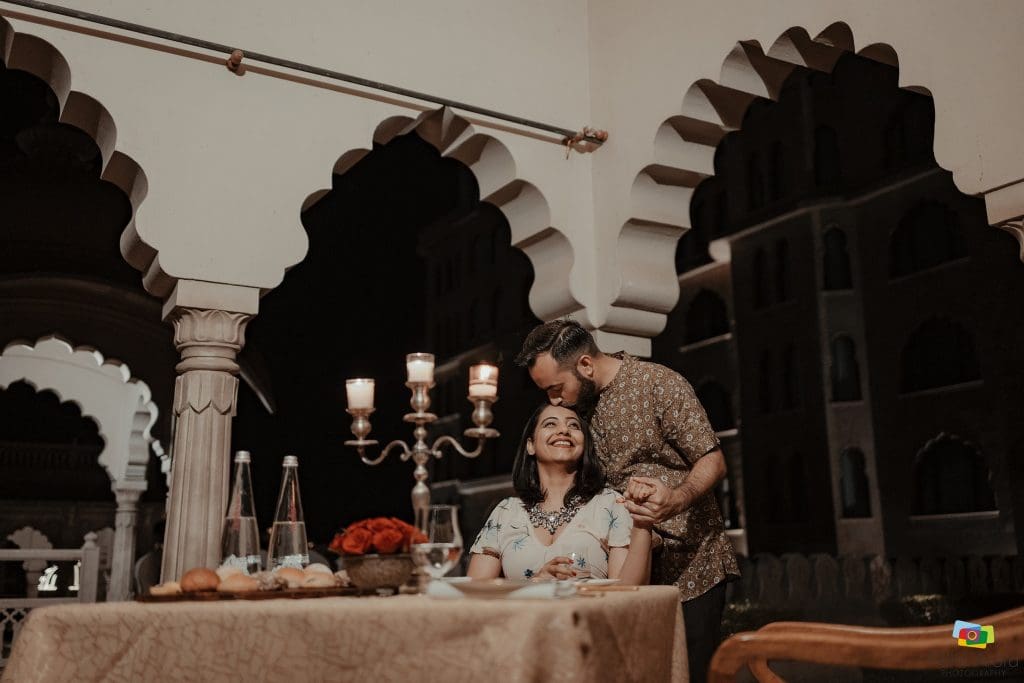 To make their planning a little easier and for a memorable celebration of love, Accor has introduced various offers and services across most of its most prominent properties in India such as Raffles Udaipur, Fairmont Jaipur, Sofitel Mumbai BKC, Grand Mercure Bangalore and Pullman & Novotel New Delhi Aerocity.
There is no better way to celebrate love than staying in one of India's most beautiful cities with the most romantic settings.
With Accor, guests can cherish moments of bliss and the company of their loved ones on an island laden with bespoke experiences surrounded by the marvellous Udai Sagar Lake at Raffles Udaipur. They can enjoy accommodation overlooking the lake, specially curated breakfast, and couple's therapy at the Raffles Spa during their stay. Guests can also enjoy a Gala dinner buffet at Fairmont Jaipur, or a candlelight dinner under the stars at Grand Mercure Bangalore.
Gourmet delicacies paired with sparkling wines play cupid at The Leela Bhartiya City Bengaluru
They say food is symbolic of love when words are inadequate. And that's what the hotel followed to curate the most memorable of experiences at The Leela Bhartiya City Bengaluru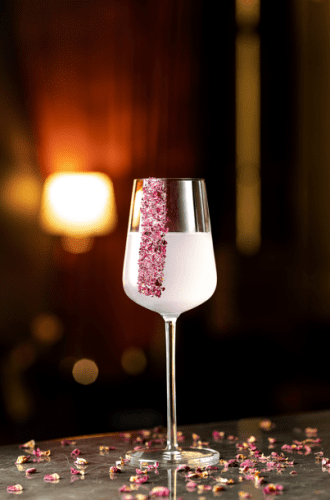 An invitation to rekindle your romance with a cosy set menu at The Lotus Oriental, of Sushi & Nigiri, Dimsums and food from across China by the infinity pool under a star-studded sky.
You can also opt for a table at the Quattro to experience the fun theatrics of culinary art at the live kitchen counters and enjoy the extravagant dinner buffet spread with the most exquisite of salads, Seafood Love Platter, Pork in Oyster Sauce, Indian as well as European specialities.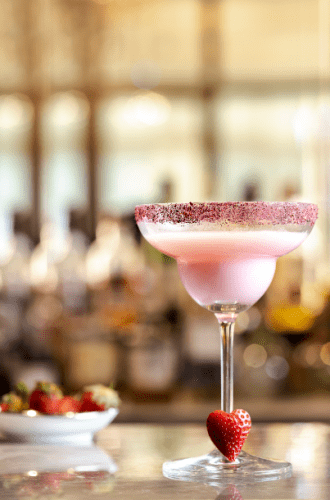 And if panoramic views in a luxe fine dining set up with your lady love are what you dream of, then discover Falak, a place in the heavens and an experience like no other. With a menu of delicacies fit for the maharajas, Falak has curated dishes like Makhmali kebabs, Murg Tikkas, exciting modern vegetarian options like the Beetroot and Pine Nut Tikkis to name just a few
So this month of love, let the gourmet delicacies paired with sparkling wines and specially crafted cocktails play cupid as you indulge your senses.
Seven Shades of Red at the St Regis Mumbai
Celebrate the wonder of romance and togetherness with a host of Valentine's Day dining experiences that spell elegance and good taste at The St. Regis Mumbai. An array of divine delicacies across all dining venues create truly incredible memories to cherish with your special one.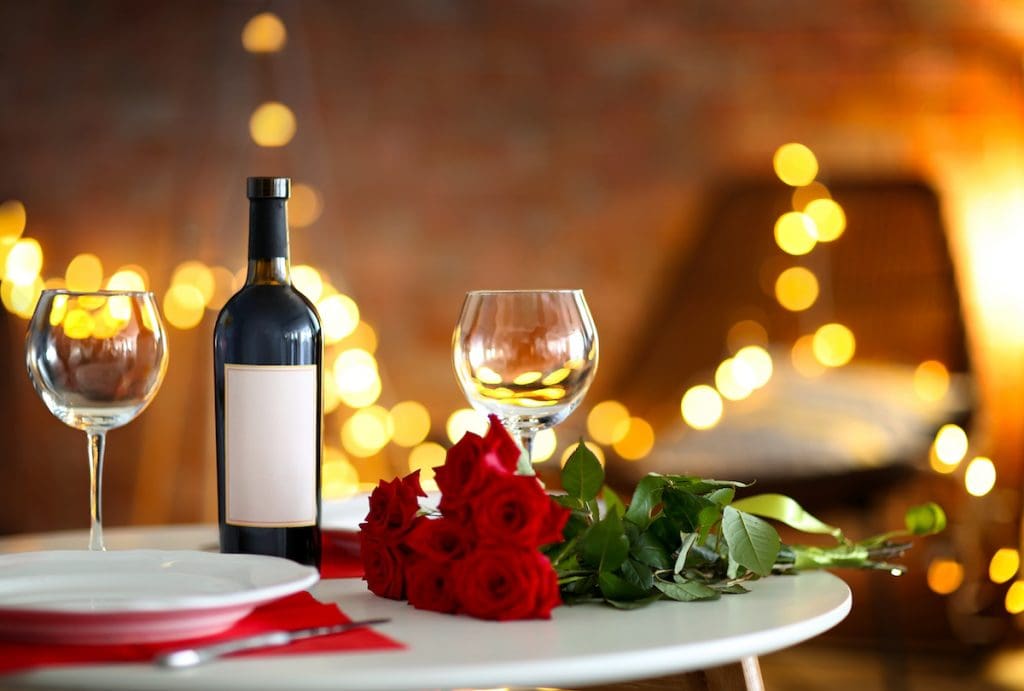 The all-day dining destination Seven Kitchens has a special 24 shades of Red theme Valentine's Brunch on Sunday 13th February and dinner on Monday 14th February featuring global cuisines specials alongside a live music performance to set the perfect mood.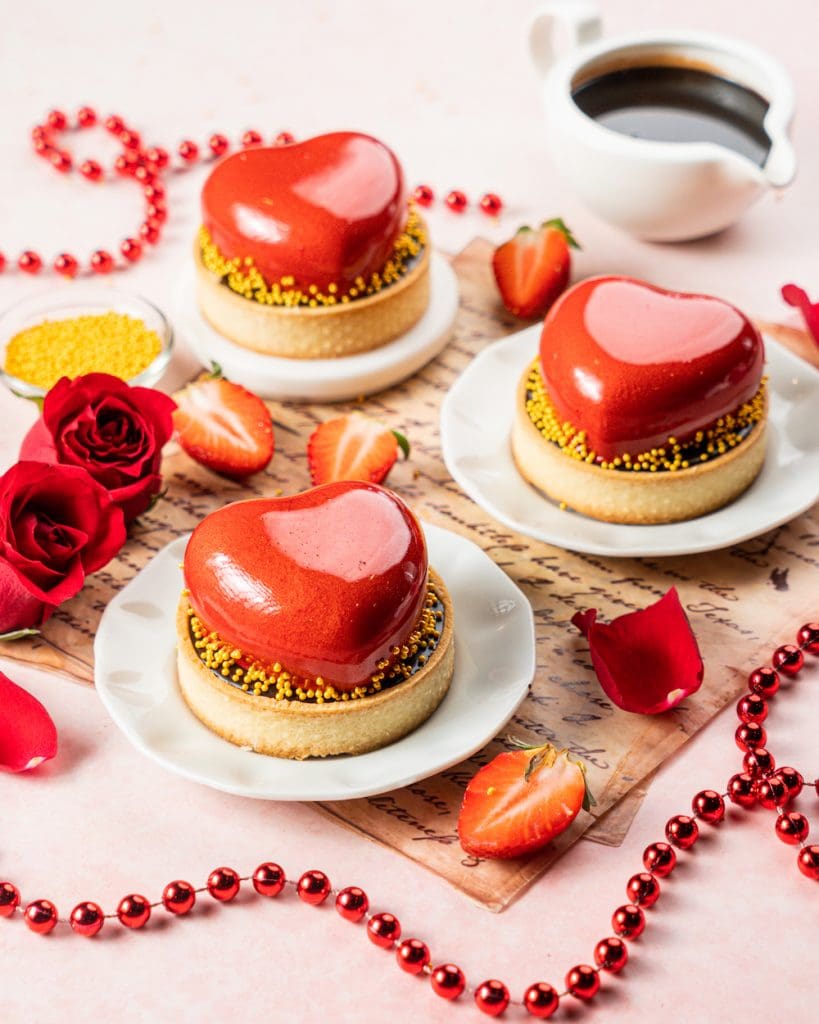 Moving onto the Indian Restaurant The Sahib Room & Kipling Bar adds a royal touch as you dine with your beloved, a specially curated five-course set menu of signature dishes awaits couples with a taste for the traditional.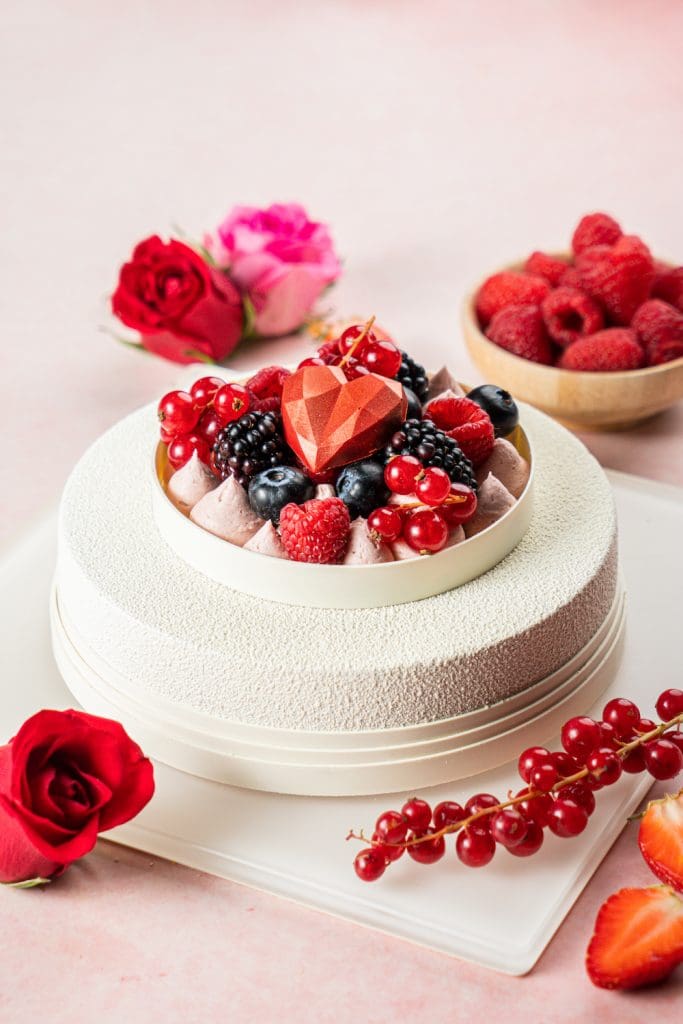 Love beckons at the newly enhanced Oriental dining venue By the Mekongwith a view that overlooks Mumbai's green oasis, the Racecourse along with panoramic views of the Arabian Sea.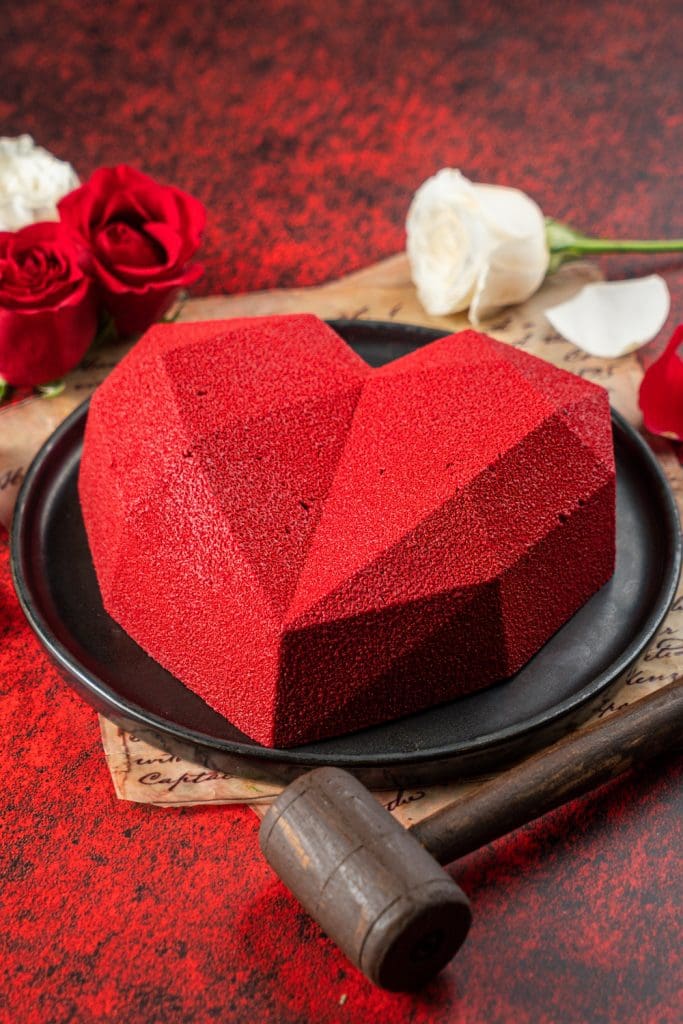 Enjoy a romantic dinner at the tastefully decorated Al Fresco Poolside Cabana accompanied by the panoramic view of the city skyline and the cool winter breeze.
Serenade your special one under the moonlit sky amidst an enchanting poolside ambience with a four-course aphrodisiac gourmet set menu, a bottle of Champagne, flowers, divine desserts, and much more. Toast to your love story with Valentine's themed Cocktails curated by talented mixologists at Sette Mara, the Middle Eastern Lounge Bar & Kitchen.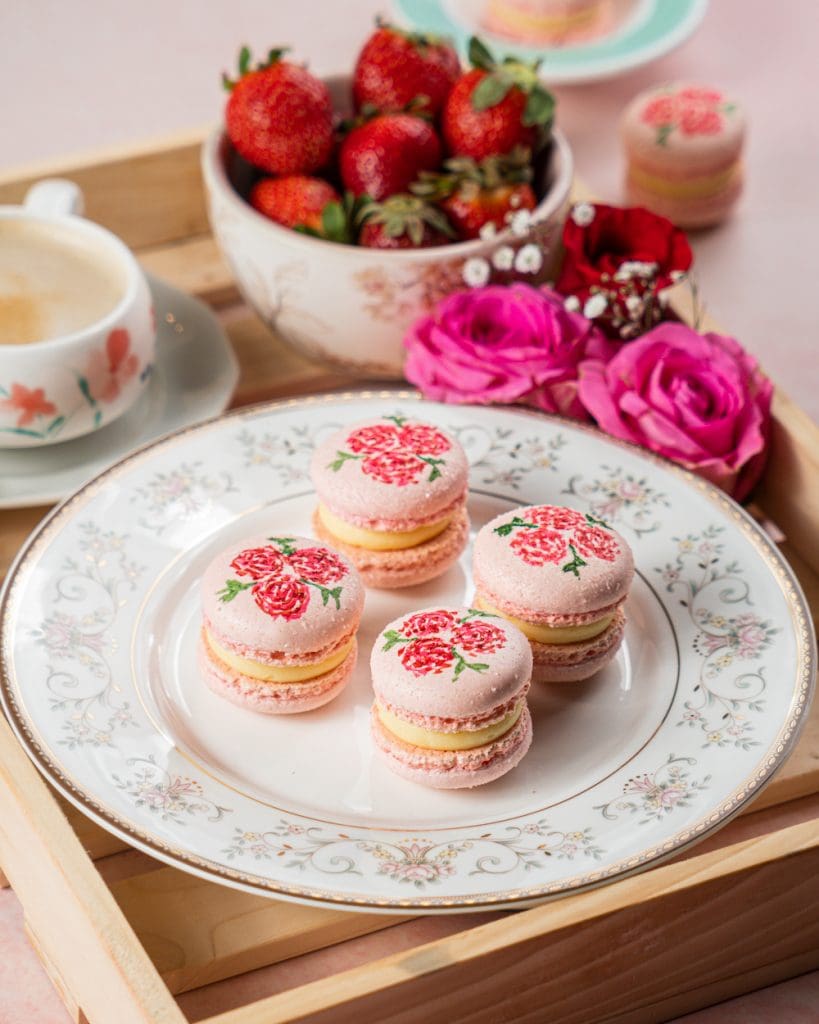 Those looking to celebrate in the cozy comfort of their homes can order a handcrafted DIY meal kit for two accompanied by a guide on how to concoct them into a perfect recipe of love or elevate the affair with the luxe patisserie laden with "Seven Shades of Red" available for order via Marriott Bonvoy on Wheels.
'Table For Two' for a dreamy dinner date at Crowne Plaza New Delhi Okhla
A romantic pool side seating around colourful curtains & glittering lights or an intimate candle light dinner with all things love & roses- chefs at Crowne Plaza New Delhi Okhla have curated mesmerizing dining experiences for a perfect dinner date with your partner.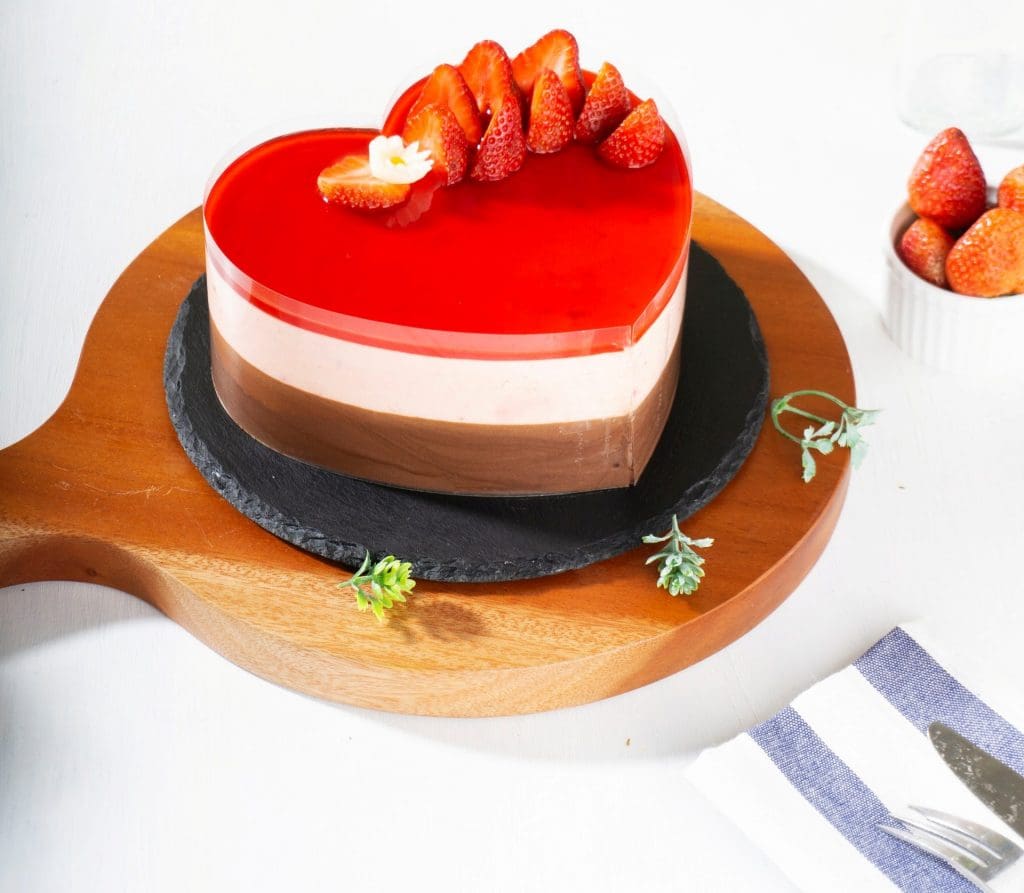 From a lip-smacking Italian affair- a five course curated menu with delectable delicacies at ChaoBella, to a curated spread in the form of five course menu (western cuisine edition). for the Instagram Power Couple to a lavish five course menu (Indian edition) at Edesia for the Desi Couple – there's something for everyone.
What's more? Copper Bar & Lounge at Crowne Plaza Okhla has created an alternate universe for the happily single and/or broken hearts in the form of a Break Up Bar with quirky cocktails and Mocktails such as Tears Of Your Ex, Bloody Valentine, We Are On A Break, Serious Baggage, Ghosted, Cold day in hell (served hot) and Thank You, next!
You can also delight your partner with Valentine's Day themed cakes & pastries from French Heart, which are awesome.
A Cabana on the lawns – Royal Orchid Bangalore
With a wide range of options to choose from, this is sure to be a memorable and soulful experience. From gourmet indulgence in an idyllic poolside set up to beautiful lush outdoor set up to a quiet indoor candlelight dinner, we have every romantic wish covered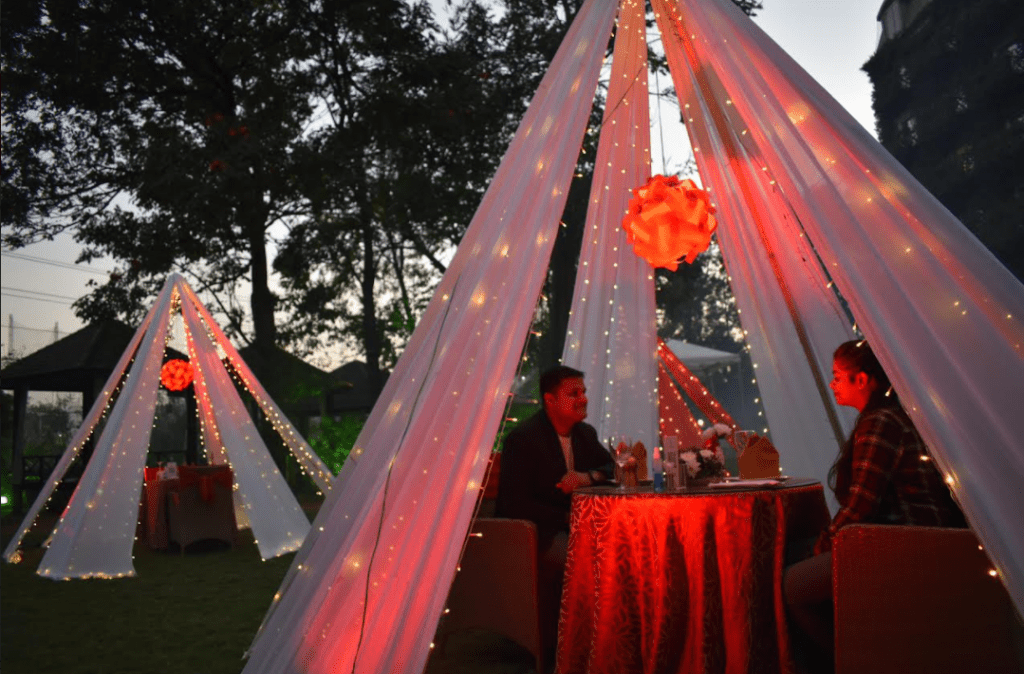 Soak in the groovy music by the pool with a glass of champagne, single malt or cocktail while you enjoy the sumptuous menu laced with select aphrodisiacs
The Valentine's Day special candlelight dinner will be available on 14th February at Limelight and Tiger Trail. You can make it even more special by dining in the cosy confines of a Cabana on the lawns
Chowman's twosome is awesome
Chowman, one of the largest, and most renowned Chinese chains of restaurants from Eastern India, has 18 outlets spread across Kolkata and 3 dine-in restaurants, and one cloud kitchen in Bangalore offers twosome meals..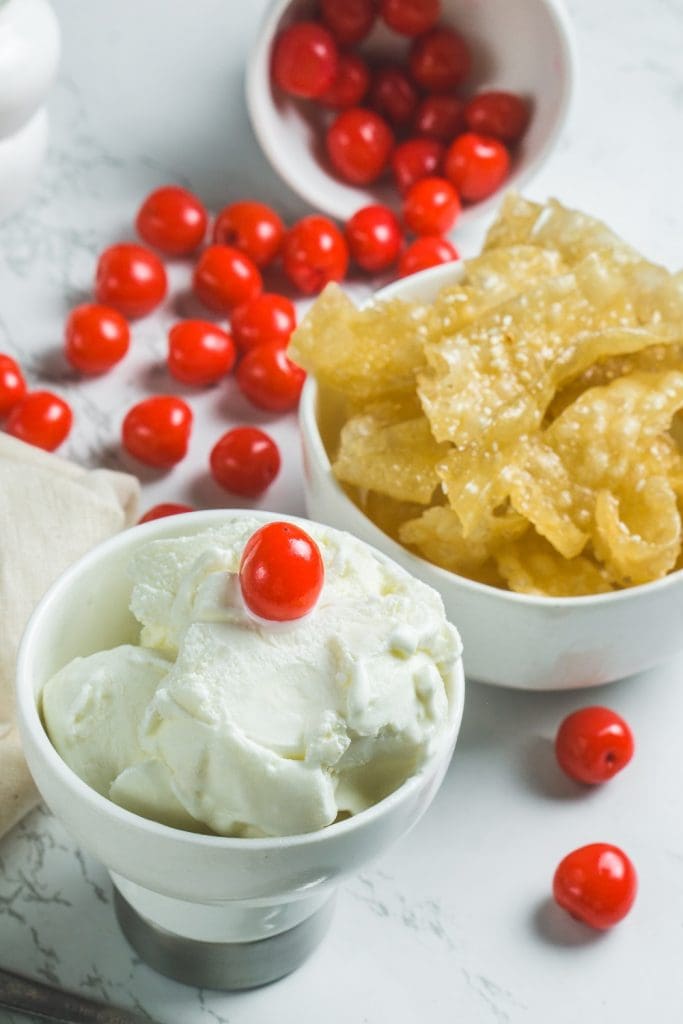 Love is in the air! And this Valentine's Day, Chowman aims to put you on cloud nine with its incredible 'Meal for Two' offer, with an additional surprise chocolate box for the extra relish.
This exclusive offer is up for setting a celebratory mood for every couple, who intends to make their loved one feel special. So, bask in this week of love with a well-curated 'Meal for Two'.
St. Valentine's Getaway at The Westin Goa
The Westin Goa offers a Valentine weekend while you bask in the love and affection of your loved one, you can also enjoy the perks that the hotel has to offer.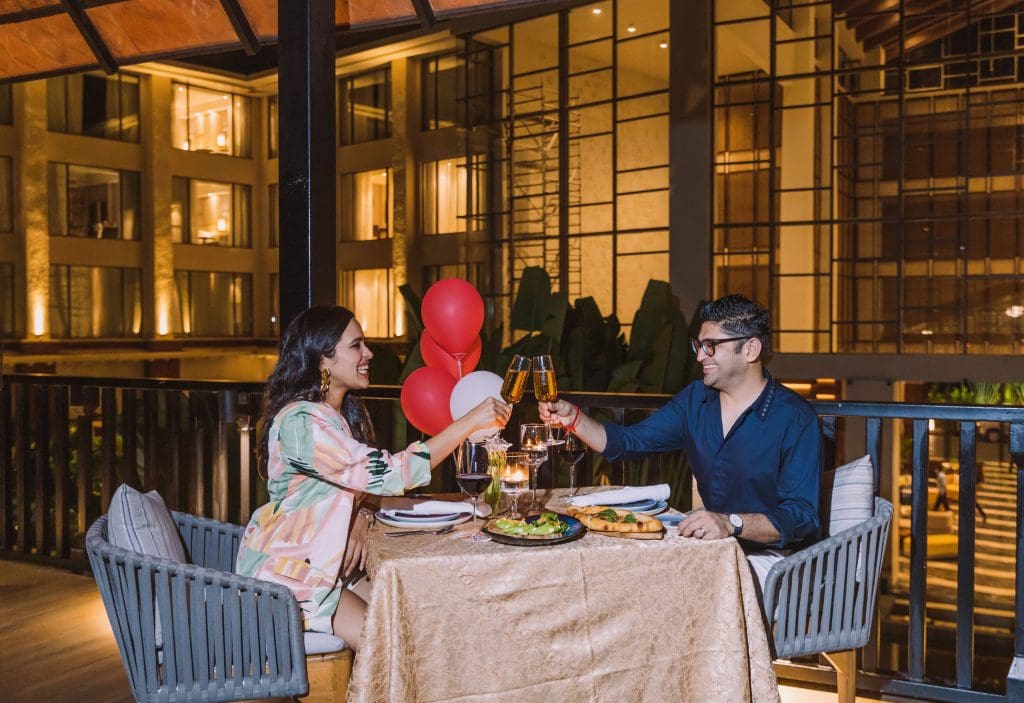 Book an exclusive stay at an Executive Suite or a Family Studio Room, and begin your day with a curated champagne breakfast, followed by a rejuvenating in-room couple's spa, and end the day with a private dinner meal.
A stay at the private Pool Patio Room comes along with a curated champagne breakfast, a Candlelight dinner alongside the scintillating pool with a violinist serenading you with their musical composition.
Celebrate the day of love with these and many more curated offers for you to choose from every corner of India – even the world. This Valentine Day, you are really spoilt for choice.
Read More: Latest