One of the most welcoming destinations in Asia, Trat Province in Thailand bustles with attractions for a relaxing and adventurous family holiday.
Located in the easternmost province of Thailand, Koh Chang, located in the Trat Province, serves as a hot spot for visitors looking for a wholesome family getaway. From jungle-covered mountain peaks to far-reaching bays, grand waterfalls to thriving coral reefs, beach huts to luxury resorts, Koh Chang has plenty to offer everyone.
In addition to natural beauty, Koh Chang and Trat Province are also home to a wide range of wildlife, including native birds, snakes, deer and even a number of elephants. As for activities, Trat and the nearby islands, including Koh Chang, Kho Kood, Kho Mak and Kho Kham are great for snorkelling, diving, camping and jungle hiking. Be it as a wedding destination or an island escapade, Koh Chang is so much more than just white sand, turquoise sea and unbroken blue skies.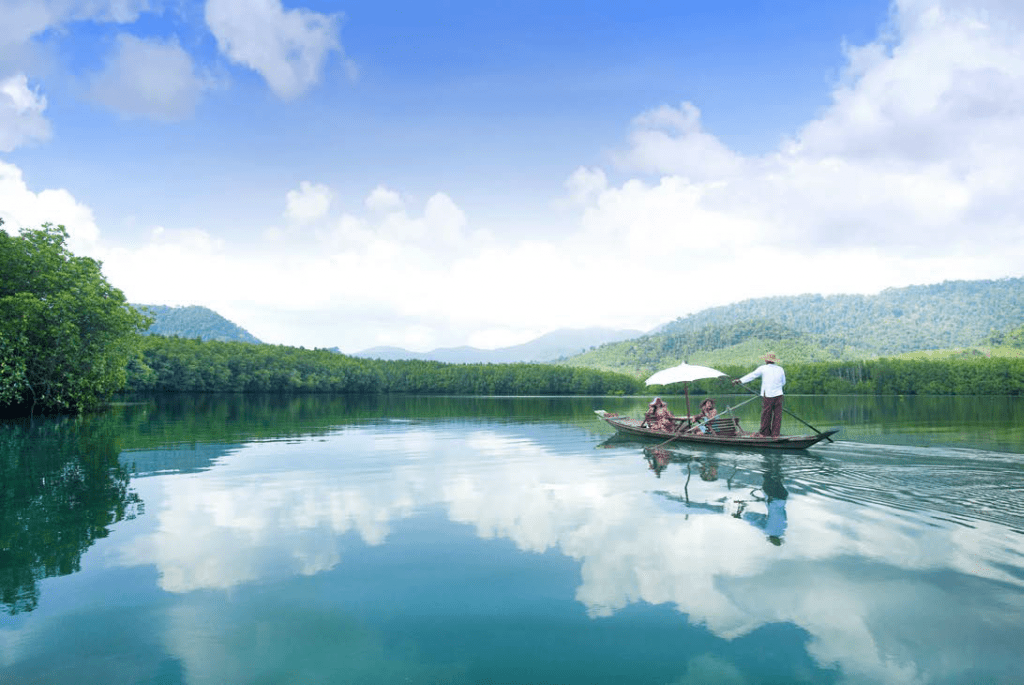 An abundance of waterfalls
With its numerous rainforests and mountainous terrain, Koh Chang has an abundance of waterfalls. Klong Jao Leuam in Klong Son, Klong Nonsi in Dan Mai, Klong Neung and Klong Kheeri Phet in Salak Phet are some of the famous waterfall attractions. Klong Prao waterfall and Klong Koi rapids/falls are best tracked with guides when out trekking. A round-the-year attraction, the ideal time to visit the waterfalls is during the monsoon season. However, a trip during the summer is just too tempting to miss as it involves diving into the many plunge pools created by the waterfalls.
Go Island Hopping
Trat Province in Thailand is surrounded by a number of other islands, all of which offer a relaxing tropical atmosphere, with beautiful white sandy beaches, great snorkelling and some stunning sunsets in the evenings. Island hopping across the small islands dotting the horizon is fun, relaxing and perfect for a family outing. The most popular islands which can be visited in a day include Koh Chang Koh Wai, Koh Mak, Koh Kham, Koh Rayang and Koh Kood. The pier at Bang Bao offers the only regular connections with three boats a day running every day during the high season.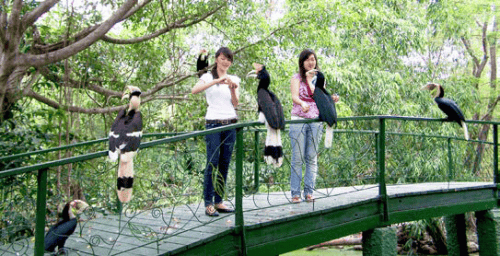 Another star attraction is the Lonely Beach in Trat Province and don't let the name fool you – it is anything but lonely. Lonely Beach is a great beach and party place with all the nightlife that one desires. Earlier considered a backpacker's haven, it is now an exclusive, high-end paradise among Thailand beaches. Situated on the maritime border with Cambodia, the island of Koh Kood is known for its outstanding beauty. Its beaches, with their fine powder sand, clear waters and picturesque bays are all on the west coast, with Koh Kood's resorts scattered along its length. The wonderful sense of isolation is the unique selling property of the island.
Try Elephant Trekking
Elephant trekking is one of the most sought-after activities in Koh Chang. There are several elephant camps in Koh Chang that offer Elephant Back Tours through the jungles of Koh Chang. The island is also called Elephant Island because the shape of the island resembles an elephant. The island houses a couple of elephant camps offering short and long elephant rides into the forest and fruit orchards. The entire trek lasts for a little less than an hour and includes bathing and washing the elephants as an activity.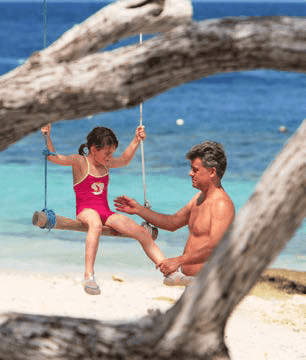 Enjoy Scuba Diving and Snorkelling
Koh Chang and Trat Province have an abundance of marine underwater life for visitors to explore. Guests can be part of the environment and witness an array of aquatic animals swimming around the colourful corals. Notable sites include Koh Rang, Hin Luk Bat, Hin Sam Sao and Hin Raap.
Get ready for Canoeing & Kayaking
Canoeing or kayaking is considered one of the most enjoyable ways to explore the beautiful coastline of the mainland of Trat Province and other nearby islands such as Koh Chang, Kho Kood, Kho Mak and Kho Kham. Most resorts here provide canoes and kayaks on hire for guests to enjoy the whole experience of being in the water.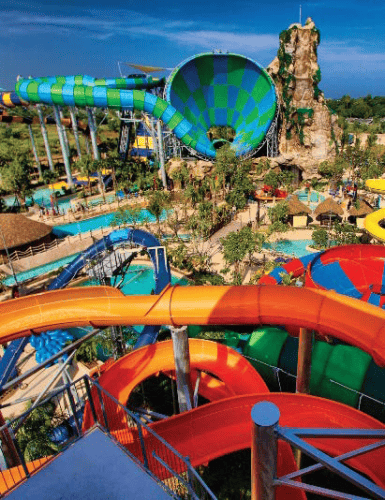 Holistic Experience
Thailand prides itself on its massage, spa, yoga and detox treatments, which are hugely popular among most visitors and an important and essential part of the whole holiday experience. Numerous top-quality resorts operating in Koh Chang and Trat Province offer sensory treatments of the head, body and feet with the use of locally grown herbs and plants. Treatments include the use of tamarind (makham) with milk and honey as a moisturising and replenishing body rub, sea salt as an exfoliator and the traditional white mud, (din saw pon), as a deep, cleansing facial.
Happy Shopping
Shopping can never go off your books while on holiday and Thailand makes sure you get the best of everything to take back home. Get all your shopping done in popular places like Bangkok, Phuket, Hua Hin, Pattaya and Chiang Mai.
Read more: Explore the world