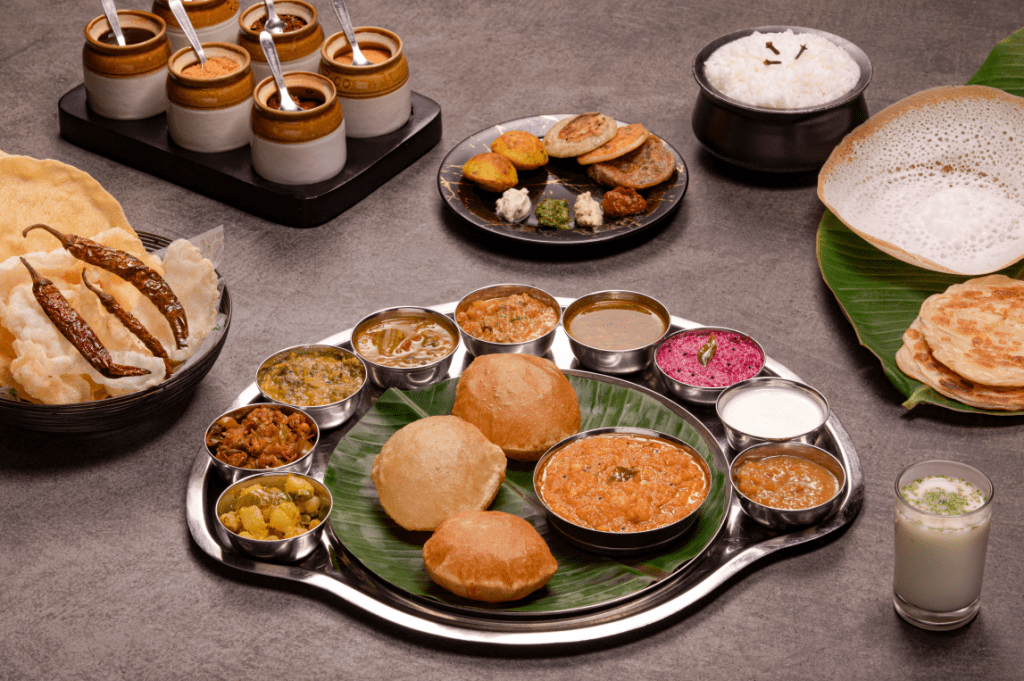 "Shad Ruchulu" celebrates the six tastes of Ugadi which is – Bitter (Neem Flower), Sour (New Tamarind), Tangy (Tender Mango), Spicy (New Chili), Sweet (New Jaggery) & Salty.
"Shad Ruchulu" – includes two Family meals or Packages in Vegetarian and Non-Vegetarian.
There will be a common Vegetable thali with all the tastes and special dishes of Telugus made for the festive occasion. 
Celebrating the festival
Ugadi or Yugadi marks the Telugu new year. The new year is also celebrated in Karnataka, Andhra Pradesh and Telangana, as per the Hindu lunar calendar. In 2022, the festival is being celebrated on April 2.
Interestingly the word Yugadi consists of two Sanskrit words- Yug stands for age or era, adi stands for beginning, which together stand for ' the beginning of a new age or era." The festival marks the onset of the spring season. Celebrations means home decorations, buying new clothes and putting traditional rangoli designs to welcome friends and family.
The sweet sour notes in both the drink and the food preparation is symbolic of this festive day of the Telugu New Year. Think about this – every ingredient used in the preparation of the special drink and meal has deep meaning that conveys life's many moods. And so you have all the flavours in a single incredible drink or meal that tastes both sweet and sour and is made of jaggery and neem flowers, raw mango and tamarind. 
Ugadi Pachadi is a festival drink and Ugadi is full of delectable delicacies with the food representing six different flavours, but Ugadi Pachadi is a transparent drink consisting of jaggery, salt, raw mango, green chilies, tamarind, neem leaves, and fresh water.
So, what do the ingredients stand for? Jaggery suggests happiness, tamarind signals dislike, neem leaves denote sorrow, green chillies represents fiery anger, mango suggests surprise. and salt signifies fear.
If folklore is to be believed, whichever taste hits you first when you sip the Ugadi Pachadi drink, it will predict how the new year will turn out!
How to make Ugadi Pachchadi
Jaggery
Tamarind pulp
Salt
Fresh Neem flower
Mango
Coconut
Fried gram
Bananas

Mix tamarind pulp, grated jaggery, grated coconut, a few neem leaves, sliced mango, groundnut, salt, green chillies and banana slices in a bowl along with water and sieve through a fine strainer or muslin cloth and your festive drink is ready.
Read More: Latest