A perennial favourite holiday destination for everyone; with its beaches, backwaters, forts, and churches, Goa has everything a traveller could look for, and now, much, much more!
From an epic solo trip to a family holiday, there's plenty to explore and experience in India's favourite holiday destination, Goa.
When you hear the word Goa, the first things that come to your mind are holiday, fun, and happiness, but beyond the obvious sights and sounds, the tiny state packs a punch. From its colonial legacy to its Indian roots, the state's history is rich and diverse.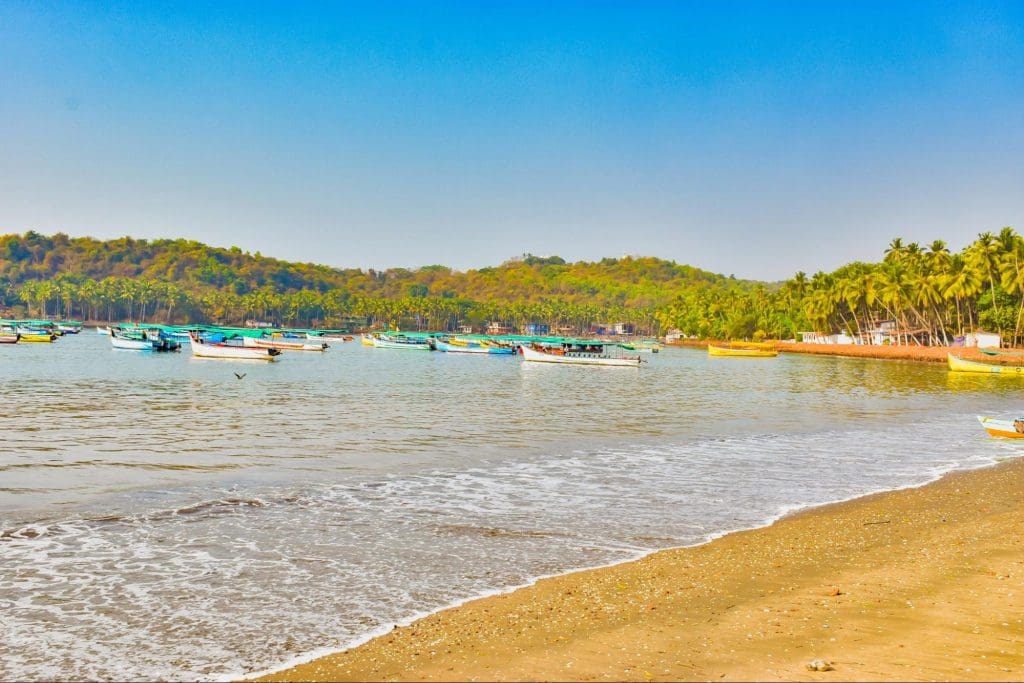 Be it traipsing through its old forts and churches, hiking to its wildlife sanctuaries and waterfalls, or watching the world go by lazing on the sunny beaches sipping on 'feni'; Goa truly has a permanent holiday vibe seeped in its energy.
The winds of change, however, blow strong along its coastline. This can be seen in the several novel attractions recently introduced by the Goa Tourist Department in order to enrich the tourist experience, even further.
A prime example of this is that its most famous fort, Aguada, has undergone a major revamp. Once used as a prison, Aguada is now being upgraded to a centre for historic and contemporary arts and culture.
The state is also proud to feature brand new adventure sports that are sure to get the thrill-seekers pulse racing and a variety of different guided tours that give you an intimate look into the history, culture and natural beauty of the coastal state.
It's safe to say that Goa has always had something to offer everyone, but with these new attractions, it is truly pulling out all the stops and offering you a travel experience worth remembering.
Aguada, A History
The Aguada Fort & Jail was built in 1612 in an age of seafaring, through a time when Goa was known as 'Little Lisbon' and 'Rome of the East'. It was built to defend the Portuguese hold on Goa from the Dutch and Marathas as well as a port to provide ships with a point of replenishment in the age of seafaring.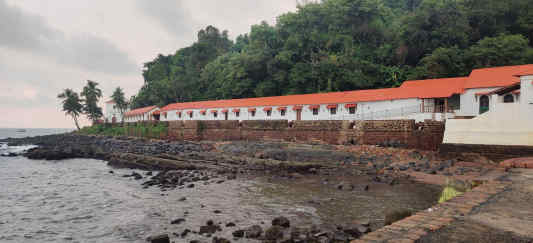 The fort originally had two segments: the upper part acted as a lighthouse and water storage station while the lower was a safe berth for Portuguese ships. At one time Aguada Port was the largest capacity freshwater replenishment in Asia.
In the 1930s, the dictator Salazar turned it into a site to be used to quell uprisings against his rule and house prisoners captured by his state. As the demand for Liberation rose, several freedom fighters of Goa were also held in its jail cells. In 1961, when Goa saw its liberation with Operation Vijay and Operation Chutney, here at Aguada's gate two of India's brave freedom fighters were also killed.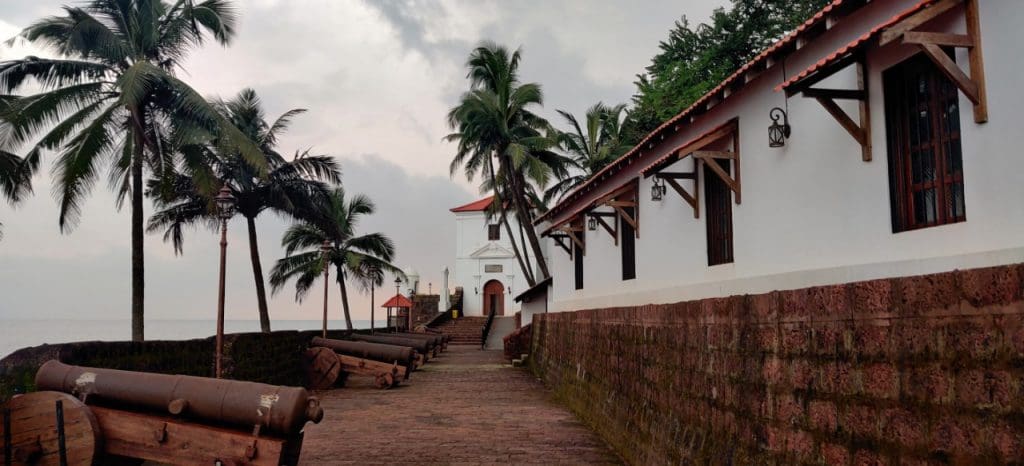 When Goa was finally Liberated from the Portuguese and became part of India, Aguada was converted into Goa Central Jail, which it continued to be till 2015.
Confinement to Culture
Today Aguada Fort has opened its doors and come to life once again. The once prison is to be converted to a contemporary hub of performing arts, music, history, design, eats & drink and now called 'Aguad' this is where Goa's past, its rich ecology & the cultural exchange it has seen over the course of centuries is set to be celebrated.
The Aguad brand takes its inspiration from a reservoir and an ancient aquifer that sit at its heart both above and below the ground; one made by the earth itself and the second by human. Both hold a spectacular story of human settlement around water; of sea voyages and Goa's magnetic charm over centuries, and of the cultures & communities that have travelled to it.
Aguad will offer plenty for visitors to do, explore and discover throughout the day. It will feature live music, festivals, events and arts and crafts workshops in numerous air-conditioned galleries and exhibition spaces. Visitors can marvel at spectacular audio-visual shows which will be a wonder to behold. The site will also feature an Open Air Cinema that will seat over 300 delegates and a digital Museum that will help you rediscover Goa's unique history and culture.
Recent events at Aguad that enthralled visitors included 'The Way We Were,' a collection of vintage photos of Goa from the studio of Souza & Paul, 'Christmas By the Sea,' a festival that let you experience Christmas festivities the Goan way and the launch of the FDCI Men's Fashion Weekend.
Aguad also offers the opportunity for visitors to marvel at Goa's unparalleled natural beauty. With over 500 metres of sea frontage, one can sit back, relax and enjoy panoramic views of the vibrant sunsets the state is known for. Aguad also plans to set up jungle trails for children to play and learn about the unique ecology of the state.
Aguad will also showcase the exceptional food and beverage culture that Goa is known for. Planned features include a food court and several eateries like 'Black Market', 'Drunken Sailor @ the jetty,' 'Motley Brew – Coffee Roastery & Bistro,' and 'Arbor Tap room and Grill.' While these dining experiences sound great, what's more, exciting is the sustainable aspect of Aguad, with its Hill Waste Negative & Enabled destination project.
It's certainly looking like Aguad is looking like a prime destination to go to during your next trip to Goa. Accessed by its jetty, road, or even helipad, visiting certainly will not be a challenge. Make sure to add it to your checklist to truly understand why Goa is Goa and soak it all in over laid-back sundowners at the waterfront.
What else is new?
Goa is a place that has something to offer everyone and this is true for the new offerings of Goa's Department of Tourism as well. Whether you're a thrill seeker or a history buff, there's certainly something on their list for you.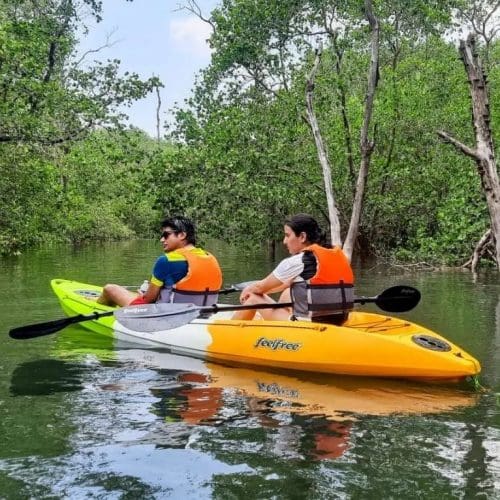 While it had always been known for water sports and beach activities, its newest Konkan explorers project is a clear standout. On offer is a rich yachting experience with several associated nautical sports. Two yachts, built in New Zealand, will ferry tourists up and down the Goan coastline and rivers and allow them to swim in the open waters or kayak through dense mangrove forests.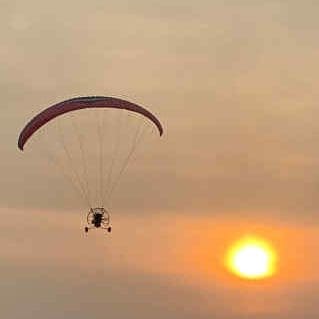 If you aren't afraid of heights, new paragliding and paramotoring experiences can also be enjoyed in the state. Participants can enjoy breathtaking views of the Goan landscape and the unparalleled experience of freedom that can only be found in flight.
For those that aren't faint of heart, you can now experience living on the edge, or rather, off it. We're referring to the incredibly thrilling bungee jumping experiences which are now available in both, North and South Goa.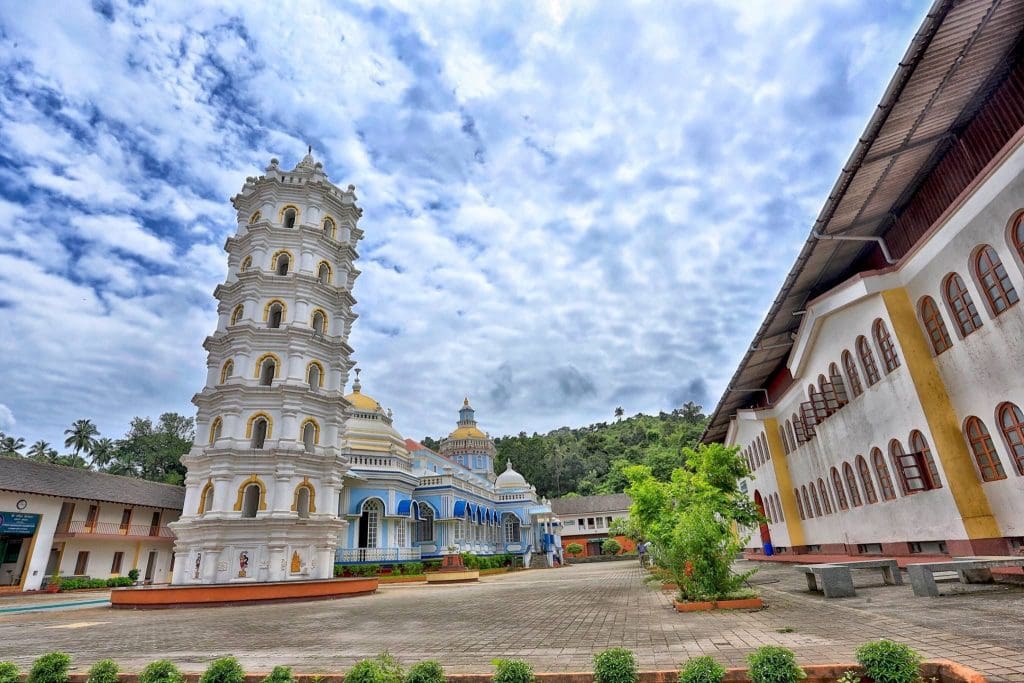 History buffs and culture nuts can book a plethora of new guided tours that will bring you face-to-face with the rich culture and history of the land. The North Goa tour will expose you to exciting destinations including Anjuna, Vagator, Calangute and Coco beaches, Fort Aguada, and Mayem Lake. The South Goa tour will take you across laid-back sites like Colva beach, Shantadurga and Mangeshi temples, and several Old Goa churches.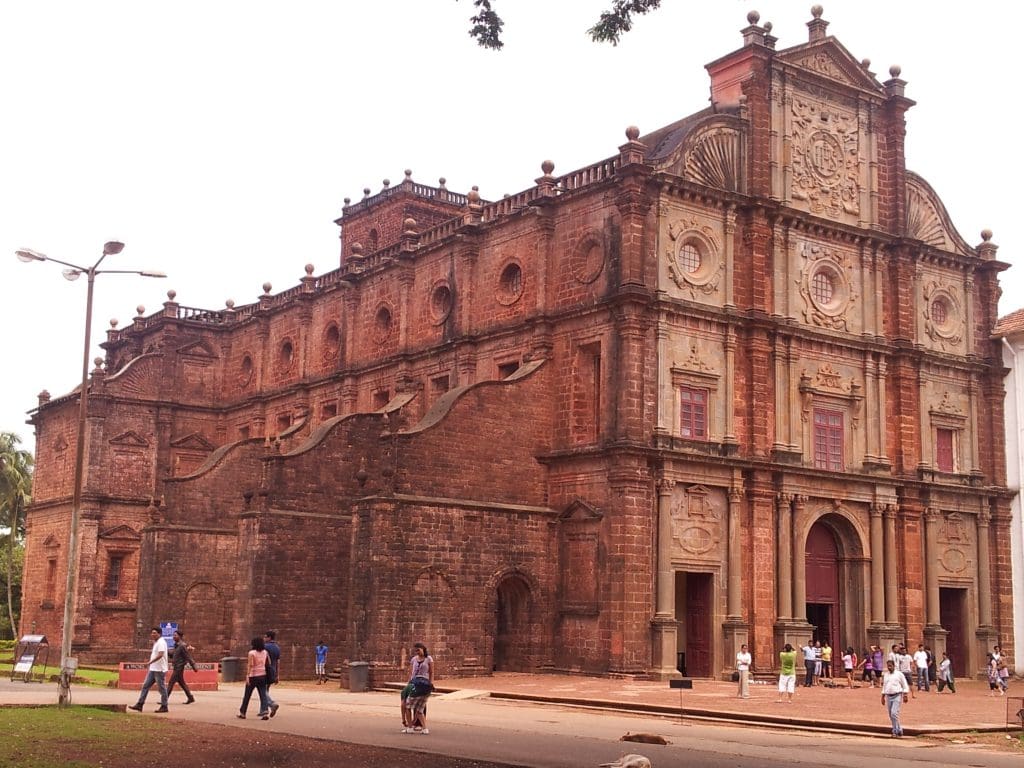 Making Goa your next travel destination should be a no-brainer. Relax and enjoy sundowners at its beaches, witness its natural beauty, scale its forts and dine at bespoke eateries. Bow your head at its temples and churches, and bob your head at its discotheques. Don't forget to add Aguad and the several new offerings of the state to your travel checklist. See you there.
Read more: Latest