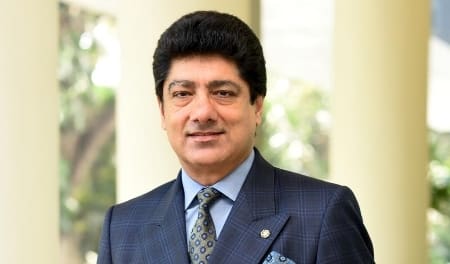 Indian Hotels Company (IHCL) announced the signing of a luxury hotel in Shiroda, located in the Sindhudurg district of Maharashtra. The land has been leased from the Government of Maharashtra.
Commenting on the signing, Puneet Chhatwal, Managing Director and Chief Executive Officer, IHCL, said, "We thank the Government of Maharashtra for enabling and supporting us with this project. IHCL has pioneered many destinations and put locations like Rajasthan, Kerala, Goa, Coorg, and the Andamans on the global tourist map. With the help of the Ministry of Tourism and the Government of Maharashtra, we will be able to create a world class beach resort in the idyllic destination of Shiroda. This development will create and enhance employment opportunities whilst contributing to tourism revenues to the state of Maharashtra."
The luxury resort spread over 138 acres will have 150 rooms including 46 villas. It will have multiple restaurants, a bar and conference facilities. A state-of-the-art wellness facility under IHCL's brand of Jiva Spa will also be part of the project. The large open spaces will be transformed into beautifully landscaped gardens, outdoor entertainment and sports facilities.
Guests are constantly seeking newer and unexplored destinations. Shiroda, with its beautiful and pristine beaches, is just the right location to create a new high-end tourist destination in Maharashtra. There are two new airports being developed – at Mopa in Goa and at Chipi in Maharashtra. These will make this destination even more accessible to tourists.
Shiroda is a small village in the Sindhudurg district in Maharashtra. It is a virgin, unpolluted piece of paradise with long stretches of golden beach in a picture postcard perfect setting of lush greenery and swaying coconut palms. It is also famous for its Vetoba Temple and the popular Malvani cuisine
Read More: News