Indian Hotels Company (IHCL), South Asia's largest hospitality company, launched Travel For India (#TravelForIndia) – a campaign to inspire safe travel and help rebuild the tourism and hospitality industry that touches millions of lives, on the occasion of World Tourism Day.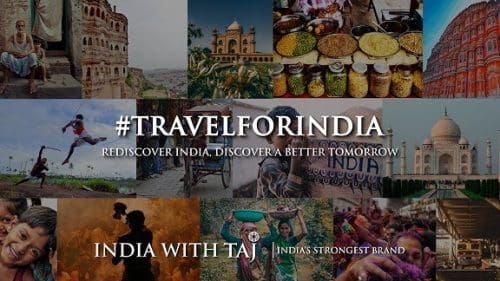 In line with the Government's 'Vocal for Local' vision, Travel For India aims at driving awareness about the importance of domestic tourism and its impact on livelihoods. With a number of initiatives supporting indigenous tourism in the pipeline, #TravelForIndia was kick-started with a special video, celebrating the incredible diversity of India whilst spreading a message of optimism, hope and unity in solidarity of its vast ecosystem
Speaking about the initiative, Puneet Chhatwal, Managing Director and Chief Executive Officer, IHCL, said, "One of the most critical sectors, the travel and hospitality industry, which accounts for over 8 per cent of India's total employment with over 4 crore jobs, is one of the most affected by the pandemic. 'Travel for India' supports responsible travel by showcasing the millions of people dedicated to making tourism a unique experience. It reiterates IHCL's commitment to support the revival efforts of the sector whilst conveying the far-reaching social impact each traveler's journey can make."
The campaign video, which went live on Sunday 27th, September, is the beginning of a concerted effort from IHCL to initiate a discourse around the role hospitality will play in the coming months in helping people rediscover all that India has to offer, while driving a sense of curiosity in exploring its many facets as well as making a difference to the community.
Let us come together and give the future of travel a new meaning. Rediscover India with Taj while putting a smile on the many faces you meet along your journey. Because when you travel, India moves.