LOT Polish Airlines, a member of Star Alliance, operates daily nonstop flights from Delhi and Mumbai to Warsaw and thereby offers travellers from India easy access to one of the most fascinating European capitals.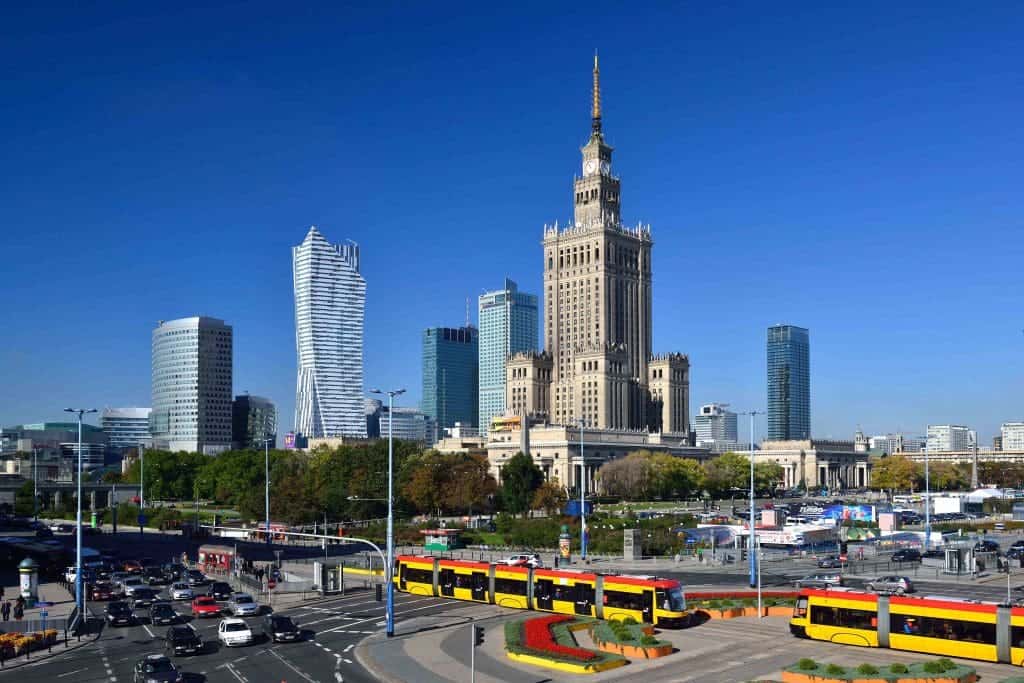 Travellers from India can immerse themselves in Warsaw's vibrant fusion of cultures, where East meets West – and where history meets modern city life with shopping, dining and lots of unique experiences.
As the proud recipient of the esteemed "Best European Destination 2023" award, Warsaw represents Poland's rich heritage and modernity. Travellers will be captivated by the city's enchanting landmarks, such as the meticulously reconstructed Royal Castle, showcasing Poland's regal heritage through opulent interiors and exquisite artworks. The Museum of Warsaw offers a vivid journey through the city's past, with artefacts and exhibits that bring history to life.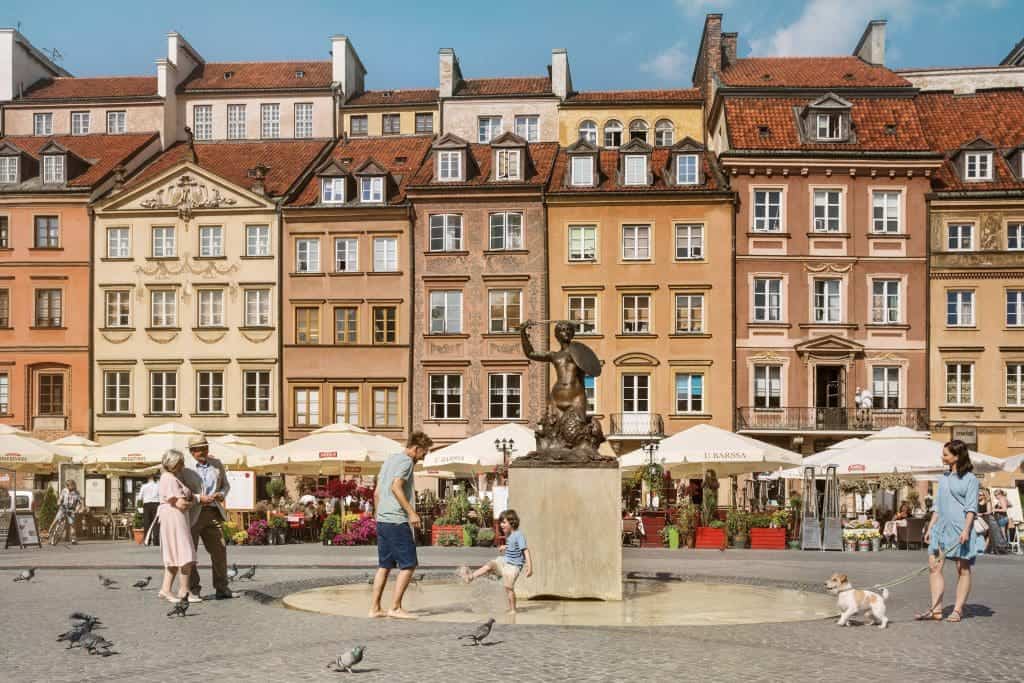 Gateway to a rich heritage and modernity
Shopaholics will be delighted by Warsaw's diverse and vibrant shopping scene. Nowy Świat Street, with its stylish boutiques, international brands, and charming cafes, offers a wide array of options. For an authentic shopping experience, the historic Old Town Market Square features local handicrafts, unique souvenirs, and traditional Polish products. Additionally, the Złote Tarasy shopping centre combines world-class fashion with modern design, catering to a variety of tastes.
The charm of Warsaw's Old Town, a UNESCO World Heritage Site, lies in its meticulously restored buildings and picturesque cobblestone streets that transport visitors back in time. The colourful facades, historic churches, and the lively ambiance of the city's charming cafes and restaurants create an immersive experience worth exploring. Just outside the city centre is the majestic Wilanów Palace, a baroque residence surrounded by beautifully landscaped gardens, offering a serene escape from the bustling city life.
A culinary fusion of cultures
Polish cuisine, renowned for its hearty and flavourful dishes, has something to offer for all including lots of vegetarian food options. Indulge in traditional Pierogi, delectable dumplings with various fillings, or savour the famous Żurek, a sour rye soup that can be prepared in a vegetarian version. Polish cuisine also boasts a wide range of delicious salads, fresh vegetable dishes, and mouth-watering desserts.
When it comes to dining in Warsaw, there are several notable restaurants worth exploring:
Dawat is a more upscale restaurant that serves up traditional Indian cuisine in a luxurious setting. Definitely one of the best of its kind in Poland.
Vege Miasto is a newer vegetarian restaurant that prides itself on offering creative and flavourful plant-based dishes. Their menu changes seasonally, so there's always something new to try.
U Fukiera, a Michelin-starred establishment, offers an elegant setting where guests can savour the best of Polish cuisine.
Zapiecek, a cherished local restaurant chain with multiple locations, has been delighting patrons with a diverse selection of traditional Polish dishes for over a century.
Bollywood Lounge Warsaw, for Indian and fusion dishes, plus DJ sets, party nights & dance shows: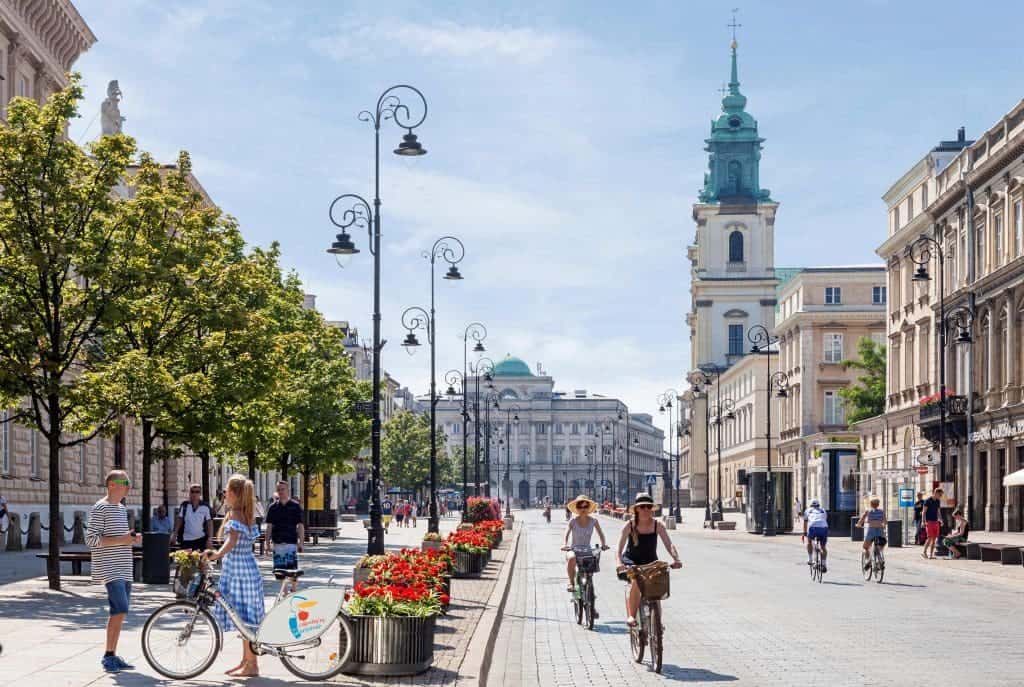 Travelling in style, flying in comfort
LOT Polish Airlines provides daily nonstop flights from India to Warsaw: Every Monday, Tuesday, Thursday, Friday and Saturday from Delhi; every Sunday and Wednesday from Mumbai. India-originating flights depart mid-morning and arrive in Warsaw during lunchtime, giving travellers plenty of time to reach their hotel in downtown from the airport and start exploring this unique city.
On all flights from India, LOT Polish Airlines operates a modern Boeing 787 Dreamliner with many amenities which make travelling more relaxing. On the routes from Delhi and Mumbai, LOT Polish Airlines offers three classes of service: LOT Business Class, LOT Premium Economy Class and LOT Economy Class. Passengers can opt for Indian dishes catered by well-known Taj Sats and they can also enjoy Indian movies and music in the in-flight entertainment program.
The flights from Delhi and Mumbai to Warsaw are available for sale through all major distribution channels.
Read more: News