Once the exclusive domain of India's royal families, many palaces and royal homes have morphed into luxury heritage hotels in India but retained their grandeur, artefacts and personalised hospitality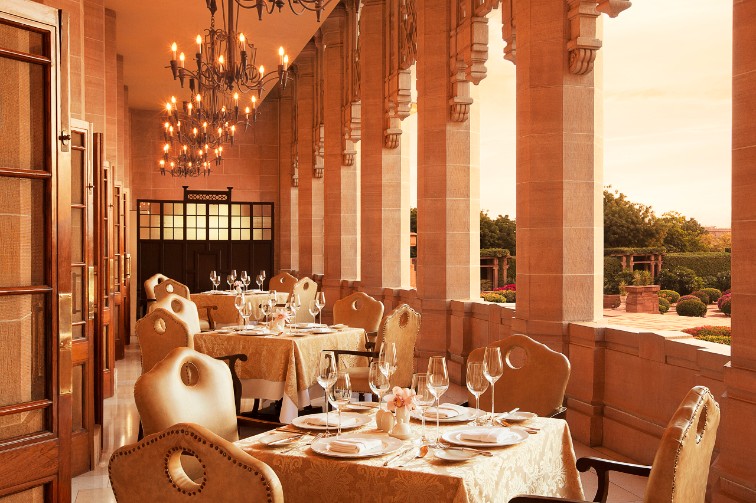 India has always been known for its rich history and imperial lifestyle. Its royal palaces were once the official residences of the royal family but over time have been converted into luxury heritage hotels & resorts that still retain their old-world charm, while providing modern amenities.
Part of the charm comes from the legends and folklore that are an intrinsic part of the palace ethos. Everyone loves a good story and India has its fair share of stories to narrate.
Visit any one of these heritage hotels and you will find that they have a story to tell. What separates these hotels from other luxury hotels is that they offer a sense of history and a unique. Legacy and tradition blend impeccably with state-of-the-art services albeit with a local flavour in the cuisine and cultural vignettes in these luxury heritage hotels in the country.
A section of these palaces has been converted into a museum and is open for guests. Staying in one of these palaces is a once-in-a-lifetime experience and is akin more to a journey through time and space into an era that redefined grandeur, luxury and royalty.
The Imperial, New Delhi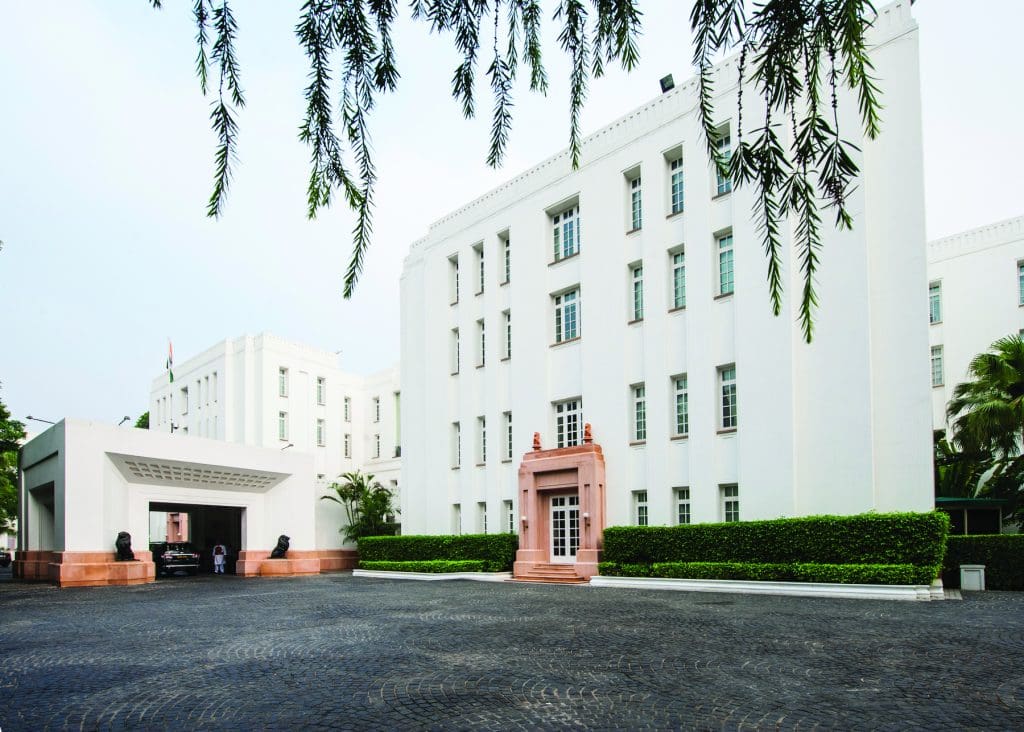 Built in the year 1931, this is one of the best luxury heritage hotels in the country. The Imperial is one of the oldest hotels and the first luxury grand hotel in New Delhi. Earlier, known as Queensway, The Imperial has the largest collection of colonial and post-colonial artefacts anywhere in New Delhi, with an in-house museum and art gallery and is well-known for its heritage and legacy.
This heritage hotel, located in Central Delhi, close to Connaught Place, has several restaurants serving delectable delicacies from a bygone era, a pool-side bar, a health club, a spa and a sauna. The restaurants and bars at The Imperial have a Victorian charm and ethos from the days of the Raj, infusing classic, colonial influences.
The 235 spacious rooms display white marble flooring, sports rattan furniture, original period art and photographs. Illustrious personalities like Pandit Jawaharlal Nehru, Mahatma Gandhi, Mohammad Ali Jinnah and Lord Mountbatten are believed to have held official meetings here.
Taj Umaid Bhawan, Jodhpur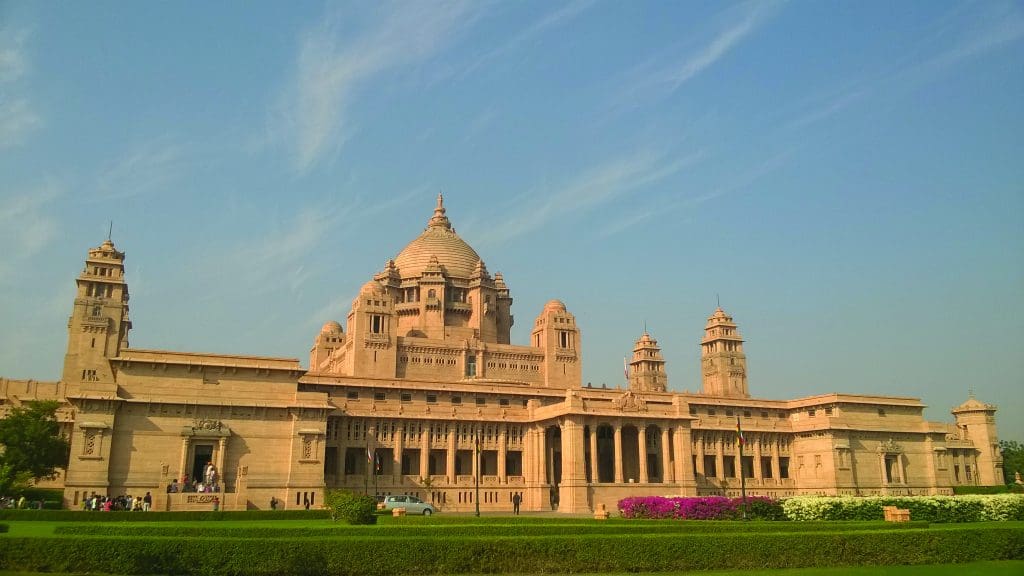 As one of the premier luxury heritage hotels, Chittar Palace, built in 1943, is named after Maharaja Umaid Singh and is the last of the great palaces of India and one of the largest private residences in the world. The palace is divided into three functional parts – the residence of the royal family, a luxury Taj Palace Hotel, and a museum focussing on the 20th-century history of the Jodhpur Royal Family.
The hotel wing of the palace, called 'Taj Umaid Bhawan Palace Jodhpur' and run by Taj Group of Hotels, has 70 rooms that include the luxurious Regal and Vice Regal Suites and the spectacular Maharaja and Maharani Suites. Fine restaurants, charming lounges and fine dining are not only romantic, but an experience in itself.
The Oberoi Cecil, Himachal Pradesh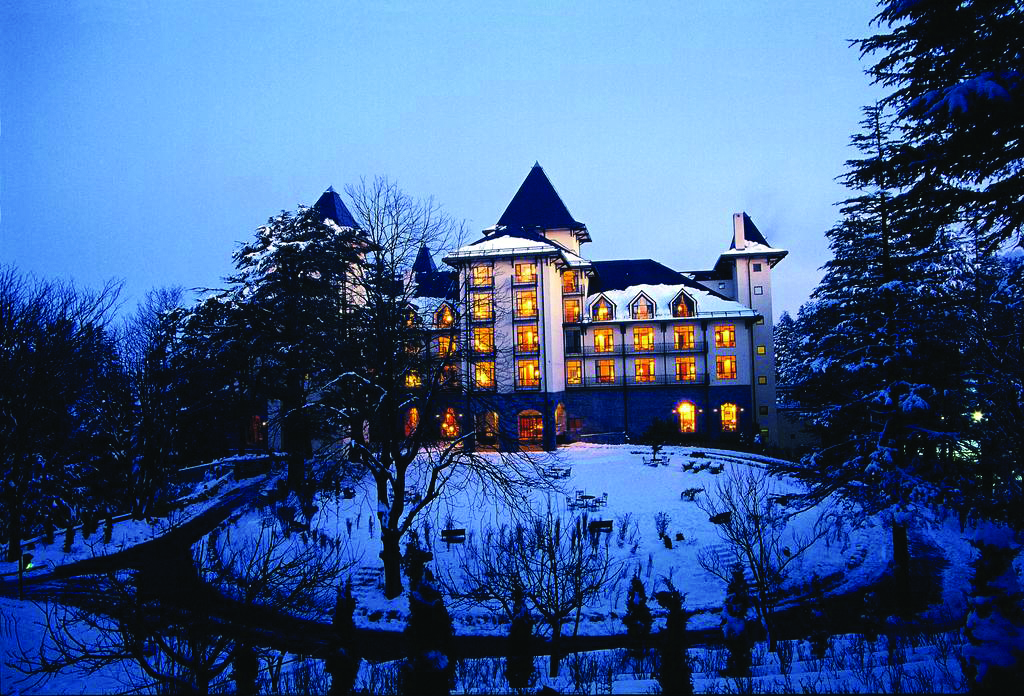 Regarded as one of the finest luxury heritage hotels in the country, The Oberoi Cecil, located in Shimla was built in 1884 and is located 7000 ft higher in the mighty Himalayan range. Guests can immediately feel the elegance and grace of the Colonial era.
The hotel reopened after restoration in 1997 to its original majesty with wooden floors and period furniture and spectacular views of the valley. The 79 centrally heated rooms have all the facilities that can make guests' stay memorable and comfortable.
The hotel has a heated swimming pool, billiards rooms and children's activity centre and a well-stocked library with many opportunities for nature walks. For couples, the hotel provides a private dining room for a romantic dinner. Each room is furnished with Burmese teak floors, and colonial touches from the Ottoman Empire.
WelcomHotel the Savoy, Mussoorie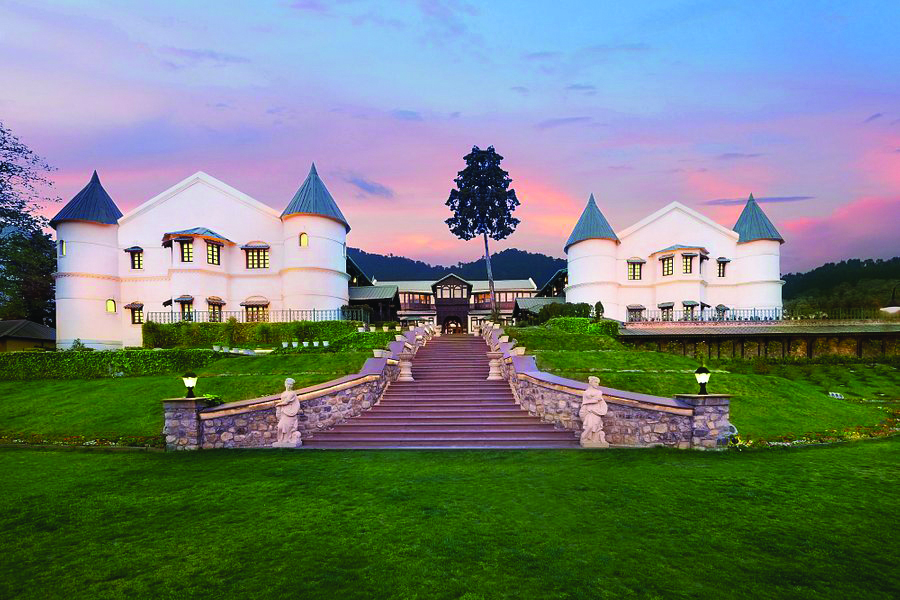 If you seek a comfortable stay with luxury and heritage thrown in for good memories, Fortune the Savoy is your one-stop destination. Located in Mussoorie, it is an ideal destination for a vacation. The hotel is ethnic in style and boasts style modern amenities, perfect for honeymooners, and heritage and hill resort lovers.
This royal heritage hotel, which is counted among luxury heritage hotels in the country is a perfect place for honeymoon couples, heritage travellers or hill lovers. The 50 elegantly furnished rooms include 26 Savoy Chambers, 12 Fortune Exclusive Rooms and 12 Fortune Suites that provide an old-school charm and an incredible view of the valley.
Guests can relax at the spa or work out at the state-of-the-art gymnasium. Picnics and excursions are also organised by the hotel. A fine dining restaurant, The Grand Dining Room, allows guests to indulge in delicacies or pamper their palates at Fortune Deli. The Writer's Bar is a place to spend a relaxed evening with premium drinks.
Lalitha Mahal Palace, Mysore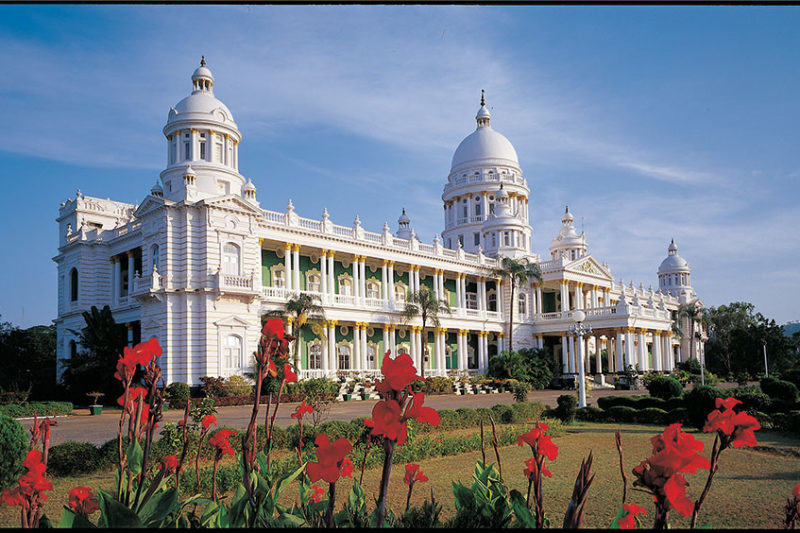 Built in 1921 by Maharaja Krishnaraja Wodeyar IV, this palace, located on top of a small hillock amidst terrace gardens is one of the leading luxury heritage hotels in the country. It is the second-largest palace in Mysore and was built to exclusively accommodate the then Viceroy of India.
Designed in Renaissance style, the palace, meant for special royal guests, has now been transformed into a heritage 5-Star. The palace has maintained its original grandeur. The 54 suites include period furniture and gilt-framed Belgium mirrors. The multi-cuisine restaurants have live instrumental music during Lunch and Dinner and traditional grandeur.
The royalty factor cannot be downplayed and it's something guests are accurately conscious of this majestic double-storey building. The Dining Room is the original ballroom of the palace and is in Baroque style. The palace also has a well-stocked library that is open for all guests who enjoy reading.
Brunton Boatyard, Cochin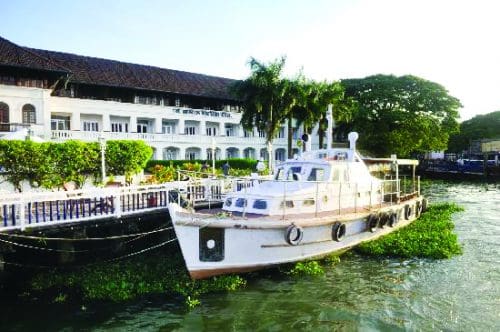 One of the luxury heritage hotels in the country is at the historic Fort Cochin. Here is an elegantly styled colonial hotel for the urban traveller. All 26 rooms are sea-facing, overlooking working fishermen and huge boats that pass by.
A terrace restaurant, Terrace Grill serves authentic Portuguese, Dutch, Arabic, Kosher, British and local Kerala dishes made with local ingredients that will take guests back into the time of the Raj. Fresh and authentic seafood is available here. The hotel also has a well-stocked bar, Armoury where guests can indulge in new cocktails every evening.
A diverse array of Luxury Heritage Hotels
Luxury Heritage Hotels in the country offer an unparalleled experience of opulence blended with history and culture. These architectural marvels, once the splendid palaces, havelis, and forts of India's royalty, now serve as exquisite accommodations that transport guests back to the grandeur of bygone eras.
While offering a luxury lifestyle, they meticulously preserve their historical and architectural integrity. Each property tells its unique story, steeped in local tradition, culture, and art. The diverse array of these heritage hotels, from the palatial retreats of Rajasthan to the colonial tea estates of Assam, provides not just a stay but a journey into India's rich past. Ultimately, a stay in one of India's Luxury Heritage Hotels is more than a mere vacation – it's a timeless encounter with India's vibrant heritage and an opportunity to live a slice of its regal history.
Here are more of the renowned Luxury Heritage Hotels in the country that you can marvel at and live in:
Taj Lake Palace, Udaipur: Once a royal summer retreat, this hotel appears to float on Udaipur's Lake Pichola. Its opulent rooms, world-class dining, and spectacular views make it one of the most romantic hotels in India.
Rambagh Palace, Jaipur: Originally built in 1835, the Rambagh Palace has served as the residence for Jaipur's Maharaja and is now a luxurious Taj hotel. The hotel features beautiful gardens, marbled corridors, and magnificently decorated chambers.
The Oberoi Grand, Kolkata: Known as the 'Grande Dame of Chowringhee,' The Oberoi Grand is famed for its classic style, colonial architecture, and world-class service.
Wildflower Hall, Shimla: Once the residence of Lord Kitchener, Wildflower Hall is a 5-star hotel set in the beautiful Himalayas. Managed by the Oberoi group, it offers panoramic views, a luxury spa, and a range of outdoor activities.
Falaknuma Palace, Hyderabad: Translating to "Mirror of the Sky", this Taj hotel was the former residence of the Nizam of Hyderabad. It's known for its opulent interiors, Venetian chandeliers, grand marble staircases, and a vast collection of rare artefacts.
Neemrana Fort Palace, Rajasthan: Built-in 1464 AD, Neemrana Fort Palace is one of India's oldest heritage resorts. It offers a vibrant site of cultural performances, celebrations, and feasts.
Ahilya Fort, Khargone, Madhya Pradesh: Overlooking the holy Narmada River, this 18th-century fort-turned-hotel offers serene views, intimate courtyards, and exquisite meals made with home-grown organic produce.
Fateh Prakash Palace, Udaipur: Situated on the eastern banks of Lake Pichola, this Taj hotel is known for its suites decorated with original paintings and period furniture.
Raj Palace, Jaipur: One of the oldest palaces in Jaipur, Raj Palace has been meticulously restored and converted into a luxury hotel, offering richly decorated rooms, courtyards, and a charming ambience.
The Grand Dragon Ladakh, Leh: Perched at 11,562 feet in the tranquillity of the Himalayas, this hotel combines traditional architecture with plush comfort and offers magnificent views of the Stok Kangri Mountains.
Glenburn Tea Estate, Darjeeling: This boutique hotel set amidst lush tea gardens and beautiful mountain ranges offers an exclusive retreat. It allows guests to partake in tea-tasting sessions and plantation walks.
Narendra Bhawan, Bikaner: Once the residence of the last reigning Maharaja of Bikaner, the hotel showcases the opulence of the royal lifestyle alongside quirky elements of post-independence design.
Each of these heritage hotels indeed serves as a gateway to the times of India's rich royal past, offering luxury stays that are steeped in history.
Read More: Hotels & Resorts