Famously referred to as the City of Dreams or the City that Never Sleeps, Mumbai is a potpourri of heritage, entertainment, and the balmy sea
HERITAGE WALKS
Lose yourself in Mumbai's historic colonial landmarks and architectural marvels around Fort and Colaba, the city's famous precincts. Make sure not to miss the Gateway of India, Taj Mahal Palace Hotel, Wellington Fountain, The Prince of Wales Museum, Elphinstone College, Bombay High Court, Crawford Market, and more.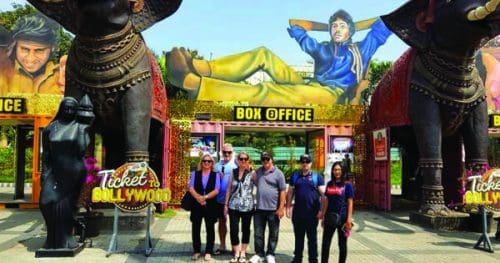 BOLLYWOOD
The birthplace of Bollywood is today the world's largest film-making entity. With 1,000 films being produced annually, Bollywood has taken Mumbai to global standards and has created heroes of normal men. Take a behind-the-scenes tour, visit an old heritage cinema, peek inside a film star's makeup room, and pose for souvenir snapshots with some of today's Bollywood stars.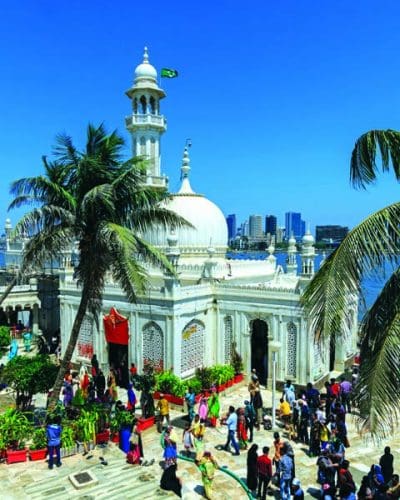 HAJI ALI DARGAH
Floating like a sacred mirage off the coast, this Indo-Islamic shrine located on an offshore inlet is a striking sight. Built in the 19th century, it contains the tomb of the Muslim Saint Pir Haji Ali Shah Bukhari. Legend has it that Haji Ali died while on a pilgrimage to Mecca and his casket miraculously floated back to this spot.
CHUG ALONG
Quaint old buildings, dilapidated bungalows, and isolated railway quarters line the stations from Churchgate, all the way to Andheri on the Western Line – enjoy this and much more on the notoriously crowded local trains and the BEST double-decker buses that the city of Mumbai is famous for. Travel during the non-peak hours to avoid the maximum rush.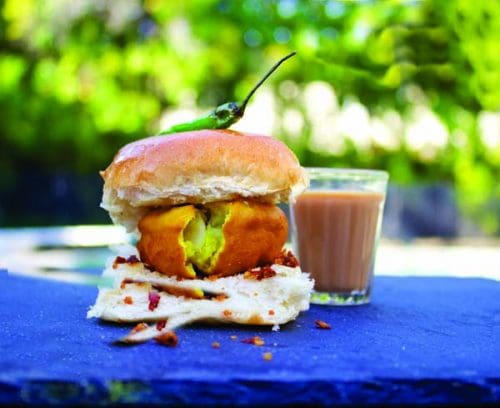 HIGH ON FOOD
From finger-licking pav bhaji to the must-have, vada pav, Mumbai is famous for its authentic street food, which is widely available on the streets of Mumbai. You can also shift from mainstream and try the Bombay Duck or the Shark Fry recipes close to the heart of Mumbai.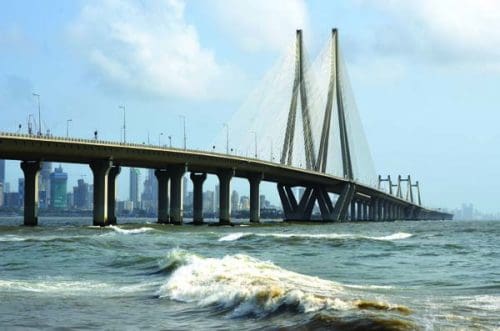 BANDRA–WORLI SEA LINK
Officially called Rajiv Gandhi Sea Link, the Worli Sea Link opened in 2009 and is nothing short of an engineering marvel. The tall, imposing ropes holding the bridge high in the open Arabian Sea reduces driving time between Bandra and Worli and provide a spectacular view of the city.
QUEEN'S NECKLACE – MARINE DRIVE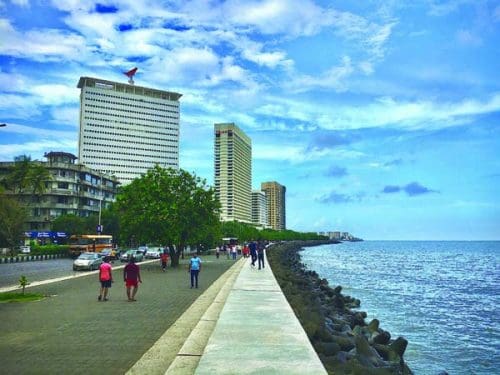 A 3 km long boulevard in South Mumbai, it is a 'C'-shaped six-lane concrete road that links Nariman Point to Babulnath and is situated at the foot of Malabar Hill. The promenade is lined with palm trees, and at the northern end of Marine Drive is Chowpatty Beach. Large crowds of people come to this place to stride along the beautiful walkway and to view the stunning sight of the setting sun at dusk.
Read More: Discover your India