"It's the possibility of having a dream come true that makes life interesting.". This line from 'The Alchemist' by author Paulo Coelho, has been the bedrock of many dreamers and doers, and certainly holds true for Naveen Kundu.
For Naveen Kundu Managing Director, EbixCash Travel Services – India, South East Asia & Middle East, this is a personal leitmotif that has helped him build and rebuild himself, as many times as life has thrown him a curveball.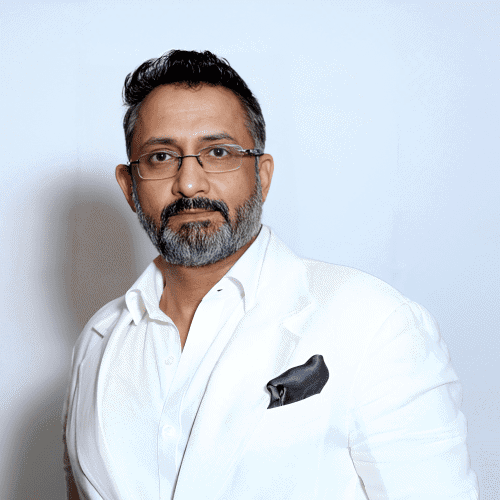 A firm believer in being the architect of his fate, Naveen Kundu has charted a career that has taken him from his native Kashmir to global heights. Tenacity, grit, and conviction, along with his personal adage "Try harder, not just work harder", have given Naveen Kundu awards, accolades, and experience galore.
In a freewheeling tête-à-tête with Today's Traveller for the Collectors Issue ''Champions of Change'' 2022, Naveen Kundu reminisces about his career, corporate lessons, and life in between.
Naveen Kundu's earliest days were spent in Srinagar, one of the most scenic and tourist-loved places in India. The carefree days were short-lived as political upheavals changed the socio-economic landscape of the state, as Naveen Kundu pursued his Bachelor's in Management Studies. Even as his home state was mired in uncertainty, India took forward the leap of economic reforms in the early nineties, unleashing new opportunities for one and all.
Naveen Kundu, determined to make better choices and have a rock-solid career, began his corporate journey with Choice Hotels, leading marketing and communications, sales, and franchise development. As part of the first team of the American brand, building its India base, Naveen Kundu established India's first global sales office for outbound hotel sales. It was a role that would give him plenty of exposure and the multi-faceted experience sowed in him the seeds of entrepreneurship, early on in his career.
Path to Progress
Headstrong and industrious, Naveen Kundu's path to progress wasn't without its share of struggles. But his never-say-die attitude coupled with an insatiable determination and discipline, helped him to navigate the cut-throat world of the travel and tourism business, like no one else.
His next stop was his own company, Leisure Corp (formerly Leisure Tours), which he founded in 2001. Over the next two decades, Naveen Kundu would go on to change the face of the travel and tourism business in India. With his innate drive and discipline, Naveen Kundu's business strategies became a game-changer for meetings and events (MICE) business in India.
Naveen Kundu's business clairvoyance to foresee trends has been one of his biggest strengths. After over two decades of helming Leisure Corp, he realised that the time had come to scale up and shape up his business to the next level. Naveen Kundu took a strategic decision to let his business become part of a larger conglomerate and challenge himself yet again to another adventure.
Tourism and technology became Naveen Kundu's next frontier, with EbixCash and its 'Phygital' strategy to disrupt the market. Today EbixCash is possibly the only company of its kind in Asia covering all aspects of the travel landscape from online, offline, inbound, outbound, domestic, cruises, MICE, and corporate travel, to visa and financial exchange. The company is the largest in Indonesia and the Philippines with a strong presence in Singapore, Dubai, Malaysia, and most areas of this region.
A Good Leader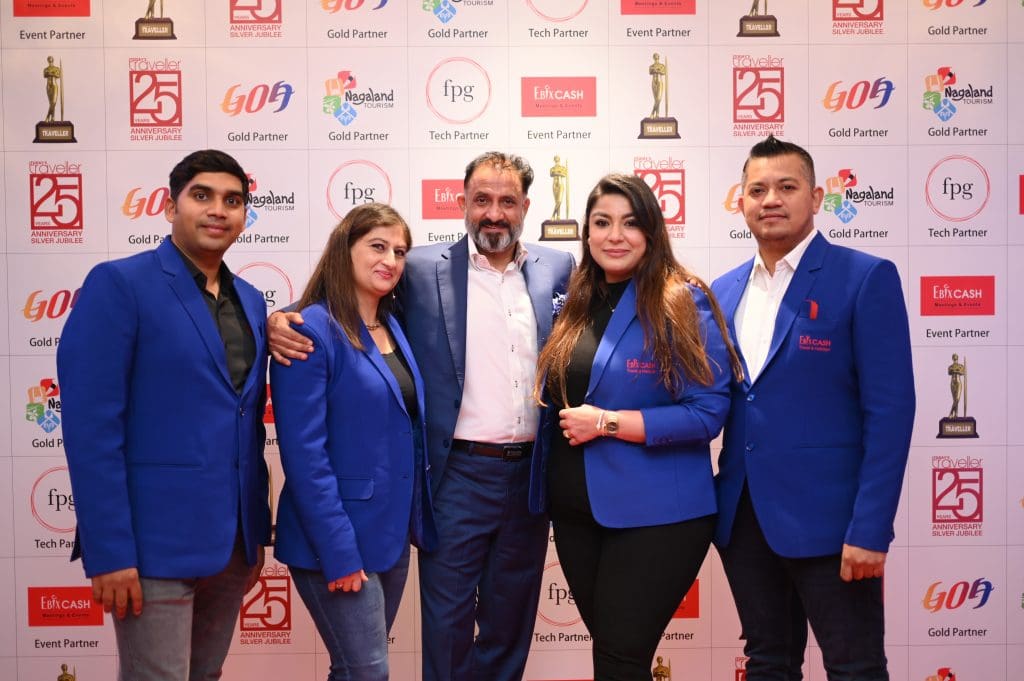 A good leader must have the ability to think and see beyond himself, and Naveen Kundu has that in spades. Tourism and hospitality have always been and will continue to remain Naveen Kundu's career of choice, and he has changed the perspective of the business many times by integrating processes with his brand of passion and personalisation.
Naveen Kundu has a deep understanding of the travel and tourism industry, having handled a wide range of business functions within it. His expertise extends to all aspects such as air ticket distribution, corporate travel management, technology solutions for web and mobile interfaces; event management, and much more.
He is also credited with successfully launching multiple strategic initiatives that have enabled him to become an industry leader. He has built an enviable track record in delivering superior customer experience and value to travellers. His passion for service excellence is core to his leadership style and he leads from the front to ensure that customer satisfaction is maintained and his company becomes the most preferred travel partner in these regions.
As a highly respected member of the Indian travel and tourism industry, with a strong track record of success in driving business growth and delivering results, Naveen Kundu continues to be an inspiration and role model for many aspiring entrepreneurs looking to make their mark in the field of travel and tourism.
Unmatched Passion
Having been an esteemed leader and a successful entrepreneur for decades, Naveen Kundu has established himself as one of the most influential figures in the travel and tourism sector. His achievements range from successful business ventures to humanitarian work, and he is known for his exceptional problem-solving skills.
Naveen Kundu's passion for the business is unmatched, though when not chasing targets and closing deals, he prefers to enjoy a run now and then, with occasional tri-athlete competitions on the anvil.
Clearly, when it comes to competition, Naveen Kundu prefers to challenge himself. To be better than his own self. The young lad from Kashmir truly has never given up on himself. And India's tourism and hospitality business has been better off for it.
Read more: Interviews