When you are with Ritu Saigal, you know exactly where you are. She says it like it is and you can be sure that you have the right partner by your side. Her efficiency and attention to detail are as much a part of her persona as is her zest for life.
Ritu Saigal, Director, Travel With Us is an experienced owner with a demonstrated history of working in the leisure, travel, and tourism industry.
Skilled in Management, Hotel Management, Business Development, Marketing Strategy, and Hospitality Industry, Ritu Saigal has strong entrepreneurship skills backed with a Bachelor's degree focused in Philosophy from St. Stephens College.
Ritu Saigal shares the highlights of her journey, her belief systems, her learnings along the way, and what drives her to do what she does…
A family of professionals
I come from a family of professionals and academicians – teachers, doctors and engineers. So, when I told my family in 1982 that I want to join the hospitality industry, it came as a shocker for them. Especially when I had got through the most prestigious college -St. Stephens, Delhi University. They thought I would either do an MBA, LAW, or sit for civil services exams, or go into teaching profession at the least.
But I was quite adamant and I was very sure this is what I wanted to do. So as a compromise they said I must get myself professionally qualified for this profession. I honestly think they were hoping that I would give up the idea while doing the professional course.
Those days there was no IATA center in India, so one had to do the online course from Geneva costing USD 500 which was huge at that time. But my parents and elder sister would do anything for studies and a professional qualification. Lo and behold my sister a doctor who was at that time, based in London, paid the fees. That was such a pressure on me to qualify the same.
I then did the Air India ticketing course which I passed with excellence. In those days the Air India ticketing course was a very reputed and prestigious course even internationally. They had excellent teachers. Frankly, the Air India Course taught me so much more than the IATA course did. It was sad when they discontinued.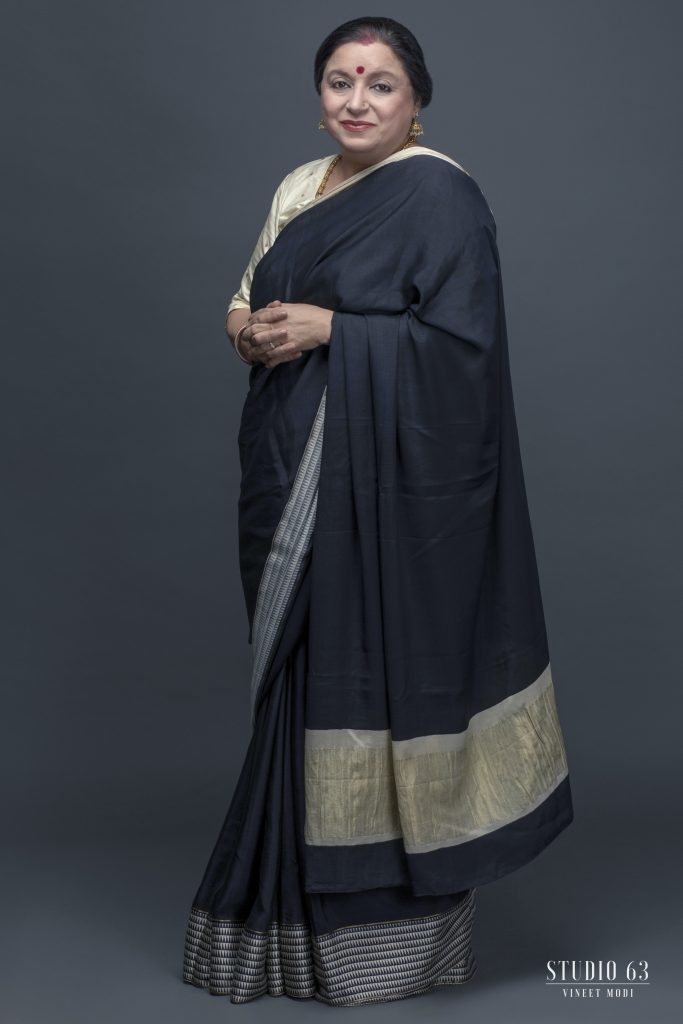 Starting work and the learning curve
I started working at Trade Wings (then the only public limited Travel agency) as a domestic counter staff. For the life of me, I could not understand the logic in the three-letter codes given to the airports and the two-letter codes given to airlines. Even during the training, I was always curious and to this day, I don't have an answer.
So I started my career with the huge ABC books for calculating the fares and the world divided in three zones. To talk to Air India, we had a hotline, which if we got through more than twice a day, it was a dream come true. I slowly realized that this was not as glamorous and sexy as it seemed to be from the outside.
An incident which changed my outlook
There was one incident that changed my outlook towards work for the rest of my life. I had made a huge mistake and it cost the company about INR 700 which was a one-way fare from Delhi to Bombay ( as pronounced those days). My supervisor of course scolded me, and I felt humiliated. In my arrogance, I went to the supervisor and said to deduct it from my salary.
An hour later he called me to his office and very politely and firmly told me that if my salary was so unimportant for me, I should probably give the job to someone who needs the job and the salary but to never ever be flippant about money earned. I have never felt so stupid and ashamed of myself. It taught me a lesson for a lifetime and I still consider that supervisor as my first teacher in this journey.
I feel it is very important to work with the right people in the right organization in the early stages of your career. I strongly recommend to those starting their careers, do look at the remuneration but pay more attention to the organization and the people you are going to work with. They and not the remuneration will set the foundation for your career. And once your foundation is strong, the money will come.
My next stop that changed my career path
My next stop was SOTC and that changed my career path. For tours and customer handling and how to be fearless, I could not have asked for a better teacher than Ranjit Malkani, Chairman of SOTC. He always said that think of yourself as the customer and then plan your product and serve the customer as you would expect to be served yourself.
He always stood by the staff who had committed a mistake, if the intention and action were in the right direction. Till today, I follow that to the dot even when I have suffered a financial loss. You are because of your people and your customers and your partners in whichever order.
Never burn your bridges
Another experience I want to share is: never burn your bridges. I remember due to some reason, I had to leave my job. It broke my heart, but I had no option. The branch manager at SOTC was very decent. He tried to stop me but once I had decided and he knew the decision was final that was it. I worked till the last day of my notice period and handed over well-made out notes, customer details, etc. We parted with the hope that I would come back to SOTC sometime.
Three years later, I needed a job. I just picked up the phone and called my old office. Somehow, I couldn't think of any other way or any other organization. They didn't even think twice and said to start immediately. Later, when I thanked Mr. Malkani for offering me the job again, he mentioned that he did it also for the larger picture and the future of his company. It was an investment for the future he said. And I did rise to one of the top positions in the company with an impressive YOY increase in business.
Two lessons. First, always part gracefully. You never know where you might meet again and when you do, you should not be shy of the meeting. Second, don't ever take the focus off from the larger picture of your business. All your actions must lead to that and they must be in the right direction. There are no shortcuts in life and there is no substitute for decency and grace.
Remember that there are no free lunches
I remember when SOTC decided to close their offices and open Franchises, I was devastated. I had always thought that I would retire from SOTC. I remember getting a call from Mr. Malkani and saying that he wants me to take the franchise for Northern India. I thought he was crazy and told him so.
I came from an academic service background and had got married into one with a huge forces background. It is different working for somebody and different being an entrepreneur. I had no clue and no financial reserves to take up an office and hire staff etc.. I had also just had my second child a year earlier.
I tried approaching various banks. I was told that there are various schemes to encourage women to start a business and at a much better rate of Interest. I went knocking on doors of each and every bank in the city but these schemes were on papers and for good optics only. They wanted collateral. They wanted guarantees etc.
I want to highlight here that in the hospitality business especially travel agencies, there are no collaterals. Your job knowledge, your skills are your only collateral and sadly they mean nothing to the bank. We do not have brick and mortar and machinery which we can mortgage.
Again, my old company came to my rescue and offered to loan me the money. But Mr. Malkani clearly said that there must be a payback plan in place. I still remember him mentioning, always remember that there are no free lunches and whatever you borrow, you must payback. This is the second big lesson of my life that I learned.
Doing a job and setting up your business are two different things
Next, I knew that I had to have family support ( in-laws and my parents) to be able to start this venture. My husband was always confident that this would work. But the real person I wanted support was from my mother-in-law. She was anyway looking after my two kids and the house. I don't remember ever buying any baby foods, any baby clothes, etc. My mother-in-law was super-efficient. I think it is something to do with being a retired general's wife.
Doing a job and setting up your business are two different things. All your vacations, full and half-day holidays, festivals, etc. are not your own when you are setting up your business. I had a long, honest frank chat with my mother-in-law. Another thing I strongly recommend is to talk to all the stakeholders. Tell them the issues and trust me they will come with solutions and support you completely. Don't ever underestimate or take your support system for granted even if they are not working in your office. They are also giving up a part of their life to help you build your dream.
There are no substitutes for hard work, honesty, and focus on the goal all the time. Even if you make a mistake, accept it and be honest about it too, whether it is your customer, your colleague, or your vendors in the business. Make amends but do not do cover-ups. Always remember, human beings can always differentiate between a genuine mistake, a genuine effort, and a cheeky cover-up. Honesty is the first step to long-lasting relationships.
Take each experience as a learning
COVID 19 has taught us if nothing else, at least the importance of having work, having a roof, having food on the table, having a comfortable bed to sleep on, and the ability to do something for somebody. Let's be grateful for the opportunities given in life.
Also, I don't like to play the pity party card of women having it tougher than men. I am nobody to judge whether it is true or false. It may be true but let's all grow out of it. Especially women like us have had more than equal opportunity in life than a lot of our brethren in remote and rural parts of our country.
Rest as they say is history. Take each day, each experience as a learning.
Read More: Corporate Connect