Today's Traveller invites Iyad Rasbey, Executive Director – Destination Tourism Development & MICE, Ras Al Khaimah Tourism Development Authority to share his insights on emerging paradigms in global tourism and plans for rebuilding Ras Al Khaimah as a destination.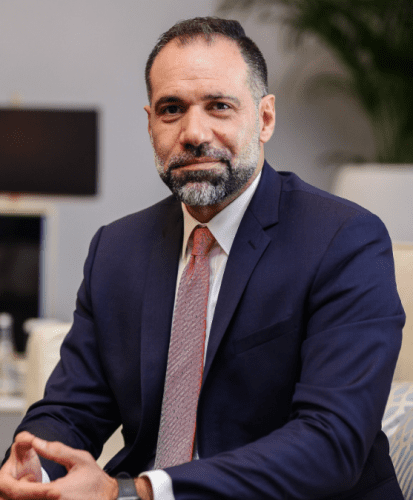 Today's Traveller: As the Executive Director of Destination Tourism Development & MICE, what are your goals and strategies for bringing back Ras Al Khaimah as a preferred global destination?
Iyad Rasbey : The world is emerging from an intensely challenging period and, for many travellers, thoughts about quality leisure time are being redefined. As the global travel and tourism industry starts to recover, destinations must operate in a 'new normal' and navigate the pandemic's long-lasting effects. With our goal to welcome 3 million visitors per year by 2030, we have launched several new initiatives designed to drive continued growth for Ras Al Khaimah.
Earlier this year we announced a strategic vision for the Emirate in the new era of travel, focused on nature, leisure, adventure, culture and history, and authenticity. Appealing to travellers seeking safe and expansive experiences, the new positioning is defined by safety, accessibility, nature, adventure and unchartered moments.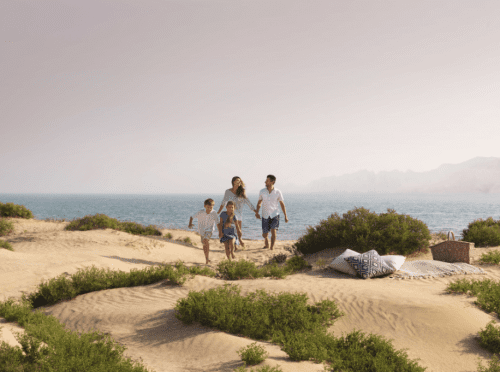 As part of this strategy, we have also announced plans to invest USD 136 million (half a billion dirhams) in 20 sustainable tourism developments across the Emirate. Adding to our range of existing experiences, including the Suwaidi Pearl Farm and an array of adventures on Jebel Jais, this investment plan is in line with our new destination strategy to create sustainable attractions that leave visitors with a positive impression of Ras Al Khaimah.
Underpinning our development strategy is our continuous investment in strengthening connectivity. Ideally located between the east and the west, the UAE is home to the largest number of international airports within close proximity to Europe, Asia, and Africa with over two billion people just a four-hour flight away.
Ras Al Khaimah is a mere 45-minutes away from the Dubai International Airport by road, two hours and 30 minutes away from the Abu Dhabi International Airport, while the Sharjah International Airports is only 35 minutes away. The Emirate's Airport is becoming increasingly active, currently undergoing its biggest expansion strategy since its establishment in 1976.
We are constantly adding new strategic airline partnerships to make the Emirate even more accessible to key source markets. The seamless connectivity drives more footfall from new markets and is a key element to strengthening visitor arrivals.
Today's Traveller: What are the reasons for optimism when you target 3 million visitors by 2030?
Iyad Rasbey : Ras Al Khaimah is the fastest-growing tourism destination in the region. It has been named the Gulf Tourism Capital for the second consecutive year at the annual meeting of Tourism Ministers of the GCC and is a case study in successful COVID-19 management thanks to a robust plan that was set in motion in April last year. This included certifying the destination as safe – in fact, we were the first city in the world to receive both the World Travel and Tourism Council's Safe Travels Stamp and the Bureau Veritas Safeguard Label, marking a key step in its tourism recovery.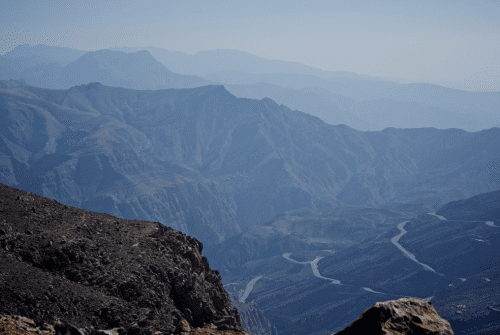 Through our concentrated efforts and adaptability, we have remained resilient throughout the pandemic. Ras Al Khaimah's approx. 25% drop in visitors was around three times less severe than the global average at the virus' peak. Our latest record-breaking July visitor numbers, which saw an impressive 109,048 arrivals over the course of the month, are also a strong indication of continued recovery.
This bumper month was complemented by a healthy H1 performance, welcoming almost 430,500 visitors – a total increase of almost 40% vs. the same period in 2020 (39.5%). The Emirate also achieved a visitor satisfaction score of 98% for the first half of 2021, the highest ever percentage reported for the destination, according to Nielsen data, along with the highest net promoter score among international visitors recorded over recent years.
Looking ahead, Colliers' MENA Hotels Monthly Market Forecast, which launched at the beginning of July, expects that Ras Al Khaimah's occupancy will reach 89 percent in 2021, up 27 percent in 2020. The Emirate also led the region in ADR (average daily rate) and RevPAR (revenue per available room) in 2020 and has witnessed the same healthy performance in ADR and RevPAR figures this year.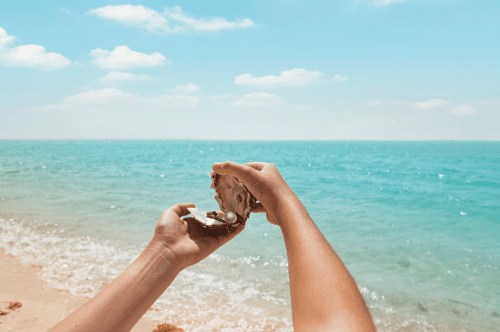 Our strong performance reflects the growing appeal of Ras Al Khaimah among residents and tourists from around the world. Our ongoing investment and the launch of several initiatives and attractions will drive our continued growth through the rest of the year and beyond. We are on track to reach three million visitors by 2030.
Today's Traveller:: What are the unique strengths of the destination that you feel will propel visitors to come to the destination?
Iyad Rasbey : Ras Al Khaimah offers an entirely unique experience and has firmly established itself as one of the most authentic destinations in the Middle East with magnificent landscapes, breathtaking coastlines, and rich and terracotta desert planes.
Home to a number of unique and exciting tourist attractions, the Emirate caters to a full suite of travellers and experiences. Highlights of our unique offering include the Bear Grylls Explorer Camp, featuring the world's first branded accommodation, as well as the highest restaurant in the UAE – 1484 by Puro – both located on Jebel Jais, the highest mountain peak in the UAE.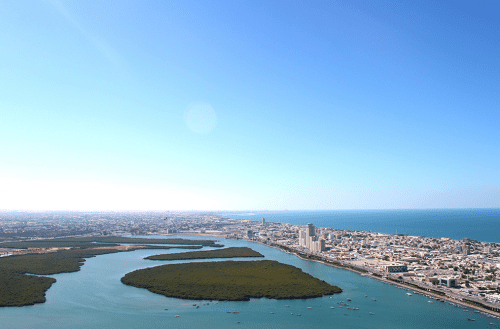 The Emirate is also popular for its exhilarating attractions such as the Jebel Jais Flight: The World's Longest Zipline, the Jais Sky Tour, and the Jais Sky Maze. Visitors are also able to experience our diverse cultural offerings with four sites in Ras Al Khaimah, namely Julfar, Jazirah al-Hamra, Shimal, and Dhayah, being included in UNESCO's tentative list of World Heritage Sites.
Also located in the Emirate is the Suwaidi Pearl Farm – the only pearl farm in the UAE – that seeks to offer guests a glimpse into the city's pearling industry through experiences such as pearl diving and shucking.
Meanwhile, our hospitality offering includes world-class, global brands including Hilton, Rixos, Rotana, Ritz-Carlton, and many others, offering three, four and five-star accommodation. Most recently, the world's largest Hampton by Hilton with over 500 rooms opened in the Emirate. The destination's hotels offer impeccable facilities, sprawling grounds, and public spaces as well as a plethora of activities at affordable prices.
We are also focusing on promoting the Emirate as a leading sporting destination in the Gulf region, appealing to both professional and amateur athletes, as well their supporters, families, and other spectators to visit and explore the Emirate.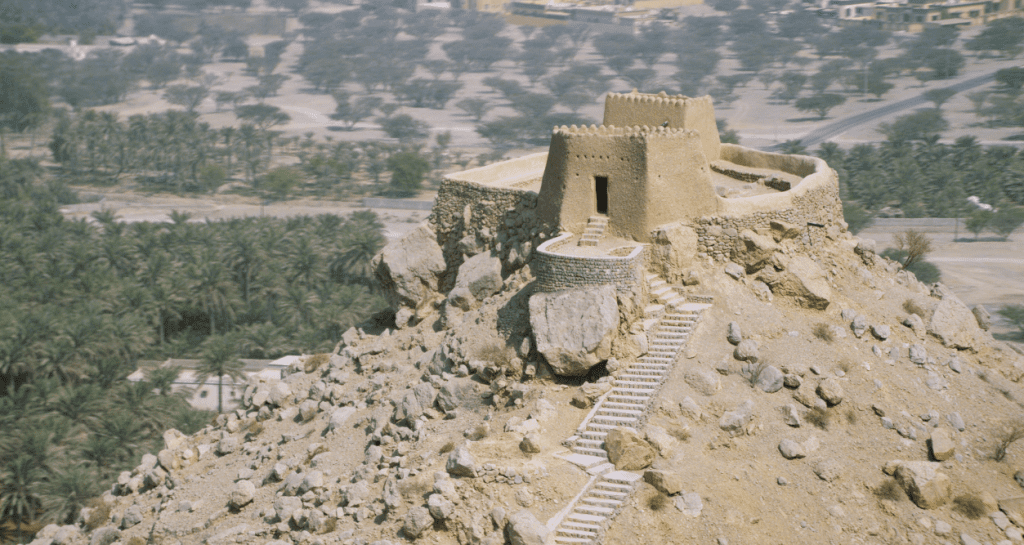 Ras Al Khaimah has hosted a number of prestigious global sporting events including The Road to Ras Al Khaimah (final of the European Tour Challenge Tour), Tough Mudder, Ras Al Khaimah Terry Fox Run, Spartan Ras Al Khaimah Race, Desert Warrior Challenge, UAE Cycling Championship, and the UAE Tour – all of which play a significant role in boosting sporting tourism in the Emirate.
In November, Ras Al Khaimah will host the first-ever 'HIGHLANDER' hiking experience in the GCC as well as the first CrossFit event hosted by Mayhem Nation in the UAE, Mayhem Desert Heat.
Today's Traveller: In the post-Covid scenario, what in your mind are the new paradigms of travel and destination promotion?
Iyad Rasbey : As we navigate through the new normal, we are witnessing a reimagined travel and hospitality sector. Visitors and tourists are choosing destinations featuring wide and expansive areas for social distancing. Ras Al Khaimah is ideal for this, recognised as a destination with open, sprawling areas.
We have also seen that consumers are becoming more mindful of sustainability and travelling in a responsible manner. To this effect, we work with EarthCheck, the global environmental experts, to co-create and implement sustainable practices that address key sustainability and climate change issues facing the tourism industry.
Our initiatives include increased recycling, reduced food wastages, decreased waste and energy consumption, green procurement, and clean-ups at our tourist hotspots. In partnership with the Ras Al Khaimah Public Services Department, we have launched the "Green Hotels Rating" 2021 initiative, taking place for the fourth consecutive year, that aims to achieve 100% integrated sustainability in all of Ras Al Khaimah's hotels.
Read More: Interviews