Today's Traveller invites Lubaina Sheerazi, CEO & Co-founder, BRANDit India to share her insights on emerging paradigms in global tourism in 'Road to Recovery".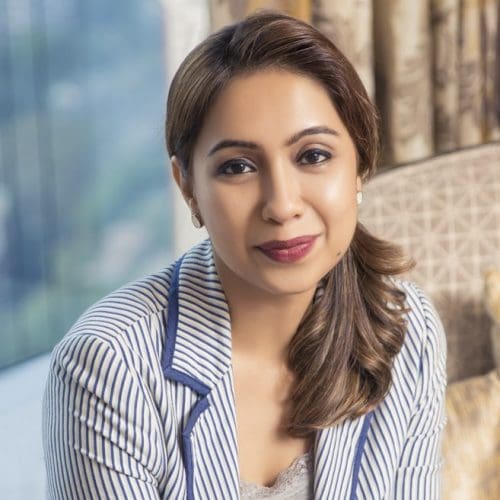 Today's Traveller : What excites you the most in your new role as CEO and Co-founder BRANDit?
Lubaina Sheerazi : My stint with tourism started more than a decade ago when I began my journey as a tourism representative. I foresaw the expansive possibilities of the travel industry and dived in deep to garner a broader industry experience through various roles across the tourism spectrum.
2010 was a turning point when I began with a team of just two and went on to lead a team of 25 people to launch verticals that delivered 360-degree services in destination brand marketing. Introducing a narrative that rebranded Oman from a destination for labour immigrants to an exotic leisure destination in India was one of the exciting strategies that I undertook early on. Oman recorded a cumulative 30% increase in Indian tourists and the numbers have been growing. I have since found joy in helping brands firmly position themselves in the Indian market as top choices for seasoned travellers seeking new experiences.
The constant need to push out of that comfort zone and tailor-make strategies is what I find exciting. Every brand is a new chapter since each of them come with its own set of requirements and lessons.
Even if it is a boutique hotel, one needs to look at the wider picture to represent it from a certain viewpoint. Crafting strategy involves a play of so many elements. And it is dabbling with these elements to find that perfect treatment that has me constantly upbeat about my role in this industry.
Today's Traveller : Now that destinations are opening with further relaxations, what strategies would you recommend for brands to stay at the top of their game?
Lubaina Sheerazi : The travel industry has seen many dark phases and as history has it, travel is one of the world's most resilient industries. Brands have effectively used the slow down to reevaluate customer service. Demonstrating empathy to earn consumer trust is the need of the hour. Furthermore, brands that used this time improving inventory and products in the past few months are likely to carve a space for themselves.
Rebranding to assure safety
The cash crunch may require players in the travel industry to rethink marketing budgets. However, engaging consumers is of the essence. While the urge to travel is more than ever before, the uncertainty and caution that one needs to exercise has increased as well. Taking a leaf from brand building strategies deployed by players in the travel sector during past recessions can help chart out a trend that will be helpful.
Convenient cancellation assurance
With uncertainty looming over, guests may need to reschedule or cancel their travel. Brands with campaigns that highlight this flexibility win consumers. Besides, showcasing the evolution to adapt to safety measures must be integrated into communication strategies. Companies had to evolve overnight and move from call centres to digital platforms to help consumers reschedule or cancel.
Automation: the need of the hour
Apart from marketing, automation is also the need of the hour. The use of language processing tools to analyze requests and optimize customer demands fluidly across channels will help easy functions and stay on top of their game.
Rethink competition
Recovery may not be homogeneous as different parts of the world fight to quell the virus at different timelines. While domestic travel has already picked pace, international travel will take some time to catch up. This means that brands have to reevaluate what the competition landscape might look like post-recovery.
Today's Traveller : What are the changes in the Indian traveller profile, behaviour and trends?
Lubaina Sheerazi : The Indian travel landscape expected a change in the pre-pandemic era. However, the pandemic enforced it aggressively. On the home turf, quick weekend getaways, staycations and road trips to combat lockdown fatigue is the immediate trend.
If we look at the larger picture, travel in India has come a long way from spending summer holidays at one's hometown with family. Over the past few years, what has also become passé is travelling abroad for shopping. The Indian traveller now seeks experiences rich in culture. Surveys demonstrate how travellers from India are looking for more local experiences and nature travel as a means to encourage a special bond.
Music gigs, cultural festivals, whale-spotting, wine-tasting tours or voluntourism interests the young Indian traveller. Moreover, Indians are also bent towards experiencing local food. When it comes to destinations, there is a delightful shift to be observed. Until recently, a large percentage travelled to destinations that were well-connected. Seasoned travellers are now moving from destinations that offer the comfort of direct flights and are ready to consider off-beat long-haul destinations that may call for longer journeys.
Today's Traveller : How will Qatar offer the new COVID-era luxury — defined as 'a getaway without in-person contact'?
Lubaina Sheerazi : Luxury travel has taken a new meaning in the pandemic era. On the upside, the country has opened its borders to fully vaccinated international travellers with vaccines approved by the Ministry of Public Health with safety measures in place. With over 80 countries on the visa-free list, Qatar has seen substantial visitors since its opening.
Qatar has been able to adapt to the challenges and innovate over the last year. One of the propositions it adopted early on was 'Qatar Clean' programme launched in partnership with the Ministry of Public Health (MOPH) in June 2020. Today, 100% of hotels are fully certified and the programme is being rolled out to restaurants and eventually to other sectors such as transport, retail and culture.
Over the past 16 months, the country has launched new hotels, theme parks, and football stadiums, as Qatar gears up to host the FIFA World Cup Qatar 2022™. Some of the new luxurious experiences include astro-tourism. Qatar is also a fascinating destination for food enthusiasts with a plethora of choices, including Michelin-starred restaurants. And not to forget, Doha's world-class shopping malls with a comprehensive array of high street and luxury brands from around the world.
With protocols in place, travellers can visit malls, souqs, restaurants, parks & leisure centres and more that are currently operational at 50% capacity following all safety procedures.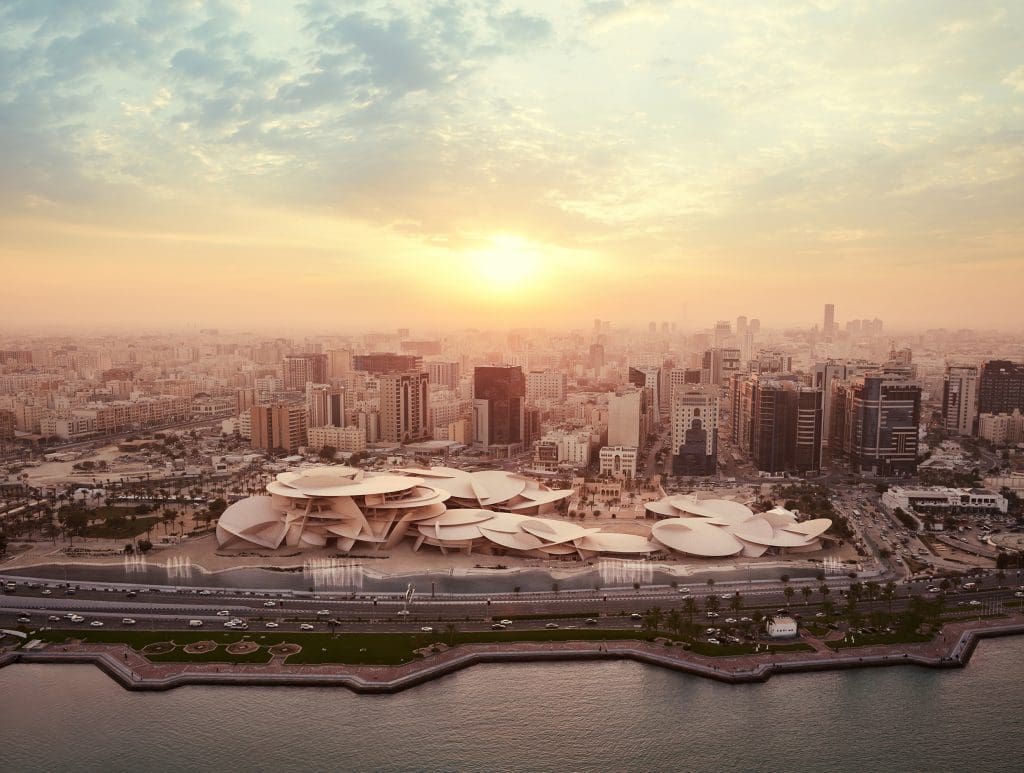 Today's Traveller : What are the unique strengths of destinations like Qatar that you feel will propel visitors to come to the destination?
Lubaina Sheerazi : Qatar is a destination where cultural authenticity meets modernity; where people come together to experience unique offerings in culture, sports, business and family entertainment. From luxurious hotels, decadent restaurants, adventurous attractions, cultural infusions, grand entertainment and luxe escapes; Qatar is an attractive destination for travellers across segments, whether stopovers, weekend getaways or long-stay visitors.
The country is also gearing up to host one of the biggest sporting events in the world – FIFA World Cup Qatar 2022™. To ensure guests enjoy the best hospitality, Qatar is adding new hotels to its already extensive portfolio of properties. Each of these new hotels will contribute a unique amenity or experience to Qatar's 183-property strong portfolio, which is made up of nearly 32,000 room keys.
Besides, Qatar has invested in exceptional sports stadiums and facilities that are being designed by some of the best names in the world of architecture, leaving no stone unturned to not only welcome football fans but every kind of traveller who is looking to have an unforgettable experience while in Qatar.
Read More: Todays Traveller Interviews