Today's Traveller invites Parveen Chander Kumar, Senior Vice President – Sales & Marketing, Indian Hotel Company Ltd (IHCL) to share his insights on future trends and what are the hotel industry's 'must-haves' of tomorrow.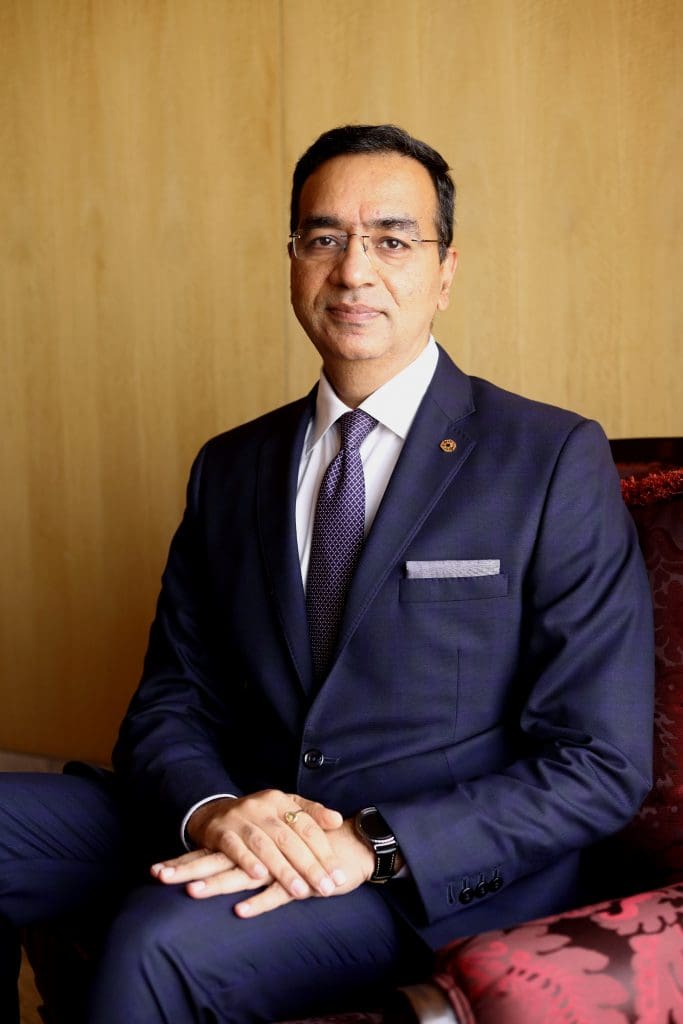 Today's Traveller: Now that hotels are open with further relaxations, what is your strategy to keep IHCL at the top of its game?
Parveen Chander Kumar : While the pandemic has definitely impacted the travel and hospitality industry significantly, what it has brought to the fore is that we are possibly amongst the most resilient industries. It also reiterated that a hawk-eyed focus on innovation and an intensive goal-driven strategy can help us emerge stronger than ever on the other side.
Even during the peak of the pandemic, IHCL focused on evolving customer trends, which led us to launch over six new brands and 15 new campaigns over the course of the past year – each tapping into previously unexplored avenues of revenue. Be it our food delivery service, Qmin, or Rendezvous – a series of exclusive events based on the pillars of Epicure, Engage and Entertain or our 4D: Dream, Drive Discover, Delight campaign, we have continued to leverage our hospitality ecosystem. All the while maintaining enhanced safety and hygiene protocols across all our hotels through our Tajness: A Commitment Restrengthened program.
Post the second wave, we have seen an increasing desire for travel among consumers with leisure domestic travel driving recovery. In fact, recovery is much faster this time around with it taking less than 60 days to reach the same levels of occupancy as compared to five months after the first wave.
With consumers keen to embark explore drivable and offbeat destinations, we are continuing to expand our already expansive footprint across the length and breadth of India. Be it the recent opening of Pilibhit House, an IHCL SeleQtions hotel in Haridwar or Taj Chia Kutir Resort & Spa in Darjeeling or multiple amã Stays & Trails homestay bungalows and villas in destinations such as Munnar, Kodaikanal and Alibaug – we have continued to tap into the tourism potential of India's many unique destinations.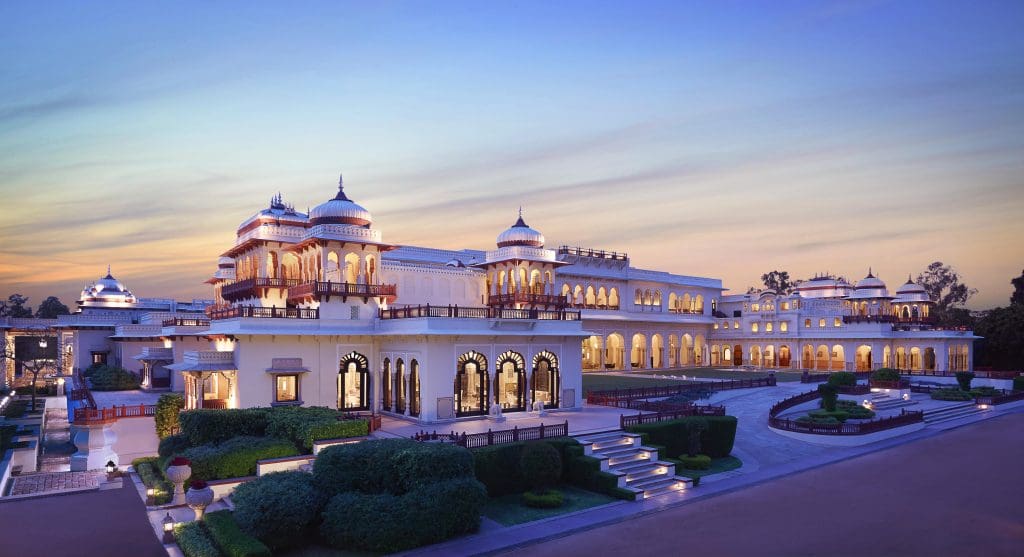 Our recent Desh Dekho campaign, inspired by the Ministry of Tourism, encourages travellers to explore the undiscovered beauty of India with our hotels, which offer a window into the country's geographical diversity and rich cultural heritage, through special stays offers and curated itineraries at select hotels.
Continuing to expand the potential of our ancillary businesses, we have also re-imagined The Chambers, India's first and most revered business club, which is opening its first European outpost at Taj 51 Buckingham Gate Suites and Residence in London with two more slated to open in Bengaluru and New York soon.
We will continue to focus on identifying and creating customer-centric offers and services to meet dynamic consumer requirements and achieve revenue growth while optimizing expenditure and strengthening the balance sheet, all while continuing on our path of excellence.
Today's Traveller: What are the hotel industry's 'must-haves' of tomorrow?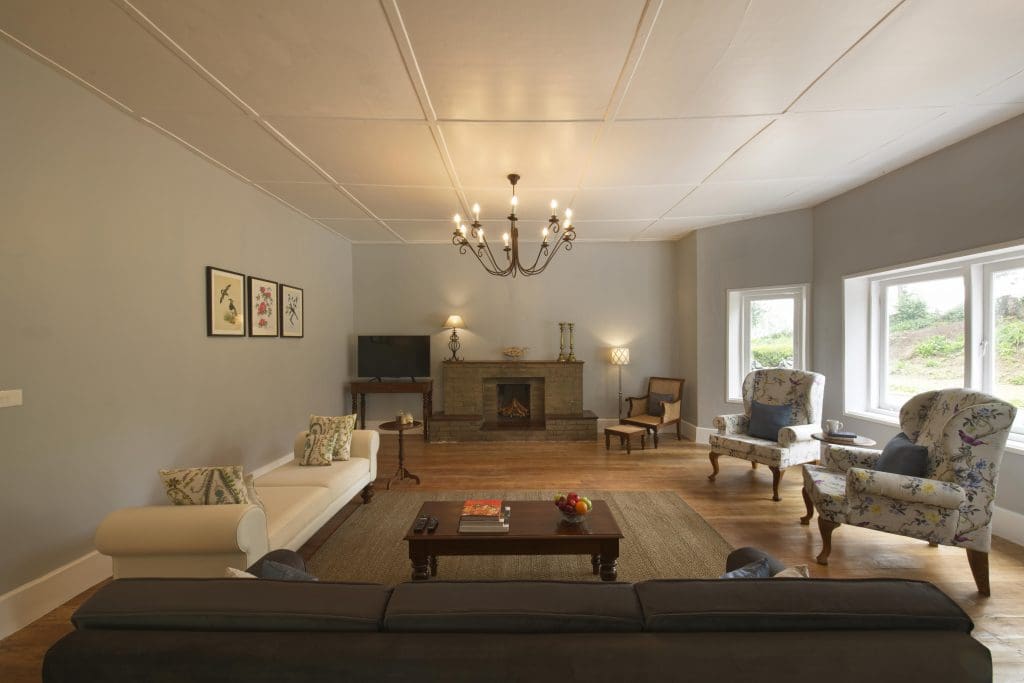 Parveen Chander Kumar : While the pandemic has definitely restructured the world and life as we once knew it, one thing has remained unchanged throughout – the appetite for travel, a fundamental need, has remained as voracious as ever.
As current trends indicate, leisure domestic travel will continue to lead the industry's recovery in the short- to mid-term with previously unexplored and lesser-known destinations growing in popularity. Unique locations that offer immersive, authentic and value-added offerings and services will definitely be a priority for tomorrow's travellers.
With health being of utmost importance, an added wrapper of stringent and visible safety and hygiene standards at all touch-points of the travel experience will be a deciding factor, with travellers gravitating towards trusted brands with clearly defined protocols.
The need for exclusivity and hyper-customization will drive trends, and hotels will have to ramp up their offerings and services to rapidly meet the evolving requirements of discerning guests. Here, big data and AI will play a big role in identifying trends and bridging gaps.
The power of technology will also help minimize contact and maintain physical distancing – be it through digital check-ins and check-outs, menus and services accessible through QR codes and so on – without impacting the warmth of service, personalization and human touch that is synonymous with the hospitality industry. In fact, technological advancements will help brands remain relevant in the new age of travel.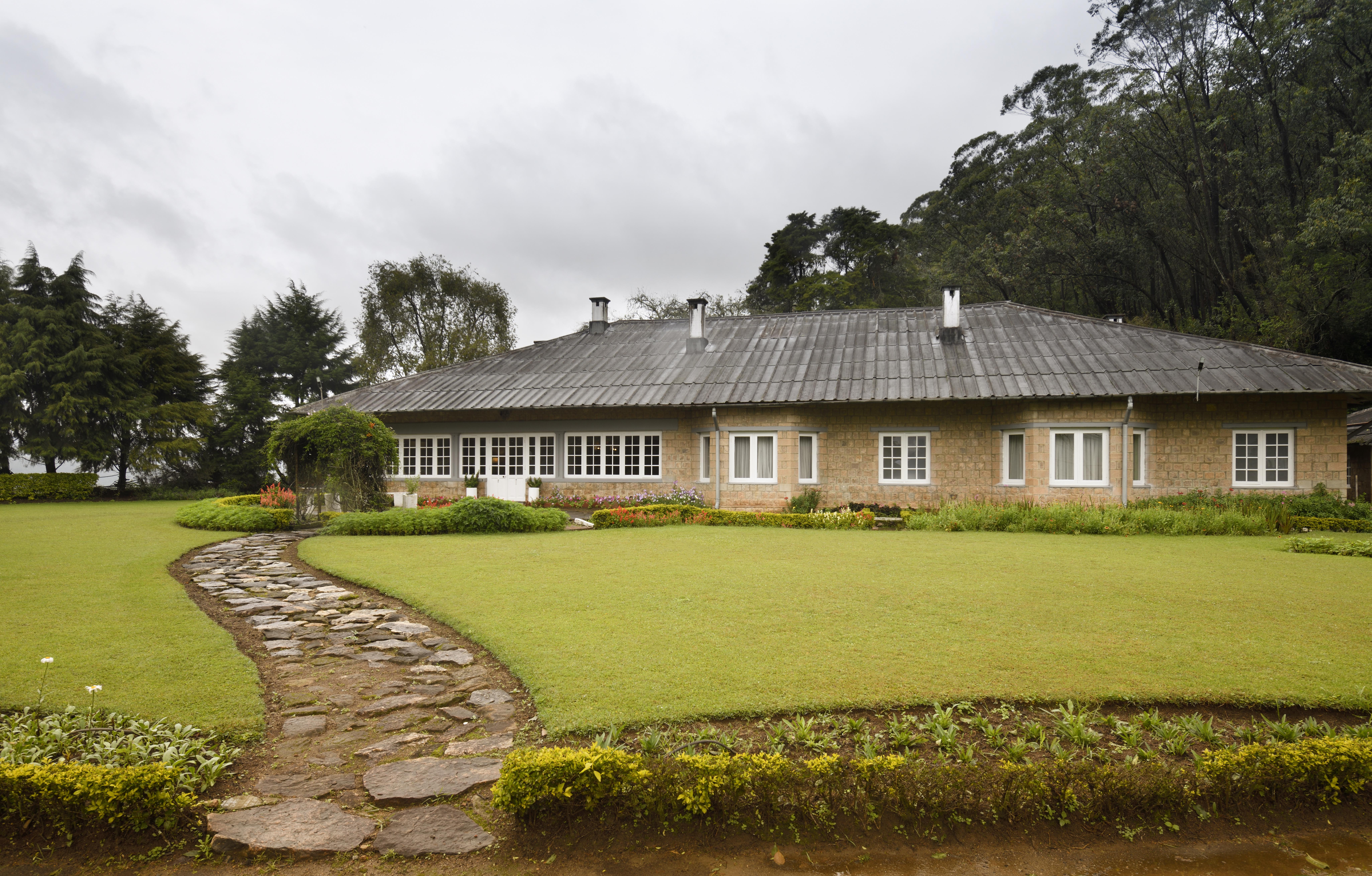 Today's Traveller: In what ways has the consumer profile changed during the Covid phase?
Parveen Chander Kumar : With the post-pandemic travel landscape having definitely been altered over the past year, the customer profile and behaviour too have seen a drastic corresponding change.
With international travel still largely restricted, people are recognizing the diverse beauty and travel potential of India, making domestic travel the flavour of the season. Moreover, after being confined to their homes for a long period, people across age groups are longing to travel while bonding with family and loved ones. Multi-generational travel has seen a rise with families looking to spend quality time together in exclusive and safe locations, leading to a rise in demand for homestays and private villas, often in drivable locations from key cities, to maintain safety and social distancing.
Staycations too have risen in popularity with many travellers looking for a quick getaway from their daily routine within the comfort of their hometowns itself. With remote working becoming the norm, an increasing number of travellers are looking to balance work and leisure from picturesque destinations across the country, leading to an increasing trend of workcations.
Weddings have become more intimate, with couples choosing to celebrate their special day with close friends and family only in unique destinations such as the palaces in Rajasthan – with the entire Palace booked by the wedding party or in offbeat locations such as Corbett.
Moreover, an increasing number of travellers are now becoming even more conscious of the impact of their travel on the environment and surrounding communities, with many choosing more sustainable experiences that allow them to truly immerse themselves into authentic, local traditions and customs while travelling.
Along with these evolving customer profiles, customer behaviour too has seen a significant change – booking time has shortened considerably, guests are embarking on shorter but multiple vacations, offbeat locations are growing in popularity and value-driven experiences rank high in demand.
Today's Traveller: Is technology the only winning strategy, for quick industry recovery?
Parveen Chander Kumar : The last couple of years has seen the rise of digitization as it revolutionizes the way we work, we live and how we conduct business. Every industry including the hospitality industry was already adapting to new technologies to keep pace with changing times when the pandemic came along and accelerated the pace.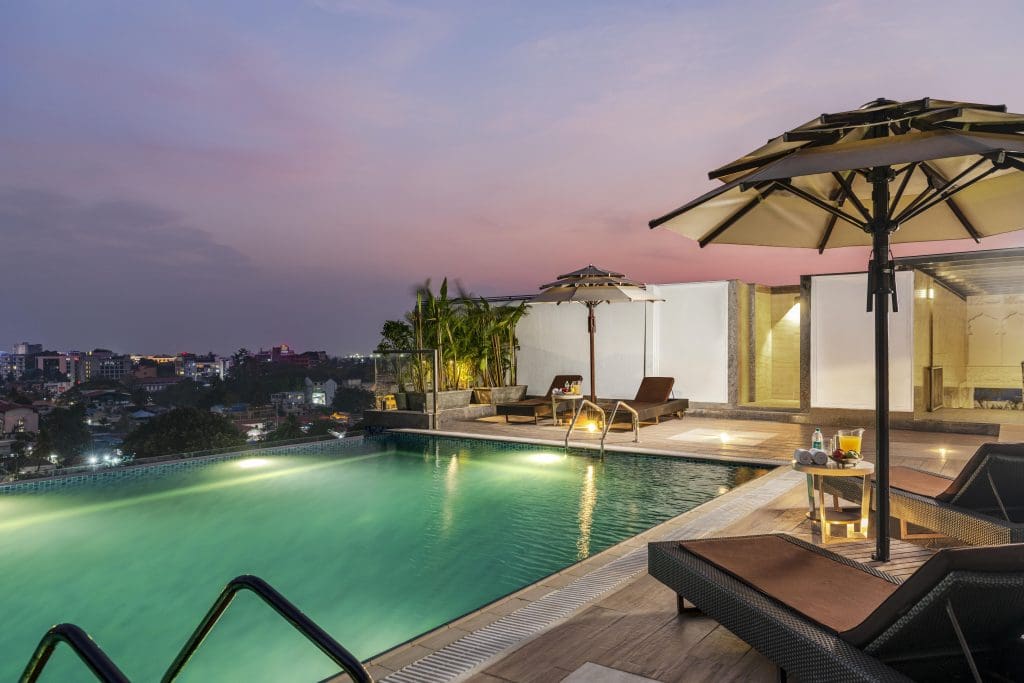 For an industry that relies significantly on personalized customer service and engagement, hospitality companies will have to find a fine balance between leveraging technology that provides automated solutions and human interactions that allow us to connect with our guests.
With the travel and hospitality landscape becoming more competitive than ever, big data analytics will play a significant role by providing meaningful and actionable insights that can radically reshape brand strategy to drive more customer-centric offers. This combined with the power of innovative technological solutions can help provide more personalised experiences on a greater scale.
The power of technology has and will always continue to play a key role in elevating brand strategy. The adept leveraging of technological innovation will help brands identify and create offerings that are relevant and in-step with evolving trends, therefore providing and achieving a competitive advantage in the long run.
Today's Traveller: What are the key issues facing our hotel industry in the immediate future and longer-term?
Parveen Chander Kumar : The Indian travel and hospitality industry, which touches millions of lives, directly and indirectly, is one of the industries that have been most severely affected by the pandemic. While everyone has felt the impact, the smaller players and the unorganized sector have been hit the hardest by the ripple effect of the pandemic. Today, survival for smaller players is a challenge given the overall travel landscape, and employment in the sector has seen a rapid decline.
It is, therefore, pertinent to revive travel and kickstart business tourism – not only to recuperate the innumerable livelihoods of those who comprise India's travel and hospitality ecosystem and give back to the community but also to boost the overall economy, which the travel and tourism industry is a significant contributor to.
Because when we travel, India travels.
Today's Traveller: What kind of revenue diversification and new income streams can hotels adopt to navigate future risk?
Parveen Chander Kumar : While hotels and the services they offer, will always remain at the core of the hospitality business, the pandemic has reiterated the importance of diversifying one's portfolio to cater to different customer requirements and target groups.
It is imperative to explore alternative revenue streams that identify future trends and bridge the gap to meet evolving customer needs. At IHCL, we have always believed in being agile to capitalize on emerging opportunities through innovative concepts. In the past few years, we have evolved from being a hotel-only business to a comprehensive 'hospitality ecosystem', including the creation of an ancillary vertical to house new revenue streams and complement our hospitality brands.
During the pandemic, we tapped into the potential of our ancillary businesses and examined new revenue paths to re-imagine our business and offerings, turning the challenges into opportunities. We have launched over six new brands and 15 new campaigns over the past year including: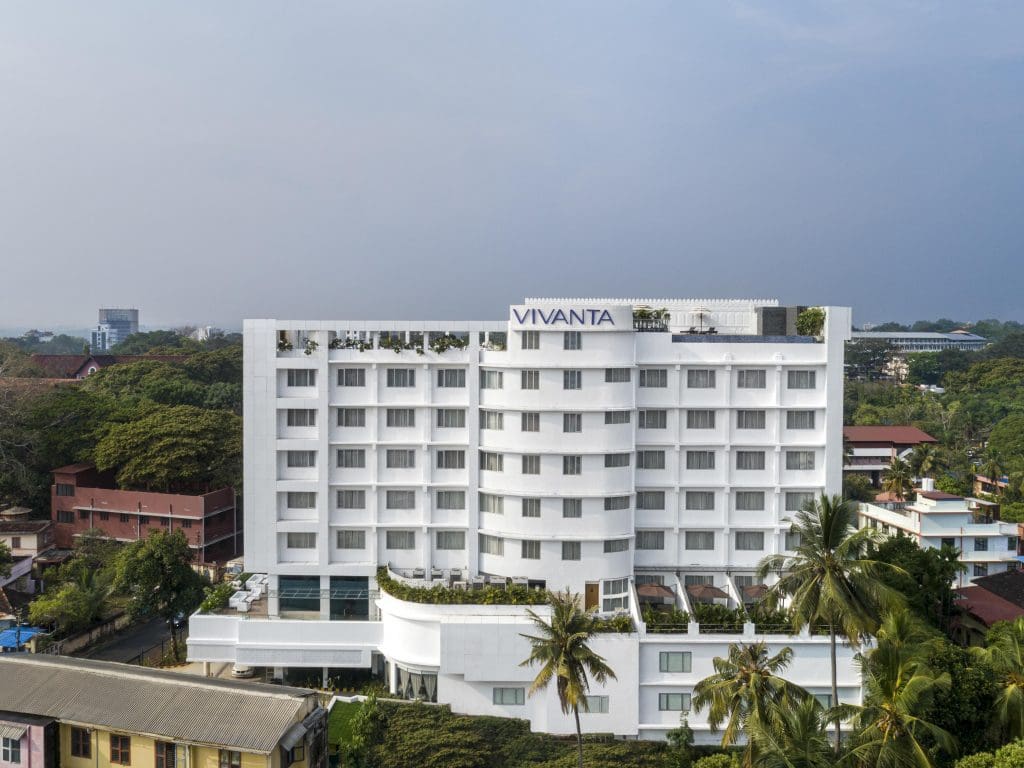 Qmin: We launched our culinary platform and food delivery service, Qmin and its app last June to bring signature food from our iconic restaurants to the comfort of people's homes. Today, Qmin is available across 16 cities with a brand presence across six additional countries allowing customers to send meals to their loved ones back in India.
From curated wellness menus to subscription meals to comfort food to virtual celebrations, Qmin's offerings have expanded to cater to a wide customer base across multiple price points. Further strengthening its presence in the offline space, Qmin has launched the first of many Qmin Shops in Mumbai and rolled out its first Qmin Food Truck, which will soon expand to other cities
ANUKA: TajSATS, IHCL's air catering brand, has expanded into the cloud kitchen and food delivery segment with ANUKA, which offers a repertoire of culinary experiences and is available on the Qmin app
asa: TajSATS has also launched asa, an exquisite collection of premium handcrafted chocolates available across select platforms
Taj Hospitality@Home: With the aim to bring the experience of Taj to the home of our guests, we launched Taj Hospitality@Home, a bespoke collection of signature luxury products, on Tata CLiQ Luxury
Rendezvous: We launched Rendezvous, a series of exclusive events that provide a platform for meaningful engagement among thought-leaders, corporate moguls, celebrities and culinary legends based on the three pillars of Epicurean, Engage and Entertain – a collection of curated experiences
Customer-centric campaigns: Keeping in mind current trends and changing requirements in the new age of travel, we launched a number of innovative and attractive offerings such as 4D: Dream, Drive, Discover, Delight drivecations, Urban Getways for staycations, Bizcations that offer attractive workcation experiences, INNERgise experiences that offer holistic experiences focused on overall wellness and more
amã Stays & Trails: Recognizing the growing demand for exclusive stays and homestays that offer the safety of travel bubbles with friends and family, we have rapidly expanded our amã Stays & Trails footprint – India's first ever branded homestay portfolio. Located in offbeat destinations such as Munnar, Kodaikanal, Chikmagalur, Coorg among others, currently we have a portfolio of 44 heritage bungalows and villas including 12 under development
We will continue to reimagine our business and create innovative offerings in the coming times.
Read More : Interviews