Sabudana Vada by Exec Chef Uchit Vohra, ITC Gardenia, Bengaluru is a tasty savoury dish that is light and easy to make during Navratri.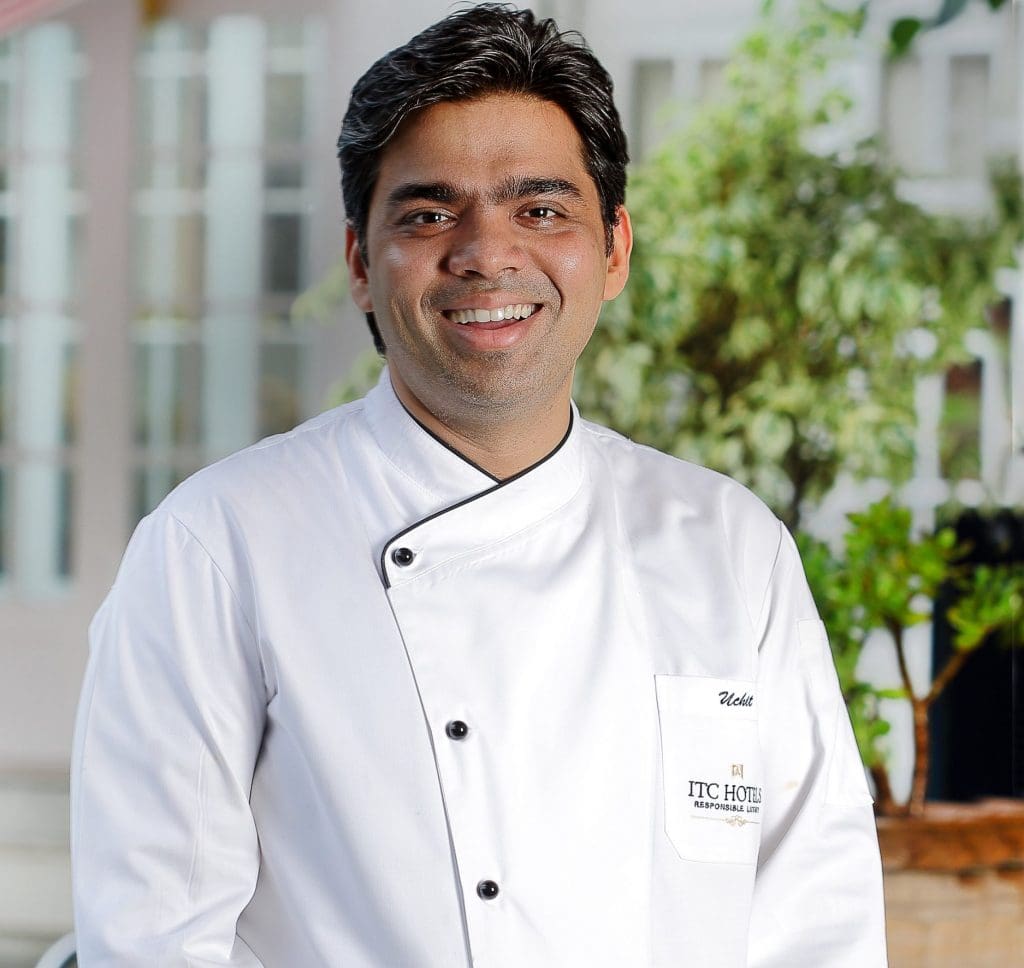 What is your favourite dish to cook during Navratri? we asked and pronto! India's top Chefs shared their favourite dish to cook during Navratri along with the recipe, so all food lovers can make it in their home for their loved ones.
We wait all year for celebrating food during the Navratri festival in mid-April. The 9-day of festivities puts a spotlight on what is traditionally known as Navratri vrat food but these meals are probably some of the most nutritious and diet-friendly meals in the world.
Sabudana is known as tapioca pearls or sago is derived from the roots of the cassava plant. Dishes from Sabudana are often made during Indian festival fasting days like Navratri or Ekadashi or Mahashivratri .
Sabudana or tapioca pearls (sago) is used along with potatoes, ginger and coriander to make a crisp, deep fried snack which is also a popular street food in Maharashtra. Here is an easy and mouth-watering dish with a quick recipe to be followed during fasting days
Super tasty Sabudana Vada by Exec Chef Uchit Vohra, ITC Gardenia, Bengaluru for readers to cook during Navratri
Happy Navratri! Happy Cooking!
Recipe – Sabudana Vada by Exec Chef Uchit Vohra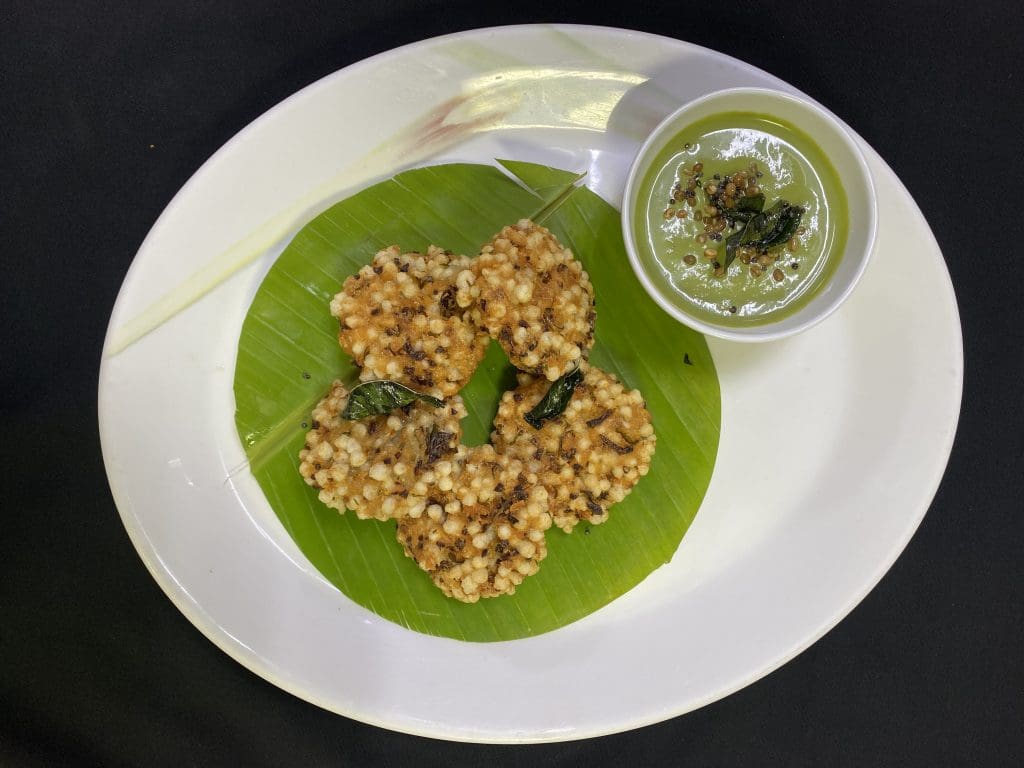 Sabudana Vada Recipe by Exec Chef Uchit Vohra
Serves 4 People
| | |
| --- | --- |
| Ingredients | Quantities |
| Sabudana | 2 Cups |
| Potato | 2 Nos |
| Salt | To taste |
| Ginger Chopped | 1 tbsp |
| Chopped Green chillies | 1 tsp |
| Jeera powder | 1 tsp |
| Coriander leaves chopped | 1 tbsp |
| Fried Curry leaves | 5 leaves |
| Oil | For frying |
Recipe Sabudana Vada by Exec Chef Uchit Vohra
Method:
Add 2 cups of sabudana in a bowl and rinse them twice. Drain the water and soak them in 3 cups of water for about 2 hours. Until they will be soft and mash easily with your fingers
Drain out the water completely and set aside in a strainer to remove excess water.
Boil 2 medium-sized potatoes.
Once, the potatoes are boiled, allow them to cool, peel and mash the potatoes.
In a mixing bowl, add the mashed potatoes, soaked sabudana, salt, chopped ginger, chopped ginger, jeera powder, chopped coriander leaves.
Mix everything well, if the mixture is sticky slightly grease your fingers with oil.
Make equal sized balls from the dough.
Grease your palms with oil and flatten the sabudana mixture and line them in a platter with aluminium foil/ greased plate.
Ensure the vada's aren't too thick or thin. As the vada would puff up after frying, very thick vada would not cook completely.
Heat oil in a kadai (Check the temperature by dropping a little of the mixture into the oil. The dough must rise and not sink in the oil. Ensure the vada does not break.
Gently slide 2 to 3 sabudana vadas into the hot oil. Allow them to fry over medium heat for a few minutes. Until they are firm, flip the vada to the other side and fry until golden brown.
Repeat step 10 in 2 or 3 batches.
After frying dab the vadas on a kitchen paper to remove the excess oil.
Garnish with fried curry leaves.
Serve with Coriander chutney.
Read More: Food Voyager