In an exclusive interview with Arjun Gill, Managing Editor, Today's Traveller, the princely owners of Sawantwadi Palace Boutique Art Hotel – Yuvraj Lakham Khem Sawant Bhonsle, and Yuvrani Shraddha Lakham Sawant Bhonsle – share their thoughts on tourism development in the lush Konkan region of Maharashtra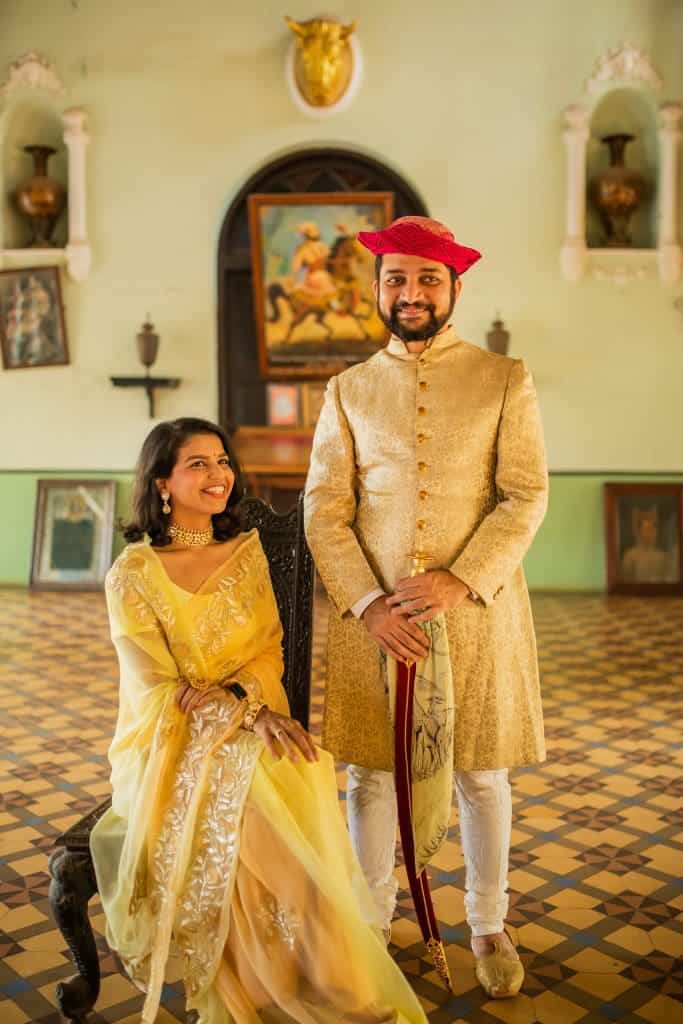 TT Bureau: Tell us about the history and significance of The Sawantwadi Palace.
Yuvraj Lakham Khem Sawant Bhonsle: The Mulpurush (first man) of the Sawant Bhonsle belonged to the Sisodiya Rajput family from Udaipur. The Gadi/Kingdom of the Sawant Bhonsle dynasty was founded by Khem Sawant I in 1627. Lakham Sawant was a very brave and dutiful ruler. He along with his nephew Khem Sawant II with an army of 12000 defeated KudalDeshastha, took possession of their land and later established themselves at Narendra Hill.
The first Palace (Juna Kot) was built by them atop Narendra Hill. After his demise, Khem Sawant II succeeded him. The Kingdom was founded by Khem Sawant I in 1627 and established as his capital by Khem Sawant II, who established his capital at Sundarwadi (now Sawantwadi), a hamlet of the village Charathe which later came to be known as Sawantwadi as the rulers were known as Sawants.
Sawantwadi Palace was built by Khem Sawant III. Sawantwadi, known as the land of the artists, is an integral part of the Konkan region which is on the mid-western coast of India. The Princely State of Sawantwadi was ruled by the Royal Family of Sawant Bhonsles. The Sawantwadi Palace was built by Khem Sawant III during his reign from 1755 to 1803 and stands as the pride of the city.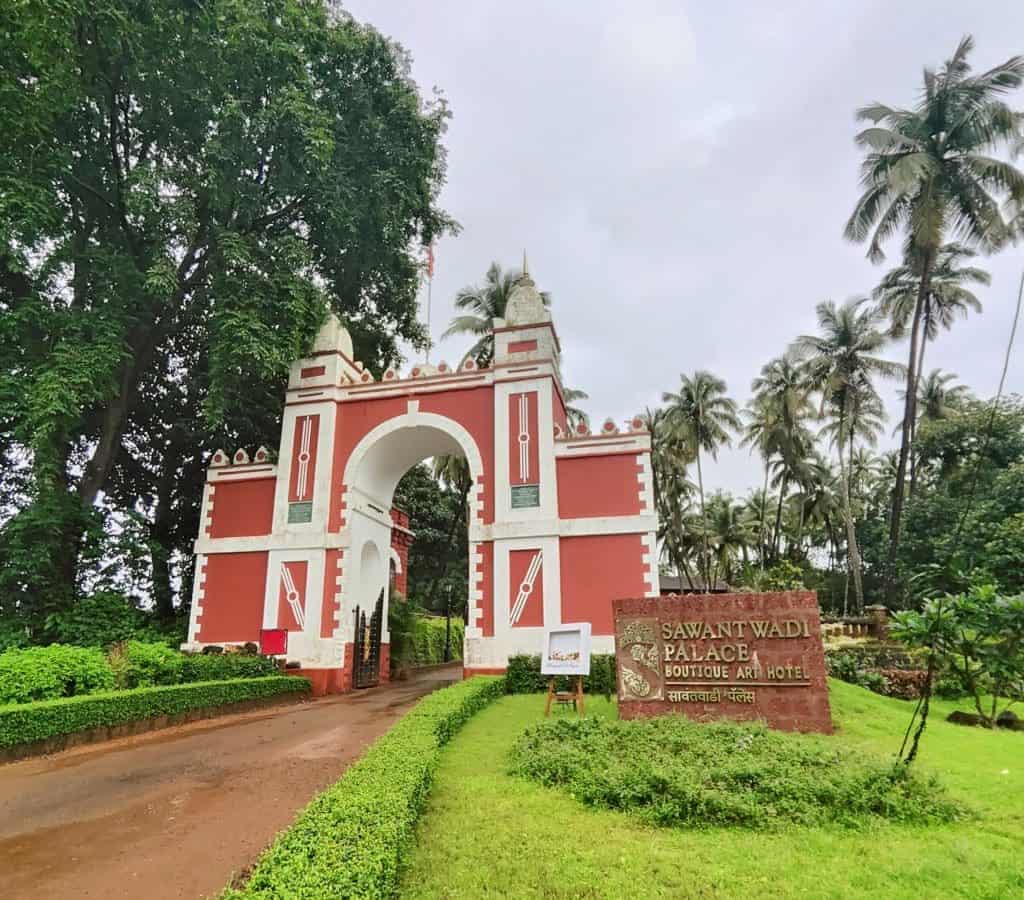 TT Bureau: Tell us more about the architectural and cultural significance
The Royal Palace of Sawantwadi is truly an architectural masterpiece that effortlessly merges the English arches with native workmanship and vibrant red laterite stones. The bricked brown walls add to the ethnicity of this two-storied Palace and make it a unique, unmissable tourist attraction of Sawantwadi.
It has a beautiful façade square at the centre covered with an immaculate lawn surrounded by rooms on all four sides which is converted into a Museum. History states that the ministers and the officials of the court used to reside in these rooms during the rule. The Palace vicinity encompasses extensive gardens, trees and indeed the magnificent structure which sits pretty amid this landscaped garden.
The Strategic location of the Palace with the coconut grove facing the Moti Talav further strengthens the imposing posture of the Royal Residence. The man-made lake was built in 1874. Moti Talav, located in the heart of the city, gives a beautiful panoramic view of Narendra Hill. A bridge cuts through the lake and there is a paved pathway running around the water body, a popular hangout spot among the locals of Sawantwadi.
The Boutique hotel located at the historic 'Taisaheb Wada' is a wing dedicated to the powerful women of the family. Every room is uniquely inspired by different avatars of Lord Vishnu with each room specially curated with Ganjifa art and woodworks the Royal family holds so dear. The revival of ganjifa art was accomplished by the Late H.H. Rajesaheb Lt. Col. Shivram Sawant Bhonsle and the Late H.H. Rajmata Satvashiladevi Bhonsle.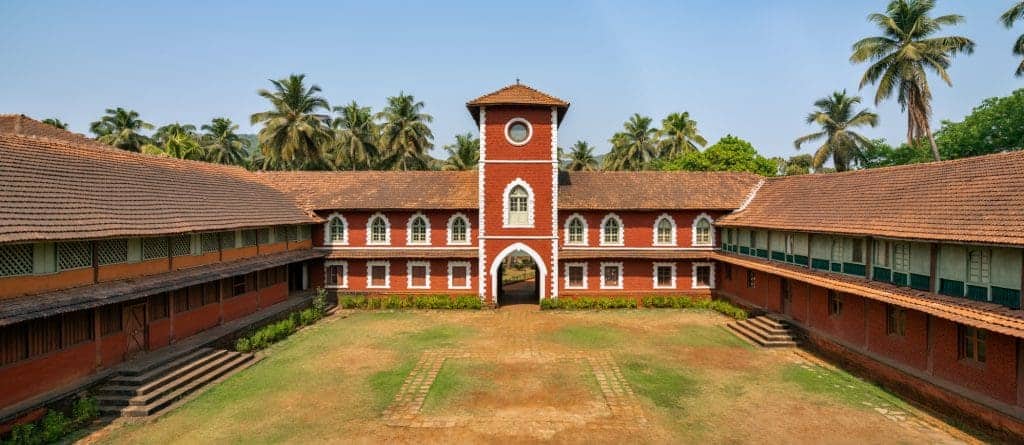 Currently residing in the Palace are Rajesaheb Khem Sawant VI, Ranisaheb Shubhadadevi Khem Sawant Bhonsle, Yuvraj Lakham Khem Sawant Bhonsle and Yuvrani Shraddha Lakham Sawant Bhonsle, who are descendants of the Kingdom of the Sawant Bhonsles.
TT Bureau: How has tourism been developing in Sawantwadi?
Yuvraj Lakham Khem Sawant Bhonsle: Over the past few years, Sawantwadi has undergone a transformation that has truly elevated its status on the tourism map. Sawantwadi offers a blend of natural beauty, rich cultural heritage, and authentic experiences that are now attracting travellers from all corners of the globe.
One of the driving forces behind this development has been our commitment to preserving and showcasing the local culture and traditions. Our palace-turned-boutique hotel stands as a living testament to this endeavour. Each room exudes the charm of a bygone era, adorned with intricate ganjifa-inspired artwork, traditional artefacts, and contemporary amenities that cater to the modern traveller. Our cuisine, a fusion of traditional Konkani flavours, southeast Asian cuisine and innovative culinary techniques, has garnered a reputation of its own, inviting food enthusiasts to indulge in a symphony of tastes.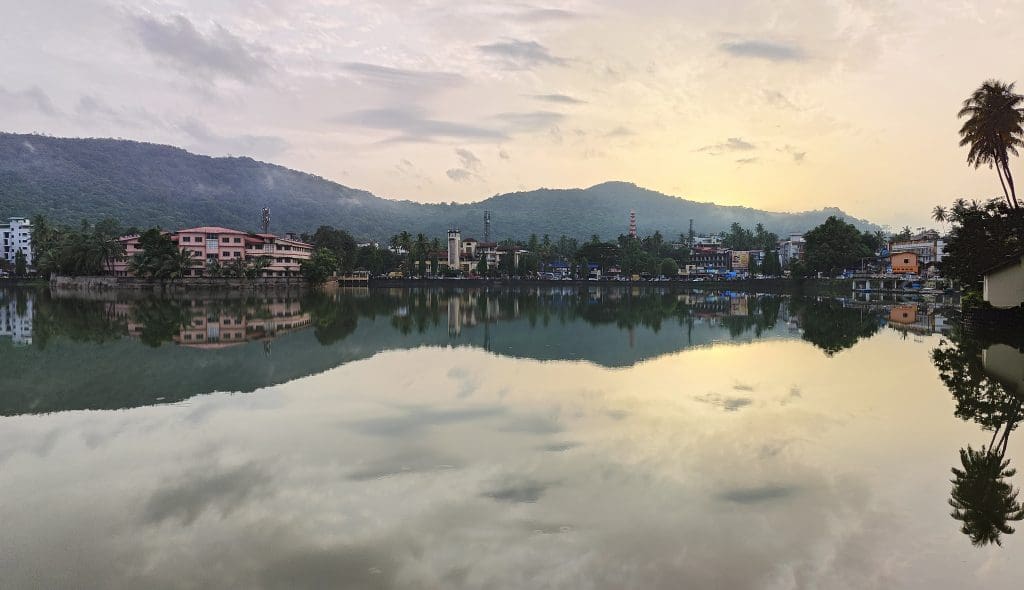 Sawantwadi's allure extends beyond the walls of our palace. The town's vibrant markets, such as the Moti Market, come alive with the colours and aromas of locally crafted goods and fresh produce. The serene landscapes, from the tranquil shores of Moti Lake to the rolling hills of the Sahyadris, offer travellers a chance to reconnect with nature in its purest form.
In recent times, community engagement has played a pivotal role in the sustainable development of tourism. We've initiated workshops where visitors can learn traditional arts and crafts from local artisans, forging connections that go beyond the usual tourist experience. The annual Sawantwadi Arts and Crafts Festival has become a magnet for artists, artisans, and enthusiasts, fostering a creative ambience that resonates throughout the town.
Furthermore, improved connectivity and infrastructure have made Sawantwadi more accessible to travellers. We aspire to continue crafting a destination that appeals to the discerning traveller, one who seeks a deeper connection with the places they visit.
TT Bureau: Why did you decide to convert part of the palace into a boutique hotel?
Yuvraj Lakham Khem Sawant Bhonsle: The decision to transform part of the palace into a boutique hotel was a culmination of lifelong dreams and the perfect timing, driven by our passion for hospitality and culinary arts.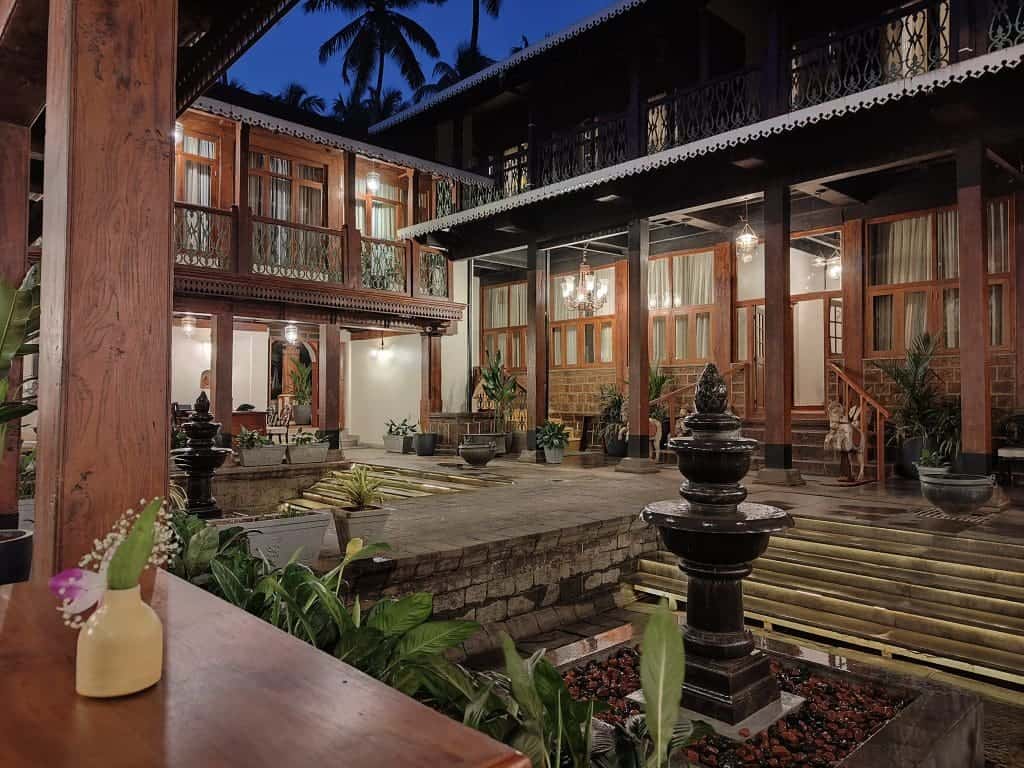 The idea had been brewing in our family for years. The palace has always held a special place in our hearts, and the thought of sharing its grandeur with the world was a constant aspiration. However, it was the convergence of two key factors that finally set our vision into motion. First and foremost, my wife Shraddha and I both come from hospitality backgrounds, which made the transition from dream to reality a natural progression. Our shared commitment to providing exceptional experiences and our understanding of the nuances of guest satisfaction truly set the foundation for this venture.
Interestingly, our journey toward the Sawantwadi Palace Boutique Art Hotel was further influenced by a personal story. During the early days of our courtship, Shraddha and I had envisioned launching a restaurant venture in Goa. This endeavour symbolized our shared love for hospitality and cuisine. However, as time passed, we realized that our ambitions were much grander. We yearned to create a haven where guests could not only relish exquisite flavours but also immerse themselves in the rich history and culture of the region. This realization, coupled with our youthful energy and determination, spurred us to take action. We understood that if we didn't embark on this transformative journey now, we might never get the chance.
Shraddha's unwavering support and dedication have been instrumental throughout this endeavour. She has seamlessly embraced her role as a partner in this incredibly time-consuming yet infinitely rewarding project. Her insights, attention to detail, and tireless effort have brought a distinct charm to every corner of the boutique hotel. I am profoundly grateful for my family's presence, as together, we have navigated the challenges and triumphs that come with restoring a historic palace to its former glory.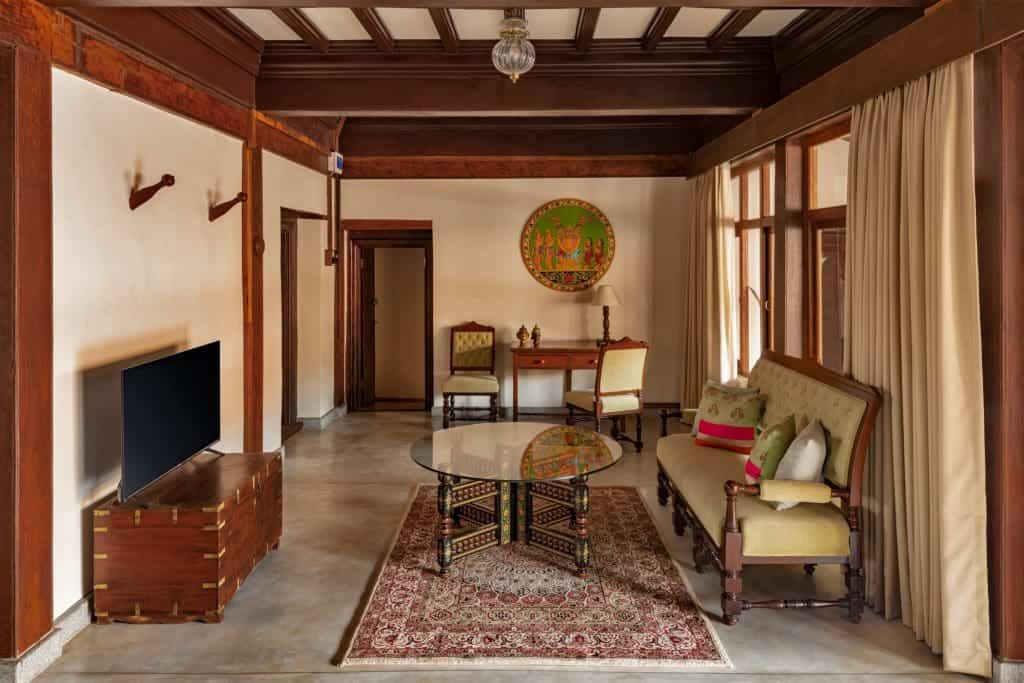 The Sawantwadi Palace Boutique Art Hotel stands today as a testament to the family's dreams and aspirations. Every corner of this heritage property reflects our commitment to preserving history while offering a luxurious retreat for modern travellers. The fusion of art, culture, and cuisine creates an enchanting experience that transports guests to a bygone era, where they can savour the essence of royal living.
TT Bureau: What are the culinary experiences that your guests can expect that are unique to your property?
Yuvrani Shraddha Lakham Sawant Bhonsle: In the heart of Sawantwadi, where history and culture intertwine, we create a haven for your taste buds at the Sawantwadi Palace Boutique Art Hotel. I, Shraddha Bhonsle alongside my partner LakhamBhonsle, both Chefs and Owner of this enchanting establishment, invite you to embark on a culinary journey with us.
Our cooking styles are as unique as they are complementary – I bring the touch of savoury to our creations (Heart of the kitchen), while Lakham adds his sweet expertise (Soul of the Kitchen). From breakfast to dinner, every meal is a testament to our passion for culinary excellence and our love for the diverse cuisines we offer.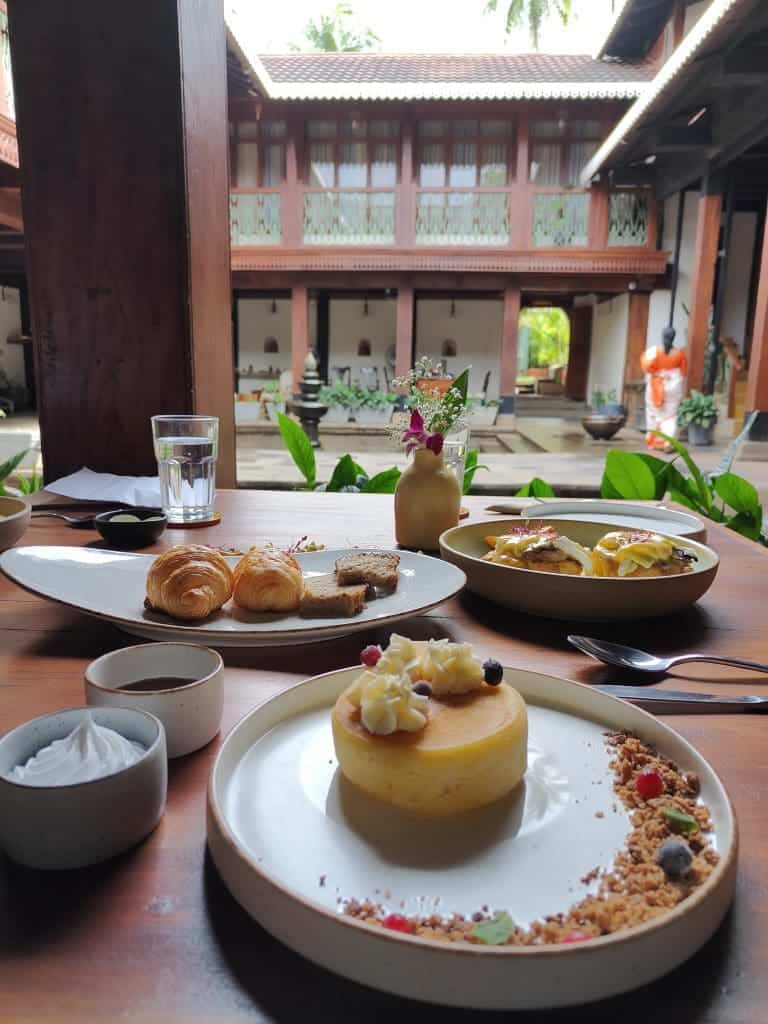 Start your day with a morning spread of freshly baked croissants and pain au chocolates that melt in your mouth, accompanied by an array of sumptuous choices on our butter board. Fresh fruit adds a burst of freshness to your palate. The main dishes for breakfast vary from Maharashtrian treasures like Misal Thali and Thalipeeth, paying homage to our roots, to the exotic Sawantwadi special, Eggs Benedict. And that's just the beginning – Mediterranean Shakshouka and fluffy pancakes dance on our menu as well.
For lunch, we proudly present the Rajwada Thali, a grand display of Malvan flavours that are an intrinsic part of our heritage. The thali showcases a splendid range of options, whether you're inclined towards Mutton, Fish, Chicken, or a vegetarian delight. Each dish is a testament to the richness of our culture and the love we infuse into every culinary creation.
But our offerings extend far beyond the conventional. As the sun sets, embark on an exquisite journey through our tasting menus. The first, a ramen-tasting menu, is a result of years of dedication, making each bowl a masterpiece in itself. The second, a 5-course tasting menu, takes you on a tour of South East Asian flavours, reflecting our passion for diverse cuisines. And let's not forget the sublime plated desserts by Lakham that grace our dinner tables, leaving a lasting impression.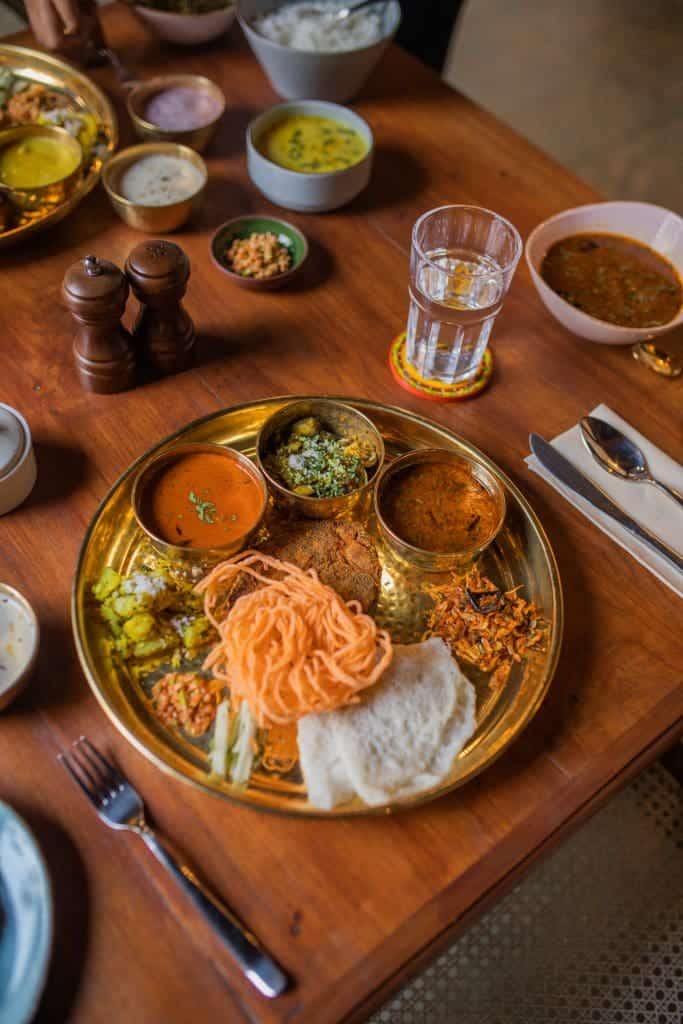 As you explore our menus, don't miss the chance to indulge in some of our royal recipes – Sunti Gola and Kesri Maas. These are more than just bar snacks; they are flavour bombs that explode with the essence of tradition and history.
We strive for every guest to leave astonished and content, their expectations surpassed by the culinary delights they discovered in the quaint city of Sawantwadi.
TT Bureau: What are the USPs of your boutique hotel in terms of the guest experience and rooms?
Yuvrani Shraddha Lakham Sawant Bhonsle: Our hotel is in the calm and beautiful environs of Sawantwadi. The beautiful boutique resort is immersed in the local culture and history. It's peaceful here, and you can see a lot of nature. We're happy to welcome everyone who wants to experience luxury and learn about our culture. Our average guest stay here is typically around 4 days, and we've curated itineraries that combine relaxation, cultural exploration, and the serene luxury of our palace.
Allow me to illuminate the exceptional aspects that set us apart:
Our hotel is a restored royal palace that encapsulates the grandeur of a bygone era. Every nook and cranny exudes the elegance of traditional Indian architecture. Each room is adorned with handcrafted artefacts, including Ganjifa Artwork reflecting the rich cultural heritage of the region. As you step through our corridors, you'll journey through time, exploring the illustrious legacy of Sawant Bhonsle, brought to life through carefully curated historical narratives.
Our range of accommodations, including Heritage Suites, offers regal splendour and modern comfort. Each suite is a sanctuary of luxury, with vintage furniture, royal tapestries, and modern amenities.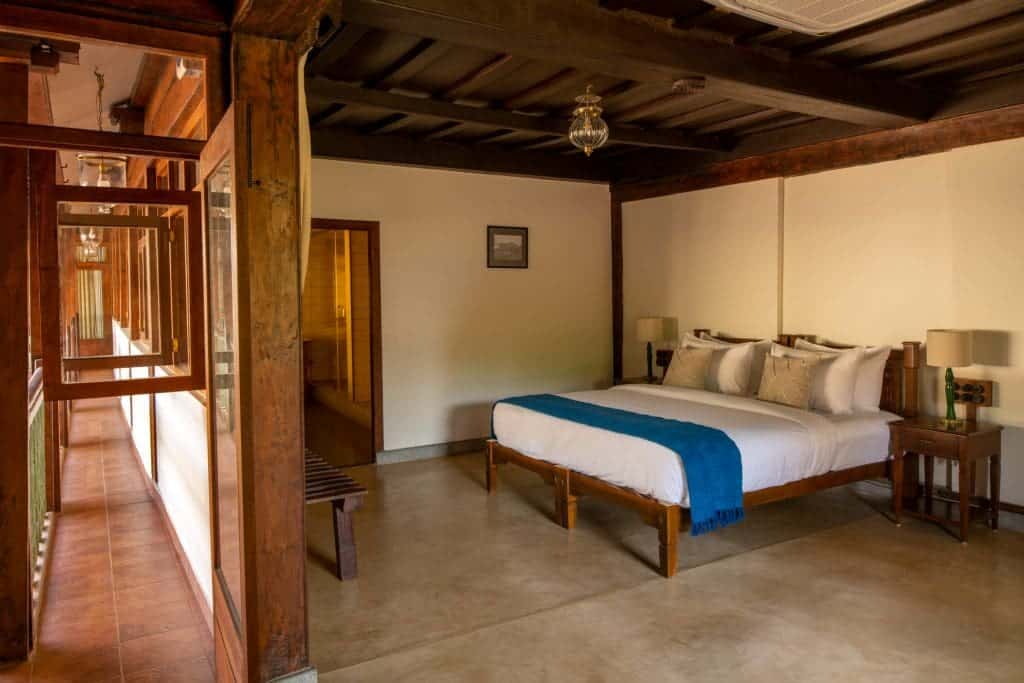 As a chef deeply rooted in tradition, I take immense pride in curating a dining experience that is nothing short of a culinary showcase of our region. Our restaurant offers a gastronomic journey through the flavours of Maharashtra, highlighting locally sourced ingredients and age-old recipes. From delicious Malvani seafood to delectable vegetarian fare, every dish tells a story of our heritage. The Hi-tea created is like no other, engaging in spirited conversations and stories with the Sawant Bhonsle themselves.
There is much to do in the area around the resort. Guests can enjoy a private Picnic at Amboli Ghats, where nature's serenity will be an added delight or stroll through the charming avenues of Sawantwadi, guided by locals who will unveil the hidden gems that define the quaint township. For those drawn to the sea, a blissful day at the beach awaits, where the sun, sand, and waves create a symphony of relaxation. Take a detour to Pinguli village, a cradle of traditional artistry, and witness the magic of art coming to life.
And for nature enthusiasts, the bird-watching experience offers a glimpse into the vibrant avian world that graces the resort's surroundings. Each day at Sawantwadi Palace Boutique Art Hotel is an opportunity to engage, explore, and embrace a holistic connection with art, culture, and nature.
TT Bureau: How are you promoting the palace to get more visitors via social media?
Yuvrani Shraddha Lakham Sawant Bhonsle: Instagram has been a remarkable platform for us to showcase the grandeur and cultural richness of Sawantwadi Palace. We utilize this visual medium to its fullest potential.
Collaborating with travel agents has proven to be another effective strategy. These professionals have the expertise and network to reach travellers seeking exceptional experiences. We work closely with travel agents who specialize in heritage and boutique accommodations, ensuring that they are well-informed about the exclusive offerings at Sawantwadi Palace. Their personalized recommendations go a long way in attracting discerning travellers to our palace.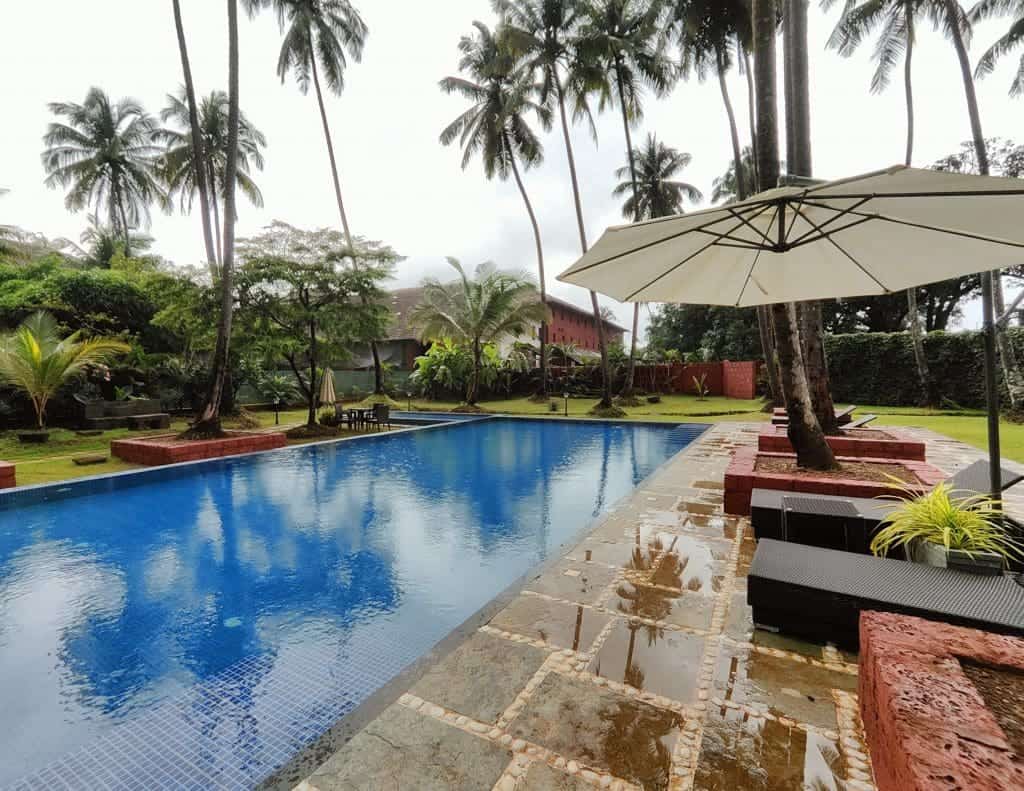 Additionally, magazines like Today's Traveller magazine hold a special place in our promotional efforts. The reach and influence of travel magazines are unparalleled when it comes to inspiring wanderlust. We provide exclusive features and interviews to magazines like yours, sharing the story of Sawantwadi Palace, its rich history, and the immersive experiences we offer. Such features not only captivate the reader's imagination but also serve as a valuable reference for travellers planning their next adventure.
Last but not least, the age-old tradition of "Word of Mouth" remains a cornerstone of our promotion strategy. We prioritize delivering exceptional hospitality and unique experiences to our guests, ensuring they leave with unforgettable memories. Satisfied guests become our most authentic advocates, sharing their experiences with friends, family, and colleagues. We encourage and reward such word-of-mouth promotion to create a loyal community of Sawantwadi Palace enthusiasts.
TT Bureau: What initiatives are you undertaking for the welfare of the host population and sustainable tourism?
Yuvraj Lakham Khem Sawant Bhonsle: At Sawantwadi Palace, we believe in responsible tourism that not only provides an exceptional experience for our guests but also contributes positively to the local community and environment. Among the key initiatives is Local Employment as we prioritize hiring from the local community. This not only boosts the local economy but also ensures that our guests receive a genuine local experience through interactions with our staff.
We regularly organize Ganjifa painting workshops and demonstrations of traditional art forms, such as Pinguli leather puppetry and Konkani cuisine at a humble home in Sawantwadi. By doing so, we support local artisans and help preserve these unique traditions.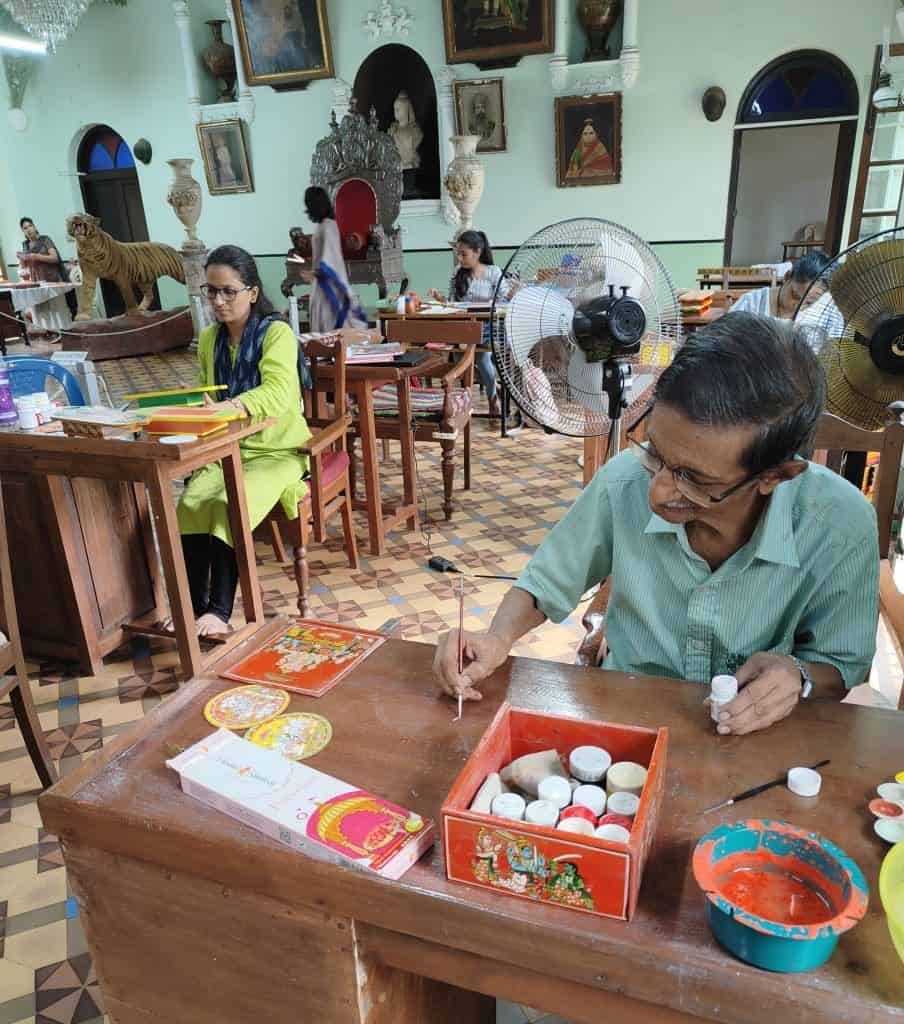 To reduce our carbon footprint, we've implemented several sustainable practices. We have energy-efficient lighting, are plastic-free, use eco-friendly cleaning products, and have adopted waste management techniques like composting and recycling. We also encourage our guests to participate in these efforts.
We source most of our ingredients for our restaurant from local farmers and markets. This not only ensures freshness but also supports local agriculture, contributing to the economic well-being of the region.
Our property is situated amidst lush greenery, and we take our responsibility to protect the environment seriously. We've created a garden sanctuary that attracts local wildlife, and we educate our guests about the importance of conserving the local ecosystem.
At The Sawantwadi Palace Boutique Art Hotel, we are committed to creating a sustainable and enriching experience for both our guests and the local population. Our initiatives not only benefit the community but also ensure that the cultural and natural treasures of Sawantwadi are preserved for future generations to enjoy.
Read more: Interviews