A hospitality veteran with over two decades in the industry, Sunjae Sharma, Managing Director, India and Southwest Asia, Hyatt India Consultancy has seen many business cycles, helmed diverse teams, and always stood firm in leading from the front.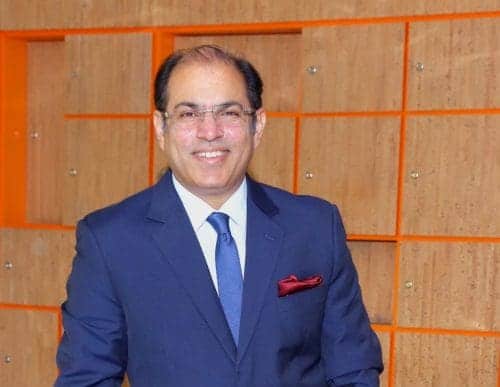 "The pessimist complains about the wind. The optimist expects it to change. The leader adjusts the sails" said John Maxwell, the American leadership coach and author. Simply put, this line beautifully encapsulates the personality and leadership style of Sunjae Sharma, Managing Director, India and Southwest Asia, Hyatt India Consultancy Pvt. Ltd.
In an exclusive for Today's Traveller Collector's Issue "Champions of Change" 2022, Sunjae Sharma talks about the unforeseen pandemic, challenges of business in the post-pandemic world, and how he is focused on making brand Hyatt bigger and better in India.
Leading the wave of innovation and expansion
Hyatt's India seeds were planted over 39 years ago in the national capital with Hyatt Regency Delhi. Today brand Hyatt commands an impressive portfolio in India with 41 Hyatt hotels and 8 distinct brands in the country – Andaz, Alila, Park Hyatt, Grand Hyatt, Hyatt Regency, Hyatt, Hyatt Centric, and Hyatt Place. The brand plans to add 3800 keys to its burgeoning portfolio. The return to normalcy has been a steady one, and Sunjae Sharma is making sure that Hyatt in India is leading the wave of innovation and expansion in hospitality.
Hyatt champions people and guest experiences and while the pandemic did place an unexpected pause, Sunjae Sharma is celebrating Hyatt's expansion plans in India in 2022 and beyond. The brand is eyeing a 70% growth and a milestone of 50 Hyatt-branded hotels in India in 2023. A multi-brand presence in one of the most promising economies of the world, as Sunjae Sharma succinctly puts it.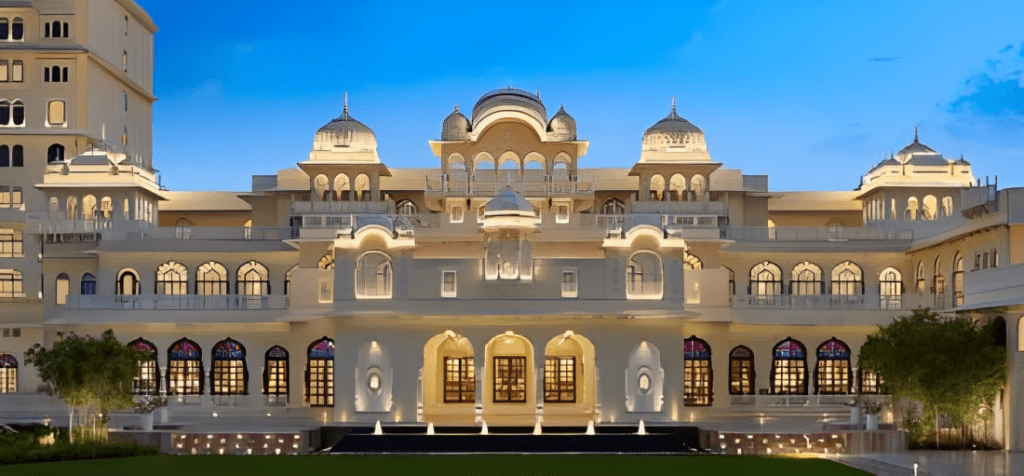 Innovation, distinct brand experiences, signature food and beverage spaces, and a culture that celebrates equality, inclusivity, and diversity – Hyatt's guest experiences are driven by a synergy of business, brands, and bold choices. This is evident with its impressive flurry of new hotel openings such as Hyatt Regency Dehradun, Hyatt Centric Janakpuri New Delhi, Hyatt Regency Jaipur Mansarovar, Hyatt Centric Juhu Mumbai, Grand Hyatt Gurgaon, Hyatt Place Bharuch, Hyatt Centric Sector 17 Chandigarh, Hyatt Place Jaipur Malviya Nagar, and Hyatt Regency Trivandrum in 2022.
Values of Hospitality
"We are in the business of, for and by people", Sunjae Sharma elaborates that Hyatt's values of hospitality are rooted in its ethos of understanding and caring for its people and its mission to deliver distinctive experiences for its guests. Hyatt champions women's leadership, diversity, equality, and inclusivity in its people policies, with a strong emphasis on a culture of respect, empathy, and fun.
Gender diversity and creating equality-driven leadership are fundamental to Hyatt's work culture and Sunjae Sharma emphatically points out that Hyatt's commitment to creating an inclusive workplace, is led by a Global Inclusion and Diversity Council (GIDC), which focusses on creating a holistic, empathy-driven workspace.
On its well-loved brands, Sunjae Sharma says that post-pandemic, Hyatt in India is focused on taking advantage of the projected high inbound tourism rate for 2023 and the growing demands of domestic travellers. "Our brands have a distinct feel and flavor, which is our biggest strength, and future-forward, we are looking to introduce our brands into destinations that are already in demand or are projected to have domestic and international footfalls in India. Our recent new hotel openings in Dehradun, Mumbai, Bharuch, Jaipur, Trivandrum and Delhi highlight our optimistic sentiment".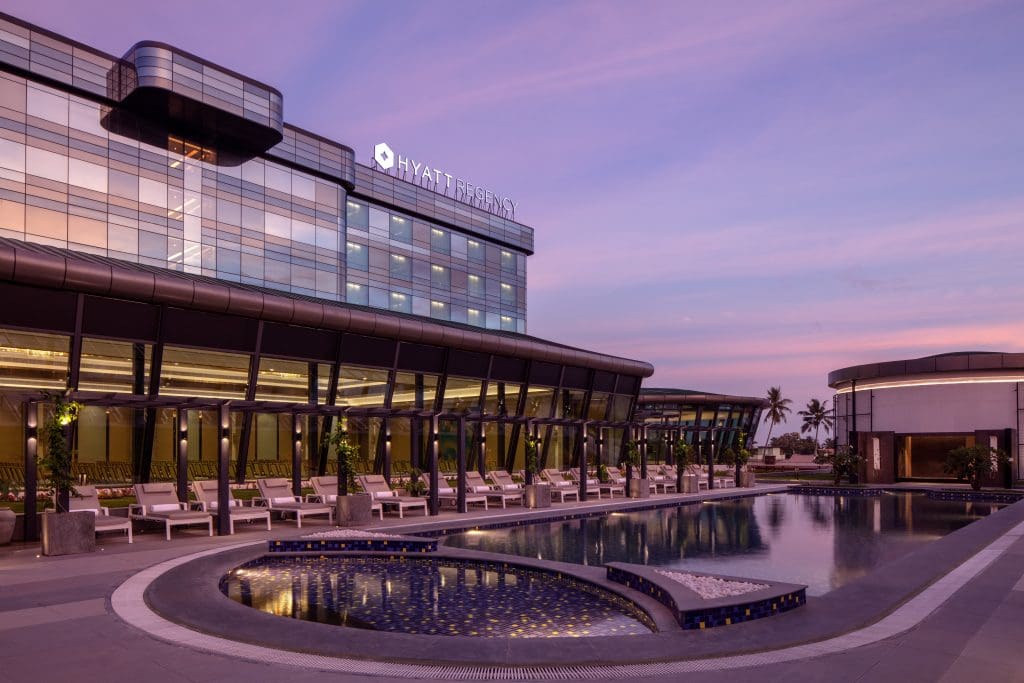 New properties need people, and the practice of sustainable growth and Hyatt is deeply invested in both. The veteran Hyatt leader details the brand's strong focus on sustainability, guest experiences that echo 'vocal for local' concepts and a culture of hiring local team members and using technology to enable smart energy consumption.
RiseHY programme
Hyatt has simultaneously been hosting training and development programs and formulating new projects to upskill colleagues in both on-site and online settings. On the organizational front, sabbatical policies have been eased and staffing structures have been evaluated to meet operational gaps across hotels and teams. When it comes to hiring new talent, a community-first approach has been adopted, and Hyatt works closely with Community-Based Organizations (CBOs) to provide employment to opportunity youth through our RiseHY programme.
"With that intent, we have been moving forward with our RiseHY program to build a diverse workforce by upskilling and hiring Opportunity Youth and supporting their professional and personal growth journeys. Globally, we aim to hire 10,000 Opportunity Youth between the ages of 16-24 into Hyatt roles by 2025," says Sunjae Sharma.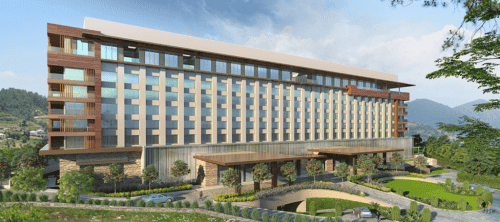 A firm believer in India's growth story, Sunjae Sharma says that being part of Hyatt's India leadership team is a matter of pride and performance. India is growing intellectually and commercially, and it is a strategic part of Hyatt's global portfolio. "We have had 9 new hotel openings in 2022 and this is the beginning of a business resurgence for us. New destinations beckon and we are looking forward to celebrating the 50th hotel milestone in India soon." That said, with a candid smile and focus on the future, Sunjae Sharma signs off to write the new growth chapter of Hyatt in India.
Read more: Interviews