As India gears up to play cricket at the ICC Men's T20 World Cup, a new research reveals that 72% of Indians are excited about the upcoming ICC Men's T20 World Cup tournament.
Travelling to see their team live in action is a dream for 58% of Indian cricket fans who want to show their support at the stadium.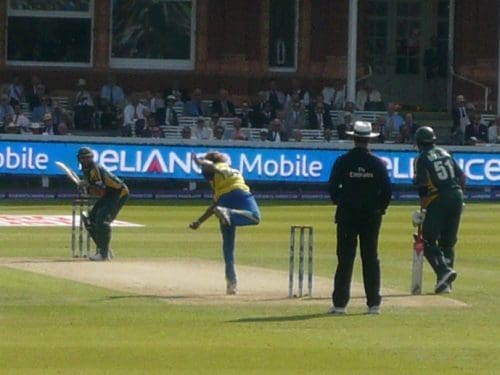 Indians are also looking forward to indulging in a variety of experiences while travelling for their favourite sport. The research reveals that if they are travelling to the UAE to watch the World Cup live, Indians want to visit famous tourist spots (53%), explore local cuisine (48%), visit shopping malls (45%), explore nightlife (44%) and visit nearby destinations (44%).
The research report by Booking.com and YouGov on India's love for cricket and the optimism and eagerness that Indian fans have to get outdoors to catch a live cricket match once again has insights for you,
Interesting finds:
Pakistan, Australia, and England emerge as top 3 countries Indians fans want to see on the other side of the pitch if India makes it to the finals
72% of Indians say that they are excited about the upcoming ICC Men's T20 World Cup tournament
58% Indians say that it is a dream for them to watch a cricket match live and watch it unfold in real-time
60% of Indians say that they are likely to watch cricket with someone who is supporting a rival team
52% of Indians would call in sick at work when their favourite team is playing
Nearly half (45%) of Indians would travel to a destination for the game even if it is not on their travel bucket list
45% say that they would plan their honeymoon to a destination that is hosting a live match
39% of Indians say that they would travel for the ICC Men's T20 World Cup only if fully vaccinated and 45% want accommodations to make it mandatory for the guests to be fully vaccinated
Sharing thoughts on India's love for the game and excitement for the upcoming ICC Men's T20 World Cup, Ritu Mehrotra, Regional Manager, South Asia at Booking.com said, "We know cricket is not just a sport in India, but an emotion that unites the country."
Read More: Blog