Taj Mahal, New Delhi hosted the second panel in the 'She Remains the Taj' series. The evening re-iterated IHCL's commitment to gender diversity and the empowerment of women.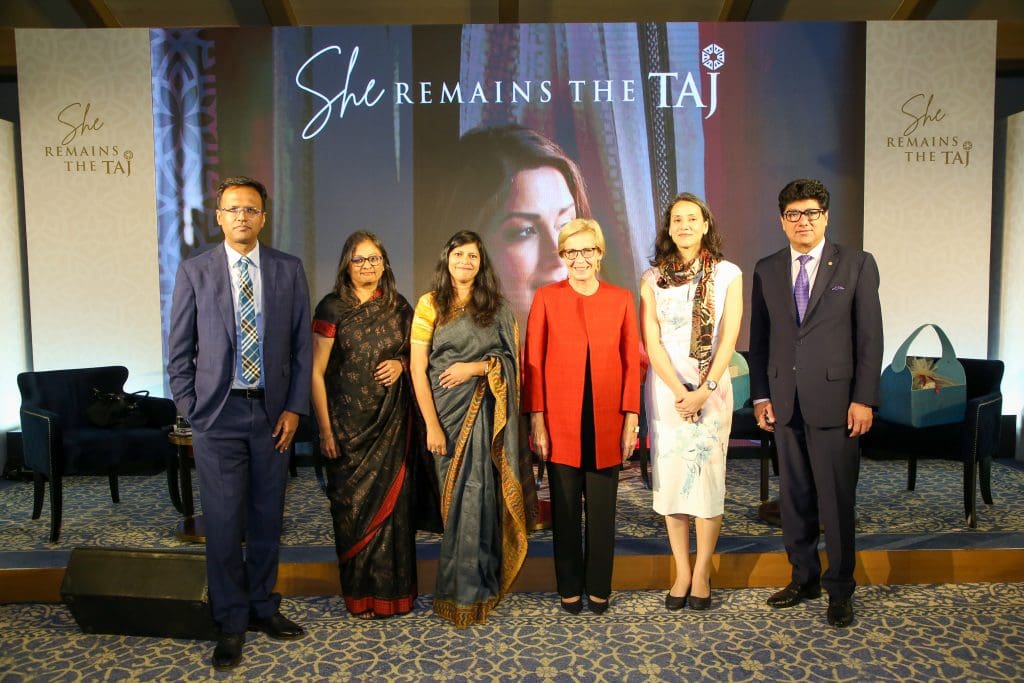 The Taj Mahal, New Delhi presented an exquisite evening with leading voices celebrating the spirit of women.
The panel was graced by distinguished leaders from various walks of life – H.E. Ritva Koukku-Ronde, Ambassador of Finland to India, Satyavati Berera, Partner, PwC India, Sanjukta Parasor, Indian Police Service, Ritu Garg, Chief Growth & Innovation Officer Fortis Healthcare and Puneet Chhatwal, Managing Director & CEO, IHCL.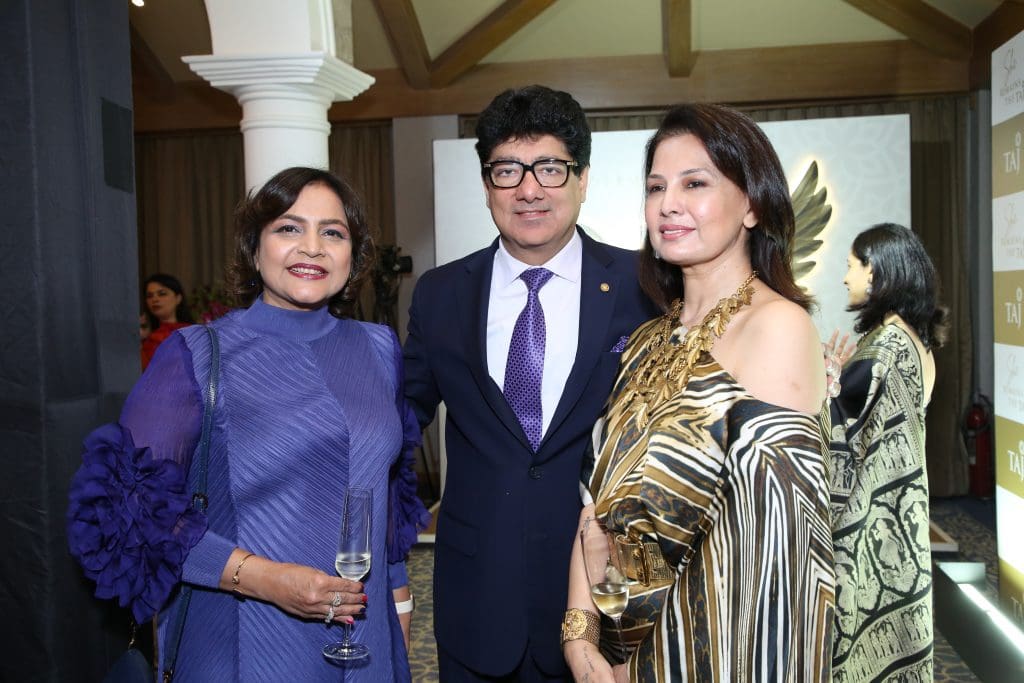 The facade of Taj Mahal, New Delhi carried the message 'She Remains the Taj' and was vividly lit up in celebratory hues. The culinary team led by women associates presented a gastronomic spread of global flavours such as poached scallops & cranberry caviar, citrus crab, mandarin & arugula, fresh burrata, charred avocado, caramelized melon, assorted cheese boards; a flying buffet with butter chilly oyster prawns with street style noodles, sukkah prawns with mini Malabar paratha, gnocchi with confit duck leg & mandarin jus, dessert trolleys and spirited concoctions curated by lady mixologists.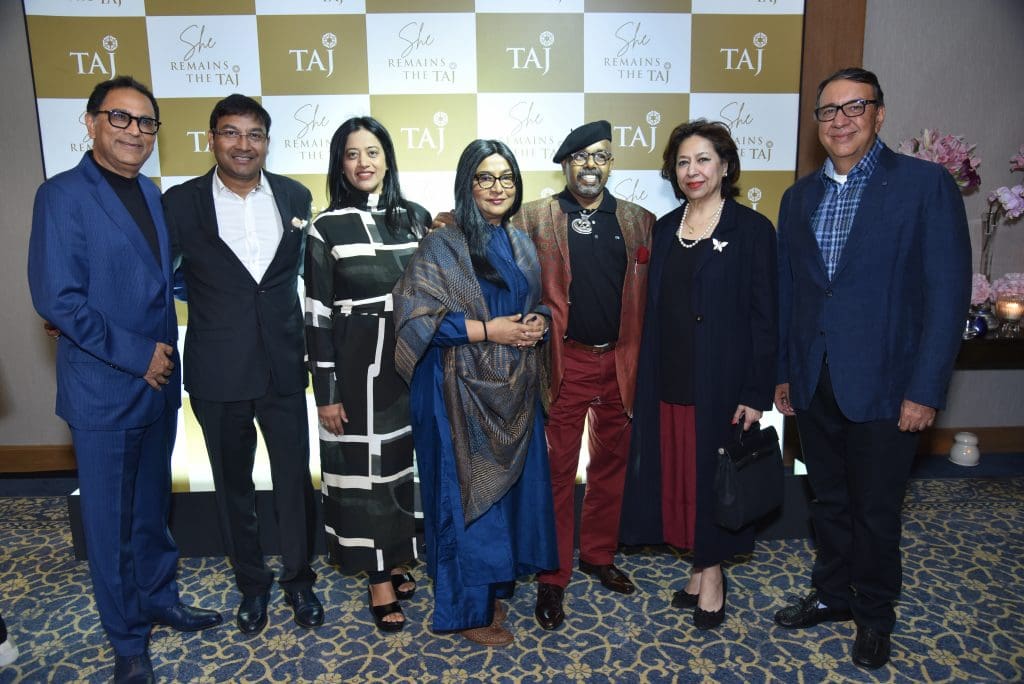 Raising a toast to the quintessential woman, an ode to all her avatars, the event was joined by H.E. Katrin Kivi – Ambassador of Estonia, H.E. Yasiel Alines Burillo – Ambassador of Panama, Seema Bhalla, Ritu Beri, Rashmi Virmani, Sushma Behl, Kalli Purie, Pooja Chauhan, Jayasri Burman, Paresh Maity, Raian Karanjawala, Priya Jain, Tanya and Avneesh Sood, Amit Goyal, Kalpana Agarwal, Seema Puri among others.
Read more: Latest