Where can we get authentic Thai and Japanese cuisine in Mumbai? Doing it right is Youkoso – Mumbai's new delivery kitchen serving great Thai and Japanese cuisine in the new Winter menu.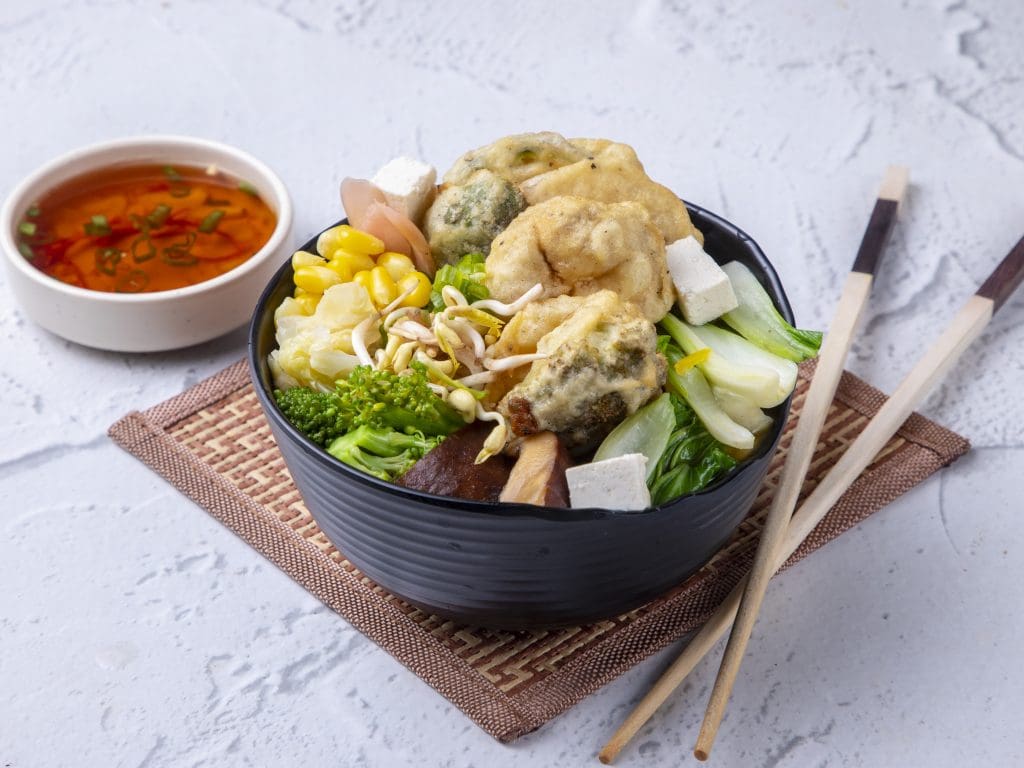 Eating out is a virtual therapy claim foodies and we agree! Especially during festive seasons, you get to discover new menus, new launches, new delights to satisfy the sweet and savoury tastebuds that thrive during these culinary adventure explorations.
Checking out new dining places and bookmarking them for your next meal is nothing short of high discovery – and so we look out for delicious new takes in Thai, Italian, Japanese, Mughlai, French, Middle eastern and many more which liven up the culinary scene in any city.
Winter days are all about warm cravings for delicious & comfort food. While there are plenty of options available around us, we often find ourselves scrolling through delivery platforms looking for a new outlet that will please our palettes. Here is a good option to check out.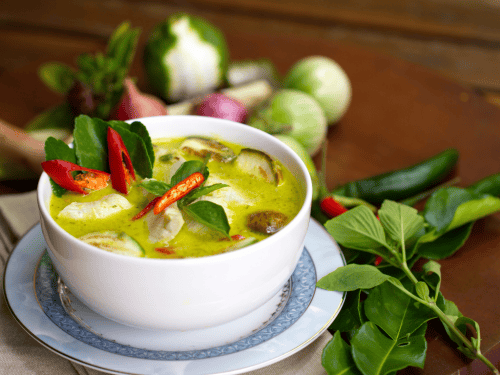 Chef couple Duo at Youkoso is the brainchild of Senthil Kumar Shanmugm and Gauri Senthil Kumar who has over 15 years of experience accrued through working across five countries and multiple cuisines along the way. With a flamboyant menu boasting authentic flavors, Youkoso serves 5-star category food and has an amazing winter special to offer this season.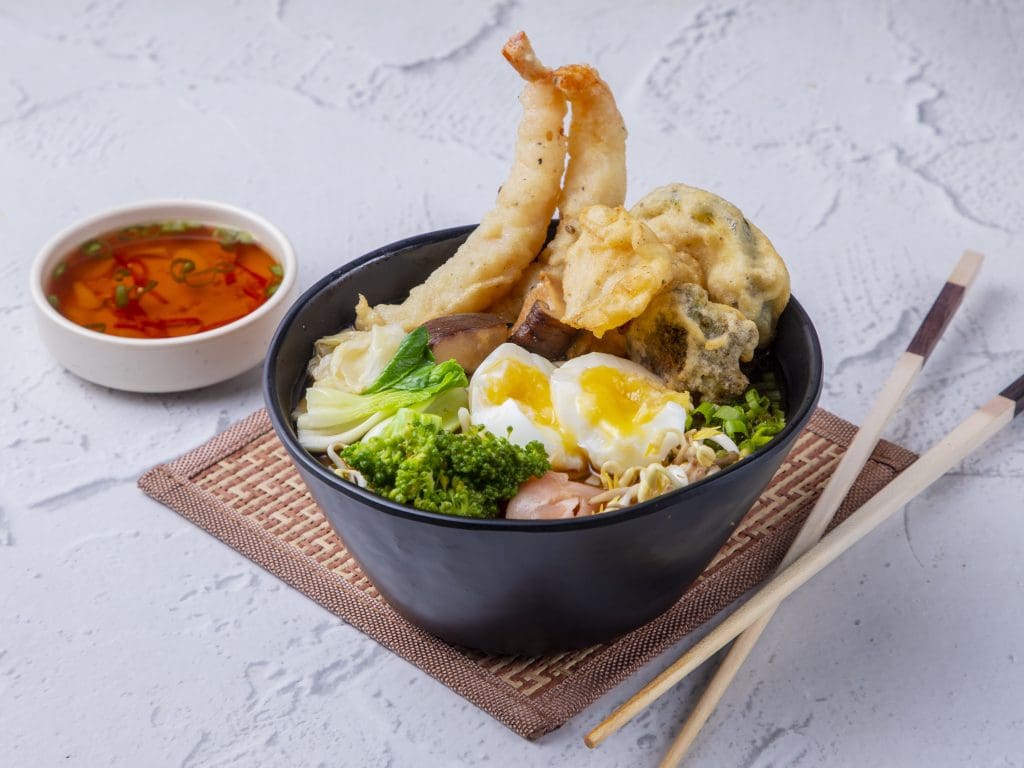 The menu spans Thai and Japanese cuisine, offering a variety of dishes like soups, stir-fries, traditional curries & ramen Bowls. Check out Soups with options like Hot udon soup, Tom Yum, Miso Soup, Wonton Soup, and Spicey Seafood Soup ( available in veg and non-veg selects ).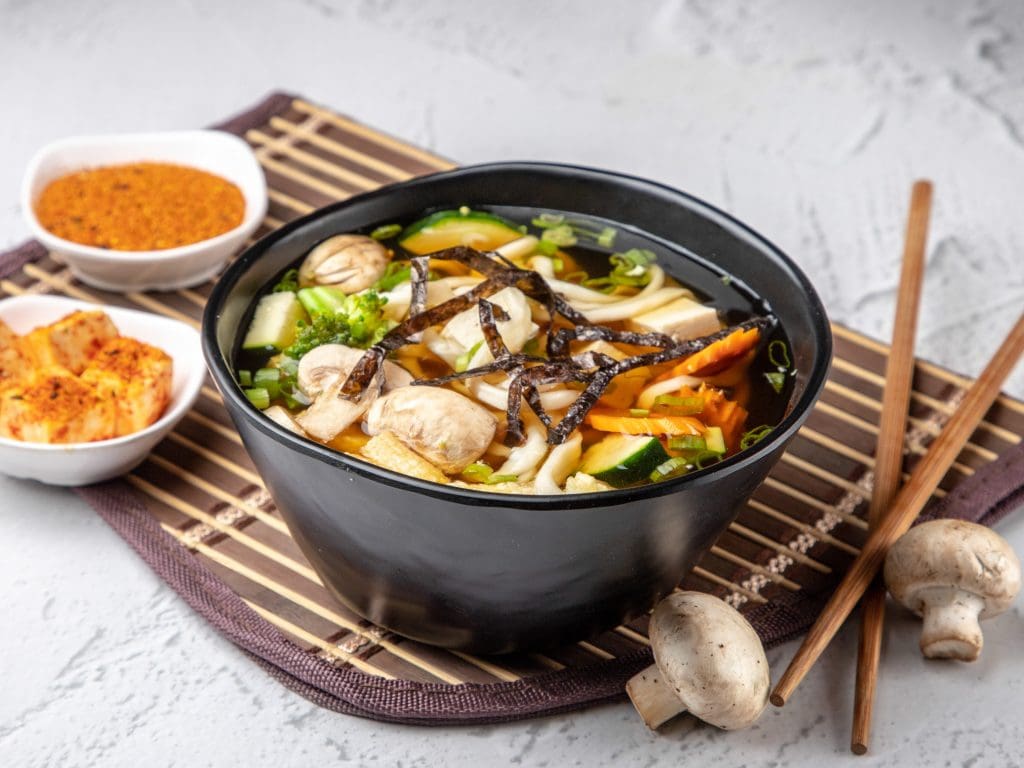 Look through the Ramen Bowls section with options like Miso ramen, Chicken miso ramen, (grilled chicken, seasonal vegetables, egg, spring onion served), Teriyaki chicken ramen, (chicken teriyaki, seasonal vegetable & Veg ramen.
Curry Bowls have options like Green / Red Thai Curry, Massman Curry, Khow Suey, and Katsu Curries in veg, seafood, and meat options.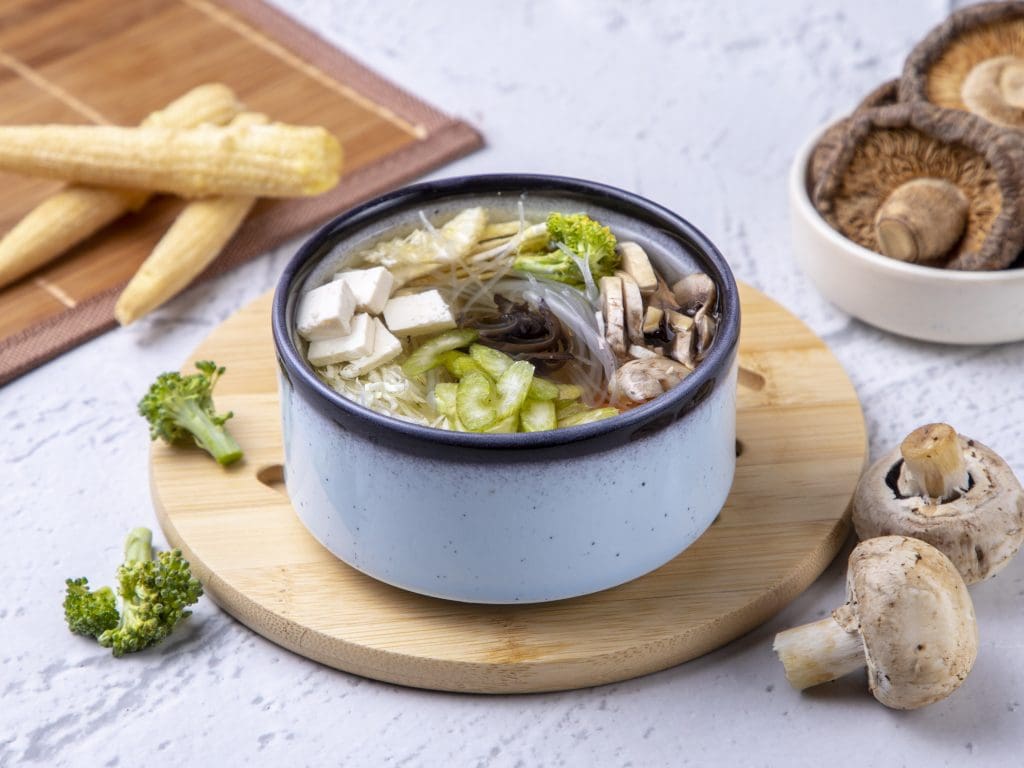 Youkoso ensures there is something for everyone in every new menu they launch at a pocket-friendly price with good flavors and hygiene.
Difference between Thai and Japanese food
Two fabulous Eastern cuisines on the surface have shades of each other in their approach and ingredients. But they are complete universes of different flavours and distinct cooking traditions.
A range of flavours are sought and created by both cuisines ranging from spicy, salty, delicate, sweet, sour, and umami. Both rely on seasonal produce, seafood, and fresh ingredients and both cuisines are a remarkable culinary experience for tourists.
Thai cooking methods and ingredients
Thai cooking uses specific methods like boiling, using a mortar to pound ingredients, spicy preparations and tangy sauces with vegetables, and curry dishes with coconut, and local herbs. The cuisine is a delicate mix of aromas which burst in your mouth – spicy, sour, sweet, bitter, and salty – combined with flair.
Thai cuisine relies a lot on dips and sauces prepared by a collection of condiments. So one can relish the mouth watering Pad Thai sauce, a garlic chilly sauce, fish sauce and the delicious salad relish that is a little fermented and tangy.
Thai cuisine has incorporated influences from Malaysia, India, Europe and Indonesia. So you will find a version of curry taken from India along with desserts influenced by European sweet preparations. The use of several produce is also borrowed from other countries like corn, pineapples, and peanuts.
Japanese cooking methods and ingredients
On the other hand, Japanese cooking uses methods which are different while preparing food. These include steaming and raw preparations, pickling and stewing, for a large part of their cuisine delivered as fresh morsels of mouth watering delicacies. At the same time Japanese cooking methods use a sufficient range of variety with pan-frying, grilling, and deep-frying preparations .
Japanese cuisine has sharper flavours that cover a wide swathe of taste – from bitter, hot, sour to tangy, salty, and sweet. Interestingly, Japanese food is often assembled into colour groups, the most dominant being black (or purple), yellow, red, green and white.
Japanese cuisine, referred to as Washoku has been recognized by UNESCO as an item of Intangible Cultural Heritage. From times immemorial traditional Japanese cuisine comprises of a main and side dishes like the popular ichijū-sansai, which serves one soup and three side dishes. This is generally a miso soup accompanied by pickles and plenty of white rice along wide a main or side dish.
Interestingly, ichi means one and ju means soup, san means three and sai refers to dishes—so ichiju-sansai actually translates to, "One soup, three dishes." This cuisine is considered one of the most nutritious and well balanced cuisines of the world. The use of fat, red meat, sugar, and dairy products is limited and sparingly used.
Bringing wonderful flavours to Japanese cuisine are favourite ingredients like miso (fermented soybeans), mirin, seaweed, dashi, natto beans, soy sauce, umbeboshi (Japanese pickled plum), rand tofu, and sake to name a few. The imaginative use of seafood and seasonal produce is sheer genius and brings it all together in dishes to die for.
Read More: Latest