Kashmiri food is considered a celebration of life, a journey of gastronomy that reflects the rich influence of Persian, Central Asian and Afghan history in its cuisine.
Kashmir is a culinary paradise, not only on account of rich Mughal and Arab influences in the preparation of food, but also the unique combination of another influence – the Kashmiri pandit signature touch in the preparation.
In addition, it has absorbed some Ladakhi cuisine influences of boiled or steamed food preparation which makes it healthy and nutrient-dense.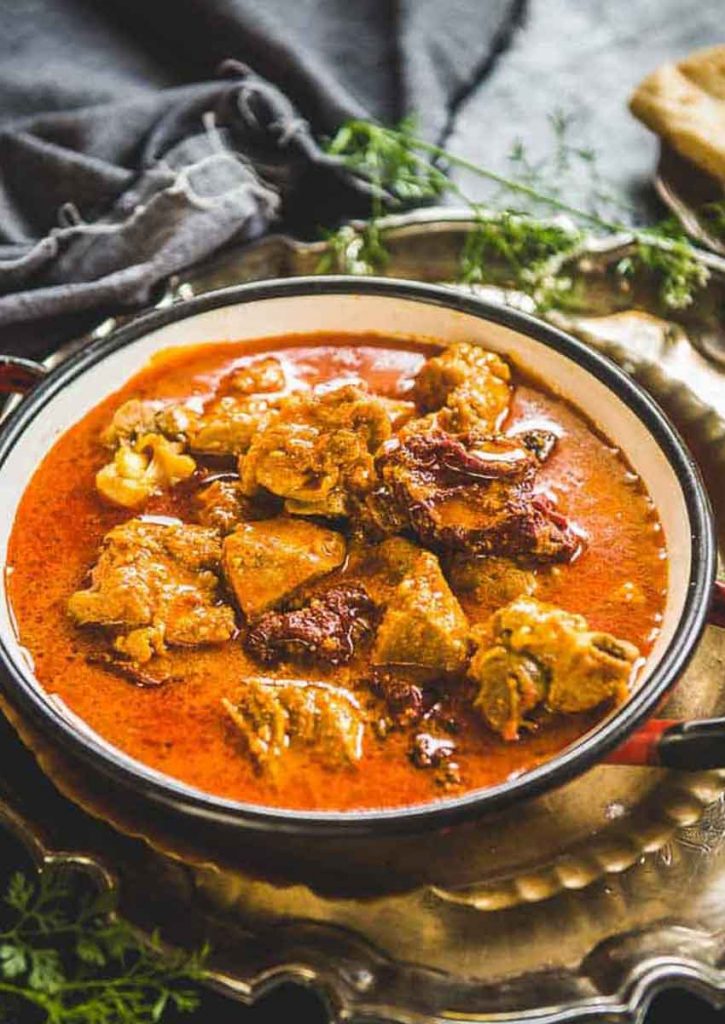 This delicious combination of vegetarian and non-vegetarian food, sets apart Kashmiri food style. You will find prominent touches of the unique flavour of Dogra ancestry which features vegetarian fare like Rajma, Aloo Dum, Kashmiri Pulao and Patisa. Add the Kashmiri tradition of the frequent use of spices like cinnamon, cardamom, cloves, saffron, etc and you have a cuisine that leaves you with memories of a feast.
And feast it is. Waz'a's — is the name given to Chefs in Kashmiri and the traditional Wazwan — derived from the words Waz'a and Waan meaning a shop, brings forward a feast of a 10- course meal which can expand to to include 20 dishes and more.
The preparation of a Wazwan is elaborate, almost to the point of being an art and a typical component of Kashmiri culture. At a traditional Wazwan, guests in groups of four, share courses of a meal served in a large copper plate called a traem. While rice is a staple, most dishes are prepared with lamb or chicken with a few vegetarian dishes.
Check out some of these amazing dishes that will tantalize your taste buds. And yes, Yakhni is a delicious gravy made from succulent pieces of mutton infused with saffron, cardamom, cinnamon, and bay leaves in a yogurt based gravy. In its lighter form, it is often the base for many dishes including pilaf (pulao) and light, spicy shorbas or soups.
Mutton Rogan Josh
Mutton Rogan Josh is a Kashmiri delicacy comprising lamb and an aromatic gravy that is popular in Kashmir and is now a must have on menus all over India.
Rogan Josh is traditionally cooked using a slow-cooking method using authentic spices used whole, that give it its distinct flavour. The dish is served with a light gravy that has a powerful spice aroma that makes your mouth water. Rogan Josh pairs nicely with Sheermal, Naan, Chapati, Rice, Biryani, and Raita because of its delicious flavours.
Aab Gosht
Lamb cooked in milk gravy is a Kashmiri speciality meal. Mutton pieces are cooked in a milk-based stew with a dash of heat in the form of black pepper powder in Aab Gosht, or Kashmiri Mutton Curry.
This dish takes less than an hour to make and is a delicious and unique dish to try out. It's a traditional Kashmiri meal that's usually served with rice.
Dum Olav
This Kashmiri Dum Aloo is hot and delicious, with baby potatoes simmered (dum cooked) in a spicy curd (yoghurt) based gravy or sauce.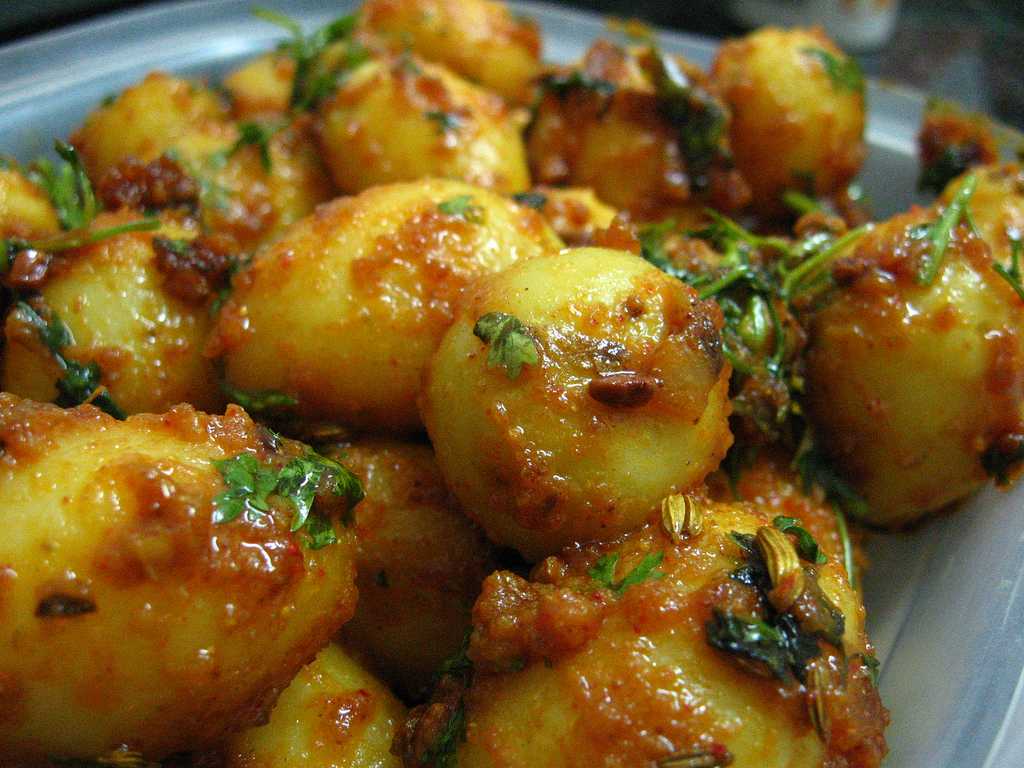 There are two popular variations of Dum Olav, the Kashmiri Dum Aloo which is the Authentic Spicy Version and the Dum Aloo Restaurant Style which is the Rich Creamy version with North Indian Flavors. Dum aloo can be served with chapatis, naan, pooris, or jeera rice.
Goshtaba
Goshtaba is a traditional Kashmiri dish. It's made in a unique style with a range of exotic spices. The mutton dumplings taste great when the flavours of the spices and herbs seep into them.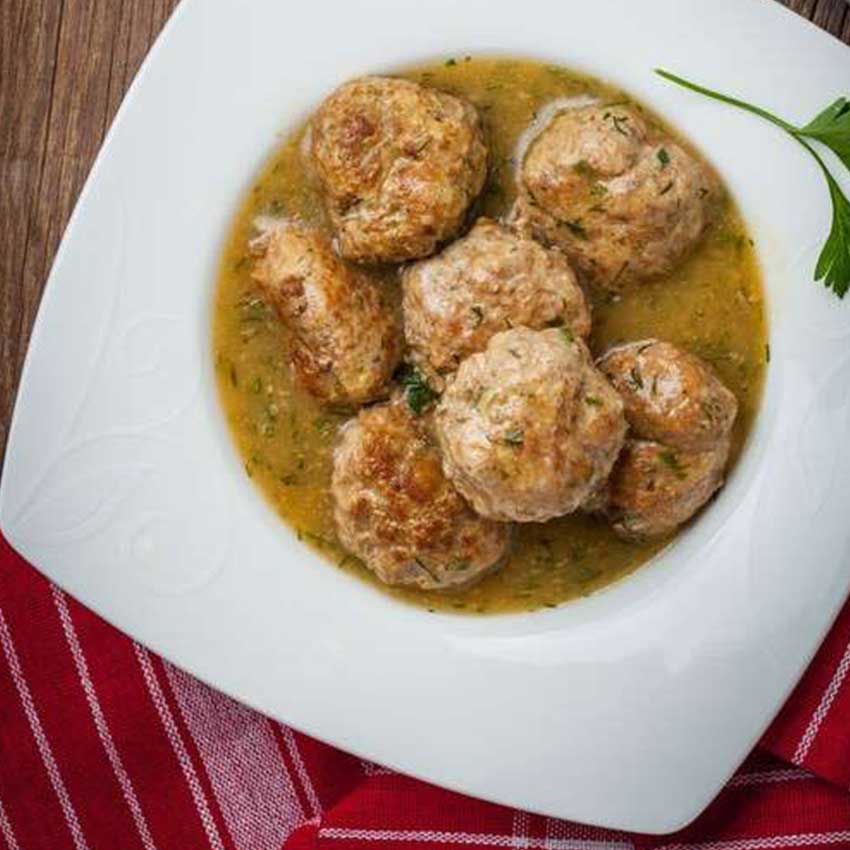 It's a delicious combination of a delightful gravy with just the right consistency and a blend of wonderful mutton dumplings. The dish is often garnished with coriander leaves and a few strands of saffron before serving.
Modur Pulav
Modur Pulao is a Kashmiri Sweet Pulao made with nuts and dry fruits. It's lovely aromatic rice that's made with a lot of ghee. It's a spicy and nutty mixture with a lot of flavours.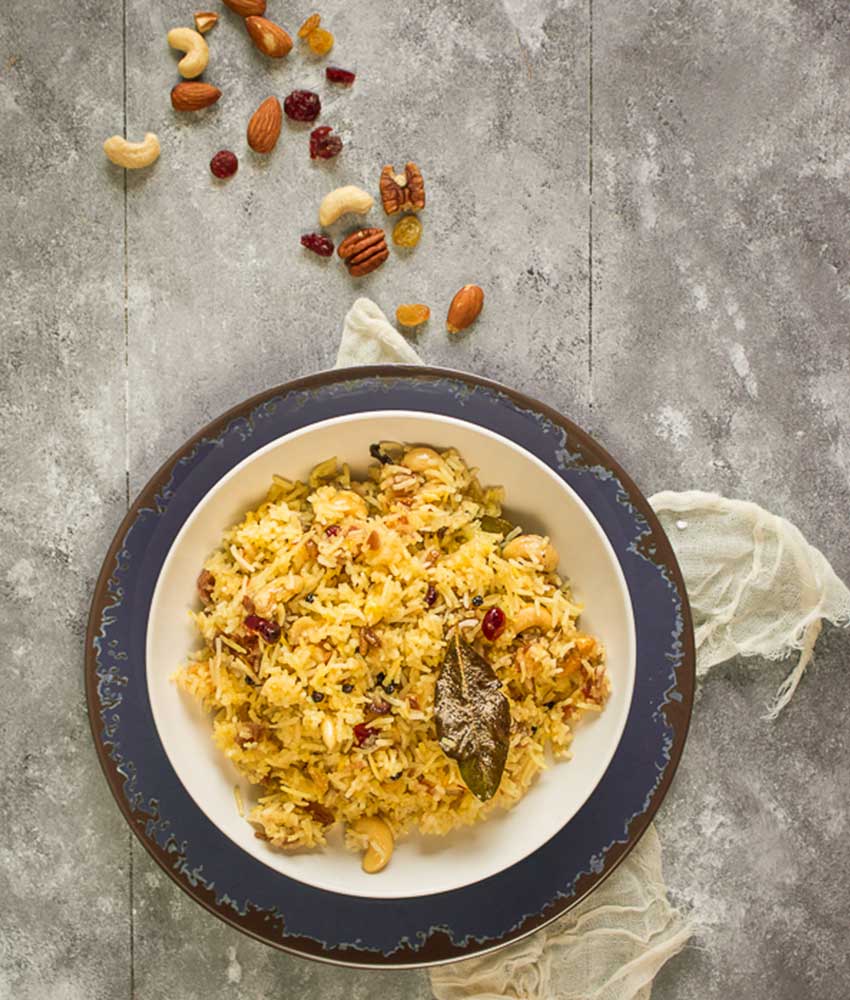 The flavour of the cinnamon, cloves, bay leaves, and almonds added to the rice will occupy all of your senses while cooking. For a weekend meal, serve Modur Pulao with Kashmiri Style Dum Aloo and Phulkas.
Kashmiri Muji Gaad
In Kashmir, Gaad means fish, and Gaad Tamatar is a fish recipe cooked with tomato curry. The consistency of this excellent fish curry is normally thick, although it can be changed to suit the individual's preferences. This fish curry, served with simple boiled rice, is not only tasty but also a favourite dish for special occasions. For a weekday Kashmiri lunch or dinner, try Gaad Tamatar with Steamed Rice.
Chaman Qaliya
Kashmiri Cuisine's Chaman Qaliya is a creamy cottage cheese curry perfumed with fennel and cardamom. The unusual colour comes from adding saffron and turmeric to the lemon yellow gravy, which is gently simmered with paneer.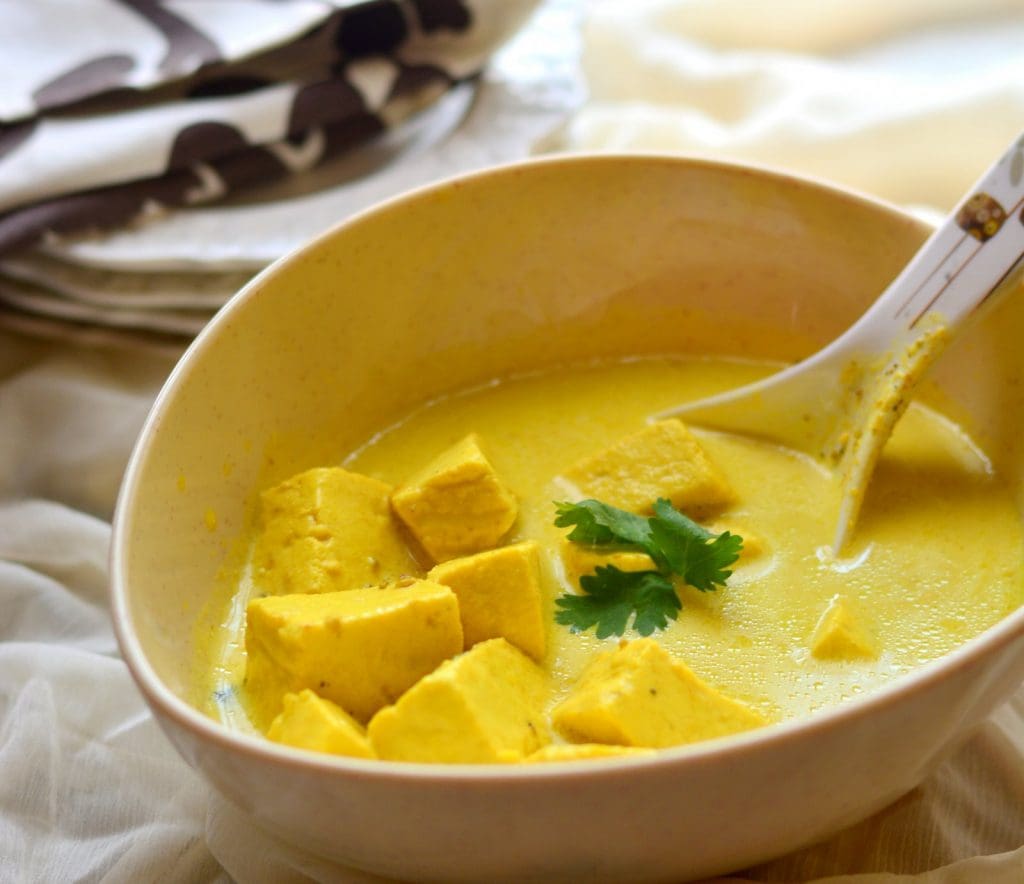 The curry is simple to prepare and has a moderate flavour. An aromatic curry cooked in milk and flavoured with Kashmiri spices is a popular vegetarian side dish eaten in the valley on special occasions.
Matschgand
It's one of those unusual delicacies that's well-known in Kashmir's beautiful valleys. Matschgand has its origins in Kashmir. Matschgand is made from minced goat or sheep meat.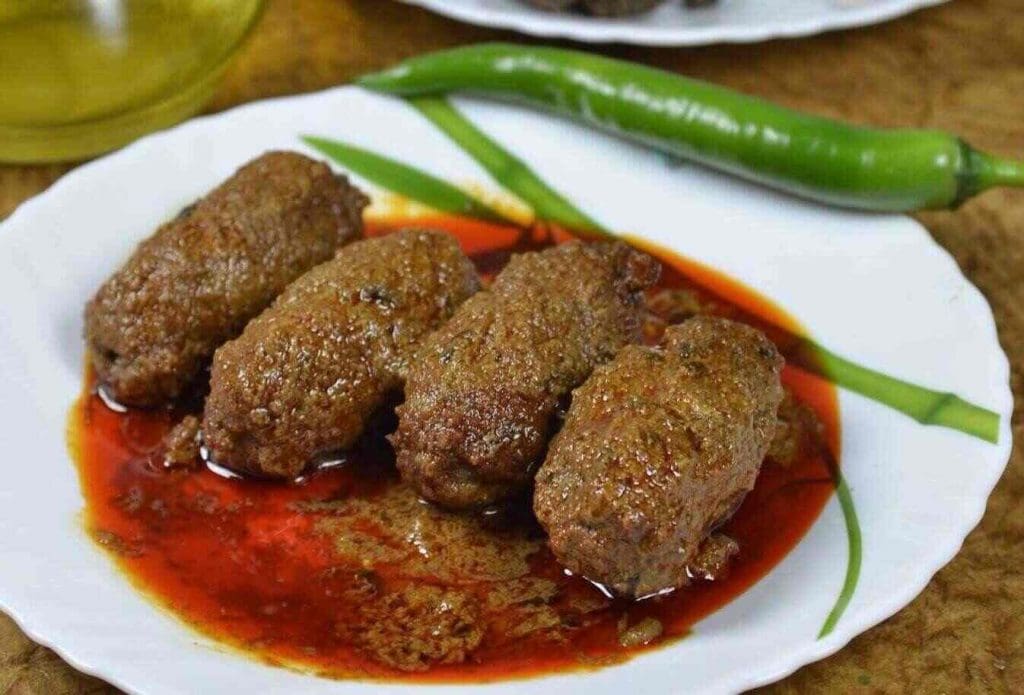 Meatballs are used in a variety of recipes all around the world. Few people realise, however, that this dish is the Kashmiri response to MeatBall dishes served all across the world. In India, minced meat is always cooked in rich gravy or used to make various Kebabs.
Skyu
This is the traditional dish of Leh but it is loved among the Kashmiri people. Skyu is a dish consisting of wheat flour and water eaten with broth.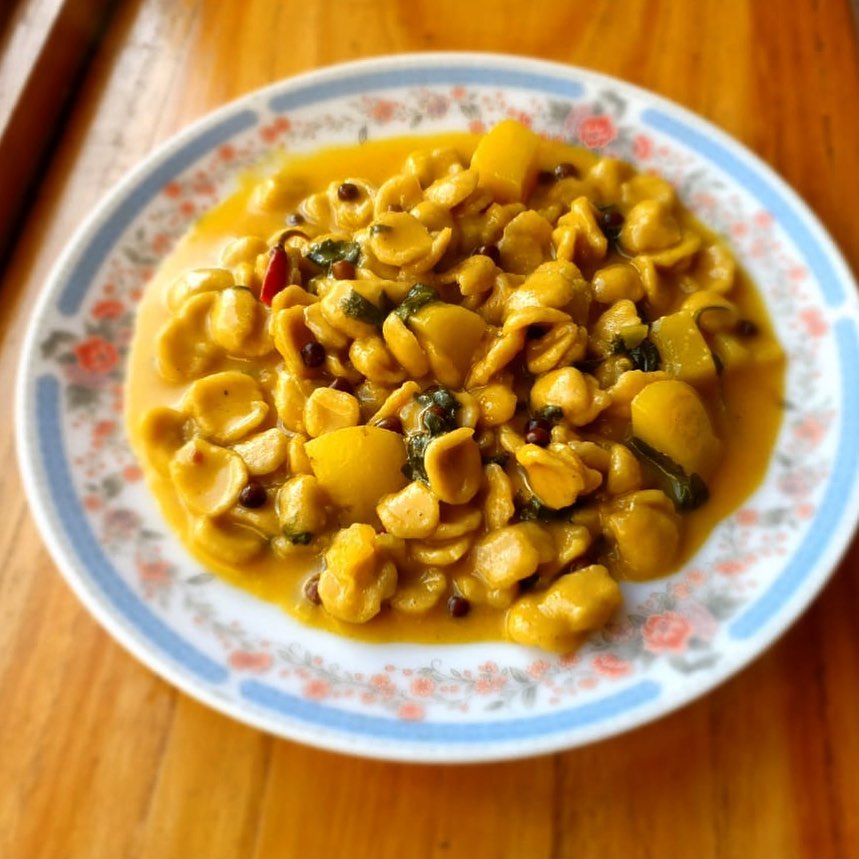 Skyu Cuisine is a delicious soup made up of a variety of ingredients. It goes well with both meat and veggies. Mutton, as well as harvested dried vegetables, are used to make the soup.
Thukpa
Although not originally from Kashmir, it is extremely popular in the region. Thukpa is a Himalayan noodle soup that is typically served with meat but is particularly tasty when made with lean chicken.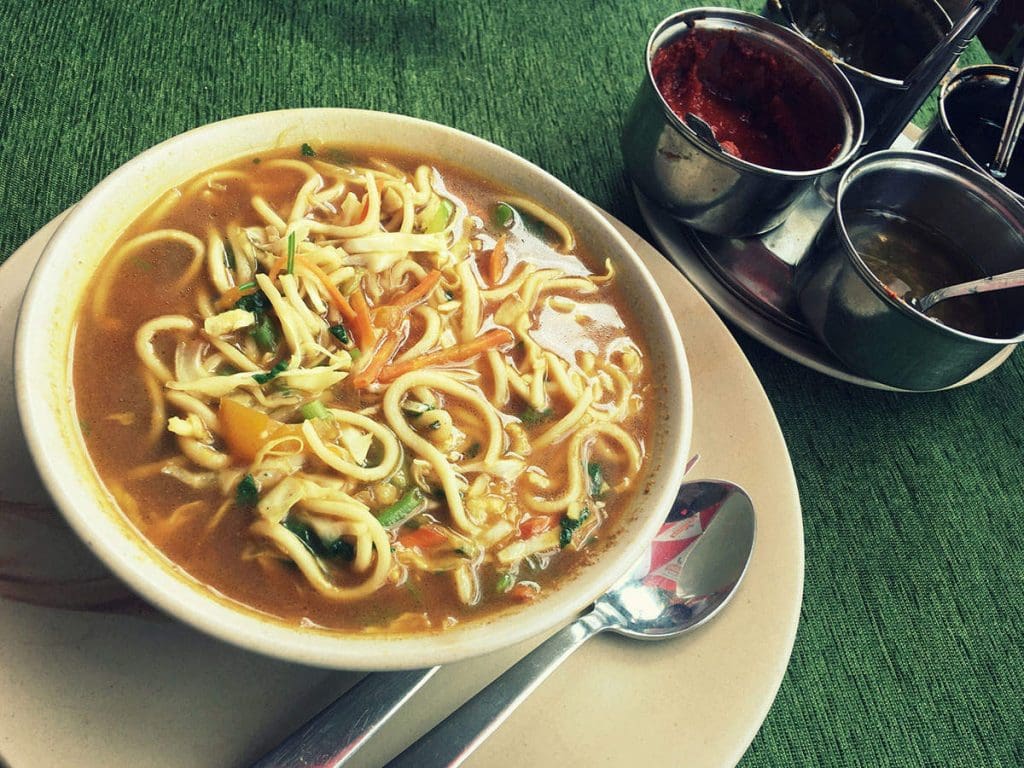 In Tibet, Bhutan, Nepal, and parts of India, it is very popular. The word "thuk" means "heart," hence this is a hearty dish. It's commonly cooked using buckwheat noodles in Bhutan. It is best to have this dish with rice noodles in bowls. Enjoy it with a dollop of soup and a sprig of fresh cilantro on top.
Read more: Latest