Wellness destinations in India are synonymous with mental relaxation and peace and figure among the topmost priorities for people electing to travel in 2022.
Wellness revolves around a sense of well-being that results from tending to the needs of your body and mind, with several different touchpoints that ease the mind-body complex with a sense of rejuvenation.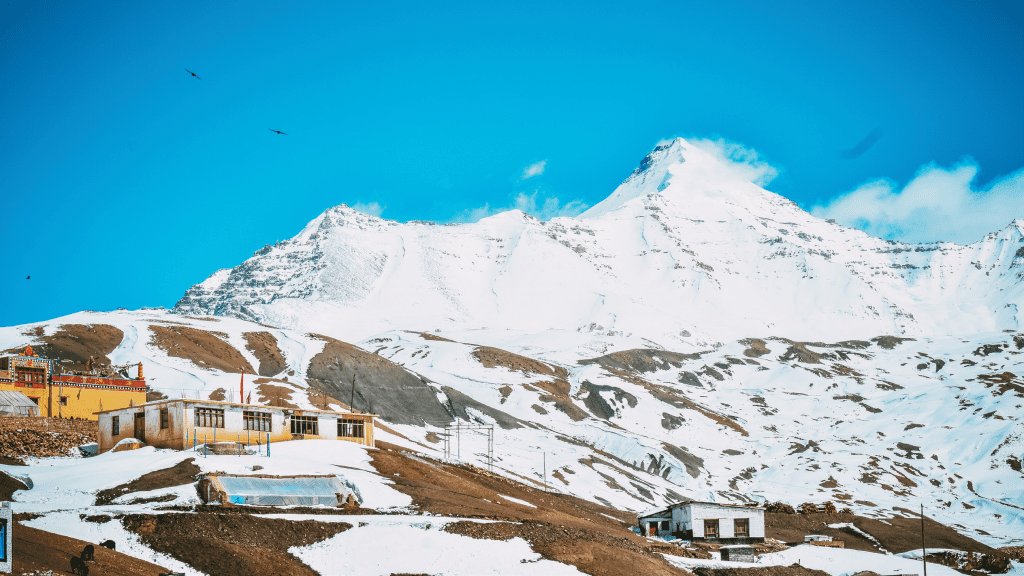 So what goes into the selection of good wellness destinations in India? It appears that rich nature, water bodies, pleasant weather, peace and tranquility, yoga, spiritual practices, outdoor activities, good food, and wine are reasons that help travellers select a wellness destination.
While spas and fitness were important in the past in deciding on a wellness destination, the current approach is definitely more holistic and healing therapies like nature, water bodies, tranquility, and outdoor activities are an important consideration in 2022, post-pandemic, in considering a wellness destination.
City lights, pollution, and noise also disturb the emotional balance of people. When surrounded constantly by such an urban ambiance, life in cities gives off a negative aura. This aura affects emotions making people more pessimistic or aggressive and people like to take a short break to rejuvenate and feel well balanced.
Some of India's best wellness destinations in India to heal your mind and body are:
Langza, Himachal Pradesh
Langza is one of the most beautiful villages not in Himachal Pradesh but in India. The name means the village of the Gods. One would give up everything just to live here. Residing here is truly a gift from the Gods.
Langza is situated on a plateau at an altitude of 4400 metres. One of the most notable attractions is the Buddha statue just watching over the valley silently each day and night. The beauty of this village cannot be captured by any camera, nothing can do justice to what the human eye captures. It is completely another world.
Rishikesh, Uttrakhand
Rishikesh is the spiritual capital of India. The sacred river Ganga embodies energy and tranquility as it flows over rocks and riverbeds. The next day goes to Kaudiyala which is only a few km from Rishikesh to indulge yourself in some outdoor activities like river rafting. Heartbeat races and adrenaline rush are yours for the taking – just like the river. Next, relax your mind and body as you sit by the banks of the river, do some yoga, visit an ashram or experience an Aarti and watch the sunset over this ancient land.
Go on an excursion from Rishikesh to Chilla. In Chilla visit the Rajaji National Park. Stay alert for warning calls given by Sambhar Deer, this means a tiger is nearby. If you spot a tiger, then keep an eye out for elephants too. The magnificent beast goes at a steady pace enjoying eating shoots along the way. After that try some north Indian cuisine in Chhottivalas for a hearty meal.
Varanasi, Uttar Pradesh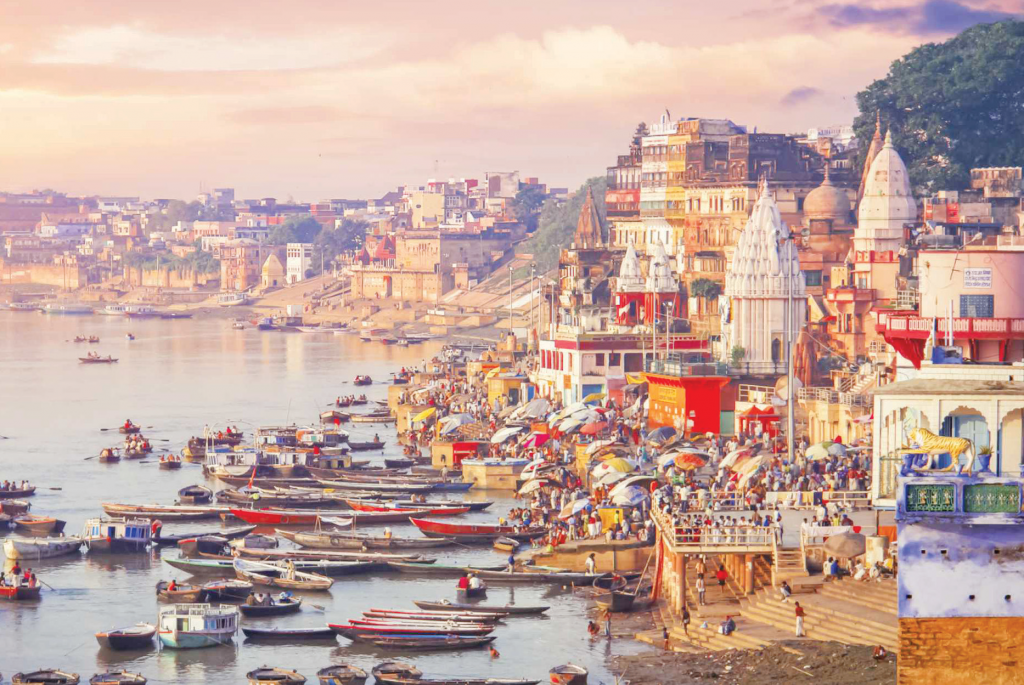 Varanasi is one of the world's oldest living cities. It is a fascinating and colourful place, where many small alleys hold surprises for all. It is one of the holiest cities and the sacred river "The Ganga" passes through this city. At more than 100+ ghats the pilgrims come and wash away their sins by bathing in the Ganga.
Why is this place is so significant and auspicious? It is believed that people who die here are offered Moksha " liberation from the cycle of life and death".
Manikarnika Ghat is one of the most famous ghats but is not for the faint-hearted. Thousands of dead bodies are given last rites and burnt on wood pyres. Every night a ritual takes place, where many pilgrims come and watch. The night is lit up by the thousands of candles, held by the priest offering their prayers to the river Ganga.
When it's time for the city to wake up, there is a sense of peace and calmness sitting near ghats, and watching the river flow forever and ever.
Kovalam, Kerala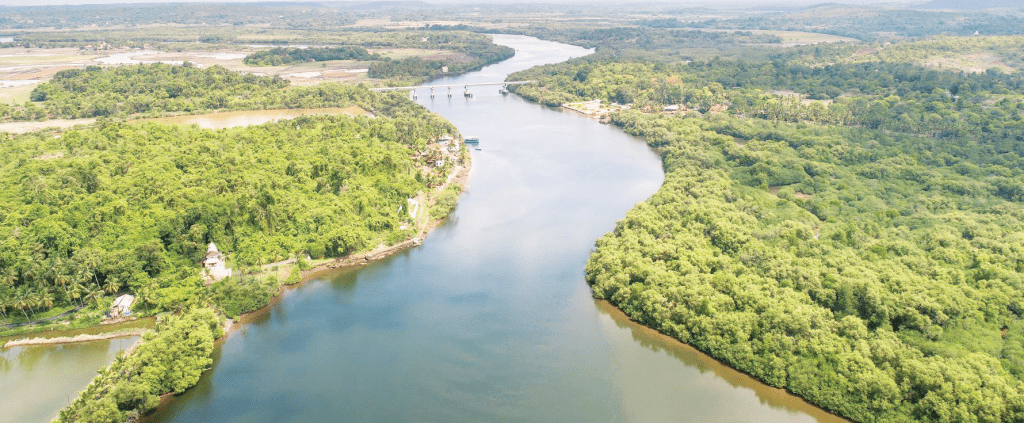 Kovalam is perhaps the best spot to carry comfort to your body, psyche, and soul. Because of the development of plenty of restorative plants and spices, you will get credible Ayurvedic treatment here. Focus on your psychological and actual wellbeing, and book yourself a loosening-up Ayurvedic session in God's own country.
This National award-winning Ayurveda town is the supreme spot for you to rejuvenate. Encircled by rich green vegetation and close to the well-known Kovalam Beach, this town offers Ayurvedic massages and healing therapies including restoration treatment, detoxification, weight reduction, and relieving stress in a serene climate. You can likewise practice yoga, meditation or go for a long stroll to partake in the wonderful scenic views around.
Divar Island, Goa
Divar Island is one of those destinations that we all strive to go to with our friends in our lifetime, and we should make it a reality. The charm of the island is as authentic as it was in the 16th century when it was discovered. This pint-size place will fill your body with energy and joy because of its serene calm and raw beauty.
There are plenty of beach activities and water sports to take part in. Goa also offers lots of retreats and spas which give you a relaxing time, soothing your mind and body. The most beautiful sites lie on the soft sandy beaches lined with coconut and palm trees.
Divar Island is one of the most beautiful places in Goa. To think that such a place exists in this state, where clubbing is a major activity is a surprise. This place is pristine with dense forests and a small crystal clear lagoon. It is a great getaway place from the hustle-bustle of the mainland.
Orchha, Madhya Pradesh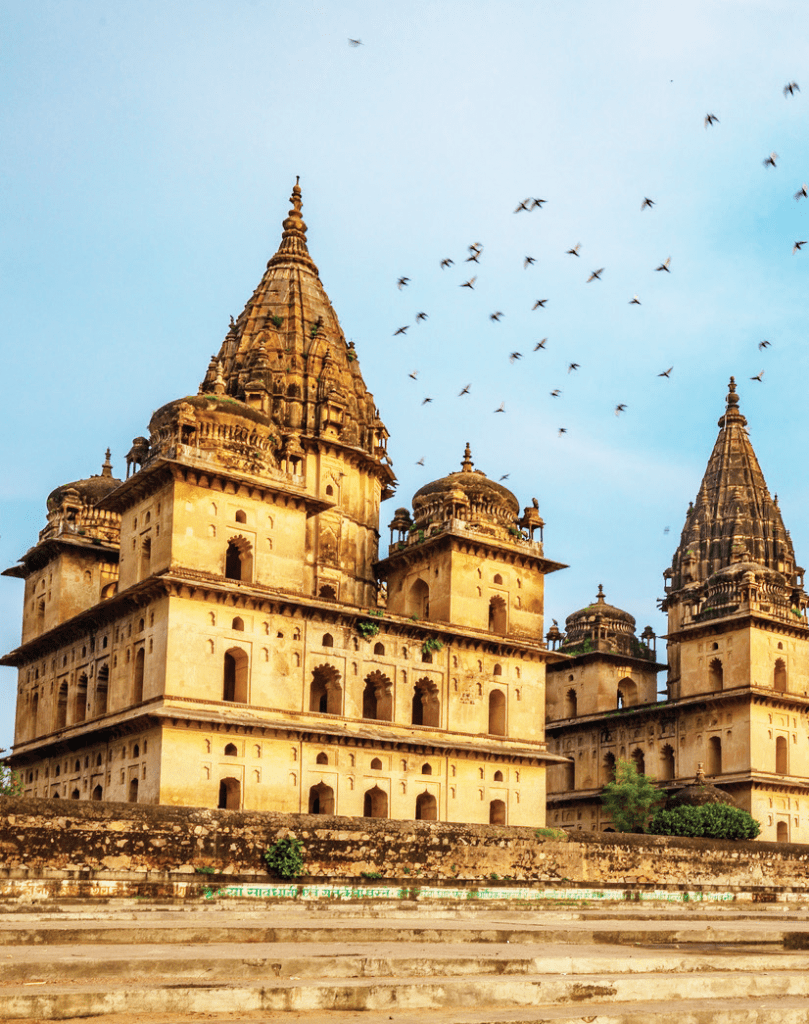 Orchha, the erstwhile capital of Bundel rulers is full of Mughal Influenced Rajput architectural marvels. Built on an island on the Betwa river, the Orchha Fort is an architectural wonder that holds several beautiful temples and palaces like Jahangir Mahal, Raj Mahal, and the famous Rai Praveen Mahal.
This medieval town situated along the Betwa river is less crowded and is a great gateway to the state. As the sun sets the whole town feels like it belongs to another time and that at any moment its historical figures can come alive.
The reflection of the sun just adds to the golden glow of the ancient castles and you can choose to just sit on a nearby hillock and imbibe the evening charm. Even if you don't indulge in any activity you will get lost in your thoughts. The surroundings are such that you will feel refreshed. As you enter the night you can listen to the silence speaking of the new tomorrow.
If you want to step into the healing of the great outdoors, go for a thrill and a spill as you experience river rafting in the Betwa river or go for a wildlife safari at Orchha wildlife park or take a stroll in the tranquil Phool Bagh, an ancient garden which holds the Badgir Sawan Bhadon towers built to provide a cooling effect to the gardens.
The water ventilation is further enhanced by a beautiful fountain and another palace called Chandan Katora.
Hemkund Sahib and Valley of Flowers, Uttrakhand
This beautiful place is one of the holiest Sikh shrines, one would understand that the 10th Guru of Sikhs, Guru Gobind Singh meditated on his past birth in this heavenly place. Imagine seeing your reflection into the pristine "Hemkund" lake at the base of Saptshringi lake.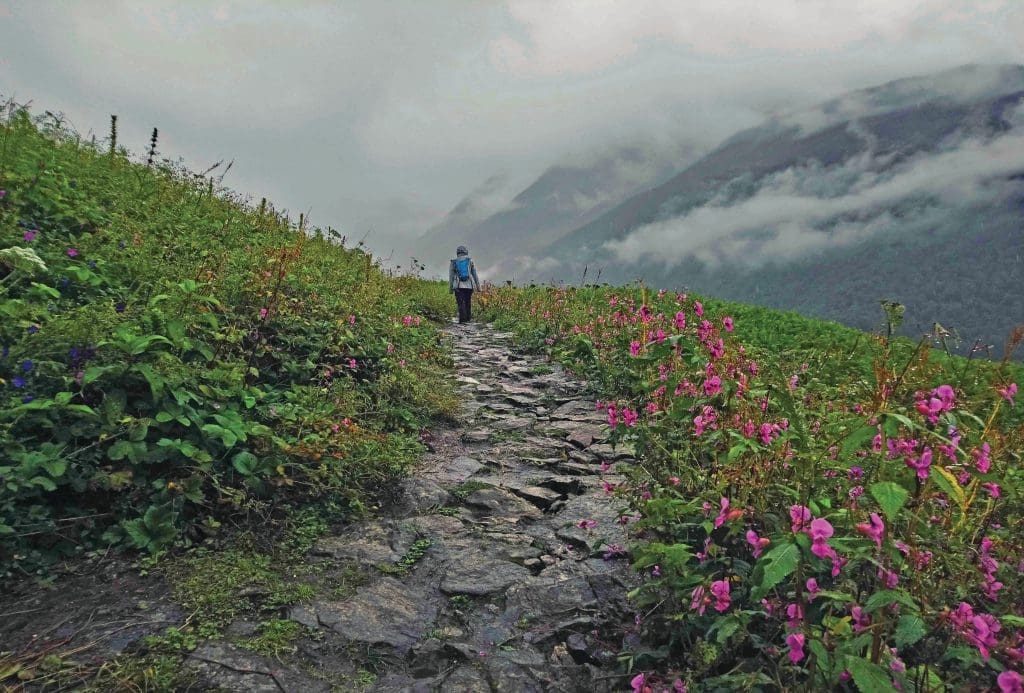 A legend that goes by is that Lord Lakshamana regained his vitality by meditating near the banks of the lake after the war. A temple has been said to have been built at the place where Lakshmana meditated.
If you want to see something you can't forget, prepare for a trek to the Valley of Flowers, a UNESCO World Heritage Site.
Blessed with beautiful rare alpine flowers and exotic Himalayan flora, in the West Himalayan region of Uttarakhand, the trek through the Valley of Flowers winds its way through dense forests, along the flowing waters of the fresh Pushpawati river, and one can traverse meadows and valleys, as one crosses charming wood and stone bridges, waterfalls and even glaciers along the way.
The beautiful scenery will allow only one thought in your mind "I have seen my life, there is nothing more I can wish for."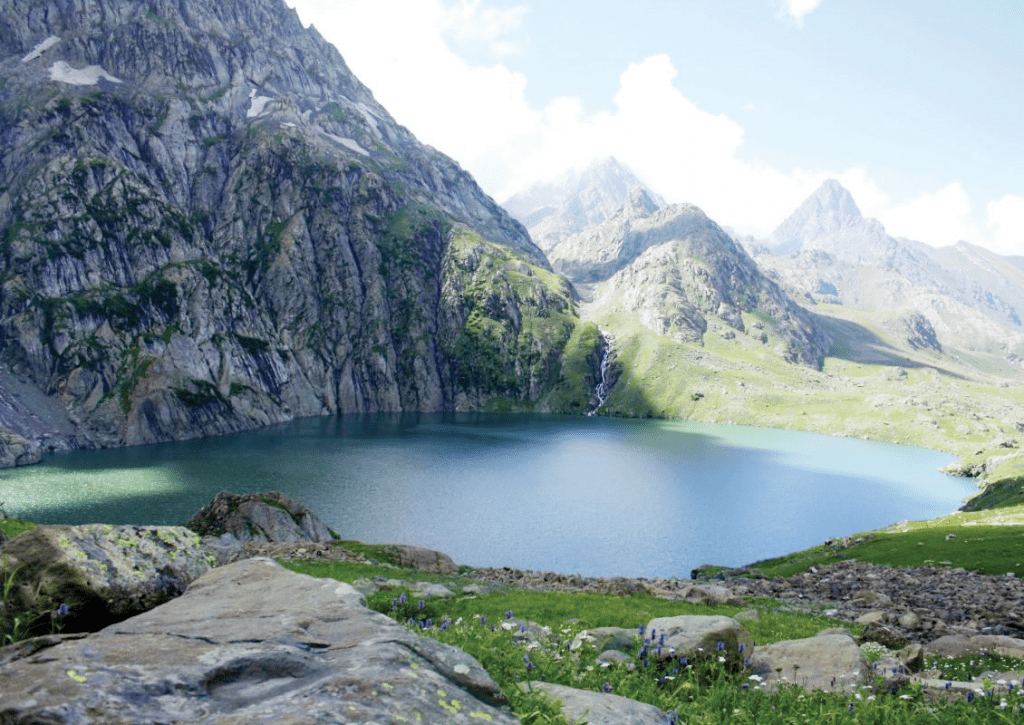 Situated under the shadow of the mighty Dhauladar range is the quaint town of Dharamshala. The undulating green meadows and the green canopies of pine, cedar, and oak trees make for a tranquil and charming landscape. Go on a trek and traverse the fog to reach Triund. This moderate trek is 10 km from Mclodeganj and offers breathtaking views of the white range of the Himalayas.
The nearby picturesque Dal lake is a picnic spot where you can enjoy a great lunch along the pristine lakeside. You can also visit Kareri lake which shines with a beautiful aquamarine color reflecting the surrounding landscape.
Auroville, Pondicherry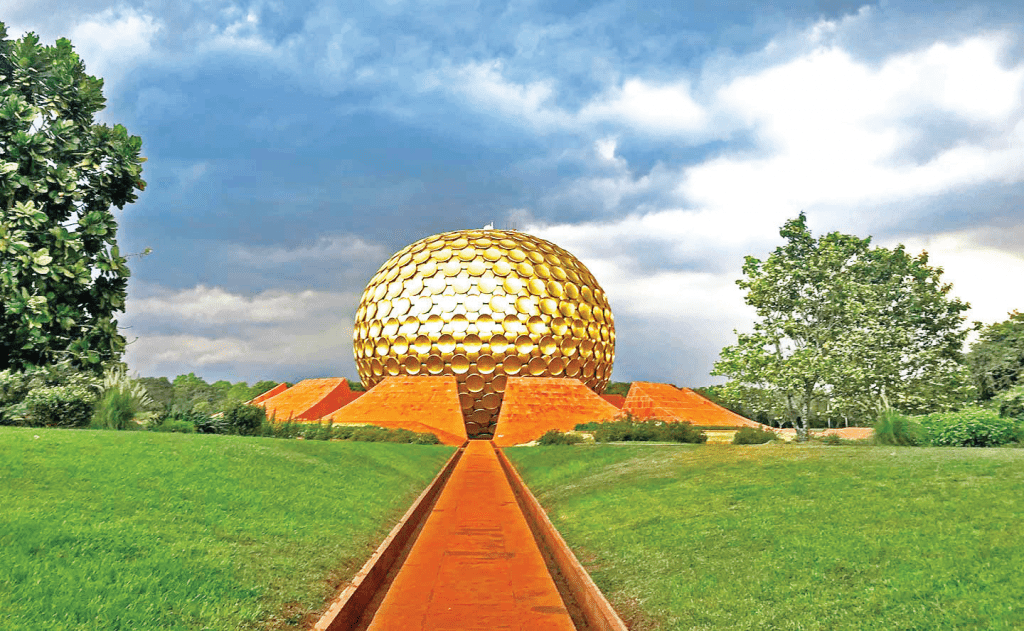 Pondicherry is a beautiful city with beautiful French architecture, beaches, and clean surrounding that fills you up with euphoria. A visit to Auroville Ashram is an invitation to indulge yourself in various activities and workshops. You can volunteer in activities such as tree plantations and environmentally friendly activities. Various workshops include classical music sessions, yoga sessions, and even massage sessions.
The main attraction is the Matrimandir with its golden spherical structure that is surrounded by a charming garden where you can meditate for hours or spend your time with like-minded people who are alive with wellness and energy.
The township has been built with the purpose to realize human unity and for all to live in peace and progressive harmony. You will find your soul in this beautiful township which is quiet, peaceful and resounds with peace and goodwill.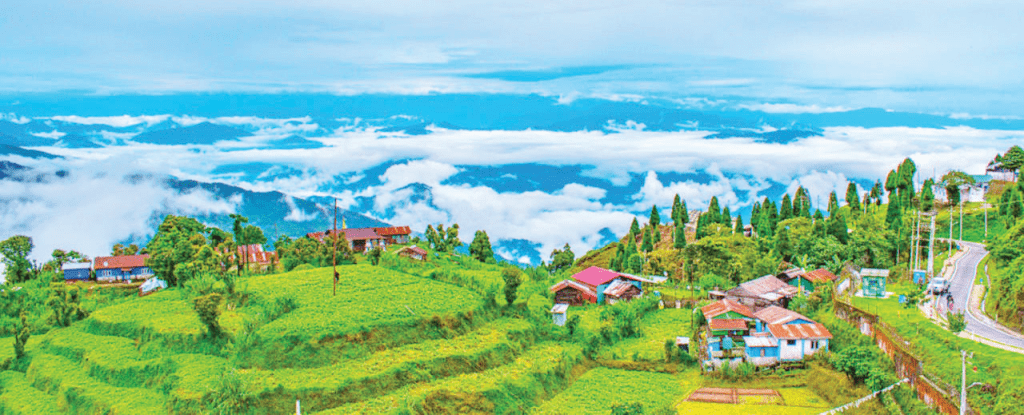 The aroma of the tea will relax your mind, and the first sip will put you in a deeply peaceful state. The birds chirp, the tea gardens surround, the leaves rustle, and the sound of flowing water deepens your awareness.
Darjeeling is a beautiful place to be in. The colonial hill station in West Bengal which has now imbued the local culture is nicknamed 'Queen of the Hills' on account of its green, lush forests, scenic beauty, quaint houses, and old hamlets, rustic villages, eco-parks, and the picturesque Kanchenjunga mountain panorama all around. The locals are friendly and their warmth is a blessing.
Treks to the mountains all around and taking safari rides in the Wildlife parks for those who love nature and the great outdoors are plenty.
An activity you must not miss is to enjoy a ride on the Darjeeling toy train, reliving your childhood, which symbolizes the return of your innocence.
Read More: Latest