In an exclusive interview with Today's Traveller, Veer Vijay Singh CEO & MD Trance Hotels shares comprehensive insights on his entrepreneurial journey and the changing landscape of hospitality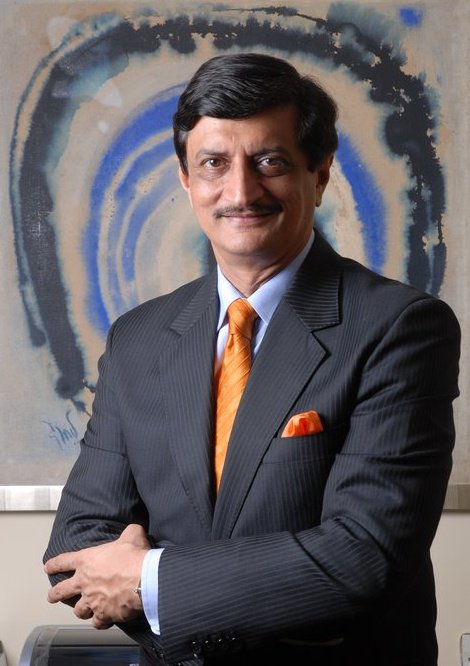 Today's Traveller: How has your journey been with Trance Hotels after working with a large well-known hospitality company like Taj for nearly 40 years?
Veer Vijay Singh: I must admit that I was very used to the Corporate world with a large number of associates sharing responsibilities in my earlier days with the Taj. In my new avatar, we have a small Corporate team and we encourage multiskilling of our team members.
Today's Traveller: What are some of your learnings as an entrepreneur?
Veer Vijay Singh: We need to be seen by the owners as partners, who are equally interested not only in creating our brand but ensuring consistent profits through better selling and cost management. Entrepreneurship opens different needs and challenges and one has to prove himself from scratch. Most important is to focus on finance and relationships.
Today's Traveller: What is unique about Trance Hotels?
Veer Vijay Singh: The word "Trance" means the highest level of meditation before you achieve Nirvana, Moksh, Mukti or Salvation, and hence we endeavour to bring the highest levels of hospitality to our hotels. As per the acronym of "TRANCE", our beliefs are: Tranquility, Relaxation, Adaptable, Natural, Contemporary, Exceed Expectations.
At Trance, we strongly believe in providing "Bespoke" services suiting our owner's requirements. Our strengths are in professional hoteliering, cost management and bringing in unique concepts suiting the environment.
Today's Traveller: Describe the USPs of your properties in Hyderabad and Goa?
Veer Vijay Singh: If Covid had not played the havoc that it has played, we should have been having nearly 10 properties as of now. However, we are presently managing three properties (two in Hyderabad and one in Goa). At Trance Greenfields Resort & Convention Centre: we are managing this Resort since its inception in 2016. It is spread over 15 acres of land with 48 rooms, 2 Restaurants and large Banqueting facilities.
Virendra Giri and his family are the owners and take a lot of pride in the highest quality of maintenance and also work hand-in-hand with Trance to make it one of the best resorts in Hyderabad. It is ideal for Weddings, Corporate Day Outings and Weekend leisure stays. The landscape is most beautiful with a large expanse of gardens and one of the largest Banquet Halls which is pillarless. The personalised services and food has been mostly complimented by our guests.
We manage the Anahata Retreat, Goa, a quaint retreat in Ashvem Beach (Morjim North Goa) which has been running for a couple of years by the discerning entrepreneur couple Rishal and Angela Sawhney who have an eye for high-quality interiors, passion for environment and Wellness. Anahata in Sanskrit means " Pure" and is also the name of the heart chakra.
The location is ideal and it is besides a beautiful beach. The Yogashala is very popular with our guests and it serves some of the best contemporary Continental and Goan dishes.
We also manage Trance Babylon Executive Stays, Hyderabad. Suranas are the owners of the property who ensure that they bring in all the required facilities for a high standard Service Apartments. It is a very centralized location in the hi-tech city with spacious rooms, good housekeeping and warm services.
Today's Traveller: Describe your new challenges, especially post Covid in the last few years?
Veer Vijay Singh: Covid has heavily impacted the hospitality industry and Trance Hotels were not spared either. Though the financial performance of the existing hotels has been good, the expansion program got a setback as our financial partners delayed their participation.
Some of the owners prefer giving their properties on lease as they are happier to get a fixed amount, but do not realise that this may result in the lessor doing poor maintenance of the property, which is not good in the long term. Some owners who may have had a bad experience with unprofessional management operators want to know what is the "skin in the game" and ask for monetary involvement or guarantees for achieving budgets which are not possible due to various prevailing conditions.
Presently, one finds a lack of trained professionals being available as many of them have either become entrepreneurs or chosen different fields for their profession.
Today's Traveller: Where do you see Trance in the next 5 years?
Veer Vijay Singh: We have made a strong vision with a clear mission and strategy. I see Trance Hotels managing and operating at least 20 unique hotels and resorts along with providing Consultancy services to at least 10 hospitality projects.
We are also seeking financial partners who will look at the lease models in the future. Overall our strategy is always to be asset-light and not just look at adding properties but find like-minded owners who value good management and believe in customer delight/satisfaction apart from financial results.
Today's Traveller: Will Trance only concentrate on Management/Operation? What are your other services?
Veer Vijay Singh: As mentioned earlier, Trance would like to be an asset-light organization which is known for its professional hoteliering and technical skills. Our main concentration would always be on Management/Operating Hotels, however, we are also specializing in Consultancy services for New Hospitality projects/Market studies; Running Hotel Operations/Sales & Marketing; Asset Management and Wellness Centres, F&B Outlets, and Restaurants.
Read More: Interview