Kerala, known for its mesmerizing backwaters and scenic views, also has various delicious street foods to offer.
We share 10 best street foods of Kerala to whet your appetite.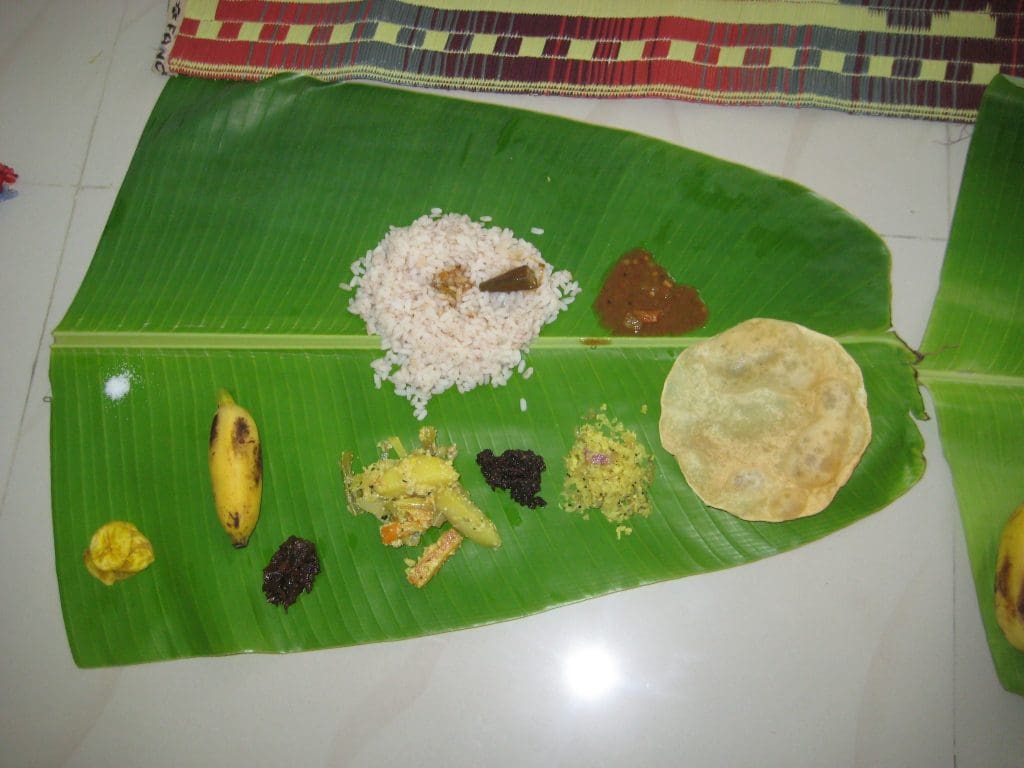 Kerala is one of the most striking locations to visit in India with its mouthwatering cuisine and distinct culinary styles. It is also known as 'The land of Spices'.
Street food in Kerala will give you a flavor of the south with its distinct dishes and will leave your taste buds asking for more.
We can't talk about street foods of Kerala without mentioning Idlis.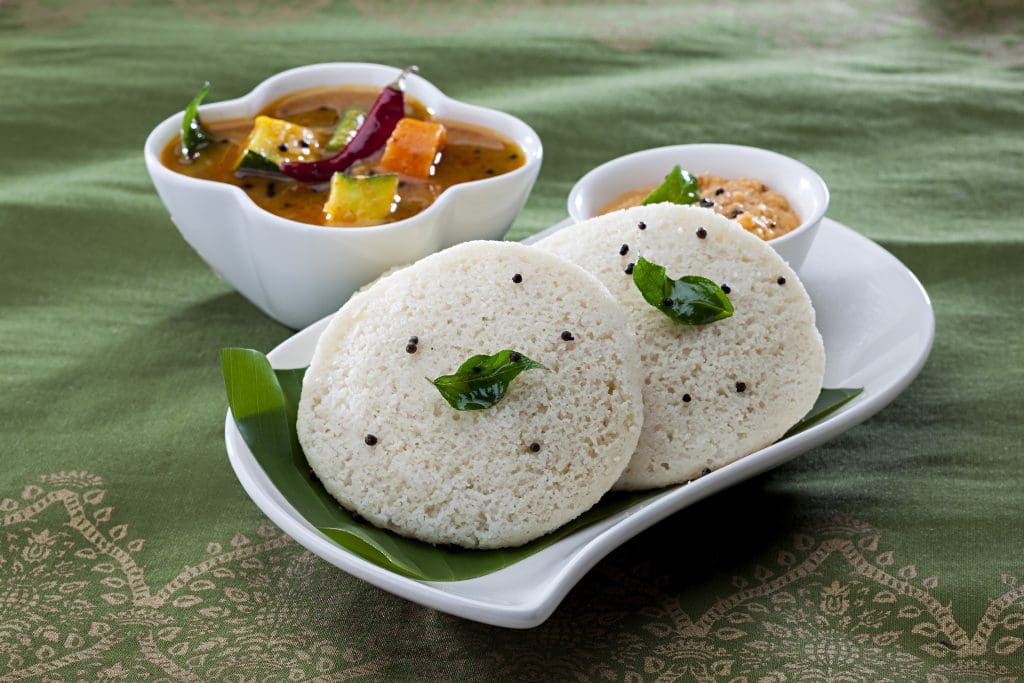 They are one of the most popular breakfasts available all over India. These soft fluffy rice cakes are made with ground, fermented rice, and lentil batter. Some of the most common accompaniments of Idli are coconut chutney and sambar which give a little extra kick to the idli.
Uzhunnu vada
Another of the popular street foods of Kerala, this snack is widely available in Kerala.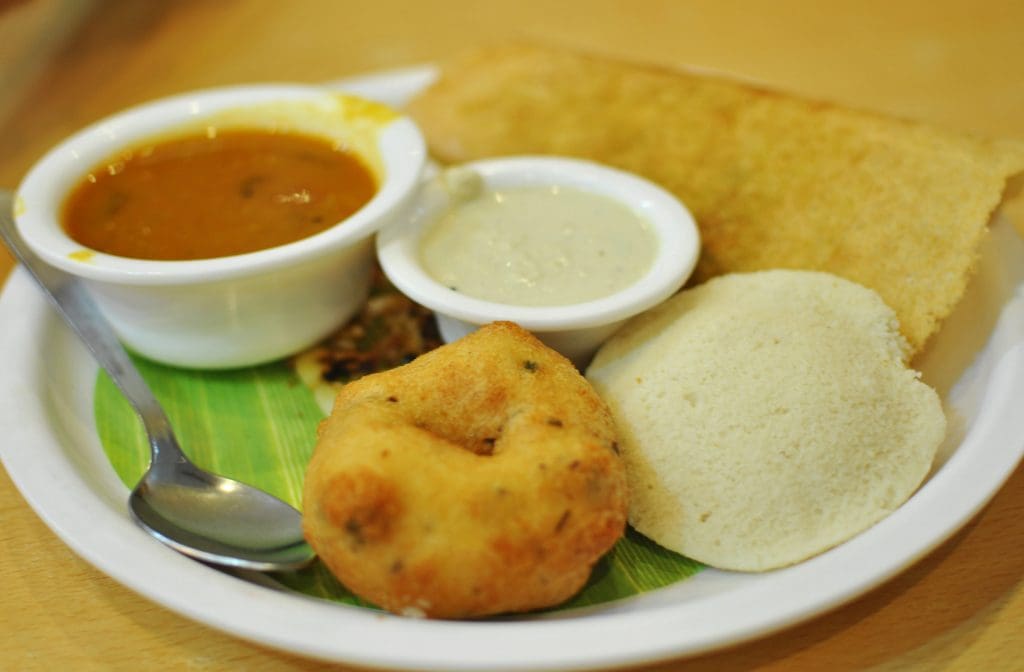 Also known as Medu vada in other parts of India, these are made with black gram, herbs, coconut, and spices.
This crispy, delicious vada goes well with coconut chutney and sambar and can also be eaten along with Idli.
Dosa
One of the most authentic dishes of Kerala, dosa is a thin pancake or crepe made with fermented batter which predominantly consists of lentils and rice.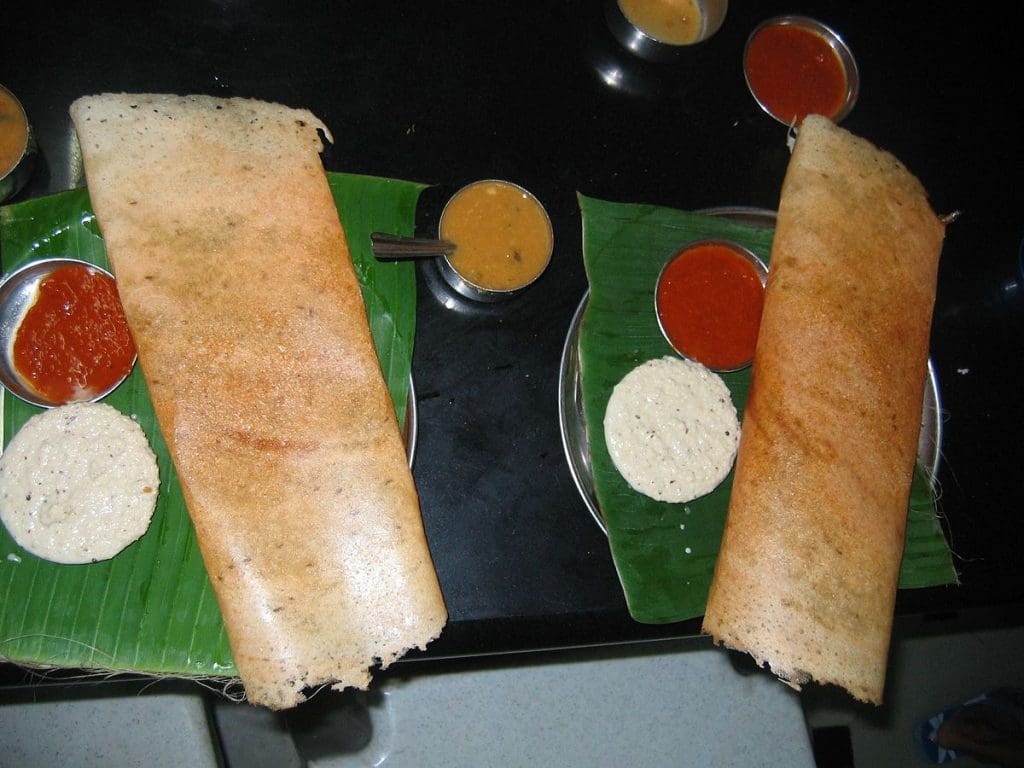 There are various dosa varieties to choose from according to your taste. It is a healthy snack and is served with sambar and coconut chutney or tomato chutney. No wonder it is rated among the top street foods of Kerala.
Idiyappam
This is a South Indian rice noodle dish that is extremely delicious and easily available in Kerala.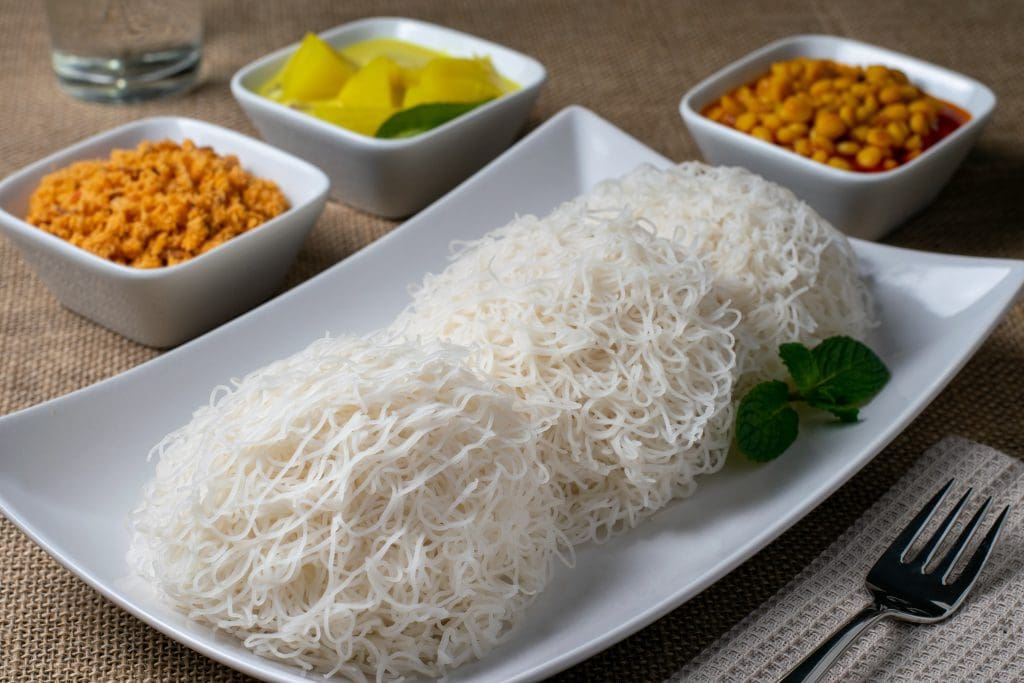 It is a healthy dish made with rice flour and is accompanied by a variety of curries. Popularly eaten for breakfast, it can be served with sugar and grated coconut. You can also enjoy it along with sweetened coconut milk.
Appam
Appam is a popular south Indian street food and is a type of pancake made with fermented rice batter and coconut milk.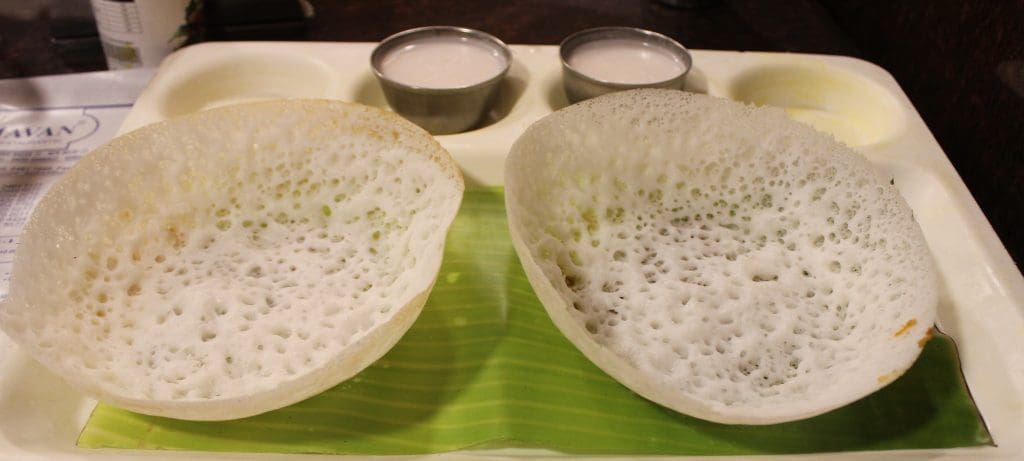 It is a great healthy choice for someone who's on a weight loss diet as it is low in calories. It also lowers cholesterol levels and helps to avoid heart problems and disorders. It is usually eaten for breakfast or dinner and served with vegetable stew.
Puttu
The term puttu means 'portioned' in Tamil and Malayalam.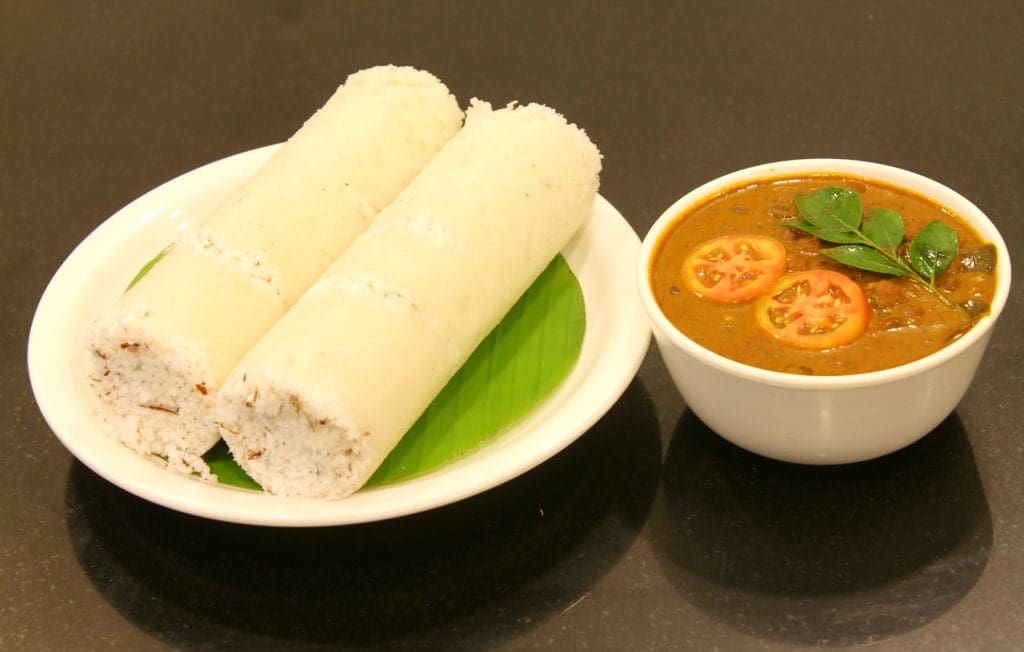 It is a steamed rice cake made in the shape of a cylinder with grated coconut added to it. One of the best combinations is puttu served with Kadala Kari which is a black chickpea curry or coconut chutney. It is typically served in the morning for breakfast.
Channa Sundal
It is a popular South Indian stir-fried dish made with white chickpeas. This snack can be made with many legumes and lentils like moong beans, peanuts, black-eyed peas, chickpeas, corn, etc. It makes a perfect protein-rich snack, especially if paired with a cup of hot tea or coffee.
Malabar Parotta
It is one of the best street foods of Kerala and is available everywhere.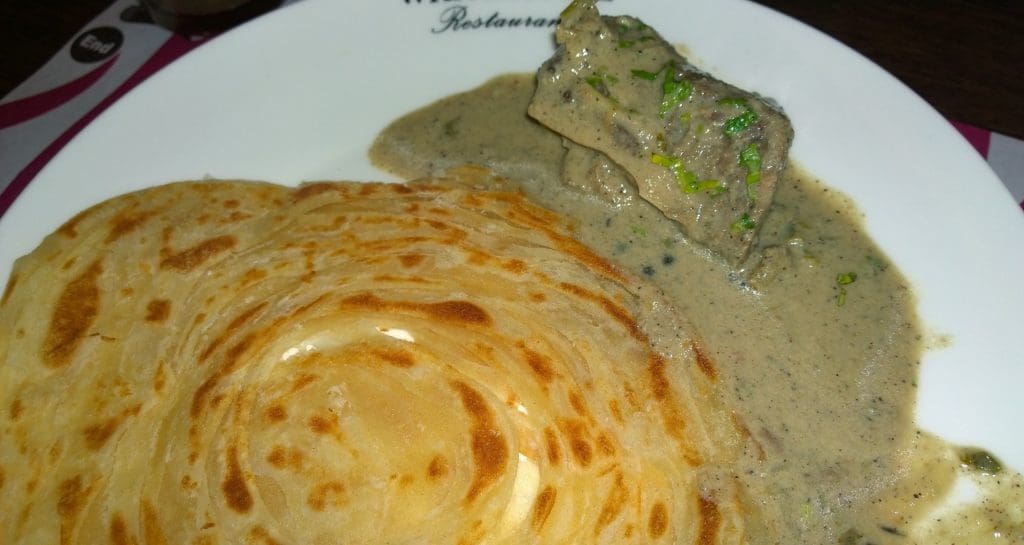 This layered paratha is widely consumed in South India and is made up of ingredients such as bread, meat, eggs, water, and ghee. Along with its delicious flavor, it is also a low-calorie meal and is mostly consumed for breakfast.
Uttapam
Uttapam is a type of dosa or pancake that is extremely popular in India.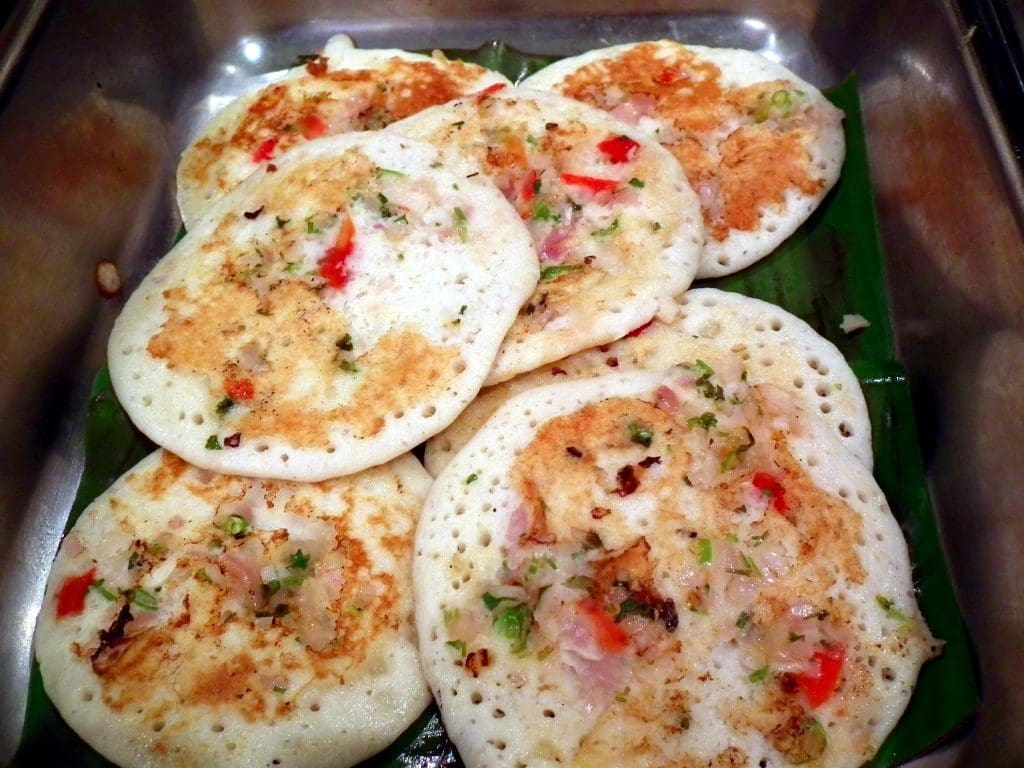 It is widely available and is one of the best street foods of Kerala. Uttapam is made using two main ingredients, rice, and black lentils, and is a perfectly healthy meal with plant-based proteins. They make for a quick snack and hence are one of the best options for breakfast on the go.
Parippu vada
Also known as Dal vada, this crunchy snack is a form of fritter made with lentils and spices.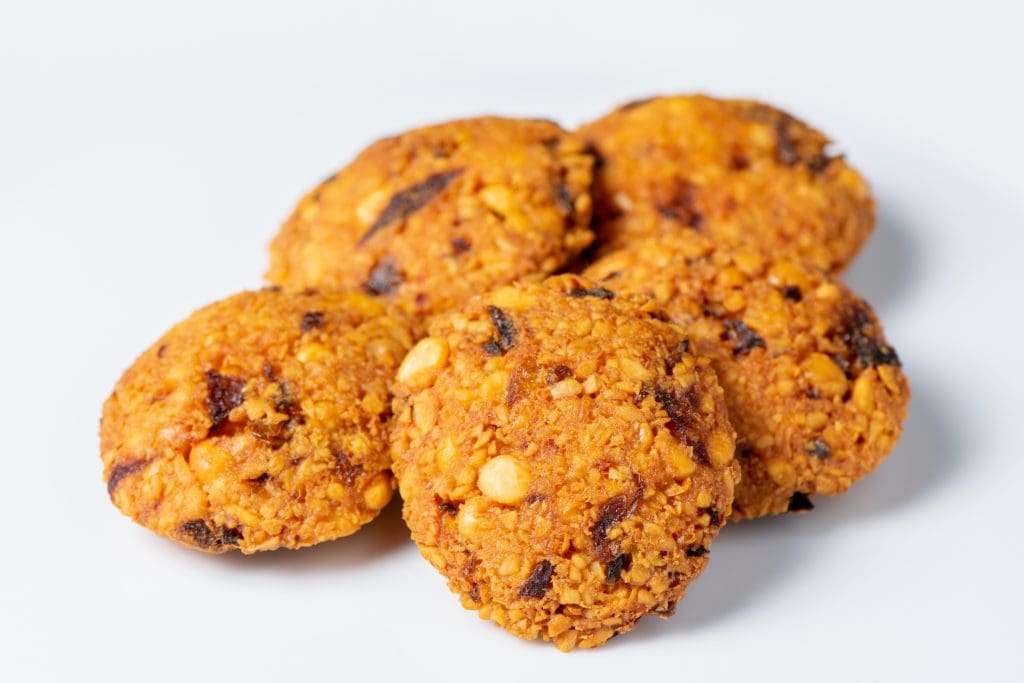 The lentils and spices need to be grounded and made in round shapes which are then deep-fried. It is a traditional evening snack usually served with a cup of piping hot chai.
Read More: Food Voyager