In the heart of the capital, Le Meridien New Delhi has withstood the test of time for remaining the preferred choice of travellers and tourists with its impeccable hospitality, stunning design, and its evergreen charm.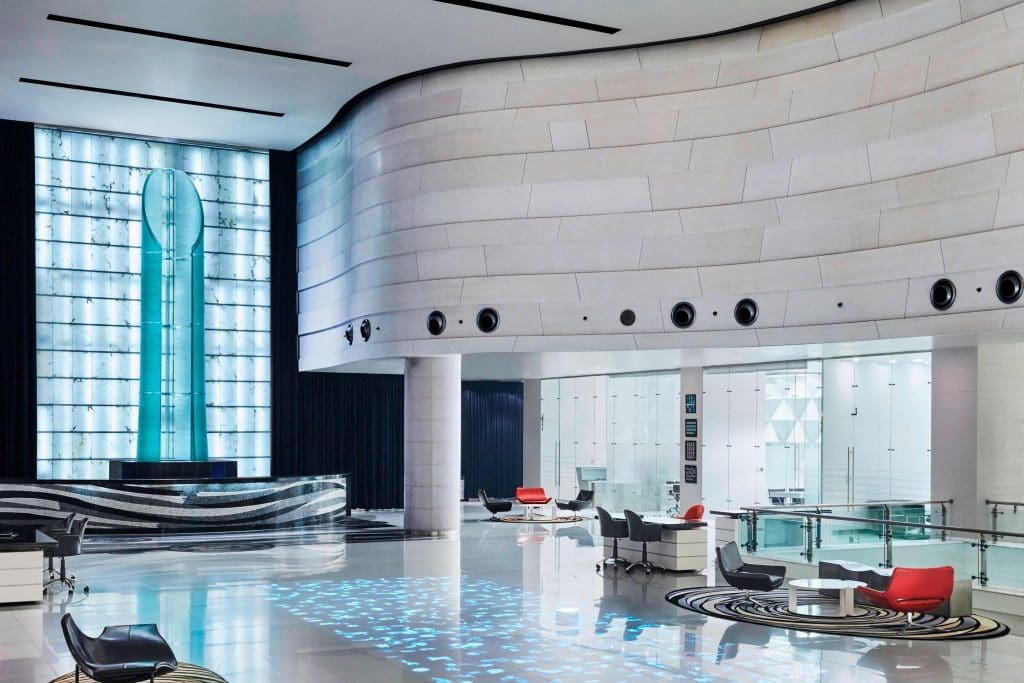 More than three decades since it began operations, Le Meridien New Delhi's signature glass building remains firmly ensconced in the top 100 landmarks of the city. Nestled right amongst the political and cultural bastions of the city, Le Meridien New Delhi hotel towers over Lutyen's Delhi, showcasing a contemporary space that has evolved over time, to remain a forever favourite.
A period of transition
However, this iconic property too faced its trials and tribulations during the tough Covid years. This decade has been a period of immense transition, and Meena Bhatia, Vice President & General Manager, Le Meridien New Delhi, believes that in order to adapt we must not only accept the changes around us but also choose to grow. She shares, "A well-known and simple saying is " Change is inevitable, growth is optional". We would have never paid heed to this, but this decade was nothing but a harbinger of adapting to change. It also heralded the message, "go unlock new opportunities". And that became possible not just by managing or embracing changes around us but by changing oneself at the core."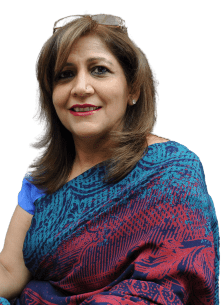 She encouraged her team to push boundaries and explore uncharted areas, challenging traditional norms in pursuit of innovative approaches. She says, "And so it was time to let go of "this is how it is always done" – there were no norms, no boundaries, and no comfort areas. Exploring new opportunities in unknown terrain, innovating, and creating new opportunities was a lesson for all of us. We did learn the lesson not only during the devastating fall at the onset of Covid but also during the period of recovery and now the resurgence."
Through these tumultuous times, the hospitality industry has been agile and adaptive to the changes. Reflects Meena Bhatia, " It has been a time of change, reset and change and restart, leaving us agile and flexible as it has made us mentally strong to change. Our industry has not only been a survivor of the devastating Covid years but a winner because we changed, moved, acted, and progressed; all with ease and pace, not waiting for opportunities but building new opportunities, in difficult and good times alike."
An architectural icon and the epitome of fine living
Sophisticated and serene, Le Meridien New Delhi is an address synonymous with the city for over three decades now. An epitome of modern architecture, fashion, inspired living, and impressive cuisine, the hotel is in proximity to the commercial, political, and cultural hubs of the city.
Janpath market and Connaught Place are a short walk from the hotel, which stands surrounded by media centers and ministries. All in all, perfect for business and leisure travellers, who plan to visit India's capital to formalize a business deal or get a peek into its history.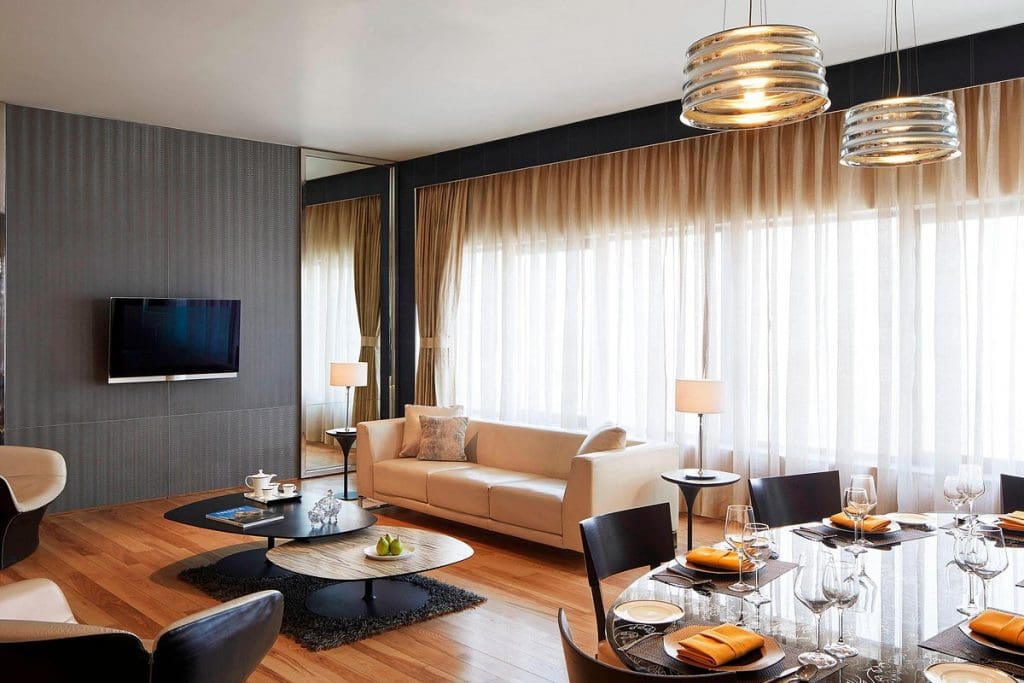 Functional and chic, the hotel's décor exudes a minimalist charm with an abundance of glass and light, giving it an airy, spacious vibe. Plush amenities, clutter-free décor, and sweeping vistas of Lutyen's Delhi grace the 299 rooms including 59 thematic suites. For those who prefer solitude and style added, the luxury residential suites, on the 19th floor of the hotel are perfect.
Six distinct styles adding to contemporary glamour, these suites overlook the power capital of India in all its beatific hues. An outdoor pool on the fourth floor, a fitness center, and Le Meridien New Delhi spa add to the comfort of a luxury stay.
Dining delights
Le Meridien New Delhi serves up some of the finest culinary creations in the capital, along with hearty portions of majestic city views. The hotel's two specialty restaurants and all-day-dining café and bar are on the 20th floor, overlooking the city's skyline.
Le Belvedere is amongst the hottest culinary places in the city for some delish Chinese and Pan-Asian fare. Red and white, wood-paneled Oriental décor, ceiling-to-floor glass windows, and Cantonese, Szechwan recipes. It is a menu for soul satiety.
Keeping a cozy corner for Indian food, Eau de Monsoon dishes contemporary Indian cuisine, where authenticity meets avant-garde on the plate.
The One, rightfully named is definitely the one place for all-day dining and to keep you feeling full on the go.
For those who fancy some Goth-inspired time-out, Nero, the bar is the right choice.
With the longest cocktail menu on offer, guests can be sure that there is plenty of high spirits to keep one going! Last but definitely not least, Longitude, the lounge, rustles up savouries, snacks, and house-brewed coffee for those small breaks in between.
Events and socials
The imposing hotel boasts one of the largest event spaces in the city. With over 20,200 sq ft of event space, two ballrooms, six meeting rooms, and a boardroom; Le Meridien New Delhi is truly a one-stop address for events, conferences, and socials alike.
From seven to over 700, the event space can transform into mini-hubs for intimate socials or a dance floor for a grand party; the choices are endless. With the latest technology, in-house catering, and event planning services; Le Meridien New Delhi does offer some of the best venues in the city for meetings, training, mehndi, cocktails, or a full-scale Indian wedding! Seven breakout rooms and nine event rooms in the heart of Lutyen's Delhi mean it is an address that is hard to miss and impossible to replicate.
Hub, lounge & more
Innovating as guests demand more; Le Meridien Hub reimagines the traditional hotel lobby into a chic social space for creative conversations and ideas exchange. Curated art pieces from local artists, contemporary and traditional set the tone for a space that is refreshing and invigorating for the mind and spirit.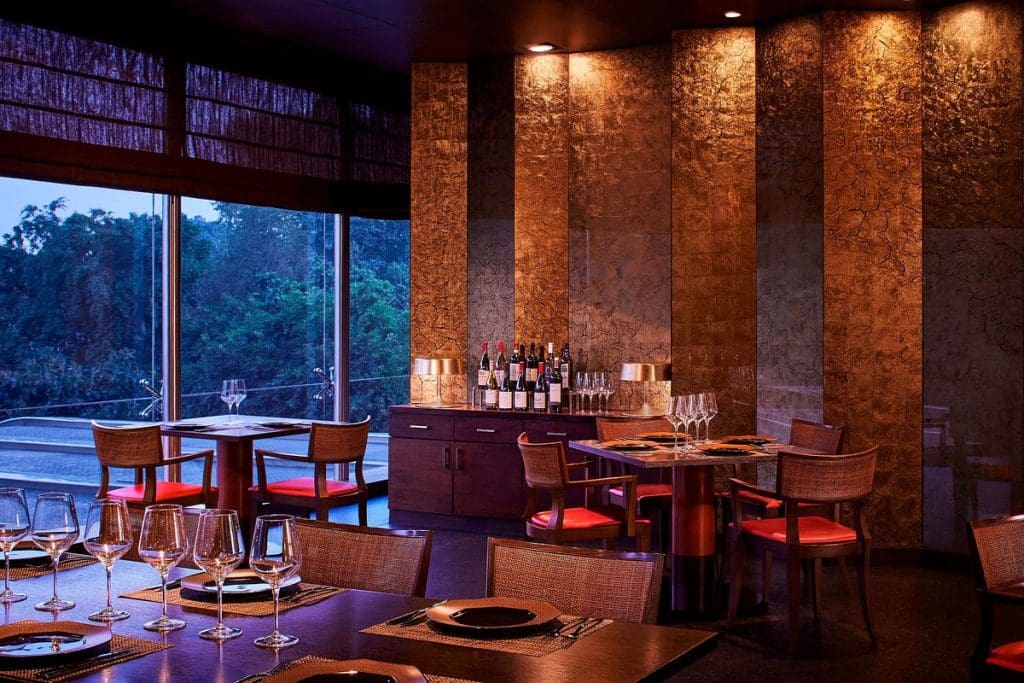 The Hub is divided into experience zones – Arrival, Experience, and Interact, each space designed to gently open up artistic conversations and truly open your heart to art. At Le Meridien New Delhi, the art of waiting at the lounge is elevated to a lifestyle experience, to heighten the senses and truly live in the moment.
The Club Lounge, a Le Meridien New Delhi exclusive is housed on the 20th floor. The Club Lounge, an exclusive access space is designed to let guests enjoy personalized business services throughout the day. Plush, modern, efficient yet relaxed ambience; Club Lounge evokes a bespoke lifestyle, thoughtfully curated and tastefully presented. A hospitality touch that is decidedly European in its roots and American in its approach.
Three decades and counting
Amongst the first global hospitality brands to grace the capital city, Le Meridien New Delhi indeed has remained a favourite with the elite, global and Indian celebrities, and the new-age millennial. Towering over the historic landscape of Lutyens Delhi, surrounded by powerhouses like the Rashtrapati Bhawan, Parliament House, Rajpath, India Gate, and Pragati Maidan; the hotel sits well in these august surroundings and promises to bequeath memorable experiences to its many guests.
Read more: Latest