Buckwheat Chilla for Navrati by Senior Sous Chef Jaideep Dutta, Le Meridien New Delhi is a classic festive dish for fast observers.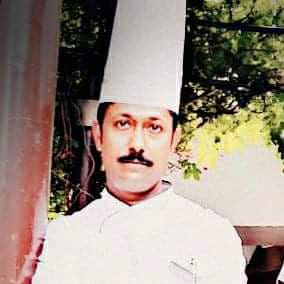 What is your favourite dish to cook during Navratri? we asked and pronto! India's top Chefs shared their favourite dish to cook during Navratri along with the recipe, so all food lovers can make it in their home for their loved ones.
We wait all year for celebrating food during Navratri festival in mid-April. The 9-day of festivities puts a spotlight on what is traditionally known as Navratri fare but these meals are probably some of the most nutritious and diet-friendly meals in the world.
Buckwheat Chilla or Kuttu ata chila is a savoury crepe which is crispy and delicious plus a nourishing food for fast observers.
Buckwheat Chilla for Navratri is a favourite of Senior Sous Chef Jaideep Dutta, Le Meridien New Delhi and he shares his recipe for his favourite dish to cook during Navratri.
Happy Navratri! Happy Cooking!
Recipe – Buckwheat Chilla for Navratri by Senior Sous Chef Jaideep Dutta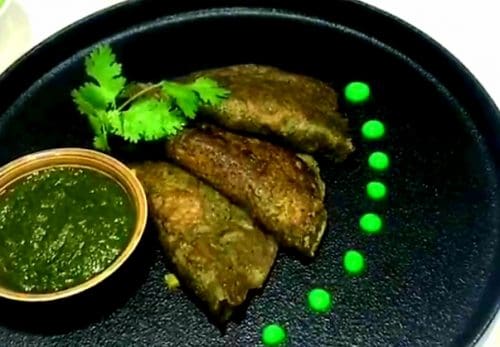 Buckwheat Chilla
To Prepare Green Chutney
Ingredients
3 cup coriander leaves
1 cup mint leaves
1 green chilli (optional)
A small piece of raw mango
1 inch ginger slic
Salt (senda namak) to taste
Instructions
Wash the leaves thoroughly and set aside to drain
In a blender add all the ingredients listed above and blend until smooth
adjust seasoning and keep aside
To Prepare Chilla
Ingredients
3 servings
1cup buckwheat flour
1/2 cup blanched Spinach puree
2tbsp yoghurt
1/2 teaspoon coriander powder
1/4 tsp cumin powder
1/2tsp carom seeds
1tsp kasoori methi
to taste Salt
3 teaspoon Oil
For stuffing
1tbsp desi ghee
1/2 tsp cumin seeds
1tsp ginger chop
1nos. Green chilli chop
2 tablespoon chopped Green Capsicum
2 tablespoon chopped red Capsicum
2 tablespoon chopped yellow Capsicum
1cup cottage cheese grated
2 tablespoon chopped Coriander leaves
To taste Salt
Method
In a mixing bowl put Buckwheat flour, add spinach puree, yoghurt, coriander powder, cumin powder, carom seeds, kasoori methi, salt.
Whisk well by adding water slowly. The consistency of the batter should be like dosa batter.
Now for the stuffing heat oil in a pan put cumin, as it starts to crackle add ginger, chilli, green, red, yellow bellpeppers saute for a while, then add cottage cheese, salt, mix well sprinkle coriander and set aside.
Now heat a griddle or tawa, grease with little oil. Pour 1 big spoonful of batter to hot tawa and shape as a round thin pancake. Cover and cook in low heat for 1 minute.
After a minute remove the cover and drizzle some ghee, carefully flip the chilla to cook from both sides.
Add 1or 2 tablespoon of prepared stuffing to one side of the chilla and fold the chilla over the stuffing like a half moon and cook for few seconds on both sides to make the chilla little crisp.
Remove from griddle and serve immediately with some green chutney.
Read More: Food Voyager