The much-anticipated MTM & LLTM (MICE Travel Mart and Luxury & Leisure Travel Mart) — recreated its energetic business format in its post-covid Delhi edition where camaraderie and strong bonds are built over more than a decade now.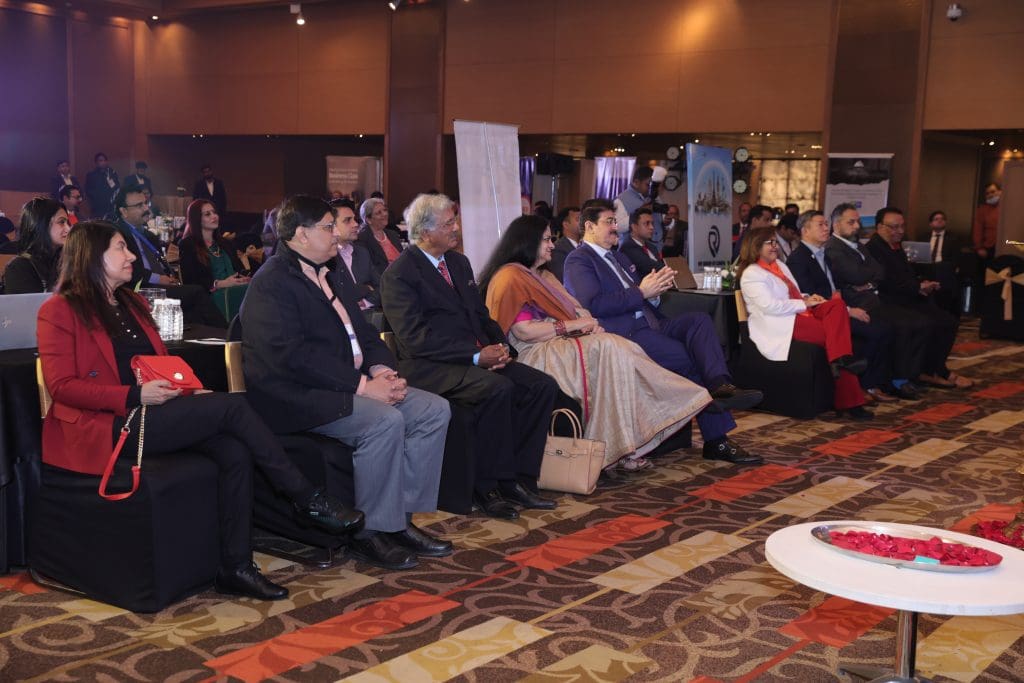 MTM and LLTM – A full house of Buyers and Sellers
The 23rd edition of the MTM and LLTM (MICE Travel Mart and Luxury and Leisure Travel Mart organized by OptiMICE Events Pvt Ltd, at Le Meridien, New Delhi saw a full house of invited Corporate MICE Buyers from Chennai, Hyderabad, Bengaluru, Pune, Kolkata, Ahmedabad, and Mumbai and created a hi-energy business platform for Buyers and Sellers of the MICE, Luxury and Leisure travel segments.  A regular concourse of Corporate MICE purchasers, Event and Wedding planners thronged the event.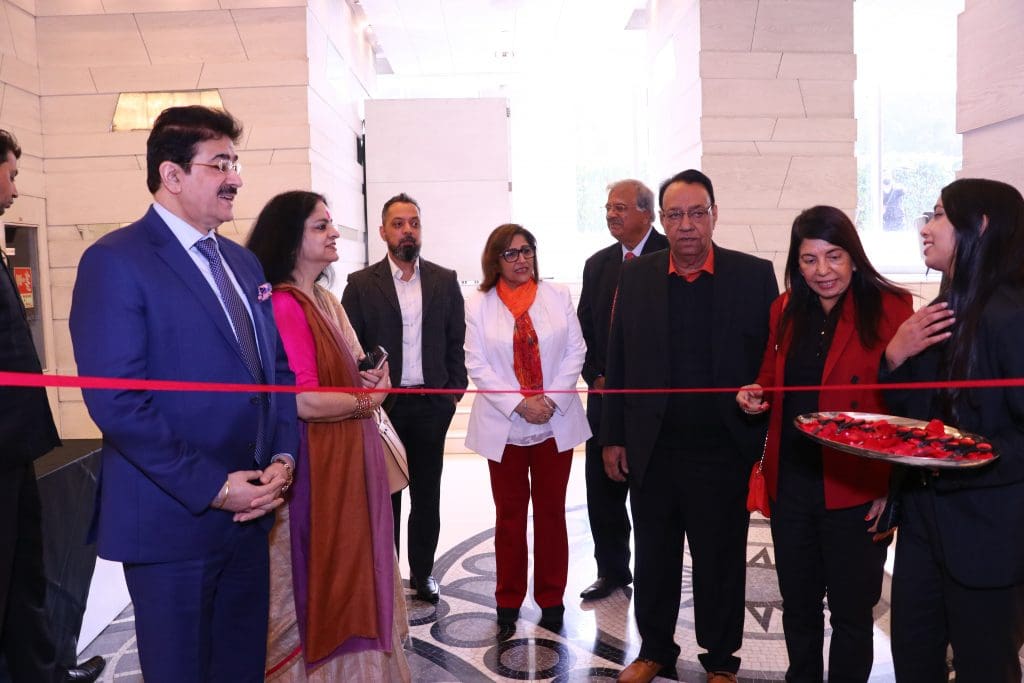 The event saw the participation of a galaxy of senior management from the Corporate world, Hospitality sector, Public sector undertakings, Aviation, Tourism & Travel industry, and International Tourism bodies.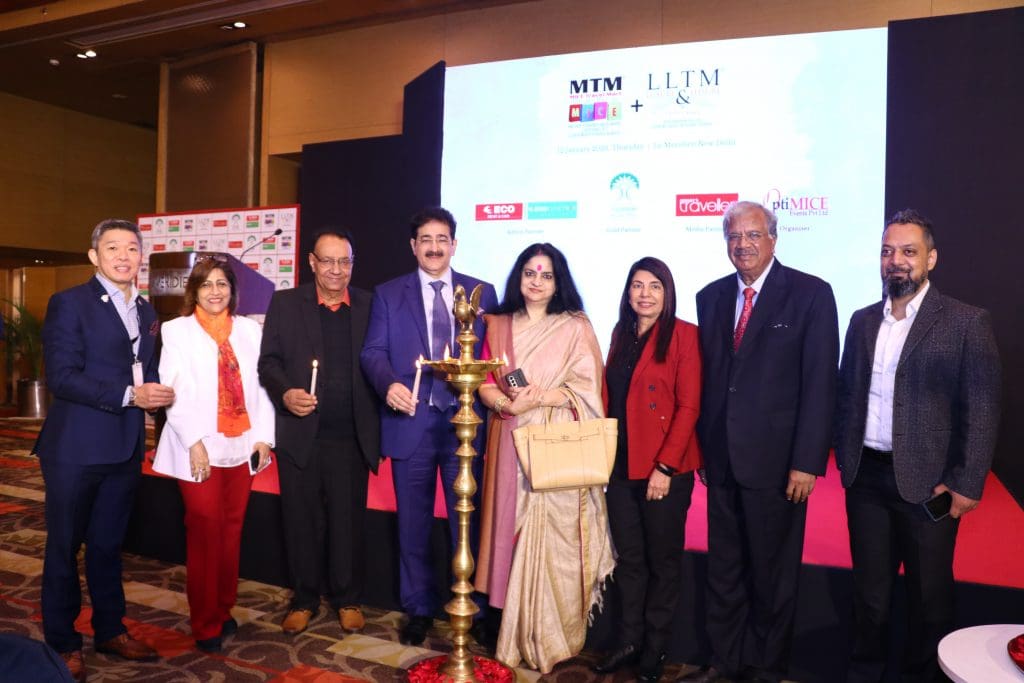 MTM and LLTM inauguration and opening address – first look
MTM & LLTM opening saw the presence of senior industry dignitaries. Among the noteworthy delegates who inaugurated the event with the Ribbon cutting and Lighting of Lamp ceremony were Sandeep Marwah, Founder, Marwah Studios, Noida, Jyoti Mayal, President TAAI, Raymond LIM, Area Director India (New Delhi office), International Group, Singapore Tourism Board, Lokendra Saini, COO, EaseMyTrip.com, Ramesh Marwah, Director, Dex Group, and Meena Bhatia, Vice President & General Manager, Le Meridien New Delhi.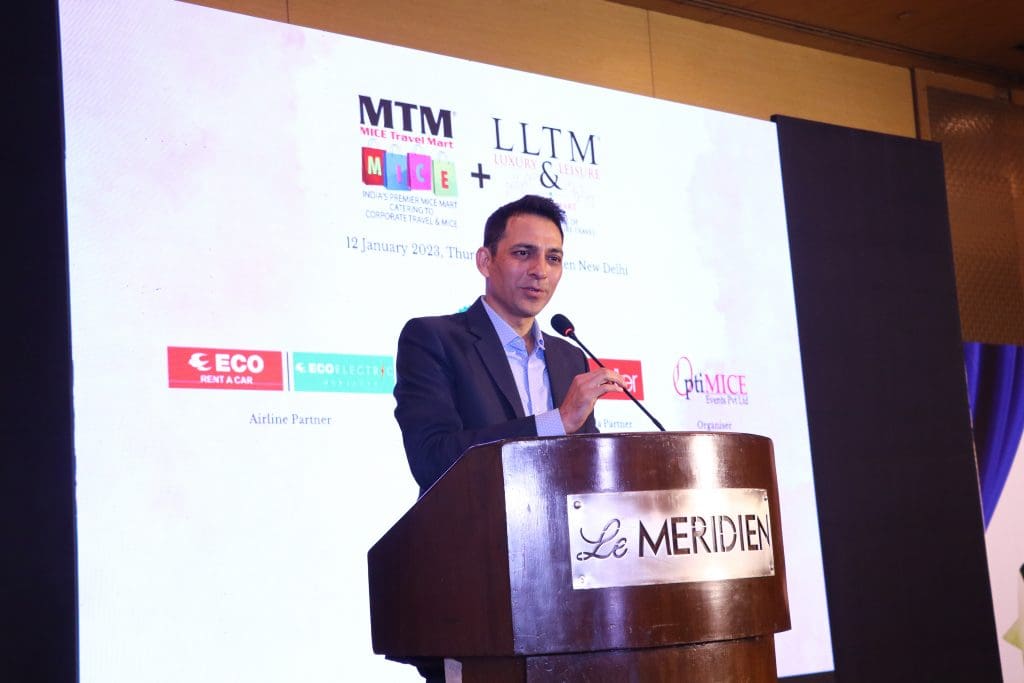 The event witnesses a powerful address by the much renowned Motivational Speaker Amit Pandey, Chief Executive Officer, PinCap. Amit Pandey, a recognised TEDx Speaker, Executive and Leadership Coach, as well as the Global Brand Ambassador of Procurement League, USA shared interesting insights into constructing a pathway of growth and happiness as a way of managing turbulence and getting on with life in better ways than imagined.
The speakers came against the background of immense disruption presented by a post-Covid-19 world that is leap-frogging the MICE industry into a time of radical change. The winners in the next phase of the recovery are those who demonstrate leadership within their organizations to motivate and create excellence within teams to handle customers, partners, and suppliers. The event was supported by Eco Rent A Car as a Mobility Partner.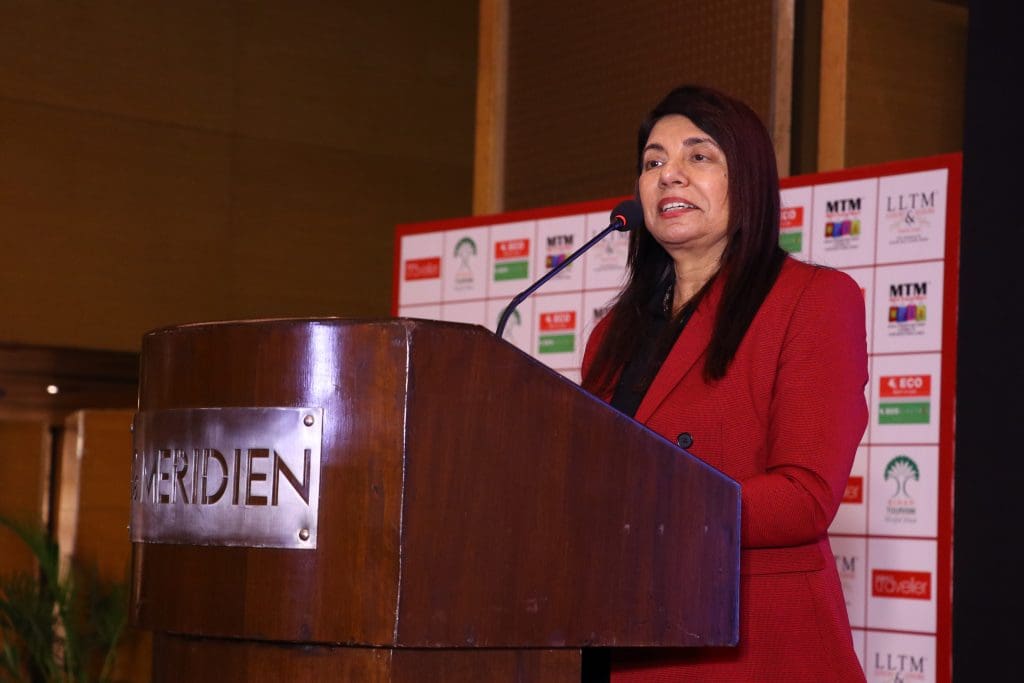 Kamal Gill, Director, OptiMICE Events Pvt Ltd, delivered the welcome address and highlighted new trends in the corporate and travel world. She said, " India's corporate meeting and event market is a mixed bag. On the one hand, corporate spending in the MICE segment is significant despite the Covid years and is expected to increase substantially if all things go well. On the other hand, increased pressure to show return on investment (ROI) for their meetings and events will result in cost control by corporations, resulting in tighter budgets, which is likely to be compensated by increased spend on MICE due to pent-up demand.
She added, "The Indian events and experiential space are currently valued at USD 900 Million and are on their way towards becoming a staggering USD 1.6 Billion Industry by 2023 end, making it the fastest-growing events market in the world."
MTM and LLTM's role in developing MICE both domestic and outbound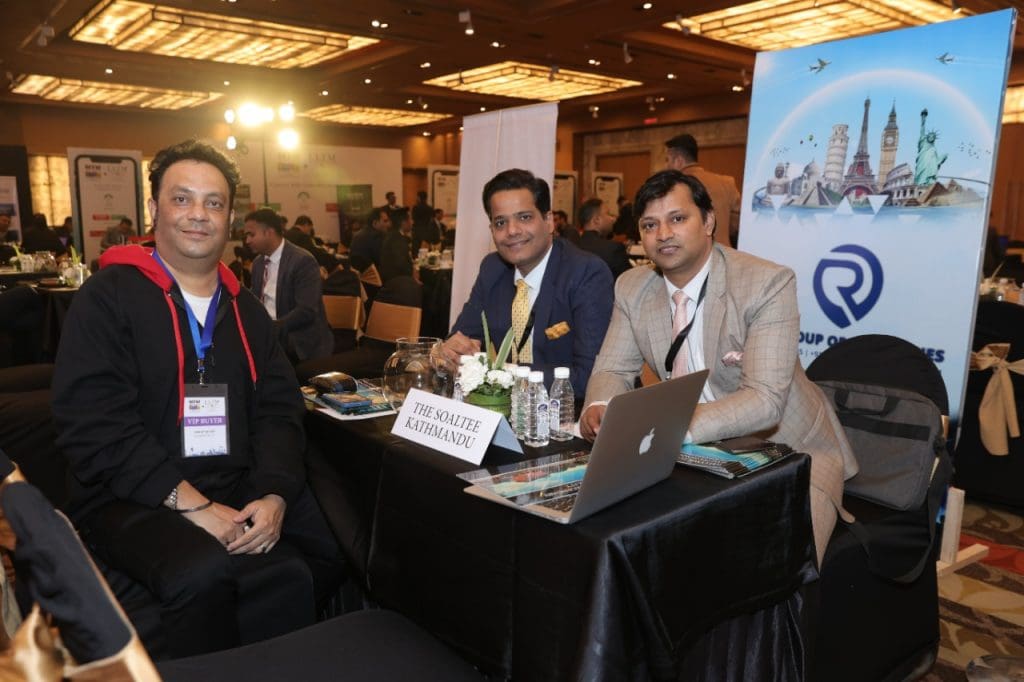 MTM & LLTM has over the years enabled gainful interaction between corporate purchasers and travel-service providers, resulting in remarkable transactions and significant leads. Their overwhelming support not only showcases the incredible importance of the MICE, Luxury & Leisure segment, both domestic and outbound but also points towards its tremendous untapped potential.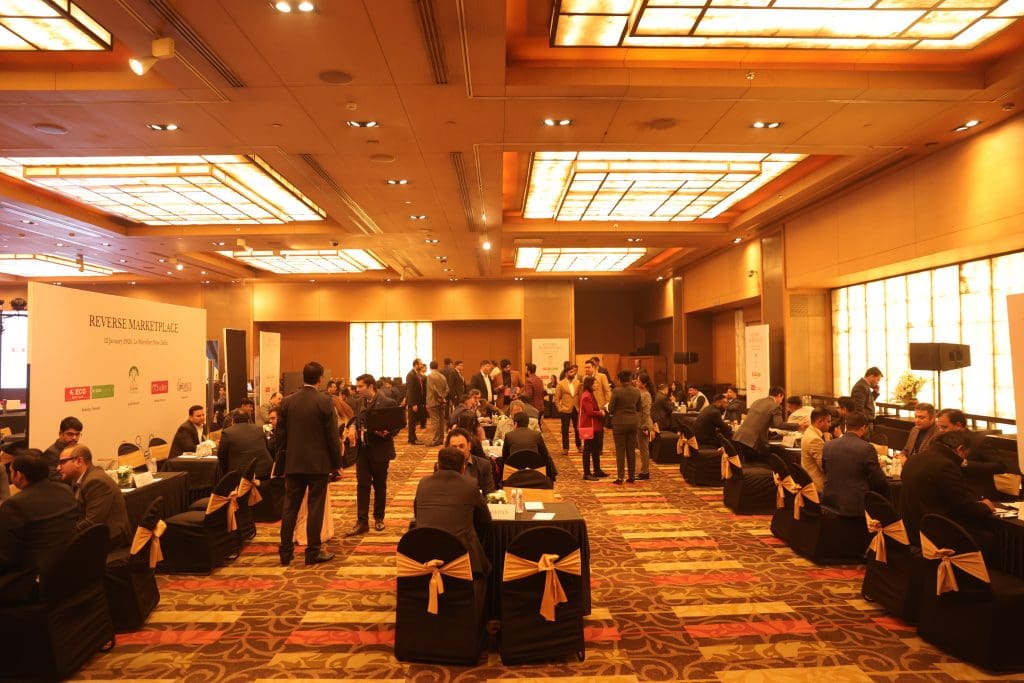 The Reverse Marketplace
The Reverse Marketplace sessions, which is one of the distinctive features of MTM & LLTM  wherein more than 60 leading corporate VIP buyers sat in face-to-face meetings with exhibitors in a calm, unhurried and relaxed environment to conduct business.  These high-powered Corporate MICE Buyers came from India's leading MICE source markets like Chennai, Hyderabad, Bengaluru, Pune, Kolkata, Ahmedabad, and Mumbai.
The Reverse MarketPlace served as interactive sessions to get the Sellers known to the VIP MICE buyers and to continue that association gainfully.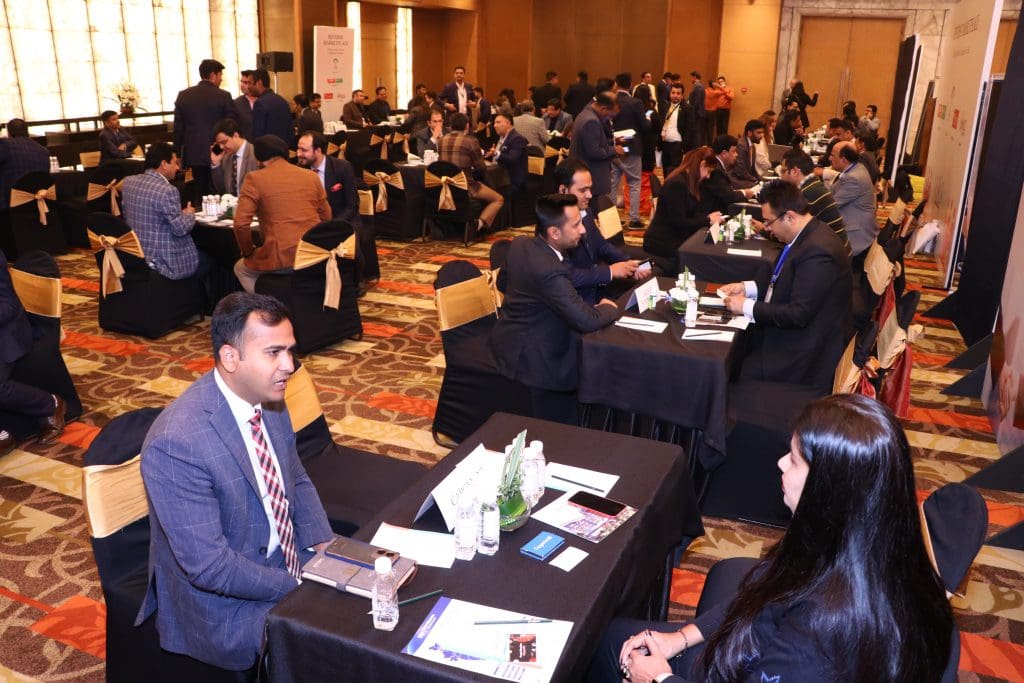 The occasion marked a rush of corporates. Some of the top companies who attended were Apollo Tyres, Deutsche Bank, Glenmark Pharmaceuticals, Ernst & Young, Godrej Consumer Products, Landmark Group, Mastek Ltd., Parle Agro Pvt. Ltd., Signode India Ltd., Bajaj Electricals, Edelweiss Financial Services, HDFC Ergo General Insurance, IndusInd Bank, MasterCard, Reliance Communications, TATA Capital, TATA Consultancy Services, NTT Data Global Delivery, Fidelity International, and many more.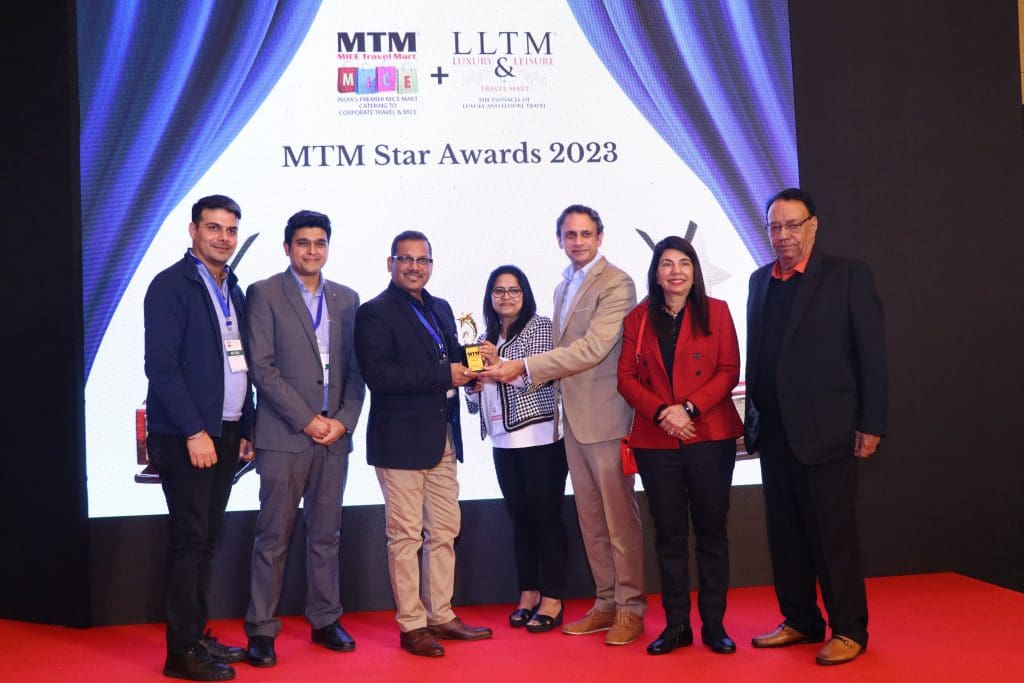 MTM Star Awards
The Corporate Star Awards for pace-setting Wedding Planners and Corporate Leaders were presented by Kamal and Kewal Gill and Raymond Lim, Area Director India (New Delhi Office), International Group, Singapore Tourism Board and Aishvarya Guhagarkar, Director MICE, Switzerland Convention & Incentive Bureau, C/o Consulate General of Switzerland.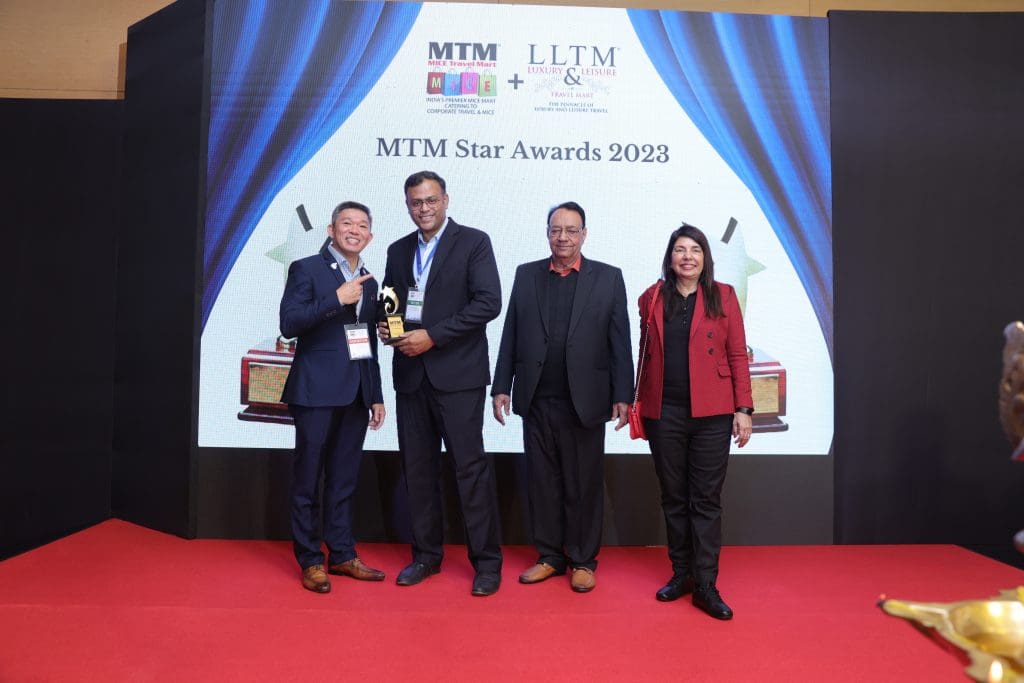 The constellation of proud awardees in the MTM Star Award category included Corporate Awardees like Havells India for Best Incentive Programme for Distributors/Dealers; Dalmia Bharat Limited for Best Meeting/Exhibition Programme; Aviva Life Insurance for Best Incentive Programme for Employees/Associates; Haier Appliances India for Best Training Programme for Employees/Associates; Canara HSBC Life Insurance for Most Well-Planned Business Travel.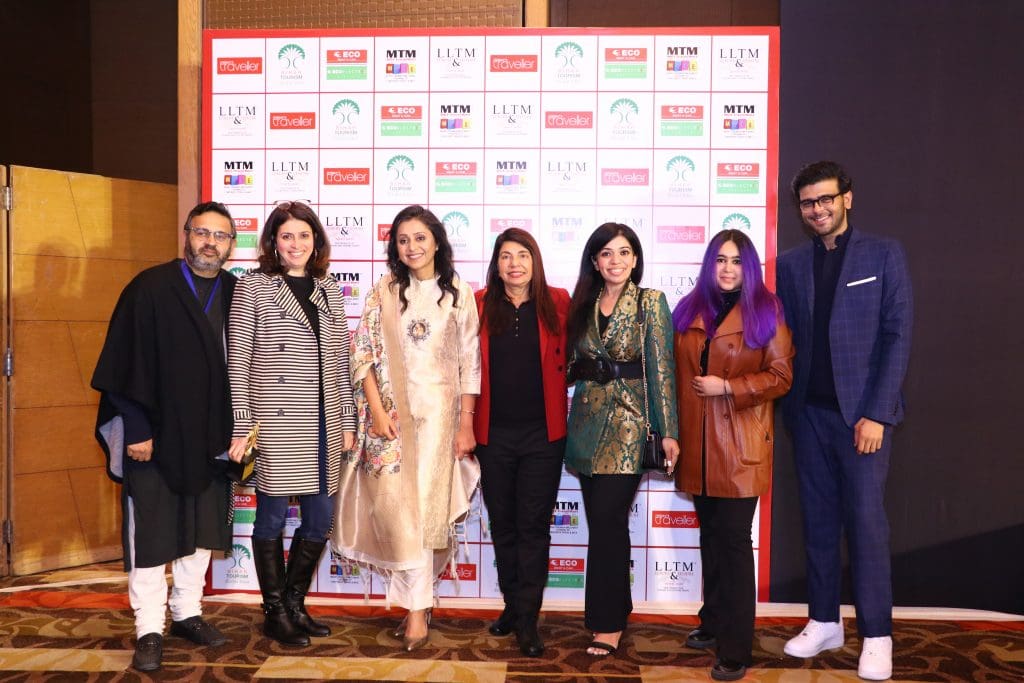 The MTM and LLTM Star Awards in the Wedding/Event Planner category recognised well-known industry personalities like Theme Weavers, Rashi Entertainment, Wedding Line, Designer Events Inc; and Touchwood Group among others.
Networking and celebrating a successful event
There were networking opportunities over cocktails and dinner as the Wedding and Corporate Travel world got together with the Corporate and Hospitality world to celebrate travel at MTM & LLTM.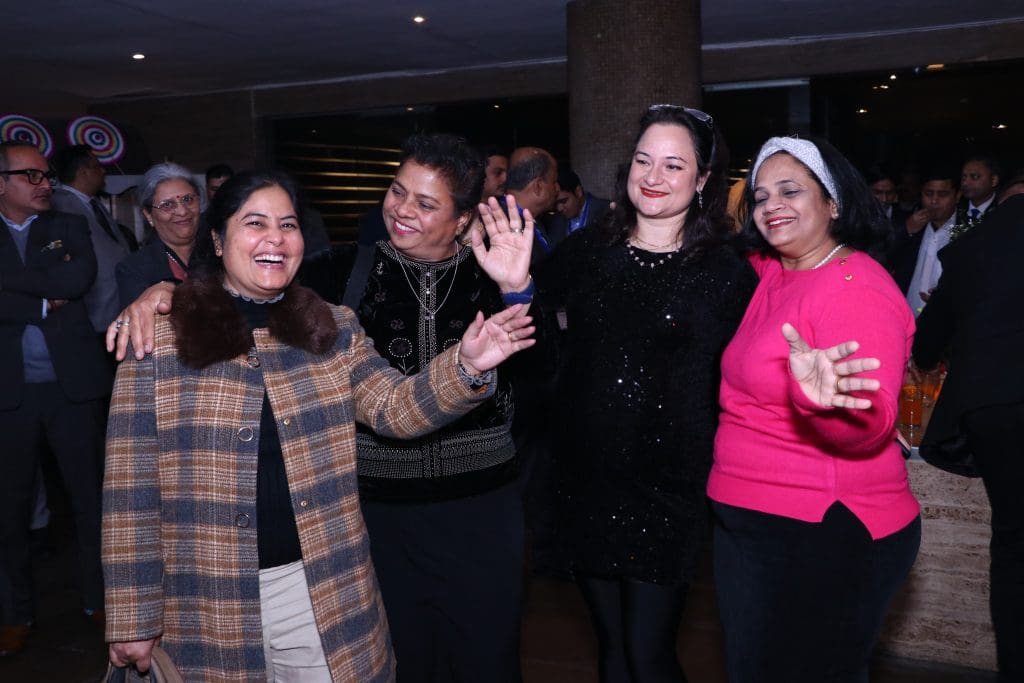 A highlight of the evening celebration was a bonfire, drummers and folk songs to bring in the bounty of Punjab's Lohri festival. Buyers and Sellers enjoyed much fun and laughter on the occasion.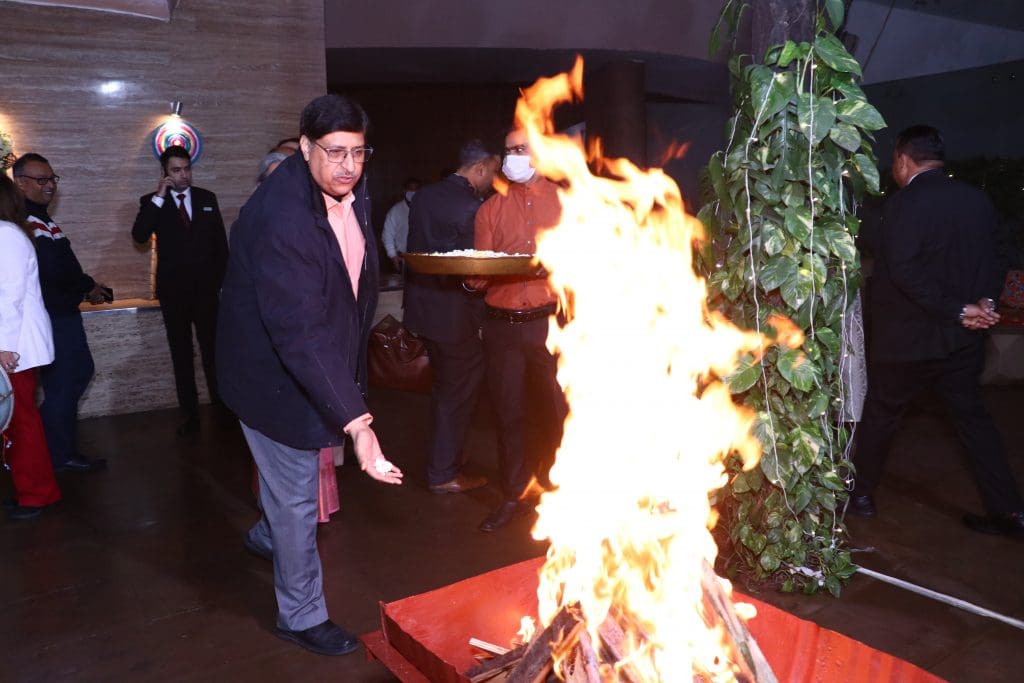 The Exhibition helped Buyers and Sellers to explore newer options, enrich all MICE Luxury & Leisure players with new ideas and build an endearing bond between the travel service providers, and corporates.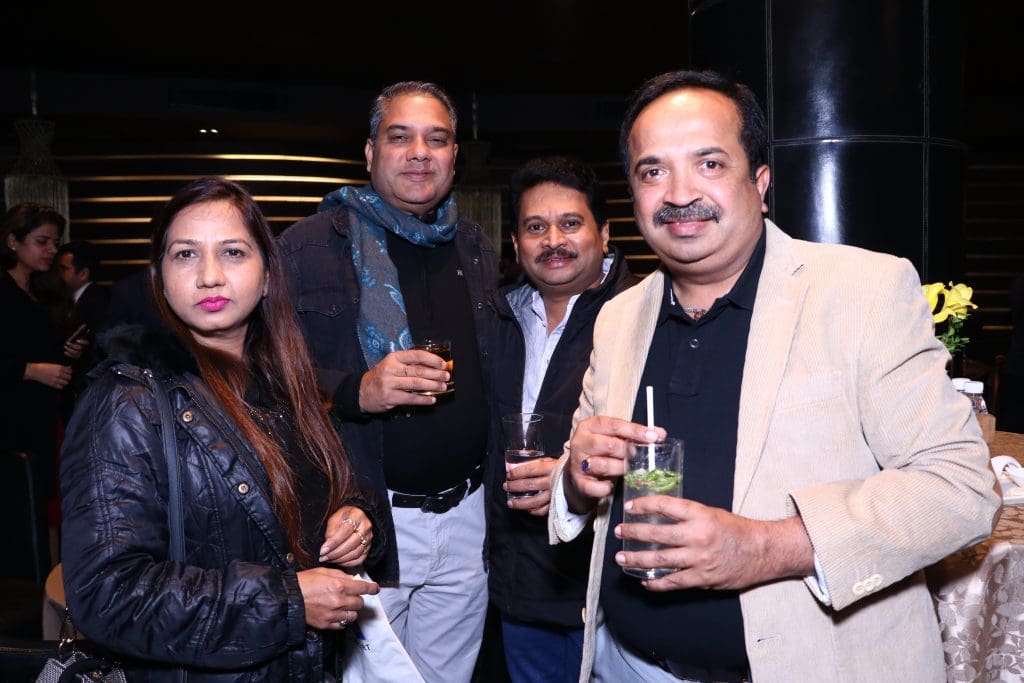 India – The MICE tourism industry is ripe for opportunity
India is definitely taking its MICE tourism game to the next level! Thanks to bustling cities such as Delhi, Mumbai, Bangalore, Hyderabad, Chennai and Goa which are driving unprecedented growth of events in India – resulting in an upward climb in ICCA rankings.
The MICE tourism industry is ripe for opportunity, with a large number of large, medium-sized, and small businesses participating in this rapidly growing market. The forecast period promises skyrocketing growth potential as the sector continues to break into new regions.
In an exciting move, the Chief Minister of Karnataka announced plans to turn Bangalore into a MICE hub in 2022/23. With its reputation as both business and IT capital plus extensive transport networks, it's no wonder that this thriving city has been selected for further development.
This news comes alongside earlier plans announced by the Ministry of Tourism to boost MICE with the development of other top locations like Agra, Udaipur and Pune, Thiruvananthpuram, Varanasi, and Bhuvaneshwar.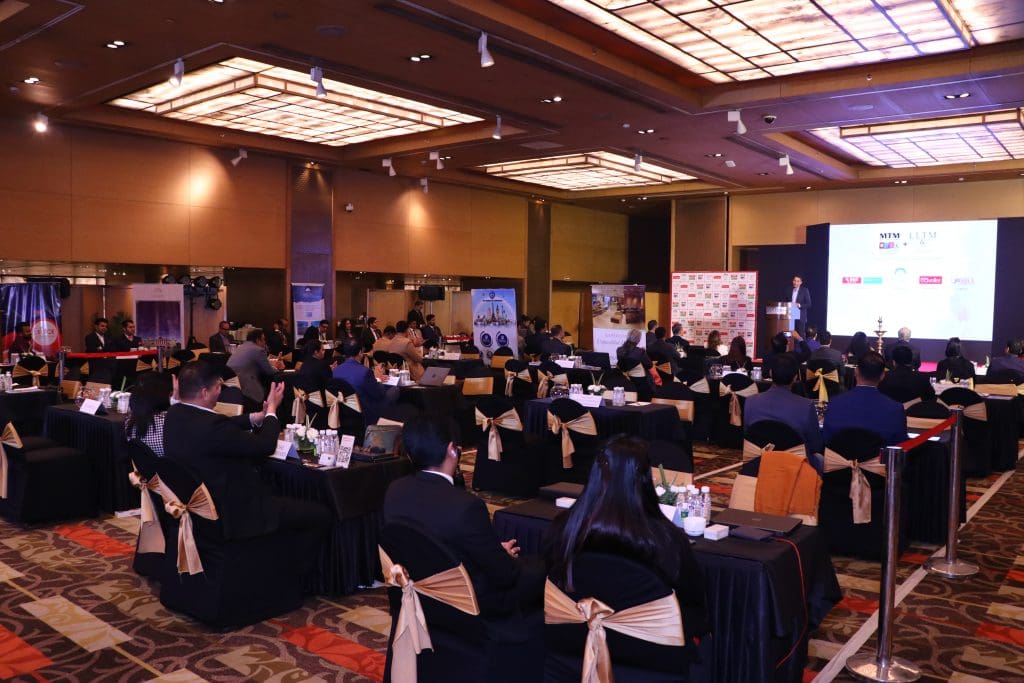 Concluding on a high note
The hugely successful MTM+LLTM Travel Exhibition at the Ballroom, Le Meridien New Delhi, concluded on a high note. The sold-out event highlighted the huge impact of the Meetings & Incentive, Luxury and Leisure industry on our economy and took note of emerging trends in Meetings, Incentives, Conferences, and Exhibitions (MICE) space.
The event proceeded on a triumphant note, promising newer business avenues for its many delegates at its next show on 1 June at ITC Maratha Mumbai.
Read More : News