Milaidhoo's renowned Maldivian gourmet restaurant, Ba'theli by the Reef, now offers a new culinary voyage for its guests, featuring flavours and ingredients from the ancient Spice Route.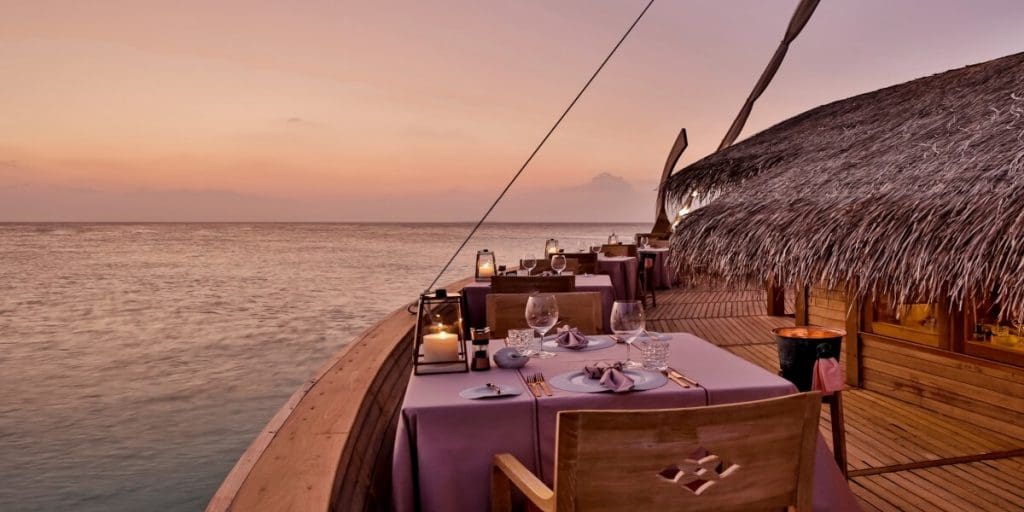 Served in a combination of local 'Sufuraa Mathi' (family-style) and fine dining plating, the dinner includes delicacies from India, Sri Lanka and the Maldives, enabling guests to explore flavours in the unusual setting of an ancient sailing vessel, a Ba'theli.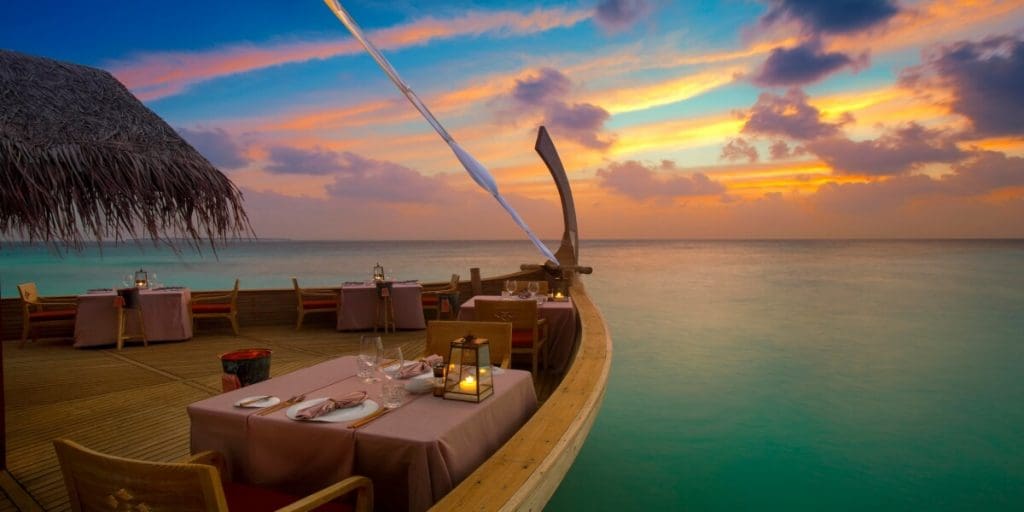 Guests of Milaidhoo can experience the only restaurant in the world featuring gourmet dishes of inspired island cuisine from the Maldivian Spice Route, set on a boat in the Milaidhoo lagoon.
The crew of chefs are constantly enhancing traditional recipes to create local cuisine for the taste buds of Milaidhoo's discerning guests. Embracing the culture and history of the Maldives, the Ba'theli by the Reef menu includes distinctive modern interpretations of traditional food, spiced down for the more sensitive palate.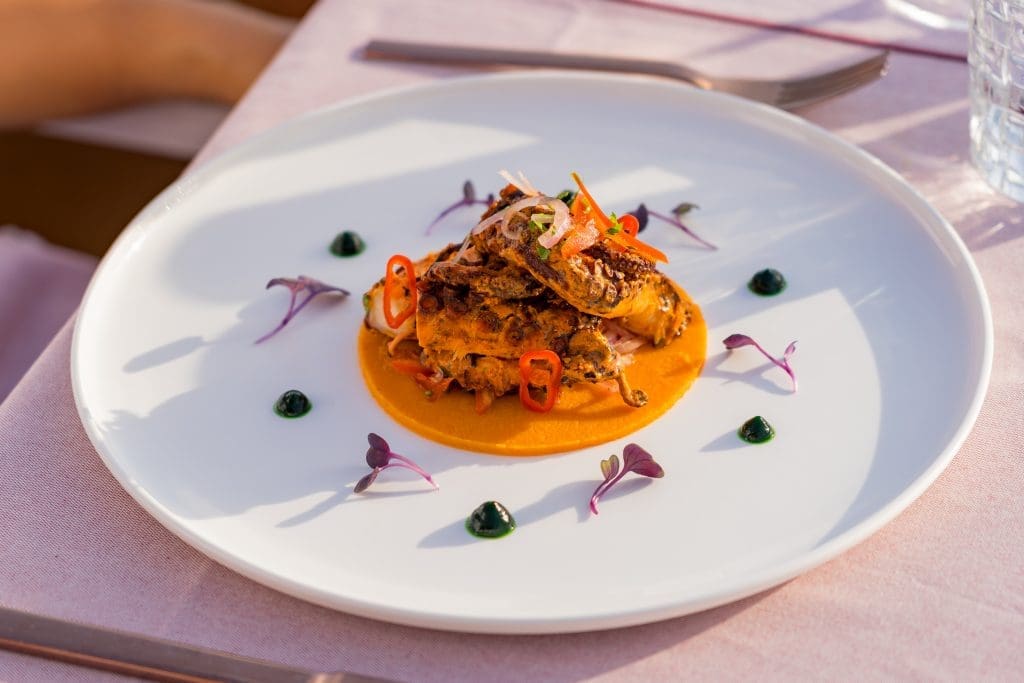 "The idea behind the menu is to have people come together and experience the flavours of the Indian Ocean and the Spice Route in a family-style setting while also enjoying a fine dining experience," says Executive Sous Chef Nathif.
"Guests get to taste various flavours and can exchange their thoughts on a dish with each other during the meal."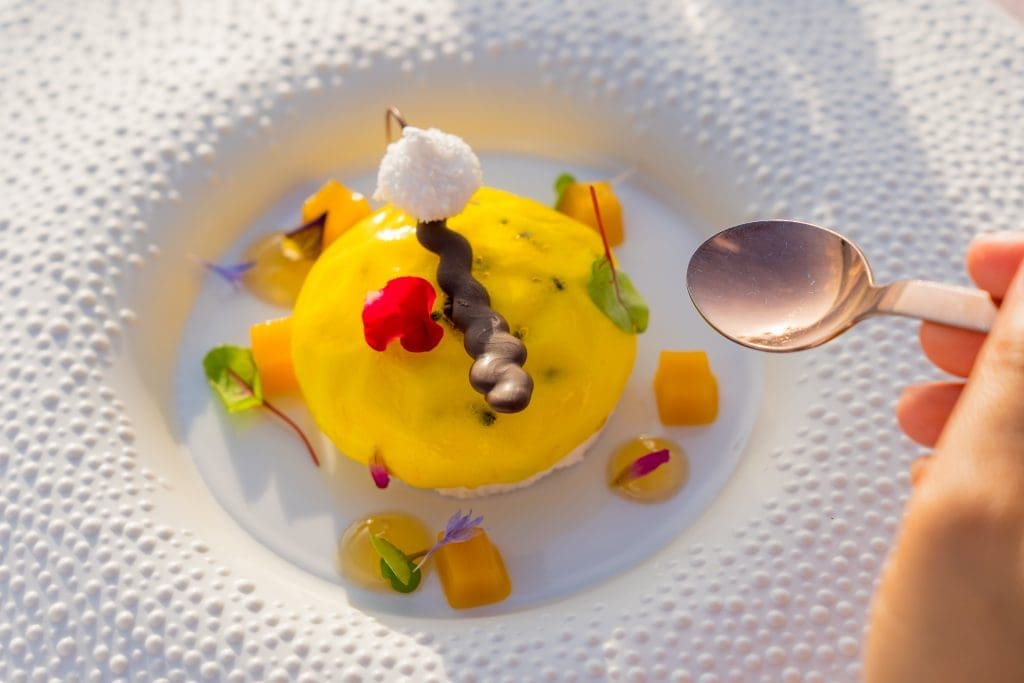 The menu includes Maldivian tuna and octopus, curries, fish and chicken dishes from Sri Lanka and India, prepared in true Maldivian island kitchen style. From starter to dessert, the six-course menu evolves around ingredients found in the Maldives islands and are considered delicacies or comfort food.
Specialty Chef de Partie Ziyan, who has been a member of the Ba'theli kitchen crew for several years, encourages guests to taste as many different dishes as possible during one dinner.
"Sometimes guests are hesitant about what to order from the à la carte menu as they don't know the dishes and ingredients," he says. "This menu uniquely takes guests on a voyage of flavours as they have the chance to taste a lot of different dishes."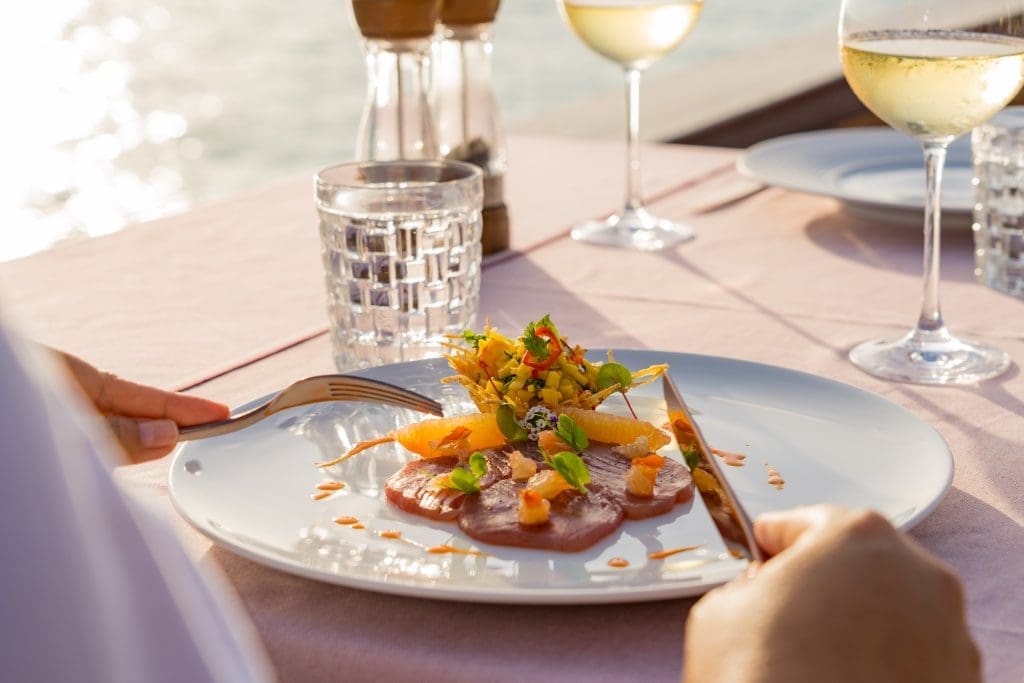 Dining is a highlight, with Milaidhoo being home to three world-class restaurants, including Ba'theli.
This unique Maldivian restaurant reflects the islands' heritage and is built in the shape of three traditional boats on pillars over the lagoon.
The restaurant's innovative and delicious meals are steeped in Maldivian tradition, with each dish inspired by favourites of the ancient maritime Spice Route.
Milaidhoo Maldives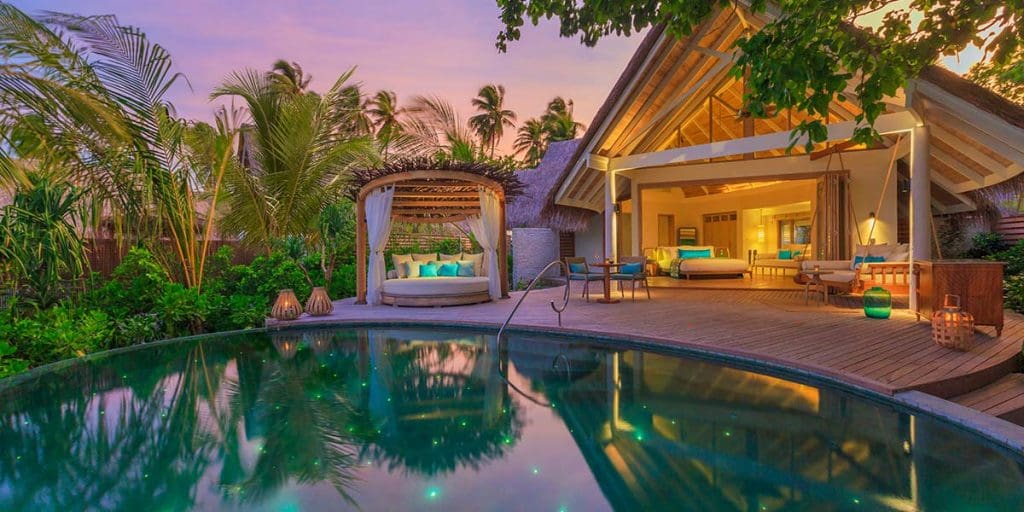 Come, kick off your shoes and let Milaidhoo tell you a story . . . once upon a time there was a tiny tropical island, an emerald drop of paradise wrapped in soft white sands, surrounded by a vibrant coral reef, lapped by warm turquoise waters and hidden in the heart of a UNESCO biosphere reserve. Milaidhoo is that island. That time is now and this is our story.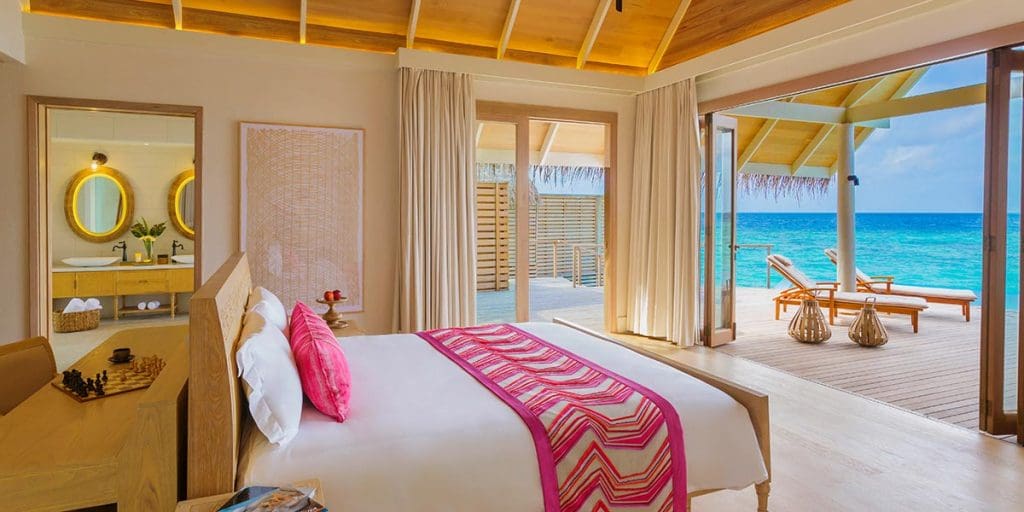 Not just another five star resort in the Maldives, at Milaidhoo, they like to do things differently: it's called reinvented luxury. Milaidhoo doesn't think of guests as holidaymakers but as storywriters, crafting their dream holiday, and this is where the story of a small island begins.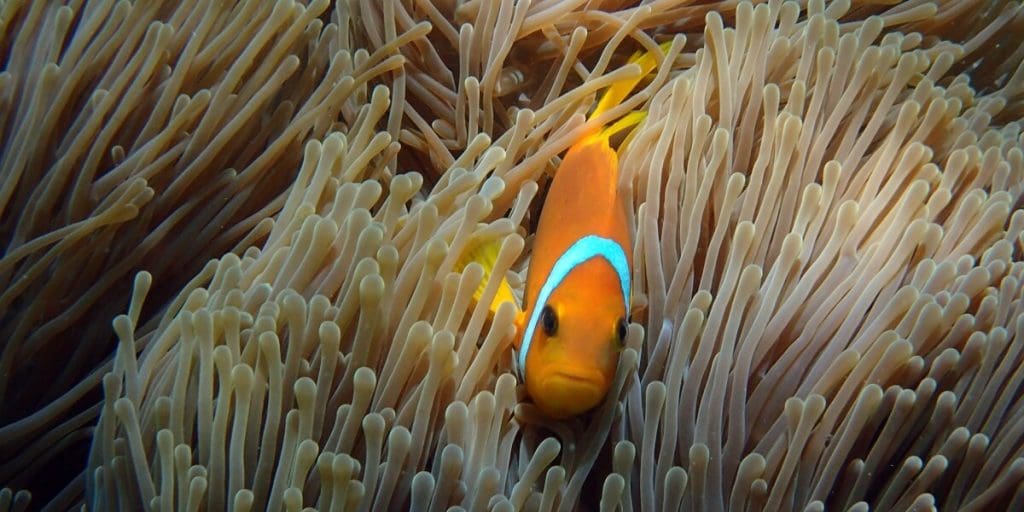 Opened in November 2016, Milaidhoo is a boutique luxury resort in the Baa Atoll UNESCO biosphere reserve, close to Hanifaru Bay, 126km north west of Male. The island resort is perfect for nature lovers as it's own coral reef, which encircles the island, is a protected area and noted as an outstanding snorkelling and diving site in its own right.
The tiny beautiful island, abundant with tropical greenery, measures just 300m by 180m and is fringed by soft deep white sand beaches.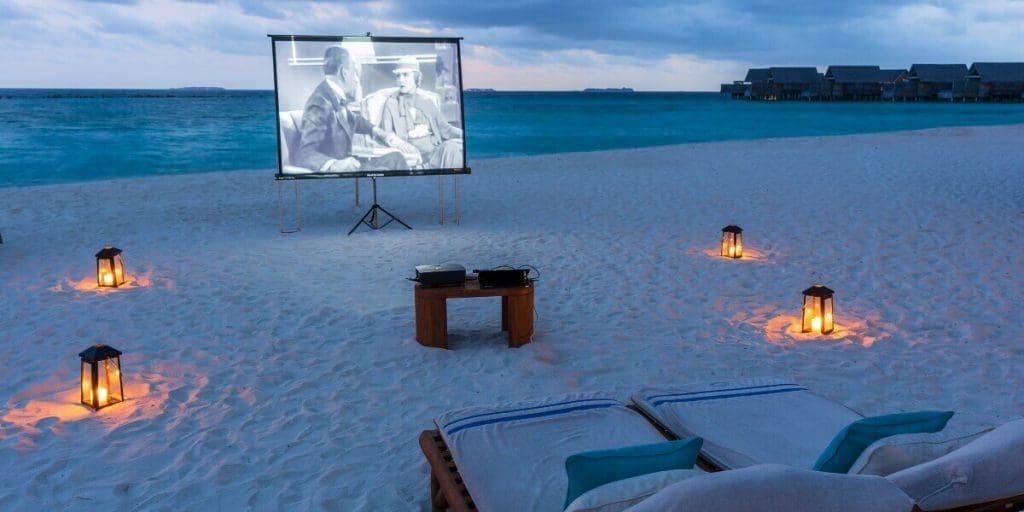 Designed for couples seeking peace and privacy, the island resort welcomes guests aged nine and above, and have a strict no drone policy on the island.
Read More: Latest