Lahaul and Spiti are majestic, natural, heavenly, trails for road travel enthusiasts – Motor Bike or Bicycle Riders or Drivers on Four Wheels.
Many difficult off-roading stretches can be found here and add to the thrill of adventure while exploring this unique landscaped paradise.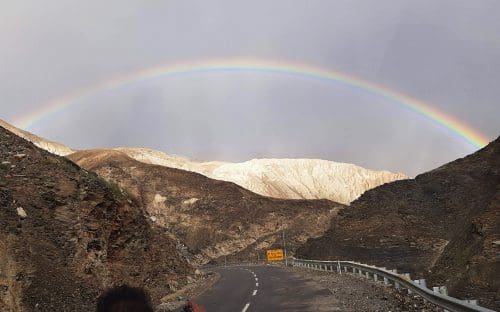 Lahaul and Spiti district falls in the Indian State of Himachal Pradesh and consists of the two formerly separate districts of Lahaul and Spiti. The present-day district was formed in 1960 and is the least densely populated district of India, according to the Census of India 2011.
Tourism Attractions
The natural spell-binding scenery and numerous Buddhist monasteries are the main tourist attractions of the region. The tough weather in Lahaul and Spiti permits visitors to tour only between the months of June to October when the roads and villages are free of snow and the high passes of Rohtang-La and Kunzum-La are open.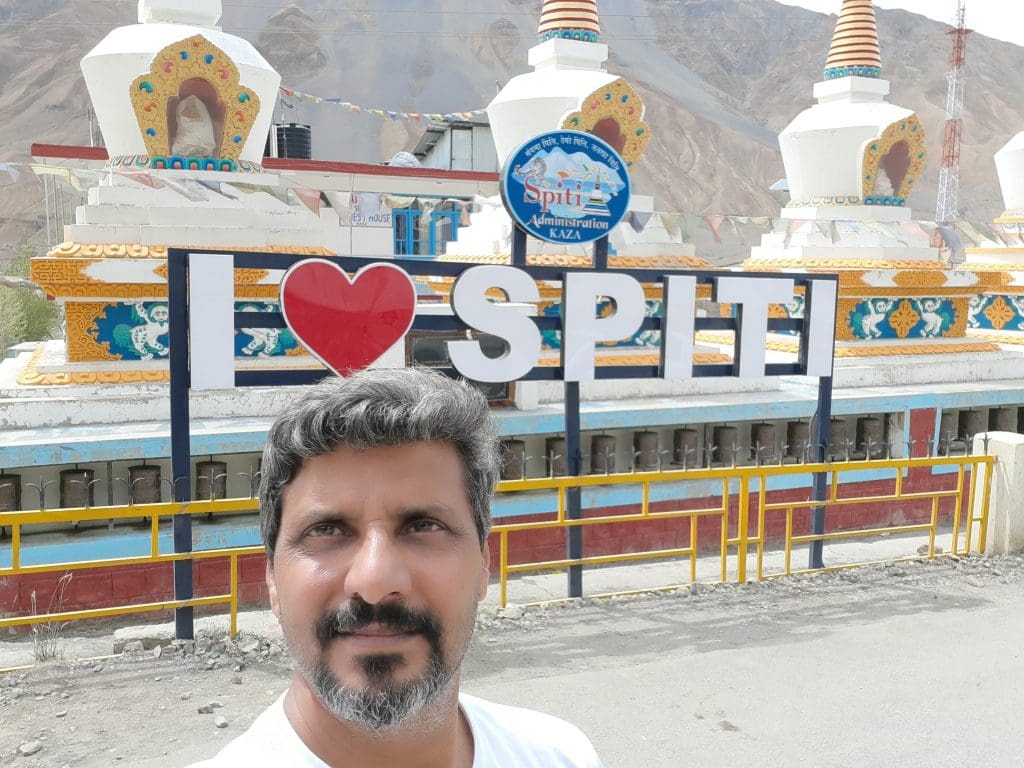 It is possible to access Spiti from the 'Home of Apple' famous Kinnaur District along the Sutlej River all through the year, although the road is sometimes temporarily closed by landslides or avalanches.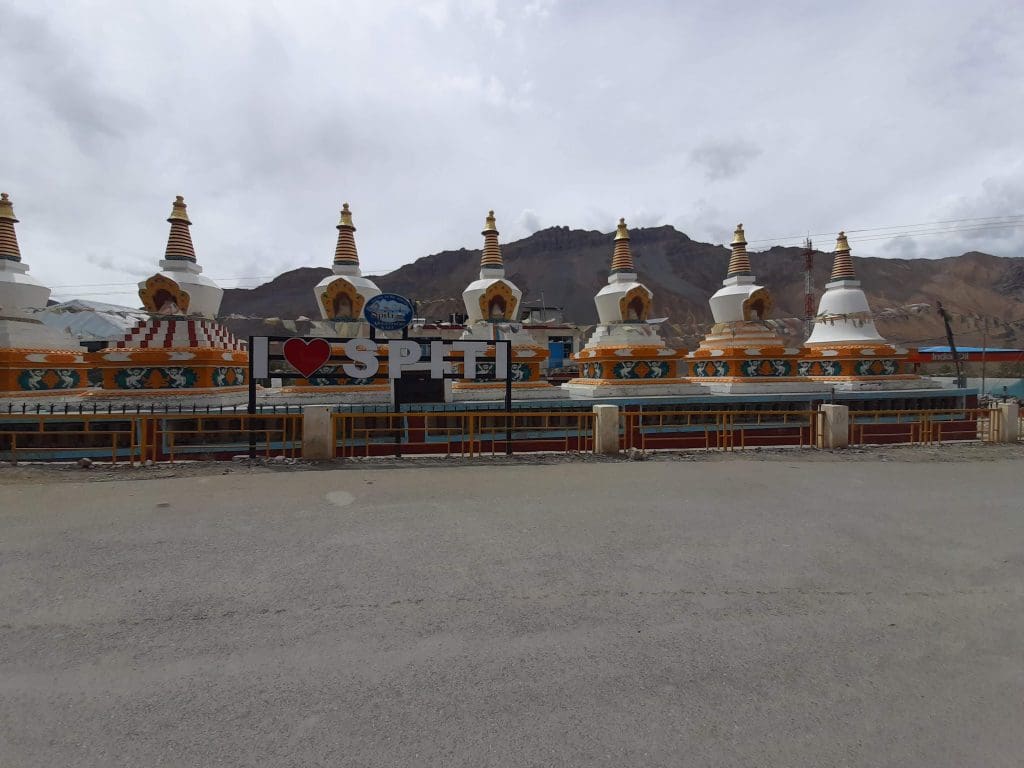 Major Buddhist Centre
Spiti is one of the important centers of Buddhism in Himachal Pradesh. It is popularly known as the 'land of lamas'. The valley is dotted by numerous Buddhist Monasteries or Gompas. Some of the major monasteries are as follows:-
Kye Monastery: Kye is one of the main learning centres of Buddhist studies in Spiti. The monastery is home to some 100 odd monks who receive education here. It is the oldest and biggest monastery in Spiti. It houses rare paintings and scriptures of Buddha and other gods and goddesses.
There are also rare 'Thangka' paintings and ancient musical instruments 'trumpets, cymbals, and drums in the monastery.
Tabo Monastery: Perched at an altitude of 3050 meters, Tabo Monastery is often referred to as the 'Ajanta of the Himalayas'. It is located 45 km from the town of Kaza, the capital of the Spiti region. This monastery garnered interest when it celebrated its thousandth year of existence in 1996. The Tabo Monastery was founded by scholar Richen Zangpo.
The monastery houses more than 60 lamas and contains the rare collection of scriptures, pieces of art, wall paintings -Thankas and Stucco. There is a modern guest house with a dining hall and amenities.
Ride to paradise
We five buddies (three from Bangalore, one from Pune, and myself from NCR) planned and decided to ride through the terrain from the Shimla-Kinnaur side keeping the final onward destination as Manali and then ride back to Delhi through Kullu and Mandi to reach NH and finally NH44 to enter NCT.
Kinnaur is one of the twelve administrative districts of Himachal and has three administrative areas of Pooh, Kalpa & Nichar with the Administrative Headquarters as Reckong Peo.
I organized four motorbikes on rent from Delhi for my other buddies and for myself I chose to ride on my own Royal Enfield Thunderbird TBTS. My friends landed in Delhi on 27th August, picked up the bikes, and rode to my home en route the town of Sonipat.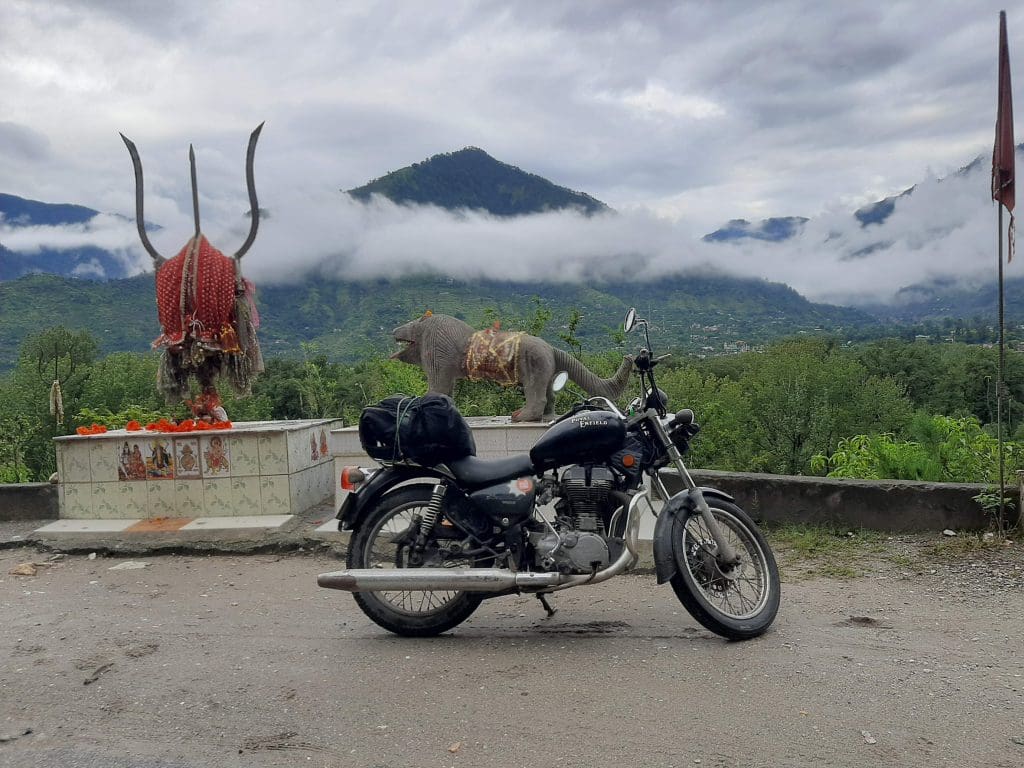 They stayed overnight at my home and I requested them to start riding on the 28th August morning as per the plan whereas I had to stay back for 2 days due to an unavoidable situation.
I started my ride on 29th August at 9 PM and took my night break at Solan. The next morning I started from Solan and reached a small town called Zhakri in Rampur district. 0n 31st August I started early and reached Karchan, the point where we buddies had planned to reconnect. The reunion happened as per the plan and then onwards the ride happened together.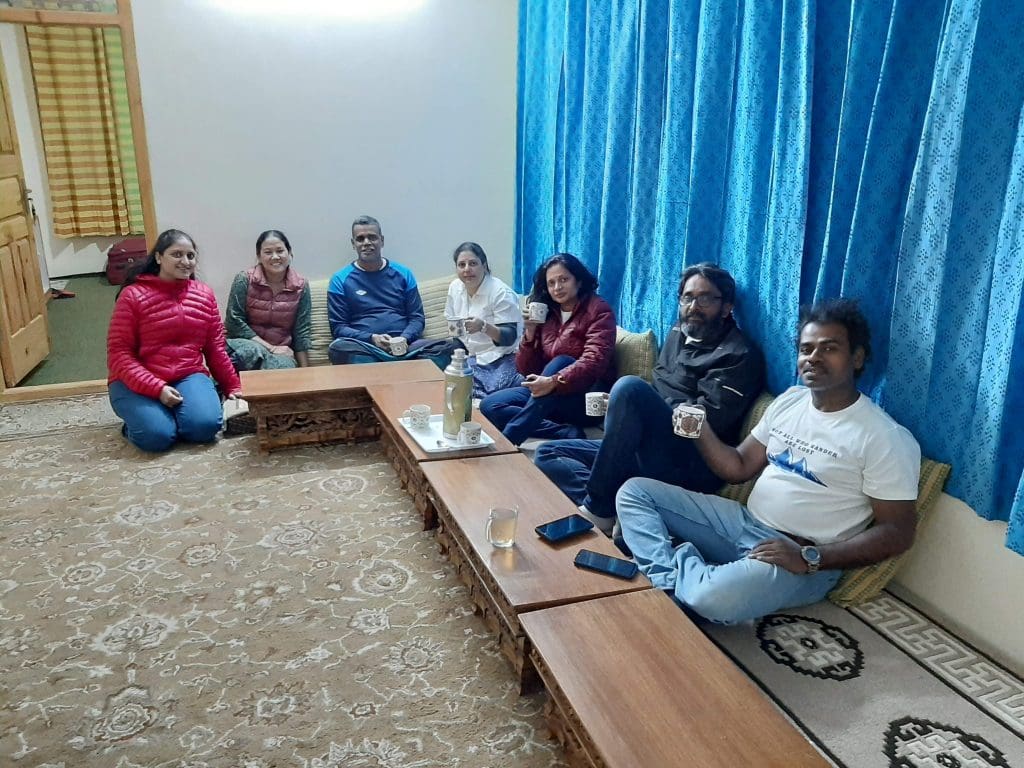 After a gruelling ride of 13 hours, we reached the village of Tabo where we had booked a Homestay for us. The morning of 1st October we visited Tabo Monastery and areas around before we hit the road again and reached Kaza, the administrative subdivisional centre of Spiti.
It is important to spend an extra day at Kaza as it is the gateway to three unique attractions to experience. Those are remote villages of Langza at 14000 Feet where a Majestic Buddha Statue is situated. Then there is a small village called Hikkim which has the distinction of having the world's highest Post Office.
Finally the remote village of Comic which houses the world's highest Monastery, the highest village itself, the highest restaurant, and the highest Homestay at over 15000 feet above sea level.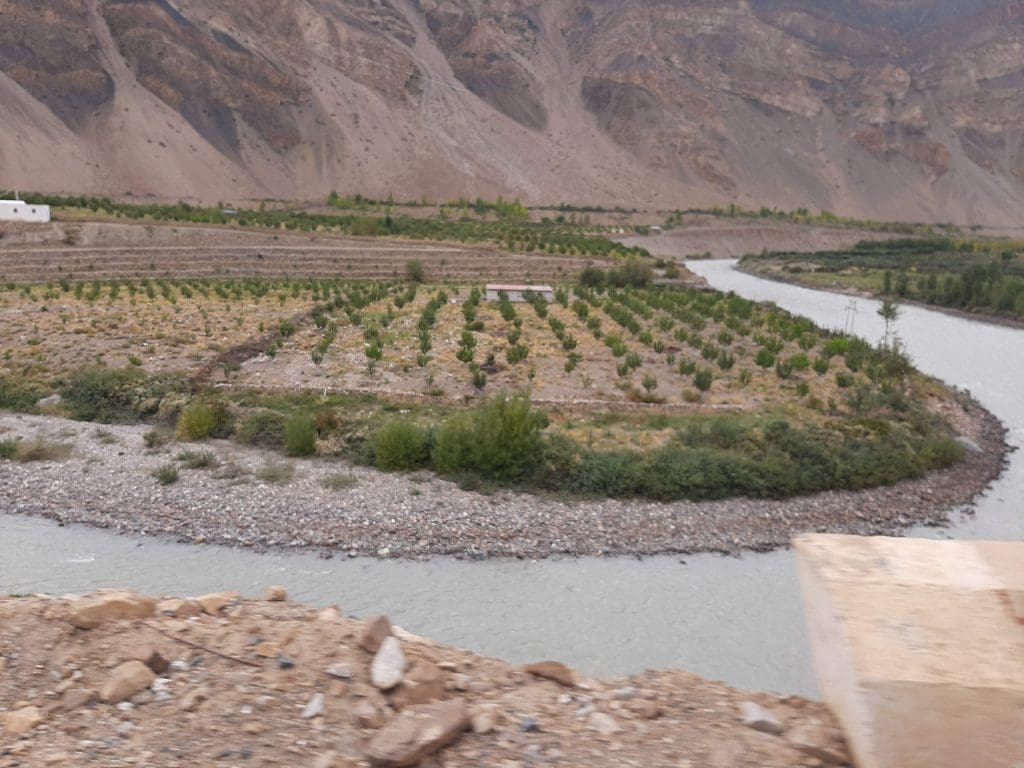 What started the next day is the most adventurous part of riding through the toughest offroading stretch leading to the magical lake of Chandratal. We passed through Kunzum high mountain Pass at an elevation of 14931 feet above sea level.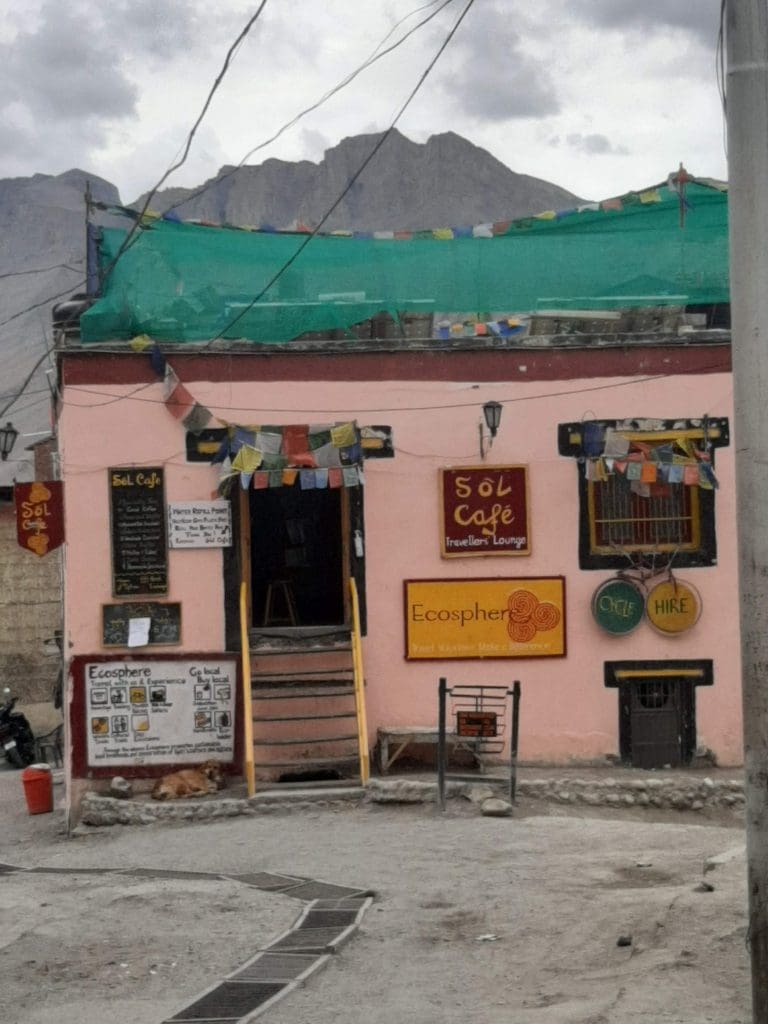 The inspiring and blissful Kunzum Mata Temple is a must-visit place to take a bow and head further. Kunzum Pass connects Lahaul valley and Spiti valley.
The road from the Gramphoo side climbs steeply through fifteen (15) sharp hairpin turns from Batal at an elevation of 13000 feet on the Chandra River, testing the riding and driving skills of even experienced drivers.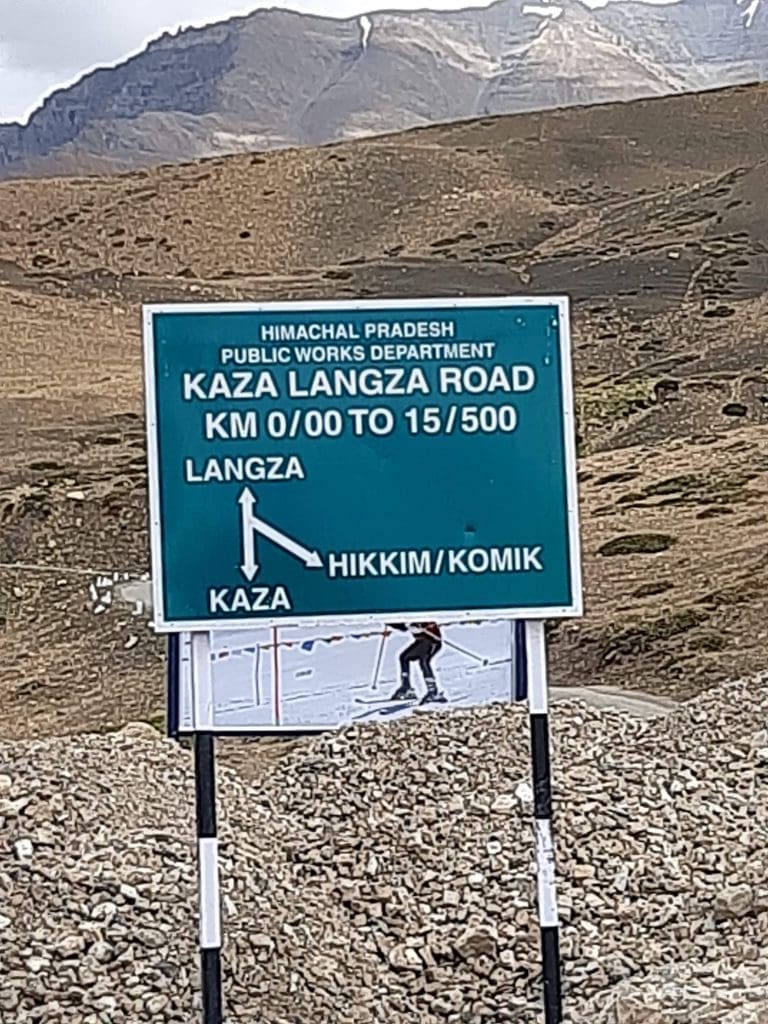 On the Kaza side, the road from the small town of Losar situated at 13373 feet runs on the right bank of a tributary of the Spiti. It climbs through a dry, semi-desert landscape 22 km up to the Kunzum Pass. The Kunzum Pass is normally open from June/July to October/November.
The Chandratal – The Hidden Gem
Tso Chigma or Chandra Taal, or Chandra Tal is a lake in the Lahaul part of the Lahul and Spiti district of Himachal Pradesh. Chandra Taal is near the source of the Chandra River. Despite the rugged and inhospitable surroundings, it is in a protected niche with some flowers and wildlife in summer.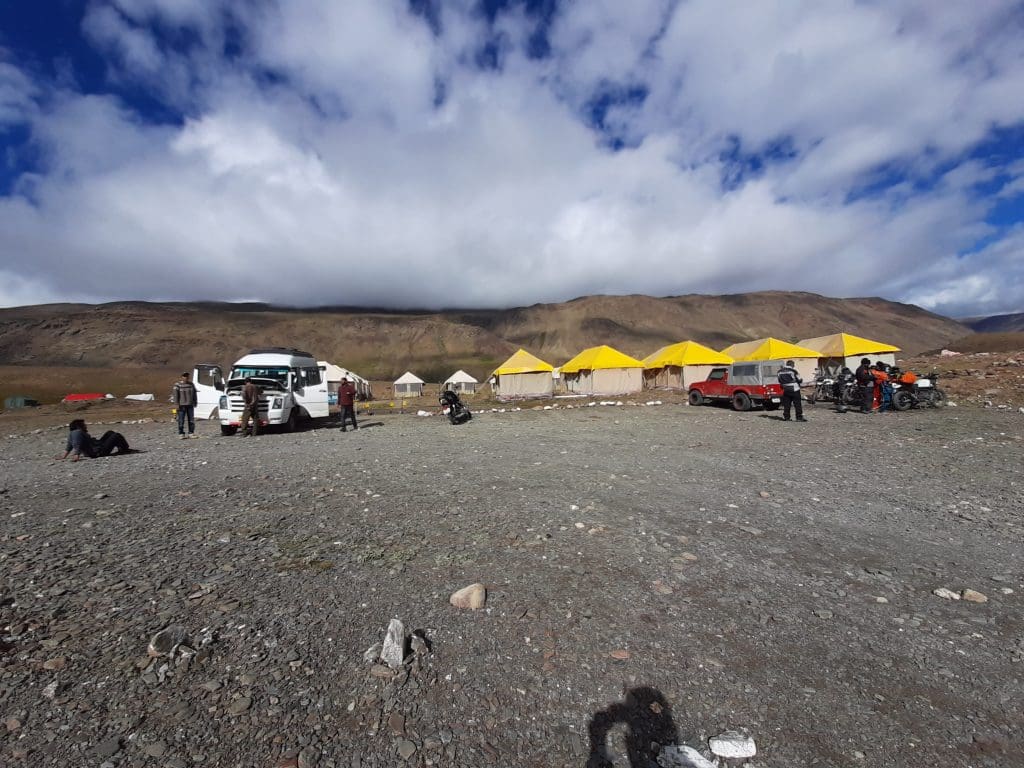 The last phase of our onward ride from Chandrataal to Koksar Village is the most treacherous ride and continuation of the off riding track ends at Koksar on the main road to Manali through the majestic Atal Tunnel.
The ride back from Manali back to NCT is relatively easier but quite scenic through the towns of Kullu and Mandi which we covered in one day.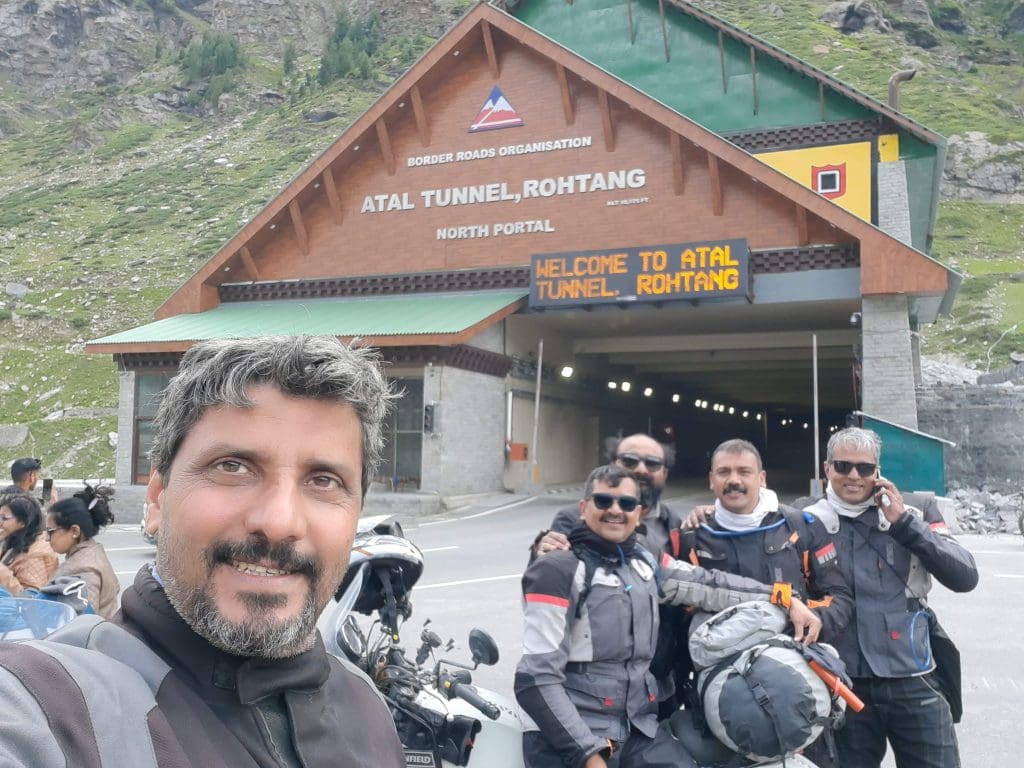 Additional Tourism and Adventure activities
To-do-Trails
The Spiti Valley is popular with trekkers due to the challenging nature of its treks. These treks take people to remote areas including rural villages and old Gompas, as well as wildlife trails.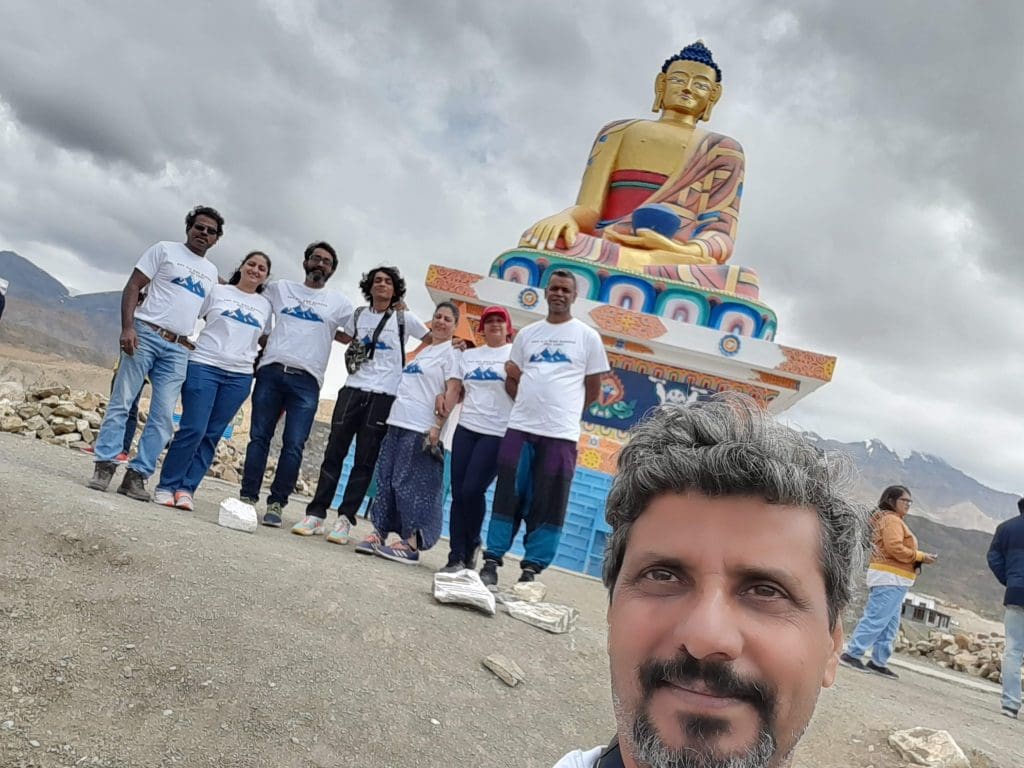 High altitude treks allow travellers to cross passes such as Parangla Pass (connecting Ladakh with Spiti Valley), Pin Parvati Pass, Baba Pass, Hamta Pass trek, Spiti Left Bank Trek. Popular trekking routes in the area include Kaza-Langza-Hikim-Komic-Kaza, Kaza-Ki-Kibber-Gete-Kaza, Kaza-Losar-Kunzum La and Kaza-Tabo-Sumdo-Nako.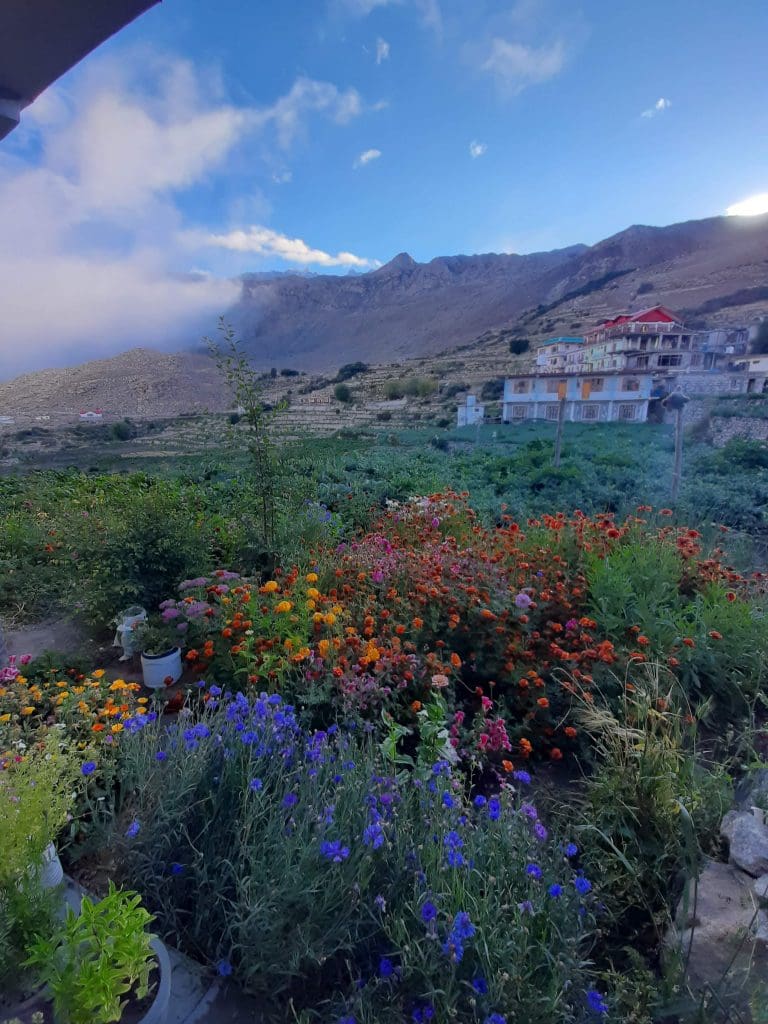 Skiing: Skiing is a popular activity with tourists in Spiti.
Yak Safari: Yaks are used to seeing the flora and fauna of the trans-Himalayan desert.
Motorcycle philosophy
Motorbiking is a Lesson of Life that enables an individual to get control of his life while being on road as a solo rider. At the same time, when travelling in a group, it teaches you traits of a team person as the front leader ensures that he maintains a pace at which everyone gets along while the rear leader ensures that he helps anyone in between who needs some kind of support and encouragement.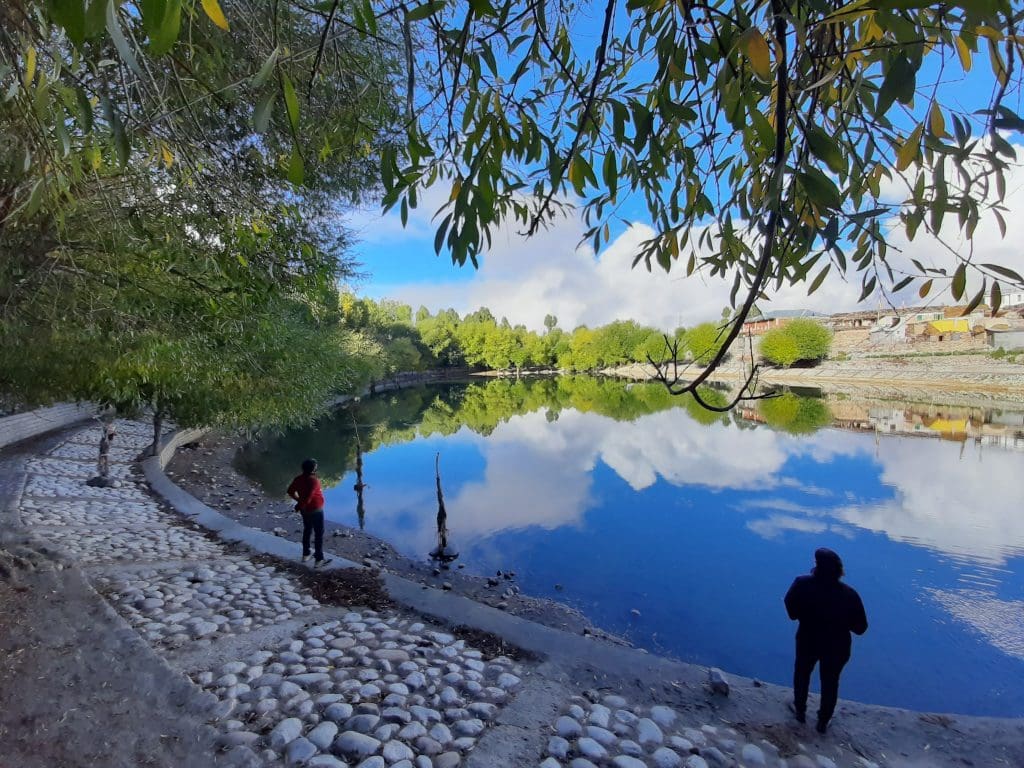 The spirit of group riding also exemplifies an organizational management lesson leading to learning of traits like coordination, collaboration, hand-holding, and leading by example.
Myself as a Rider
I started riding way back in March 2009 when I could afford my first motorbike in life. I prefer solo rides but at the same time cherish group rides as it is a blessing to engage with buddies on the path of life. While a group ride gives you consciousness to ensure that you take care and support your fellow riders, the solo ride gives me a real 'me time' wherein I sing to myself, talk to myself, make plans and strategies on how I shall work on that plan.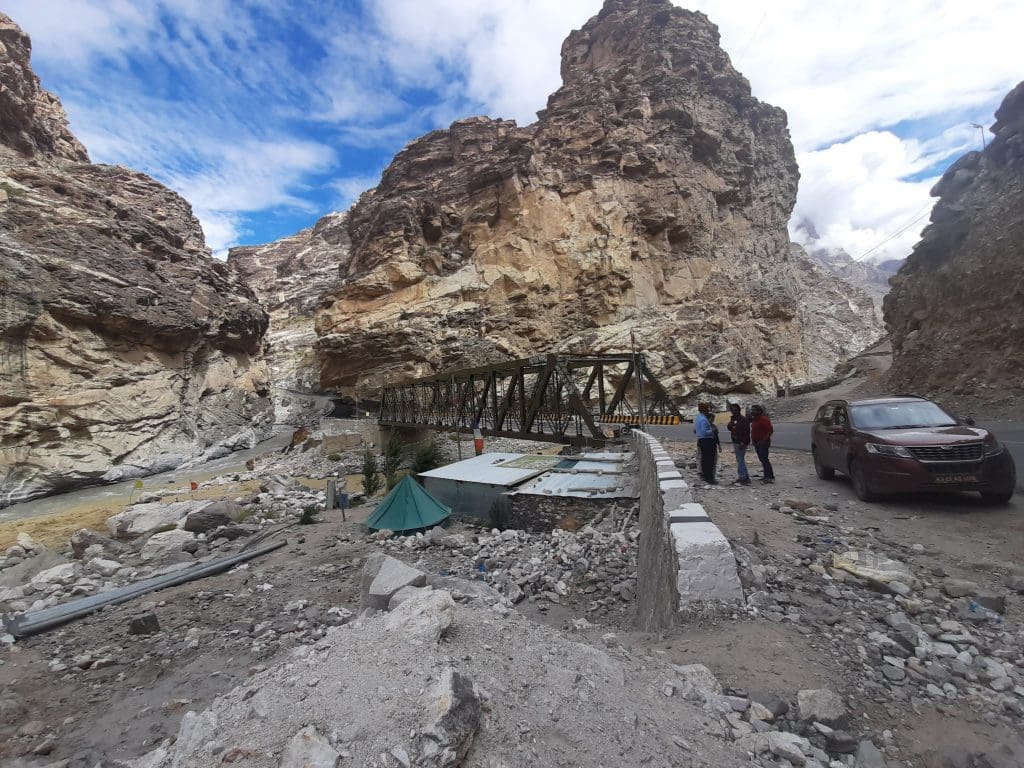 The solo ride also gives me an opportunity to stop by what fascinates me on the way and observe, experience, and appreciate it. Breakdowns and obstructions are part of a ride but those give you the strength and sense to excel in 'problem-solving.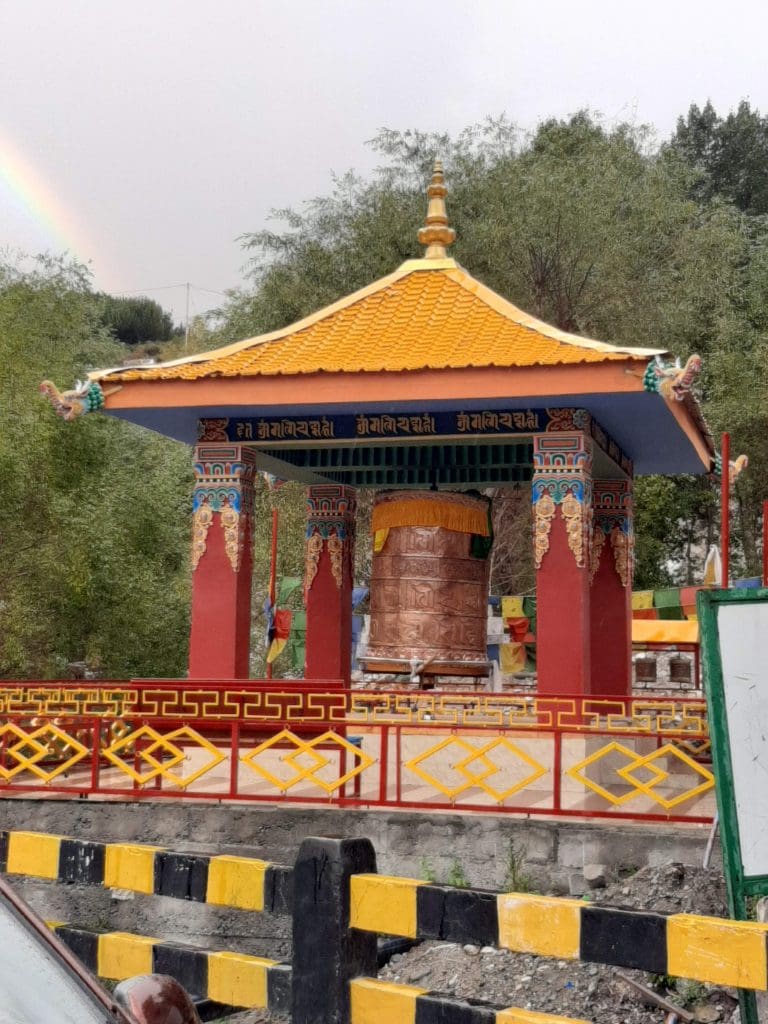 While you complete a tough patch of riding due to unfavourable conditions like bad road conditions, rough weather, narrow escapes, and near misses, it gives you a brave sense of accomplishment leading to a spirit of motivation that enables you to take on tougher challenges ahead.
About the writer and photographer:
Sunil Sharma is an avid motorcycling enthusiast and travel philosopher having covered long rides up to 2800 km to unexplored destinations like Siliguri-Gangtok-Nathula Pass-Kamlimpong-Bagdogra; Himalayan Odyssey; Mumbai-Bangalore-Madurai-Thekaddy-Munnar-Kochi; Dehradun-Guarikund, the last point before one starts trekking to Kedarnath.)
Frequently asked questions on Lahaul and Spiti
Are there flights to Lahaul and Spiti? There are no direct flights to Spiti Valley. The nearest airport is at Kullu at Bhuntar, 245 km away.
What is the Lahaul and Spiti temperature? The best months to visit Spiti is from March to June when the temperature varies from 0-15-degree Celcius. Avoid the monsoon season from July- September, as due to heavy rainfall, there are landslides and roads are slippery.
What is the distance between Lahaul and Spiti? The distance between Spiti Valley to Lahaul Spiti by road is 218 km which takes 6 to 7 hrs. Spiti Valley is separated by Kunzum Pass, at 15,059 feet (4,590 m) from Lahaul Valley.
What is the difference between Lahaul and Spiti? Lahaul has shades of green and is generally more fertile, while Spiti is a cold high-desert.
Read More: Latest