Culinary tourism has emerged as an epic adventure – a narrative telling the tale of nations through their diverse cuisine traditions and innovations.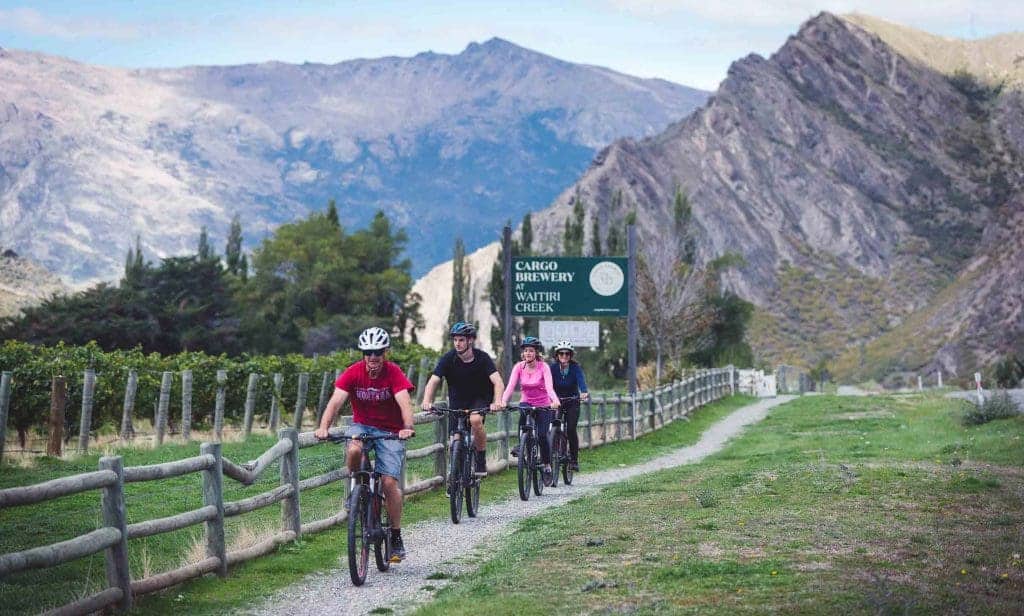 From the eclectic street foods of Bangkok to the gourmet landscapes of Japan, and from finger food in India and Singapore to gourmet diners in Paris, every meal is a new chapter in the journey through a nation's heritage, culture, and spirit.
For the culinary connoisseur, travel is a canvas painted with flavours unique to every region. It has evolved as a gourmet exploration, a passage through the rich history of global cuisines.
Significantly, the thrill of cuisine exploration is not confined to dining tables. Cycling tours across verdant vineyards in New Zealand and beer-cycling ventures in Belgium's northeastern cities are turning gastronomic explorations into adventurous pursuits, blending culinary indulgence with active exploration.
Similarly, from quaint cycle rickshaw tours of Jaipur's Old City food streets and Havelis all the way to Ho Chi Minh's motorbike food tours, there are many experiences. Few experiences however can beat Tasting while watching Mumbai's iconic dabbawalas, who courier over 200,000 hot homemade lunches to office goers across the city from home kitchens. These are indelible experiences that create windows into the soul of the regions and create the basis for the wildly popular global food tours that blend exploration of local delicacies with the history and heritage of the region.
A Window to Global Cultures
Culinary tourism is where travel becomes intertwined with the pursuit of distinctive gastronomic experiences. It involves exploring the essence of places through their food, a journey where every bite speaks of the local heritage, customs, and arts.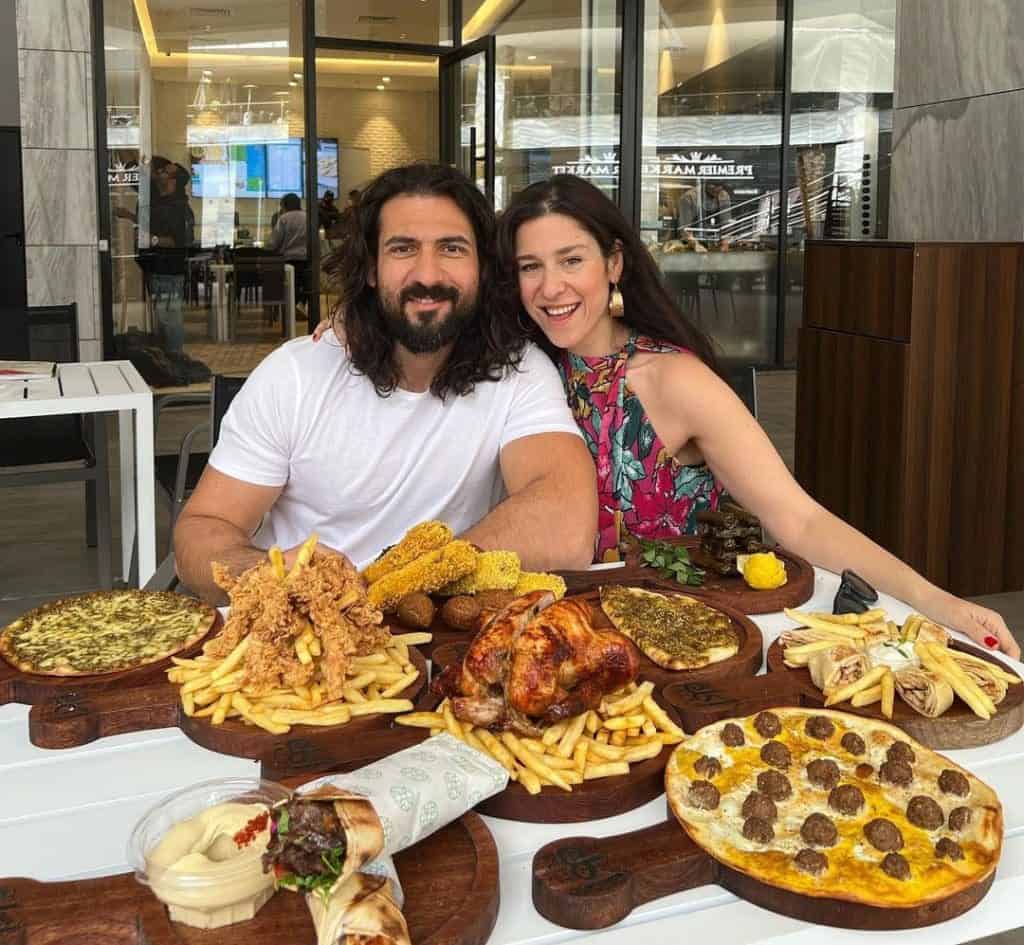 Europe, a blend of ancient culinary traditions and innovations, stands as a gastronomic epicentre, a repository of Michelin-starred culinary arts, narrating the rich and varied cuisine heritage of the continents.
Venturing eastward, the Asia-Pacific region, with its diversity and vibrant street food culture, emerges as a foodie paradise, filled with a myriad of flavours, aromas, and philosophies. It reflects the diverse culinary heritages of the region.
Food is a big part of the culture and is a window into the food philosophy of the Middle East. From Egypt to Saudi Arabia – the diverse and vibrant Middle Eastern cuisine culture is a rich, mosaic heritage of unique identities! The fusion of food and travel serves not only as a bridge to explore and appreciate the many tastes and textures of this region but also acts as a beacon, preserving and showcasing the tangible and intangible treasures of its heritage.
North America, a melting pot of food traditions, plays a substantial role in shaping the global culinary landscape. With its fusion of flavours and innovations, it transforms cuisine experiences into eclectic food festivals and events, contributing substantially to the global gastronomic stage.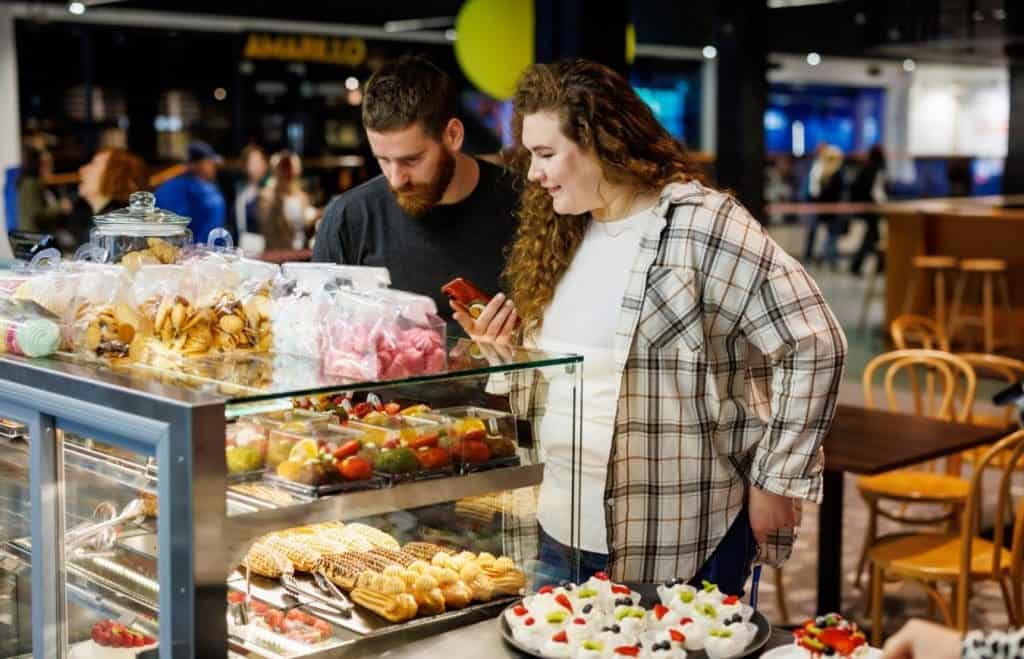 Latin America, the land of vibrant food expressions and fervour, witnesses a steady gastronomic evolution. Renowned for its colourful street markets and unique local delicacies, it is a region where culinary arts reflect the vibrant spirit and rich cultural diversities of the lands, adding to the global cuisine palette.
The culinary traditions of Africa are rich dialogues between the land and its people, narrating the diverse cultural stories of the continent, and enriching the global food landscape. These regional gastronomic landscapes, each unique in its culinary expressions and heritages, collectively.
They reflect the diverse dialogues between different cultures and traditions, underscoring the universal appeal and significant economic impact of food tourism in the global arena.
Regional Gastronomic Landscapes
Culinary tourism is more than just savouring different foods; it's an intimate interaction with the locales, their lifestyles, and their food philosophies. Each dish is a gastronomic manuscript, telling tales of the regions and their unique flavours—be it the spiced richness of Indian curries or the delicate balance of Japanese sushi.
Culinary explorers seek to unravel these tales, to understand the wisdom and the cultural significance embedded in each cuisine. These master voyagers seek authentic culinary experiences, which serve as gateways to the traditions and philosophies of the regions they visit. As defined by the Ontario Culinary Tourism Alliance (OCTA), it is a journey to savour, learn about, and indulge in food and drink that embodies the local heritage and culture of a place.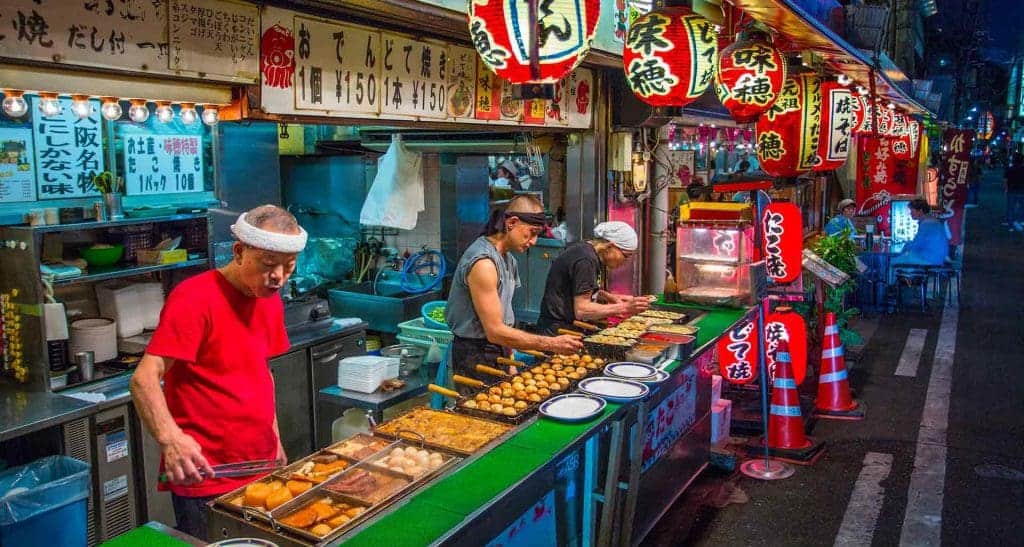 Iconic cuisines often define regions—pizza in Italy, ramen in Japan, and curry in India—each dish is a signature, a flavorful narrative of the nation's history and its people's lifestyle.
Famous Global Culinary trails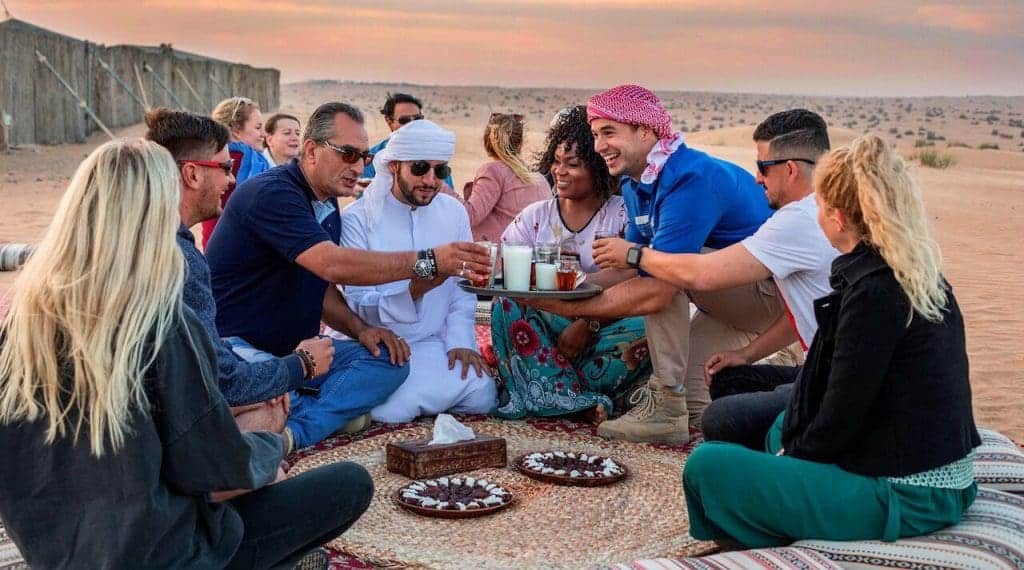 In crafting culinary journeys, each tour becomes an adventure, taking you through winding alleys and historic quarters, breathing in tantalizing aromas and the authentic lifestyle of the people of that region. These curated experiences allow connoisseurs of food to delve deep into the food tapestry of countries far and wide.
Food tours are not just about tasting; they're about immersing. Whether it's weaving through vibrant markets, uncovering hidden street food gems, or learning the art of local cooking, they bring you closer to the true essence of each destination's food culture. Explore exotic spices in bustling bazaars, learn ancient cooking secrets from local chefs, and savour every bite as you discover the world's gastronomic wonders.
From region to region iconic food trails emerge: In Dubai, you can go on tours to try local Emirati foods and traditional Arabian coffee in the souks and streets. There are also street food tours in Morocco where you can taste a variety of local foods, including sweet treats like sfenj and famous soups like harira, made with chickpea, tomato, and lentils.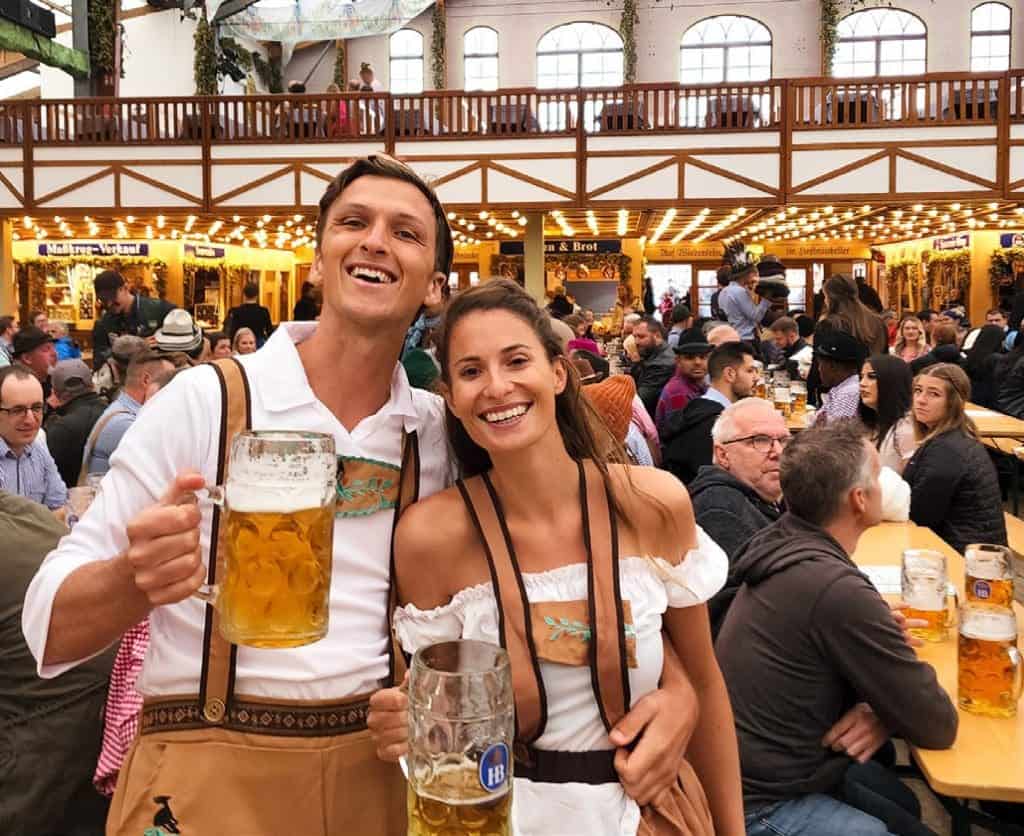 Beirut Food Walks lets tourists explore and try local Lebanese foods like kenafah and Safiha Baalbaki as they walk around the old city streets. There are also popular food tours in Egypt's Downtown and Heliopolis where people can taste local foods like koshary, taameya, molokheya, and learn about the long history of Egyptian food.
Foodies in Southeast Asia love to learn to cook Balinese dishes with organic produce from local markets. If in Hanoi, Vietnam, foodies go crab fishing in a basket boat and cook their catch like a local! And then there are the buzzing floating markets of Bangkok which light up as the sun sets, where you can savour delicious street foods in hidden alleys.
In the Far East, Food tours in Japan keep you awake as they revisit your dream and bring it to life by exploring Kyoto's food district by night where foodies wander through its renowned Tsukiji fish market and enjoy the best seafood tastings one can imagine.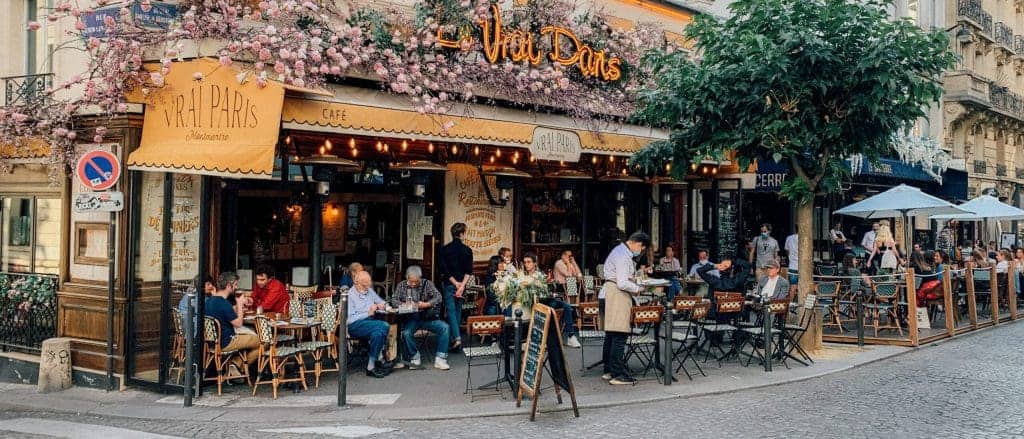 Move over to Europe and no foodie tour can miss the iconic Fat Boy food tour in Budapest for an unforgettable cuisine experience! There are so many food tours to experience – from Truffle hunting tours in Croatian Istria; Beer and chocolate tours in Brussels; Tapas tours in Andalucia; and pasta-making classes in Bologna.
The Gastronomic Impact on Tourism Dynamics
With the quest for authenticity steering modern tourism trends, culinary experiences have become crucial elements shaping travellers' perceptions and memories of destinations. It's not about extravagant dining; it's about immersing in diverse culinary adventures, capturing the essence of places through their food.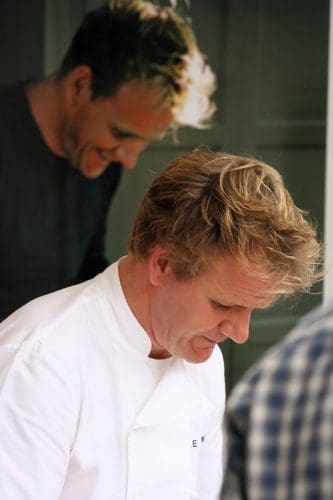 Celebrity chefs and culinary maestros have propelled cuisine tourism into the global spotlight, their innovations and food tales turning foods into experiential journeys. The influence of renowned chefs and the gastronomic imagery splashed across media platforms have fueled the ascent of cuisine tourism. They are masters at transforming dining into social tapestries, weaving together culinary aficionados in explorations of home-cooked goodness.
Platforms like EatWith, CozyMeal, IfOnly, Groupon, and FoodsofNYTours are some popular platforms offering food-focussed experiences, and unique culinary engagements, transforming local dining experiences into cultural exchanges and learning opportunities.
The Culinary Magnetism of Global Festivals
Across continents, a myriad of food, wine, and beer festivals transform places into gastronomic hubs, drawing culinary enthusiasts to iconic events like Oktoberfest in Munich and Savour in Singapore.
Iconic events like the La Tomatina in Spain and the Melbourne Food and Wine Festival are the magnets drawing culinary aficionados from around the globe. These festivals not only celebrate the arts but also position regions as epicentres of gastronomic innovations and traditions.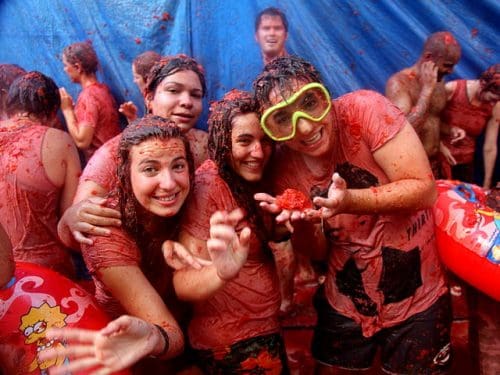 In New Zealand, festivals like the Hokitika Wildfoods Festival and Toast Martinborough showcase the exquisite amalgamation of fine wines and delectable cuisines. At the same time, events like Simply Red by Le Cordon Bleu New Zealand offer a harmonious blend of regional wines with classic French cuisine.
Events like India's International Mango Festival and the Goa Food & Cultural Festival showcase the richness of Indian culinary heritage, turning India into a gastronomic haven for food explorers.
These festivals elevate regions into gastronomic destinations, highlighting the local culinary brilliance and contributing significantly to local economies and tourism sectors. They are the platforms where food traditions meet innovations, where local flavours mingle with global cuisine trends, creating a confluence of food arts and experiences.
Culinary Legends: Maestros of Gastronomy
The culinary world is rich with master chefs like Gordon Ramsay and Anthony Bourdain, who have immortalized cuisines through their culinary philosophies and innovative approaches. Their interpretations of traditional dishes and the creation of culinary masterpieces have played pivotal roles in showcasing the infinite potential of culinary arts.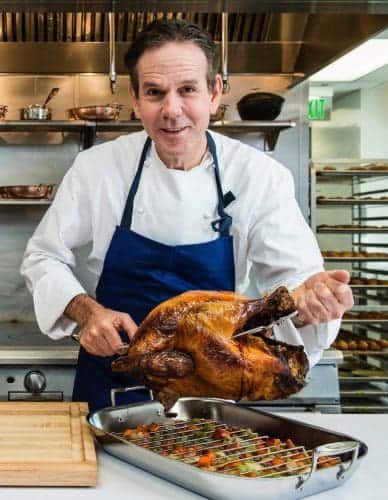 Similarly, culinary visionaries like Jamie Oliver and Ferran Adria, whose creations and philosophies have transformed the cuisine world, bring forth a renaissance in culinary arts.
And who isn't awed by celebrity chefs who stride like Colossus across the global culinary stage like: Alain Ducasse synonymous with breaking Michelin star records; Pierre Gagnaire, the iconoclastic chef at the forefront of the fusion cuisine movement; Heston Marc Blumenthal a pioneer of multi-sensory cooking, food pairing and flavour encapsulation; and Thomas Keller made history when he became the first and only American-born chef to earn several Michelin stars.
Such prodigies have reinvented gastronomy, turning it into an art form that transcends cultural boundaries. They have succeeded in transforming food into an experiential journey, and a sensory exploration. Their endeavours have in fact globalized local cuisines, introducing new culinary techniques to the world, and enriching the global canvas.
The Culinary Tapestry of India: Of Spices and Flavours
India, with its myriad of cultures and traditions, is a culinary paradise, a gastronomic journey through the diverse landscapes and the rich tapestry of its regional cuisines. From the aromatic biryanis of Hyderabad to the spicy curries of Rajasthan, each region brings forth its unique food identity, enriched with local flavours, spices, and techniques.
Renowned chefs like Vikas Khanna, Sanjeev Kapoor, Manish Malhotra and Vicky Ratnani have been instrumental in globalizing Indian cuisine, their innovations and philosophies narrating the diverse food tales of India to the global audience.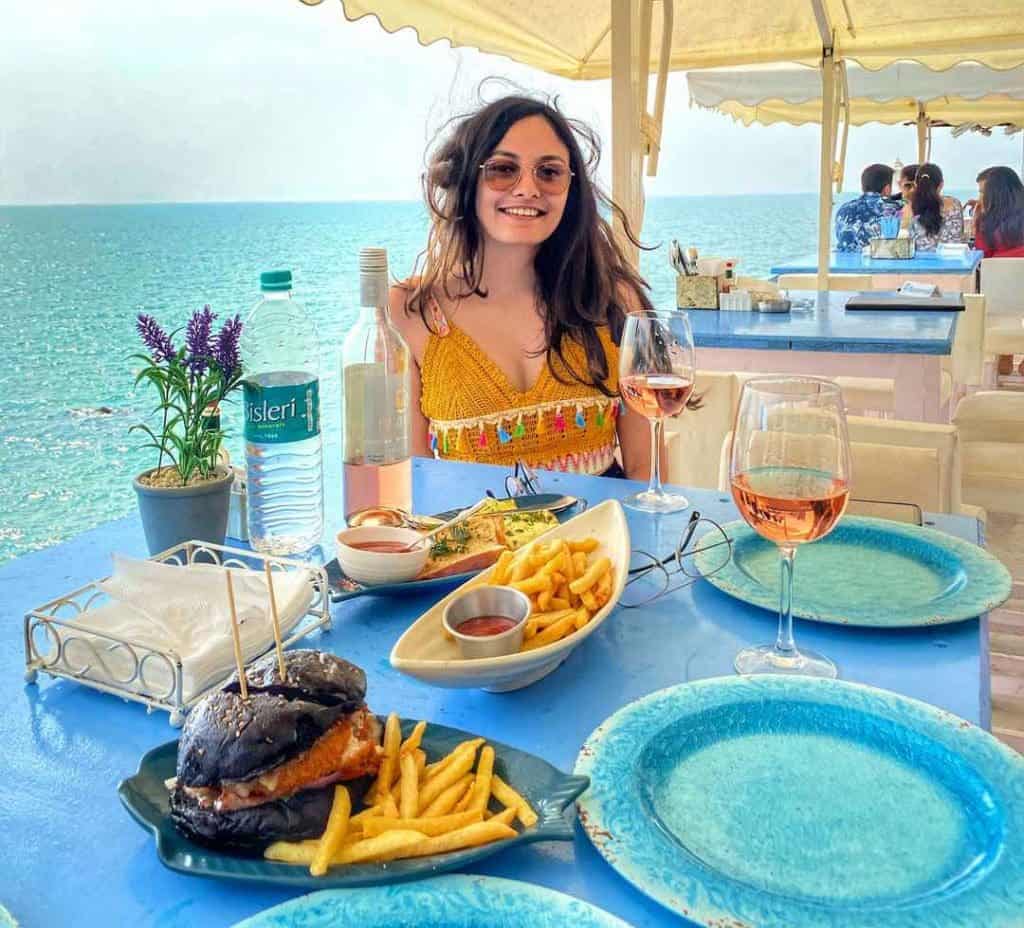 India's culinary tourism is not just a sensory delight but also a journey through its ancient culinary wisdom, traditional cooking methods, and rich cultural heritage reflected in its cuisine. The spice markets of Delhi, the tea gardens of Assam, and the coastal cuisines of Kerala and Goa offer food enthusiasts a diverse palette of experiences, each narrating a unique tale of India's diversity and richness.
India's famous food tours
India's iconic culinary trails include the famous Chandni Chowk and Old Delhi tour with steaming hot chai and freshly fried pakoras in mint chutney, delicious freshly cooked badam puri, alloo-tikki and Dahi-bhalla to be followed by the aromatic pure desi-ghee jalebis! The legendary parathas of Chandni Chowk explore a whole new gourmet world which has a long winding alley named after it – ' Paranthewali Gali ' dedicated to every kind of paratha.
The food trail of Jama Masjid in Old Delhi's walled city is a class apart as it explores history and legends through food stalls, famous old restaurants, traditional bawarchis offering authentic Mughlai Street food – mouth-watering kebabs with mint raita topped off with rabri kulfi not to mention crispy fried spicy chicken and of course the remarkable morning breakfast of Nihari along with hot and crispy Khamiri Roti.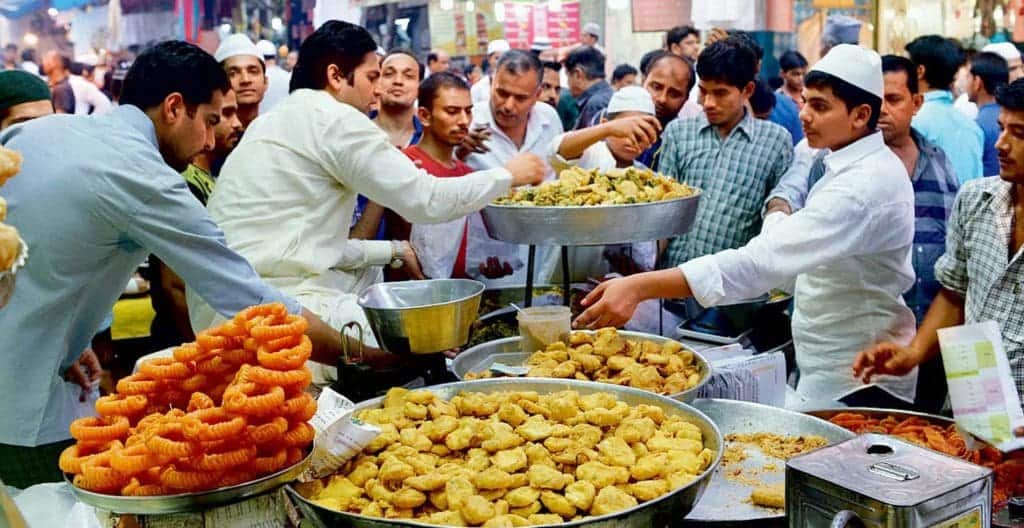 As famous as the Taj Mahal is the the popular food tour of Old Agra with learn-to-cook chicken and vegetables in a tandoor oven and the resplendent Biryani tours of Lucknow which also showcases simple spicy daal-chaawal. There is also Varanasi's time-honoured paan and vegetarian Street food tour that meanders through alleys and temples with food stopovers for famous early morning Malaiyo, lassi or thandai and tamatar and fruit chaat to name a few.
Not to be missed is Outer Bangalore's Eco-friendly, organic farm trips where you pick fresh vegetables from the farm and learn traditional Indian cooking. Indian food exotica has a lot more steaming hot tours on offer. The food tour in and around Alleppey in Kerala's backwaters shares traditional snacks like idiyappam, nuller puttu, and payamburi while Fort Kochi and its food heritage tours include finger-licking fresh fish snacks topped off with pure south Indian filter coffee.
A Flourishing Feast: Projections for the Culinary Tourism Market
The culinary tourism market is in for a treat, as it is expected to rise to USD 284.8 billion by 2030! That's a growth rate of 8.9% from 2023 to 2030. This isn't just about loving food; it's about people travelling the world to experience new and exciting flavours, dishes, and cooking methods, driven by a desire to explore each region's authentic culinary riches.
This tasty journey is gaining momentum mainly because of the craving for genuine, unaltered culinary experiences, and the impact of social media which is all about food these days. Social media is acting like the secret sauce, giving a real boost to the popularity of culinary tourism. It's where food and travel lovers share their unique food experiences and let more people know about the hidden food gems and local specialities.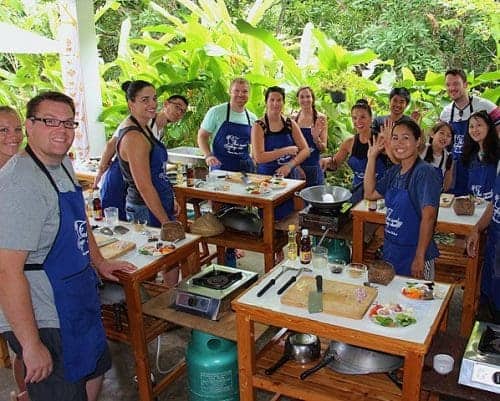 With modern technology like smart apps, artificial intelligence, cloud computing, and big data, it's now easier to know what people like and offer them travel plans that suit their taste buds. These tech platforms are making it simpler for travellers to find and enjoy food experiences that they'll love.
Now, if we talk about the types of activities people enjoy in culinary tourism, it includes things like trying new dishes, learning to cook them, enjoying meals at renowned places, attending food festivals, and more. People from all generations, from Baby Boomers to Generation Z, are adding their own spice to the mix. Among all these, cooking classes are becoming the hot favourite really fast, showing a universal love to understand and recreate diverse dishes from around the world.
In a nutshell, culinary tourism is not just about the food but about the experiences, stories, and cultures behind each dish, turning every meal into a journey of its own.
Coming into its own
Culinary tourism as an exploration of the diverse tapestry of global cultures, has come into its own. It has a distinct food tribe that is in pursuit of authentic food narratives that define regions.
Every journey is painted with memorable gastronomic hues, turning every meal into a cultural revelation and a sensory exploration- leaving the culinary wanderer with a richer, more flavorful understanding of the world.
Read More: Latest