As the festive season rolls in, many luxury travellers are on the lookout for a holiday experience beyond the usual snow-filled activities.
This guide highlights four warm and exotic destinations, perfect for luxury travellers seeking a unique and sunny escape during the festive season 2023.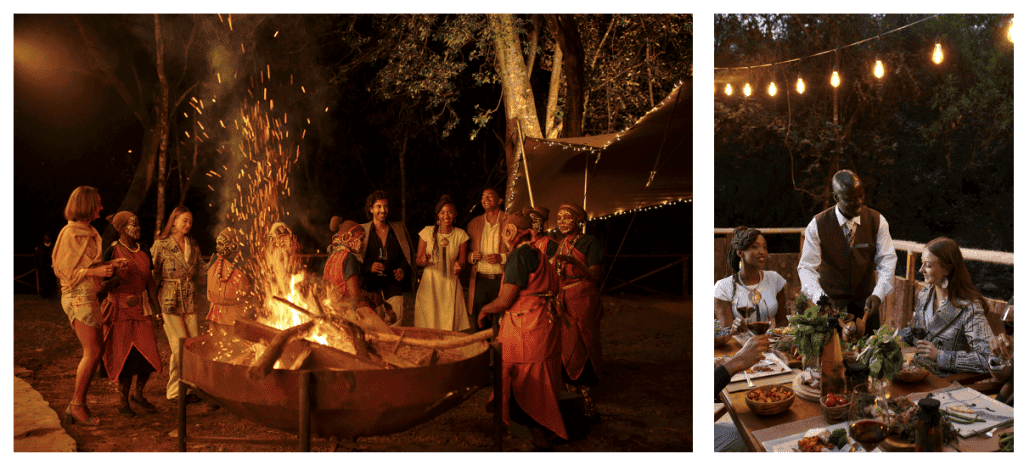 Whether you're looking to avoid the cold or just want a different kind of holiday adventure, these destinations offer an exciting alternative. It's an ideal escape for those looking to spend their festive holidays in unique and different locales.
Auberge Tokito – Tokyo, Japan
Auberge TOKITO, located in Tachikawa City, Tokyo Metropolis, opened its doors on September 12th, 2023. Founded in the Tama area, the auberge is a collaboration between Michelin Chef and Producer Yoshinori Ishii, Grand Chef Kenji Okawara, and their kitchen brigade. The property features four guest rooms with hot spring water, a dining area, and a tearoom, offering a unique opportunity to experience Japanese food and culture through the lens of renowned chefs.
The concept of Auberge TOKITO revolves around the Japanese word "toki," meaning 'time' or 'moment.' The goal is to fill every guest's time with happiness, encapsulated in the name TOKITO. Yoshinori Ishii, the creator, emphasizes that the cuisine extends beyond the plate to include ideas, philosophies, tableware, and the surrounding communities.

The project is a gastronomy venture, marking Ishii's return to Japan after the success of UMU, a Michelin-starred kaiseki restaurant in London. The overall Auberge TOKITO experience, from internal space to handmade ceramics, reflects Ishii's innovative approach to Japanese authentic gastronomy.
Fairmont Mount Kenya Safari Club – Nanyuki, Kenya
The Fairmont Mount Kenya Safari Club is a historic Kenyan estate that provides its visitors with endurance experiences. Christmas and New Year are happening during the summer period and end-of-year holidays. Families take this opportunity to gather and celebrate this festive moment with their cherished ones around dances and special dishes. They usually take their annual leave during this period while on their end international guests will travel to enjoy the summer season in beautiful Kenya. 
In Mount Kenya Wildlife Conservancy on which the sophisticated heritage property stands, guests will build memories for life, while sharing a horse riding, bike or walking safari. They will embrace the beauty of the lush forests and rivers accompanied by our guides, and meet with a variety of species among which the rare, endangered mountain bongo, elephants, buffalos, warthogs, hyenas, zebras, reticulated giraffes, monkeys, gazelles and antelopes as well as birds.
For the smallest ones, and because Fairmont Mount Kenya Safari Club is all about the future generations, the animators of the kid's club have prepared special activities among which are the discovery of African arts, traditional wooden games, archery, fishing, treasure hunts, games in the millennial maze, and a visit at the animal orphanage. Special dishes have been imagined to please all guests' tastebuds and make one's holiday truly memorable.
Ser Casasandra – Holbox Island, Mexico
On Holbox Island, the boutique hotel  Ser Casasandra is the ideal location to unwind and indulge in opulent activities. Due to the hotel's excellent position and closeness to the beach, visitors may partake in great activities like deep-sea fishing, whale watching, horseback riding, and snorkelling with turtles and dolphins. 

The island is one of the few spots in the world where bioluminescence can be observed, making it a wonderful place for individuals who love spectacular moonlight experiences. There are several ways to view this magnificent natural phenomenon here, from kayaking to hiking under the stars.

This amazing resort features Ser Retreat, a well-being oasis that aims to provide a balance between body and mind. The hotel design and its outdoor spaces give the chance to its guests to practice a lot of outdoor activities within the hotel area, such as yoga, beach meditation, satori dance and projection and perception recognition exercises.
Fairmont Taghazout Bay – Taghazout Bay, Morocco
Fairmont Taghazout Bay invites guests to experience the holiday season in style at Morocco's premier destination The landscape of Taghazout Bay is described as serene, with a crystal-clear ocean, argan and olive trees, and the distant Atlas Mountains. Fairmont Taghazout Bay, situated amid 18 hectares of landscaped grounds, has become an international destination with easy air links to the UK and Europe.

The celebrations at Fairmont Taghazout Bay include Christmas and New Year feasting. The Commons restaurant hosts a Christmas dinner on December 24th, featuring a family-style buffet with refined dishes and live jazz. Christmas Day offers a garden brunch with a variety of culinary delights and outdoor activities.
New Year's celebrations include a warm-up beach party on December 30th, and on New Year's Eve, guests can choose from Morimoto Taghazout Bay, The Commons restaurant, Beef and Reef restaurant, and Tapa Wine Bar for unique dining experiences. The night continues with a New Year's Eve Party throughout the resort.
This holiday season, create memories that will last a lifetime by exploring these exceptional destinations curated by Bspoke Associates. Whichever location you choose, you are sure to be enchanted by the magic of the holiday season.
Read more: Latest