Get a Heavenly Xmas taste of Goan Chouriço Quiche and Pistachio and Chocolate Doce with Avinash Mhapsekar, Sous Chef – Taj Resort & Convention Centre, Goa
'Tis the season to be jolly, and what's more joyous than being surrounded by family, friends, and delectable Christmas food?
This festive season, get ready to tantalize your taste buds with a delightful Goan Chouriço Quiche. The perfect mix of savory and sweet, this delectable dish is sure to be remembered long after the lights are taken down from the Christmas tree. With its flavorful twist on classic dishes – it's no wonder why many consider this dish one of their favorite holiday foods!
Bring forth lots of fun times ahead as you gather around for another loved recipe that will hold special meaning for years to come.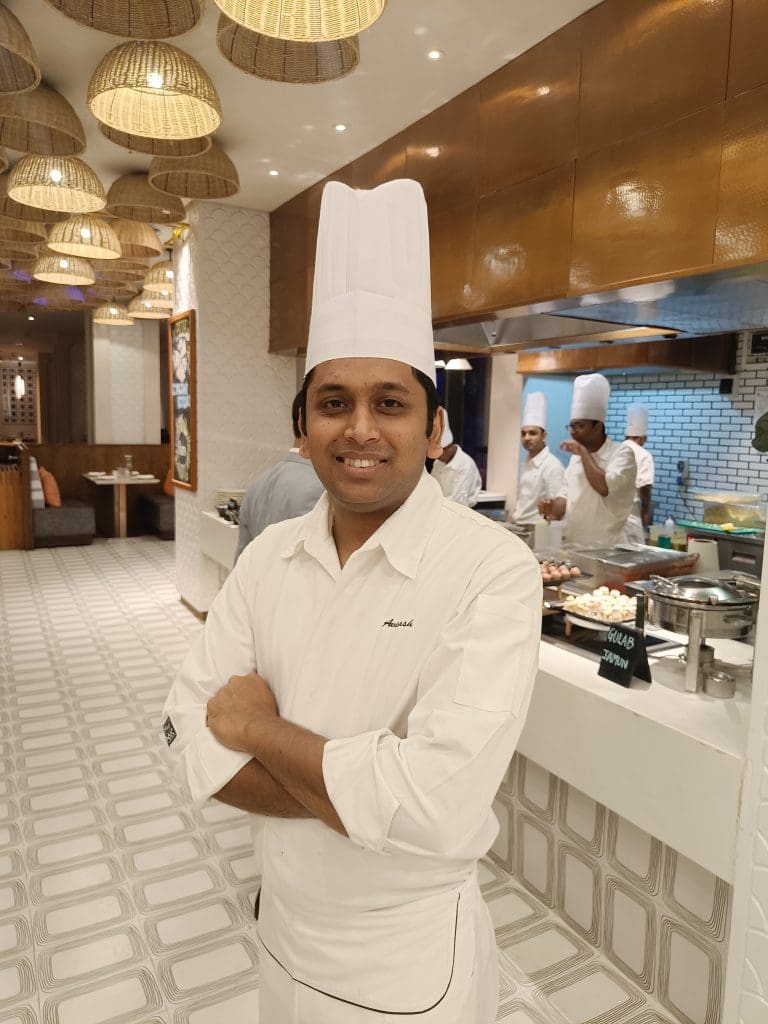 Goan Chouriço Quiche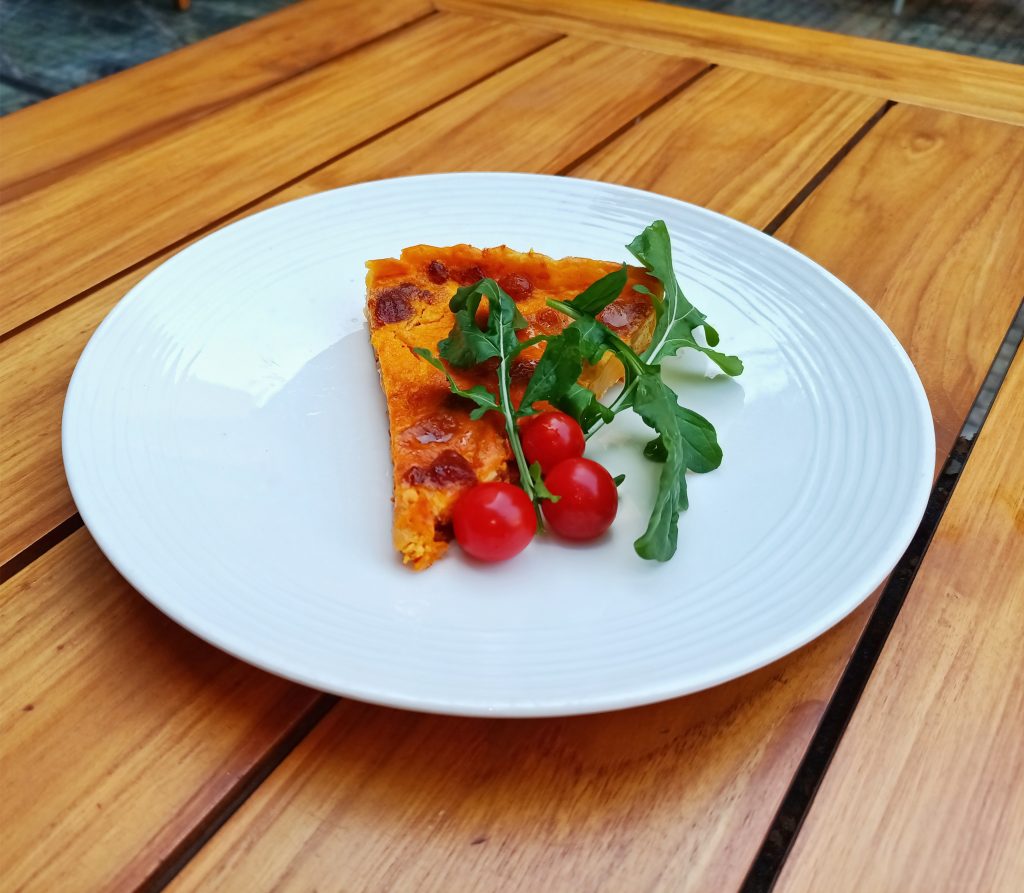 Ingredients
200 g Goan Chouriço
50 g Onion (diced)
50 g Potato (diced)
3 nos Large Eggs
100 g Cream
100g Processed Cheese (grated)
For the Pastry
250 g Plain Flour, plus extra for dusting
100 g Cold Salted Butter (cubes)
Method:
Heat oil in a frying pan and sauté the onion, keep aside.
Deep fry the diced potato and keep it aside
Cook the chouriço, drain the excess fat, and set aside to cool.
For the pastry:
Add flour, ½ tsp salt and butter in a bowl, rub until the mixture is coarse
Gradually add 4 -5 tbsp cold water and knead until it comes together into a dough.
Lightly flour a flat surface, knead the dough gently until smooth. Wrap the dough and chill for at least 10 minutes.
Heat the oven to 180C.
Roll the chilled pastry out on a floured work surface to the thickness of 4-5 mm.
Place the pastry in a greased tart tin and trim away the extra using a knife.
Prick the base with a fork and line it with parchment paper. Fill with dry beans.
Put the tart in the pre-heated oven and bake for 15 minutes.
Remove the parchment and beans, repeat the baking process for 15 minutes until golden and crisp
In a separate container whisk eggs and cream together. Stir in cheese chouriço, onion and fried potatoes.
Pour the mixture into the pastry case and bake for 25-30 minutes until the filling is set.
Once cool, remove from the tin and slice.
Pistachio and Chocolate Doce
Ingredients
250 g Bengal Gram (split)
200 g Desiccated Coconut
450 g Granulated Sugar
1/2 tsp Green Cardamom (powder)
1.5 tbsp Ghee,
1 tsp Salt
100 g Milk Chocolate, for coating
50 g Pistachio (sliced)
Method:
Soak the grams in sufficient water for 3-4 hours.
Discard the water and pressure cook with 2 cups water and salt until tender.
Once the pressure settles down, discard any excess water.
Once cooled to room temperature, grind cooked grams into a smooth paste (refrain from adding any water).
Separately, grind the desiccated coconut into a fine paste.
In a heavy-bottomed, dry pot, add the gram paste, ground coconut, and sugar.
Keep stirring continuously for about 15 minutes on medium heat.
Add ghee and cardamom powder, and reduce the heat to low.
Continue to stir until the mixture leaves the sides of the pan and almost comes together to form a soft dough.
Make small round balls of 25 g each (like hand-rolled truffles).
Dip each in tempered milk chocolate and coat generously with sliced pistachio.
Get your chef cap on..its Christmas and you've just cooked 2 great dishes! After all the cooking is done, it's finally time to sit down and enjoy a good meal. But Christmas dinner isn't complete without sharing it with those you love most. This holiday season, take some time to celebrate home cooking and Christmas festivities with your friends and family. And don't forget to try out these new recipes on other occasions- you might just be surprised at how much everyone enjoys them! Merry Xmas!
Read more: Christmas Delight