EHV International has brought India's most awarded restaurant Indian Accent to Mumbai.
Restaurateur Rohit Khattar, Chairman EHV said "For many years we have been offered locations in Mumbai for Indian Accent. Our search has ended at the spectacular Nita Mukesh Ambani Cultural Centre. Indian Accent has a loyal clientele of discerning guests from Mumbai. So we are particularly thrilled to be able to bring the Indian Accent experience to this vibrant city and look forward to it embracing us as warmly as New Delhi and New York have."
Indian Accent is widely regarded as the world's premier modern Indian restaurant, winning awards in every city where it has opened.
It is faithful to Indian flavours but uses them to create dishes that are imaginative and precedent-shattering.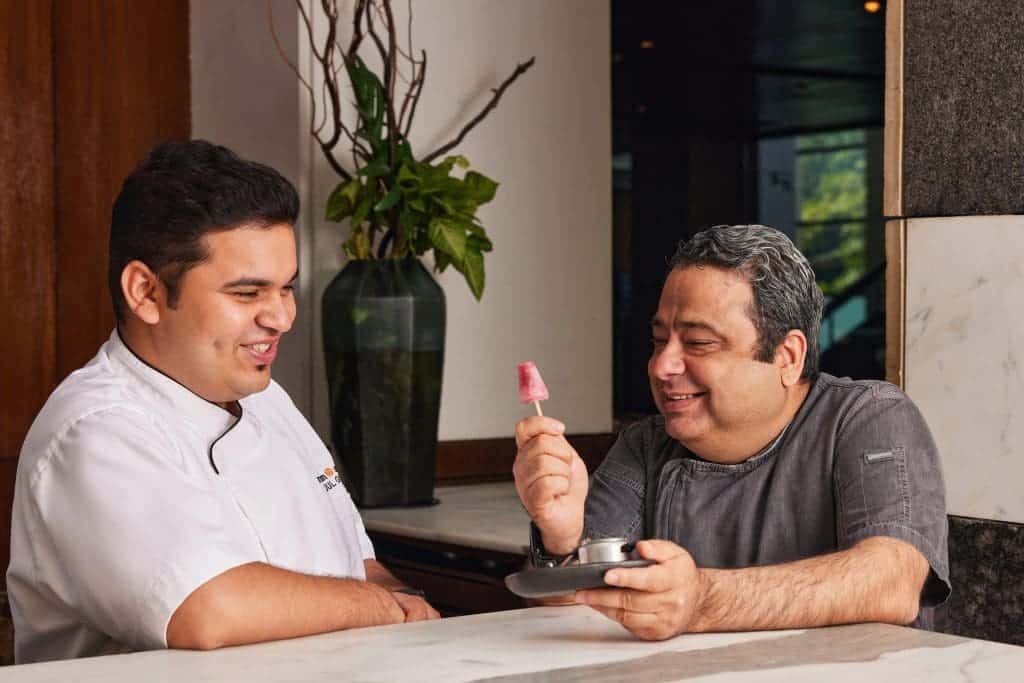 The kitchen at Indian Accent Mumbai will be helmed by Head Chef Rijul Gulati who has worked for 8 years at Indian Accent, New Delhi under the guidance of Culinary Director Chef Manish Mehrotra.
Says Chef Manish, "We are most excited about bringing Indian Accent to Mumbai. In addition to Indian Accent's signature dishes, Chef Rijul and I have taken care to craft a menu that features more seafood and many more vegetarian options, recognizing the dining habits and seasonal produce of this great metropolis."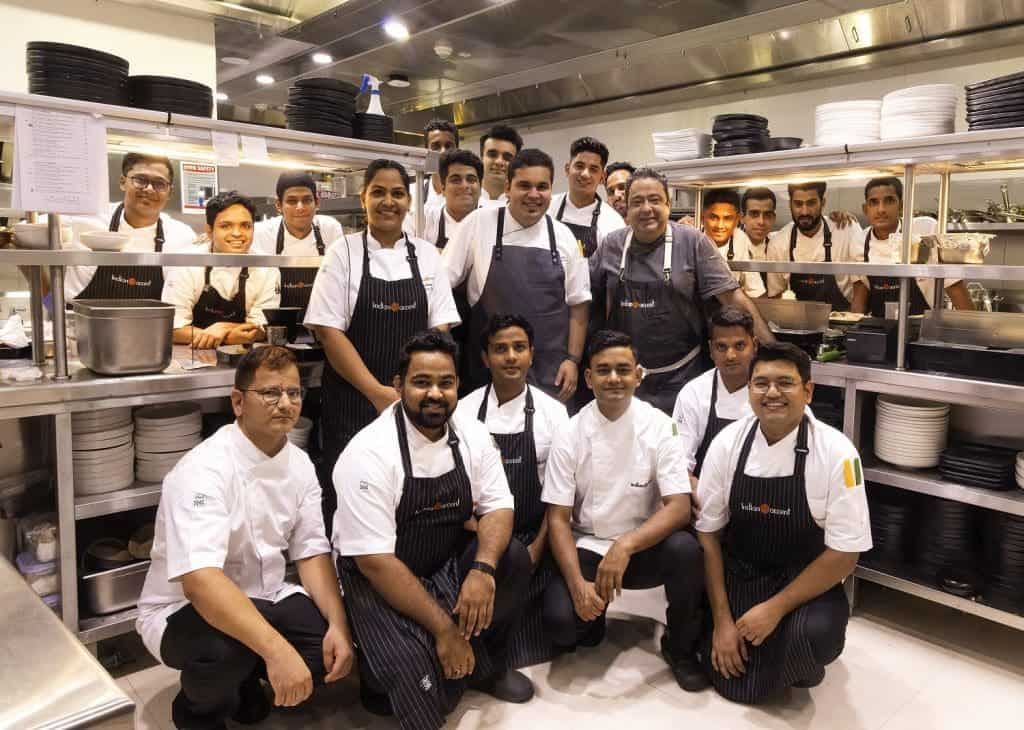 Guests would be able to enjoy all-time Indian Accent favourites like 'meetha aachar pork ribs, green apple', 'ghee roast soya boti, roomali roti pancake' and 'daulat ki chaat, rose petal chikki, roast almond' as well as unique new dishes for the Mumbai menu like 'gunpowder prawns, red rice, smoked chilli & raw mango curry', 'guchhi matar, asparagus, kashmiri morel pulao' and 'burrata chaat, lotus root papdi, mustard tomato jam'. In addition to the vegetarian and non-vegetarian tasting menus, the restaurant would also offer Vegan, Gluten-free and Jain menus.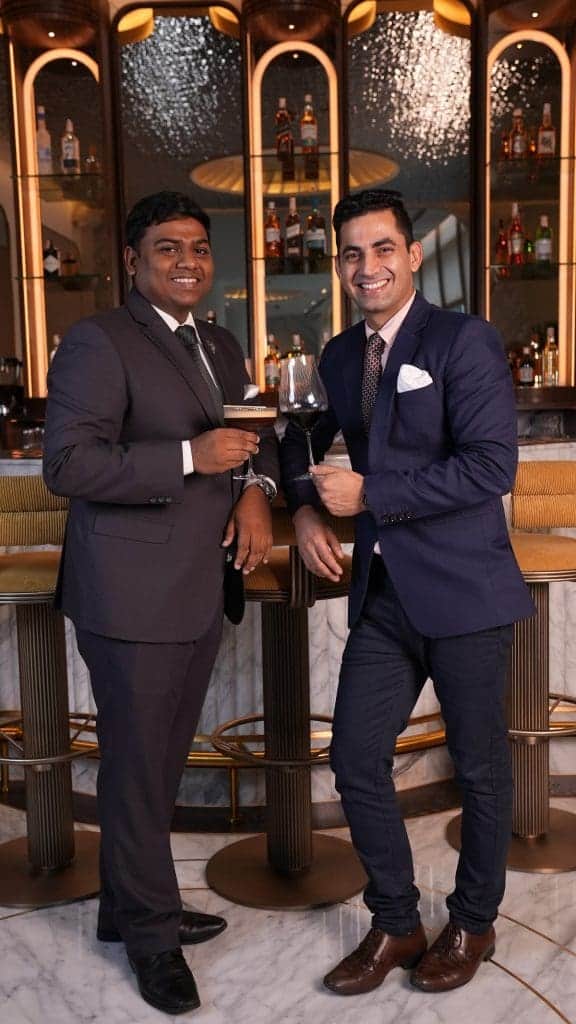 Varun Sharma, who leads the award-winning bars at EHV's other restaurants, Comorin & Hosa, heads the bar programme and has introduced new signature cocktails and shall take us down memory lane with Jazz Age Cocktails. Kevin Rodrigues, Head of Wines, has curated an expansive wine list featuring wines from across the globe. The chef-tasting menus offer wine pairing as well as reserve wine pairing options.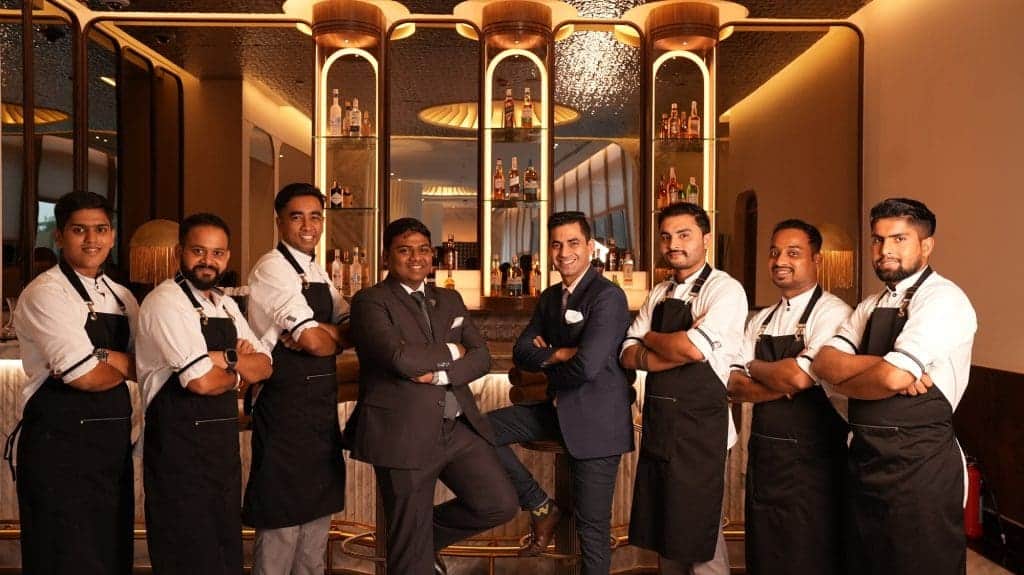 The design of the 75-seat restaurant is a tribute to Mumbai's Art Deco movement and also features two Private Dining Rooms – one with a capacity of 18 and the other that seats 10 and has an attached interactive show kitchen.
Art Deco was a movement that developed into a major style in architecture, design and fashion in Western Europe and the United States during the 1930s before coming to Bombay, which has over 200 art deco structures, second only to Miami. This period between the 1920s to 1930s is also referred to as 'the jazz age', when swinging rhythms became the dominant sound of the new generation.
Inspired by the city's art deco heritage, Indian Accent pays tribute to the design, music, and cocktails of that era.
The interior design of the restaurant is by the prolific London-based Russell Sage Studio who worked closely with EHV's Design Director Rohini Kapur and Director Development Vikas Bhasin, who handled the project build from design to opening stage. Incubis Consultants were the local architects.
Says Rohini Kapur, "Rashmi and Rohit Khattar were always keen to pay homage to Mumbai's Art Deco movement and Russel Sage Studios have captured that essence in a contemporary fashion in their design. While thinking of the artwork to complement the design, we chose leading fine art photographer Rohit Chawla, who photographed some of the images of UNESCO Indian heritage sites and curated art deco images from Mumbai to add a romantic, timeless quotient to the space."
The food, drink, design and service style have been tailor-made for Mumbai's more easygoing vibe by the leading restaurant brand in the country, at the most iconic address in Mumbai.
Read more: News