If you're looking for the best kebabs and curries in India, look no further! This list will introduce you to 16 delicious dishes that will tantalize your taste buds.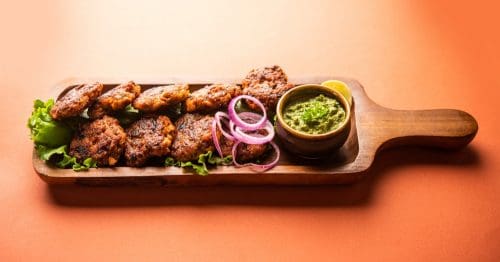 In the realm of snacks, the kebab reigns as king. Kebabs are well-known for their unique flavour that seems to melt on one's tongue. The use of spices in the preparation lends an Indian flavour that cannot be matched with any other method. In India, there are a lot of non-vegetarian foods to choose from, like Shami kebab and Seekh kebab. There are also vegetarian options like Hariali Kebab, Paneer Tikka, and Dahi Ke Kebab, which all come from India.
Each state in India has its own unique take on signature kebabs and curries
Indian Kebabs and curries reflect the country's rich cultural diversity. When it comes to flavour and consistency, each state in India has its own unique take on its preparation of signature kebabs and curries from the spices to the foods. One thing is certain: curries, whether intensely flavoured as in the northern parts of India or more subtly flavoured as in the eastern states, will never grow old.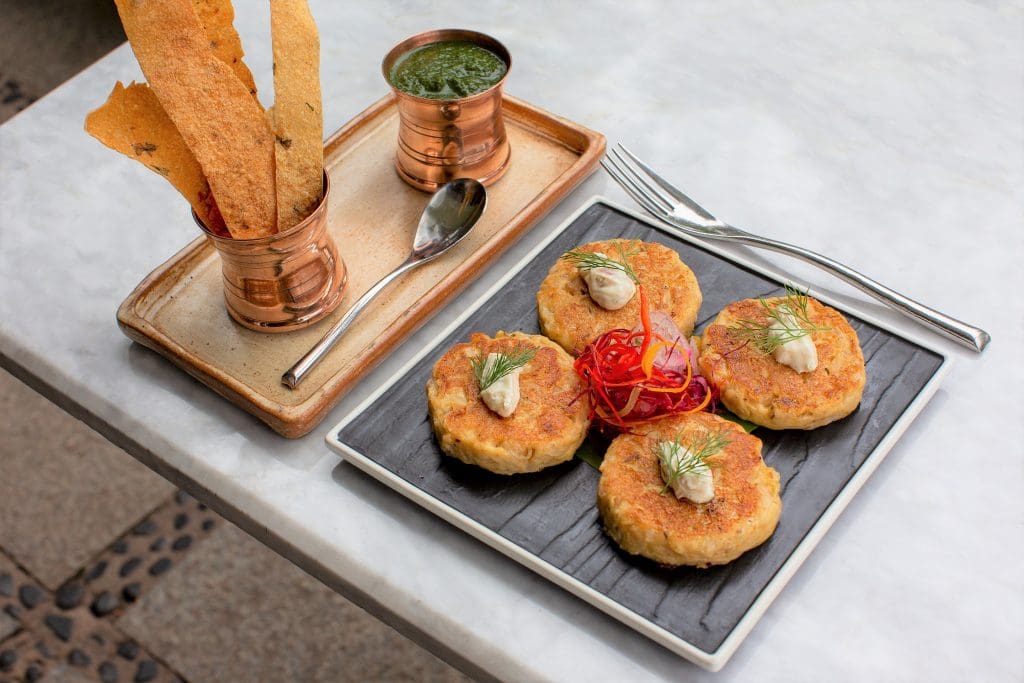 The cuisine is heavily influenced by local ingredients, giving each region its own distinct taste. From the succulent tikkas of Punjab to the Andhra-style spicy curries, the variety is immense.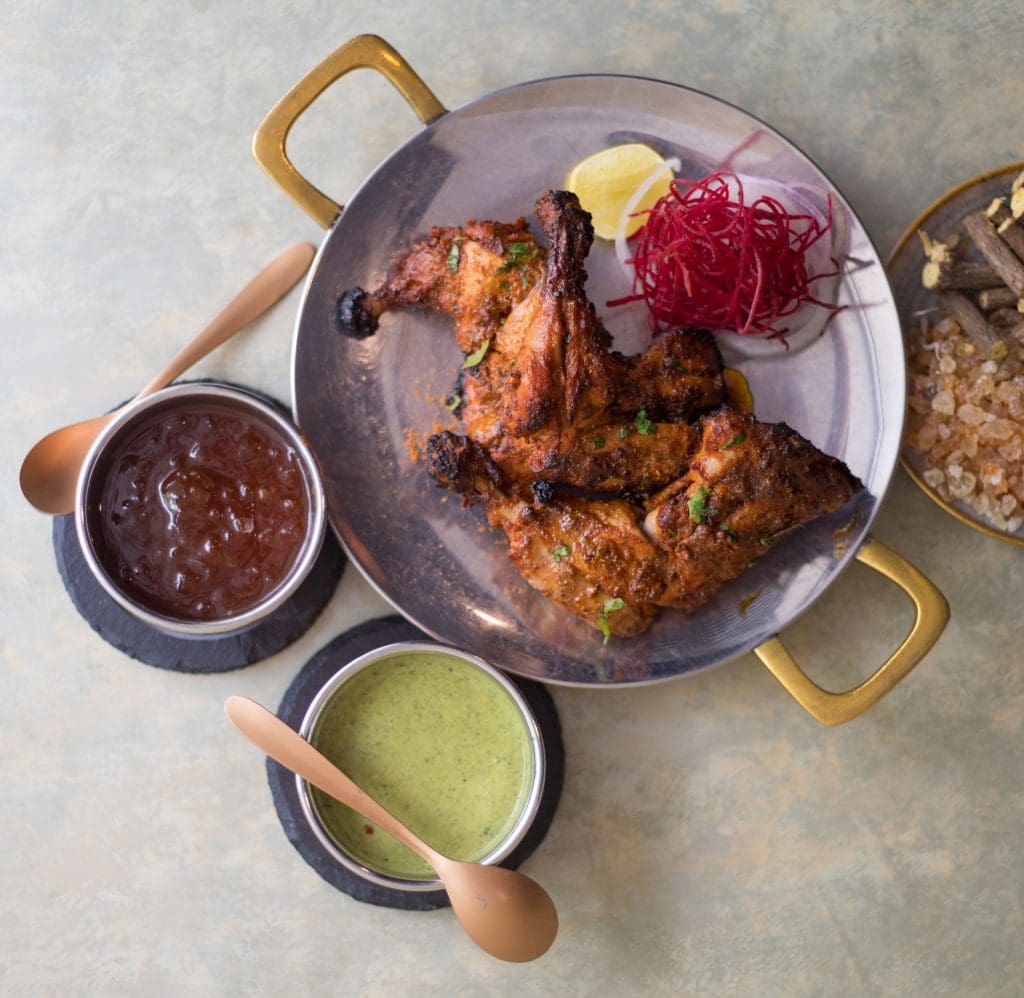 Kebabs in India are usually made from marinated pieces of chicken, lamb or beef which are then skewered and either grilled or barbecued. They are often served with a side of raita (yoghurt with herbs and spices) or chutney, making them an ideal accompaniment to Indian meals.
Curries, on the other hand, are usually made with a combination of spices, vegetables and/or meat cooked in gravy. Regional curries often vary in flavour, ranging from mild vegetarian curries to the fiery vindaloo of Goa. Both kebabs and curries can be enjoyed either as a full meal or as a snack, making them popular dishes all across India.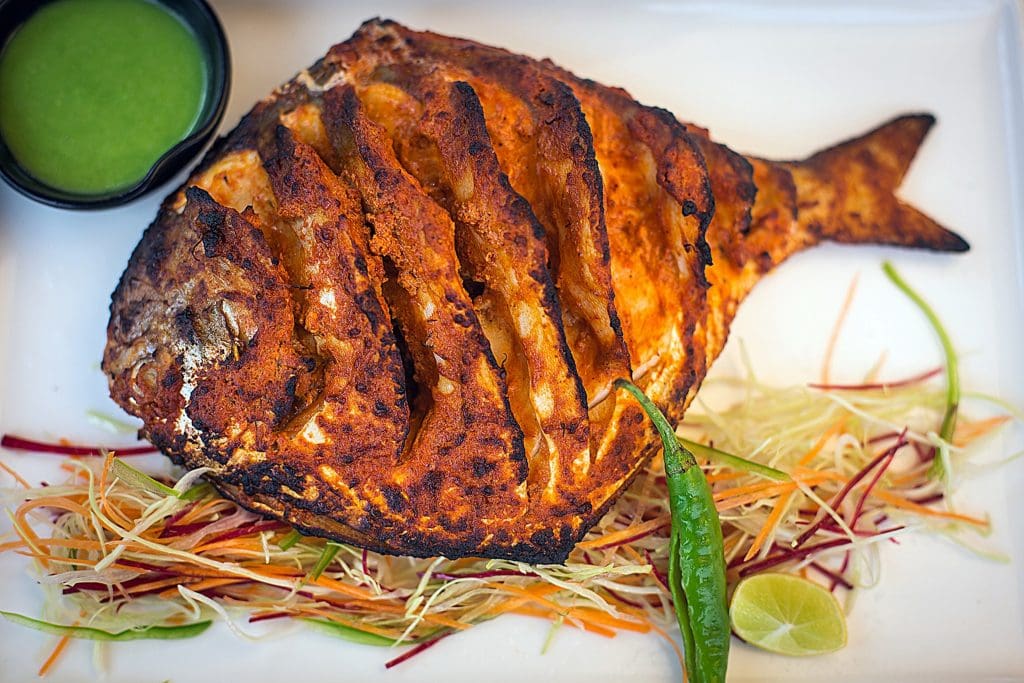 Types of kebabs and curries can also vary greatly depending on the region in India. In North India, kebabs are generally made from minced meat and spices while curries tend to be creamy and rich in flavour. South Indian dishes feature more vegetarian options such as lentil and vegetable-based curries. Eastern India is home to Bengali favourites like fish curry and the classic rogan josh. In the western region, kebabs are typically made with a combination of spices and herbs while curries are often cooked in coconut milk or tamarind for a sweet and sour flavour.
Shami Kebab, Chaman Kaliya, and Hara Bhara Kebabs are prepared with many special ingredients. These are some of the popular kebabs from India. Similarly, Goan Fish Curry, Mughlai Chicken Curry, Konkani Prawn Curry, Rajasthani Gatta Curry and Malabar chicken curry are some of the most famous curries in India.
Shami Kebab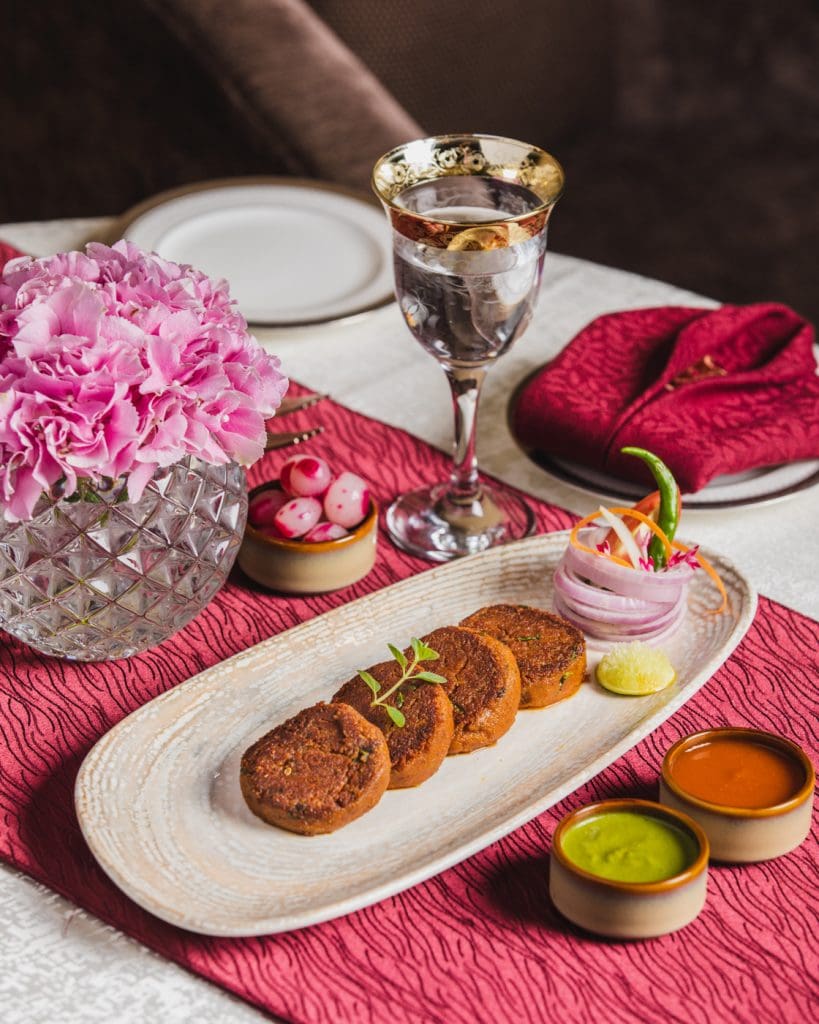 Shami kebab often spelt Shaami kabab, is a regional variant of the kebab dish that originated in the subcontinent of India. It is an important part of a meal in modern Indian, Pakistani, and Bangladeshi cuisines.
Chaman Kaliya
If you ever find yourself in Kashmir, you absolutely have to indulge in the paneer dish known as Chaman Kaliya. It is a milk curry that is flavoured with fennel and cardamom, which lends it a complex flavour profile. This dish is made with fresh paneer and has a significant amount of popularity among vegetarians in Kashmir.
Hara Bhara Kebab
Hara Bhara Kebabs are a delectable option for vegetarians since they are made with peas and spinach. They have a really pleasant flavour and are quite tender. Hara bhara kebabs are a popular option for vegetarians looking for a snack.
Malvani Fish Curry
This fish curry, which has its roots in the cuisine of Maharashtra's Malvani region, is prepared using coconut milk and ground spices from the Malvani region. This curry has a bit of a kick to it and is packed with flavour because of the wide variety of spices that go into its preparation. Some of these spices include coriander, cumin, fennel, cinnamon, cloves, nutmeg, peppercorns, bay leaves, and star anise.
Seekh Kebab
It is traditionally prepared using minced or ground meat that has been seasoned, then rolled into cylinders, threaded onto skewers, and cooked over an open flame. In most households, the food is prepared on a mangal or barbecue, or in a tandoor oven.
Doh Nei Long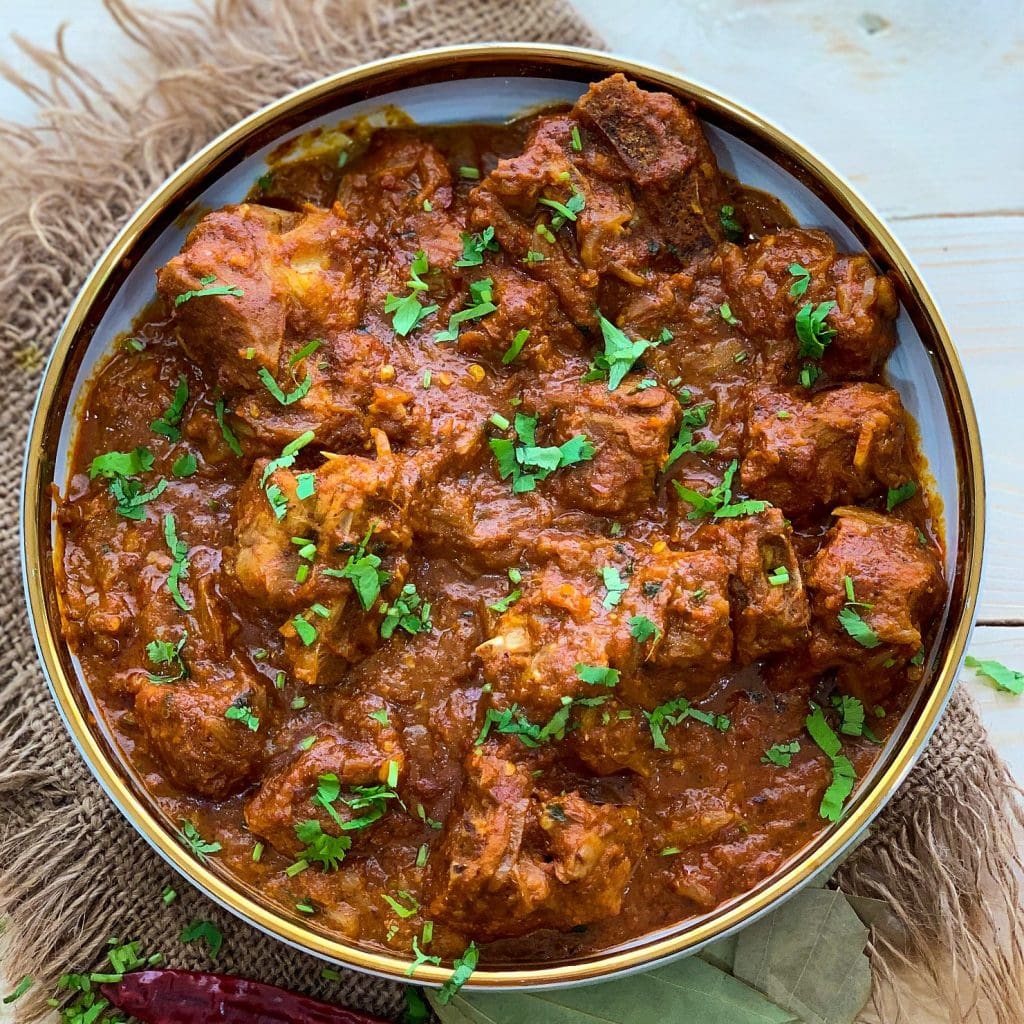 Doh Nei Long is a pork dish that is prepared in Khasi cuisine and uses black sesame. The black sesame and the rich flavour of the gravy are what set this meal apart from others of its kind, despite the fact that it is prepared using spices that are commonplace in Indian kitchens.
Paneer Kebab/ Tikka
To make the famous and delectable tandoori snack known as Paneer Tikka, cubes of paneer are first marinated in a yoghurt-and-spice-based marinade before being threaded onto skewers and roasted in an oven.
Butter Chicken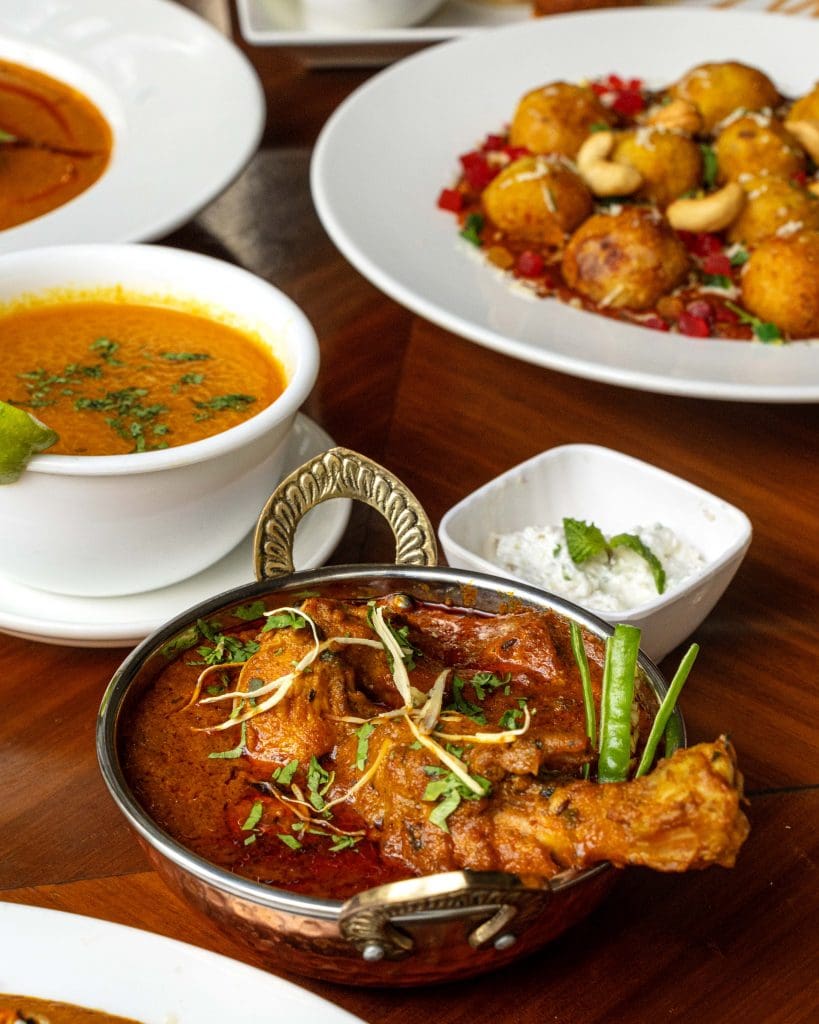 This dish, which has chicken chunks that have been grilled and a sauce that is comprised of tomato, spices, cream, and butter, is almost a mainstay in northern India. The chicken is first dipped in the silky sauce after being marinated in yoghurt and spices for many hours, and then it is grilled. There is no such thing as an exhaustive list of curries that does not include the lusciousness that is butter chicken.
Kakori Kebab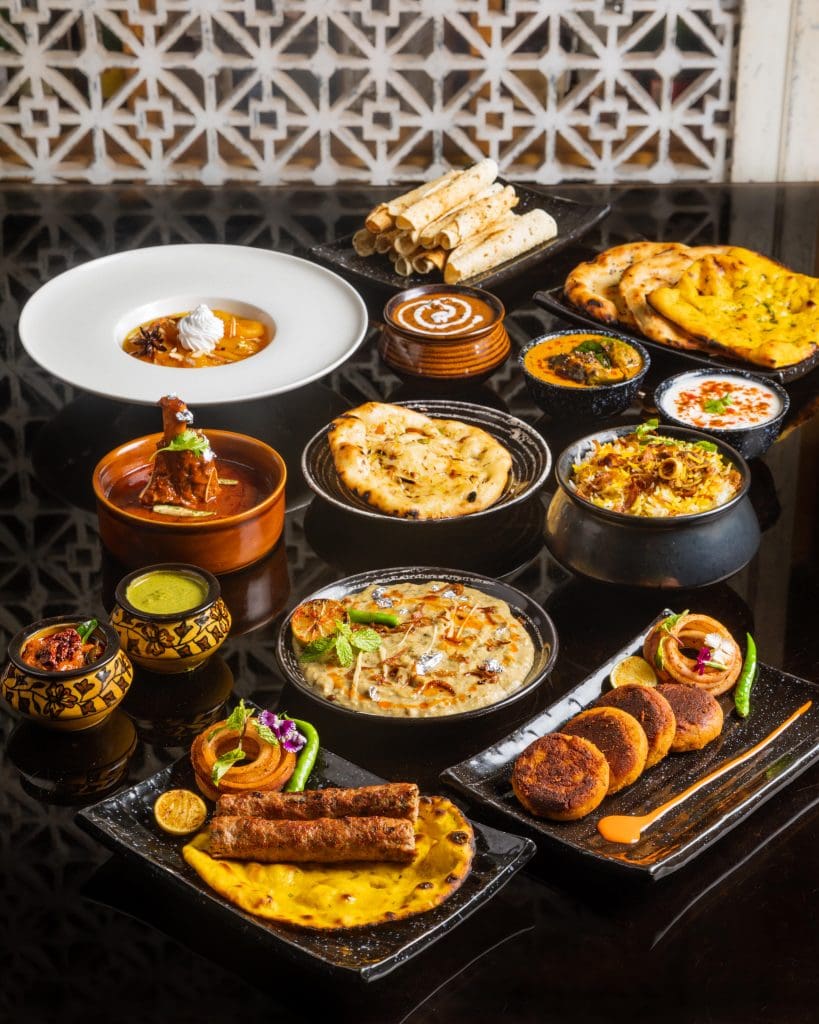 The cooks from Awadh came up with these kebabs in order to please the Nawab. Grilled lamb or mutton that has been minced and seasoned with a variety of Indian spices and flavours. The city of Kakori, which is located on the outskirts of Lucknow, is where it got its name. The food is quite well-known in the city of Lucknow.
Rabodi ki Sabzi
Buttermilk and maize, also known as makai, are thinly rolled into sheets similar to papad and used in the preparation of this traditional curry, which is a staple food for the Marwaris. These are left to dry out over the course of many months and are finally reconstituted into the curry as and when it is required.
Boti Kebab
Boti kebab is a type of Indian kebab that consists of chunks of meat (lamb, mutton, chicken, or beef) that have been marinated in a mixture of yoghurt, garlic, ginger, chillies, papaya, and various spices such as garam masala, chilli powder, and cumin. The meat is then skewered and cooked over an open flame. After the meat is marinated, it is put on skewers, and grilled until it is done the way you want it, and then ghee is spread over it.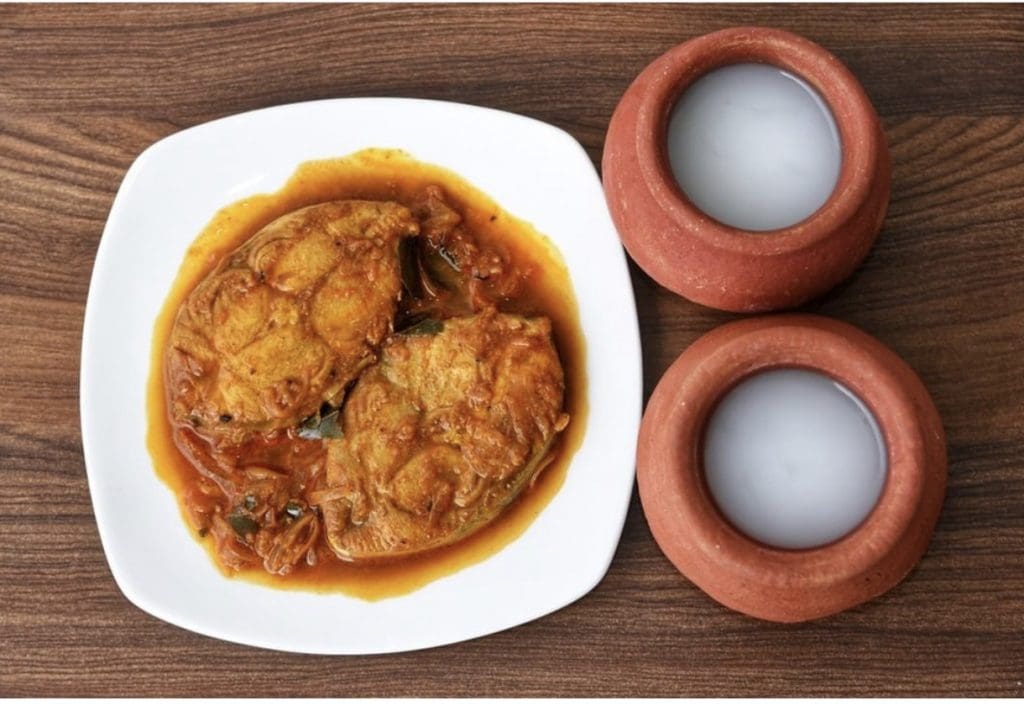 Meen Moilee
Meen, which literally translates to "fish," is a staple food along Kerala's coastlines, and Meen Moilee is one of the curries that everyone should try at least once in their lives. This curry stays loyal to its origins in Kerala by being prepared using coconut milk, spices, tamarind paste, and Kerala garam masala. It is then cooked in coconut oil throughout the cooking process.
Tunde Ke Kebab
A meal made out of minced meat that is famous in the city of Lucknow in India is called Tunde Ke Kabab. This dish is also known as "Buffalo Meat Galouti Kebab." It is a traditional dish in Awadhi cuisine. It is claimed to include 160 different spices.
Shukto
The vegetarian food of Bengal is in a league of its own and is something that residents of the region just cannot live without. A vegetable stew known as shukto is often eaten with rice. It is made with a wide range of vegetables; almost every vegetable you can think of, but sweet potatoes, brinjal, papaya, beans, and drumsticks make up the majority of the ingredients. These veggies are simmered in a sauce made of milk, flour, shredded coconut, ghee, and spices before being served.
Reshmi Kebab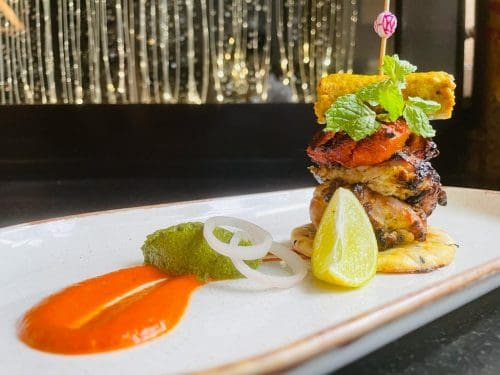 "Silky" is the meaning of the name Reshmi. And Chicken Reshmi Kebab is prepared with boneless chicken pieces that are marinated in a straightforward malai marinade, skewered, and then baked, grilled, air fried, or pan-roasted until they are cooked through. Other names for Chicken Reshmi Kebab are Chicken Malai Tikka and Chicken Malai Kebab. It is sometimes known simply as "Chicken Kebab."
Chicken Chettinad
Chicken Chettinad is a meal that is fairly famous all throughout India and has its roots in the region of Chettinad in Tamil Nadu. The key to success is marinating the chicken in a variety of different spices, which is what sets this dish apart from others. After that, the sauce is prepared by combining coconut paste, whole spices, chopped onions, curry leaves, and tomatoes, and it is finished off with coriander leaves for decoration.
Read More: Latest