On February 18, 2023, Hindus across India will be celebrating Maha Shivratri – a festival that celebrates the greatness of Lord Shiva.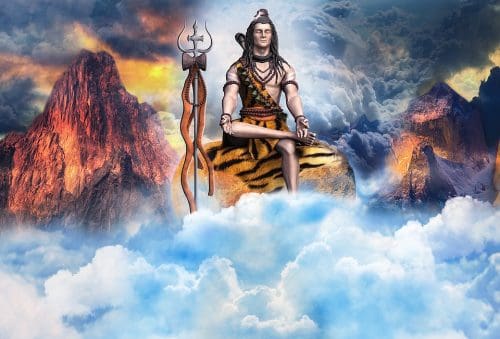 This remarkable festival brings together devotion, prayer, and celebration – all in one great spiritual belief that is so powerful that devotees reach intense moments of yogic clarity and cosmic energy. Maha Shivratri is open to all as it is a festival of uniting in celebration and understanding that all are connected to the divine. A time when all can come together as one, realizing a shared spiritual bond with each other regardless of faith or background.
Maha Shivratri is celebrated annually on the 13th night or 14th day of the Phalguna month in the Hindu Calendar. The Maha Shivratri date for this year is February 18, 2023. Also known as 'Maha Shivratri' or 'Great Night of Shiva', it is believed that on this auspicious day, Lord Shiva married Goddess Parvati and is observed with reverence through prayers and fasting.
Hindus from all over India celebrate this sacred day with great devotion and enthusiasm by offering prayers and fasting in honour of Lord Shiva – one of the most powerful deities of Hinduism. Devotees visit temples to offer prayers and special pujas (rituals) are performed for Lord Shiva. People fast on this day and some even abstain from drinking water until after midnight.
The significance behind celebrating Maha Shivratri is that it marks the convergence of Shiva and Shakti – two powerful energies which combine to create a spiritual balance in the universe. It also celebrates Lord Shiva's cosmic dance of destruction and recreation, as well as his victory over evil.
Maha Shivratri – the cosmic dance of transformation
Maha Shivaratri commemorates Shiva's cosmic dance of transformation, known as the Tandava. This dance symbolizes the cosmic cycles of creation and destruction, as well as the daily rhythm of birth and death.
Celebrations include devotees gathering at Shiva temples or worshiping in their homes with prayers and rituals such as fasting, all-night vigils, chanting hymns, offering fruits and flowers to the Lord, meditating on his nature, and chanting mantras. The festival marks a day of forgiveness and absolution from sin as well as an opportunity to seek blessings for wisdom, truthfulness, and peace. Devotees end their celebrations with maha prasad (a special offering made to the Lord).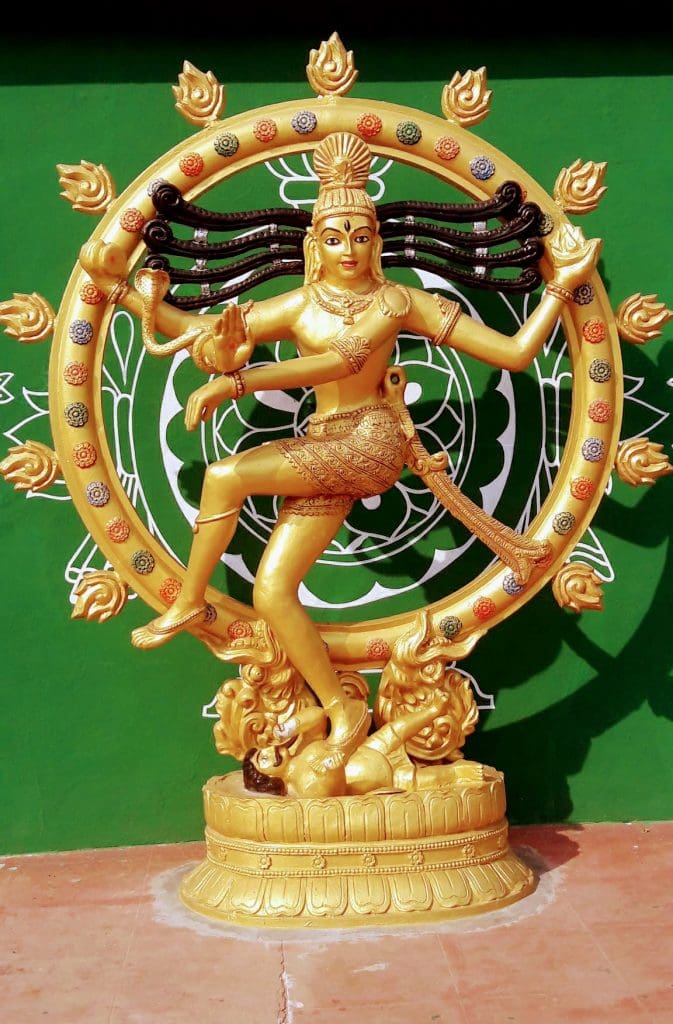 On this day, devotees remember Shiva's power and grace, the source from which all creation emerges. By observing Maha Shivaratri with devotion and reverence, one can awaken their inner power and connect to the divine energies within.
Maha Shivaratri is also an opportunity to be reminded of the power of Shakti, or divine feminine energy. On this night, devotees honor Shiva's consort, Parvati, and her creative force that brings abundance and prosperity into one's life. By paying tribute to her on Maha Shivaratri, devotees are blessed with her protective energy and can receive blessings of health, wealth, happiness, and joy.
It is believed that devotees who observe Maha Shivaratri with devotion will be blessed with the power of Shiva's grace to achieve their goals in life. By meditating on the divine nature of Lord Shiva, one can unlock the hidden potential within and embark on a path of enlightenment. Through performing puja (ritualistic worship) and offering prayers to Lord Shiva, devotees can receive blessings for health, prosperity, spiritual growth, and inner peace.
Why is Maha Shivratri, "The Great Night of Shiva" considered the most significant event in India's spiritual calendar?
Why is Maha Shivratri celebrated? The festival is celebrated in honour of Lord Shiva, one of the three principal deities of Hinduism. The word MahaShivratri literally means "The Great Night of Shiva". According to ancient scriptures, this night marks the convergence of Shiva and Shakti energies, signifying the divine union between them – a metaphor for emotional integration within oneself.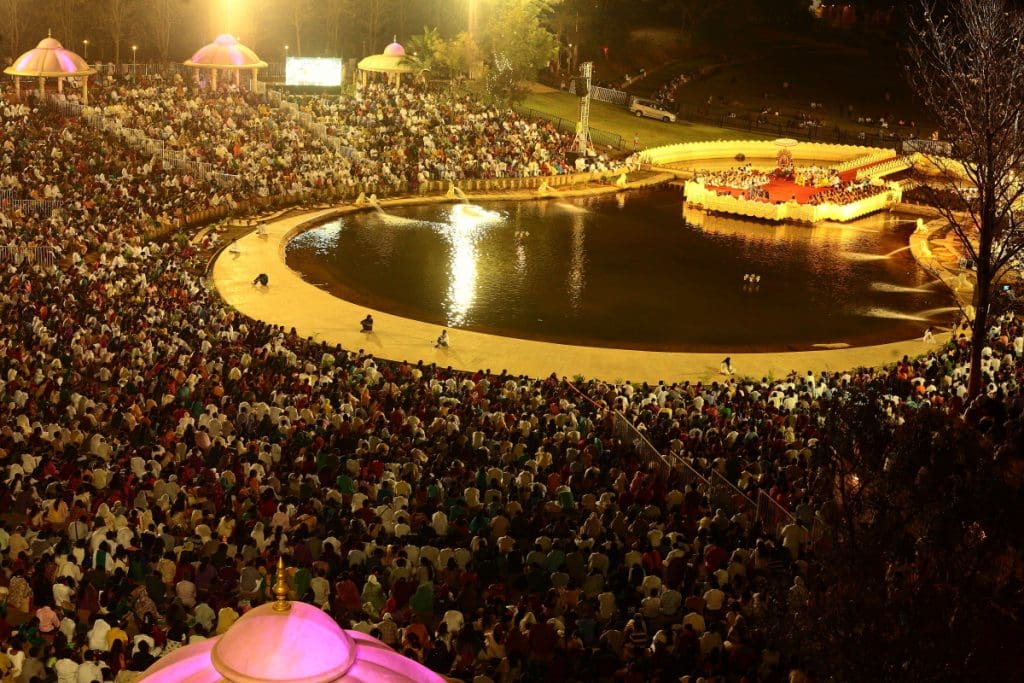 The festival has many legends associated with it. One popular legend says that on Mahashivaratri, Goddess Parvati performed austerities to win the heart of Lord Shiva, and so the day is also seen as an opportunity for devotees to emulate her dedication and ardour.
Another legend states that on this night Lord Shiva drank poison—the Halahala—in order to protect the world, thereby making it a symbol of selfless service and sacrifice. In addition, Mahashivratri marks the day when Lord Shiva performed his cosmic dance – the Tandava Nritya– signifying creation, protection, and destruction in turn.
No matter what legend or story we choose to believe in, one thing is certain: Mahashivratri is celebrated with immense faith by Hindus all over the world. It serves as a reminder of the commitment to bringing spirituality and inner harmony into the world.
Meditation and yogic practices on Maha Shivratri
Maha Shivratri is also an auspicious day in the yogic tradition celebrated to commemorate Shiva, revered as the Adi Guru and originator of yoga. For ascetics, it holds special significance – symbolizing a momentous event when Shiva entered into stillness after meditating for millennia. It has become representative of reaching one's highest potential through inner silence, tranquility, and devotion.
On Mahashivratri, the eternal yogic traditions beckon spiritual seekers to come and experience oneness with existence. With this comes an opportunity for the true realization of yoga – not just a system or practice, but what it stands for: the union between oneself and all that is unbounded in life. It offers a chance to become one who has known their innermost self —a "yogi"—better than ever before.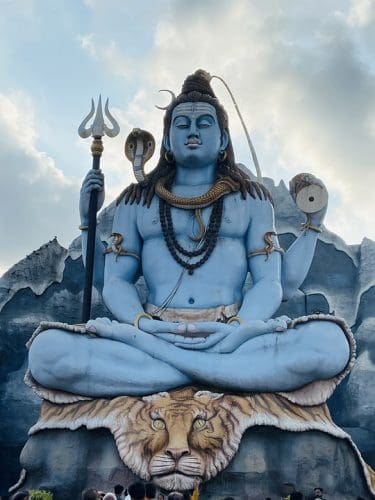 Devotees celebrate Maha Shivratri, the day that honors Shiva – a god of many faces; one who both destroys and gives. Yogic lore is filled with tales of his compassionate nature, reminding believers to open their hearts during this special time as they explore the vastness within themselves and take stock of all facets of creation.
On Maha Shivratri, the blessings of gurus go like this: "May you experience the divinely boundless energy of Shiva. With unparalleled compassion and astonishing expression, let this night be an awakening for your soul – a time to reflect on the vastness of emptiness that is life itself."
Offerings of Prasad and fasting food that devotees can eat
What is the prasad offered in temples to Lord Shiva during Maha Shivratri? Why do devotees fast during this festival? What is the fasting food that is eaten by devotees during Maha Shivratri? The significance of this diet?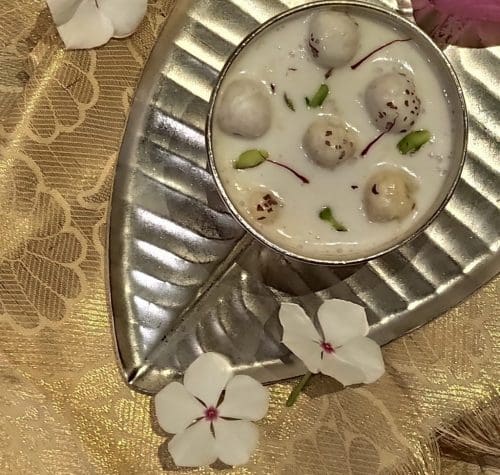 The most popular prasad offered to Lord Shiva during Maha Shivratri is Bael Ka Patra. It is a leaf of the bael (wood-apple) tree which is considered sacred and believed to be Lord Shiva's favourite fruit. In addition to the food consumed during Maha shivratri, devotees also perform various rituals such as offering flowers, fruits, and incense sticks to Lord Shiva. Offerings are made at temples, or even at home altars. This is done to show their gratitude and devotion to the divine being. Devotees chant mantras like 'Om Namah Shivaya' throughout the day for blessings.
The offerings made on this special occasion are believed to bring prosperity, peace, harmony, health, and long life.
Devotees fast during this festival as it helps them focus on their devotion, seek blessings from Lord Shiva and purify their bodies. The food that can be eaten by devotees during Maha Shivratri typically includes fruits, nuts, milk, and water. They also consume certain foods which are specially prepared for this occasion such as 'thandai' (a mix of almonds, poppy seeds, melon seeds, and rose petals), 'kheer' (a sweet dish made with milk, sugar, and nuts) and 'halwa' (a sweet dish made with ghee, semolina, and sugar).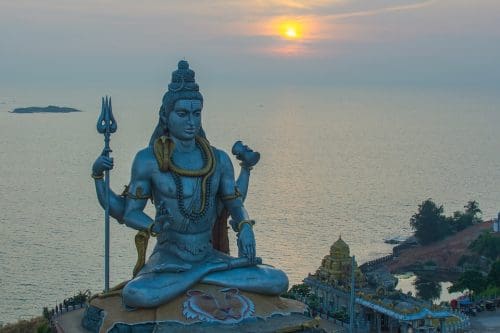 Maha Shivratri fasting and consuming specific food items has a deep spiritual significance for the devotees. It helps them to connect with their inner self and seek blessings from Lord Shiva. Food avoided during Shivratri Vrat include onions and garlic, and vegetables like leeks, shallots, and mushrooms. At this time, devotees opt for light, seasonal vegetables such as potatoes, and sweet potatoes, pumpkins that are grown in clean areas. Devotees can also partake in a variety of millets, like jowar, bajra, ragi, sabudana (tapioca), and sama (barnyard millet).
The significance of the diet during Maha Shivratri is that it helps keep devotees energized throughout their fast. It also helps them stay healthy and nourished. The food consumed during this festival is considered to be sacred as it is offered in the name of Lord Shiva and helps strengthen one's connection with him. Furthermore, consuming food that is prepared for Maha Shivratri holds a special significance as it symbolizes union with the divine and brings peace and harmony in life.
A Thandai recipe: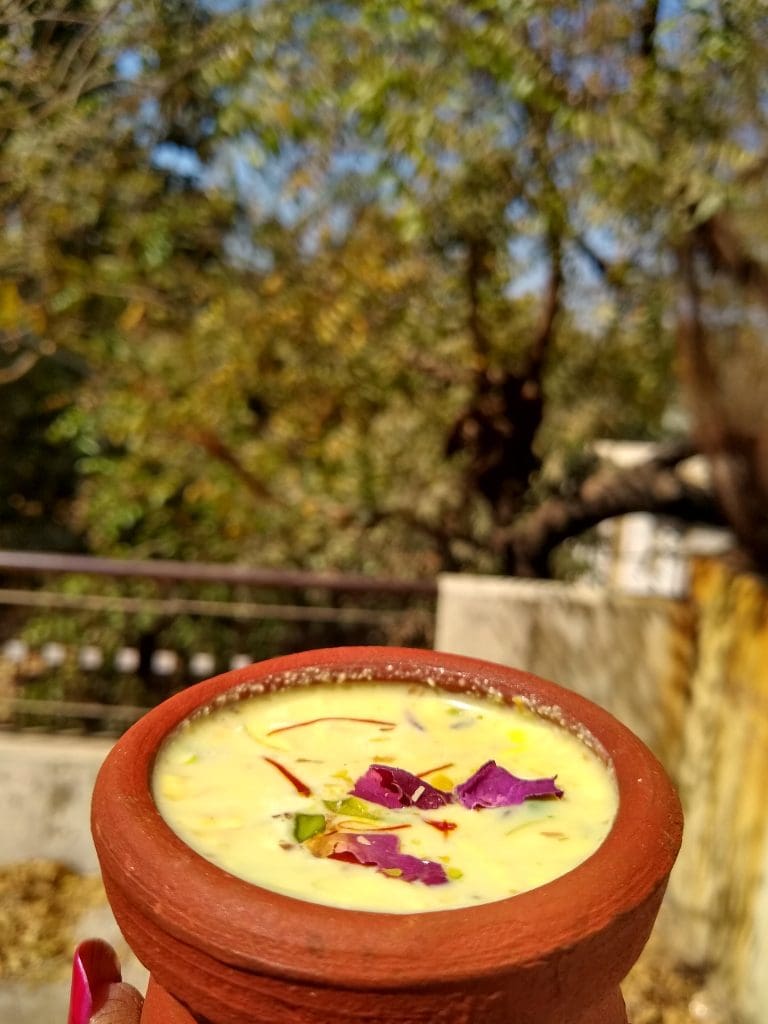 Ingredients:
– 2 cups of whole milk
– 2 tablespoons of fennel seeds
– 8 green cardamom pods, lightly crushed
– 4 cloves
– ½ teaspoon black peppercorns (optional)
– 1 tablespoon chopped almonds
– 1 tablespoon melon seeds or watermelon seeds (magaz)
– 3 tablespoons raisins
– 4 teaspoons of sugar or honey (or more to taste)
– 2 tablespoons rose water
– 4 teaspoon rose petals for garnish
Instructions:
In a pan, heat the milk over medium heat until it starts to boil.
Reduce the heat to low and add the fennel seeds, cardamom pods, cloves, black peppercorns and chopped almonds. Simmer for 10 minutes, stirring occasionally.
Add in the melon/watermelon seeds, raisins, and sugar/honey and simmer for an additional 5 minutes.
Remove from the heat and strain the liquid through a fine mesh strainer into a bowl, pressing down on the solids to extract all of its flavourful goodness.
Let the strained liquid cool completely before stirring in rose water and refrigerate for up to 3 days or serve immediately over ice, garnished with rose petals. Enjoy!
Maha Shivratri is indeed a great day and an important event in India's spiritual calendar. A time for celebration, prayer, and contemplation devotees remember the transformative power of Shiva and the divine feminine energy of Shakti. By celebrating this festival with devotion and reverence, devotees awaken their inner potential and are blessed with wisdom, truthfulness, health, and peace.
Read More: Latest