Get a taste of traditional Arabic culture, while exploring the gems of a thriving modern civilization in Qatar during the upcoming World Cup season.
From thrilling rides to adventure sports, from romantic getaways to beach holidays, Qatar offers a range of attractions for every ilk of tourists.
As the country gears up for the 22nd edition of the FIFA World Cup, here's a look at some of the best experiences that the desert nation has to offer. From awe-inspiring museums to spectacular malls, from adventure parks to stunning beaches, we have rounded up some of the most unforgettable experiences that Qatar has to offer:
Art & Culture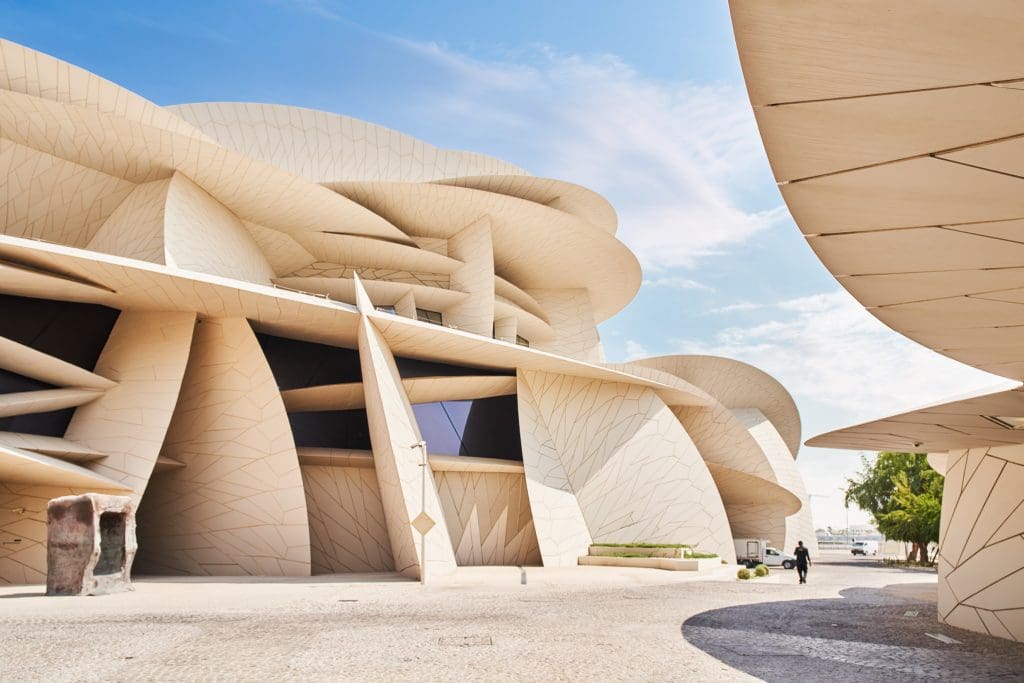 The nation, while having its eye on the future, rooted in hundreds of years of history and cultural legacy. Today, treasures of the cultural legacy can be found in the museums, the galleries, the forts, and the local markets. Each is a wonderful trove of experiences, artefacts, and beautiful objects that tell an enchanting tale.
Start with the National Museum of Qatar. Designed by award-winning architect Jean Nouvel, the architecture of the museum takes its inspiration from the natural crystal formations in the area, known as desert roses. Spread across 430,500 square feet, the museum gives a voice to the cultural heritage of the nation across 11 striking galleries, each of which depicts one aspect of Qatar's history.
If monuments and historical sites fascinate you, then visit the Al Zubarah Fort, a UNESCO world heritage site. Built in the 20th century, this fort is a fine example of Arabic architecture. It helped to ward off invaders, while the thick walls kept rooms cool during the summer months.
One of the most striking examples of Qatari culture is Souq Waqif – Doha's century-old trading market that remains a hub of activity till date. Indulge in some well-deserved retail therapy, check out camels or horses bedecked in traditional finery, or visit the spice market in the area to soak in the heady aromas of middle eastern spices.
Qatar also has a vibrant art scene with a host of galleries and museums thronging the city space. The QM Gallery Katara offers a public platform for museums to showcase their art pieces, while the Al Riwaq gallery features several ground-breaking exhibitions by contemporary artists.
Adventure & Sports
Whether you are seeking adventure on land, in the sea or air, Qatar has something in store for you. The Purple Island, located an hour's drive from Doha, is a must-visit spot for the family. It is famous for its natural beauty, exotic flora and fauna, and lush mangrove forests. Kayaking through the shallow waters of the region is a great option for sports lovers.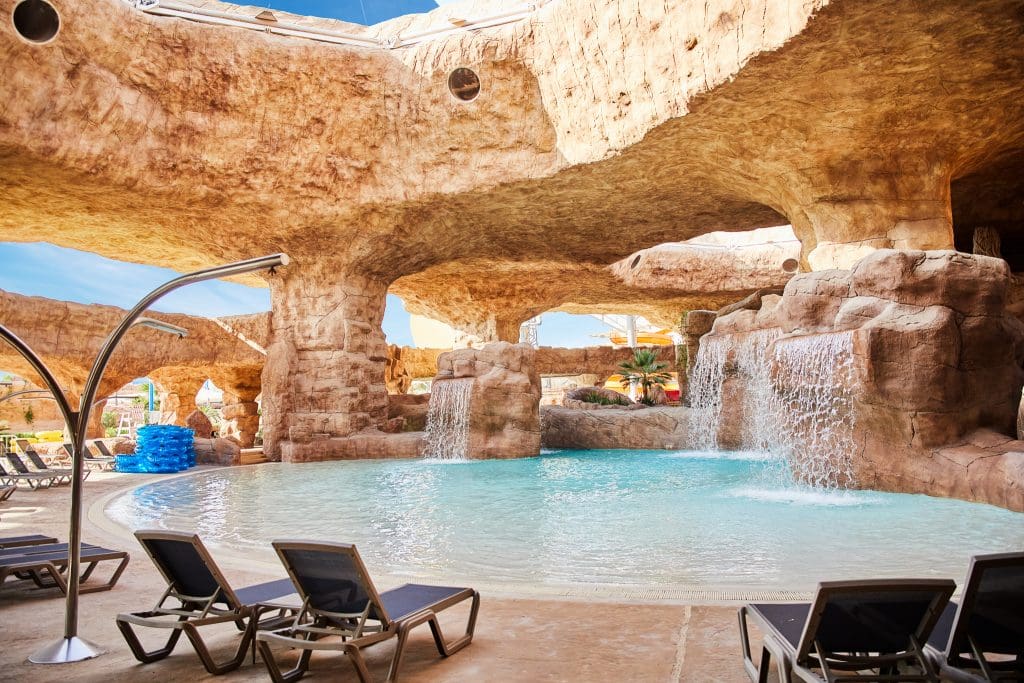 For quality family time, head over to Desert Falls Water & Adventure Park, where as many as 25 thrilling rides await you. The Whizzard Mat Racer, King Cobra and the Ship Kid's Pool are some of the most popular rides.
A visit to Qatar would remain incomplete without a tryst with the famed Arabian horses. The Qatar Racing and Equestrian Club is a great place to watch horse racing or even train with horses. It hosts several international horse races every year.
Take time out to explore the stadiums in Doha, many of which would be hosting the FIFA World Cup this November. The Al Bayt Stadium, which is shaped like a traditional Bedouin Tent, will be hosting the opening ceremony, while the Education City Stadium, another majestic example of the nation's progress, has also been selected as a World Cup venue.
Beach Holiday
With the sun shining the whole year, Qatar is the original sunshine destination. Pristine beaches, wellness retreats and a plethora of relaxing activities promise a wonderful time for both couples as well as families.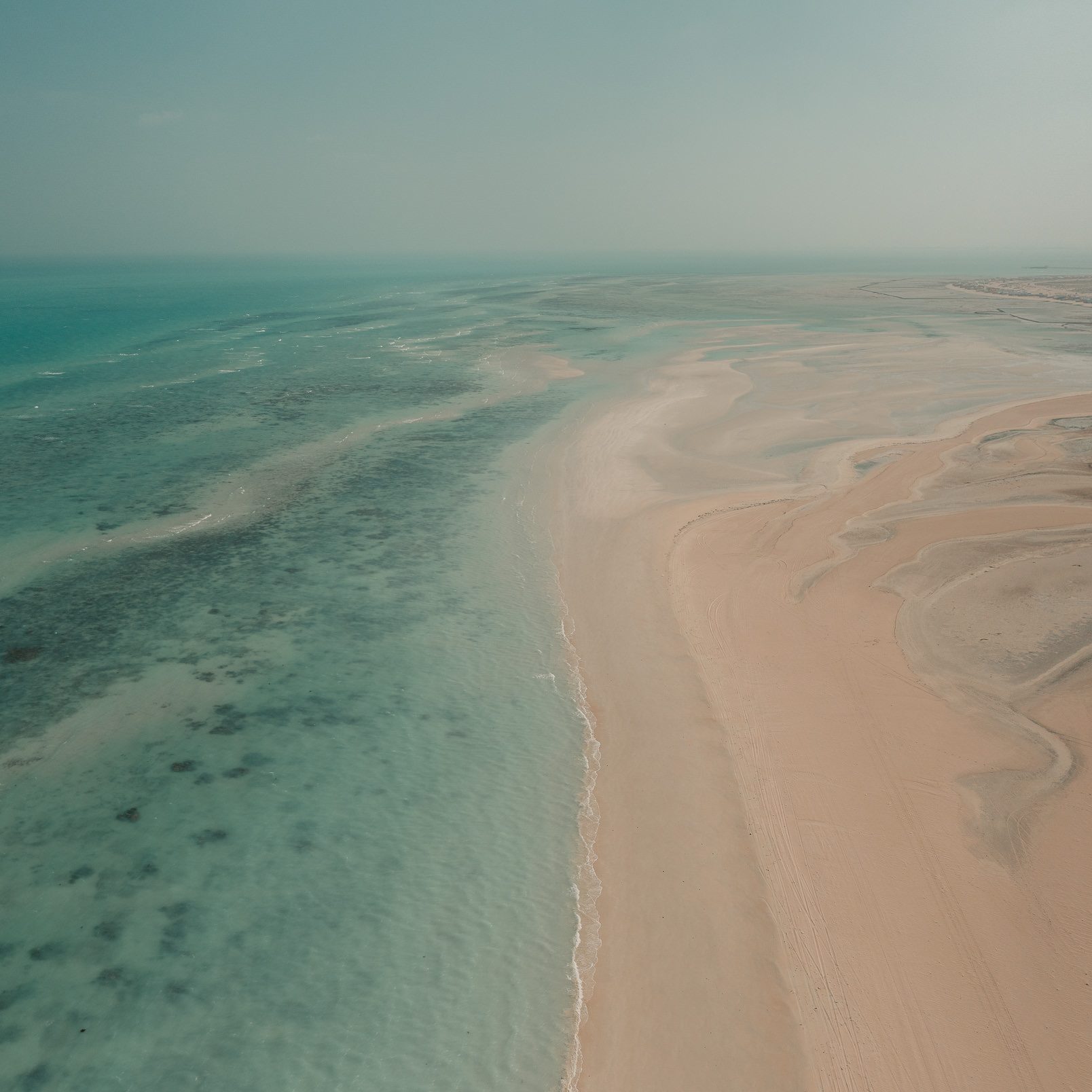 For a gala time with your family, head over to Sealine Beach. It offers a wide variety of exciting activities, including camel-riding, safaris, and dune-bashing, apart from picturesque views of the sunset.
A half-hour drive from Sealine Beach is Qatar's jewel, the Inland Sea. This UNESCO-recognized natural reserve is perfect for fishing, camping, and watching the sun set in the horizon. Other equally gorgeous beaches include Al Maroona Beach (one of Qatar's most popular beaches), Fuwairit Beach (known for kitesurfing and beach volleyball), Katara Beach (known for the Katara Village tourist spot) and Umm Bab Beach (known for its clusters of beautiful palm trees).
If you are planning for a longer stay, there are plenty of beach resorts to choose from. Salwa Beach Resort is extremely popular with water sports lovers. St. Regis with its private beachfront and cabanas is a haven for luxury seekers. Equally alluring is Sharq Village and Spa, which combines the simplicity of traditional Qatari life with modern amenities.
City Breaks
Doha, the capital of Qatar and one of its premium cities, offers an endless array of experiences that straddle art, culture, shopping, and luxurious indulgences.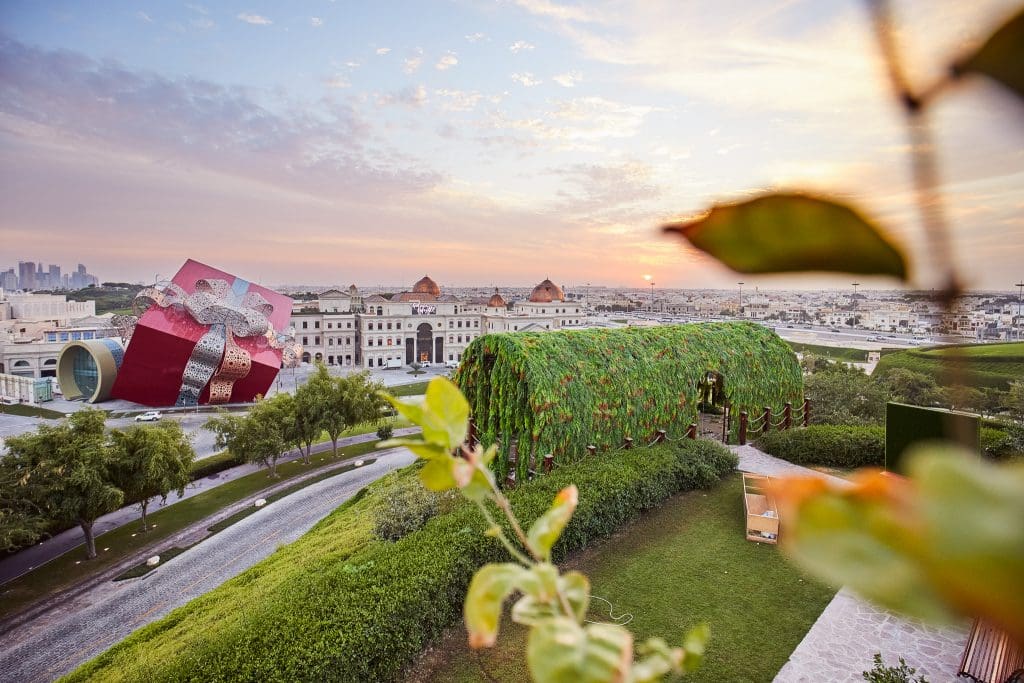 Rooted in both tradition and modernity, Doha is a city where swanky skyscrapers coexist with museums and traditional markets. The Katara Cultural Village, which combines galleries, theatres, museums, and public art spaces in close proximity, is the perfect place for a close encounter with the Beaudoin traditions. With its towering skylines and waterfronts, Doha also provides ample opportunities to dine at leisure while gazing at breathtaking vistas.
Romantic Getaways
Honeymooners and couples seeking tender moments would love the sheer variety of intimate experiences the city has to offer. From fine dining to intimate beach escapes – the options to rekindle love is endless. Here are some of our top picks: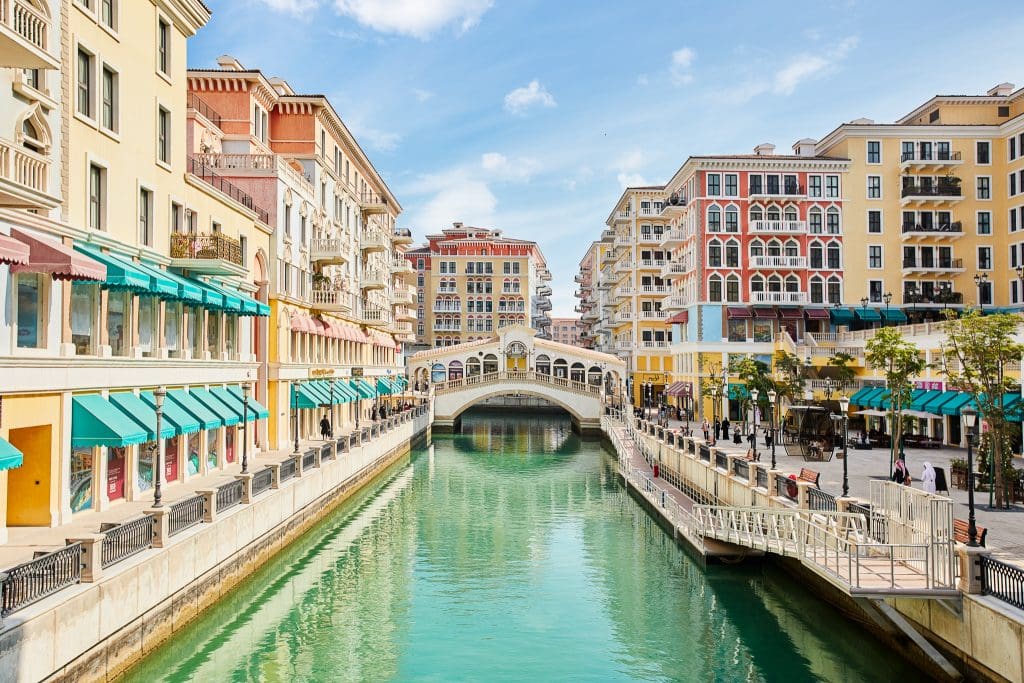 The Katara Cultural Village with its lush, landscaped hills is custom-made for those who love to walk into the sunset holding hands. Enjoy traditional Arabic cuisine at Bayt Al Talleh. For a romantic dinner overlooking the city, take your beloved to the 47th floor of Qatar's iconic landmark hotel, The Torch Doha. Originally built to hold the torch of the Asian Games, Doha, the restaurant atop the tower is known for stunning panoramic view of the city.
Take a day trip to Banana Island Resort for a luxurious beach holiday. The island has its marina and reef, where you can enjoy candlelight dinners, stargazing in the evening and pampering massages.
Don't forget the Sealine Regency Beach Camp, where you can sit back in your private cabana, overlooking the pristine blue waters of the Gulf.
The Corniche is another spot for a romantic evening against the backdrop of the glittering Doha skyline. This is a seven-kilometre-long promenade with plenty of dining options.
The Qanat Quartier is a picturesque neighbourhood with Venetian-style canals, candy-coloured buildings, and arched bridges. Filled with cafes, boutiques and shopping centres, this European-style neighbourhood is great for a cosy afternoon stroll with your better half.
Food and Drink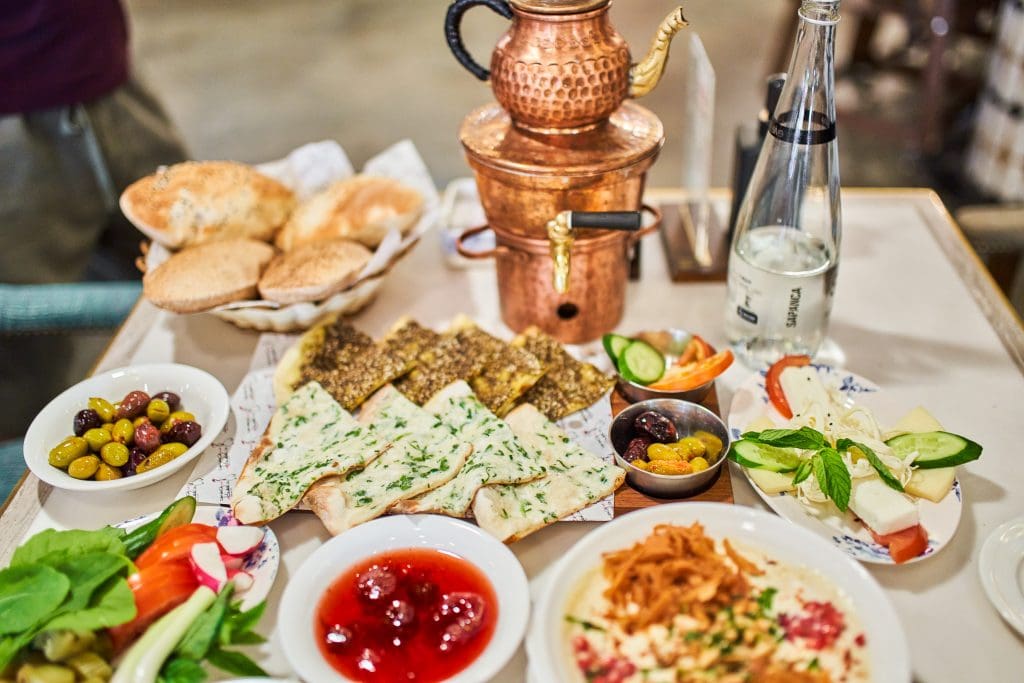 Brimming with flavours and aromas, Qatari cuisine is both sumptuous and hearty. But it has much more to offer than just the traditional fare. Being home to people from over 100 countries, Qatar represents its ethnic diversity through its food. For gourmands, this brings good news as there's plenty to sample. From middle eastern to Indian, from Michelin-starred institutions to roadside snack stalls, Qatar presents a wide variety of food choices to tingle your taste buds.
If you are visiting Qatar this November, be sure to take part in some of the activities. While there are fixed itineraries to choose from, create your own for an unforgettable vacation.
Read More: Qatar