Follow us as we introduce you to the 12 Best Wellness Retreats in India this Monsoon to heal and rediscover yourself.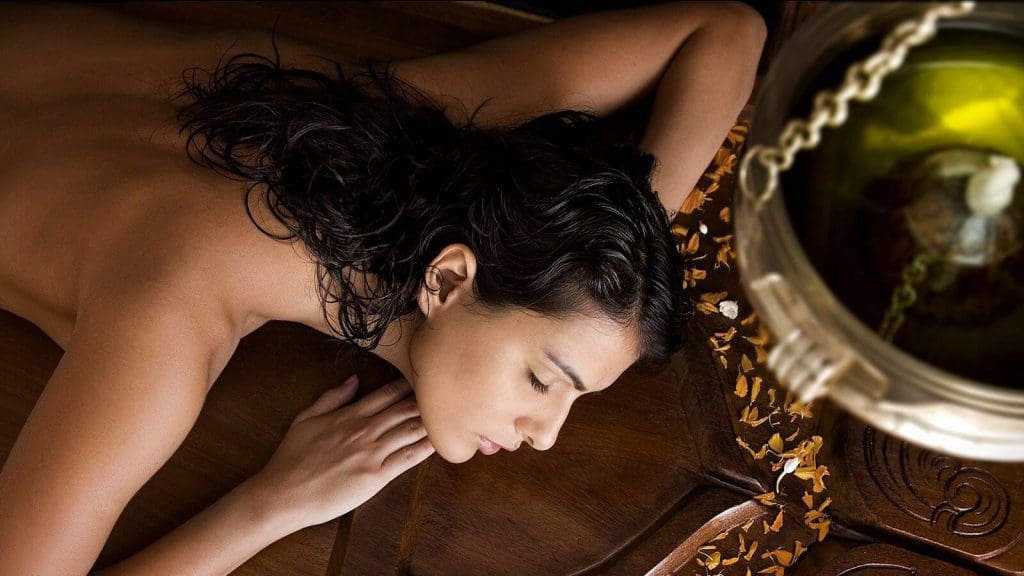 The monsoon season (June-August) is recommended by ancient texts as the best time for Ayurvedic treatments.
Why is the Monsoon the perfect season to book yourself into the best Wellness Retreats in India? The air is kept cool and dust-free, allowing the body's pores to open to their full potential and making the skin more receptive to therapy. The softer setting allows the mind and body to be more receptive to the therapies.
As a result of the COVID-19 pandemic, the majority of us have put our travel plans on hold indefinitely. People, on the other hand, are beginning to fantasise about unwinding and planning a vacation. Since being cooped up in their homes for a long time, many travellers would seek health and medical tourism destinations to rejuvenate their minds, bodies, and spirits.
Thanks to centuries-old proven therapeutic therapies like Ayurveda, meditation, and naturopathy, India is one of the most popular global destinations for health and medicinal tourists seeking a holistic break at an affordable price.
From the Himalayan mountains to the beaches of Kerala, Tamil Nadu, and Goa, India offers a diverse range of treatment centres and wellness retreats that offer preventive health services, stress relief, exercise packages, and detox therapies.
The monsoon season is ideal for Panchakarma (detoxification) and rejuvenation therapies ((Rasayana) that strengthen the body, prana, and mind, according to Ayurveda. Panchakarma cleanses and detoxifies the body thoroughly without causing tissue damage. It strengthens the immune system and makes the body healthier, stronger, and less susceptible to chronic illnesses.
Furthermore, during the monsoon, the body is most receptive to therapies because the pores in the skin are open to their fullest extent. These favourable circumstances hasten physical, pranic, and mental healing.
The Panchakarma (detoxification) and Rasayana therapy (rejuvenation) programme is a once-in-a-lifetime opportunity to cleanse and rejuvenate both physically and mentally in a pure, spiritual, and yogic environment. The programme should be approached with the intention of taking a break from daily life and reconnecting with one's body, prana, and mind.
12 Best Wellness Retreats in India to Heal and Rediscover yourself this Monsoon
Ananda in the Himalayas
Ananda, located in the foothills of the Himalayas on the Maharaja of Tehri Garhwal's former royal estate, is one of the country's most popular luxury wellness retreats in India. It provides visitors with a choice of suites and self-contained villas surrounded by the sal forest.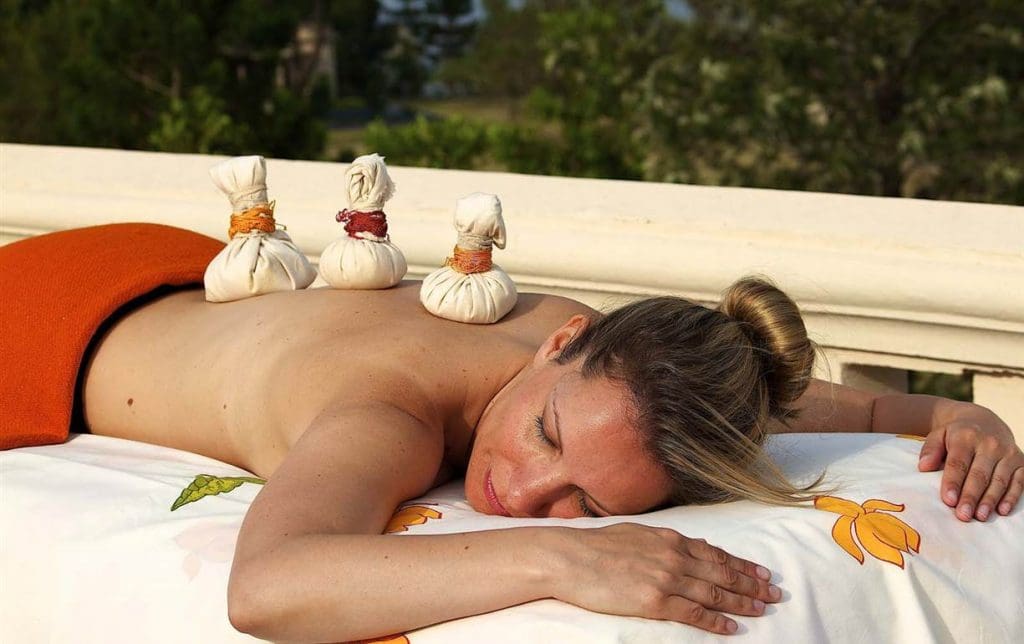 Ananda offers 80 different wellness treatments, including Ayurvedic treatments like abhyanga, Shirodhara, shloka, takradhara, and mukh lepa. Its team of experts, doctors, nutritionists, yoga instructors, and therapists work together to create custom packages that address guest wellness needs.
Atmantan, Pune, Maharashtra
Atmantan is a luxury wellness resort in Maharashtra that specialises in Ayurvedic and Western wellness treatments. It is located on the banks of the pristine Mulshi Lake. There are 106 guest rooms and villas at the resort, all of which have attached balconies or private sit-out gardens. The resort promotes eating habits that feed the mind as well as the body, with a wellness cuisine that is both nutritious and delicious.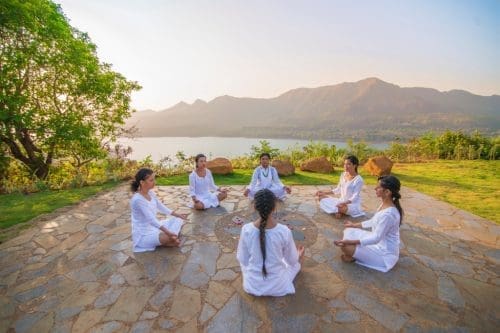 A high-tech gymnasium, saltwater pool, physiotherapy wing, functional studio, spinning studio, and yoga, Pilates, and dance studios are among the fitness facilities.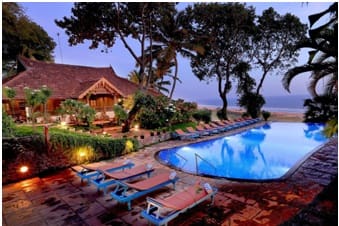 Somatheeram Ayurveda Resort, Kerala
Ayurveda is one of the world's oldest medical systems, and Kerela is frequently regarded as its epicentre. Set on 15 acres of Chowara Beach, Somatheeram Ayurveda Resort offers a variety of ayurvedic treatments as well as an Ayurveda hospital and training centre.
Treatments include Ayurveda, Panchakarma, Ayurvedic body care, Ayurvedic beauty care, yoga and meditation, and diet and medicine. The resort's natural medicine line is made with herbs sourced from the surrounding area.
Soul & Surf, Kerala
If you're looking for a wellness vacation with a beach component, head to Varkala, Kerala, where this resort combines the search for inner peace with the thrill of riding the waves. Soul & Surf, as the name suggests, combines Yoga classes with opportunities to learn or practise surfing. For its simple pleasures, friendly staff, and a stretch of pristine beach, the resort comes highly recommended.
Specialities included in addition to yoga and surfing classes are a variety of workshops, talks, fitness, and music sessions, as well as the opportunity to meet new people in the area.
Vana Retreat, Dehradun
While Vana Retreat priorities its guests' well-being, it also pays close attention to remaining in tune with its surroundings. The property uses environmentally friendly water harvesting and waste management techniques. These and other efforts to stay in tune with nature contribute to the retreat's holistic atmosphere. Ayurveda, Sowa Rigpa (Tibetan traditional medicine), and daily yoga sessions are all available at Vana.
Vana is one of the few places on the planet where Sowa Rigpa is available in its complete form. Tibet's centuries-old traditional medical system is known as Sowa-Rigba.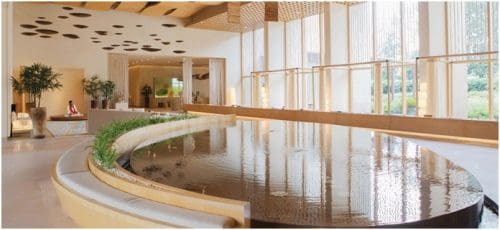 Jindal Nature Cure Institute, Bengaluru
Jindal Nature Cure Institute, located on 100 acres on the outskirts of Bengaluru, offers a wide range of natural treatments that claim to help with cholesterol, obesity, skin problems, arthritis, and addictions. The institute recommends that guests enroll in a three-week treatment, but it also offers a 10-day programme. Budget dorms or a private air-conditioned cottage are available for visitors.
The facility employs 12 different therapists and practitioners who work with each patient to develop a unique diet and treatment plan based on their symptoms. In these non-invasive and drug-free treatments, natural medicines are combined with yoga, diet therapy, physiotherapy, and acupuncture.
Ashiyana: Yoga and Spa Village, Goa
Ashiyana, located along Goa's Madrem beach, is a popular choice for those looking to study yoga and kickstart a healthier lifestyle thanks to its signature Holistic Yoga Therapy (HYT), which combines traditional Yoga therapy with modern lifestyle assessment. Visitors to this yoga resort can relax in the sun and sand while receiving one of the many treatments available.
Specialities include Acro Yoga, inversions, Yoga Nidra, karma yoga, painting, essential oils, and creative writing are among the creative activities and workshops offered at Ashiyana, in addition to tailor-made yoga sessions, Ayurvedic treatments, and massages.
Yoga and Ayurveda Retreat (Temple of Consciousness), Coimbatore
Given that Great Mount's Coco Lagoon in Coimbatore provides an engaging Ayurvedic and Yoga wellness experience, a visit to the Temple of Consciousness, 28 kilometres away, is a must. The legendary Yogic Vethathiri Maharishi, who created over 300 yoga centres around the world, inspired the yoga practice at the Temple of Consciousness. The Temple of Consciousness, located between the Annamalai mountain range and the tranquil reservoir of Aliyar Dam, is where it all began.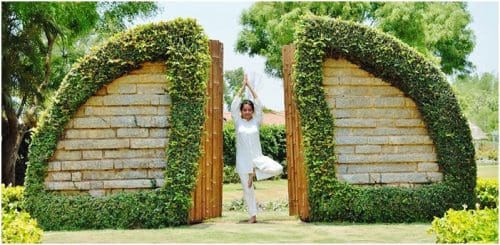 Soukya Holistic Health Centre, Bengaluru
Ayurveda, homoeopathy, yoga, and naturopathy are among the traditional, time-tested, and natural systems of medicine offered at Soukya, a 30-acre property in Bengaluru that promises to restore the natural balance of mind, body, and spirit. Ayurveda, homoeopathy, naturopathy, and yoga are some of the specialities.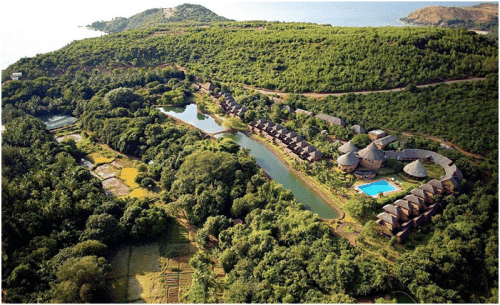 SwaSwara, Gokarna, Karnataka
SwaSwara offers a variety of programmes that last anywhere from five to twenty-one days. The resort, which is located near the beachside town of Gokarna on the coast of Karnataka, offers mind, body, and soul rejuvenation through a combination of yoga, meditation, hobby-type activities (e.g., painting and sculpting), and healthy living. Guests are also encouraged to go kayaking, hiking, and taking cultural tours of the nearby temple town to learn more about the area.
Zen tangle, a doodle-based art form, and yoga, a meditative and therapeutic practice, are among the specialities.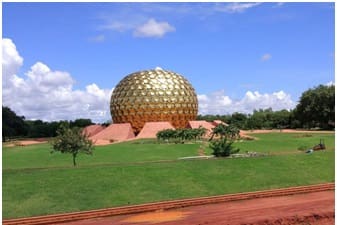 Auroville, Pondicherry
Auroville, unlike the other resorts on this list, is a township that is partially located in the former French colonial settlement of Pondicherry and the rest of the state of Tamil Nadu. There are several resorts and homestays in the town that offer wellness packages. You can stay at a yoga retreat or attend art, music, or dance therapy day sessions. Auroville has a variety of holistic wellness options for visitors.
During your stay at Auroville, consider volunteering with the community. Some businesses encourage visitors to get their hands dirty in the neighbourhood gardens, while others invite them to participate in renewable energy, education, and animal care projects.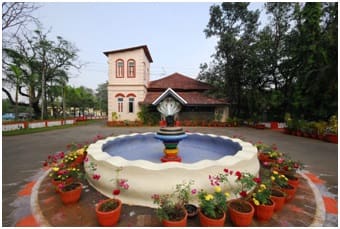 Kaivalyadhama Ashram, Lonavala
Founded in 1924, this Yoga institute has a 170-acre property. Kaivalyadhama is not just one of the world's oldest, but also one of the largest Yoga Institutes. Since 1924, it has not only taught but also done a substantial and breakthrough study into nearly every area of Yoga's practice.
Yoga, Ayurveda, and Naturopathy are used to provide health care. There are a variety of academic programmes available, including teacher training and a BA in Yoga. Yoga has been studied scientifically and philosophically. Yoga is also taught as part of the curriculum at a CBSE school.
Read More: Latest