Xmas Delight with Dodol and Dry Fruit Roll and Peri-Peri Chicken and Cashew Croquette by Dwipen Goswami, Executive Chef – Vivanta Goa, Panaji
Christmas meals are a cherished holiday tradition shared by many cultures around the world. A delicious meal is an important paan important part of the festive season for most families, and often brings people together in a spirit of joy and celebration.
From traditional roasts to vegan-friendly appetizers, Xmas is a time when celebration tables are full and you are sure to find something that suits your taste buds! We share Exec Chef's Dwipen Goswami brilliant recipes for mouth-watering dishes that will make you the toast of the town!
Xmas Delight: Dodol and Dry Fruit Roll
Here is a remarkable take on the delicious dodol, stuffed full of tasty dry fruits in a pastry roll. You can be sure that this mouth-watering treat will be well remembered by the family and you will be asked to make this tasty roll over the coming months.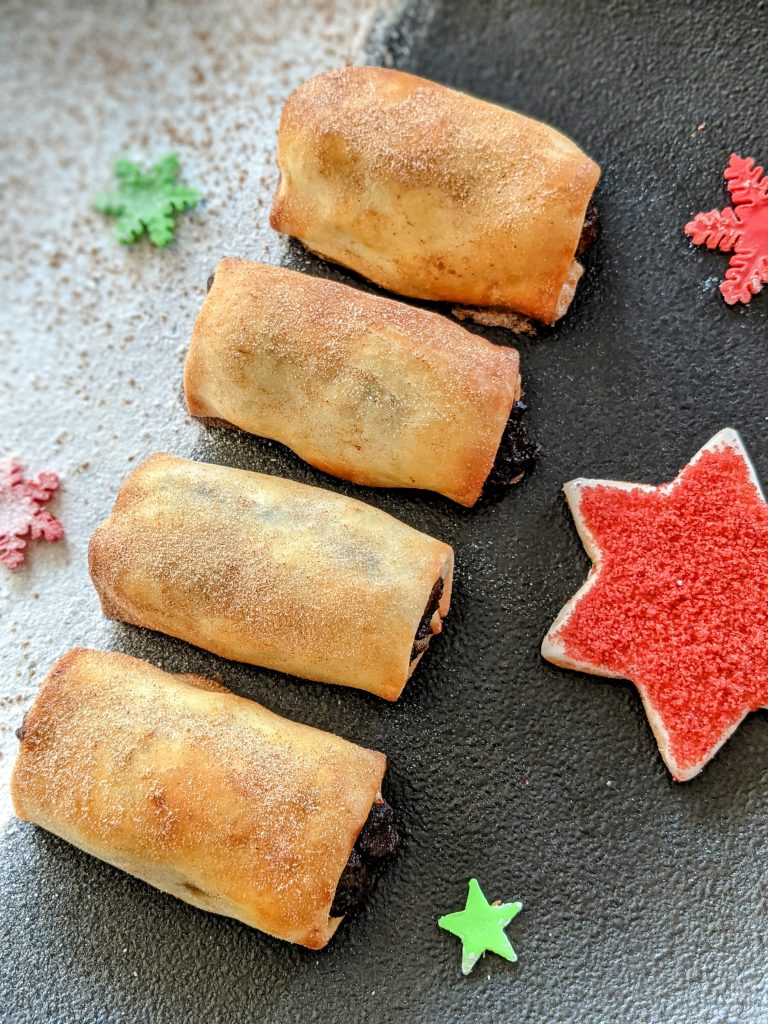 Ingredients for Shortcrust pastry
Refined Flour – 120 g
Butter- 65 g
Castor Sugar – 20 g
Vanilla Essence – 5 ml
Chilled Water (as required)
For Stuffing
Dodol (cut into small cubes) – 150 g
Mix Fruits – 50 g
Cinnamon Powder – a pinch
For Glaze
Milk – 25 ml
Castor Sugar – 5 g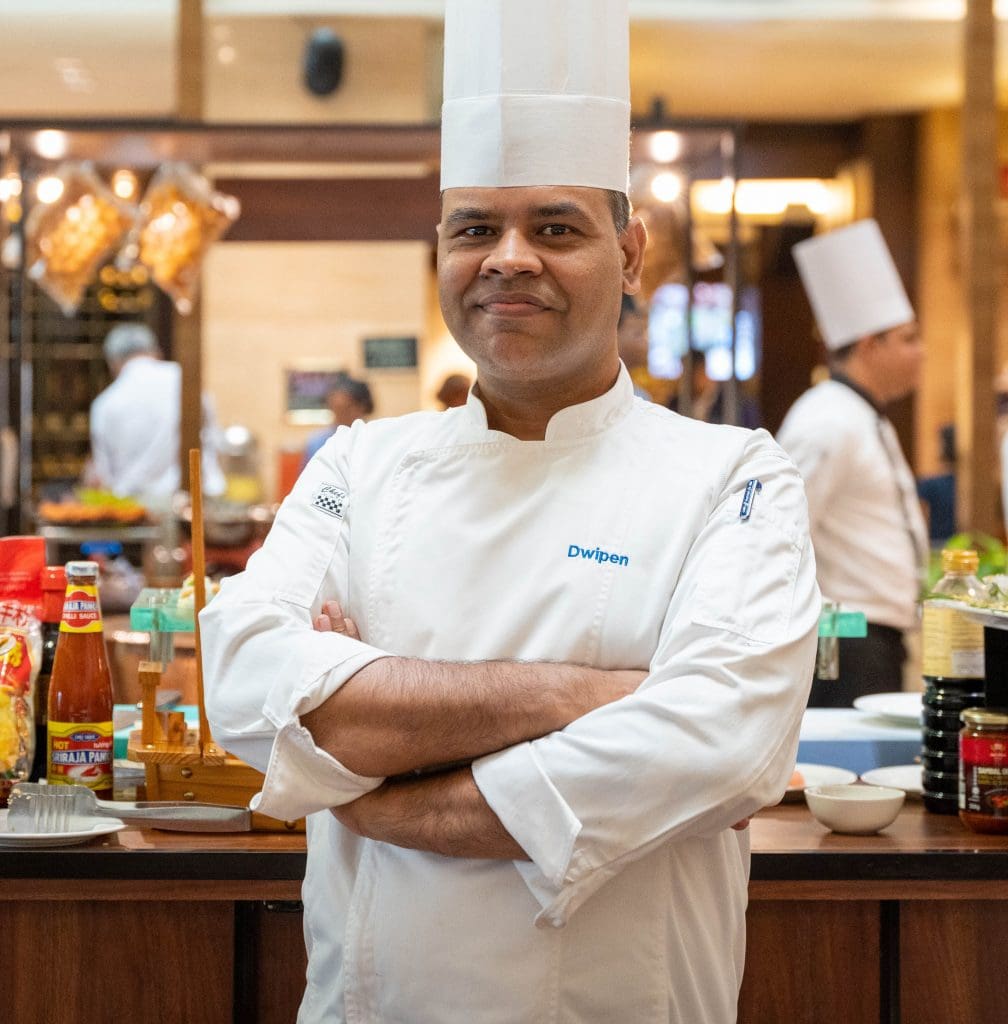 Method
Rub butter and flour together, and gradually add sugar.
Add vanilla essence and sufficient chilled water to form a dough.
Keep the aside to rest in the fridge for 3 hours.
For stuffing, mix all ingredients well.
Roll the chilled dough into the medium thickness and cut into rectangle sizes (3 inches × 5 inches).
Place the stuffing mixture at one edge of the sheet and roll the pastry into a cylindrical shape.
Preheat the oven to 180 C for 10 mins.
Place the rolled pastry on a greased tray.
Brush the rolls with milk wash for the glaze. (milk wash – dissolve the sugar with the milk gently.)
Bake for 20 to 25 mins at 180 C.
Serve warm or at room temperature.
Xmas Delight: Peri-Peri Chicken and Cashew Croquette
Just thinking about Peri-Peri chicken has every foodie drooling. Add the Chef's special flavours and cashew touch and you have a heavenly melt-in-your-mouth party fare.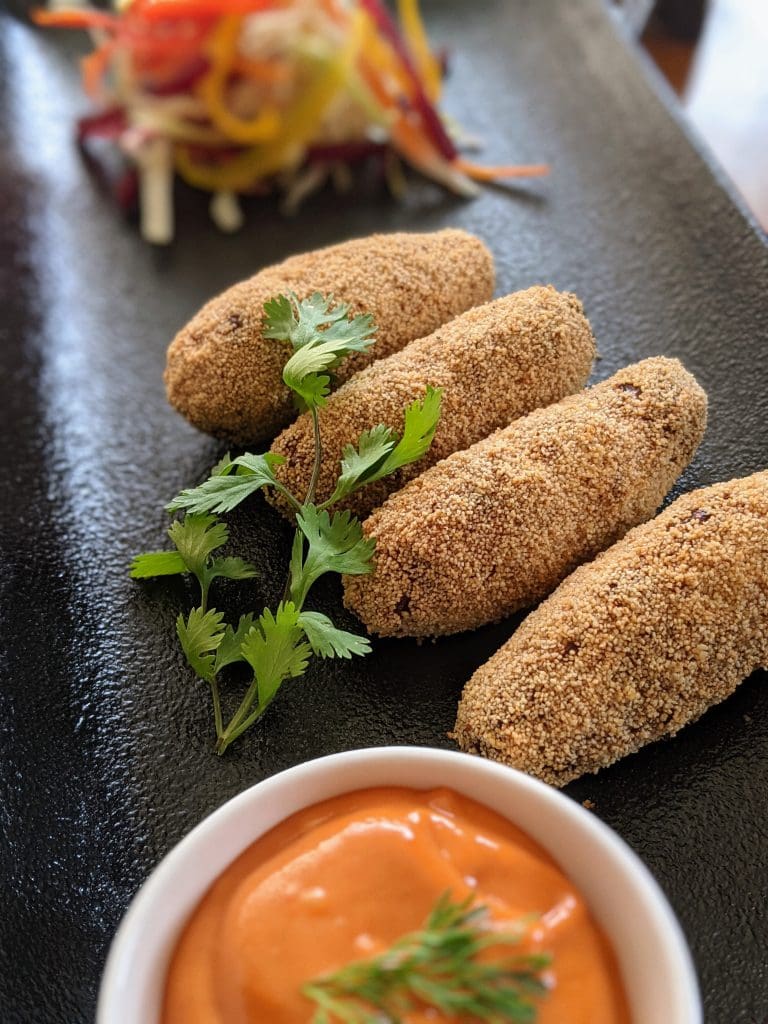 Ingredients
Onion (chopped) – 100 g
Tomato (chopped) – 50 g
Ginger Garlic Paste – 20 g
Fresh Coriander (chopped) – 10gms
Chicken Mince – 200 g
Cashew Nut Roasted – 50 g
Peri-Peri Masala – 50 g
Boiled Potato – 60 g
Refined Oil – 20 ml
Eggs – 2 nos
Semolina – 100 g
Bread Crumbs – 50 g
Peri-Peri Mayonnaise – 50 g
Oil for deep-frying
Salt to taste
Method
Heat oil in a pan, add onion and ginger-garlic paste and sauté till translucent.
Add chopped tomato and cook well.
In a separate bowl, add raw chicken mince, sautéed masala, chopped coriander, one whole egg, salt, peri-peri masala, mashed potato, and roasted chopped cashew nuts. Mix well.
Make small and equal portions of croquettes (elongated).
Beat the remaining egg in a separate bowl
Dip each croquette into the egg wash and coat with semolina and breadcrumbs.
Fry on medium heat until golden brown.
Serve hot with peri-peri mayonnaise. 
Garnish with thinly cut vegetables and coriander sprig.
Enjoy cooking with these recipes.
The holidays are a great time to indulge in some of your favorite foods. And what better way to do that than with these delicious recipes from Exec Chef Dwipen Goswami? With the Dodol & Dry Fruit Roll, you can enjoy a sweet and tasty treat that's perfect for the holiday season. And the Peri-Peri Chicken is a savory dish that will have your taste buds tingling. So make sure you try out these recipes and enjoy a great Christmas dinner with your family and friends.
Read more: Christmas Delight