How do I enjoy the magic of Christmas is the most searched question anywhere. A good answer is to travel to many unique Christmas holiday destinations that beckon you with great food, fables, and stories linked to a joyful festival.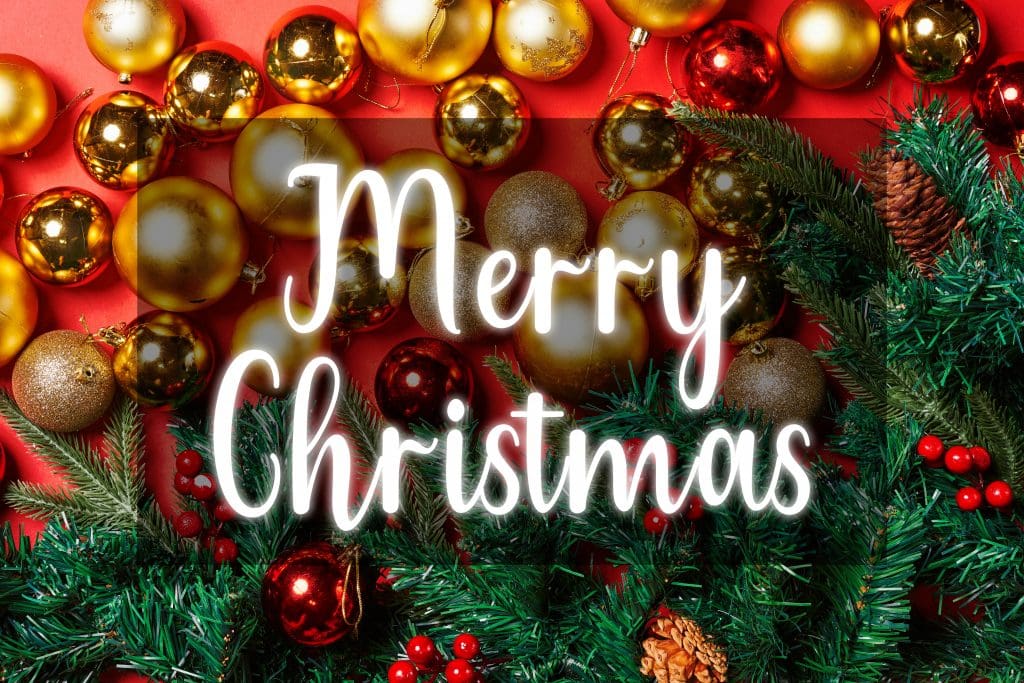 Christmas is a time when people come together to celebrate the goodness of humanity. It is a time of happiness and goodwill. Christmas is celebrated in many different ways all over the world. Some people celebrate by going to church, while others enjoy a family feast. Christmas carols are often sung, and trees are lit up with festive decorations. Gifts are exchanged, and everyone enjoys a special treat like a Christmas cake or pudding.
Travel to destinations with unusual Christmas traditions
Wherever you are in the world this Christmas season, take the opportunity to travel and learn about different cultures and celebrate in your own unique way!
Everyone has their own favourite way of celebrating the festival. In some countries, children decorate a tree and walk in parades. Others may enjoy cooking traditional Christmas food like turkey and cakes or making music with carols.
This holiday season, let's take a look at some of the most unusual Christmas tradition-linked holiday destinations from around the world.
Christmas getaway – The Vatican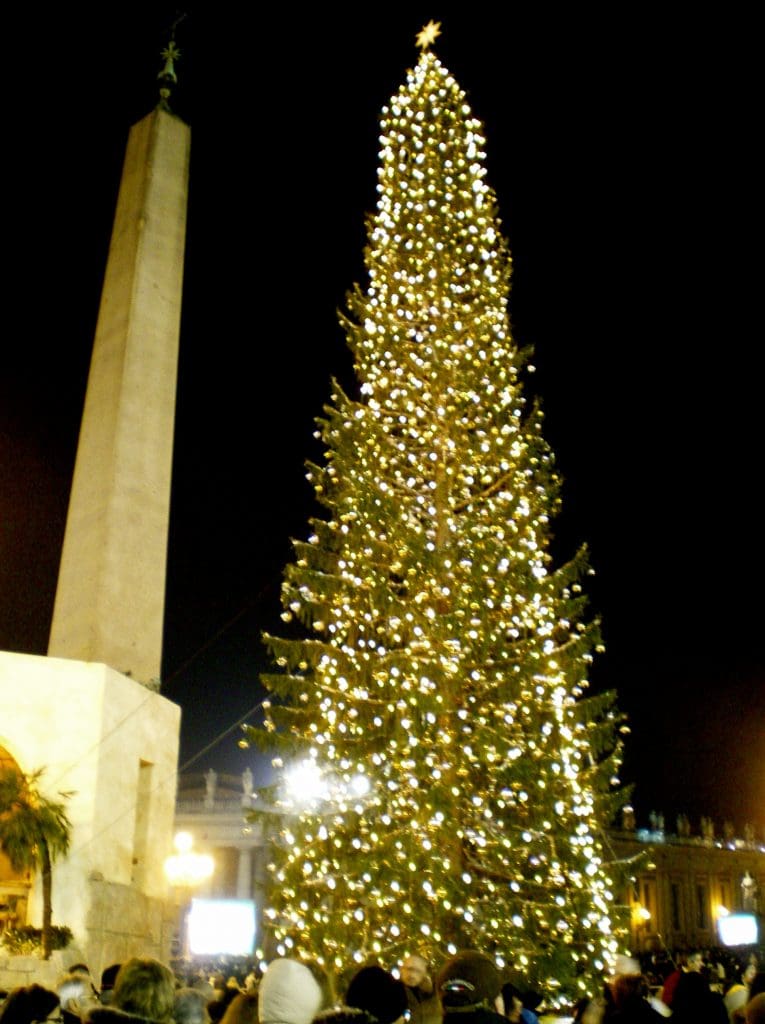 If you're looking for a unique Christmas destination, the Vatican is definitely worth considering. The Christmas tree in St. Peter's Square, the Christmas Mass at St. Peter's Basilica, and the Nativity Scene (Presepio) near the Obelisk in St. Peter's Square are some of the Christmas rituals that can be experienced during this festive time.
The Christmas Mass at St. Peter's Basilica is a beautiful and spiritual event, and the Christmas carols add to the festive atmosphere. The Christmas lights are also worth seeing – the Vatican City is beautifully lit up and looks truly magical during Christmas.
Christmas markets are great places to buy souvenirs or Christmas gifts, and they offer a festive atmosphere as well. There are many different performances and displays to enjoy while in the Vatican during Christmas, so be sure to take advantage of them all.
Visitors can also explore many of the city's museum collections, including the Museum of Modern Art and Vatican Museums, as well as St. Peter's Basilica itself.
Many restaurants in the area offer traditional Christmas food dishes, like Castagnaccio (chestnut cake) and Christmas specials such as Lasagna with turkey and seasonal vegetables. Christmas shopping at the Christmas market in Piazza Navona can also offer unique holiday gifts for friends and family. The Christmas lights, decorations, and atmosphere of the city make it a perfect Christmas destination!
Christmas getaway – London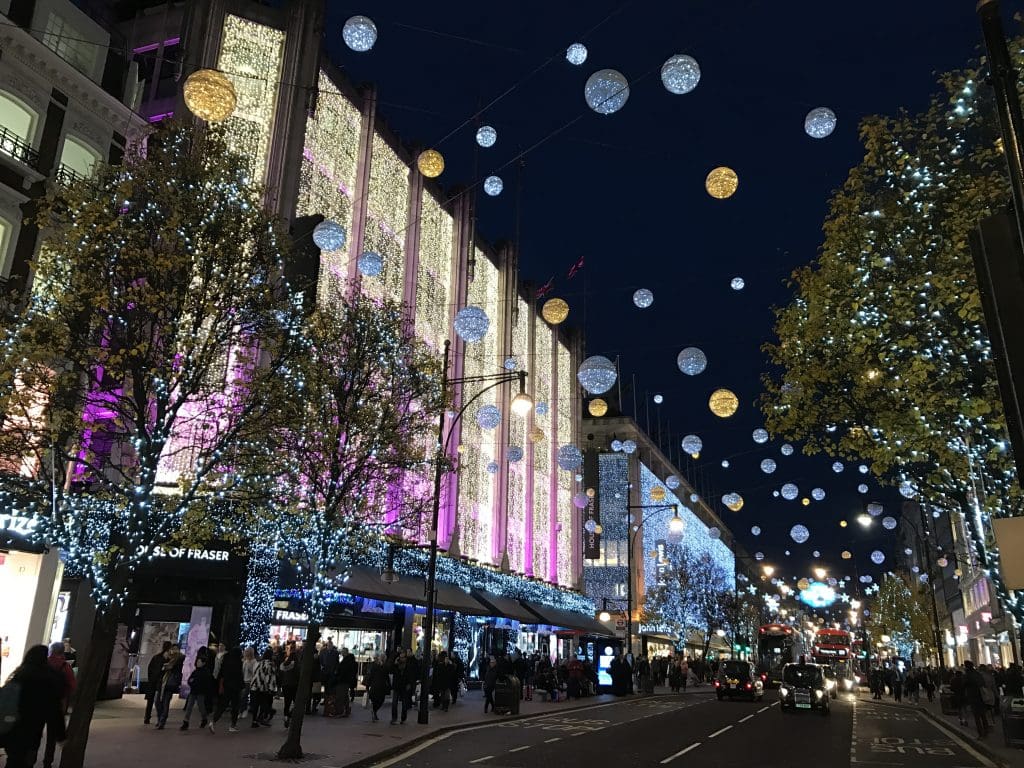 If you're looking for a Christmas destination that will keep you busy, London in the UK is the perfect place. Christmas in London is full of history and tradition. From Christmas markets to Christmas carols, a visit to this vibrant city will definitely get you into the spirit of Christmas! Some of the must-see sights during your Christmas trip to London include a visit to the markets. Christmas shopping isn't complete without a visit to one of London's festive Christmas markets. Not only will you find unique gifts, but also have the chance to sample Christmas treats like mince pies and mulled wine.
London is lit up with thousands of Christmas lights during the festive season. Take a stroll through the city to admire the Christmas decorations, with some of the best Christmas lights in London visible along Oxford Street, Regent Street, and Covent Garden.
Christmas carols are a huge part of the Christmas festivities in London. Get into the Christmas spirit by joining one of the many community Christmas carol concerts throughout the city. Christmas pantomimes, Christmas parades, and Christmas pageants are popular events that are perfect for families.
Christmas dinner in London is not complete without a traditional Christmas roast. From traditional Christmas dinners to unique Christmas dishes, you can sample all kinds of festive foods during your visit.
No matter what kind of Christmas experience you're looking for, London is sure to have something to offer during the festive season. From Christmas markets to Christmas lights and carols, a Christmas vacation in London will be one you'll never forget!
Christmas getaway – Finland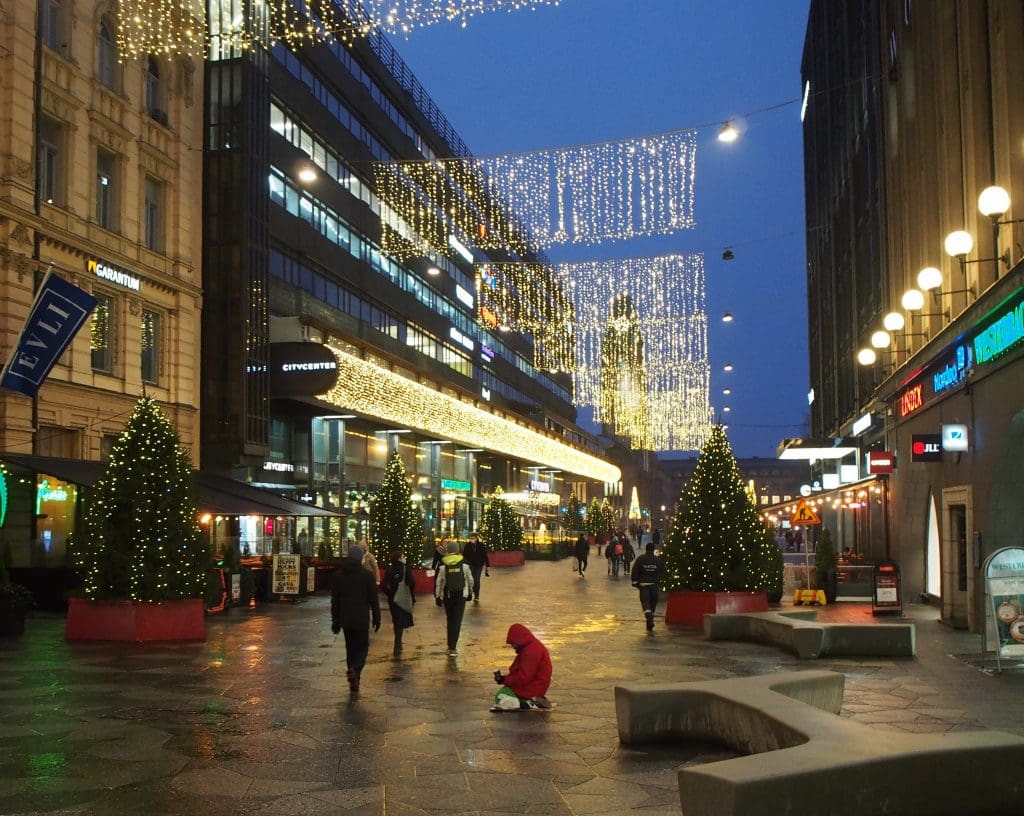 The Scandinavian nation – Finland– is known for its winter wonderland-like beauty during Christmastime – a white blanket of snow, cozy warm homes, and Christmas trees sparkling with lights. The Finns are quite serious about their celebrations and have some unusual traditions when it comes to Christmas. For example, they believe that Santa Claus lives in the northern part of Finland – Lapland, to be exact! It's a beautiful area with reindeer and huskies, perfect for Santa and his elves.
You may not know this, but Finns also love mistletoe during Christmas. In fact, they are known to hang it everywhere – from doorways to windowsills. According to Finnish folklore, mistletoe is said to bring good luck and fertility.
Christmas getaway – India
In India, it's often difficult to experience the white wintery Christmas that many people associate with the holiday. But this doesn't mean you can't still enjoy some festive fun without the snow! Depending on where you live in India, there are plenty of ways to celebrate Christmas – take part in local celebrations or simply create your own traditions at home. Think about gathering friends and family for carolling, exchanging gifts, and cooking delicious festive dishes like biryani or dahi vadas. Decorate your home with twinkling lights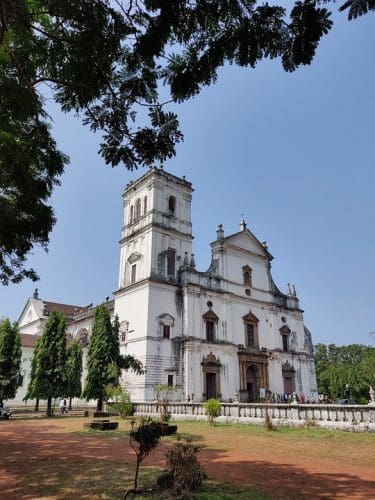 Participate in Christmas-themed activities like caroling, baking cookies, crafting decorations, or playing games. With a little bit of creativity and planning, you can have an amazing Christmas in Goa even without snow!
Goa at Christmas is a great time to explore the vibrant culture, stunning scenery, and amazing beaches. Enjoy Christmas feasts with delicious Goan dishes like vindaloo, cafreal, and sorpotel, all cooked to perfection for Christmas celebrations.
Explore Goa's Christmas markets for unique gifts and decorations, or take a Christmas cruise along Goa's stunning coast. Visit Christmas fairs and enjoy carols from local churches, or take part in Christmas traditions like midnight mass.
Goa is also home to some stunning Christmas-inspired churches, so why not take a Christmas pilgrimage and enjoy Christmas in style?
Christmas getaway – Philippines
The Philippines is home to many Christmas traditions that are sure to make your Christmas experience even more special. From Christmas feasts in the street, to traditional Christmas caroling, and intricate hand-made star lanterns, the Filipino people have lots of fun ways to celebrate Christmas.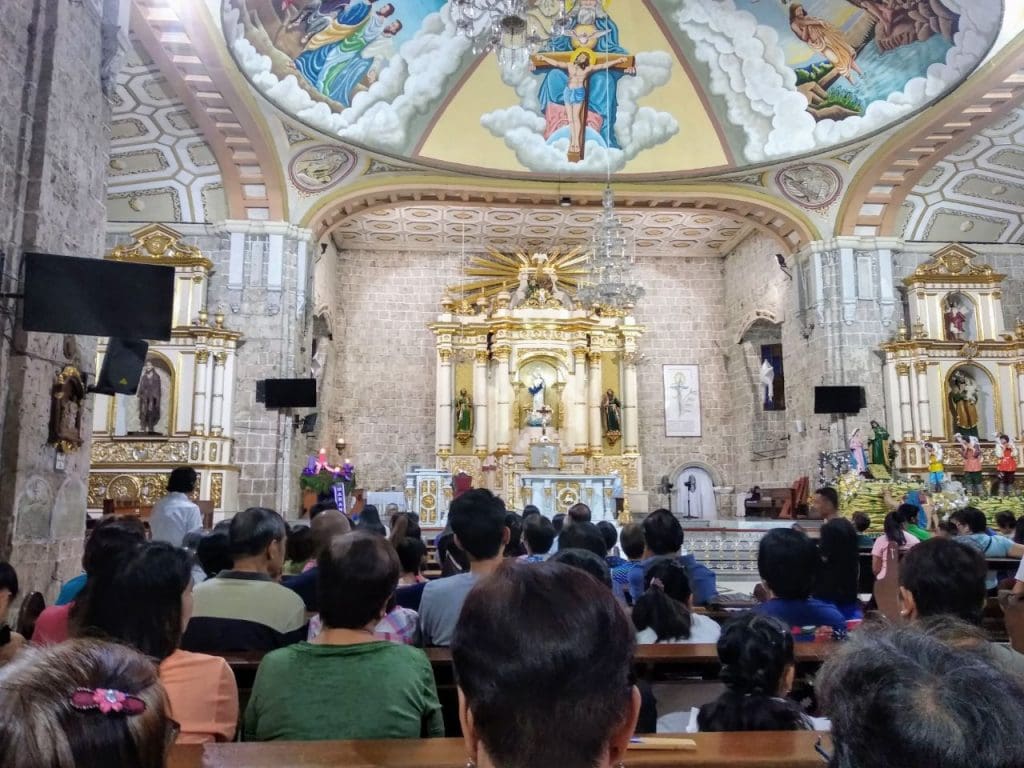 In the Philippines, the Filipino-Catholic tradition of celebrating Simbang Gabi or Misa de Gallo ("Mass of the Rooster") marks the start of a nine-day series of morning masses that culminates on Christmas Eve. During this period, devotees attend Mass each day before dawn to honor Mary in preparation for Jesus' birth. The celebration includes caroling from house to house and exchanging food among neighbors and family members.
Plus, Christmas is the perfect time to explore local cuisine. Enjoy Christmas favorites like Lechon, a pig-cooked whole and served with garlic rice, as well as delicious Christmas desserts like Bibingka and Puto Bumbong.
The Philippines is an amazing Christmas destination that you won't forget! Explore everything Christmas has to offer in this beautiful country and make Christmas memories that will last a lifetime.
Christmas getaway – Iceland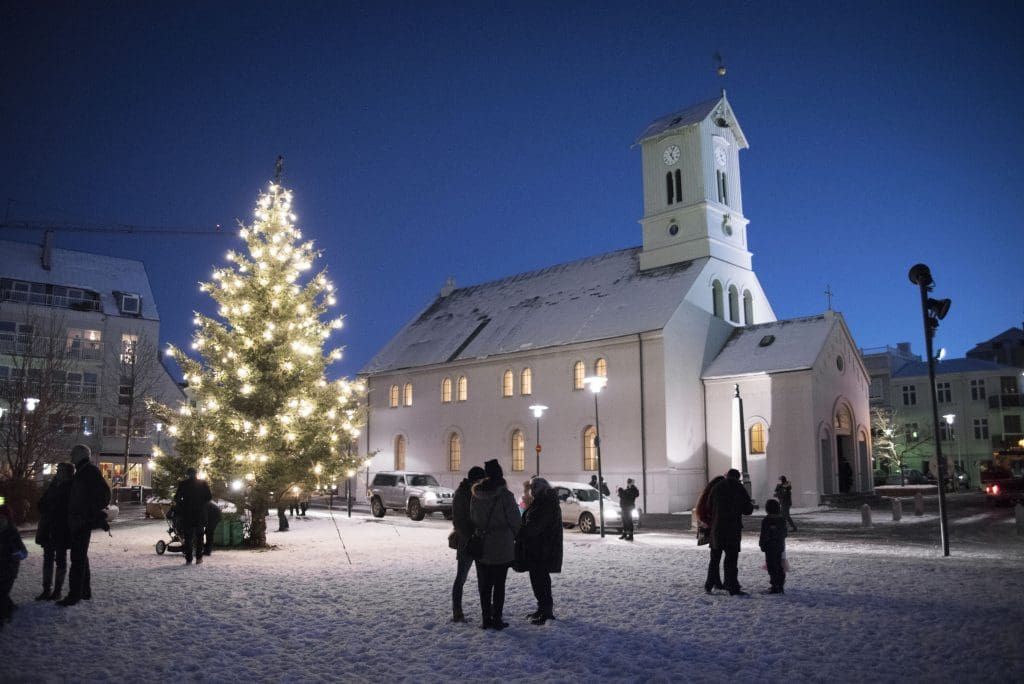 Iceland is a country with a rich Christmas tradition. Christmas in Iceland begins on the 13th of December and continues until New Year's Day. on December 24th, families often gather to open presents and enjoy a traditional Christmas meal together.
After Christmas dinner, people may attend church services or watch Christmas movies. Other popular Christmas activities are giving gifts to loved ones, playing board games, and singing carols. Some also go out for walks in the snow to admire the festive lights around town! Fireworks are lit at midnight on Christmas eve as part of the celebration.
Christmas getaway – Australia
Christmas in Australia is more than just another holiday. For one it's warm and sunny and for another, it's a holiday experience to remember. Whether it's waking up early to grab the best presents under the tree or tucking into a traditional Aussie Christmas feast, here are some of the top Christmas traditions you can enjoy during your stay in Australia: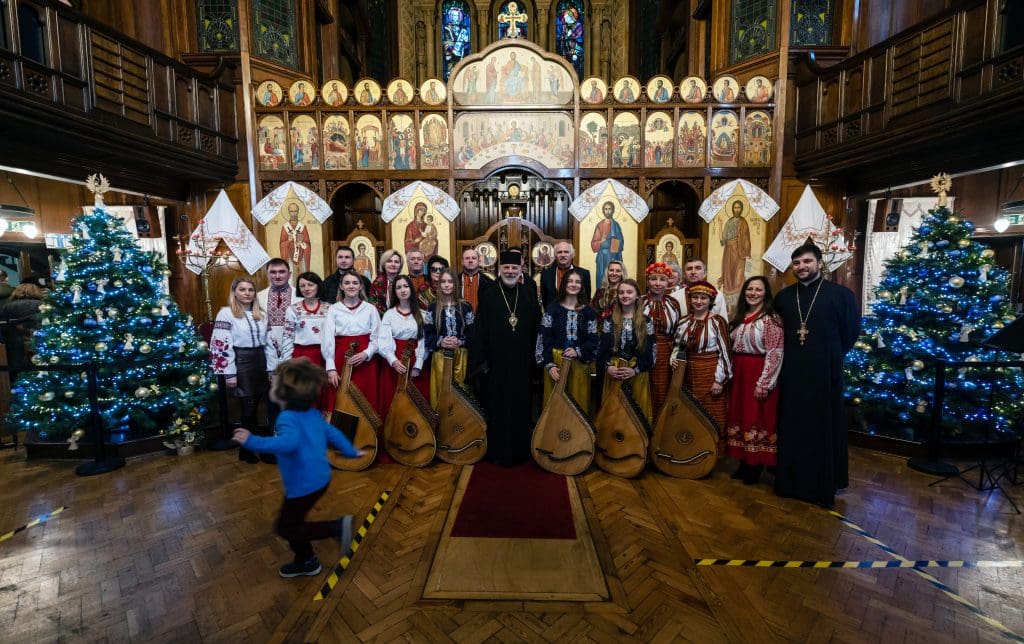 Christmas Carols by Candlelight: A popular Christmas event throughout cities and towns in Australia, Christmas carols by candlelight are a great way to kick off the festive season. With performances from choirs and bands under the starry night sky, this event is sure to get you into the Christmas spirit!
Christmas Day Swim: For those looking for a more daring Christmas experience, why not take part in the annual Christmas day swim? Held at many beaches across Australia on Christmas day, this tradition is a chance to have some fun and beat off the summer heat.
So if you're looking for a Christmas getaway, Australia is the perfect destination to enjoy warm non-snowy days under the sun.
Christmas getaway – Mexico
Christmas in Mexico is an amazing time of year for family and friends to come together and enjoy the festive spirit. Whether you're looking to explore colourful markets, take part in Christmas traditions like Posadas, Nochebuena, or Las Mañanitas, and experience Christmas like a local.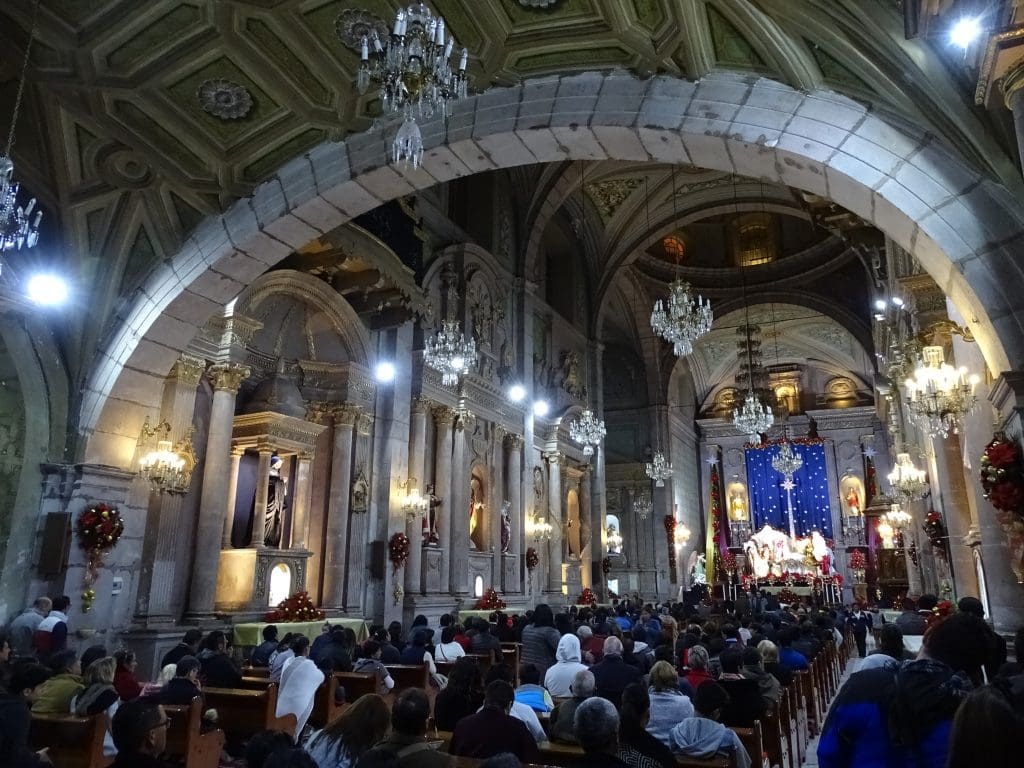 From exploring the ancient ruins of Teotihuacan to soaking up the atmosphere in lively cities like Guadalajara, Christmas is a great time to experience all that Mexico has to offer. With vibrant Christmas markets popping up throughout December offering unique gifts and decorations, Christmas in Mexico is the perfect time for shopping too!
But Christmas in Mexico isn't just about exploring cities or shopping, it's also a great time to soak in the special Christmas celebrations.
In Mexico, Christmas celebrations begin on December 16th with a tradition called 'Posadas'. This is where families and friends gather together for nine days of singing, prayer, and gathering at different houses.
On Christmas eve night (Nochebuena), families get together to celebrate Christmas with a festive feast. This includes traditional dishes like mole, tamales, pozole, and bacalao as well as Christmas sweets such as Ponche Navideño and Rosca de Reyes.
On Christmas morning, children and adults alike wake up to the sound of Christmas carols sung in the street. This tradition is known as Las Mañanitas and it's a great way to start Christmas day with lots of fun and joy.
So if you're looking for an unforgettable Christmas experience, Mexico can offer plenty of festive traditions for everyone to enjoy!
Christmas getaway – Norway
Christmas in Norway is a magical time of year and the perfect destination for an unforgettable Christmas getaway. With its stunning scenery, Christmas markets, and festive traditions, there's something to enjoy for everyone.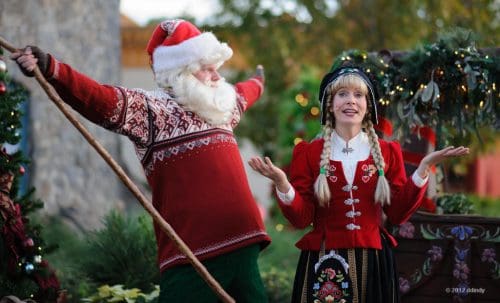 Take part in Christmas traditions such as lutefisk dinners with family and friends. Enjoy Christmas feasts featuring delicious Norwegian dishes like roast pork, wild game, and cured salmon, which are sure to get you into the Christmas spirit!
Admire the stunning scenery of Norway's snow-covered landscapes with winter activities such as skiing, snowshoeing, and dog sledding. Or relax in the Christmas atmosphere during a Christmas cruise across Norway's stunning fjords.
Christmas trees are decorated with small pickles in addition to lights and ornaments.
In Norway, Christmas trees are decorated with small pickles in addition to lights and ornaments. This tradition is said to date back to a story of an old man who hid a pickle in his Christmas tree on Christmas eve. This tradition is said to bring luck and good health in the coming year.
For foodies check out these Christmas food specialties
Christmas cakes are a traditional treat for the holiday season, usually made with fruitcake-like ingredients such as dried fruits, nuts, spices, and brandy or rum. It is typically light in color, heavily decorated with icing, and topped with marzipan figures or holly leaves. While recipes may vary slightly from region to region and household to household, baking a Christmas cake is a great way to bring the holidays into your home!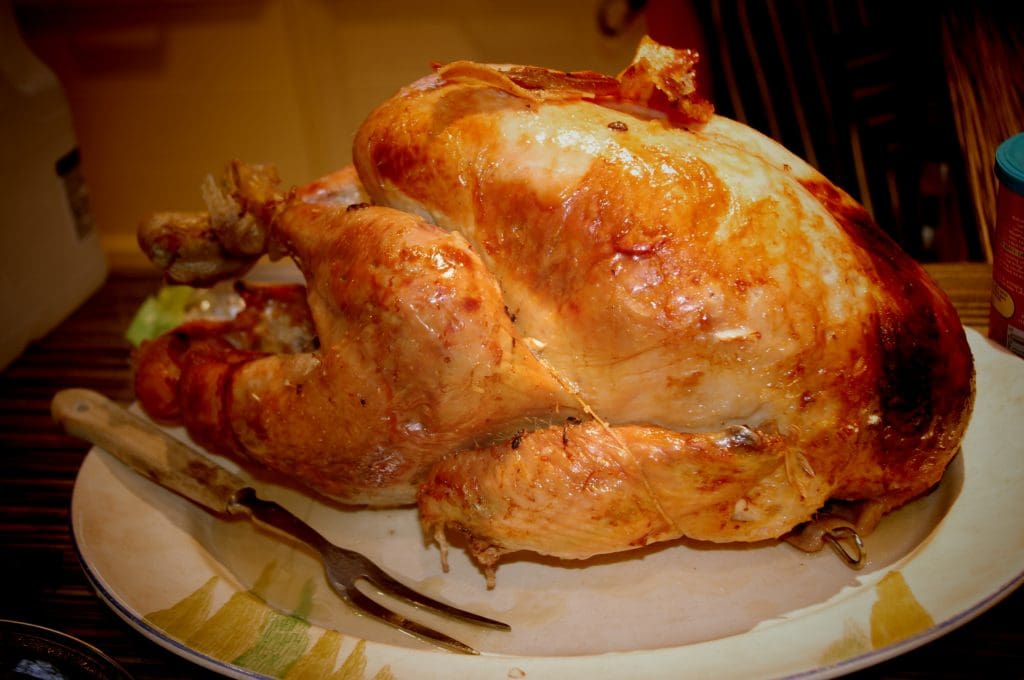 Turkey has long been a central part of many Christmas dinners around the world. Turkey is a Christmas staple dish in many countries. Preparing a turkey for Christmas dinner isn't as hard as it may seem. The rituals of preparing turkey are interesting! It should be thawed and marinated overnight with spices and herbs before cooking, and then roasted in the oven until golden brown.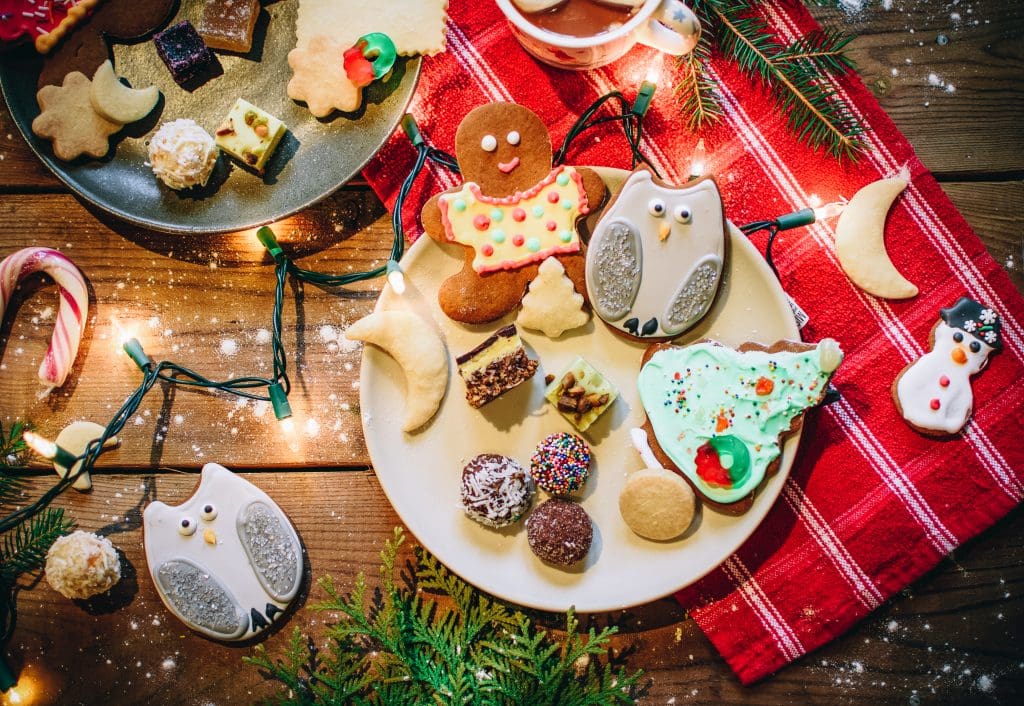 Fresh herbs and spices are used for additional flavor, and good cooks always make sure the cavity of the turkey is stuffed with aromatics like onions, garlic, celery, carrots, and apples. And finally, they keep an eagle eye on the turkey as it cooks – often using a meat thermometer as a great way of ensuring it's cooked through without overcooking.
For added flavor, home cooks stuff the turkey with ingredients like spinach, garlic, or bacon.
Christmas dishes can also include other traditional favorites such as stuffing, side dishes like roasted potatoes or sweet potato casserole, and vegetables like brussels sprouts or green beans almondine. For dessert servings of specialties like mince pies or Christmas pudding are popular. Festive flair is added by decorating plates with holly leaves and red ribbon.
There are so many delicious Christmas dishes that people prepare to make Christmas dinner special! Some other popular Christmas dishes include mulled wine, mince pies, and brussels sprouts with chestnuts.
Unique Christmas dishes make for truly unforgettable destinations. Christmas rituals are filled with lively traditions and unique dishes that help make this holiday season even more special.
Check out these Christmas food specialties in India
Christmas rituals are incomplete without Christmas food and there is no better destination than India to enjoy some amazing Christmas delicacies. From sweet mince pies, baked Christmas pudding, and Christmas cake to savory dishes like pork vindaloo or sorpotel, as well as delicious Appam or Mutta Roast, the list of festive treats available in India is truly mouth-watering.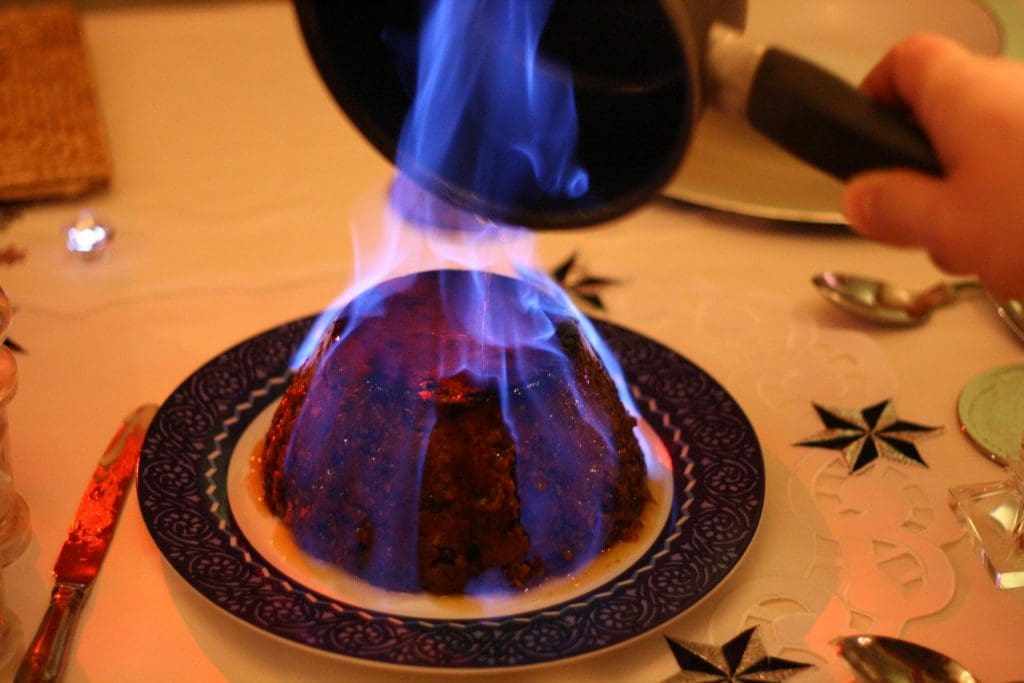 Christmas-special dishes in India also include some lip-smacking desserts like Christmas kheer, Christmas pudding, and Christmas fruit cake to name a few. With every region having its own unique version of Christmas dishes, there's no better way to explore the culture of India than through its delectable Christmas cuisine.
In Goa in India Christmas is referred to as "Natal" and Christmas cakes are a big part of the festivities. The traditional Christmas cake recipe includes ingredients such as plums, cherries, raisins, nuts, and alcohol. It is made with slow-baking techniques where butter is added several times between each layer of dough.
Unique Christmas dishes in Kerala India make Christmas a special destination for foodies of all tastes. Christmas rituals in Kerala include a variety of dishes like Appam, Mutta Roast, Pazhampori, and Neyyappam.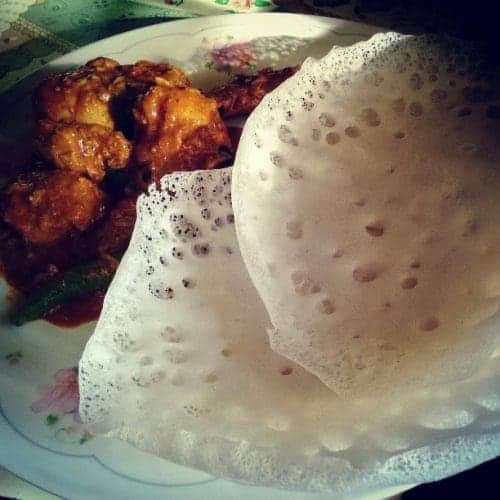 Appams are made with rice batter that is fermented overnight before being cooked on a griddle with coconut oil. Mutta roast is an egg dish with onions and spices, while Pazhampori is a type of banana fritter.
Neyyappam is made with jaggery, coconut pieces, and cardamom that are cooked in ghee or coconut oil for a rich taste. All these Christmas dishes provide an interesting mix of South Indian flavours and make Christmas a festive occasion to savour. Enjoy Christmas in Kerala with these unique Christmas dishes and savor their flavour for a truly memorable Christmas experience!
Check out these Christmas food specialties in the Philippines
Christmas in the Philippines is often celebrated with a feast that usually includes dishes like Lechon (roast pig), Pancit (noodle dish), and Puto Bumbong (purple rice cakes). A popular Christmas tradition in the Philippines is parol making. This involves creating star-shaped lanterns out of bamboo frames and colored paper that is hung up during Christmas time.
From Bibingka to Puto Bumbong and Christmas Hamonado, these Christmas delicacies will bring joy to your heart and tummy!
Bibingka is a type of rice cake that is typically cooked in clay pots over hot coals. It's served with grated coconut, butter, and sugar. Christmas wouldn't be complete without this Filipino staple!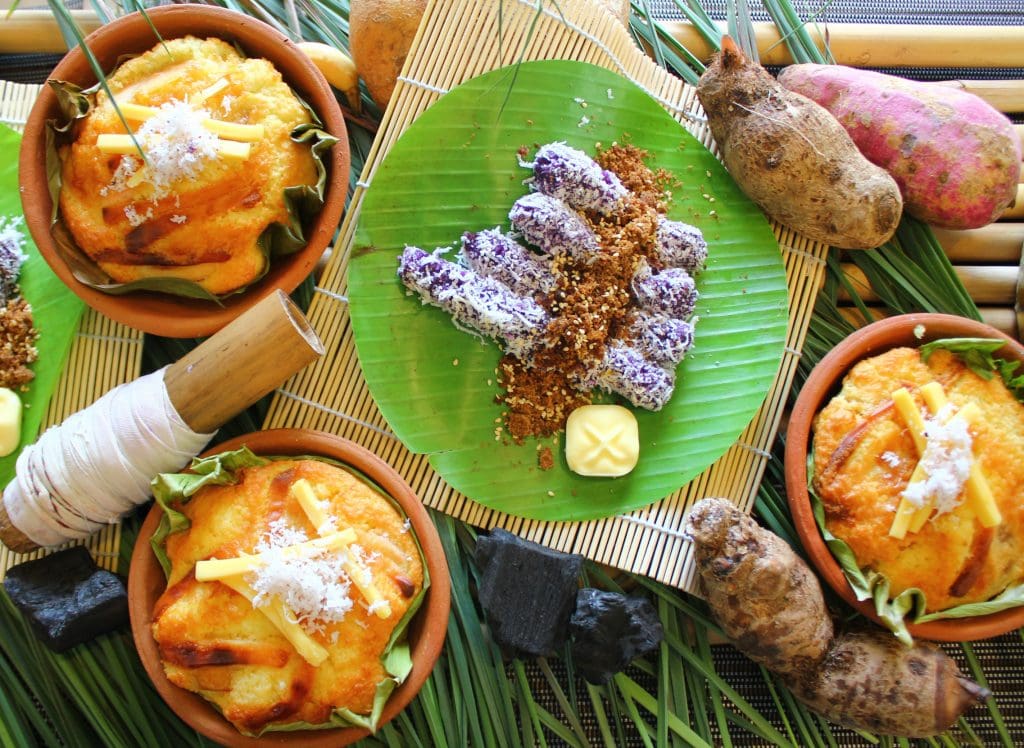 Puto Bumbong is a type of sticky rice cake that's steamed in bamboo tubes, then served with butter and shredded coconut. This Christmas delicacy is a must-try for anyone looking to get a taste of Filipino Christmas!
Christmas Hamonado is another Christmas favorite, and it's made with pork, sugar, and pineapple juice. This sweet and savory dish is sure to have you coming back for more. Christmas will be even sweeter with this delicious Christmas treat.
These unique Christmas dishes in the Philippines are sure to bring joy and Christmas cheer to your holiday season.
Check out these Christmas food specialties in Mexico
In Mexico, Christmas day is celebrated with a special meal of tamales and hot chocolate. Enjoy delicious traditional dishes such as mole, and bacalao, which are sure to get you into the Christmas spirit!
Unique Christmas dishes in Mexico add extra Christmas cheer to any holiday celebration. Christmas rituals such as tamales, ponche, and buñuelos bring families together to enjoy delicious meals while they share stories and laughter.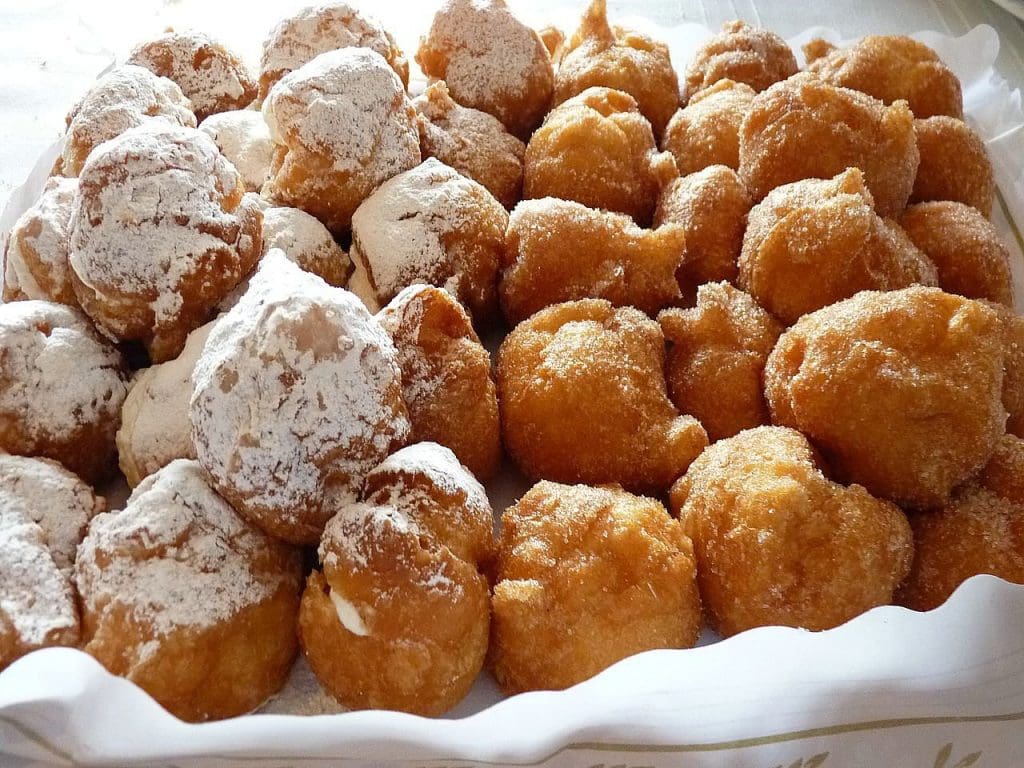 These Christmas food traditions have been passed down through generations and continue to be enjoyed today throughout Mexico. Tamales are the star of Christmas in Mexico, made with masa, steamed in a corn husk or banana leaf, and filled with your favorite ingredients.
Ponche is a traditional Christmas punch made of hibiscus flowers, apples, oranges, prunes, pears, and spices. Buñuelos are crunchy fried pastries dipped in syrup or honey that bring the perfect sweet note to Christmas dinner.
Christmas wouldn't be Christmas without these unique Mexican dishes to enjoy with family and friends! Make Mexico your Christmas food destination this year, and experience the traditions that have been around for centuries. Celebrate Christmas with authentic Mexican cuisine and start a new holiday tradition of your own.
Check out these Christmas food specialties in Iceland
Unique Christmas dishes in Iceland offer an authentic Christmas food experience unlike any other destination in the world.
From traditional Christmas stews to smoked lamb, Icelandic Christmas dishes are sure to delight anyone looking for a festive feast! Christmas rituals such as the bonfire on Christmas Eve and the parade of Jólasveinar (also known as Yule Lads) add charm and flavor to the Christmas spirit.
The Christmas season in Iceland is a time of celebration, family gatherings, and plenty of delicious food. In Iceland, the Christmas meal usually includes smoked lamb, cured ham, fermented shark, boiled potatoes, mash or peas pudding, and Christmas bread. Other delicacies include a variety of dishes such as smoked puffin, fermented shark, salted and dried fish, Christmas rice pudding, and Christmas compote.
Smoked puffin is one of the most popular Christmas dishes in Iceland. It is made by marinating pieces of puffin meat in a mixture of onion, garlic and bay leaves before smoking it over a fire. Fermented shark is another Christmas delicacy in Iceland; It is prepared by burying the shark meat in the sand for several months before eating.
Smoked lamb is a traditional Christmas dish in Iceland that is sure to please any meat-lover. The lamb is first rubbed with a spice mixture, then smoked over an open flame for hours. The result is a juicy, flavorful cut of lamb that can be served as the centerpiece of your Christmas dinner menu. To really elevate this dish, serve it alongside some traditional Icelandic sides such as mashed potatoes, root vegetables, and stewed kale.
Another classic Christmas dish in Iceland is Christmas stew, known as Kjötsúpa. This hearty stew is usually made with lamb, carrots, potatoes, and peas in a thick and flavorful sauce. Christmas stew is sure to fill your guests with warmth on any cold winter night!
For dessert, try out some traditional Icelandic Christmas cookies. These cookies are typically flavored with cardamom and spice, giving them a unique flavor that is sure to delight your taste buds. Christmas rice pudding is made with raisins and cinnamon, while Christmas compote consists of boiled prunes served with sweet cream or ice cream.
No Christmas feast would be complete without a traditional Christmas beverage. The Christmas drink of choice in Iceland is the mulled wine known as "glögg", which is made with red wine, spices and citrus fruit flavors. Enjoy a cup of glögg while you relax and enjoy the Christmas season!
No matter what Christmas dish you choose, Icelandic Christmas dishes will give any Christmas feast a unique and festive flavor. From smoked lamb to Christmas stews and traditional desserts, there's something for everyone to enjoy this holiday season.
Check out these Christmas food specialties in Finland
Unique Christmas dishes in Finland are a must-have each Christmas season! Many Christmas rituals and customs are focussed around the Christmas table, with each family preparing their own special recipes. From oven-baked salmon to rice porridge, these dishes can be found across the country as Christmas dinner spreads. From gingerbread cookies to Christmas ham, Finnish Christmas food is sure to satisfy your holiday cravings!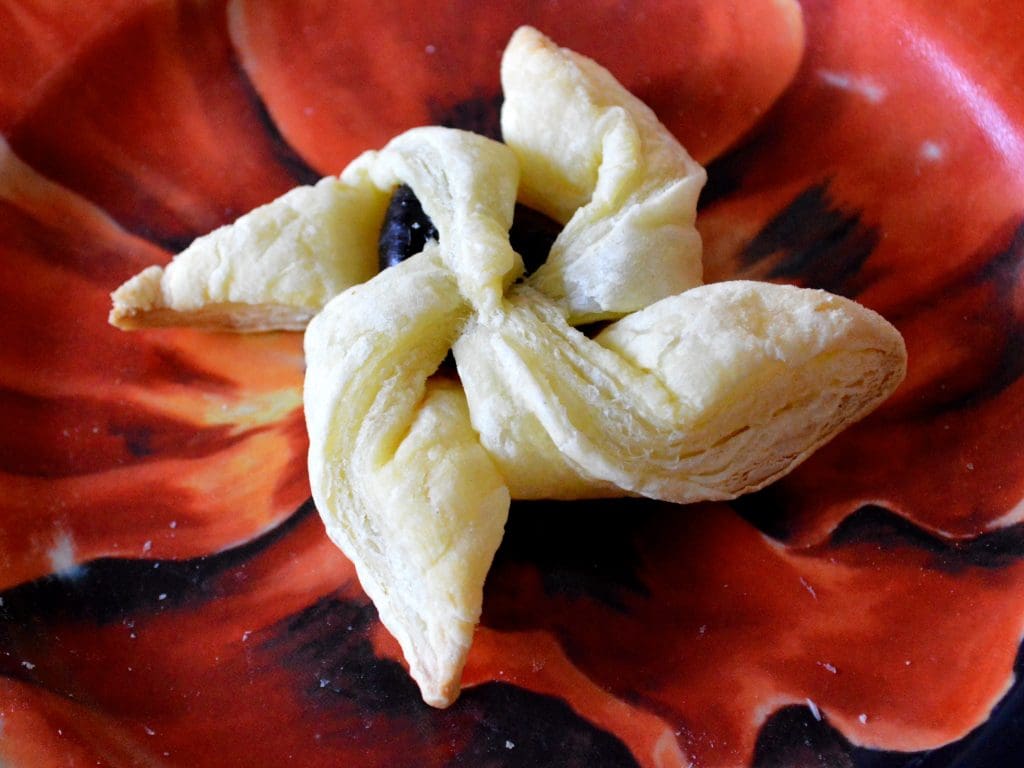 Traditional Finnish Christmas dishes are a key part of Christmas celebrations in Finland. Christmas rituals often involve a Christmas meal, which usually consists of dishes such as joulutorttu (Christmas tart), karjalanpiirakka (Karelian pasties), riisipuuro (rice porridge), lanttulaatikko (rutabaga casserole), and Christmas ham. All of these dishes are often served with a variety of Christmas desserts, such as joulutorttu (Christmas tart) and pipsa possu (gingerbread pig).
Finnish Christmas meals have become a global destination for holiday foodies, who love to indulge in the unique Christmas cuisine of Finland. Traditional Christmas dishes are often accompanied by a variety of Christmas drinks, such as punssi (spiced wine), glögi (mulled wine) and lonkero (berry-flavored alcoholic drink).
No Finnish Christmas is complete without these traditional Christmas dishes – so if you're looking for a Christmas food destination to visit this season, head over to Finland and enjoy some delicious Christmas cuisine!
Check out these Christmas food specialties in Norway
Christmas in Norway is a magical time of year, and a great opportunity to try out some delicious Christmas delicacies. Norwegian Christmas feasts usually feature traditional dishes like roast pork, cured salmon, wild game, and lutefisk. Lutefisk is the most popular Christmas dish in Norway and consists of cod treated in lye, then soaked and cooked. It is usually served with potatoes, bacon, and white sauce, as well as side dishes like mashed peas and carrots.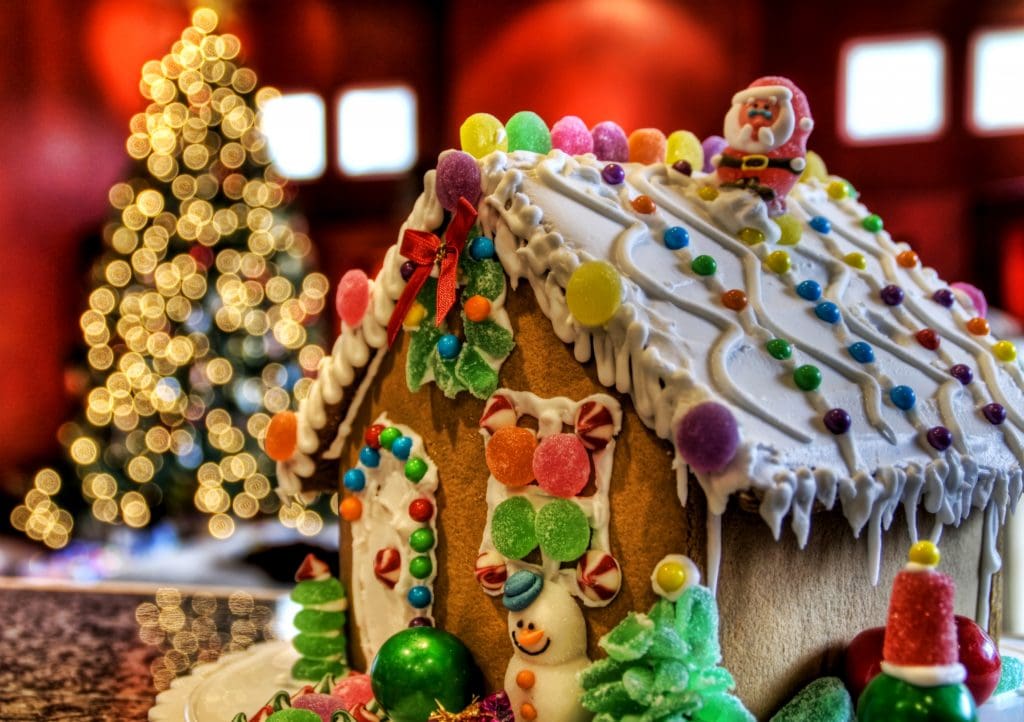 Rosti is another Christmas favourite in Norway, which consists of shredded potatoes cooked into a cake-like shape and topped with an egg or smoked salmon. Christmas in Norway is also the perfect time to indulge in Christmas treats like gingerbread, marzipan, and chocolate truffles. And of course, there's gløgg, a warm Christmas drink made with mulled wine, spices, and raisins!
Check out these Christmas food specialties in London
Unique Christmas dishes in London are an essential part of Christmas rituals in the city. From roasted turkey to Christmas pudding, and from mince pies to Christmas cake, there is no shortage of festive food destinations in London.
For those looking for something a little more unique, there are Christmas dishes inspired by London's diverse cultural landscape. This includes Indian-style curries and kebabs, Caribbean Christmas dishes including curried goat and rum punch, and even Christmas-themed sushi rolls.
Of course, no Christmas dinner would be complete without a roast turkey at the centre of the table – but there are plenty of side dishes to choose from as well. Traditional Christmas favourites such as roast potatoes, roasted vegetables, and stuffing feature in Christmas menus across London, but there are also more unusual Christmas dishes to be found.
Parsnips made with Christmas spices and chestnuts roasted in butter give Christmas dinner a delicious twist, while Christmas-spiced cranberry sauce adds the perfect sweet finish. With so many unique Christmas dishes on offer in London, it's easy to find something special for your Christmas dinner. No matter what Christmas dish you choose, it's sure to be a festive feast in London!
Check out these Christmas food specialties in Australia
In Australia, Christmas is celebrated in the summertime! This means that Christmas dinners usually involve barbecues and lighter dishes such as cold salads instead of the heavier roasted meals common in more northern countries.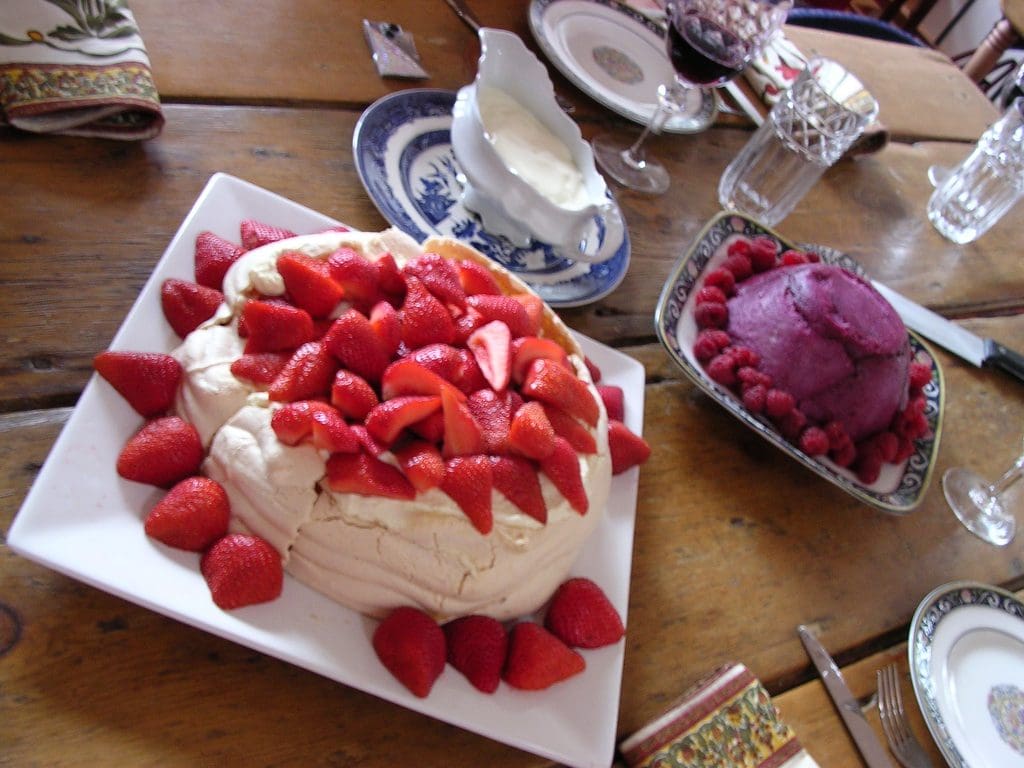 For Christmas dinner in Australia, people may enjoy a spread of seafood like prawns, salmon, or lobster along with sides such as grilled vegetables and steamed greens. Popular Christmas desserts include Pavlova, Christmas pudding, trifle, and cherry ripe! Christmas carols are sung before dinner on Christmas eve and Christmas day brings beach trips, swimming, and family gatherings for lunch. Christmas decorations often feature bright colors to make up for the lack of snow!
Read more: Latest