Ready to explore the unexplored? Come with us on an adventure to Arunachal Pradesh where historic forts, crystal-clear lakes and natural wonders await! Arunachal Pradesh is a fascinating state full of less-travelled areas that are unexplored and beautiful.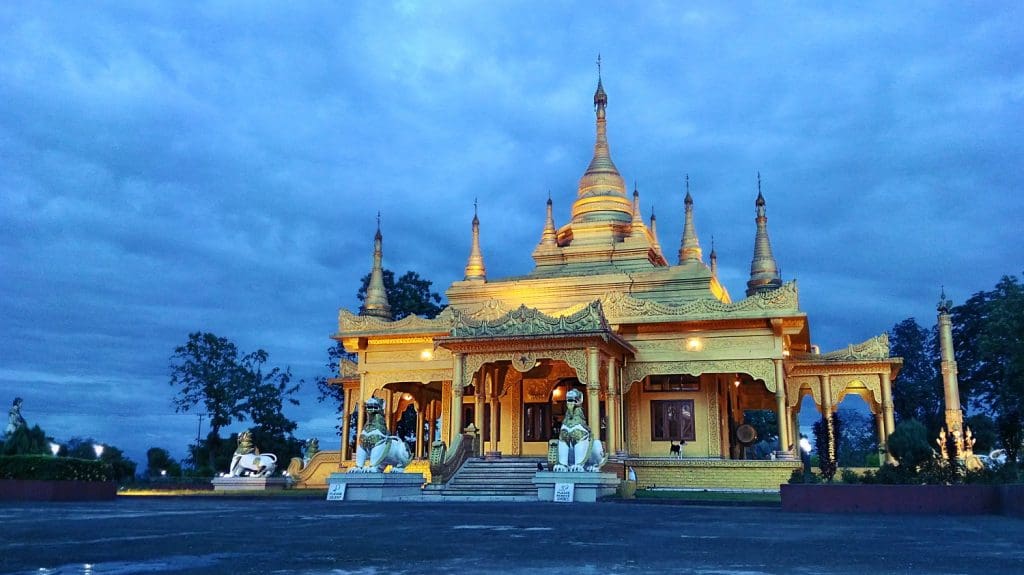 Arunachal Pradesh has historic sites such as the Ita Fort, Dirang Dzong, Jaswantgarh, and Bhismaknagar Fort, which are excellent examples of the region's history. Beautiful lakes such as Glow Lake, Shonga-tser Lake, and Pankang Teng Tso are also worth seeing if you enjoy nature. Arunachal Pradesh also has a lot of things to do that will make you fall in love with it.
With so much to offer travellers, it's no surprise that Arunachal Pradesh has its own collection of fascinating facts. Here is some information that will astound you:
Arunachal Pradesh is a state with a distinct tribal population. There are 26 major tribal groups and 100 sub-tribal groups in the state. This alone demonstrates how unique this state is.
One thing to keep in mind about Arunachal Pradesh tourism is that you'll require a special permit as well as inner-line permissions to enter the state.
Arunachal Pradesh is honoured to be the home of the Twang Monastery, which is India's largest and second-biggest monastery.
The Dhola-Sadia Bridge connects the states of Arunachal Pradesh and Assam. In India, this is the country's longest river bridge at 9.15 kilometres in length.
The fact that Arunachal Pradesh's official language is simply English is a fascinating detail about the state.
Arunachal Pradesh has a population density of at least 13 persons per square kilometre.
Namdapha national park is located in the state and is the only protected area in which all four big cats may be found. Tigers, leopards, snow leopards, and clouded leopards are among them.
Itanagar is the capital of Arunachal Pradesh.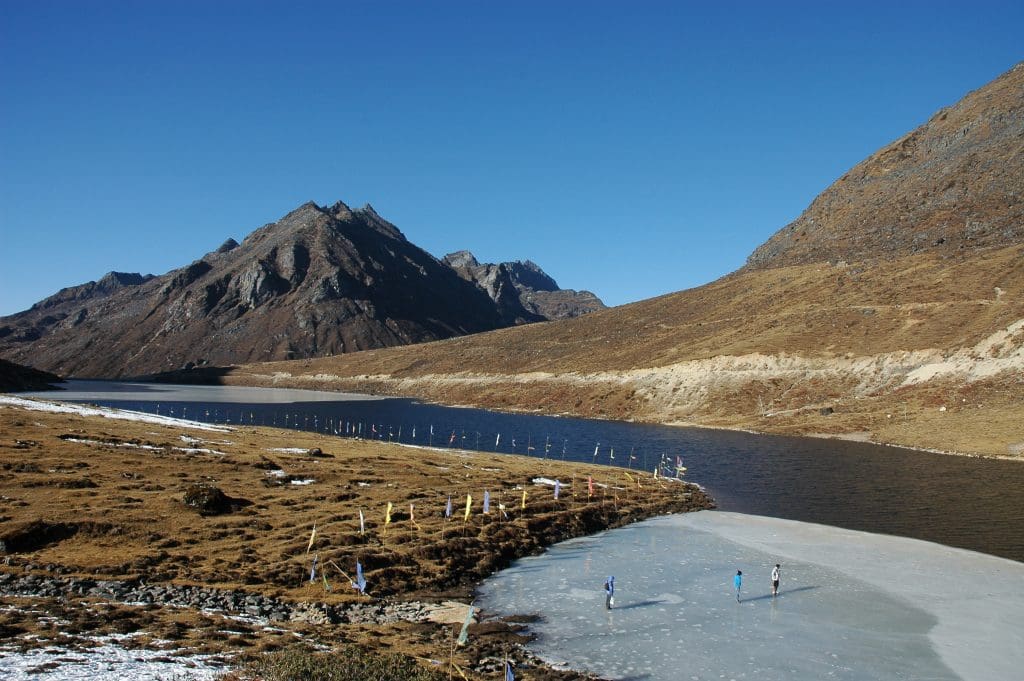 As a tourism destination, Arunachal Pradesh is India's least visited state. Few people have taken the time to visit this lovely state. The fact that this state requires special authorization to visit is one of the key reasons. However, once you see Arunachal Pradesh's natural beauty, you would fall in love with it. It will keep you enthralled for the duration of your visit.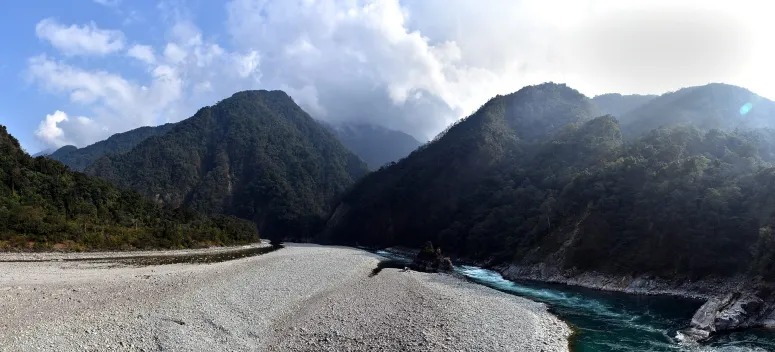 Join us as we take you on a journey of discovery of the 10 best experiences one can have in Arunachal Pradesh.
10 Best experiences one can have
Namdapha National Park
There are only 20 locations in India where you can see the Red Panda. The Namdapha National Park in India is one such place. You must protect the Red Panda population wherever it is found, as they are extremely uncommon. This is the country's third-largest park, as well as a biodiversity hotspot.
This is the park where we can see the tiger, leopard, clouded leopard, and snow leopard, as well as the other four big cats. Hike through the rain forests with a guide from Duban till you reach Lisu Village. You can see Red Pandas at both this location and Arshu. All of these factors combine to make the location one of the best locations to visit in Arunachal Pradesh.
Tawang
Tawang in Arunachal Pradesh is a high-altitude town nestled in the Himalayan foothills. Because of its elevation of 10,000 feet, this location is a mountain lover's dream. This is the place to go if you're looking for high-altitude spots in Arunachal Pradesh.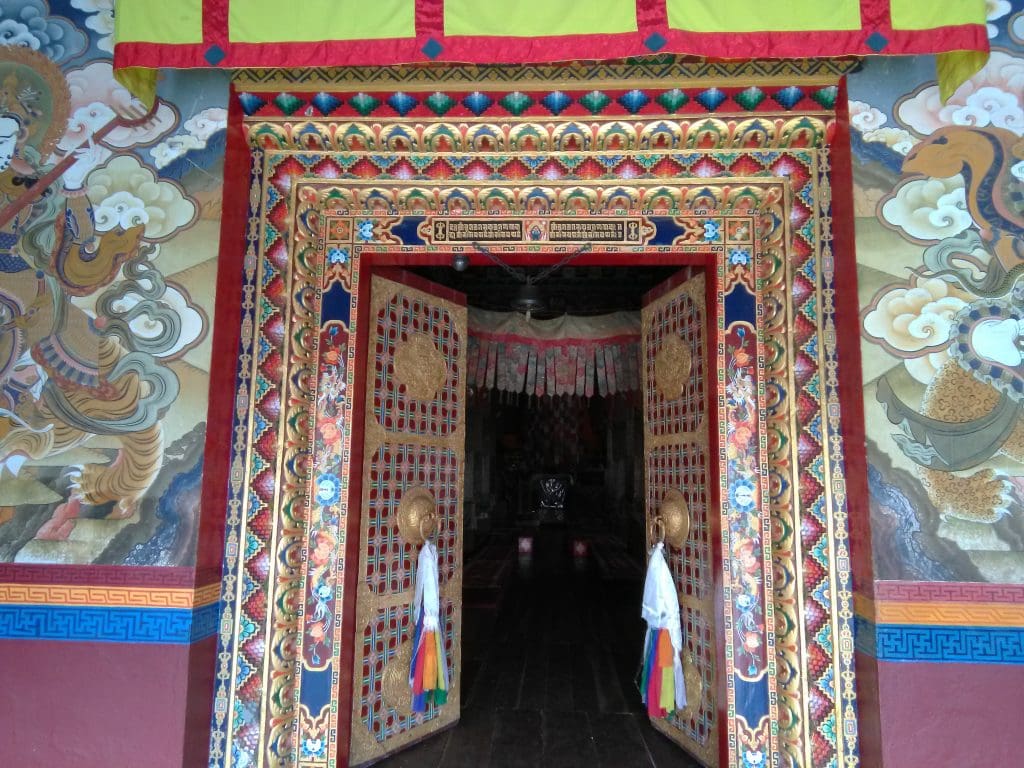 There are numerous tourist attractions in this charming town. Buddhist monasteries, high-altitude passes, and several picturesque lakes are all worth photographing. The largest monastery in India, as well as the Tawang war monument, are among the most notable things to visit in Tawang. The months of March to June and September to October are ideal for visiting this location.
Sela Pass
At an elevation of 13,700 feet, this mountain pass is located. This location, which is covered in snow all year, is open to travellers. Buddhists regard it as a sacred site, and they think there are 101 lakes surrounding it. The Sela lake is the pass's claim to fame. This lake is unique in that it freezes over during the winter season, creating a spectacular sight. This location is a photographer's dream and a nature lover's utopia.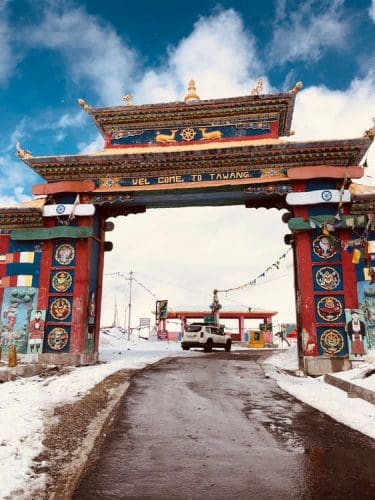 While riding across this pass, you will be able to observe the Himalayan peaks and enjoy the stunning beauty of the mountains of Arunachal Pradesh. The months of March to April and October to November are ideal for visiting this location. The time you spend in Sela Pass will be one of the most memorable parts of your trip to Arunachal Pradesh.
Tezu
This location is a tourist magnet and one of the most important sites to visit in Arunachal Pradesh. This is nestled in the beautiful Mishmi Hills. The animal refuge, botanical garden, and many other activities are available in this town. The Glow Lake, located amid the snow-capped mountains, is one of Tezu's most popular destinations.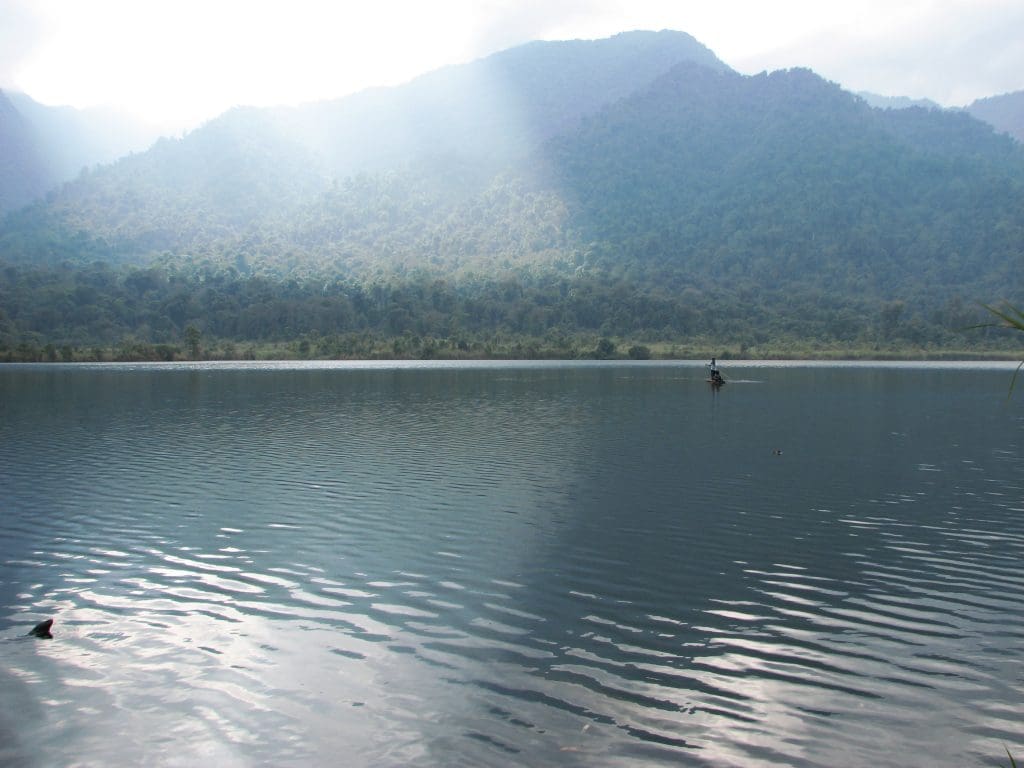 This town will provide you with both a natural and cultural experience. It will make you feel at ease, and the atmosphere created by this town is ideal. This is without a doubt one of the most beautiful spots in Arunachal Pradesh. Between December and July is the best time to visit this location.
Dirang
This is a tourist destination that caters to all types of visitors. Backpackers particularly enjoy this location because of the unique experience it provides. Dirang, which is located in the West Kameng region, enjoys beautiful weather throughout the year, making it one of the greatest places to visit for travellers.
This nice weather is due to the altitude of the location, which is 4,600 feet above sea level. Learn about the numerous tribes that dwell there, as well as their culture and traditions, while visiting Dirang for its gorgeous spectacular scenery. The hot water spring, Dirang Dzong, and the Yak research centre are all must-see attractions in Dirang. These factors combine to make this a place worth seeing at least once in your life.
Pasighat
The Pasighat is a wonderful region with breathtaking views, located near the Siang River Valleys and the Himalayas. This is the state's oldest town, often known as the "Gateway of Arunachal." This location is ideal for learning about the culture and traditions of the people who live there. Surfing, fishing, wildlife safaris, angling, and a variety of other exciting activities are available here.
The Daying Ering Wildlife Sanctuary, Pasighat Buddhist temple, and Bodak Scenic Area are just a few of the things in Pasighat that you should not miss. Between January and June is the best time to visit this location. Come to Arunachal Pradesh to see what a true experience is like.
Nuranang Falls
This picture-perfect natural gift to Arunachal Pradesh is located in the Tawang district. The Nuranang Falls will appear to be dripping with water from above. Nature's magnificent work of art. This fall's picturesque surroundings make it a photographer's dream come true.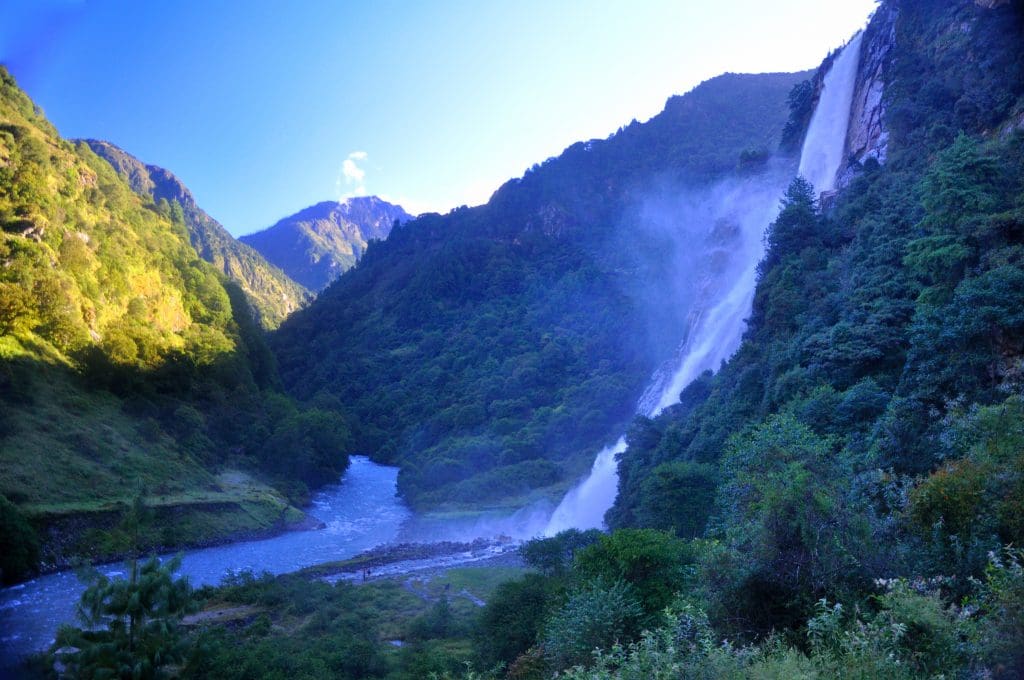 The best site to visit in Arunachal Pradesh is a hundred-foot-high waterfall. The Niranang falls, also known as the Bong falls, are located at a height of 6000 feet above sea level. Spend some time with nature at Nuranang Falls, which is a hidden gem. Since few people are aware of the Bong Falls, you can spend some valuable alone time relaxing in the calming water. If you want to get the most out of your visit, go between June and November.
Sangti
The Sangti Valley is best described as "a bit of heaven" due to its natural splendour. The Sangti valley, about 15 kilometres from Dirang, is nestled in the Eastern Himalayas. One of the key reasons to visit the Sangti valley if you want a calm vacation is that it is not a well-known tourist destination.
The mountains, rivers, and crystal pure water will take your breath away because it will be a breathtaking sight. The months of November and December are when you'll see a lot of migratory birds travelling through. It'll be an unforgettable experience. Aside from that, there is a diverse range of plants and animal to be found. As a result, it's one of the best places to get back in touch with nature.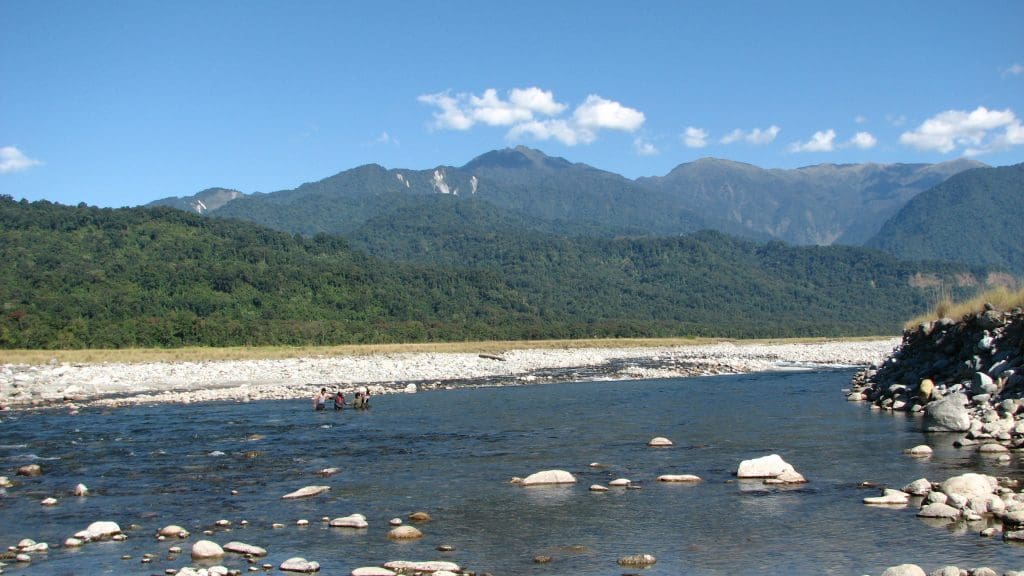 Bumla Pass
The Bumla Pass, at an elevation of 15,200 feet, is located on the Indo-China border. This region is weird to look at because it is completely covered with heavy sheets of snow.
This is a place that anybody who enjoys snow should visit at least once. View the four border personnel meeting places between India and China. (BPM). The Bumla pass is home to a high-altitude lake that is a popular tourist destination in the area. The name of the lake is Sangestar Tso, and the vista of the lake is one of the most beautiful sights you will ever see. This location is deserving of a spot on your Arunachal Pradesh vacation itinerary.
Pakhui Wildlife Sanctuary
The Pakhui Wildlife Sanctuary, also known as the Pakhui Tiger Reserve, is a must-see destination for all wildlife lovers. The wildlife sanctuary is in the state's East Kameng District, and it spans 862 square kilometres near the foothills of the Himalayas.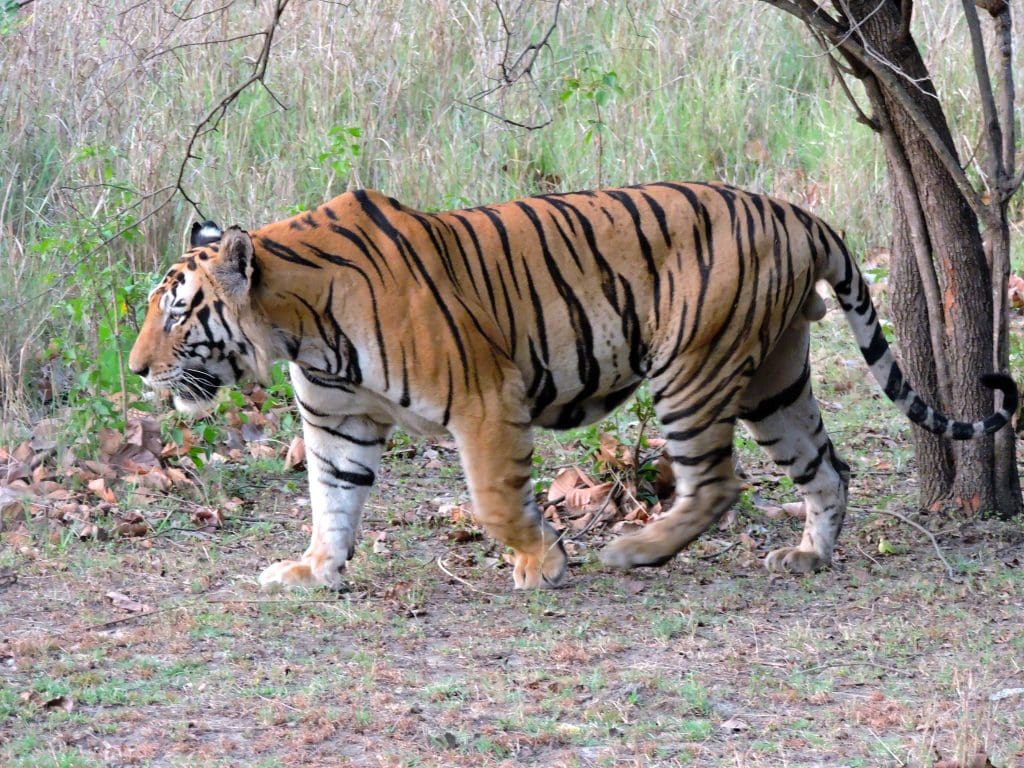 The sanctuary, which was designated as a tiger reserve in 2002, is home to a large tiger population. There are 40 mammals in this park, including tigers, leopards, barking deer, elephants, and many others. Many migratory birds use Pakhui as a stopover point. Take part in various activities such as nature walks, tribal programmes, and wildlife safaris.
A cultural melting pot with 26 major tribes
Arunachal Pradesh is a cultural melting pot, boasting over 26 major tribes and sub-tribes each with their own distinct traditions and customs. For example, the Adi, Galo, Aka Apatani Nyishi Tagins Bori Bokar are all native to Arunachal Pradesh; worshipping sun and moon as per Donyi-Polo religion.
West Kameng district's Monpa tribe follows Mahayana Buddhism while Tawang's Sherdukpen looks towards Hinayana for guidance. Both sects are particularly prominent in Lohit's Khamptis Singphos clans too! Other tribal beliefs abound including animal worship making this state truly unique within India.
The people of Arunachal Pradesh are warm and friendly and live in harmony with nature. The beautiful state and its people keep alive the tremendous anthropological richness that it is bequeathed with and showcase their culture through colourful festivals.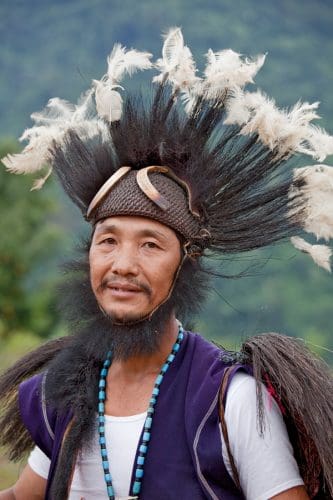 Many more hidden gems
Arunachal Pradesh state's 10 best experiences are only the tip of the iceberg of discoveries that this region has to offer. There are many more hidden gems that make up the rich cultural and natural heritage of this state. From trekking through picturesque landscapes to exploring ancient monasteries, Arunachal Pradesh is sure to leave one with unforgettable memories.
The beauty of its lush rainforests, snow-capped mountains, pristine rivers and lakes offers a unique experience that is unlike anywhere else in India. The state also offers some spectacular spots for bird watching, rafting, fishing and camping. Whether it's a road trip or a sightseeing tour, Arunachal Pradesh is sure to provide an unforgettable experience. With its unspoiled natural beauty and diverse cultures, it's no wonder that this place is often referred to as "Paradise on Earth".
Read More: Latest