India is known for its rich cultural heritage and extraordinary temples.
People from all over the world come to India to visit these temples and witness the culture and spiritual experiences that it offers. Every temple in India tells its own unique story.
Here are some of the most extraordinary temples in India that are a must-visit.
Shree Mahalaxmi Temple, Maharashtra
The Mahalaxmi Temple, located on Bhulabhai Desai Road in the Mahalaxmi neighborhood, is one of Mumbai's most famous temples.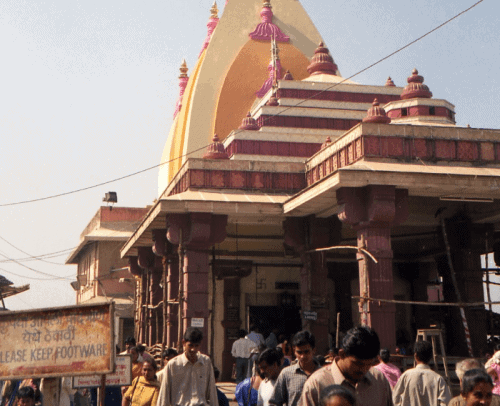 Mahalakshmi, Devi Mahatmyam's principal deity, is honored here. Dhakji Dadaji, a Hindu trader, constructed the temple in 1831. Images of Mahakali, Mahalakshmi, and Mahasaraswati can be found in the Mahalaxmi temple.
Guruvayur temple, Kerala
Guruvayur Temple is a Hindu temple in Guruvayur, Kerala, India, dedicated to Lord Guruvayurappan (the four-armed form of Lord Vishnu). It is administered by Guruvayur Devaswom.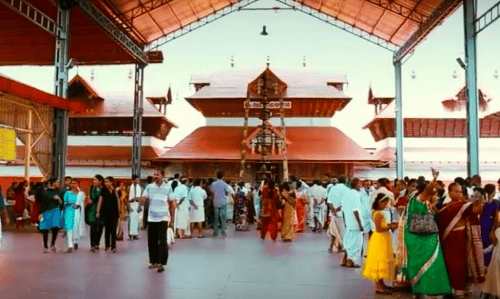 It is known as Bhuloka Vaikunta and is one of the most prominent Hindu pilgrimage sites in Kerala (Holy Abode of Vishnu on Earth). It has a Kerala architectural style.
Dakshineswar Kali Temple, West Bengal
The Hindu navaratna temple Dakshineswar Kali Temple is located in Dakshineswar. Rani Rashmoni constructed the famed Dakshineswar temple, which houses the Goddess Kali, after seeing a dream while she was about to embark on her trip to Benaras.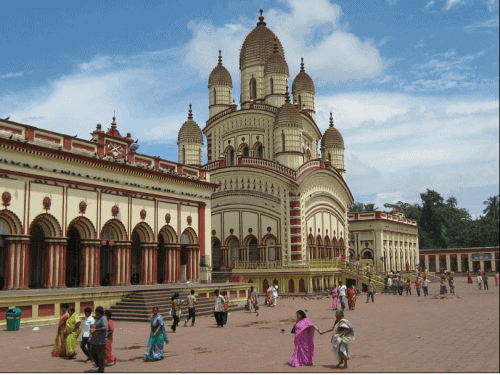 On Thursday, May 31, 1855, the temple was dedicated in the name of Rani's Guru, and Ramkumar, the head priest, installed the idol of Kali in the new temple in spectacular magnificence.
Ramanathaswamy Temple, Tamil Nadu
The Ramanathaswamy temple is a tourist attraction in and of itself. The temple is embellished with a towering 38-meter 'Gopuram' with its beautiful, intimidating construction, long corridors, and aesthetically carved pillars.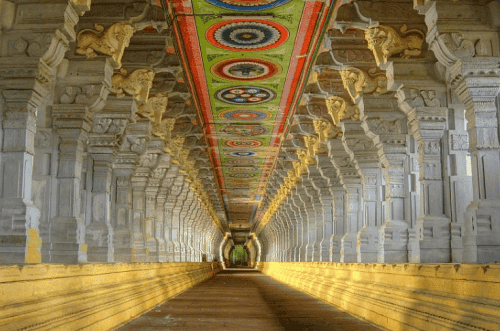 The temple has been built by monarchs since the 12th century, with Sethupathy Maravar starting the huge Ramanathaswamy temple, which boasts the 'Third Corridor,' which was completed by his successor, Maravar. It is one of the most ancient temples around the world.
Shree Jagannath temple, Odisha
Odisha is renowned as Lord Jagannath's home state (literally meaning the Lord of the Universe). The temple, which was established in the 12th century AD, is the core of the Jagannath cult, and people from all over the world visit Puri throughout the year. It is often considered the most beautiful Hindu temple in the world.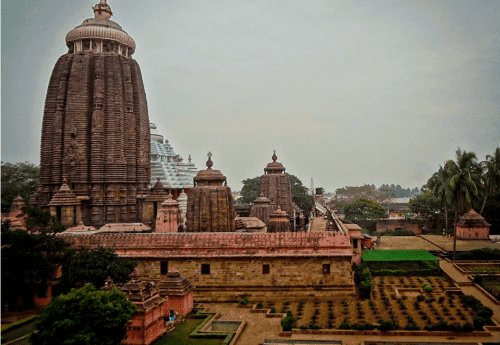 The mystique associated with Lord Jagannath's worship overshadows this majestic temple's architectural beauty. The massive temple, which is built on a high platform, is an architectural masterpiece in and of itself.
Chintala Venkataramana Swamy Temple, Andhra Pradesh
Sri Chintala Venkataramana Swamy Temple is a well-known temple in Tadipatri, Andhra Pradesh's Anantapur district. Timma Naidu, son of Ramalinga Naidu, a Vijayanagar chieftain, is said to have built this temple in the 16th century.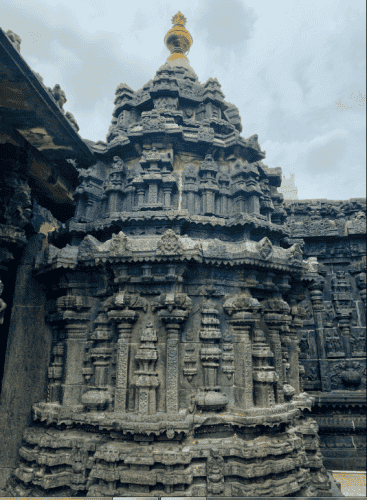 It was constructed in a similar fashion to Hampi's Vittala Temple at the same time. Because they were built on the same land plan, most of the elements of these two temples are very similar.
Shree Govindajee Temple, Manipur
Shree Shree Govindajee Temple is Manipur's famous and historic Vaishnavite center.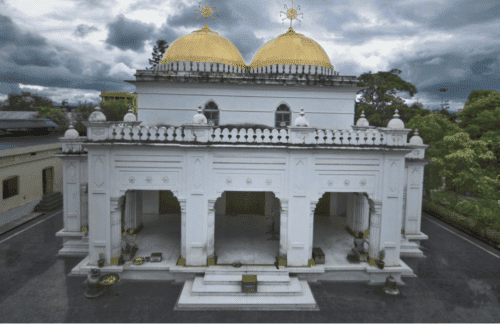 It has a golden twin-domed temple that draws a significant number of devotees who engage in various spiritual activities. Tourists are welcome to visit the old Govindajee temple and participate in the daily festivities.
Hoysaleshwara Temple, Karnataka
In Halebidu, Karnataka, there is a Hindu temple. It's also known as the Halebidu temple, and it's the area's largest. This temple is 150 kilometers from the city of Mysore, considered the most beautiful temple in the world.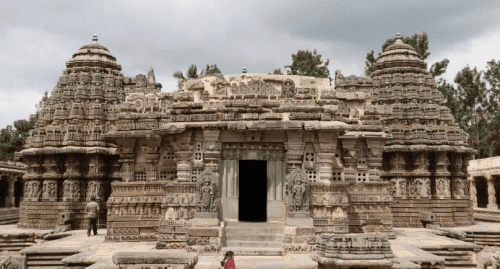 It was dedicated to Shiva and built by the King of Hoysala in the 12th century. It was the Hoysala Empire's previous capital. In the 14th century, the temple was looted and eventually fell into ruin.
Billeswar temple, Assam
The temple is dedicated to Lord Shiva and is thought to have been built 500 years ago. It was formerly known as Birreswar, God, or Virina, then Billeswar, and finally Belsor.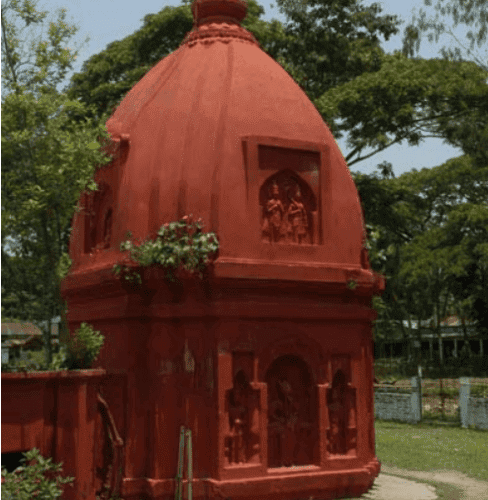 Belsor is now a well-developed community with easy access. This temple has drawn numerous followers over the centuries and has enjoyed royal support, notably that of the Ahom King, Lakshmi Singha, who restored the temple after it was destroyed by natural disasters.
Akashiganga Temple, Arunachal Pradesh
Akashiganga temple, one of Arunachal Pradesh's most famous Hindu pilgrimage places, is located 12 kilometers west of Malinithan in the West Siang District.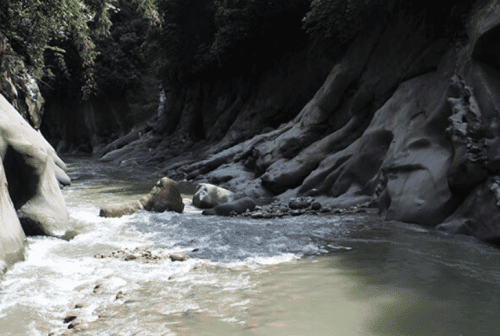 According to legend, one of Sati's body parts fell in this location. Since then, this temple has been revered as a sacred site for Shakti worship. There is also a sacred pond, which is said to have therapeutic properties for curing many diseases.
Read More: Latest