What is your favourite dish to cook during Navratri? we asked and pronto!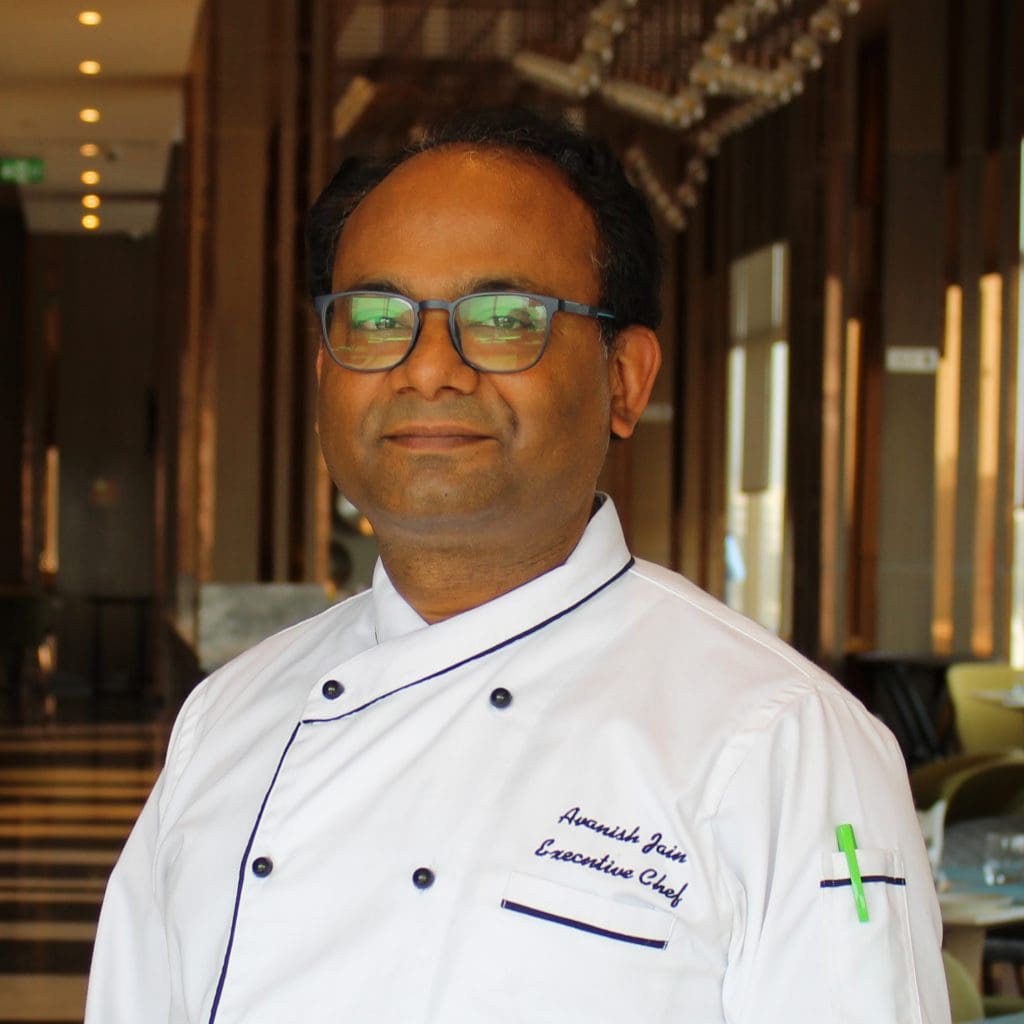 India's top Chefs shared their Favourite Dish to cook during Navratri along with the recipe, so all food lovers can make it in their home for their loved ones.
We wait all year for celebrating food during the ongoing Navratri festival coming up in mid-April 2021. The 9-day of festivities puts a spotlight on what is traditionally known as Navratri fare but these meals are probably some of the most nutritious and diet-friendly meals in the world.
Exec Chef Avanish Jain, Holiday Inn Chandigarh Zirakpur shares his Favourite Dish to cook During Navratri
Happy Navratri! Happy Cooking!
Recipe – Buckwheat Flour Waffle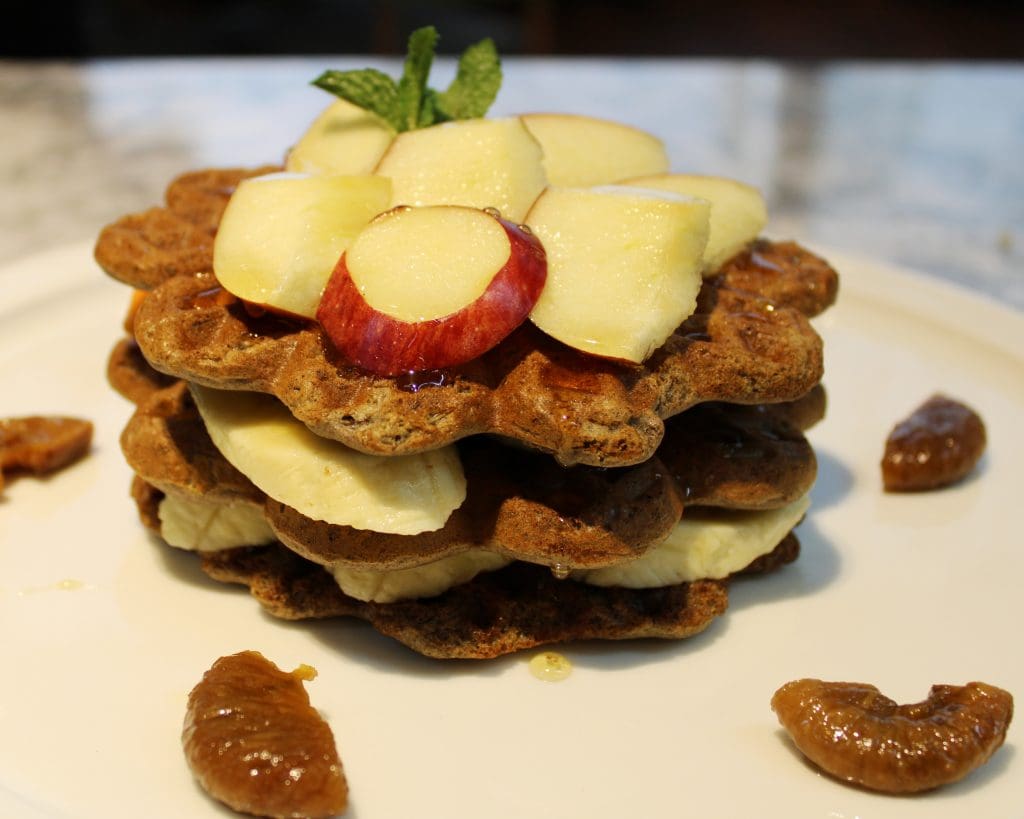 Buckwheat Flour Waffle
Ingredients:
For Waffle:
Kuttu ka Aata-500 gr
Honey-250 gr
Baking Powder-35-40 gr
Milk (1.5%)-500 ml
Ripe Banana-150 gr
Ripe papaya-150 gr
Apple-150 gr
Mint Sprig-20 gr
Fig Compote-100 gr
Yellow Butter-60 gr
Method:
Mix Kuttu ka aata, baking powder, milk, 75 gr honey together to form smooth batter, rest for 10-15 minutes.
Apply butter to the waffle machine and pour around 100 ml batter and cook for 4-5 minutes, make 3 waffle per portion.
Slice Banana, papaya, and apple. Keep them aside.
Place one whole waffle, drizzle with honey, layer with sliced banana, place another piece of waffle, drizzle with honey, layer with remaining banana and papaya, add the third layer of waffle, top with slice apple and pour around a tablespoon of honey. Garnish with mint leaf and serv with fig compote.
For Fig Compote:
Dry figs-500 gr
Sugar-75 gr
Bay leaf-1-2 leaf
Star anise-1 piece
Orange juice-100 ml
Lemon juice-40 ml
Orange peel-50 gr
Water-1lt
Method:
Place cold water, sugar on slow heat stir continuously to avoid sugar sticking at the bottom. Add the remaining ingredients except figs.
Once water starts boiling and impurity is removed, add figs and turn off the burner. Cool it and serve with waffle.
Tips- The dish is very healthy for breakfast and is gluten free.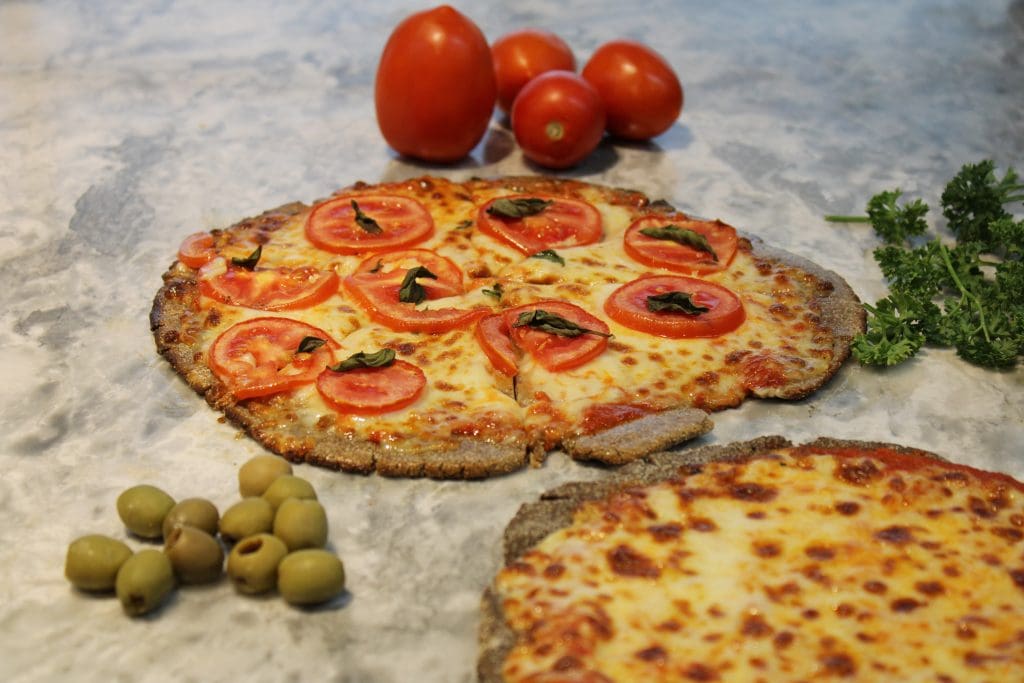 Singhare ke Aate Ka Pizza/ Kuttu ke Aate ka Pizza
Ingredients:
For Dough:
Waterchest nut flour-500 gr
Baking powder-40 gr
Honey-60 gr
Water-120 ml
Mozzarella Cheese-300 gr
For Sauce:
Tomato-600 gr
Basil-45 gr
Leeks-50gr
Celery-50 gr
Salt and pepper-to taste
Method:
To make the sauce, boil all the ingredients for sauce together, blend it and strain it. Cool it and add salt and pepper.
To make dough mix all the ingredients together and rest for some time.
Divide the dough in four equal balls, cover with moist cloth.
Roll one ball to an 8-inch flat disk, apply tomato sauce, sprinkle with 75 gr Mozzarella cheese and cook it in preheated oven at 260C for 4-5 minutes.
Tips- This is a very healthy gluten free pizza. Any other vegetables can be added as per the choice.
Read More: Food Voyager