If you are looking at spending quality time with friends and family, we have a collection of some unique dining experiences for you across India.
Discovering new restaurants with innovative gastronomical preparations and experiential venues is part of the dining experience. We have done a round-up of quirky casual-themed restaurants, inspirational buffet spreads, awesome food festivals, and some of the most happening places for you to add to your dining out list.
A hit parade of Food Festivals at Water's Edge, Radisson Blu Resort Temple Bay
Water's Edge at Radisson Blu Resort Temple Bay highlights different cuisines and cultures through specially-curated food festivals.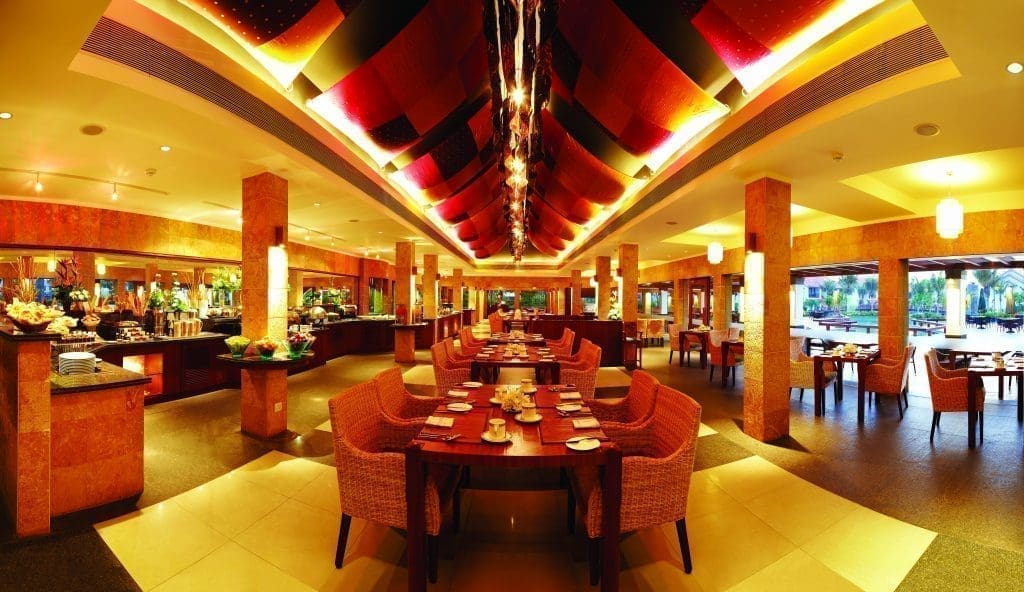 On our recent holiday to the coastal town of Mamallapuram, we decided to catch some surfing lessons and look for that perfect, filling meal at Water's Edge Cafe at Radisson Blu Resort Temple Bay Mamallapuram.
Interestingly, they were hosting a Rampuri Festival.
On arrival, we took in the gorgeous view of the Bay of Bengal and booked a table with a view of their stunning 27,000-square-foot meandering pool.
Taste of Rampur — A royal feast
The cuisine of Rampur, a district in UP, is a melting pot of different cultural influences — Mughal, Awadhi, Afghani, Rajput, and even British. We started our meal with the Chapli Kebab, made with minced meat and served with a chutney. The delicate flavours of this kebab, which has its origins in Pashtun culture, were absolutely divine.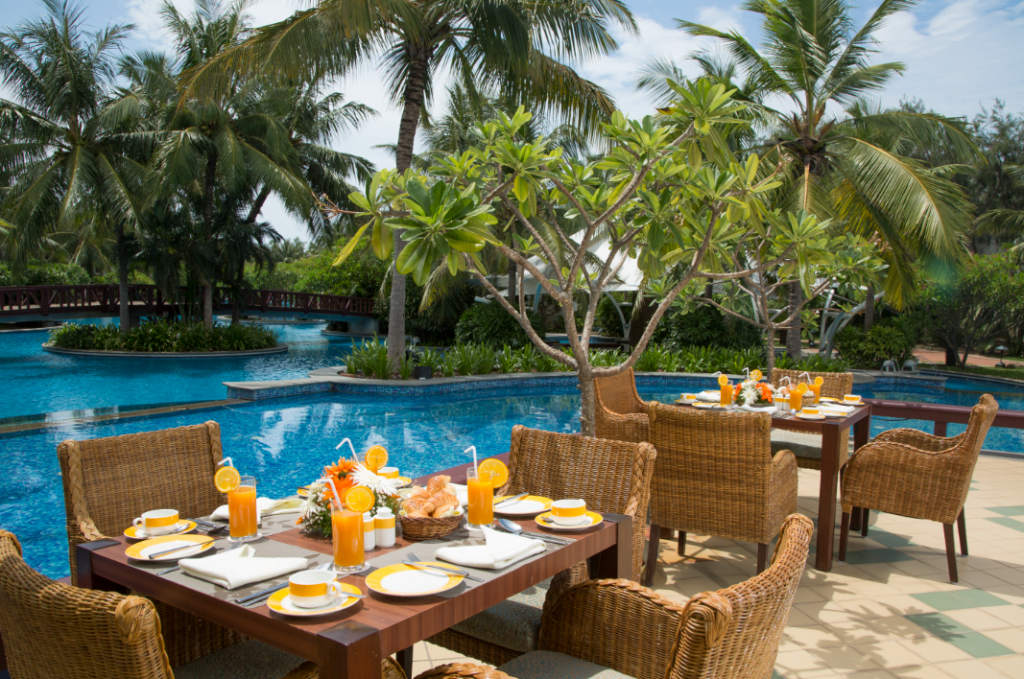 For the mains, we tried the Lauki Kofta Lazeez — tender koftas made with bottle gourd and simmered in a light tomato-based gravy. The flavours were spot-on.
The Taar Korma came next, and what stood out was the rich smell of mutton stock and pure desi ghee. This Rampuri classic is best eaten with hot, flaky Varki Parathas.
We then ordered Parda Pulao, a Middle-Eastern delicacy. This pulao is hidden inside a type of bread and then baked to perfection. High on theatrics and taste, this dish is a star.
For dessert, we tried the Ganne Ki Meetha Chawal, which was sweet from the fresh sugarcane juice, and rich from the desi ghee, with nuts.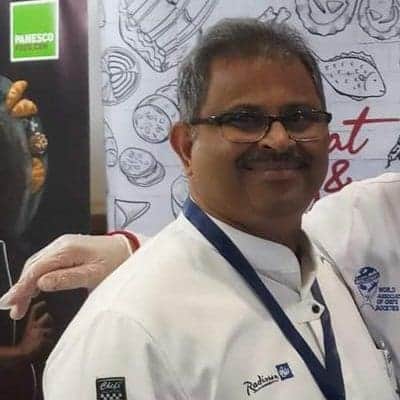 "The buffet menu changes every day and is very popular among guests from both Chennai and outside. On weekends, we switch to a brunch menu with a wide variety of dishes," says Executive Chef George Varkey, Radisson Blu Resort Temple Bay.
He adds that every three months, a special menu is brought to guests. After the current Rampuri Festival, a new menu will be showcased. A little birdy in a chef's coat told us it has something to do with lost Indian recipes, and we definitely will be showing up for it.
Must Know
Weekend Festival Rates – Rs 2,299 per person
Timings – 7 am – 11 pm
Food for the soul at The Leela Bhartiya City Bengaluru
Here's some good news. What more can one want than a spread of dim sum and delectable Asian fare?
The Leela Bhartiya City Bengaluru has heard our prayer and introduced Soulful Saturdays and Dim sum Lunches at the Lotus Oriental.
On offer is a delicate offering of delicious flavours from across Asia presented in 2 specially curated menus.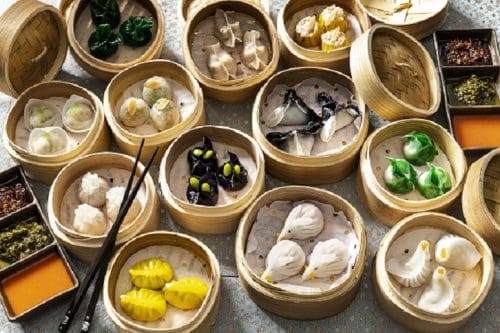 Designed by a team of Chefs specializing in traditional regional cuisines and modern adaptations of the food from the mystique Orient, the menu ranges from classic Cantonese to everyday comfort food.
The menu is extensive with delicacies like The Lotus Oriental pomelo salad, a great variety of choice Dim sums, sumptuous Sushi and grills, Sakura, Takashi Platter, Bangkok Street style Pad Thai, Malaysian Laksa, and much more. For those with a sweet tooth, there is a wonderful selection of desserts from Kaffir and Coconut crème Brulee, Yuzu lemon curd, Chocolate, and Mandarin among others.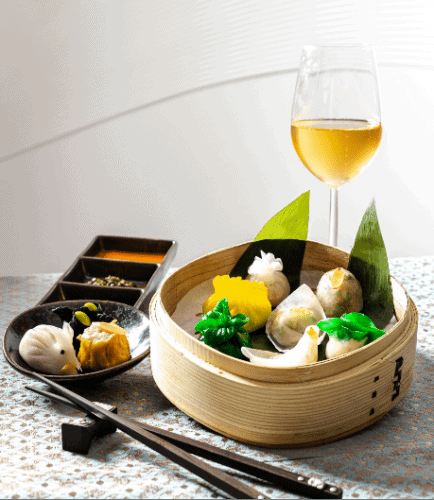 Without much ado, we order the fine choices of dim sum at hand. We opt for the appetizing Edamame, black truffle, and delectable melt-in-your-mouth Umami chicken steamed in lotus leaf.
For the mains, we simply opt for the delicious signature dishes that are recommended by the Chef. We select the Sliced Fish Schezwan Chilli, along with Stir-fried Tofu black pepper and Steamed Jasmine rice. What a sumptuous main dish!
For desserts, we order the fabled Tab Tim Krob, an Intense chocolate and raspberry dessert, a hand-crafted delight that is a marvel for the senses.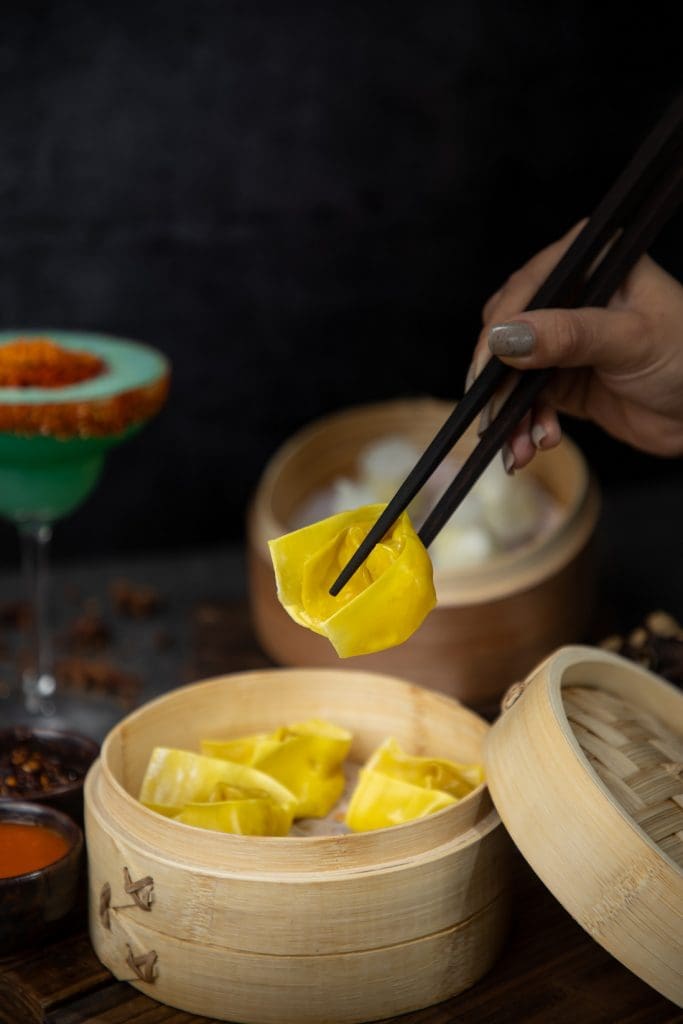 We relax for a while after an appetizing taste of the good life and promise to visit again next Saturday.
Must Know
Price: INR 1200++ (Mon-Sat); INR 1550++ (Sun)
Time: 12:30 PM – 3:00 PM
---
Forno Tinto, a casual Italian dining restaurant launches at Novotel Goa Resort and Spa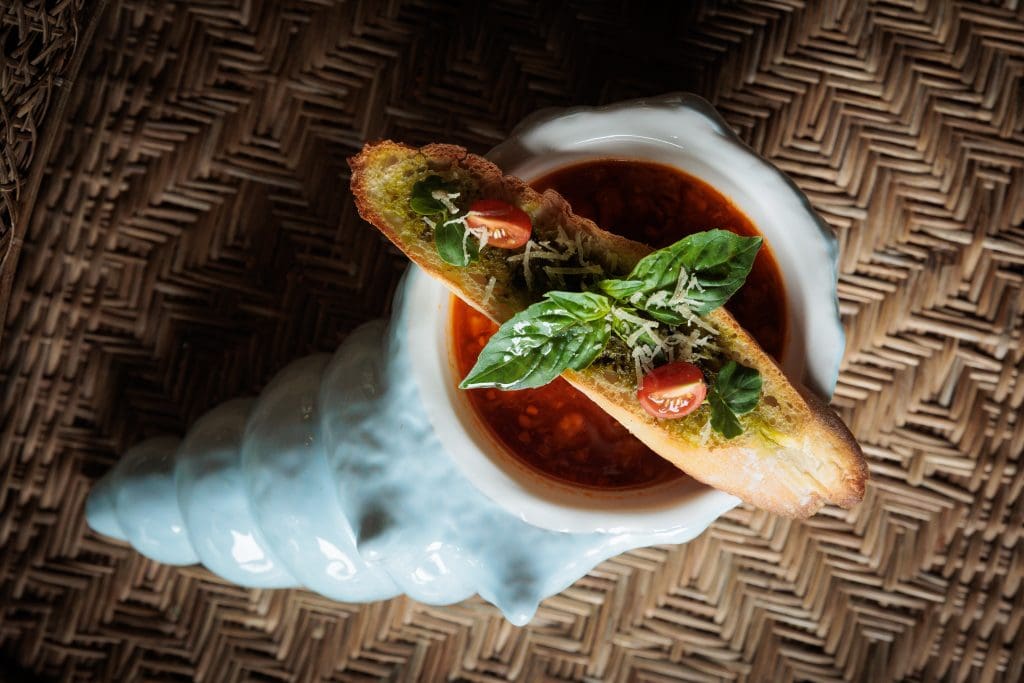 It's an open-air restaurant and we feast our eyes on the lush green paddy fields and hills amid the sunshine and balmy breeze.
Deriving its name from Forno (Oven) and Tinto (Village Market Place), the restaurant serves authentic Italian cuisine along with signature Goan and Italian fusion dishes crafted to excellence.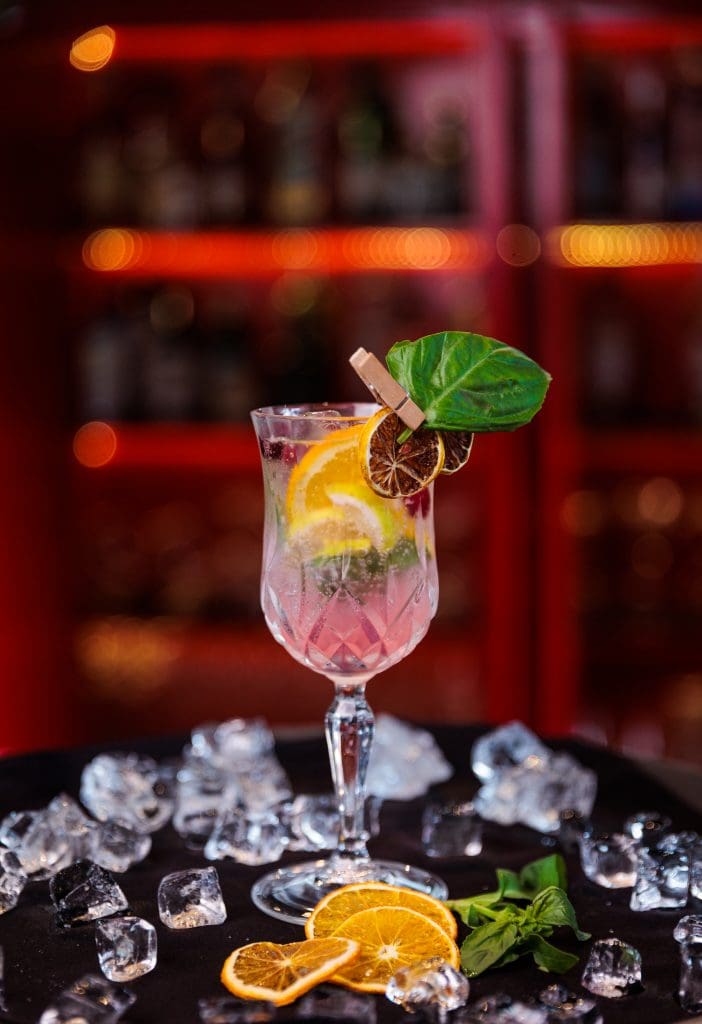 We like the interactive live kitchen that lets you experience the art of making hand-stretched signature pizzas and other delicacies.
While you teleport yourself into the true flavours of Italy, expert mixologists will serve you handcrafted cocktails and mixers. We order different signature cocktails- one is the 'Mando' and the other is 'Botanici'. We agree that both are equally refreshing with the special twist of local herbs and spice infusions.
Chef Alex Dias's vision is to serve wholesome classic-style recipes dished out to perfection. So, we settle down and order two of the chef's signature dishes – a vegetarian and a non-vegetarian pizza. The 'pizza de funghi', a fine vegetarian pizza is awesome with its chunky passata, mushrooms, and buffalo cheese while the 'cafreal chicken pizza is a perfect unison of Goan and Italian flavours.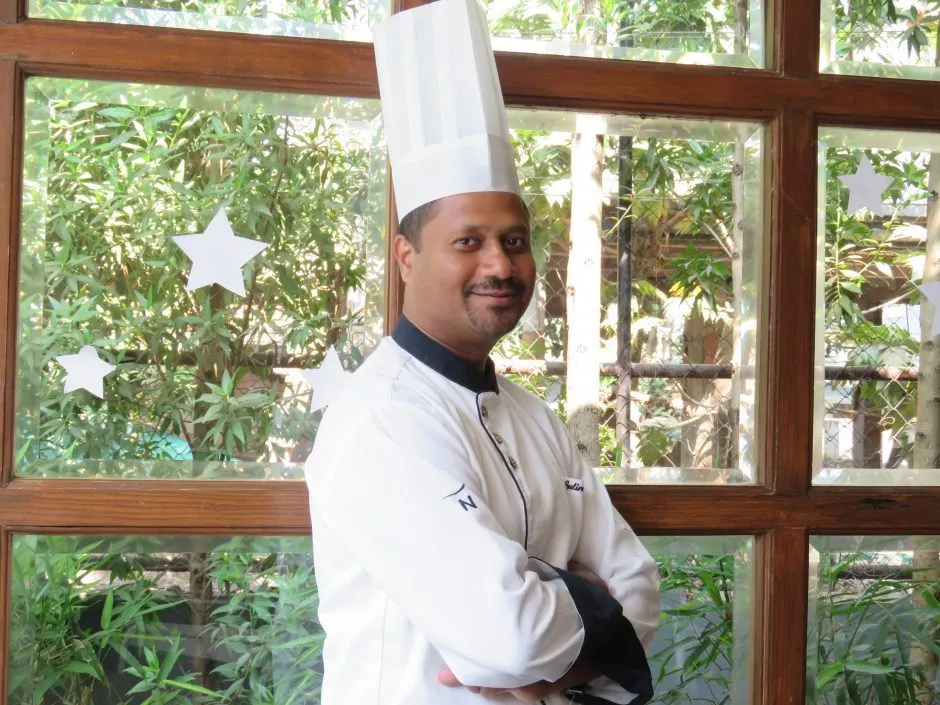 We follow up a perfect meal with an experimental dessert – 'Kokum Pannacotta' that ends our feast with a sweet yet quirky note.
Chef Alex Dias, Executive Chef at Novotel Goa Resort and Spa said, "We curated the menu acknowledging the similarities between the ingredients used in Italian and Indian fare. Be it pizzas, salads, or desserts, all the dishes have a certain twist of taste and innovation. Our aim has always been to give a great gastronomical experience that shall linger with guests for a long time. "
Celebrate the Jashn-E-Lucknow Food Festival at Crowne Plaza New Delhi Okhla
We gear up for a regal culinary journey to the city of 'Nawabs, Kebabs, and Aadabs' as Edesia, a multi-cuisine restaurant at Crowne Plaza New Delhi Okhla hosts the Jashn-E-Lucknow food festival.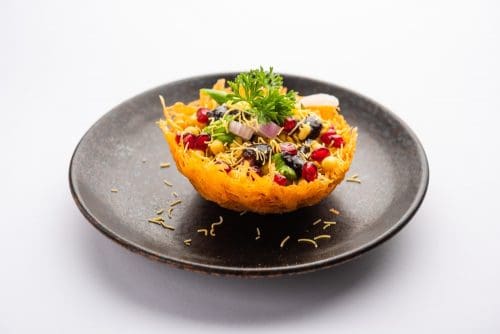 In one-of-its-kind concepts, the festival attempts to explore the essence of Lucknow city with a three dimensions approach namely Nawabs, Kebabs, and Aadabs via food and unique dining experiences.
A unique dining experience:
We enter through the historic 'Rumi Darwaza' into 'Hazratganj' market and explore the Chattar Manzil or Umbrella Palace Dining Experience. We also take a peek at the Pearl Theatre (1911) Dining Experience ( Set up by Nawab of Utraula estate), and the Nakhas Market dining experience – a section decked up with second-hand goods and a unique Chor Bazaar corner.
Thereon we go on a tasting culinary journey with small tasting portions of an array of culinary delights. We try out a veritable feast – Galauti Kebabs with Ulta Tawa Paratha, Kathal Shami Kebab, Rajma Ke Galauti, Peshawari Boti Kebab, Murgh Durbari Meat, Paneer Begum Bahar, and Shahi Gosht. The meal is utterly delicious.
For dessert, we try out a tasting of Khubanee ka Meetha, Seviyo ka Muzzafar, and Lucknow Ki Basket Chaat, which are totally fabulous in the balance of flavours.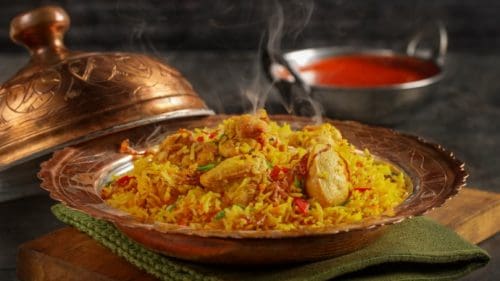 Pradipt Sinha, Director of Food and Beverage, Crowne Plaza New Delhi Okhla said, "Awadhi cuisine is known for Dum style of cooking which will be a unique selling proposition for the food festival."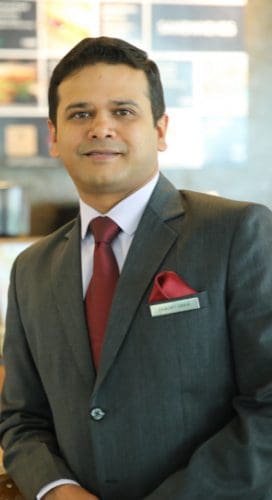 He adds," We have collaborated with local chefs from Lucknow to capture the secret behind these mouthwatering aromatic delicacies."
Must Know
Date: 26th August to 9th September 2022
Timings: 7 pm to 11 pm
Price for buffet: INR 2299 + taxes per person
Binge by Bastian launches Taco & Tequila Tuesdays
Binge by Bastian is right up our alley. It is one of the unique fun dining experiences you will enjoy, as it is the relaxed sister restaurant of Bastian, serving modern world cuisine in small plates, and extraordinary cocktails, and has just launched Taco & Tequila Tuesdays.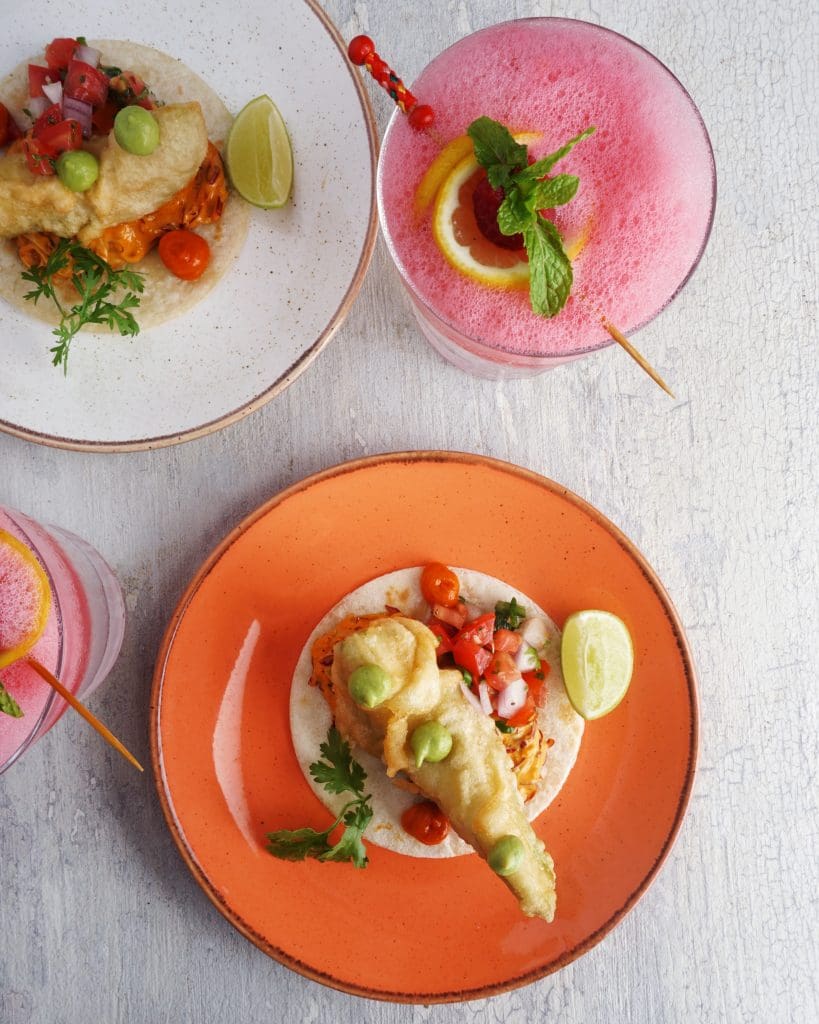 We are here on a Tuesday because every Tuesday in addition to the regular a la carte menus, Binge by Bastian offers a well-edited taco menu (2 tacos per plate) with options for everyone.
We selected a vegetarian Baja Avocado Taco, animal cabbage, beer tempura, red and green jalapenos, along with a confit salsa, pico de gallo and avocado mousse. For next time. we already have the Ajillo Shimeji, King Button Mushroom taco, sautéed mushrooms, guajillo chili chiffonade, bean puree and crispy kale in mind.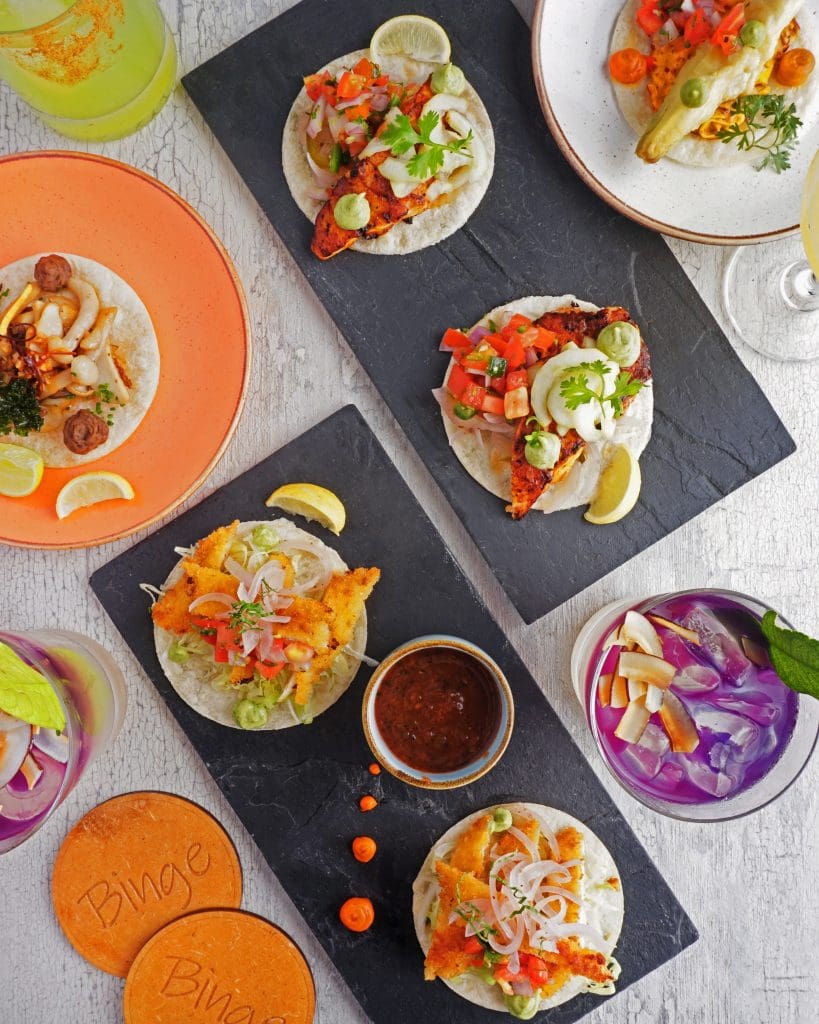 From the non-vegetarian menu, we opted for the Grilled Red Snapper taco, a adobo-rubbed and seared red snapper fillet, served with citrus-salted cucumber, guacamole, pico de Gallo, and white pickled onions. It was delicious.
It was a hard choice because the Chicken Milanese, breaded chicken breast served with pico de gallo, lettuce, avocado mousse, and chipotle salsa also looked mouth watering.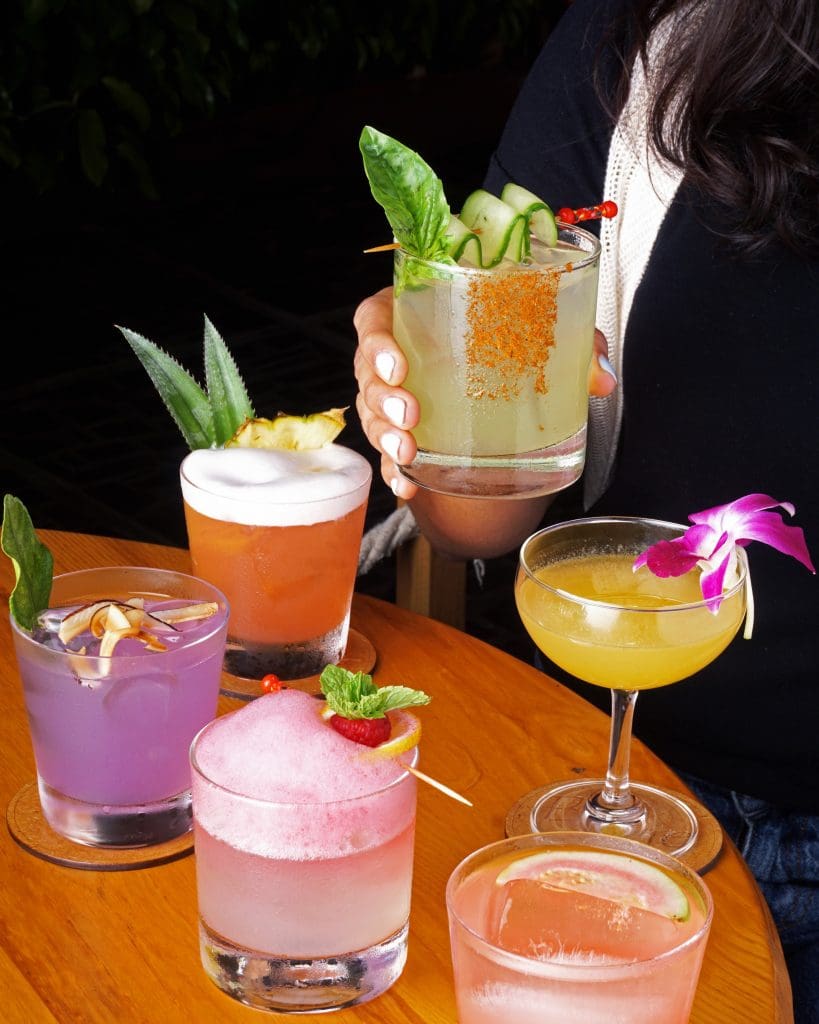 We paired the tacos with a special, tequila-based Milana Margarita, which has a dash of Campari, fresh pineapple, lime juice and simple syrup.
The special Taco & Tequila Menu is available at Binge by Bastian every Tuesday and we promise to stop by for our fix every week!
Must Know
Timing: Tuesdays-Sundays: 5:00 pm to 1:00 am (Mondays closed)
Read More: Latest